WHERE TO START?!
I'm sat starring at the empty computer screen wondering where to start. The beginning? I'm not sure I know where the beginning was? I want this to be a positive read. I want it to help someone. I don't want it to read as "woe is me". It's not that big a deal in the greater scheme of things. In all the things that can go wrong in life it's not really up there with the really serious stuff or with third world problems, however, it floored me for a while and I'm not ashamed to admit it. I guess I've just started writing what comes to mind with no explanation as yet! It's a delicate subject and I'm really not sure where the beginning was. I'm repeating myself, you can tell I'm nervous. I've had to hazard a guess at it. About three months ago a had a fairly serious muscle injury in the gym after doing some strenuous exercise the day before. I thought I was taking it easy and doing some stretching when really I should've rested completely. Anyway, something gave way, in a big way and I went green and nearly fainted on the gym floor. I can only think that what happened in the weeks to follow was the result of the "shock" of what happened that day. I'm no doctor but it seemed the only logical explanation. In the weeks to follow my hair started to thin. Not obvious shedding or falling out but visibly getting thinner on the top of my head. The blood tests and visits to the specialists followed with no real answers other than stress or trauma. This had happened before in 2013 when I had a double tonsillectomy and my mum passed away so I hoped this time was just a "blip" again. The fact that it hadn't been dealt with back in 2013 meant I was on a wait list to see a specialist. Unfortunately, however, one particular visit to a scalp specialist left me floored and more stressed than I'd ever been during this whole journey with the news that my condition might get worse; was irreversible and could leave me with no hair in places forever. She mentioned scalp biopsies and all sorts ( I think she lost me at biopsy!) but I was told at this stage to go away; try not to worry and come back in three months if nothing had improved! Not great news and a diagnosis that was my worse fear. Not life threatening  but definitely threatened my life as I knew it in terms of facing the world and doing my job. Google was a mine field of hideous results and even worse images so I decided to leave well alone and stay positive and find my own ways of getting my head around the situation. Needless to say taking photos of myself and writing a blog was way off my agenda and brought it's own disappointments to the table only adding stress to a situation that I was told may only be turned around by avoiding stress! GRRRRR! It became a horrible mess of anxiety; stress and frustration. Was I going to lose everything I loved doing? Would I be able to do my job feeling like I did about my appearance? So, what did I do? I cried until I felt I couldn't cry anymore and then forged a plan. A plan that gave me hope. This is the positive bit! It was triggered by some support from my friend Jess. She does this "stuff" for a living! She eloquently called it "regression therapy", I'll call it "getting the tears under control!" (read more about Jess here). I was able to look outside of the situation and my plan took shape. I found comfort in my faith again. My "safe place" had been restored. A place I could go to again when emotions were too much to bare. You know the days, when it feels like you're walking under a dark cloud. I thought about what might help my hair from the inside out and changed my nutrition from missing meals whilst working (another factor that I think played a part in all this over the summer shopping season) and sort advice in what natural products were available to support my hair while it wasn't very strong. The latter happened by accident while I was looking at products in john Lewis in Birmingham. I was looking for a product to cleanse build up of products from the scalp and hair to give me a blank canvas to work with again. A member of staff asked if I needed help and after listening to my predicament she pointed me in the direction of AVEDA. There I met the lovely Nicky who let me cry… A LOT! She listened and gave me a plan of attack. See the word "plan" again. There was hope. She gave me some answers too to give substance to her claims that the products would work. I felt empowered to do something in this situation where there seemed no real medical answers. As I said before, I'm no doctor and this blog is purely my own personal journey but I hope it might help someone else too. Nicky took a picture of my scalp and I could see it was red and not very happy. She pointed me in the direction of the products she would recommend. I've visited her a few times since that day and had my scalp photographed to check my progress. I still cried! She still listened! And I still went away feeling lighter and happier that everything was going to be OK. That little word… OK. So small but actually the key to getting through this. I found ways to keep telling myself… it's going to be OK!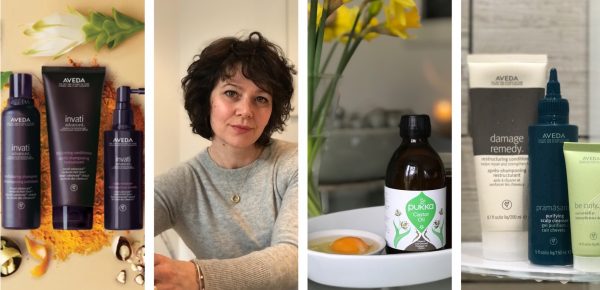 THE AVEDA PRODUCTS!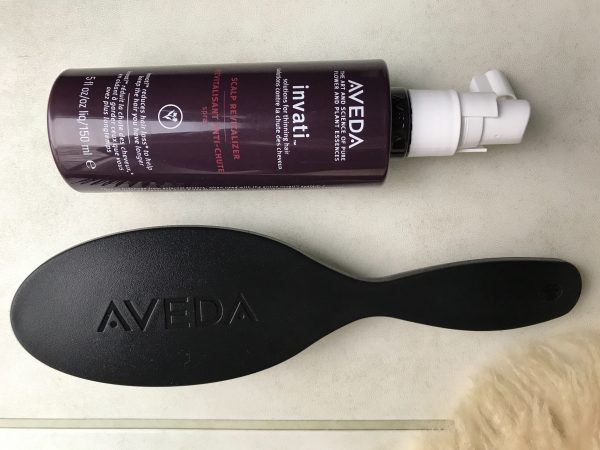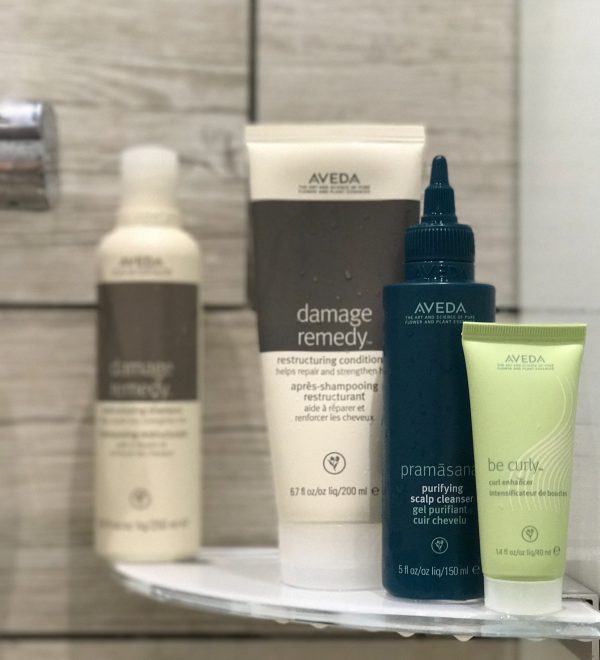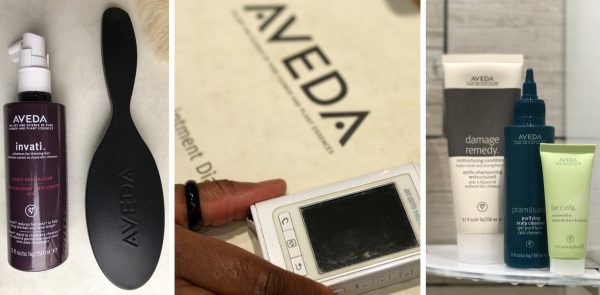 PREPARATION!
The scalp massage brush – I love this brush! Having short hair it's not something I did very regularly, brushing! I had heard of it's benefits but thought of harsh brushes scratching my scalp. This does nothing of the sort and is a joy to use.
The Pramasana scalp cleanser –  OMG, LOVE this stuff. That simple!  It's really the product I was initially looking for but thought it would come in the form of a shampoo. I love the fact that this stuff is about scalp health too.
The shampoo – First time around I bought the damage defence shampoo but I'm yet to move onto the new Invati shampoo to stimulate my scalp now my hair has got a bit stronger. I found this shampoo helped protect my fine hair from heat damage during styling from blow drying.
The conditioner – Again the complimentary conditioner to the shampoo from the Damage Defence Range.
STYLING PRODUCTS!
There were several recommendations but I stuck to one as Aveada products aren't cheap! I've been using the stay in conditioner for curly hair – "Be Curly". This leave in product containers proteins to strengthen the hair and provides further protection from heat styling.
THE BIG GUNS!
The final product that I used twice a day ( though I use less of it now) was the famous Aveda Invati scalp revitalizer. Aveda have just released a new version which I'll buy on my next visit. It works straight away to thicken the hair. I've always been a bit sceptical about these sort of "quick fixes" or cosmetic solutions but actually this product got me out of the house when my hair was at it's worst and to be fair probably stopped a huge amount of anxiety. I'm sure it does deliver on it's claims too but to find something that took the panic out of going outside was worth every penny.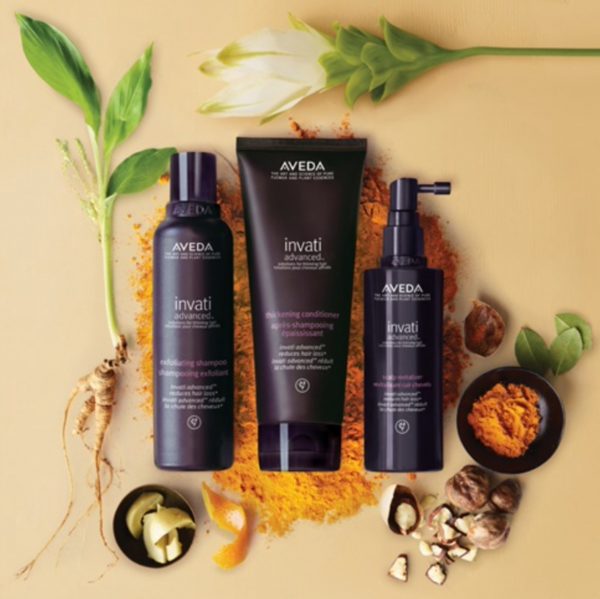 INSIDE ….!
I'm a big believer in what you put into your body you get out. Good nutrition results in a strong and healthy body. I'm actually quite angry with mysef that I let this happen. I'm pretty sure that a factor in all this was missing lunch three or four times a week. Or rather not eating lunch till 3.30pm on the train home from work. At busy times in the Summer I was working 3 or 4 days a week shopping in either Solihull or Birmingham and would choose to not stop for lunch to give my clients as much of my time as possible. Since "hair gate" (as I've affectionately called it!) I've had to address this. I'm eating more protein now and eating straight after training when I go to the gym. By eating more protein I mean, way MORE! It was Mr.W who said you're not eating enough protein and I thought I was always pretty good on this front? Turns out, he was right. I'm eating all the good stuff that I know is essential for hair growth. I'm taking my Hairburst vitamins (available at Holland and Barrett) too everyday. I've posted about these before (read it here). It might sound crazy but I think my hair improved almost in a week of eating more protein. It's like my hair breathed a massive sigh of relief! Basically I'm covering all bases. I'm giving myself the best chance I can. I've  come to learn that my body seems to "attack" my hair first when I'm not 100%. It makes sense really as ones hair is the least important part of our body. I've always known that I "shock" easily. It feels like a physical wave of anxiety that goes from my head to my toes. I can actually feel it. By inside I mean the mind too. Obviously I needed to find ways to unwind. This didn't mean the same thing as doing something I enjoyed. I enjoy going all out at the gym; I enjoy trawling through the internet looking at Pinterest and the latest trends and what's on offer in new season fashion. Of course I love shopping too! This isn't switching off though, it's fun but it's not switching off! This still is a challenge for me. Our water bill has gone through the roof I'm sure with all the hot baths I've been having to unwind in the evening!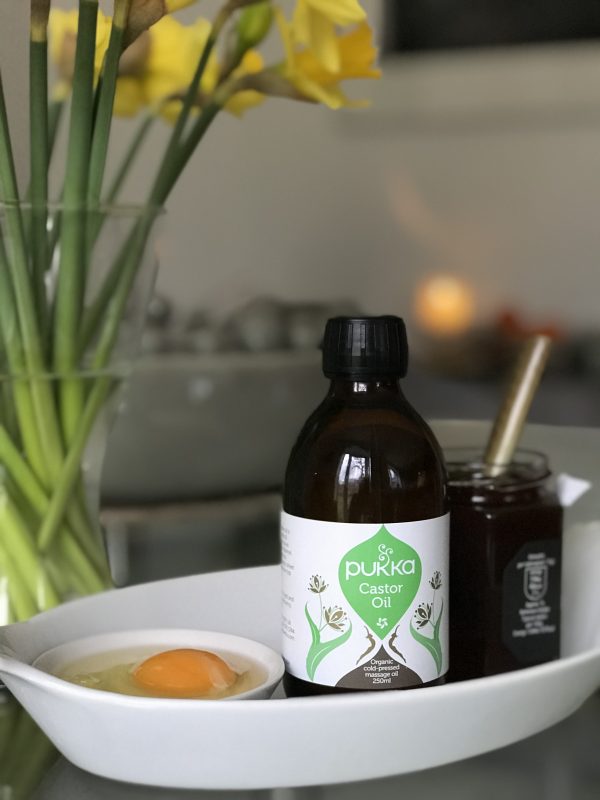 ….AND OUT!
Social media is frightening. It knew what I was putting into Google and searching for. Suddenly on my Pinterest feed were images of products to help thinning hair; hair styles for thin hair and miracle cures a plenty. Like I needed reminding my hair was in a bad way! The more I looked at stuff, the more came up. The more I was bombarded with images that would or could fuel the self loathing fire. I stopped clicking on "stuff". In amongst the dross was a little gem. A big fan of natural oils and natural remedies I was intrigued by the claims made by these humble products. Completely consumer unfriendly by nature of their consistency ( and smell!) they have been unfairly labelled as  "alternative " remedies rather than being seen on the shelves with celebrity endorsed designer beauty products.  Castor oil has amazing properties and has been used in natural remedies for centuries. Mixed with egg for protein and honey to provide moisture, you have a powerful hair mask. Sounds disgusting right? But it's done wonders for me. At It's worse my hair was nearly see through on the top (a good job I'm tall…ish!) but I'm convinced (in my case) that this mask has noticeably improved my hair density. I do it once a week, on a Sunday afternoon once we are home for the day. I whisk the three ingredients together; apply to damp hair and leave all afternoon under a towel turban thingy and wash it out before bed. I'm sat here as I type looking rather fetching! I'll say it again, I'm no doctor and this is my journey but it's the things that have helped me. Everyone is different and if you suffer from hair loss or thinning hair then  obviously consult a doctor first as there may well be health issues that need addressing that are different to mine and never use any products you are allergic to. This is not a sponsored post and all opinions are my own.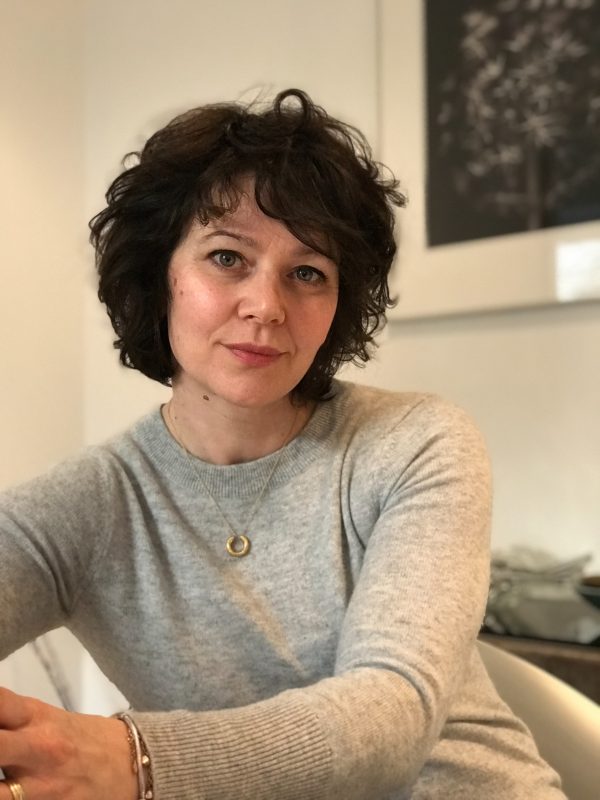 Cashmere jumper – HOBBS (sale)
Hoop Necklace – WHISTLES (sale but may still be in store)
Bracelets – (just seen) FOSSIL (Bicester Village) and PANDORA
LEARNING!
Finding the positives. I realised that having a plan of attack stopped me feeling like a victim; made me realise I could be in control of something that seemed to have no answers and I realised I could make the situation better even if the problem hadn't been resolved…. yet! Oh and don't feel disheartened as sometimes things have to get worse before they get better. Find ways to ride the wave.
As I've had a break from this blog to make the Sunday roast, I've thought of a few more positives. I didn't buy much! Sounds kind of a funny thing to say but I really learnt about myself. I learnt so much about what I felt really comfortable in. I guess it started out as hiding. I lived in black skinny jeans and a black wool crew neck. Perfectly nice and perfectly acceptable but I knew I was trying not to be noticed. As time went on I started to see that a natural evolution occurred. I was unable to stop being me. I was unable to stop trying to be my best despite the set backs. I bought things that I felt really at home in. Feeling safe was the key to not adding unnecessary pressure on myself. I was probably liking the things I always needed in my wardrobe. You could say the boring stuff but the reality was I bought less and bought better. My mantra! I would only buy something that I knew I'd wear to death. Let's face it, if you feel like yourself in something, you'll wear it. I finally bought a new puffer coat; some plain quality jumpers and I found my dream boots that I'd been looking for for years! The Winter sales were on and I wasn't in the mood for "look at me" fashion so I stayed focused and bought some fabulous quality wardrobe staples like jeans and leather goods. I feel like I've got a clean slate. I've had a massive clear out at home with boxes for the car boot and better pieces going on Ebay. I've made some money to spend when the really good summer stuff hits the shop floor. I feel I might just be about ready to handle it. This was never gonna be a post with apologies or looking for sympathy, I always wanted it to be a post to say, I understand that life gets in the way and that it's not always easy (or the right thing to do) to be swanning around in the latest trends. I can't afford it for one thing. My lifestyle is such that I'd look like a first class clown if I went to watch the boys play rugby for example in anything other than my new puffer! I hope that there's something here that might help you. I can't promise that you'll see me in glorious summer technicolour any time soon as that just wouldn't be me but I will get back on track. I'm riding my wave!
Thanks for reading!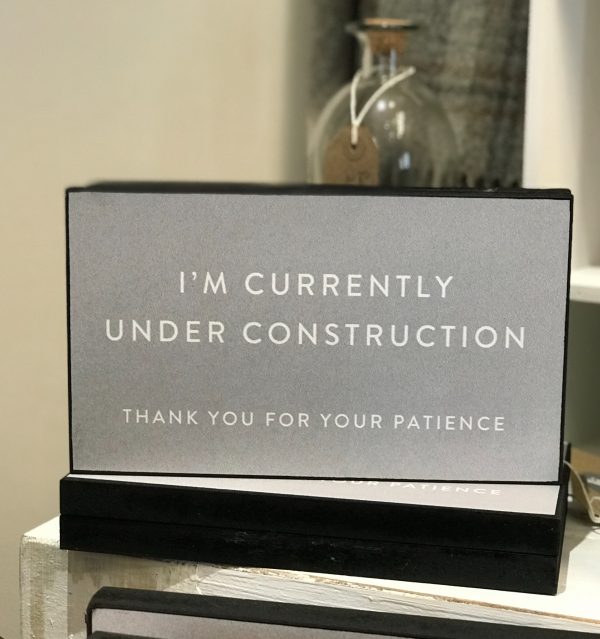 I'd like to thank Mr.W for his support. Kate my dear friend for the countless pep talks! Julie for being a rock for years and Jess for letting me cry! Not forgetting Nicky at Aveda who I was a stranger to, thank-you for listening and the lovely hand massages!