I wasn't planning on writing a blog about a dress! And this dress is more than likely sold out by the time this blog is published but it's happening anyway!
I'll be honest, partly because we got so many lovely pictures of it in a pretty location it just seemed a waste to not document it in some way! The handmade crochet bag came about because of this dress too! The dress is so amazingly neon bright that nothing was bright enough to work with it! It even made my neon bright lolly pop lady Zara coat look dull! Now that's saying something! So the way to go was to put a neutral tone with it so Barbara at SistersByCraft ( Etsy shop here) made me this beautiful "cappuccino " cotton crochet shopper in her chunky yarn. I love it and I think the heavy open weave works really well in this colour.
So this blog is about a dress. About a couple of amazing brands that you might not of heard of and all about buying things that you'll love for a very very long time!
Justine Tabak. Designed and made in The British Isles with British fabrics where possible. Read all about the brand here. I have no affiliation what so ever to the brand, I just bought a dress that spoke to me! It's that simple!
SistersByCraft handmade in London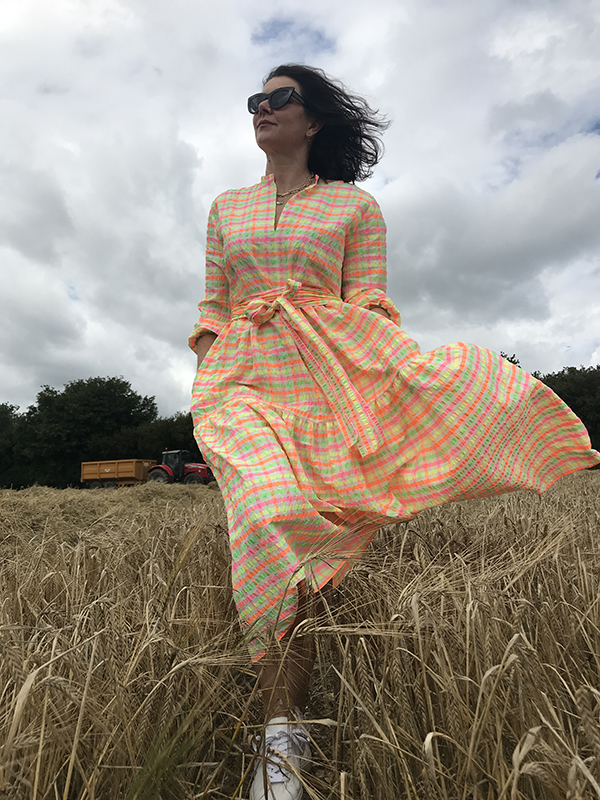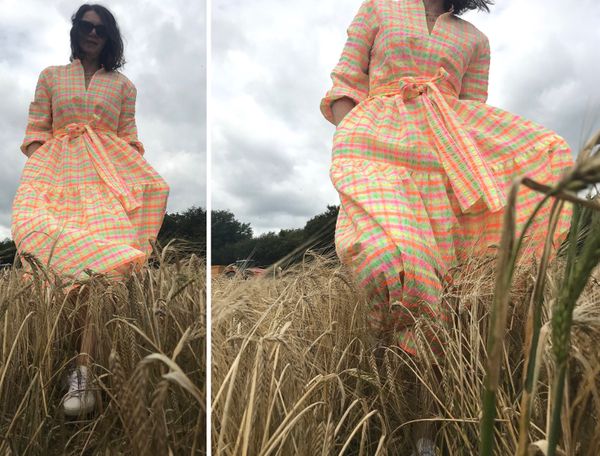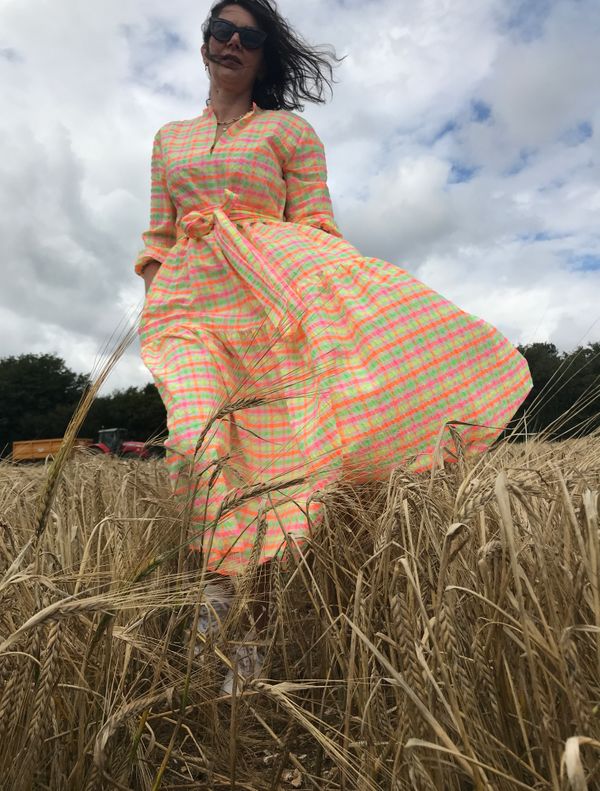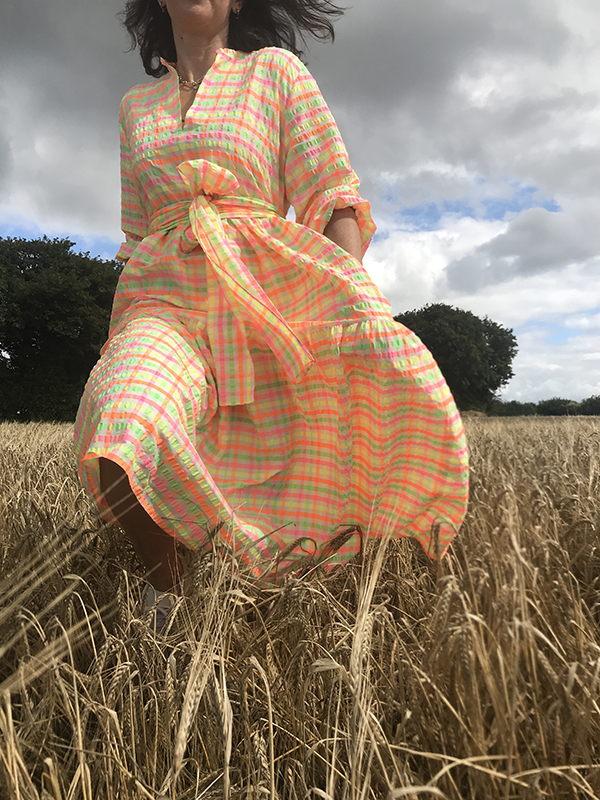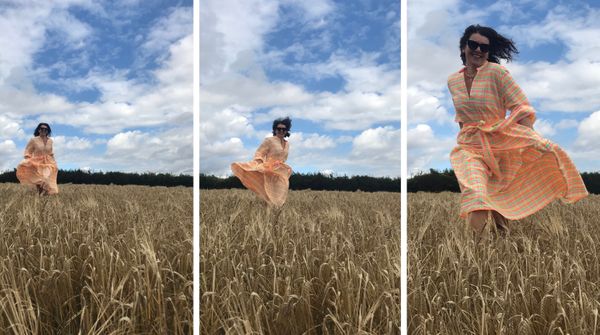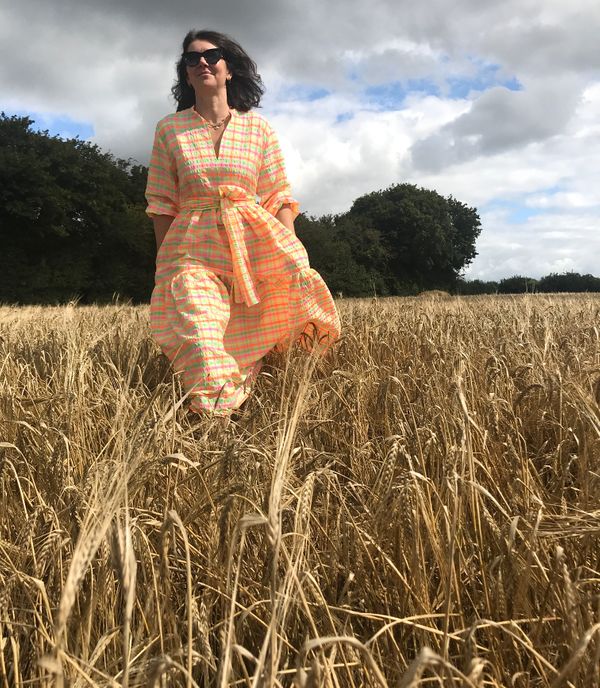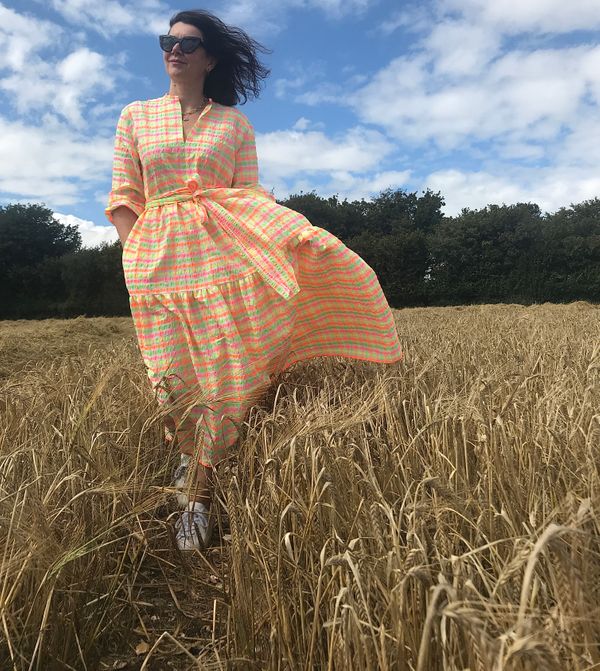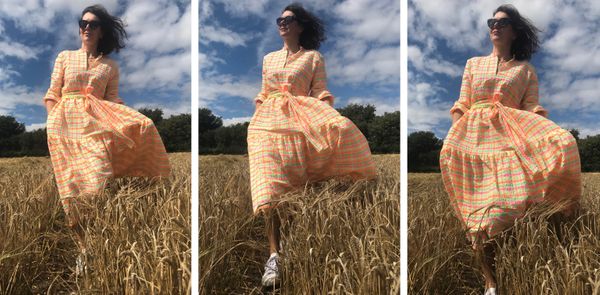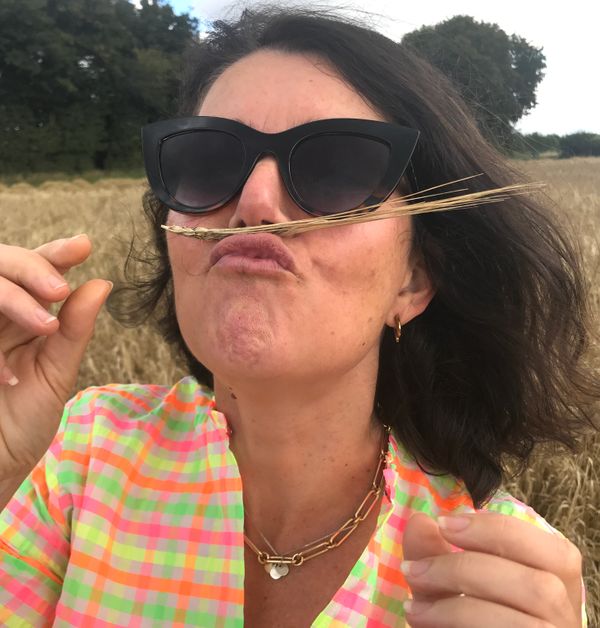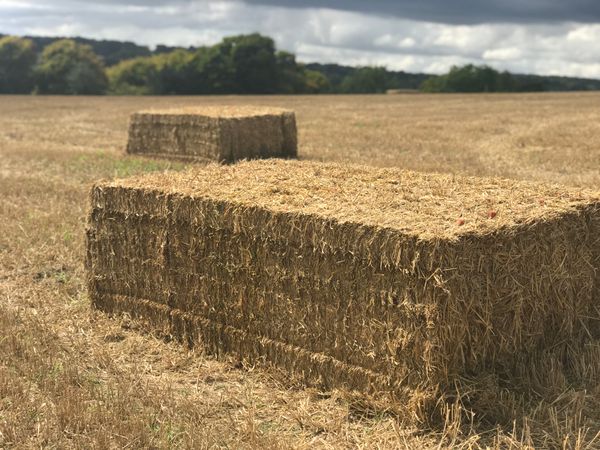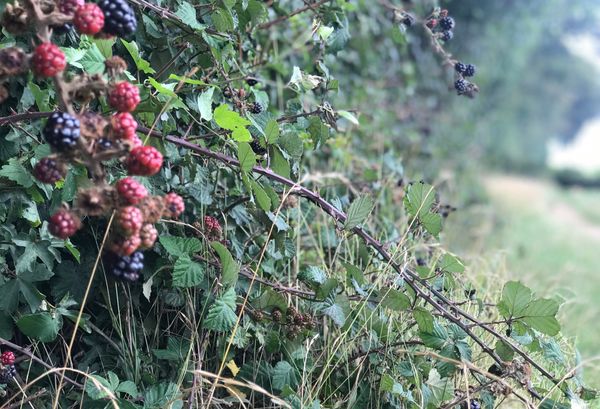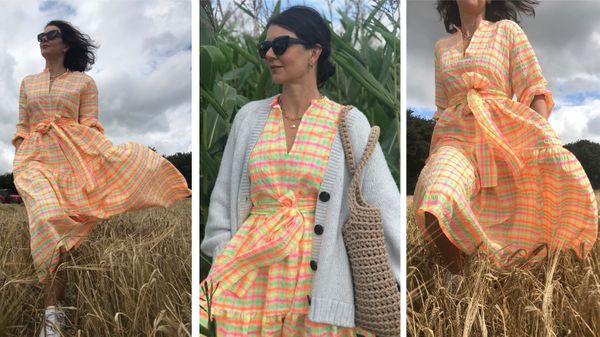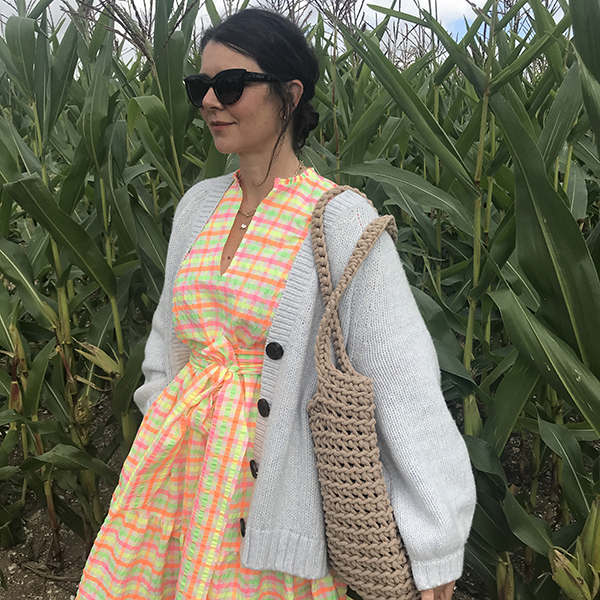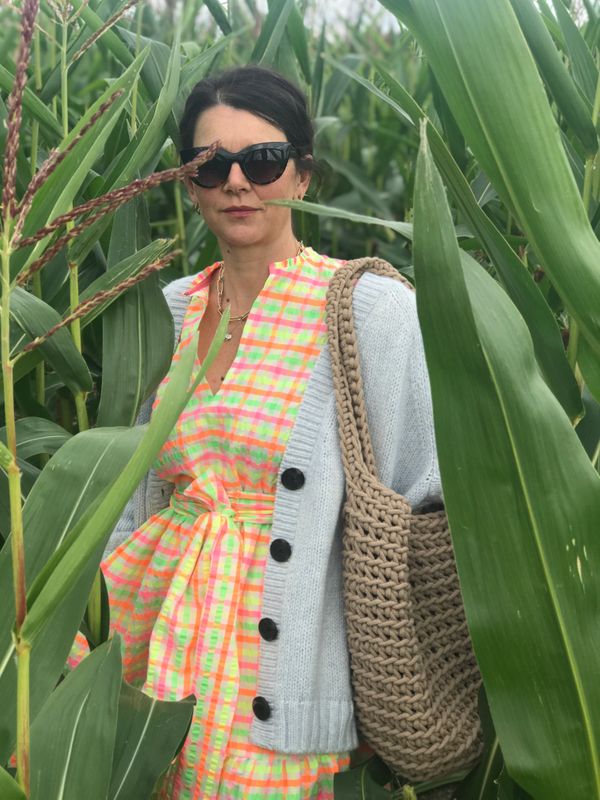 COTTON NEON RAINBOW GINGHAM DRESS – Justine Tabak
WHITE LEATHER ESPLAR TRAINERS – Veja
ALPACA MIX CARDIGAN – The White Company (sale) KNITS
CHAIN NECKLACE – Fossil at Bicester Village
DISC NECKLACE – Lucy and Jane
COTTON CROCHET HANDMADE SHOPPER – SistersByCraft at Etsy
SUNGLASSES – Katie Loxton
Very short and sweet but still written with oodles of love.  I hope you all find your way through your own personal style journey. I think of late I've really embraced mine and enjoyed being different and liking different things to others. It might be that I no longer do the school run so I care far less how high eyebrows might go! HA HA! Not that I cared for me before but I think I played safe for my kids! But no more! xxxx
Thank you for reading. Things are going from strength to strength as I've had more time to focus on social media through this time of lock down. So, hello to lots of lovely new followers! I've been doing this fashion thing since I could walk so it's lovely that finally I'm making a bit of headway and reaching more like minded women.  Those that enjoy a light hearted look at style, ways to make the most of their own wardrobes and hopefully get a bit of inspiration to push their own boundaries too and get onto happy street! We all know that something worthwhile is rarely easy but if we're in a place where we feel we have some support that journey can feel easier and the challenge can feel fun rather than a mountain that's too high to reach. It's often not as hard as we first thought and you might not be as far off the path you want to be on as you think? So if you're feeling a little lost, come and join the party!