FROM THE TIPS OF YOUR TOES!
It's starting to feel like Spring and it is the time of year when there's often a bit more skin on show and therefore, naturally a time when we might reach for a few quick fixes to beauty dilemmas.  When it comes to beauty products I have to admit I'm not one to try lots of new things. I am the polar opposite of a "beauty junky!" I'd rather buy a new pair of jeans than the latest face cream. I'm the sort of person that needs a 'problem to solve' to invest! It's a real "need" situation that will make me succumb to the purchasing of such frivolity! If my nails need some TLC I'll research nail treatments and try the one with best customer reviews. If my skin is parched then I'll buy a moisturiser, it's that basic!  I know that often prevention is better than the cure but I can't help who I am!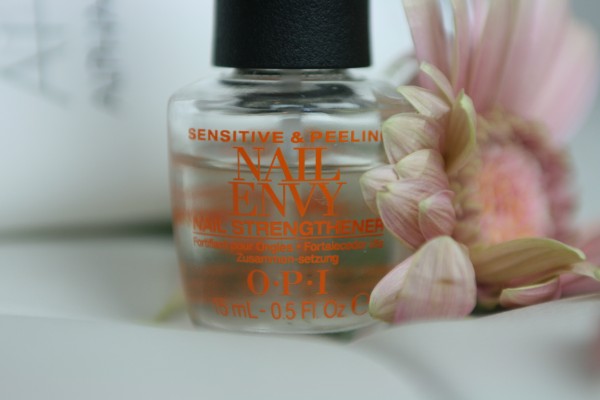 As I've got older and as I guess the "need" for products has gotten greater, I've become more interested due to the results that some products can give. We're all different and I realise than one persons treat is another persons nightmare. What is one ladies spray tan is another ladies Christian Louboutin. So, in a nut shell, if I buy it more than once it has to work, for me at least.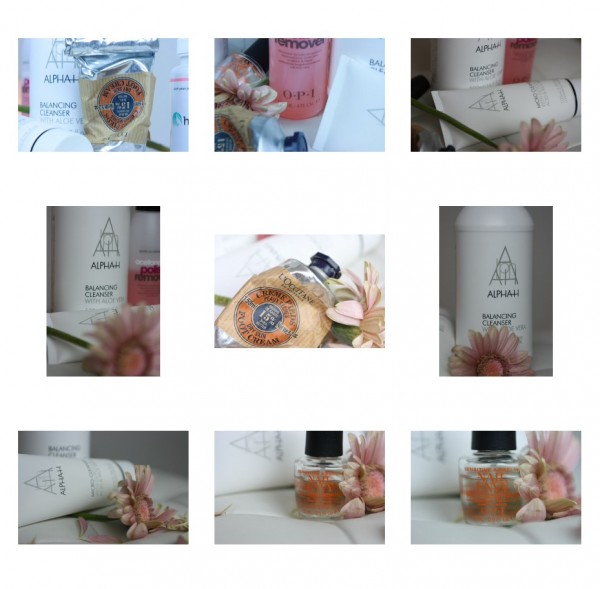 SO TWINKLE TOES?!
There are brands that I love and if I could buy everything they produce I would. One such brand is L'OCCITANE EN PROVENCE. I love ALL their hand creams; lotions and more… My first desert island beauty product has to be L'OCCITANE foot cream. Not glamourous I know but it is lovely all the same. After the first application you can see a difference. It doesn't smell like medication either. Spring is here and it won't be long before we will all want to get our feet into sandals and flip flops. After a good old foot file (nice!!) I like to slaver this rich lotion all over the feet before bed. In the pics you can see I'm in need of fresh supplies!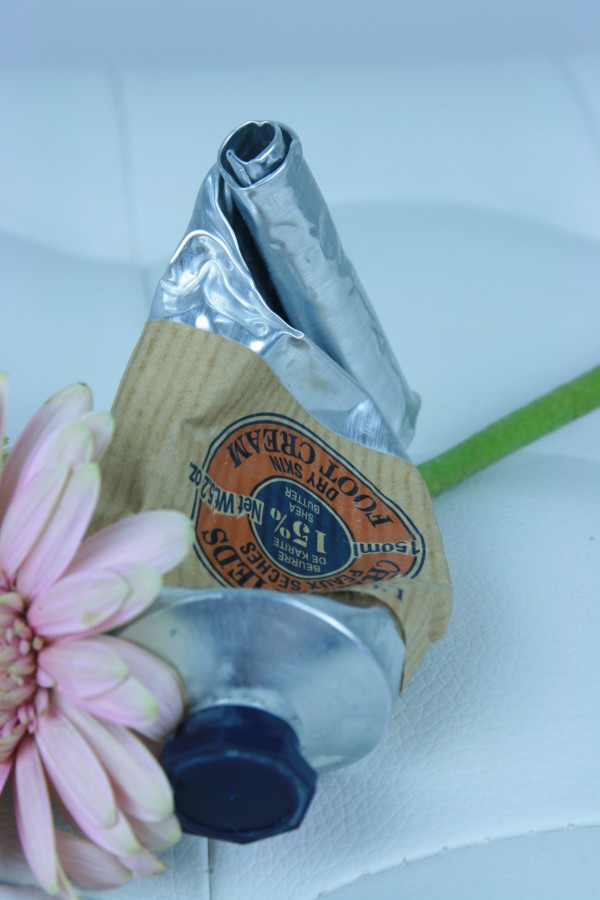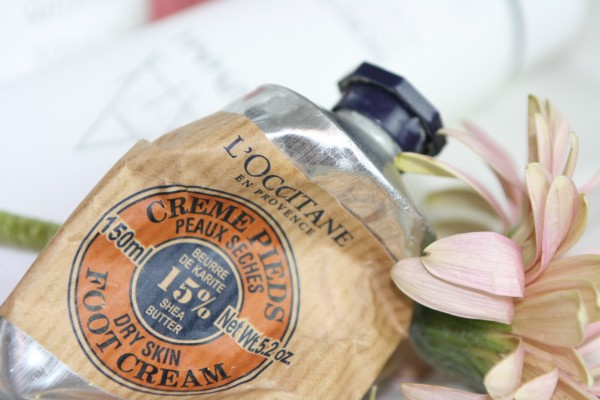 L'OCCITANE EN PROVENCE foot cream
HARD AS NAILS!
Well not mine! My second hero product is NAIL ENVY from OPI. It's a nail treatment that needs commitment to see results but after years of searching (and bitten brittle nails) I've found NAIL ENVY to be the only product that protects my fragile nails successfully. I've tried various nail strengtheners and hardeners but always found that they made my nails hard but also brittle. Nail envy keeps the flexibility of a natural nail to avoid breakages whilst protecting it from absorbing moisture which can damage the nail from within. I now wear rubber gloves while washing up and use my NAIL ENVY. I don't have long talons because of this product as I can't function with long nails but I do have good condition nails with a nice little bright white tip. Sticking to the regime is the key to success as if I stop using the treatment then my sensitive nails return.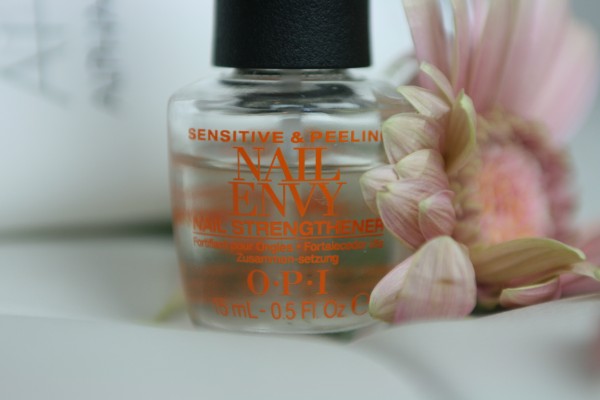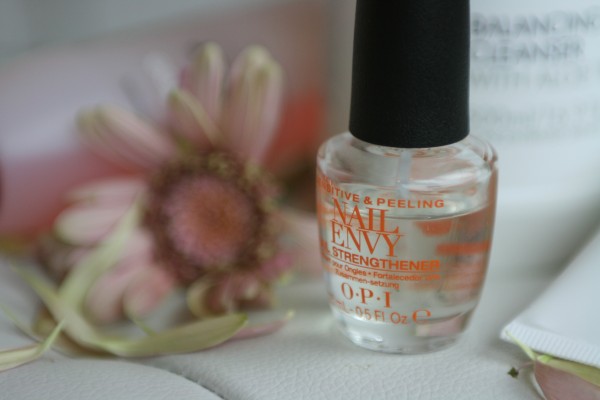 NAIL ENVY OPI
A MATCH MADE IN HEAVEN!
The perfect partner to nail envy is OPI's NAIL POLISH REMOVER. Once I had discovered NAIL ENVY I soon realised that I was still damaging my nails due to the harsh remover I was using (the really smelly cheap paint stripper variety!!) It made sense to try OPI. Their remover does what it says on the tin but doesn't damage my nails. I feel I also need to mention here my LEIGHTON DENNY crystal nail file which has also played its part in restoring the condition of my natural nails.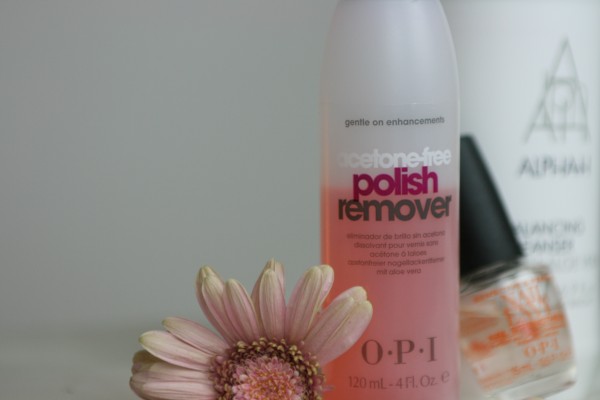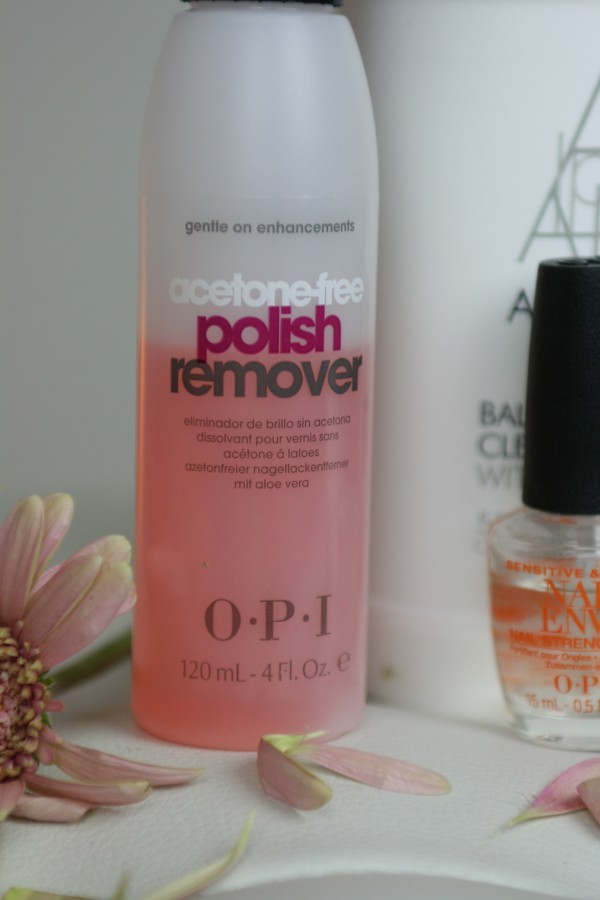 POLISH REMOVER OPI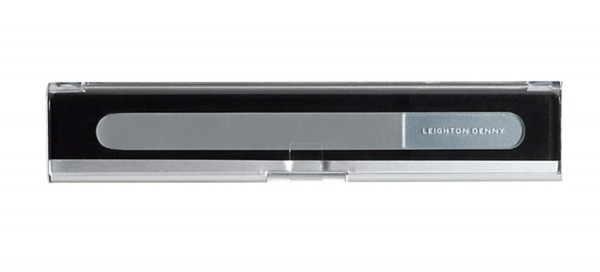 LEIGHTON DENNY crystal nail file
BACKWARDS BEAUTY BLOGGING!
I should have done hair, skin and then nails! O.K, I'll work backwards! It's onto skin care then. I'm not going to even think about tackling moisturisers as you will all have your individual favourites and budget. I mean some face miracle creams can be hundreds of pounds. No, I'm going to discuss the humble make up remover (cleanser if you want to be posh). It's something that a lot of us don't pay too much attention to, cleansing, and most women might say they just use wipes. I have to admit when my eyes are ragging at the end of the day and I'm too lazy to do it properly I have been known to resort of one of the kids value wipes!  Since I've had my hair cut short I have found that I wear more eye make up if I need to be smart or if I'm going out for the evening. It all needed to be taken off at bed time. This is where the "need" kicked in and I had to find a product fit for the job. I did my usual product search on line and there were so many cleansers. I needed more than just a cleanser though. I needed something to really cut through make up and not leave me with panda eyes in the morning after long sessions of scrubbing and dragging at my eyes. I tried Liz Earle Cleanse and polish due to it's amazing customer reviews but it didn't suit my skin and I ended up with breakouts that were worse than the spots that I got as a teenager. I thought it must be something else but I stopped using it and my skin went back to normal. The lady at Liz Earle said it was because my skin was used to not being cleansed properly after all the years of using wipes! Not convinced I went on line and searched through what was on offer at QVC. This is one of the best places to try out Beauty Brands. I've learnt so much by watching the experts talk about the products. So what did I find? I decided to try a cleanser by an Australian brand, ALPHA H. I've never looked back. No break outs just very clean skin and no panda eyes! It takes off every bit of make up, even bullet proof waterproof mascaras. There's no scrubby or pulling of the eye area as the creamy lotion melts away your make up. The only thing is that it is so effective at liquefying my make up that I look like ALICE COOPER before I manage to wipe off all the black with a hot flannel!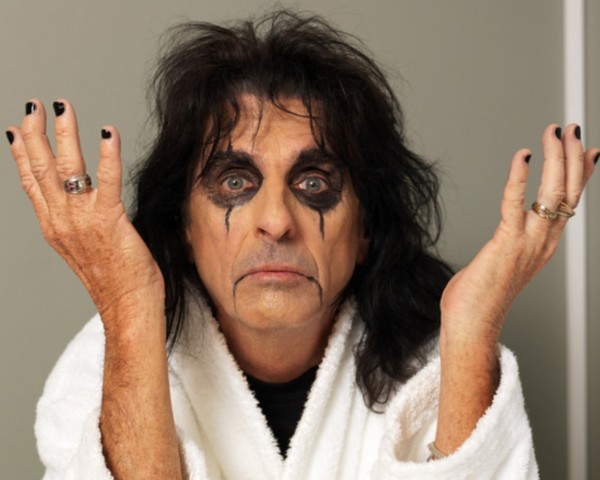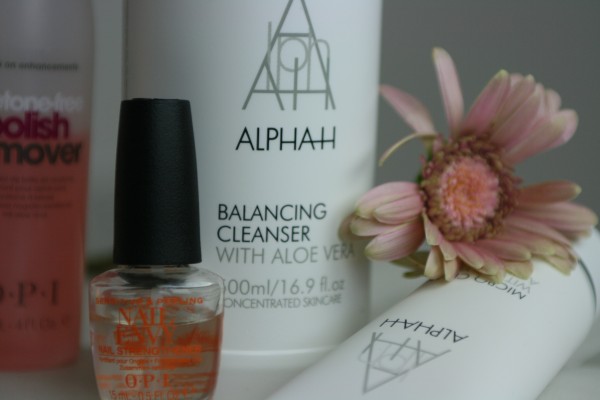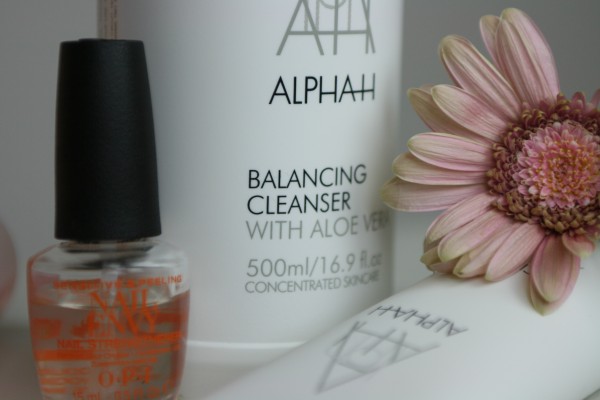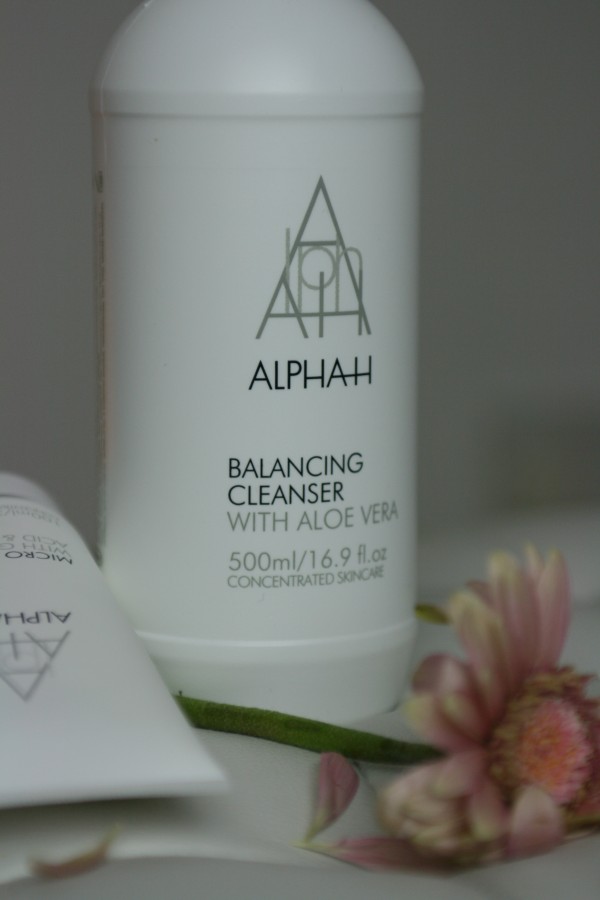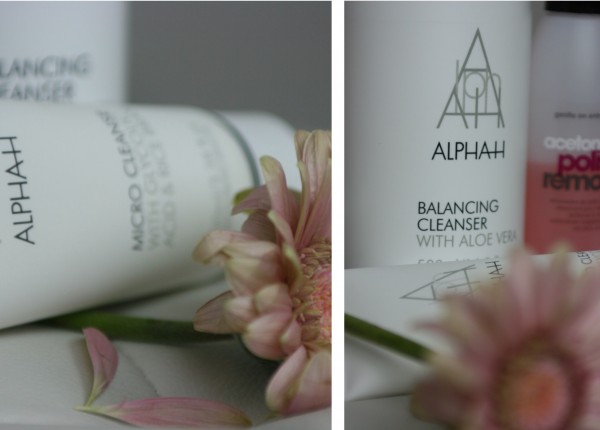 ALPHA H balancing cleanser – QVC (super size pump bottle)
ALPHA H!
On the back of being so thrilled with their everyday balancing cleanser that I have now purchased their micro cleanser. I'll use this once a week as a scrub to slough off dead skin cells and give my skin a lift for the weekend! Check me out!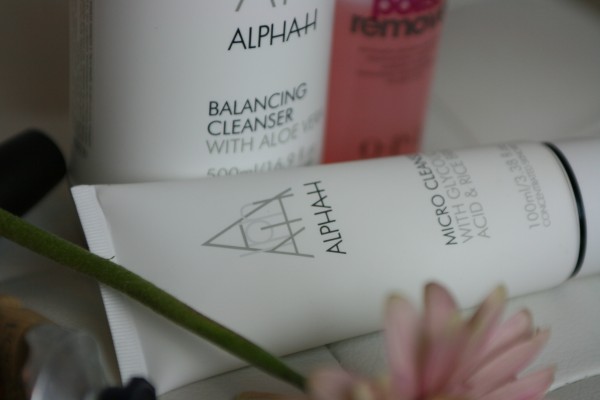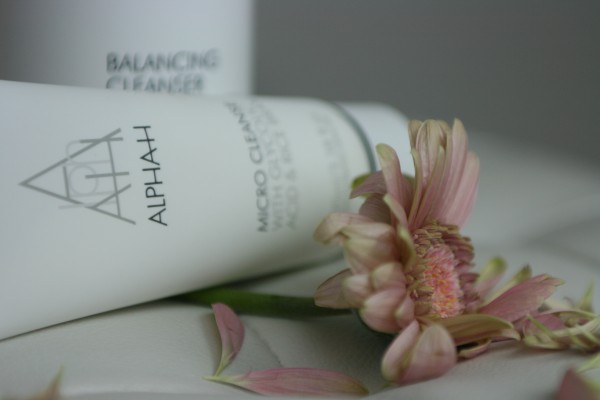 ALPHA H micro cleanse – QVC
The product combinations at QVC are always changing and I can only find their micro cleanse sold with other products in their range at the moment but it is worth taking a look at the range as a whole actually as there is something for everyone and some impressive customer reviews. QVC – ALPHA H
HAIR TODAY!
Geese, this is a tricky one! Where do I start. A bit like moisturisers, It's a huge area of discussion where you will again all have your favourite product. This isn't going to be about shampoo for exactly that reasons. This is about the sensitive issue of hair health. I was going to start with saying that I wish that I had long flowing locks then I realised that I didn't! If you know me or have seen a pic you will know I have short hair. I had it cut short after the birth of my second son. If I'm honest I think my hair had lost the plot after the birth of my first son but I was probably too busy to notice at the time. I struggled with the lack of fullness to my locks so I decided to get rid of the problem. My hair and not the children! So it wasn't a style choice thing it was a survival mechanism with the dynamics I had to deal with. Not a life threatening condition, granted, but a hugely complex and emotional issue for a woman. I mean we aren't supposed to loose our hair are we? I was only in my 40s and there were a lot of tears. After the kids there was personal heart ache with the loss of both my parents in a relatively short space of time and a small operation (double tonsillectomy) which I'm convinced led to the shedding of my hair. I tried various vitamins and supplements. I read a lot about the triggers that are thought to be related to hair loss which included all the above. It happened in cycles so I had good times and bad times but it was happening. Then I stumbled across HAIRBURST. I first saw it on Twitter of all places. A celebrity was praising its results after trying it. I was intrigued so looked into the claims further. I'm not usually swayed by such endorsements but desperate times and all that! I liked the fact it wasn't dodgy! It was a vitamin supplement available from HOLLAND AND BARRETT ( I've only found it in the larger stores or readily available on line). After a few months I wondered if it was just wishful think but my hair definitely felt more manageable.It happened slowly. I realised one day that I had got ready to go in super quick time and hadn't fretted about my hair! I persevered and I've been using it for 6-9 months (religiously) and I can now say with hand on heart that I can feel a real difference in the density of my hair. I don't think it's good enough to grow it long ( I wouldn't want to now) but at least I don't panic about what my hair is doing when I leave the house! What is there is better than it was: the shedding has stopped (for now) and my hairdresser has described my hair as "normal" after knowing me for the last 7 years of hair crisis management! Happy Days, my hair covers my head! That's all I ask!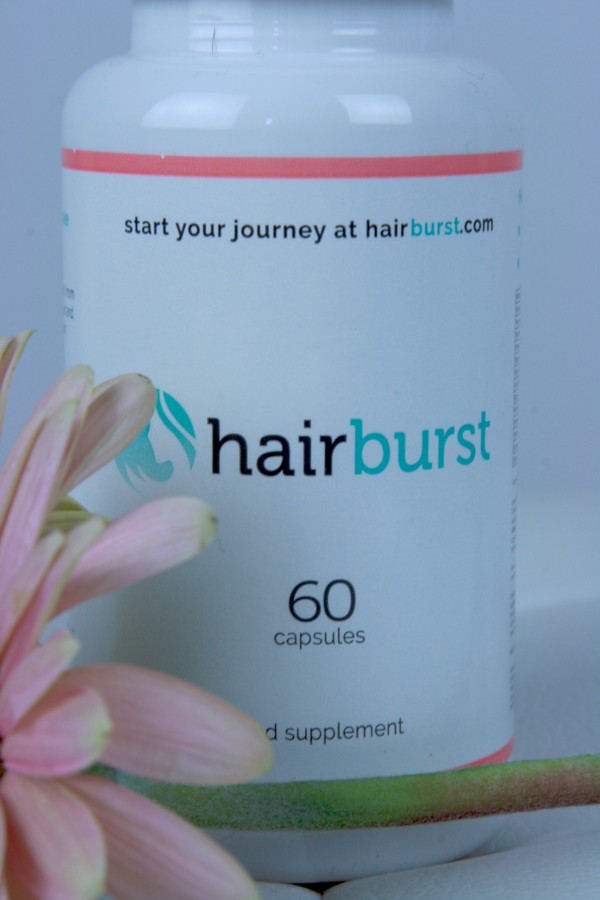 HAIRBURST – Holland and Barrett (box of 3 jars)
Buy one get one half price at the moment on all products including supplements
Single jar (60 capsules)
IT'S ALL A BIT GRAPHIC!
Sorry if this blog has turned into a catalogue of my ailments?! I started out quite up beat didn't I and all flowers and pretty products then it all turned a bit "bodily". Apologises, again! I did it in the hope that some of these beauty bits and bobs might actually help someone?
ON A LIGHTER NOTE!
The next blog? It's going to be what I promised last time! Some outfit ideas and hero finds off the high street for the summer months ahead.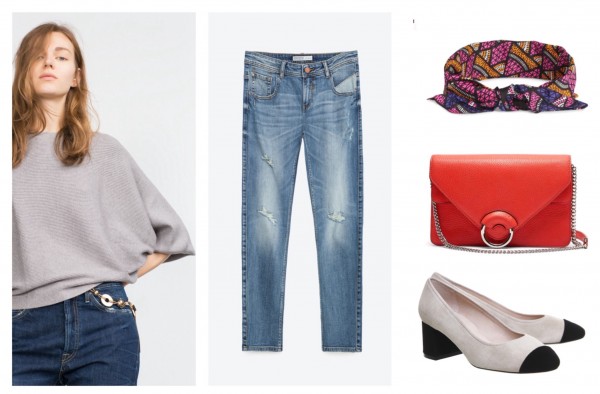 SWEATER – Zara JEANS – Zara NECKERCHIEF – H&M BAG – Banana Republic SHOES – Office
Until next time I'll leave you with a little taster of some clothing, shoes and accessory items that have caught my eye. I hope you enjoyed this blog? I'm wondering what it is that you can't live with out? Please don't say chocolate and Prosecco, that goes without saying!
Savings to look at!
REMOVED