TWO COATS!
I wasn't planning to write this blog. It just happened! A few weeks back I did my own wardrobe weed. The season felt like it had changed. Flip flops no longer felt like the correct footwear for the time of year and certain colours just looked wrong. For some reason though I wasn't ready for full on winter attire on the days that were still sunny and dry. We all talk about layering and I feel like I've had to hone my skills more than ever with the challenges to our wardrobe the change of season brings. It's definitely not as clean cut as it used to be. Summer used to be a real summer and we knew it when winter arrived. I now have to go by the colour of the leaves on the trees or the leaves on the ground and not the sun in the sky or the temperature outside. It's easy to fall down a hole though and think just because it's mild our summer clothes will see us through. There is still a divide. Be it the fabrics, the textures; the colours or quite simply the vibe that some items give off. So two coats came about! I'm not talking two coats of Dulux, that's just a must as we all know if you just do the one you'll see the previous colour underneath! I'm talking about the denim and wool variety. Why? Denim has a wonderful way of making an outfit less formal. It "knocks the edges off" one might say. Worn under a tailored coat it just stops things looking too serious and provides a lighter layer if the day warms up. Add smarter trousers to avoid double denim if it's not your bag. I get asked all the time, "how do I bridge the gap between really casual (i.e. just my boring skinny jeans and a T-shirt) and too smart at the weekend?" Have a go at some comfortable trousers. They could be velvet jeans like mine, Sports lux trousers (think all the side stripe options on the high street) or a classic straight cut pant. Add sneakers to "knock those edges off" again and you're good to go….not too smart and not too scruffy! If you're petite then just tweak the proportions of the overcoat to suit. Juxtaposition… well that's a long word for a Sunday night!  Putting smart pieces with casual pieces to give a grown up take on jeans and a T-shirt.
FAVOURITE THINGS!
We all have them in our wardrobe, in our bag collection or in our jewellery box. Some jewellery is obviously going to be our favourite for sentimental reasons. I hate cheap costume jewellery that goes green or manky but it's not always easy to find affordable good jewellery. Now I'm not denying that these Nomination Italy rings aren't a considered purchase but they were gifts at different times from my husband. This makes them special for that reason alone but they feel special because they are beautiful without breaking the bank. They are stainless steel like a watch strap with 18ct gold details are real semi-precious stones. There's lots of colours and I stack them for a bit of impact. I wear them nearly every day as you don't have to think if you're wearing gold or silver hardware elsewhere on your outfit. Breathe a sigh of relief!
BY THE WAY!
Another favourite thing actually while we're on the subject…and it's not whiskers on kittens..love kittens but not sure about whiskers??? And woollen mittens..aren't they just annoying? By design I'm not sure you can get a techy finger on a mitten so that just makes them really impractical in my book! Oh yeah…favourite things… handmade wool coats….WHHHAT?! They definitely didn't feature in The Sound Of Music. It is The Sound Of Music isn't it? I just had to Google it to be sure…see told you that you gotta have a glove with a techy finger NOT a mitten! Ha Ha! Handmade wool coats. They are everywhere on the high street. They used to be a real designer thing. 100% pure wool in two layers hand stitched together, unlined but gorgeously warm. The high street has provided it's offerings in a much more affordable price point with a wool blend construction. The fact that they are unlined makes them great for layering. Slightly softer in form with no shoulder pads to avoid adding unnecessary bulk. I'd go as far as to say as nearly as comfortable as your cosy faithful cardi but with a bit more polish. That's a lot of as!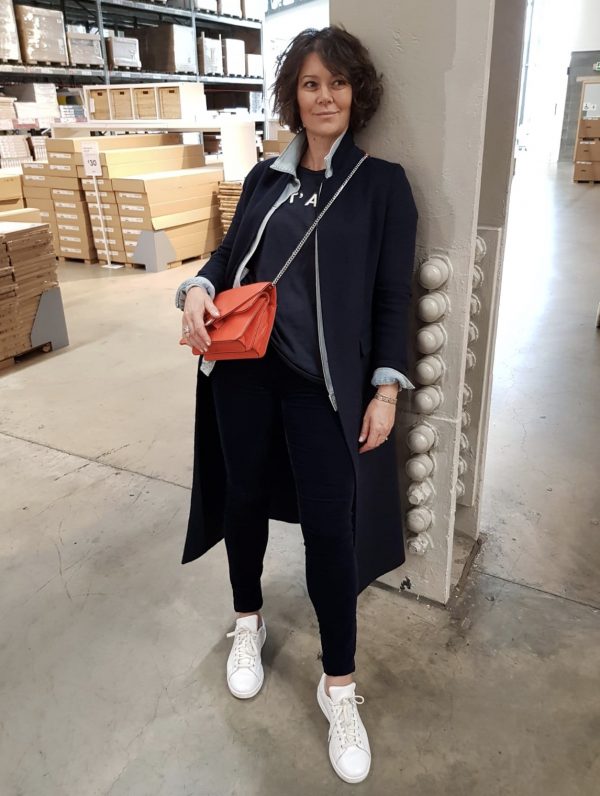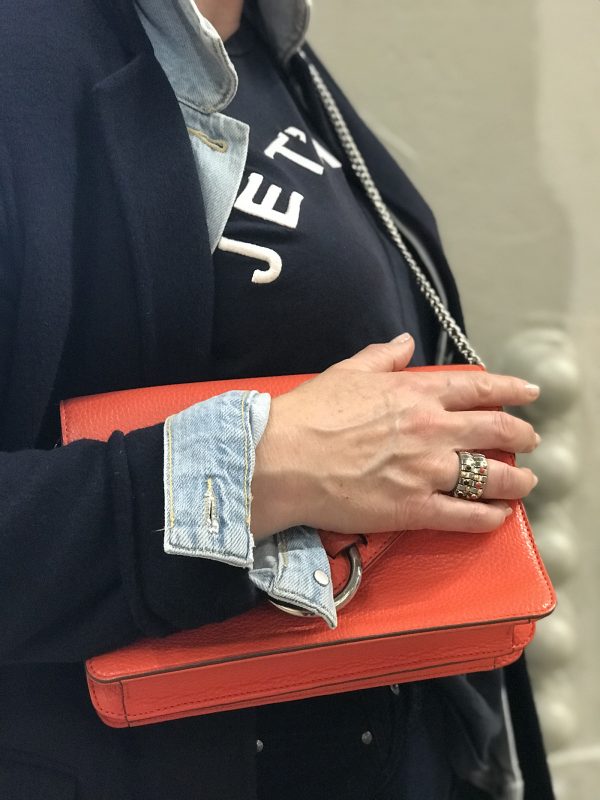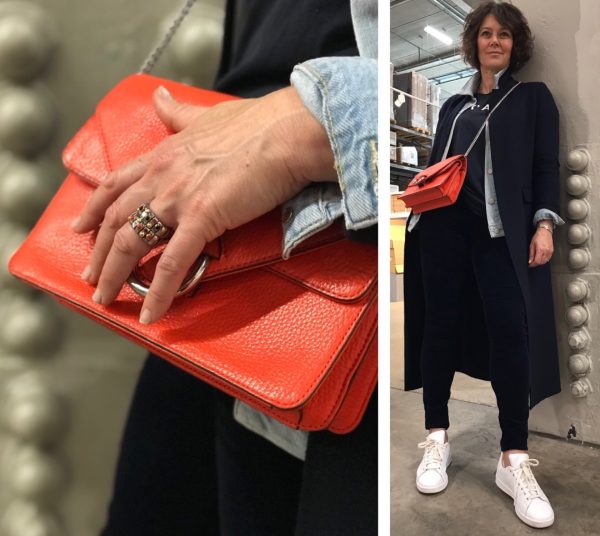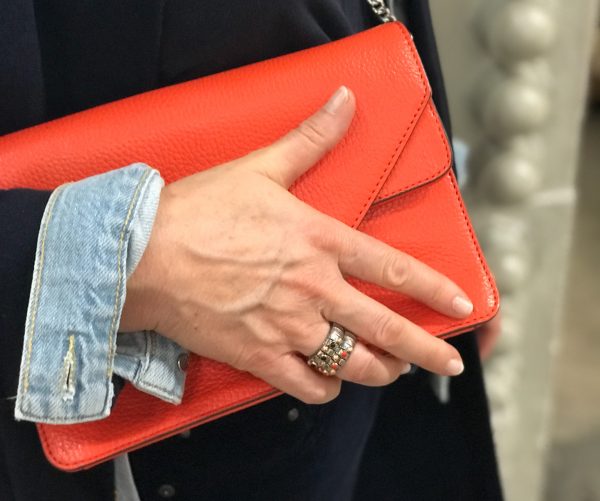 Velvet trousers – Citizens of humanity – old but these are fab too (I have just bought them!)
T-shirt – old Topshop similar here
Denim jacket – old Gap similar here
Steel rings – Nomination Italy
Bag – old Banana Republic
Sneakers- Adidas Stan Smiths widely available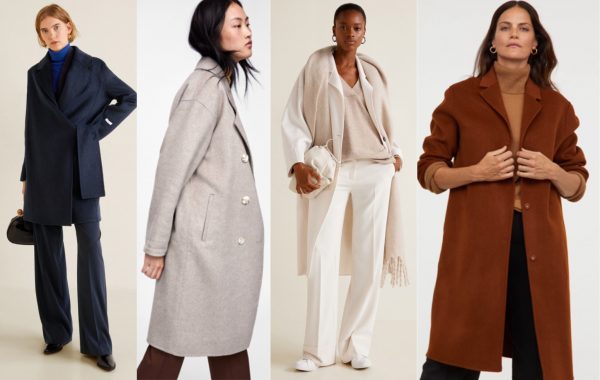 Handmade coats..from left to right…Mango, Zara, Mango, H&M
I hope you enjoyed this rather impromptu little blog. There will be a few mid season sales knocking around and some discount codes too. Watch out for Black Friday deals coming soon. Until the next blog..thank-you for reading XX
Bye for now!