THERE COMES A POINT…..
….when we need to discuss "transition". The point at which the season is changing. I was chatting to a dear friend the other day and we both agreed that though it's hot (as per my previous blog on the hottest day of the year), things "feel" different? There are a few leaves falling from the trees; the days are getting shorter as darkness closes in earlier and earlier and the temperature falls at about 5 o'clock. My wardrobe continues to revolved around our changeable climate! I know I'm not ready for wool jumpers and coats yet even if I'm starting to lust after some of them in the shops! I'm holding onto summer like never before!
ADDICTION!
I seem to have developed a rather incurable addiction to off the shoulder tops?  I need help! I have quite a collection! I bought this black one from ZARA from their new season collection recently. It's pure cotton with deep ruffle cuffs, which I love, and it's black! It will make a good going out top as well to dress up jeans. It's actually surprisingly warm  being made from a substantial weight of cotton poplin. All in all it has and will continue to be a great piece to transition through to fall. A versatile piece that I can wear for work; going out and weekends.
A SOLUTION TO AN ON GOING PROBLEM!
Sometimes I feel stuck in a rut. If Zara fails me (which lately it is on quality), I can feel a bit stuck. I love the great British High Street and we are so lucky with the choice and affordable fashion it offers. I can't justify huge expenditure on clothes but the older I get the more I appreciate and need better quality. Every brand has it's place and will appeal to different audiences. I realise I expect a lot from my purchases. Fashion-ability, fit, the right price point… When Zara gets it right (like the blouse in the pics) then Zara ticks these boxes for me. With some H&M thrown in and a few other considered purchases I find I get there with my wardrobe. I have been on the look out for "the missing link". A high fashion brand that won't break the bank while still offering a degree of quality without being too utilitarian, minimal and bland. I may have found it? It's a brand called "& Other Stories". I had spotted a few bloggers wearing their clothes and I wanted to try them out. So try them out I did! I'm a sucker for jeans too so these cream cropped kick flares in the pics below found their way seamlessly into my wardrobe along with one other piece that I will share with you at some point I'm sure. It was nice to find ivory jeans as opposed to white.  They are more expensive than Zara but not as dear as French Connection, Reiss or Whistles. They have provided another option for me and definitely worth having a look at as a brand if you're into your fashion. I was pleased with the fit (fairly true to size, if not a little generous?) and also the quality for the price point seemed very fair. Though it's a brand that is clearly aimed at quite a young market there are items that are elegant, timeless with that fashion edge that makes me sit up and take notice.
NEW SEASON!
The new season purchases have started then I guess! The next stage will be some clever layering before I completely roll over into Autumn. Until then it's still shoulders out and sunnies on!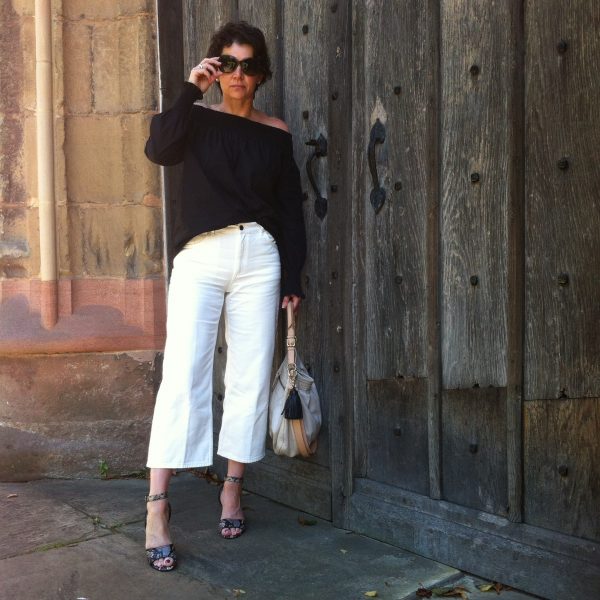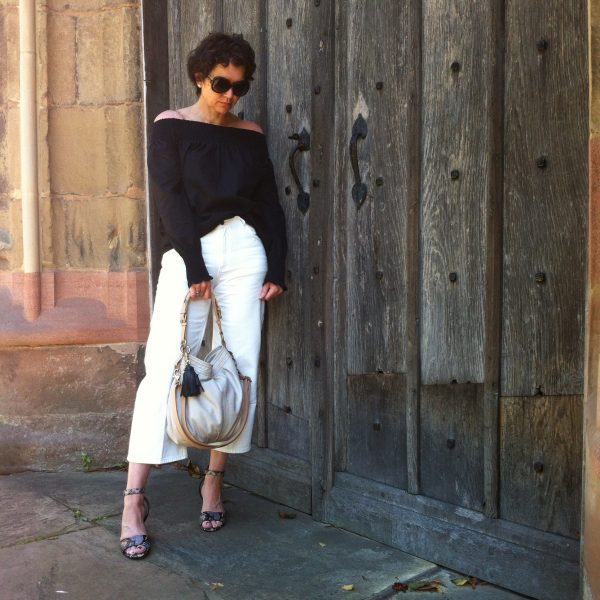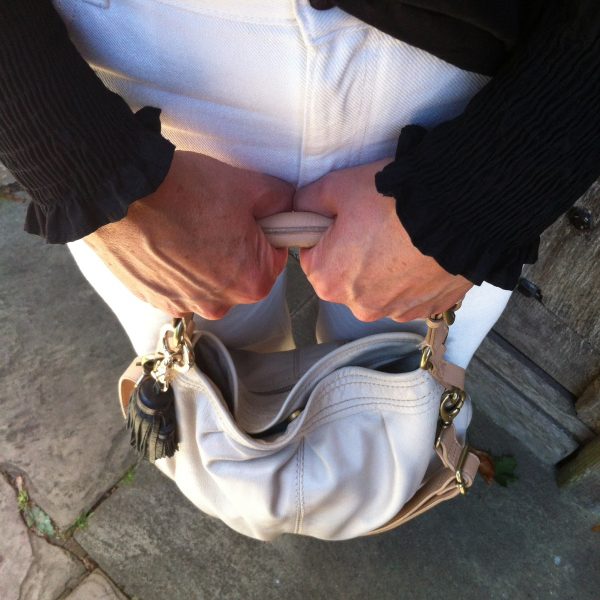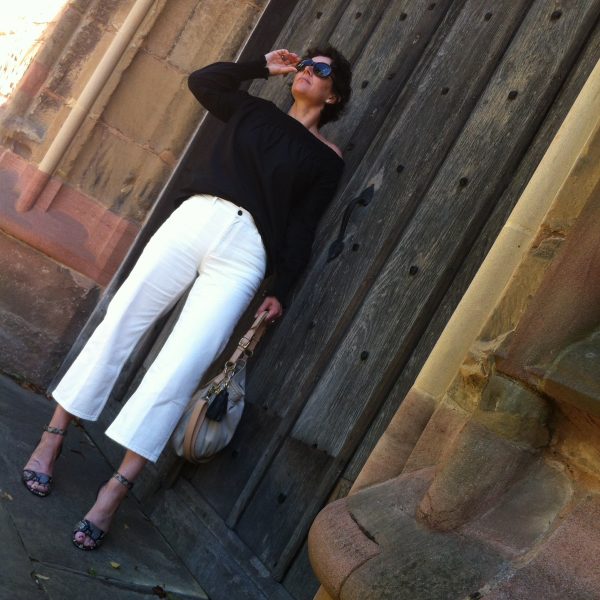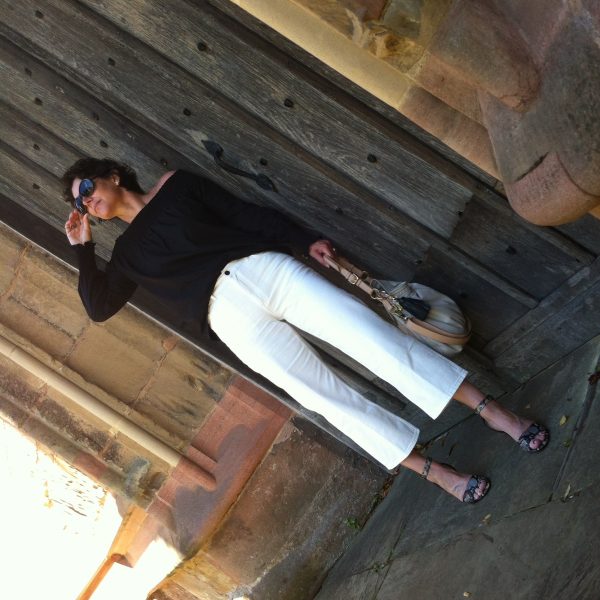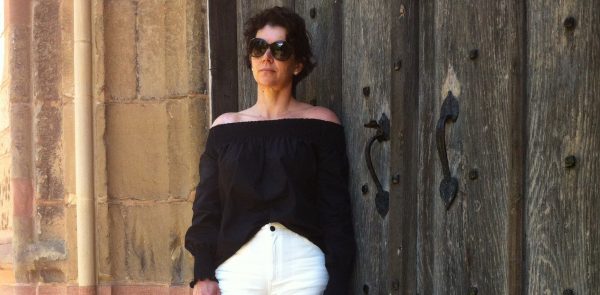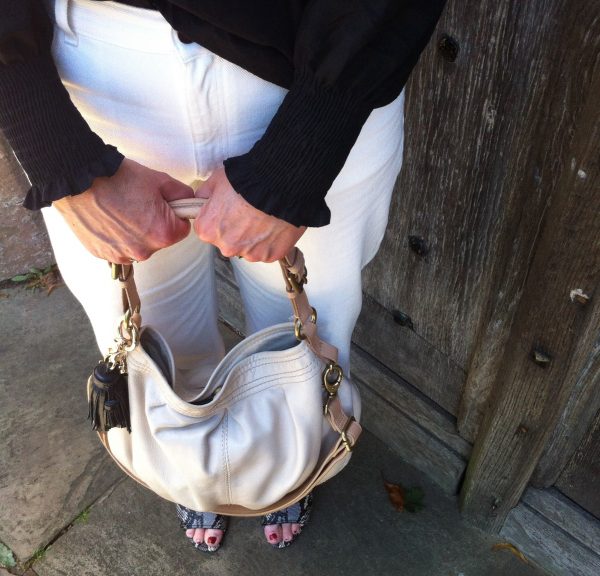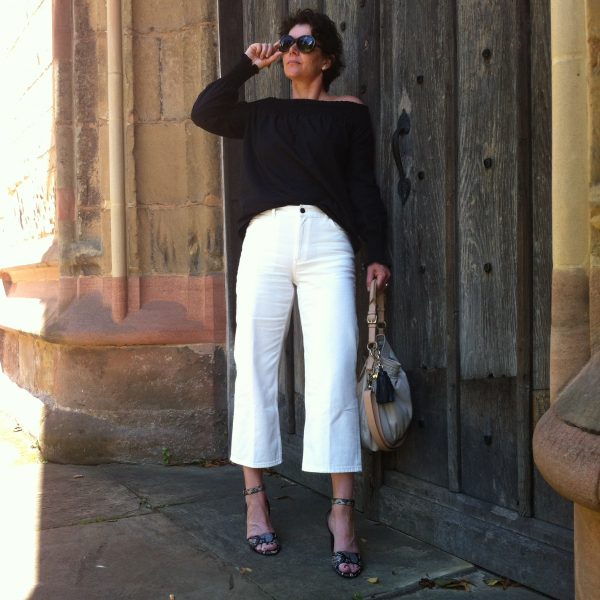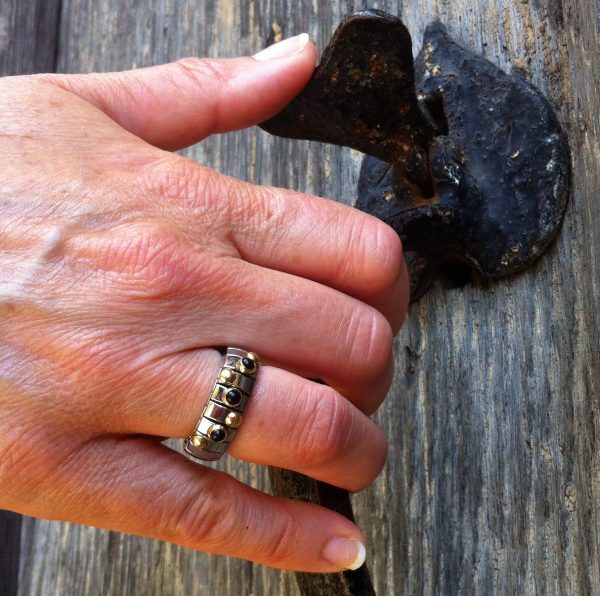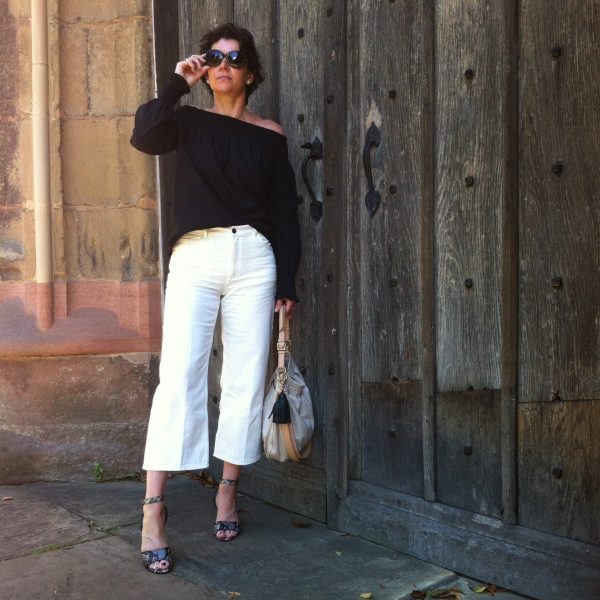 Off the shoulder poplin blouse – Zara
Ivory cropped kick flare jeans – & Other Stories
Embossed Leather Sandals – Coach Pipher Heels
Ring – Nomination
Leather tassel bag charm – H&M (Premium Quality Range)
Ivory Pearl Studs – Claire's Accessories
Tote bag – Autograph M&S (old, really old! Like pre kids old!)
Sunglasses – Loewe at (TK Maxx)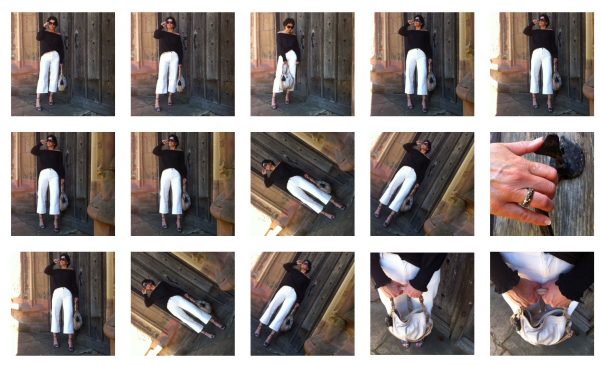 Thanks for reading