LOOKING BACK AND LOOKING FORWARDS!
Looking back on our summer I don't think I can complain too much about the weather. We've had some beautiful days recently and it has been great to make the most of it. I like to take stock each year of the pieces in my wardrobe that have worked the best and build on a theme next year. It's often the simple things like a good pair of denim shorts and a white top that become the back bone of a holiday wardrobe. This summer holiday I quite literally lived in my denim cut offs. I could dress them up a bit with smarter pieces or throw them over a swim suit by the beach. Being denim they felt tough enough to take the pace. I also found cool, cotton or linen long sleeves invaluable for a bit of coverage should the weather be either scorching hot one minute or chilly the next. I love a bit of 90s Victoriana with distressed denim too so I found myself being drawn to these lacy little numbers rather than all the boho blouses out there. On the hottest day of the year I found myself in the middle of a field near Oxford on a farm! As you do with two small boys who are desperate to have a ride on Granddad's combine harvester. Never one to miss a photo opportunity I decided to do a spot of clowning around on a hay bale. I can't express how hot it was up there and tricky to stay on! Having a bit of a "Daisy Duke" moment!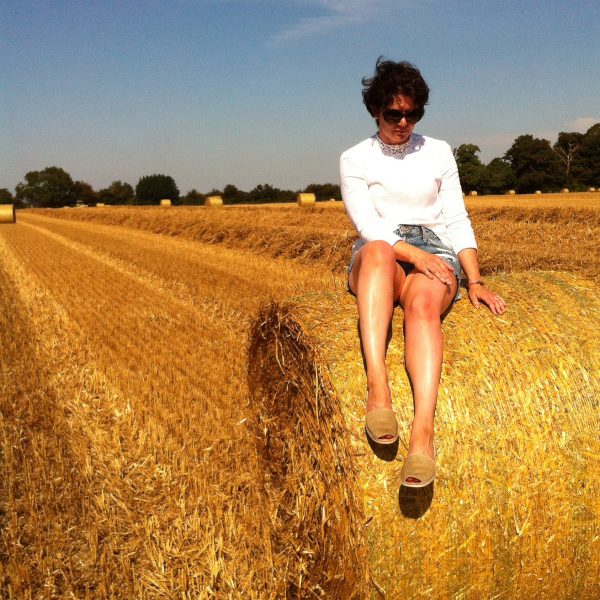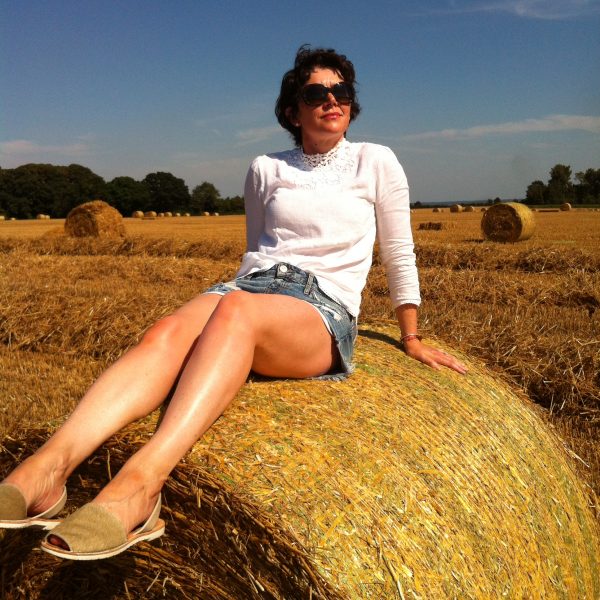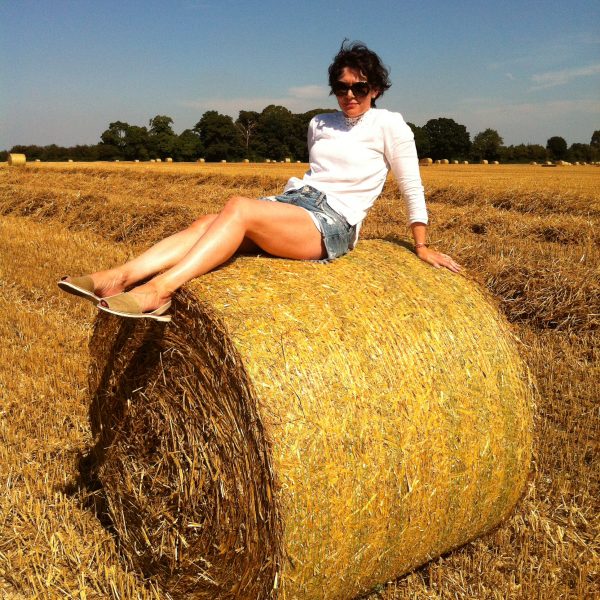 SEEKING SHADE!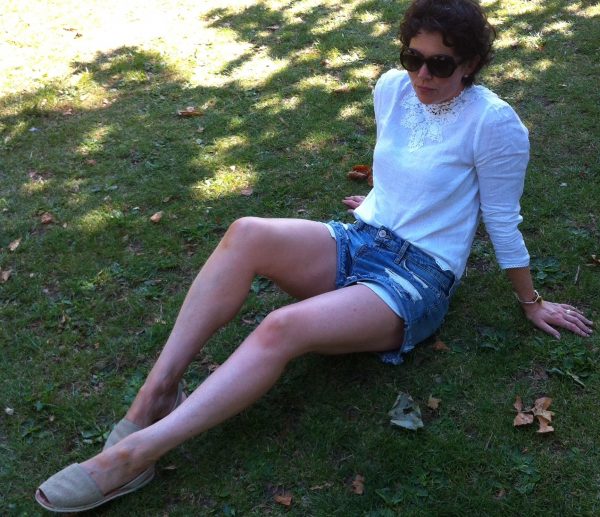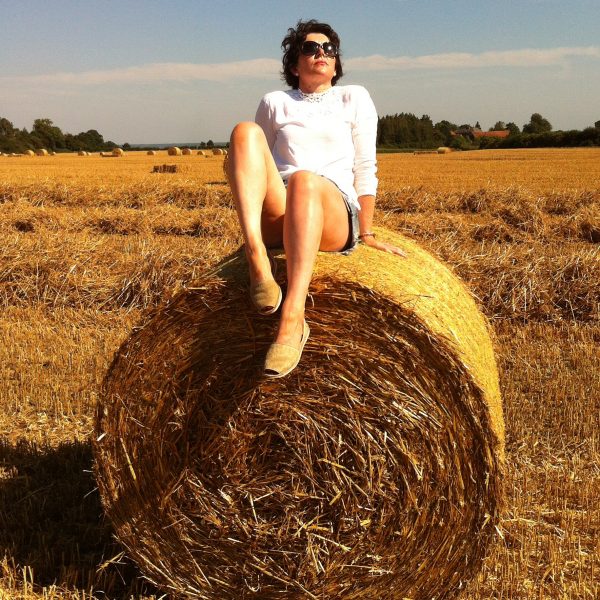 ROCK 'N' ROLL! (and it did!)
Linen blouse – ZARA (similar here)
Denim shorts – River Island (similar here)
Sandals – Sollilas (at Office Shoes)
Sunglasses – Loewe (at TK Maxx)
Pearl studs – Claire's Accessories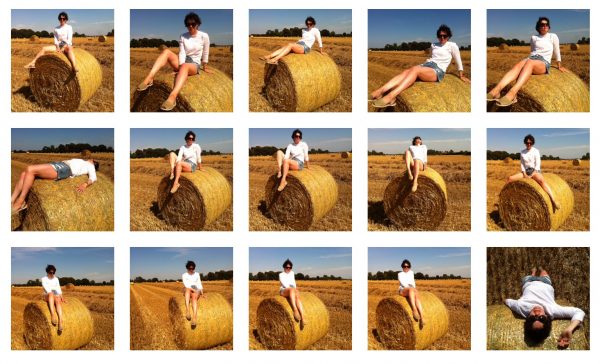 SHORT AND SWEET!
Thank you for reading. It seemed a shame not to share the simple things in life! It's not always high fashion and finery that makes my world go around and there's nothing better than those dress down days in the sun! Let's hope it's not over yet and I hope you are all enjoying the last few weeks of summer. I'd like to take this opportunity to say a massive thank you for all your follows, likes, shares and comments on all my various social media sites. I can't express in words what it means to me when I know people are reading it. All this part of what I do is free. I do it because I love it and genuinely hope that you enjoy getting involved with some of it.
Lots of love,