Autumn/Winter 2015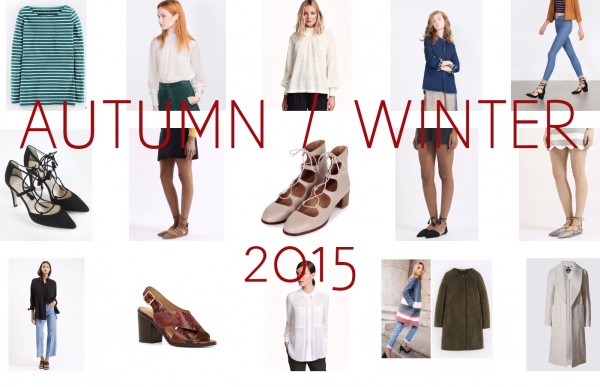 These are the things that have court my eye; the things that I wish I suited; the things I'm going to take for a spin into next season and the things I'd buy if I won the lottery and could start all over again. That's the sign of a good show! When you feel like everything you own is out of date. I now realise, in stark contrast to summer, that Autumn might get expensive!
IT'S ALL ABOUT THE BLOUSE, 'BOUT THE BLOUSE; 'BOUT THE BLOUSE
If you only buy one new item for autumn, make it a BLOUSE. For so many seasons it has been all about the shirt. The more masculine the better. Borrowed from the boys were buzz words in their day. Well, now the blouse is having it's day. The more feminine the better!! Bows; neck ties; high collars and dramatic sleeves. It is verging on Victoriana. A look I loved in the late 90's. So don't get precious over your era or you could teeter into fancy dress territory! Mix it all up! I'm sure I'll be buying a blouse or two so watch this space for outfit ideas.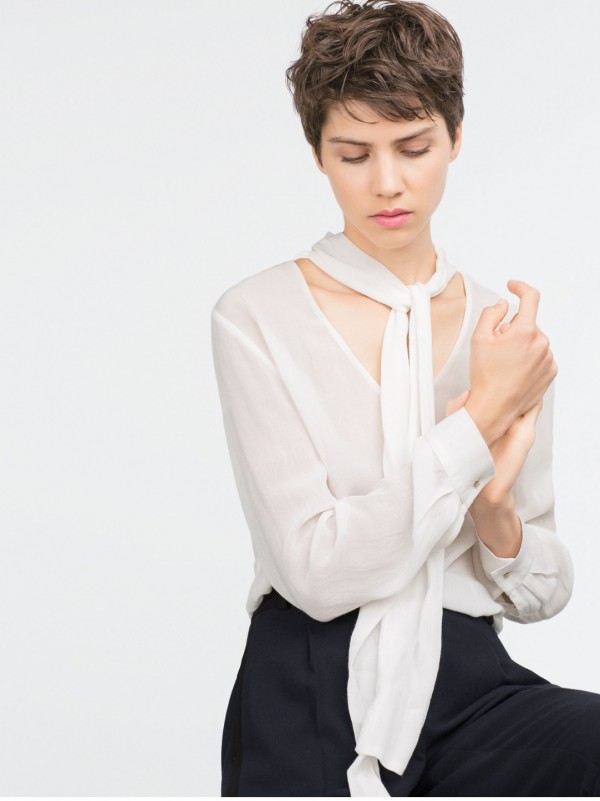 BLOUSE – ZARA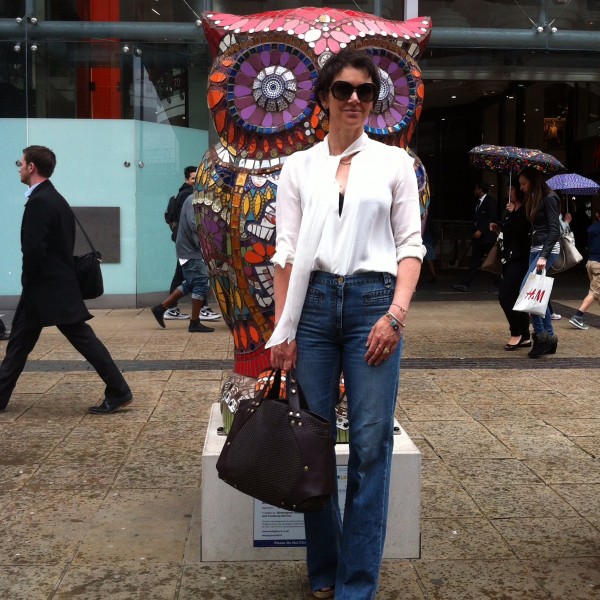 THE BIG HOOT 2015 IN BIRMINGHAM with STARLIGHT the owl
previous blog
BLOUSE – TRF ZARA
BLOUSE – H&M  £29.99
I love this as it is 100% cotton so great for now with cropped flared jeans or denim shorts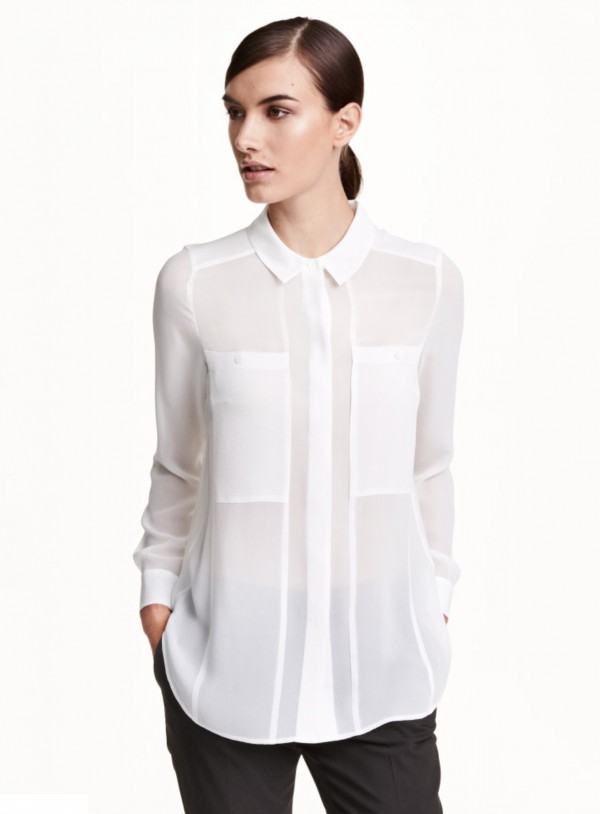 pure silk BLOUSE – H&M
(P.S. NEW ARRIVAL lace blouse H&M ) HURRY! I want this one!
Their premium quality range is superb at H&M and I've bought loads of their silk bits as they are usually washable. This is a great piece if you want to edge into the look gently.This blouse is classic and elegant with plenty of scope for styling it lots of different ways. To get really on trend I'd add a contrast skinny neck scarf like the ZARA one below.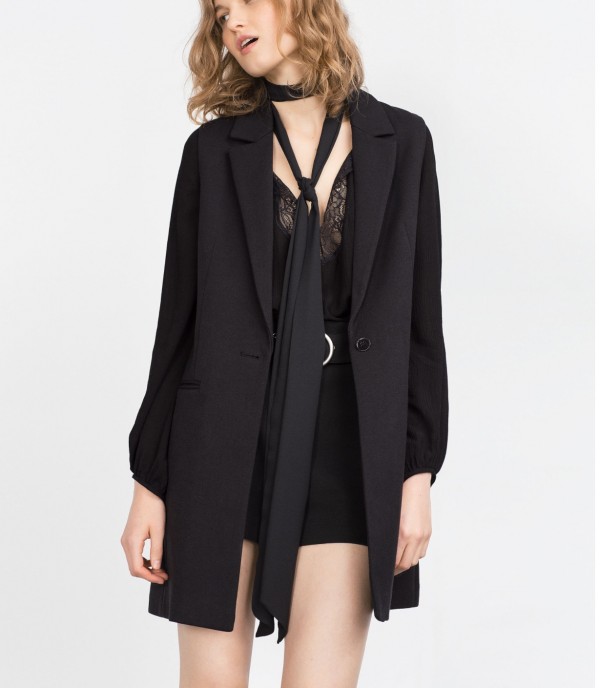 SKINNY SCARF – ZARA £5.99
MY UNIFORM
JEANS! Luv um, can't live without them and I love a new shape. It's just too easy then to update your look with an item you feel comfortable in. I've been banging on about flared jeans for what seems like forever. I'll wear them even if they aren't the hottest trend. Let's face it, I'll wear what I like thank you. You will have invested in a pair by now if you are interested. The new breed? The cropped flare. Odd for autumn? Not really when worn with an ankle boot. ( hold this thought, all will be revealed). I trialled my DREE cropped jeans from TOPSHOP (sadly now out of stock but the petite version is available again on line) this summer with that tie neck blouse (see above) and killer high pointed  court shoes for a night out so I'm going to at least try them with boots as the climate begins to cool. Rest assured there will be plenty of this style to choose from soon.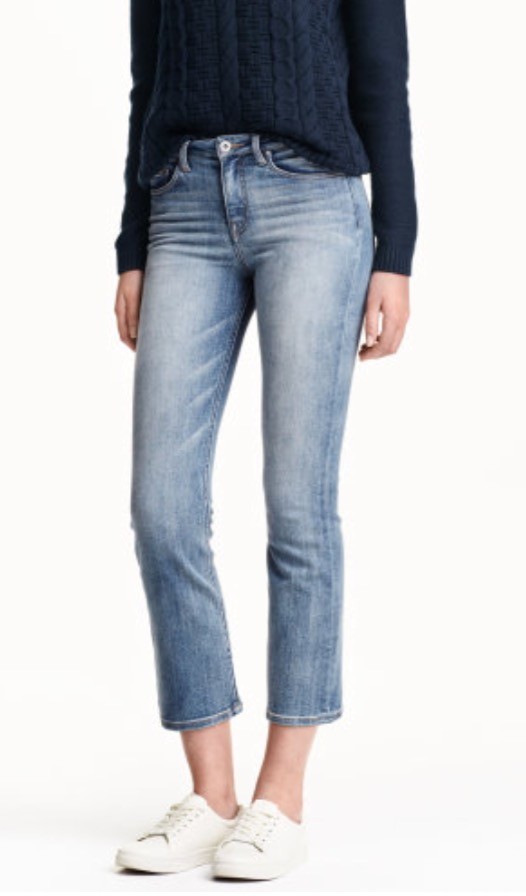 CROP JEAN – H&M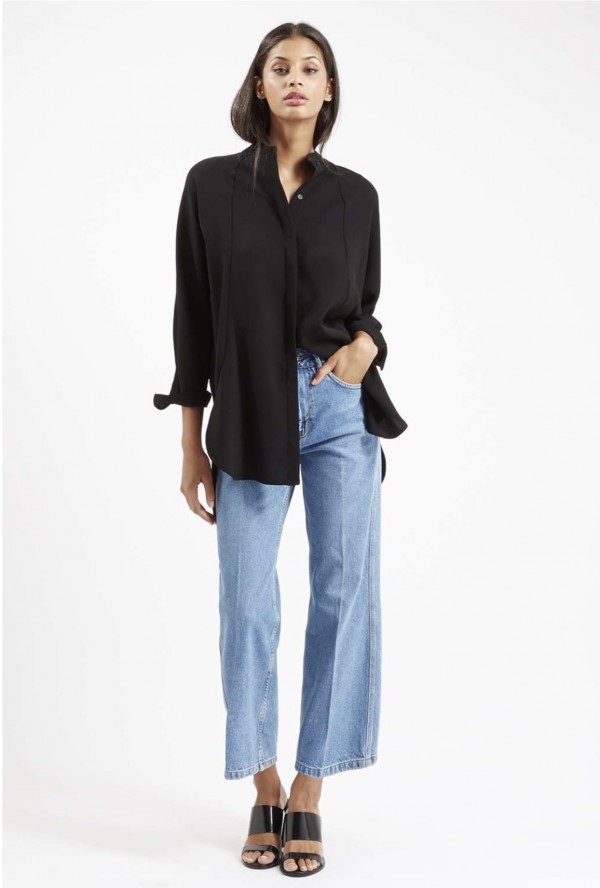 CROP FLARE – TOPSHOP
BOOTS – THESE BOOTS WERE MADE FOR WALKING!
They certainly are. I'm enjoying the fact that I'm lusting after a pair of a sensible height with a stable block heel. The ankle boot that has risen to new heights! Quite literally as it has grown up the leg beyond the ankle. Now those cropped flared jeans all make sense for winter don't they? O.K. I realise it's not a look for every one but it's there. Boots wise? Try lots on and find a pair that you feel great in. Some of them scare me I have to admit but…….we will see…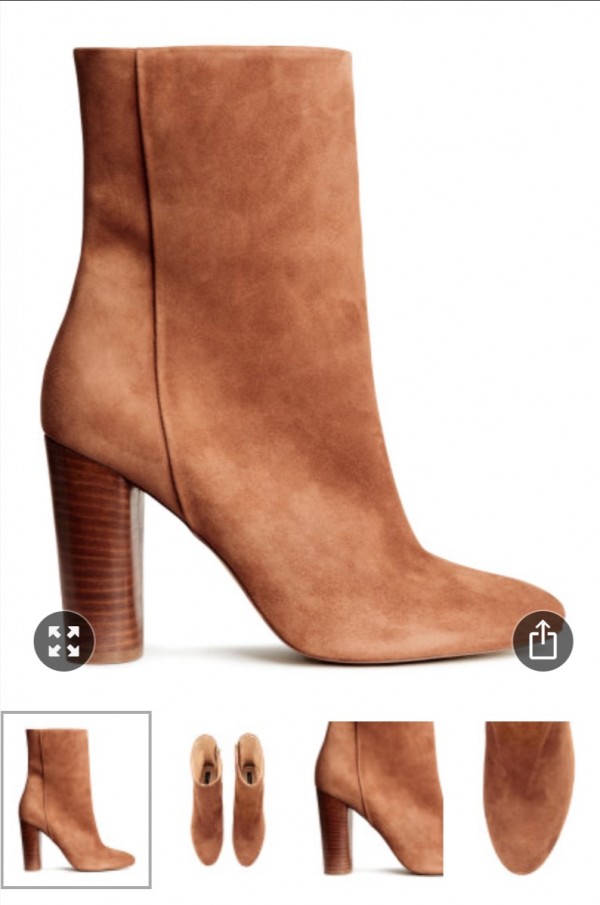 BOOTS – H&M premium quality suede £69.99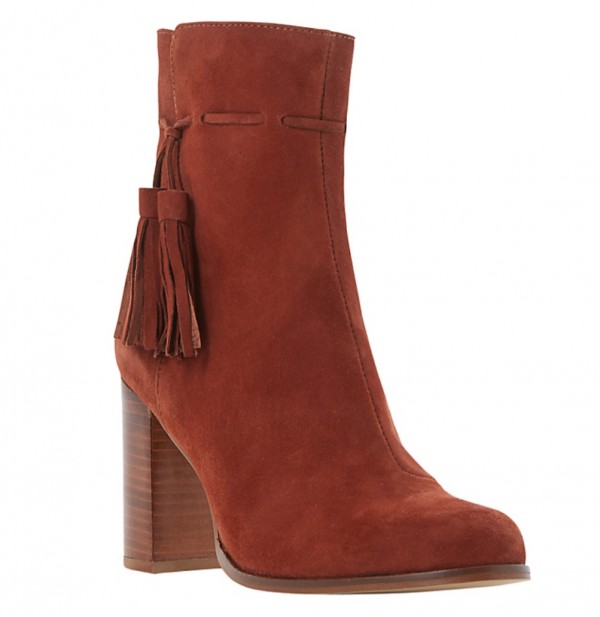 BOOTS – DUNE at JOHN LEWIS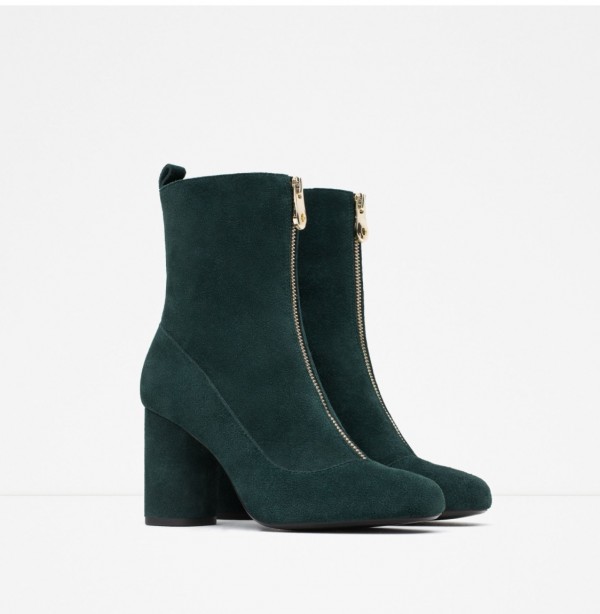 BOOTS – ZARA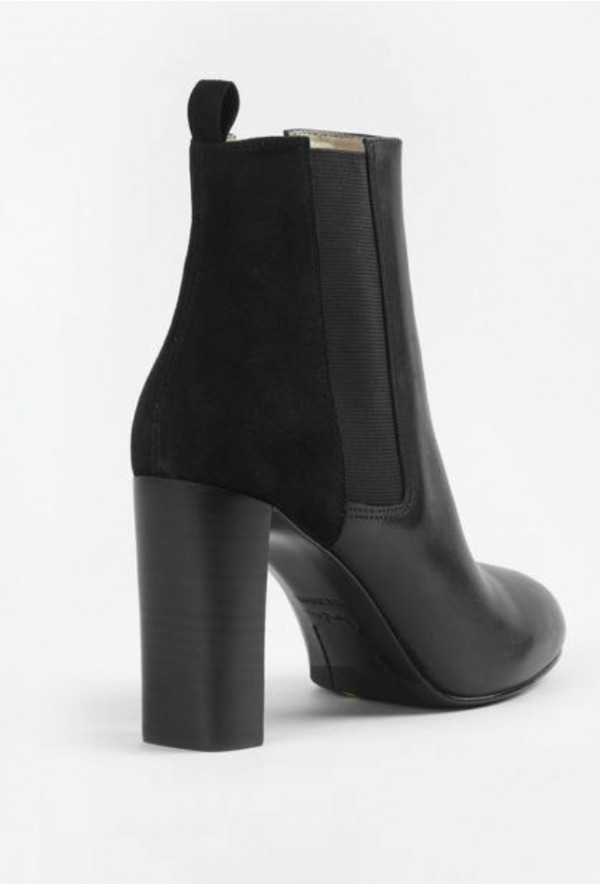 CHELSEA BOOTS – BODEN ( in true BODEN style, these look FABULOUS in the catalogue on the model but not so great in the still shot?hummm)
I've ordered some of the items in this blog. As yet nothing has arrived to give you product reviews. I hope this post has given you a taster of things to come and some ideas of things and styles you might like to try? Not everything is for everyone and trends are there for inspiration and a fun way to have a play with fashion. If you don't like it, don't wear it!!
RACY LACY!
Variations on a theme here. This "ghillie" style of footwear was EVERYWHERE during the summer months. It will be synonymous of S/S 2015. I loved the snake skin TOPSHOP pair all season but never took the plunge as they were seen on every blogger known to man. The BODEN pair were in second place. Really,I didn't bite as I knew they would look terrible on me. If you like the style they aren't going anywhere for autumn. Worth a try if they are your style and you need a quick fashion fix to jazz up your jeans!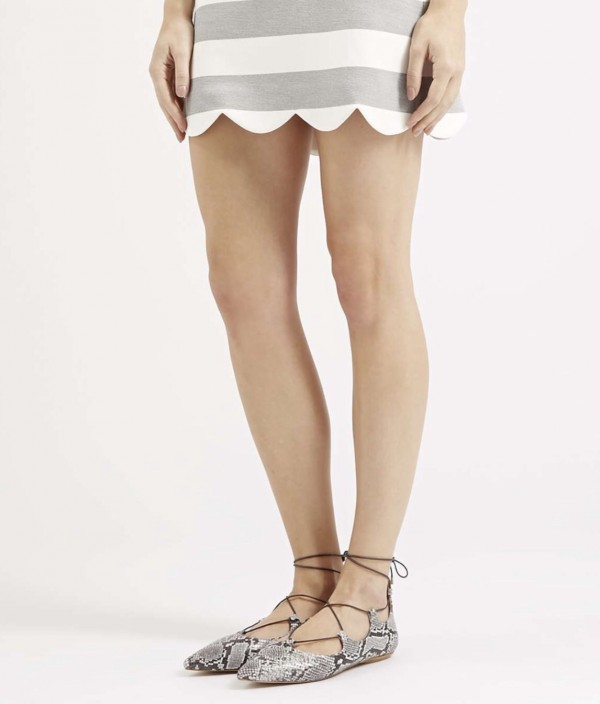 KINGDOM FLATS – TOPSHOP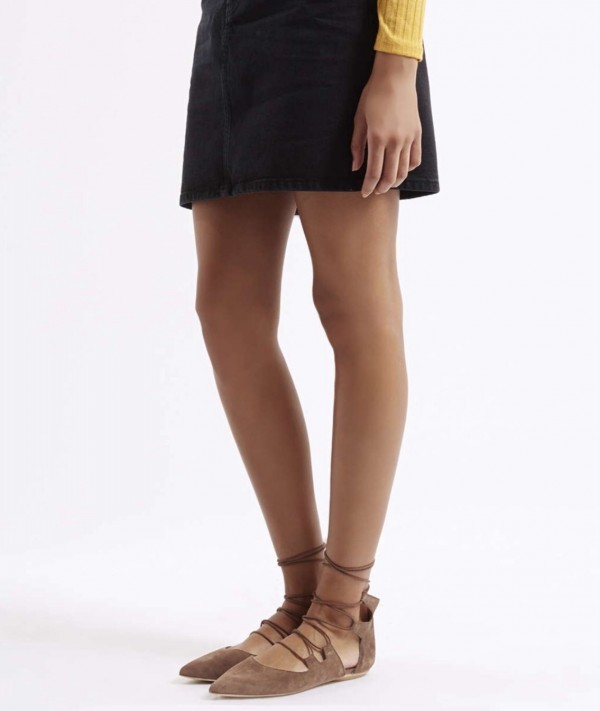 KINGDOM2 Ghillie SHOES – TOPSHOP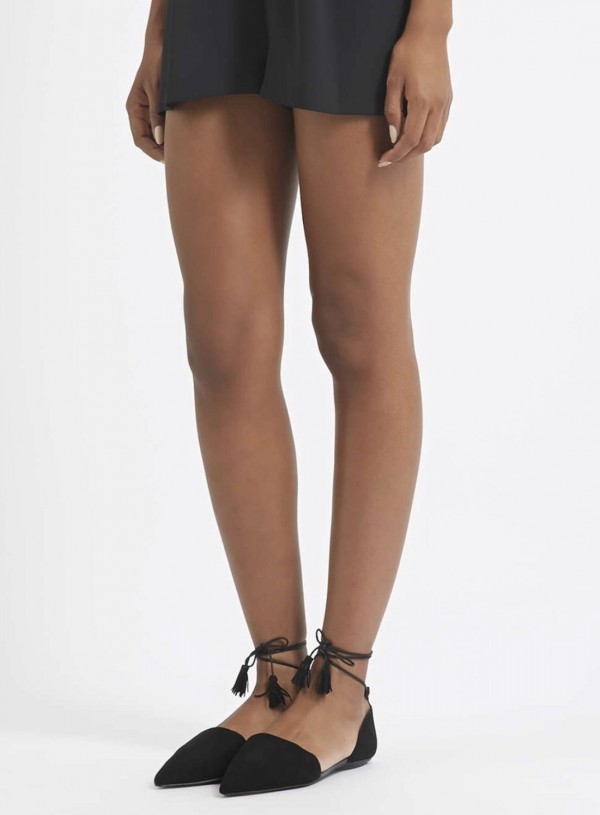 KAISER  ankle tie – TOPSHOP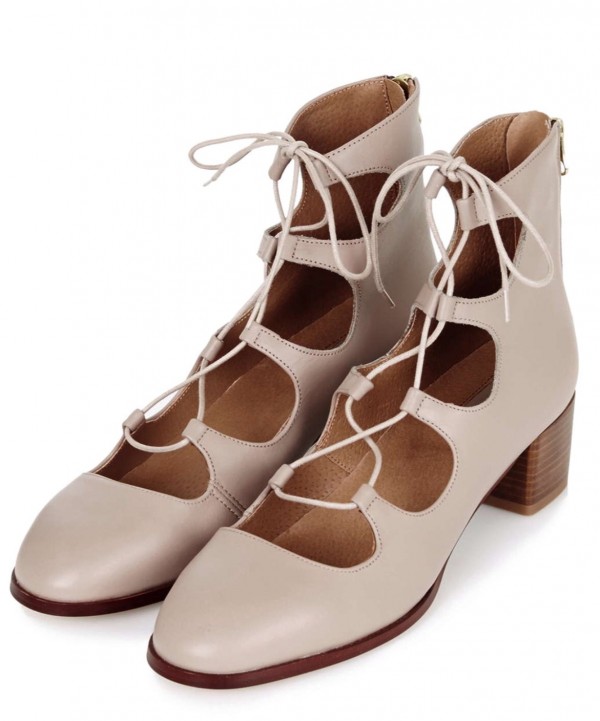 KIRK – Ghillie block shoe – TOPSHOP
As you can see, TOPSHOP has it covered!!!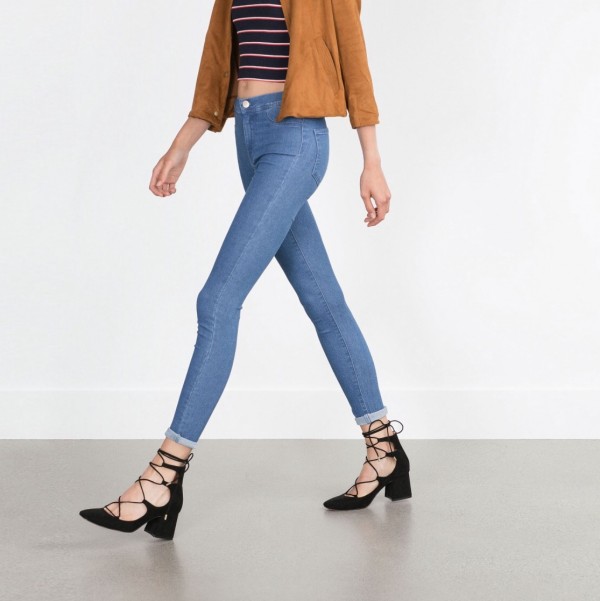 SHOES – TRF – ZARA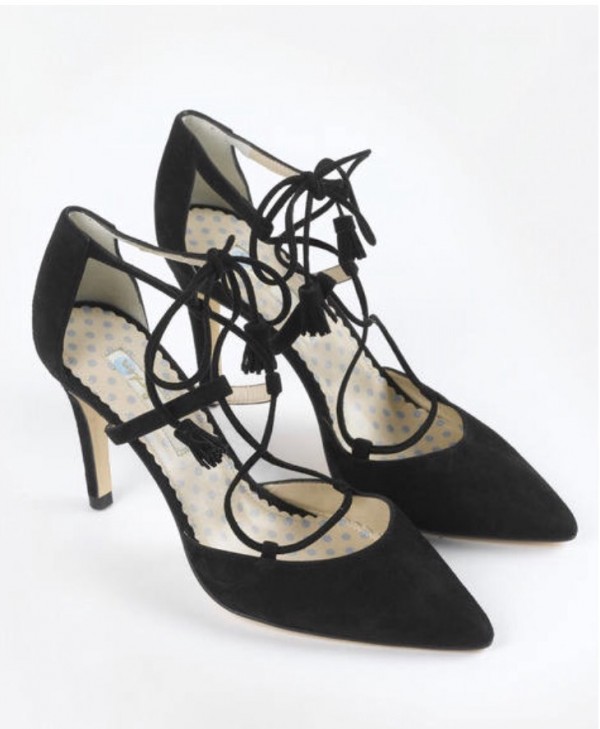 I do like these! HEELS – BODEN and come in red suede too.
20% off at the moment
FRINGE BENEFITS! (an over used title but hey)
Another 70s detail that is still with us but being winter it's less festival. I'd pick one stand out piece in an unexpected colour to keep things away from boho. I love this ZARA version as it won't break the bank and is in this rich claret shade ( wine colours are huge) to wear with other simple separates. Again a quick way to update your existing wardrobe. Imagine it finishing off your outfit for a night out with the girls instead of that trusty black clutch you always use?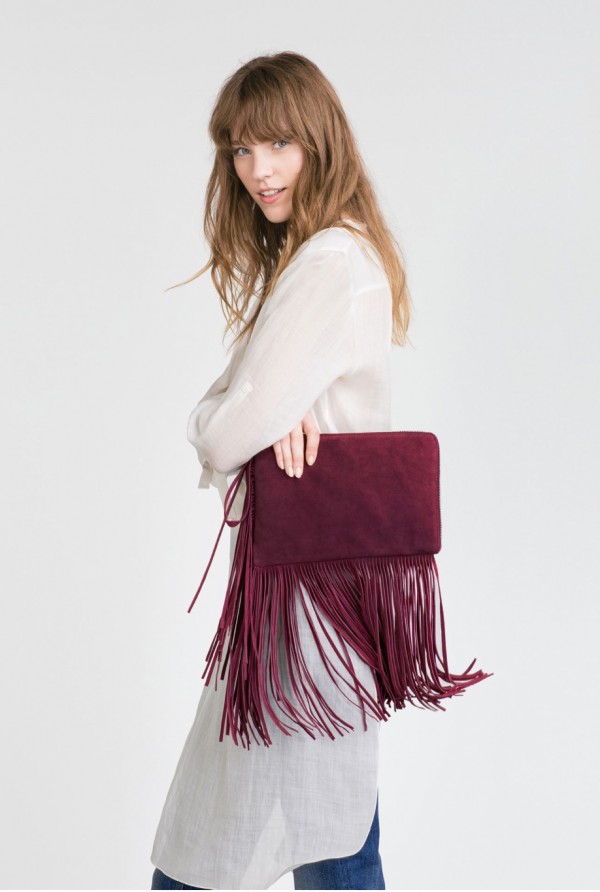 FRINGED CLUTCH – ZARA
STYLE STAPLES- THE DENIM JACKET!
Every season has one. Tweeked slightly so we keep buying. Either oversized like Kit De Luca in Pretty Woman or tiny and cropped to wear over maxi dresses. This autumn it is almost not a denim jacket at all. Re-styled with raw edges or belted kimono style.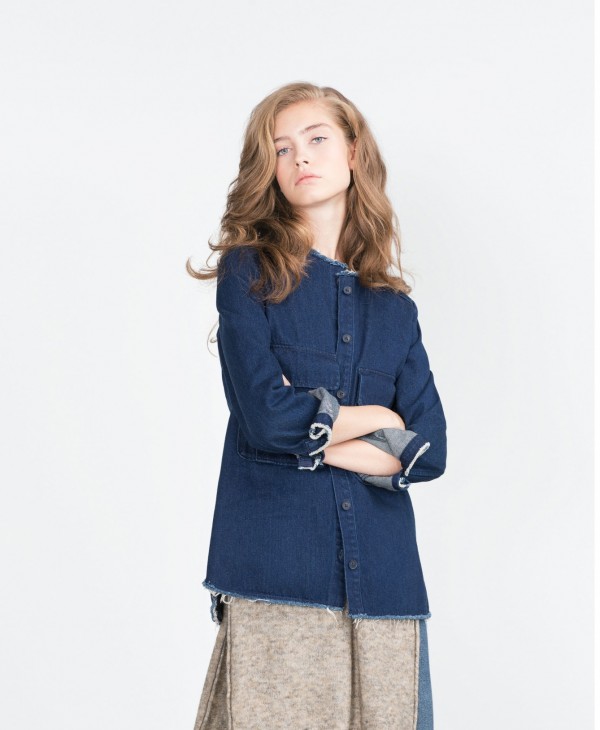 DENIM OVER SHIRT JACKET – TRF ZARA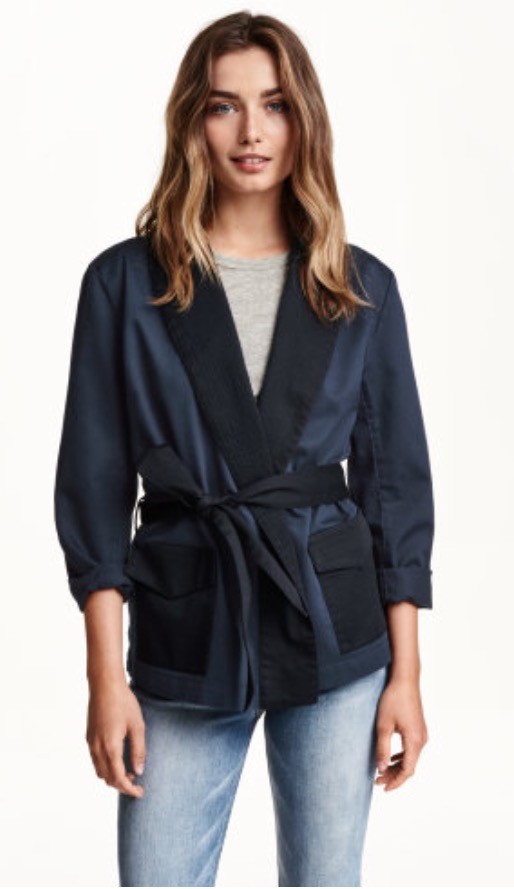 BELTED JACKET – H&M
KNOT OUT!
A micro trend that's more styling than anything. The waist line has come into the spot light again. Great news for us curvier ladies. Cinch yours in with a belt. Don't just fasten it but knot it through and over. ( don't panic I'll hold your hand on this one with a few arty shots when the kids are back at school.)
SADDLE BAGS!
I'm fighting everything going south all the time… no.. no.. not that sort! I mean the bag of the season. It's called lots of different things, cross body; saddle bag; messenger bag; satchel……. It's a long strapped bag with 70s details. A large buckle; a large brass ring closure or a tassel or two. But, don't wear it across the body. Let it swing free, long and loose by your side.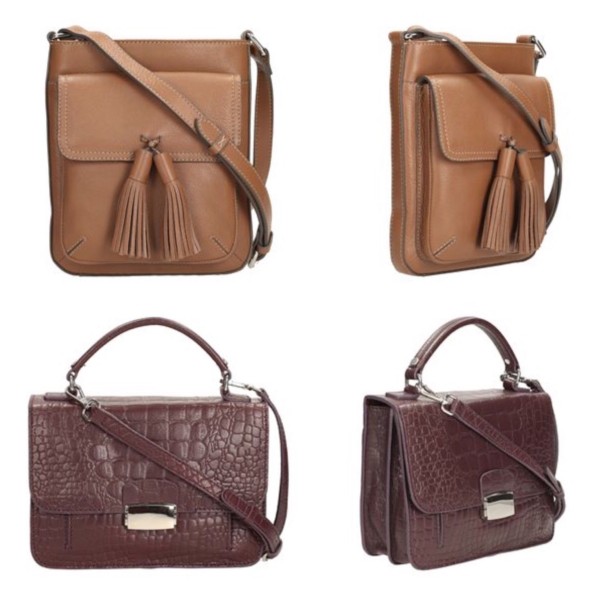 LEATHER BAGS – CLARKS ( tan and burgundy)
like this one too! ( faux leather)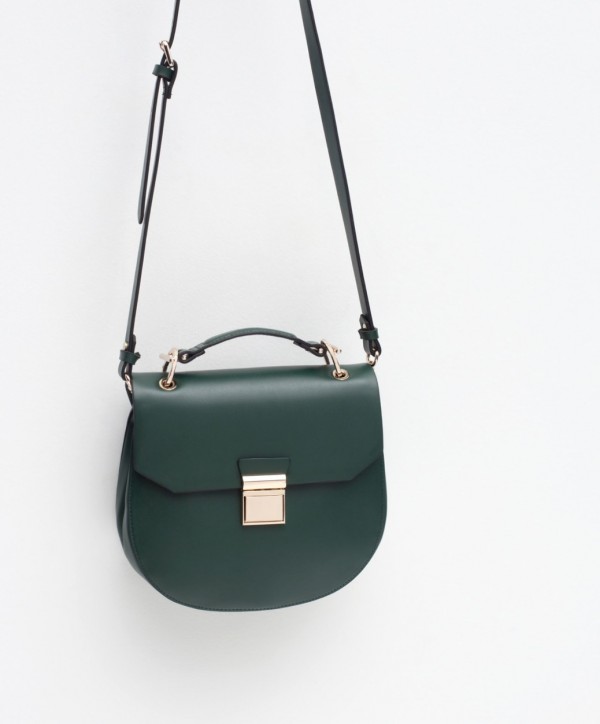 SADDLE BAG – ZARA
CAPES AND PONCHOS!
Still here – Yawn slightly! Predictable but here to stay for a while at least. From structured tailored styles which give an almost suit like quality to the look ( a teeny bit 60s when worn with a pair of Mary Janes , yes they are back with a vengeance) to the blanket shawl variety that we are all familiar with. Check out the Prada show for A/W 2015 to see Mary Jane shoes in all their glory.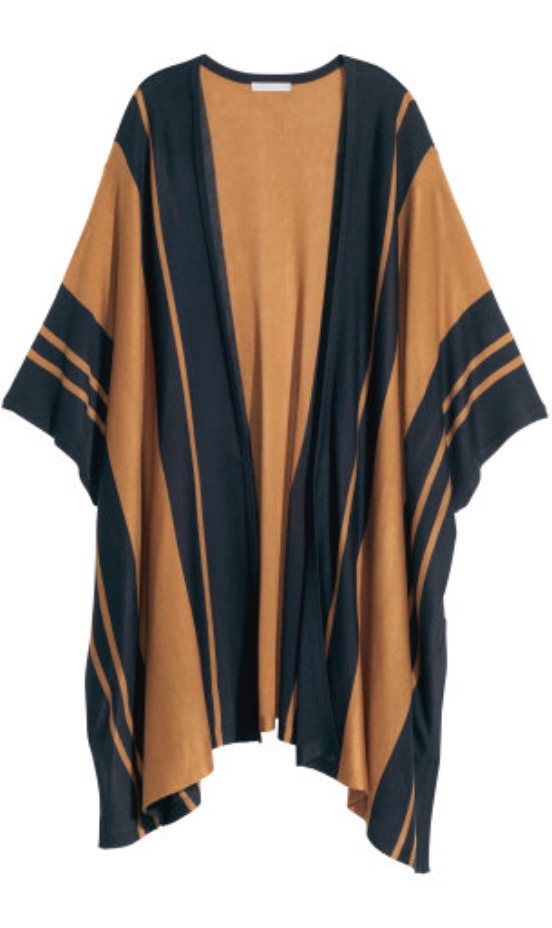 PONCHO – H&M £14.99
YOU ARE RIBBING ME?!
Ribbed knit wear is here. Not the most flattering but it's big news. Layering knitwear has been around for a while now so it's the natural progression into the 70s version where a suit-like look is required. Tall girls might like to shimmy past in their head to toe knitted ensemble? If you are really curvy then find a style with ribbed details like ribbed knit slim sleeves and a plain knit torso that can be layered under other pieces in your wardrobe. Try a V neck style tunic if you are larger busted?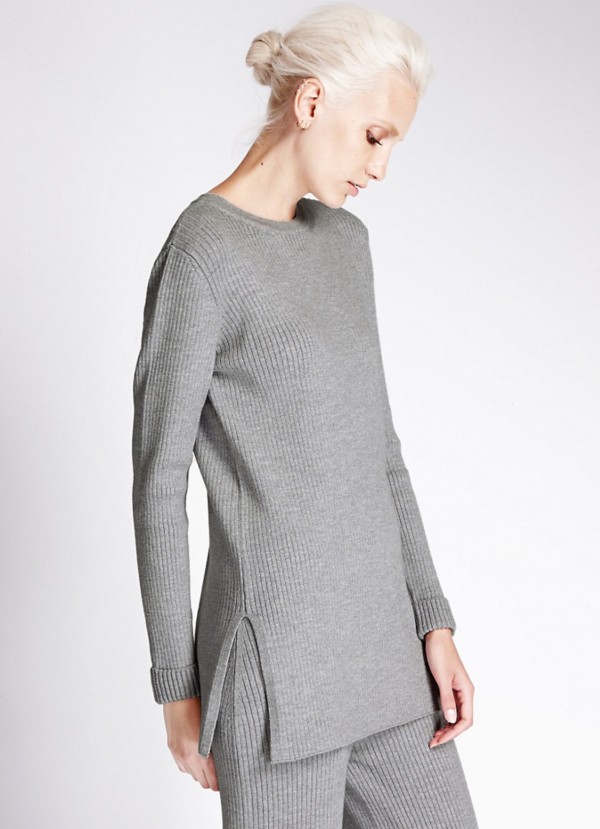 JUMPER – AUTOGRAPH at M&S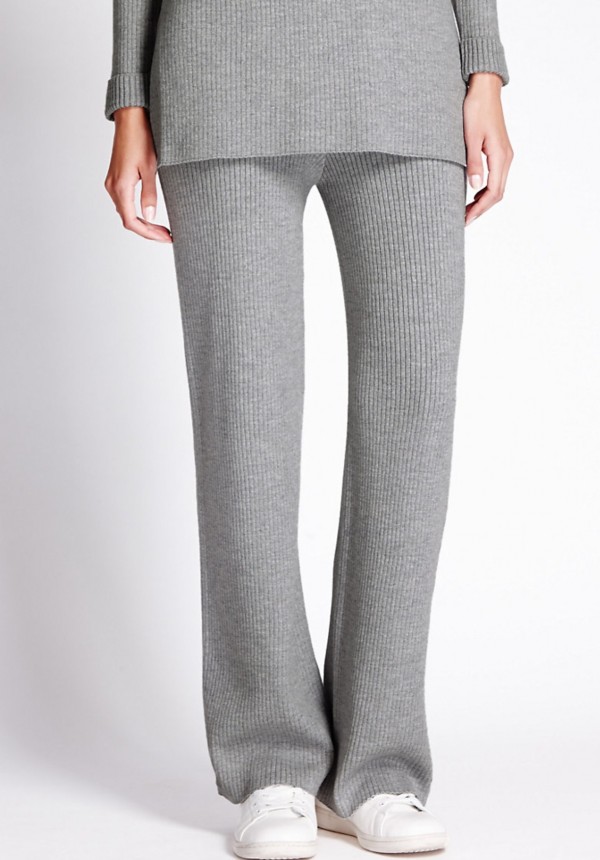 TROUSERS – AUTOGRAPH at M&S
ALL THINGS SUEDE!
Add a bit and you're there. If you don't want to don a tan suede button fronted mini ( and no one's going to blame you for this!) then M&S has done some great pieces from midi skirts to trench coats.  NOT cheap, granted but…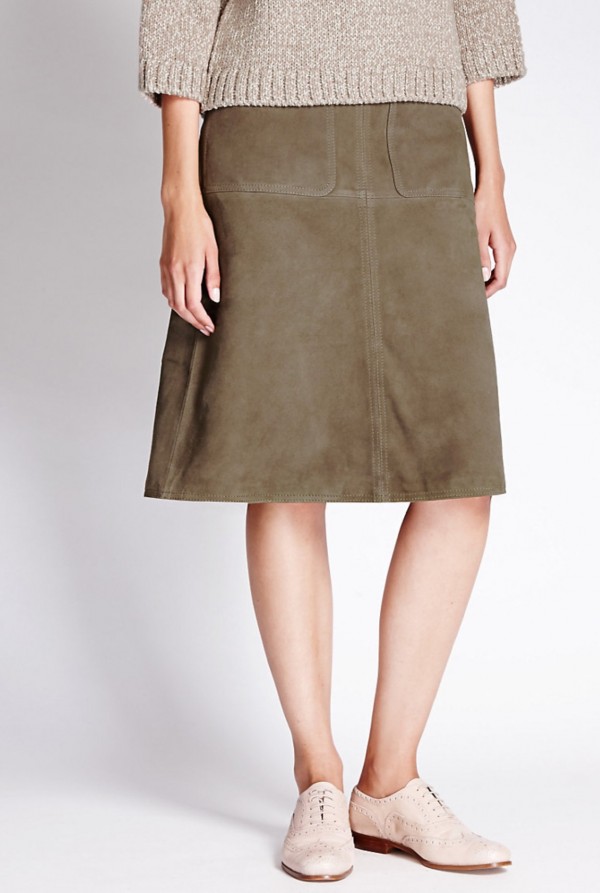 SUEDE MIDI SKIRT – AUTOGRAPH at M&S
THE MAXI COAT!
We're not really at full on coat season quite yet but " Dear British high street, please could you make a full length; double breasted; navy maxi coat for me please? A bit like the Chloe one?!" Thank-you!
IF YOU WANT TO GET AHEAD, GET A HAT!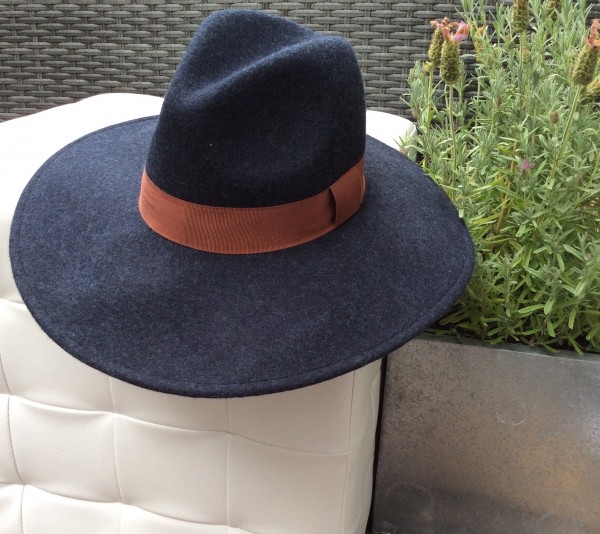 PREMIUM QUALITY PURE WOOL HAT – H&M £24.99
BACK TO BASICS!
Not very exciting but we all need them. The humble Breton has had a revival beyond it's nautical roots. Wear it with pretty much everything and it looks right. I wrote it off as being a bit safe but you know what? Safe is O.K. I love this BODEN one simply for it's beautiful colour and that it is in a new longer length. They always do some great colour combos at BODEN to give this little classic some edge. Credit where credit's due though I wish they would move on from ivory in the stripe and give us cool girls some bright white! ( BODEN, if you are listening?)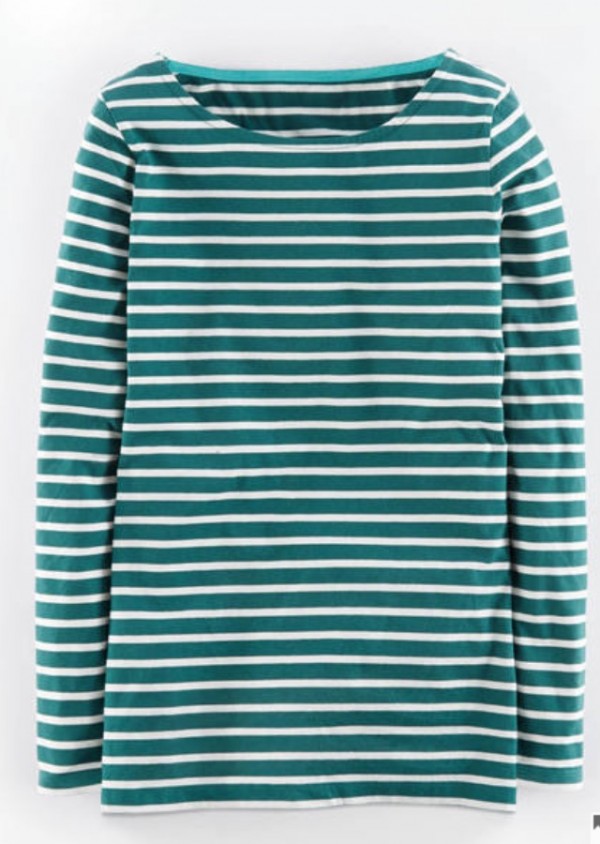 LONGER LENGTH BRETON – BODEN
THE WISH LIST!
The last thing to add to my blog  is my new season wish list which often contains really random choices that are particular to my wardrobe needs. Again I've not had the chance to try most of them but they give a sense of what's next for styling the coming season. They are the pieces that have court my eye whilst trawling the internet during the summer holidays. I loved this M&S open maxi coat when I saw it in it's preview a few weeks ago. I hesitated and in the blink of an eye it was sold out as soon as it hit their web site. I firstly mention this to remind you that if you like something then try it ASAP! The good stuff is selling FAST. The high street makes smaller quantities these days and a lot of limited collections or on line exclusives. This creates a buzz around certain products. Secondly I'm hoping if I bang on about this coat enough through every social media platform possible, M&S might make some more! Here's hoping?! I do try very hard to only post products that have good reviews if I haven't seem them in the flesh for myself.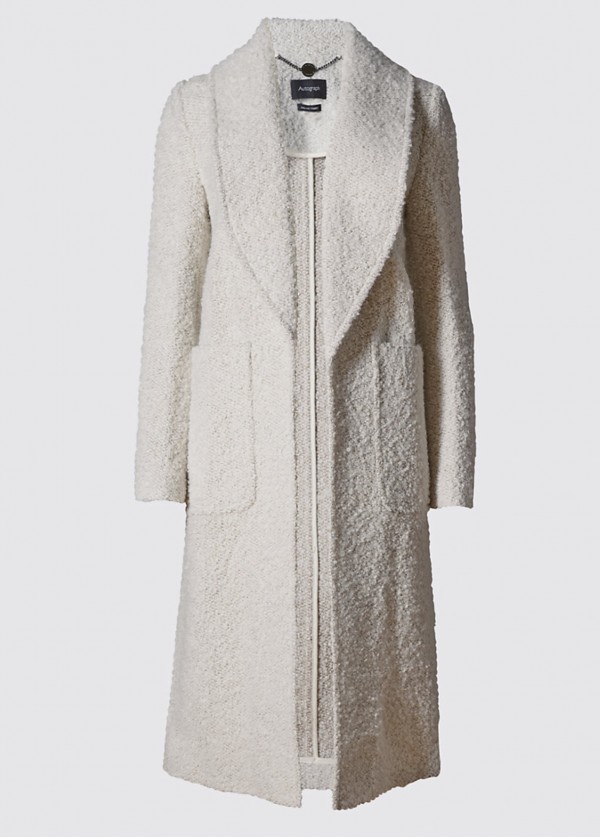 AUTOGRAPH at M&S – BOUCLE COAT
Below is a coat that is a bit more of an investment piece but then good coats often are. A classic little number that I'm sure is fantastic quality being from BODEN. The stripe version will be a bloggers favourite. I actually prefer the olive colour way. A beautiful coat – nuff said. ( comes in petite fit too ).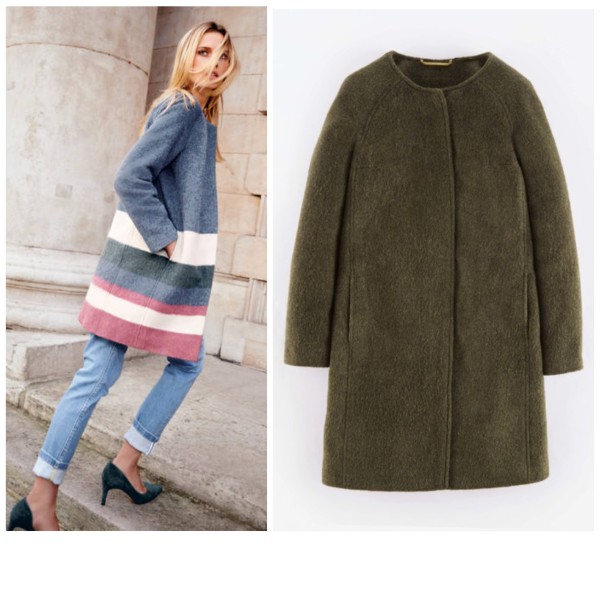 COAT – BODEN ( links in text above)
I've mentioned that all things suede are big news and I've mentioned the ankle boot. This autumn is all about extremes. Will you choose a neat little saddle bag or a HUGE tote bag? It's the same with boots. It's the long and the short of it! So, I'm lusting after a high , tan suede pair. A bit 60s so fit the ankle and a bit 70s at the same time? These ZARA boots sort of get there? I'm tempted as they are leather but don't seem too pricey. Are they too good to be true? I'll try them when I get the chance, hopefully before they sell out.
REAL SUEDE BOOTS – ZARA
I did warn you it was going to be random! sandals??? Now??? well, yes! With the 20% off at ASOS discount code with this months ELLE magazine ( valid until 3rd Sept on full price styles)  burning a hole in my pocket I decided to try some sandals. I had been looking all summer for a new sandal and with all those lacy numbers around I just couldn't find a pair. I'm not great with really flat shoes (unless it's a sneeker) and in the heat ( I know, what heat? ) of the summer who wants high heels right?  This 70s inspired rust coloured snake pair from ALDO at ASOS had my name written all over them. We will see how we get on?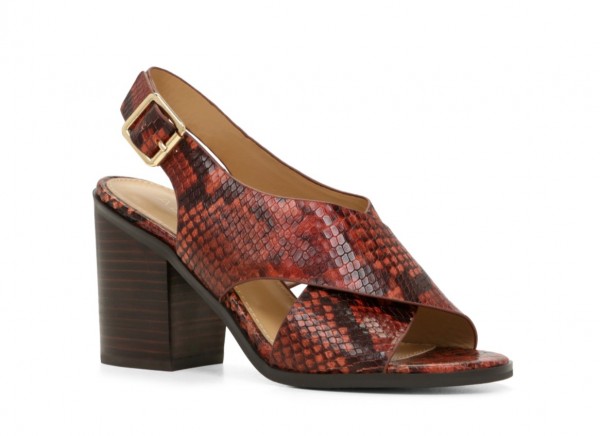 MARITA SANDAL – ALDO (ASOS)
SUMMARY!
In short, I'm quite excited about this season ahead. The winds have turned in my favour. There is room for some seriously glamorous takes on the trends. WHOO HOOO! Here I come A/W 2015, hold onto your hats ladies!!!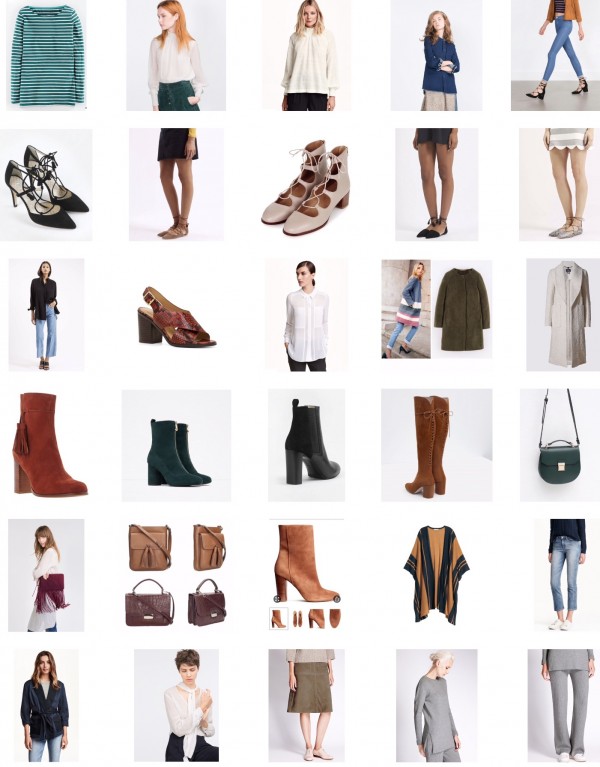 A/W 2015
Thanks for reading!