DEEP BREATHE AND POST!
This blogging malarkey has been one of the scariest journeys of my life so far. "Putting yourself out there" has tested my confidence and forced me to throw my insecurities aside. It has been the steepest learning curve at a time in my life when studying again was way off my radar. Social media is a young persons' playground and few want to see a 44 year old woman pouting at the camera lens, however, it is the way everyone these days communicates so try I must to fight my corner. I use my blog to post about what I am wearing; fashion trends; shopping; fashion events and news. The down side of this time of year is that I might be wearing a little less than normal!!! Not my favourite place to be I have to say but such is! If nothing else my blog is real!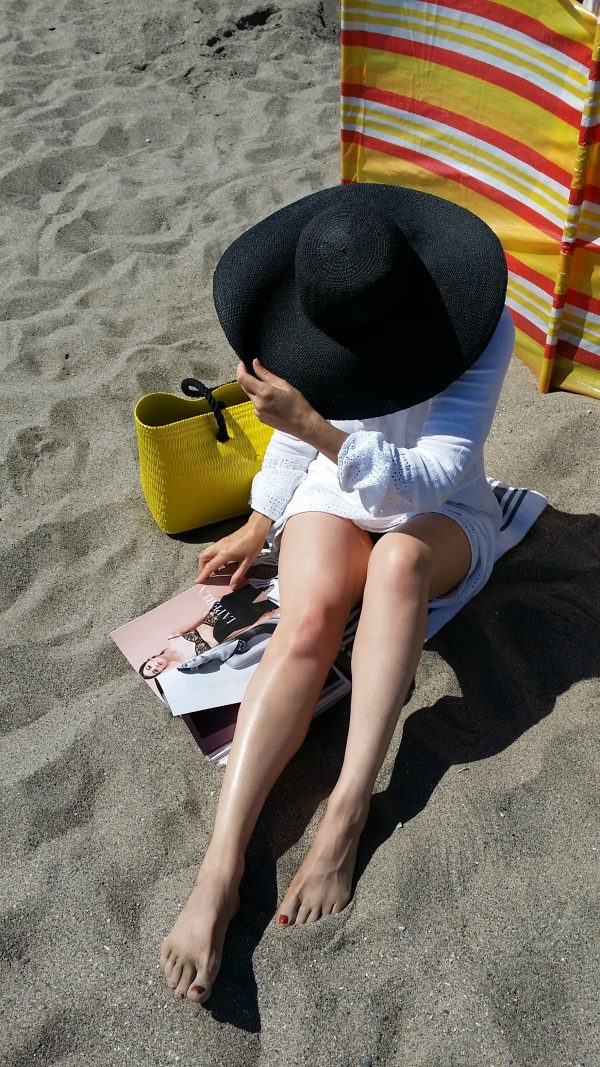 THE BATTLE OF THE BIKINIS!
I know! Scary stuff! It's up there with buying jeans! Actually I think it's worse! Finding a good bikini is like finding The Holy Grail! My blog often has a bit of a story running through it and this one is no different. I'd had the same bikini for years, I mean YEARS! I felt like treating myself to a new one. I'm not sure "treat" is the right word as there is a reason I've held off for so long. I hate buying swim wear. I hate standing there in the changing room under those lights! Also when I was younger, and "support" was not so necessary, I would buy a "triangle"bikini. There was good reason for this. I have a full bust and a small back and when I was young (no jokes please!) all I could buy was a larger size top than I needed and tie the tie really tightly around the ribs. This worked pre kids before everything found a life of it's own! Fortunately design and innovation has caught up with customer demand and brands have realised the need for better sizing in lingerie and swim wear. Now it is possible to purchase by your cup size. Brands have also realised that just because you have a full bust doesn't mean you have a larger rib. Buying a new cozzy should, in theory, be easier?
AN OLD FRIEND!
My old bikini was an investment in it's day but boy has it been worth it. It looks as new today as the day I bought it. It's from Australian brand, Seafolly. When I bought it I was concerned about the fit. It is sized just simply by size, i.e. Size 8,10,12,14 etc. I though that if I bought a size to fit my back that there would be no bust in it. A problem that I usually come across with sized swim wear. I was wrong and I love the fit. This style is called Goddess Bikini and comes in different colours every year so it's still in style. It's made for a woman's figure and never feels skimpy or revealing (as bikinis go!), just super comfortable. Since the purchase of mine I have noticed that Seafolly had expanded their range which now includes some "fuller" cup styles. So things are improving all the time as high street brands realise that we are not all the same and as a whole we are becoming more and more diverse. Mine also goes against the rules. Why? Because my best cut is NOT a halterneck but I like the way this bikini is designed. The ties of the halter can be wrapped around to create a bandeaux top for strap free sun bathing.  Throw the rule book out and wear what makes you feel comfortable by the poolside! If I am going to post a pic of me in a bikini then I've got to feel comfortable in it at the very least. I HAVE A BODY; I HAVE A BIKINI, THEREFORE, I HAVE A BIKINI BODY!
(Seafolly is available at Selfridges, House of Fraser, John Lewis and various on line boutiques including Coco bay)
FOR 15% OFF ALL ITEMS AT COCOBAY SWIMWEAR USE DISCOUNT CODE VALARIE15
WHAT'S NEW?
So, the new purchase? Off I went to BRAVISSIMO. The home of all things "boob". It would be here that I would find a costume to fit. I'll cut a long story short and say simply that I bought the Deco Bikini by Freya in my usual bra size. I was happy with the fit and bought the matching brief with tie sides (actually more of a fat knot!). This would be my posh bikini that I would keep for the pool side and let my old Seafolly number take the hit of the sand and sun cream on the beach! Sorted! If you need to find a bikini in your cup size then Bravissimo has a good range from lots of different brands. Some styles have gone into sale and actual though you might think this post had come late to the summer pool party, think again. If you're not in a panic to buy for a holiday at the weekend then you can take your time to find a great fit and pick up a bargain at the same time.
LET THE BATTLE COMMENCE!
A camping holiday in the UK in all weathers should put them both through their paces, and it did! There was sun (and lots of Ultrasun factor 50+ sun screen); there was wind; there were sand storms and there was rain by the pool, but both coped admirably under the pressure.
THE VERDICT?
I was happy in both styles but if I was pushed into a corner I'd have to say that Seafolly won. You get what you pay for I guess? If I buy a bikini again? I'd buy another Goddess!!! The Freya bikini was built like a moulded bra which meant I felt a bit exposed, like I was out in my undies? I found it hard to swim in too. The cups filled with water as I swam which pulled on the straps and made doing any real swimming impossible. If you just want to chill at the poolside then it's perfect and provides the support you would expect from well fitting lingerie. The Seafolly bikini felt much more secure and stayed in place whilst jumping around in shoulder high surf as I watched my eldest learn to body board!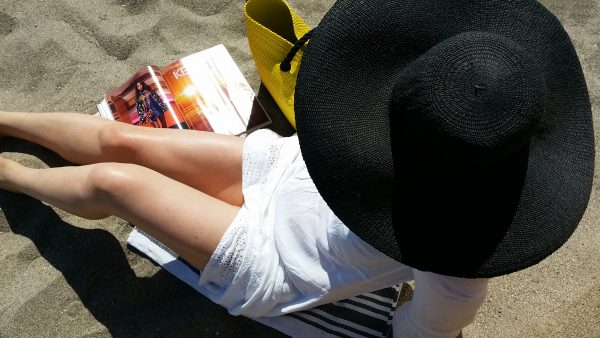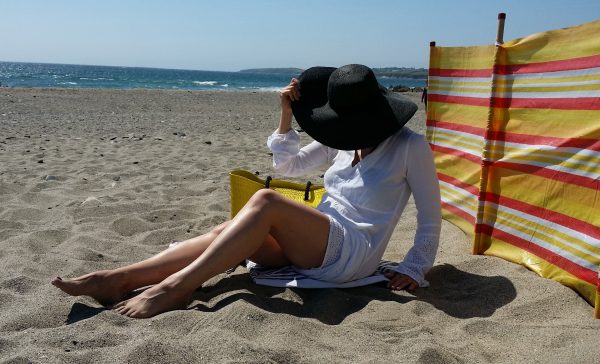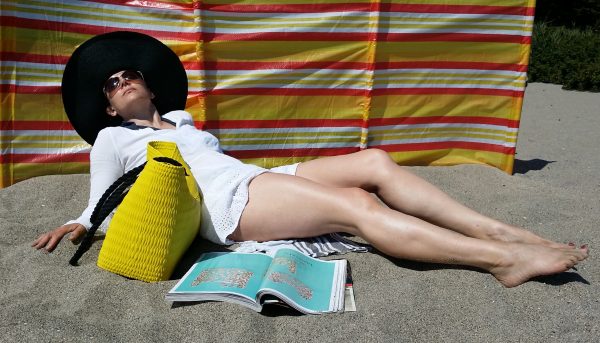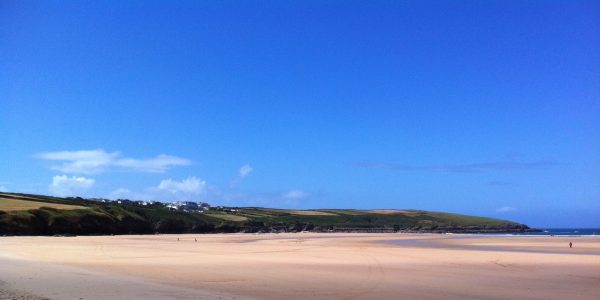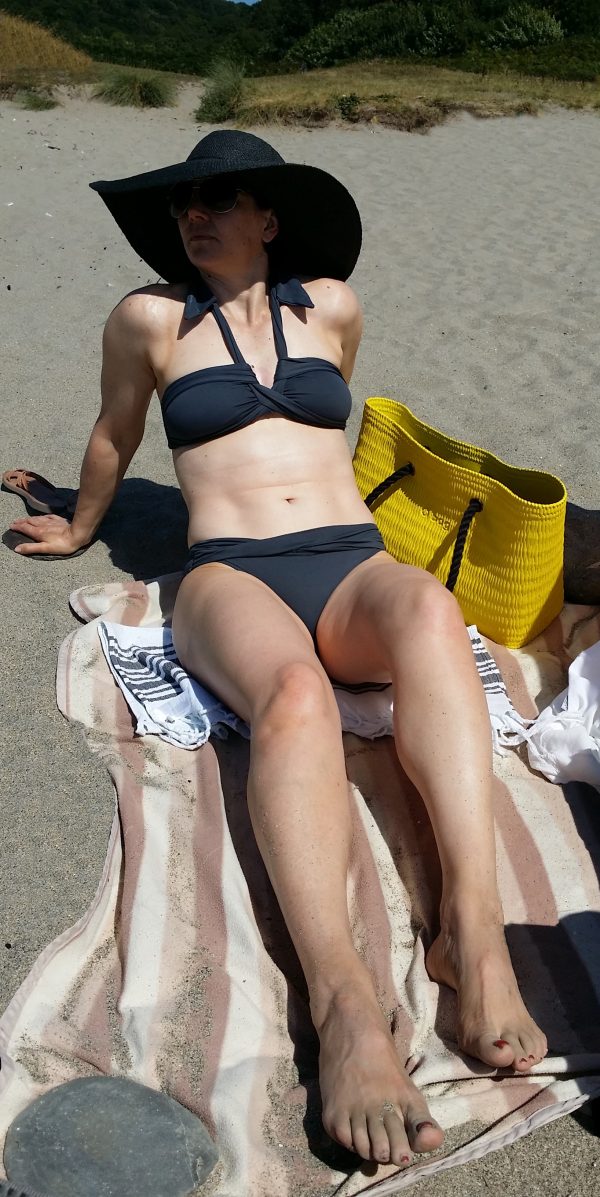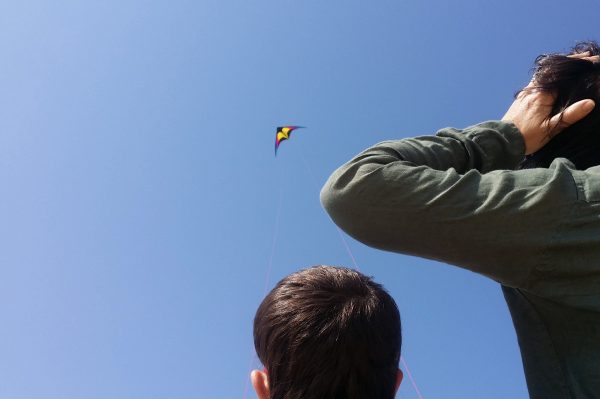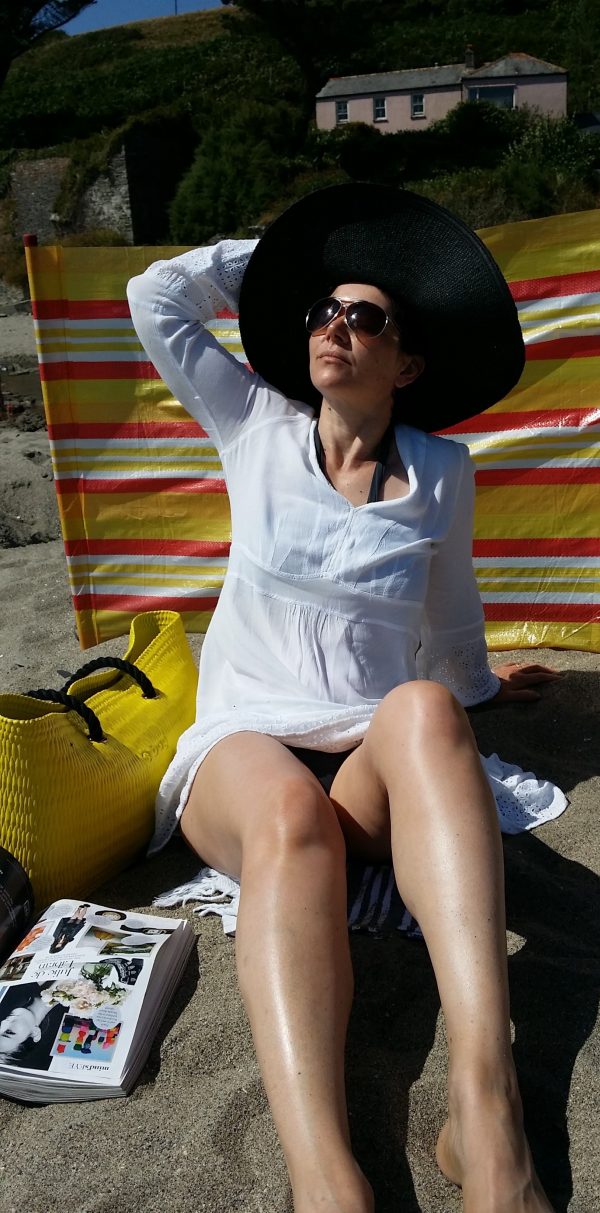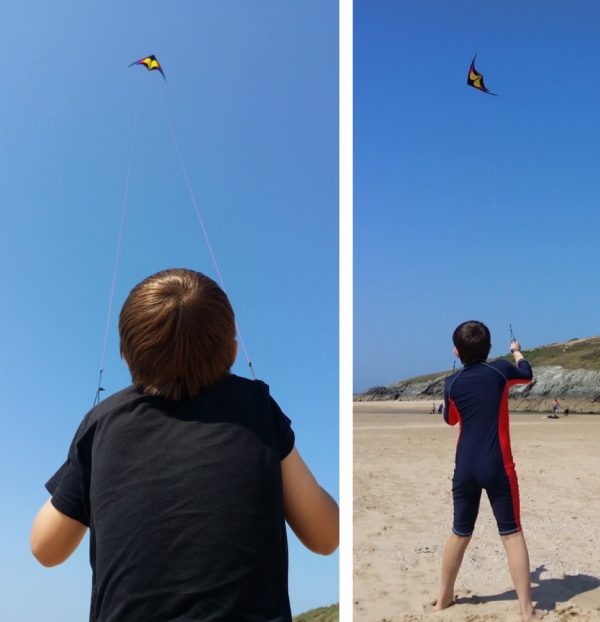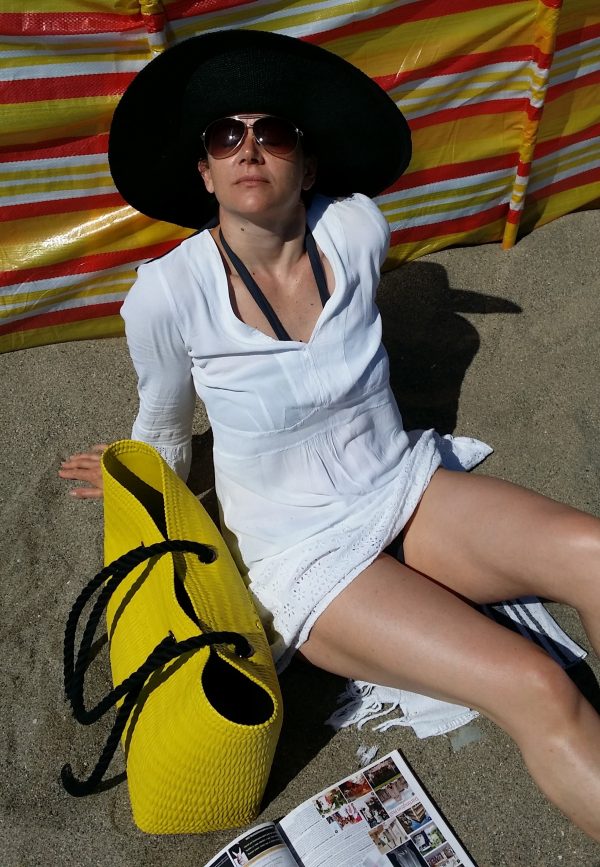 BIKINI – Seafolly Goddess
DRESS – Ghost (old)
BAG – Obag Beach
HAT – H&M
(kite pic – khaki linen shirt – Gap)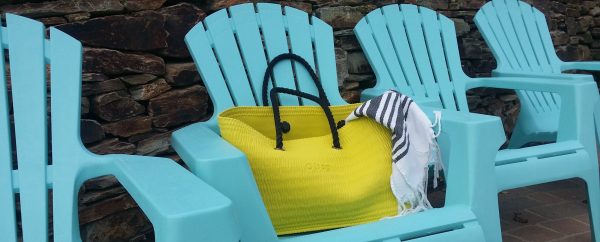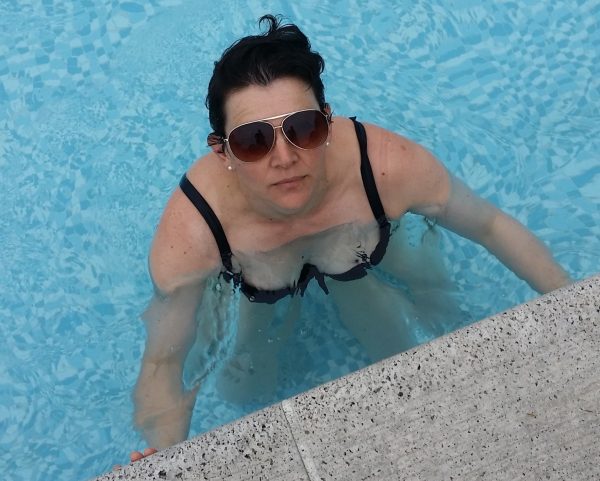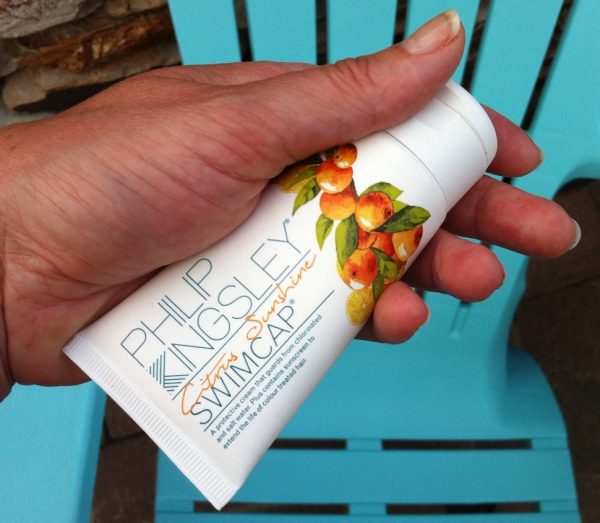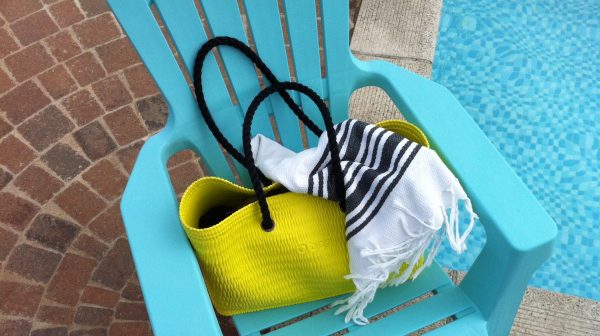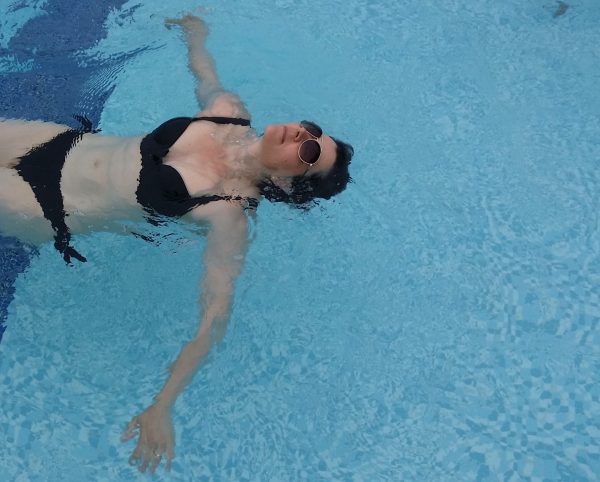 BIKINI – Freya
SUNGLASSES – No.7 Boots (old)
SWIM CAP – Philip Kingsley
BAG – Obag Beach (Obag store Touchwood)
TOWEL – H&M Home
SUN CREAM – Ultrasun 50+
Thank-you for reading my blog. I'm not completely sure what comes next? The weather isn't particularly helpful! I've been thinking what I was lacking this summer, especially on holiday and I have to admit to a bit of sneaky end of sale shopping!  I'm also dipping into Autumn and I might have ordered a coat?! I'll keep you posted!