SOLIHULL STYLE GOES TO ASPIRE STYLE!
With this blog I think the pictures will tell the story better than me. It was an evening full of beautiful dresses fit for every age; every taste and every shape. It was The Aspire Style Fashion Show in Solihull this week. I was lucky enough to be invited to attend. I tweeted lots; Instagramed a bit and Facebooked away! It was a chance to soak up the atmosphere of the show and do some early Christmas shopping with 15% off purchases on the evening and a free gift. There are some great gift ideas on line to view at your leisure from the comfort of your own sofa.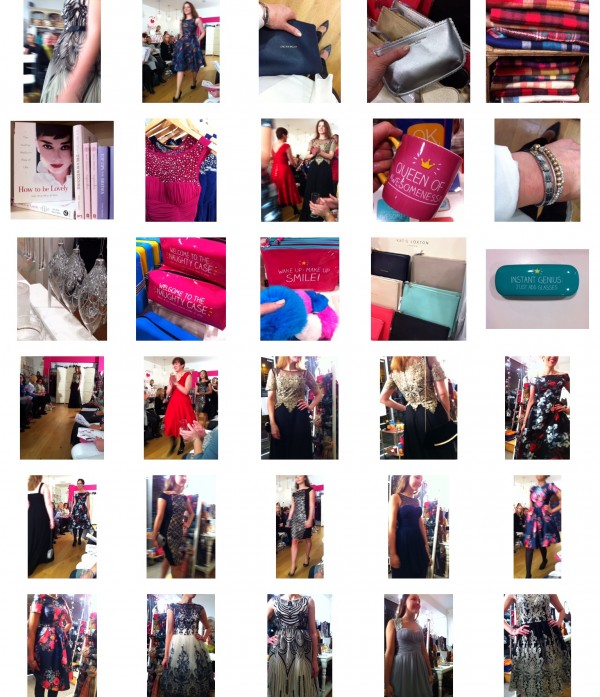 AND WE'RE OFF!!
With a glass of fizz in hand and eager to find out what was in my pretty pink parcel, I took my seat.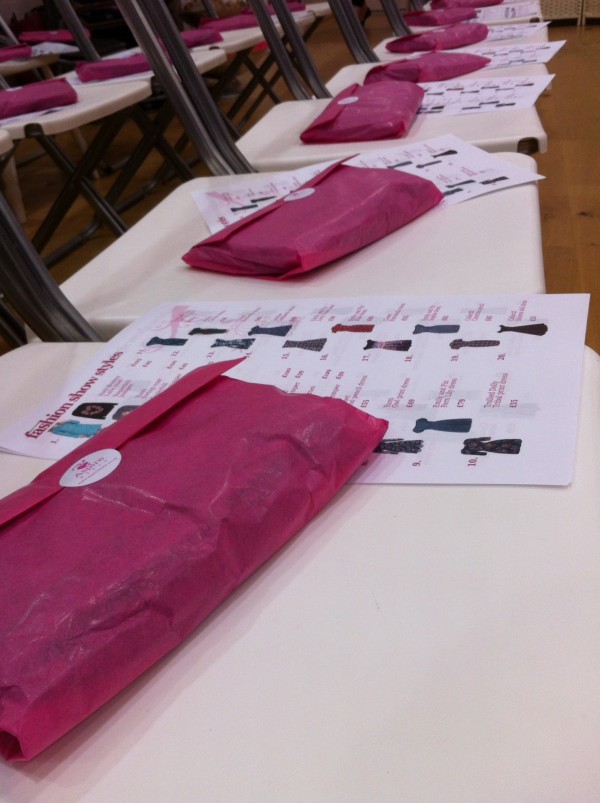 DRESS TO IMPRESS!
The dresses at Aspire Style need little introduction. Please excuse the "action" shots of moving targets!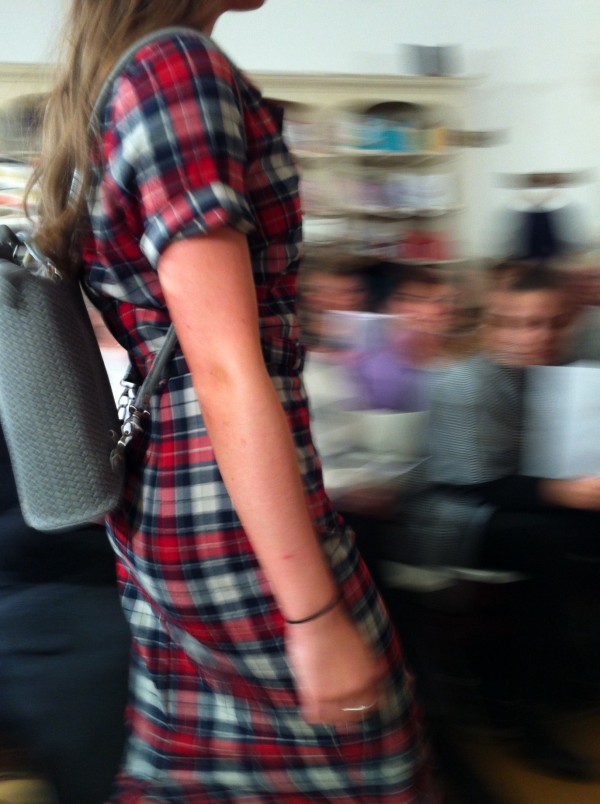 from weekend wear ……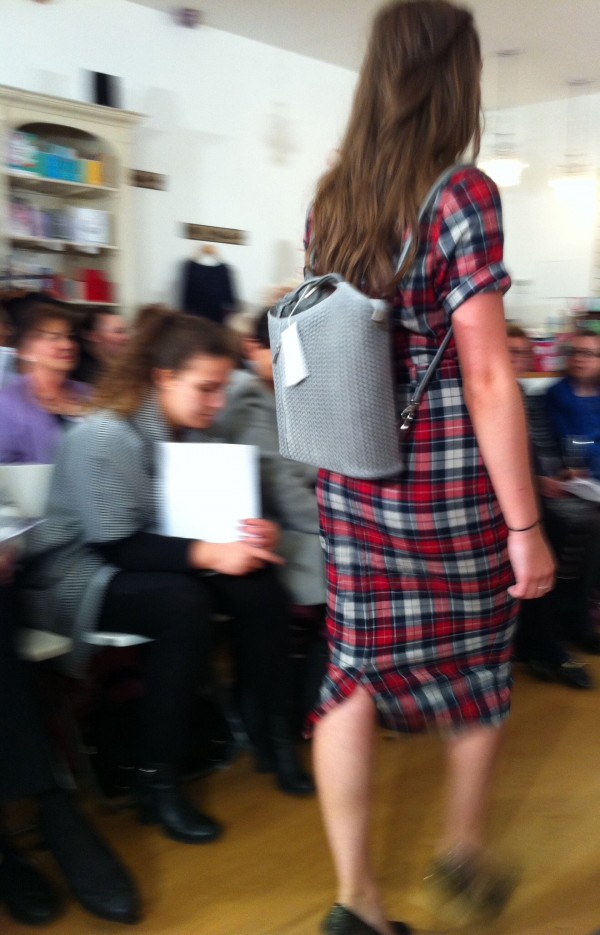 DRESS – £65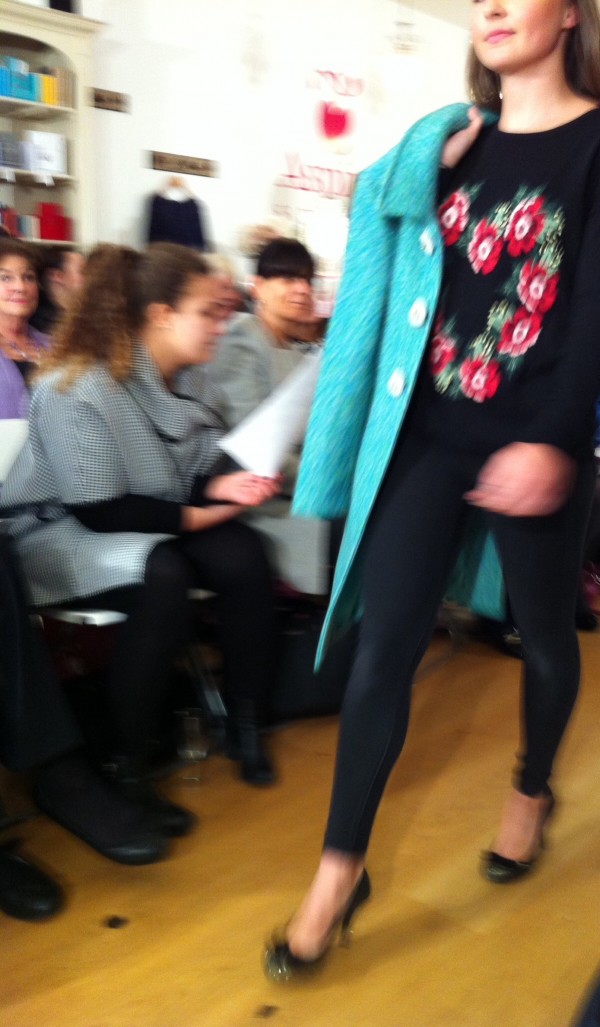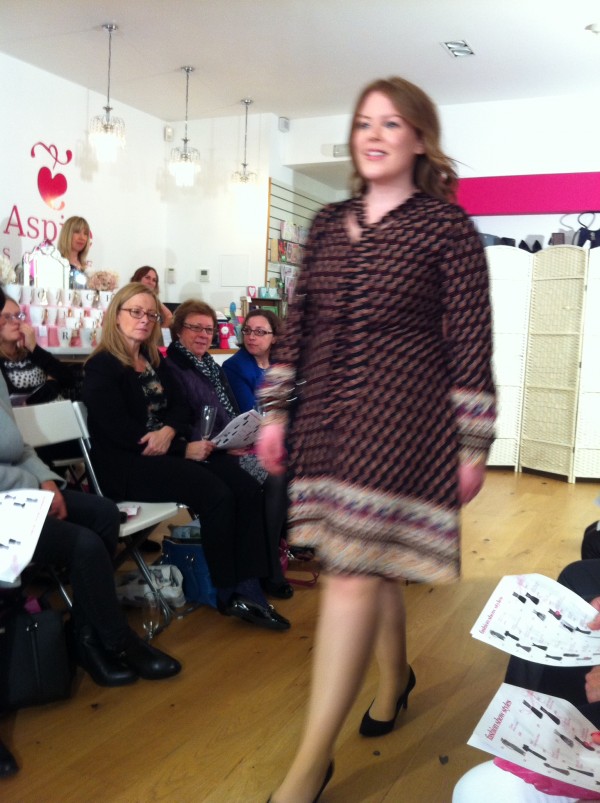 DRESS -£55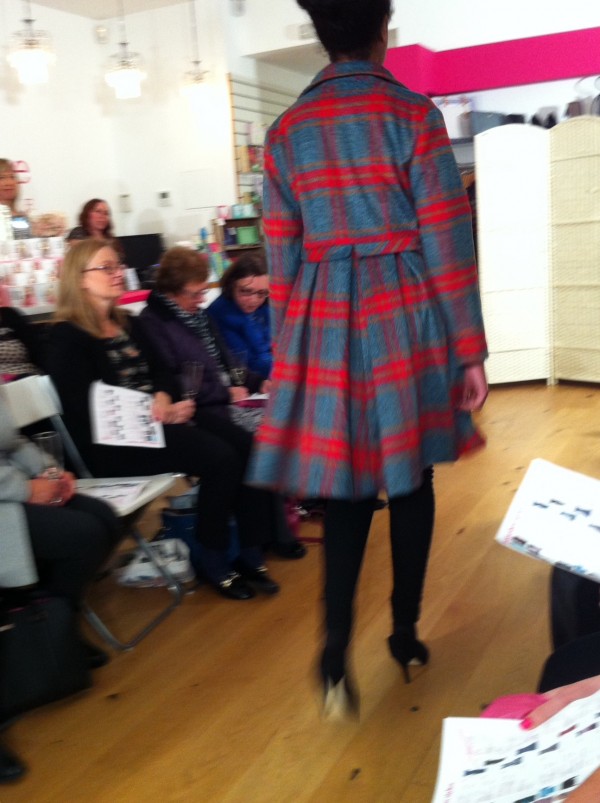 COAT  – £120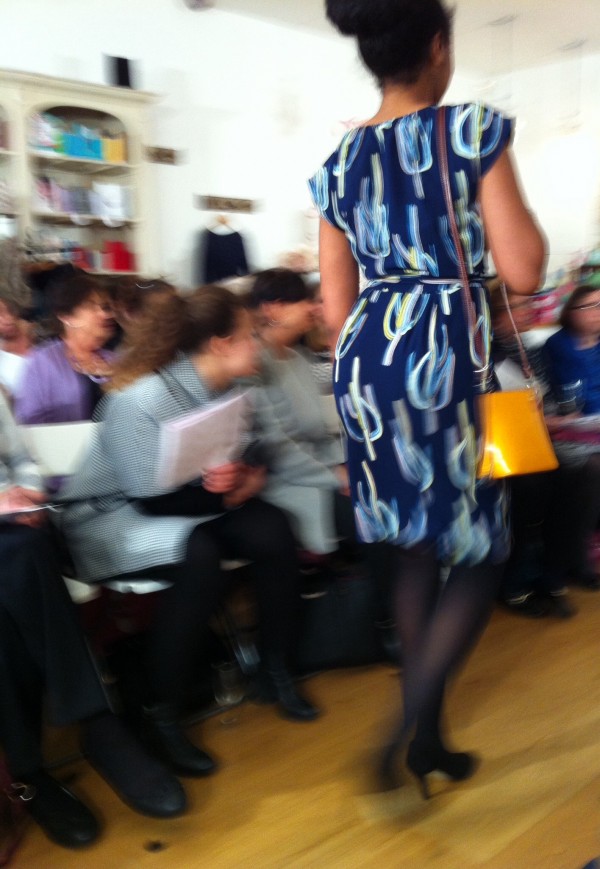 DRESS -£55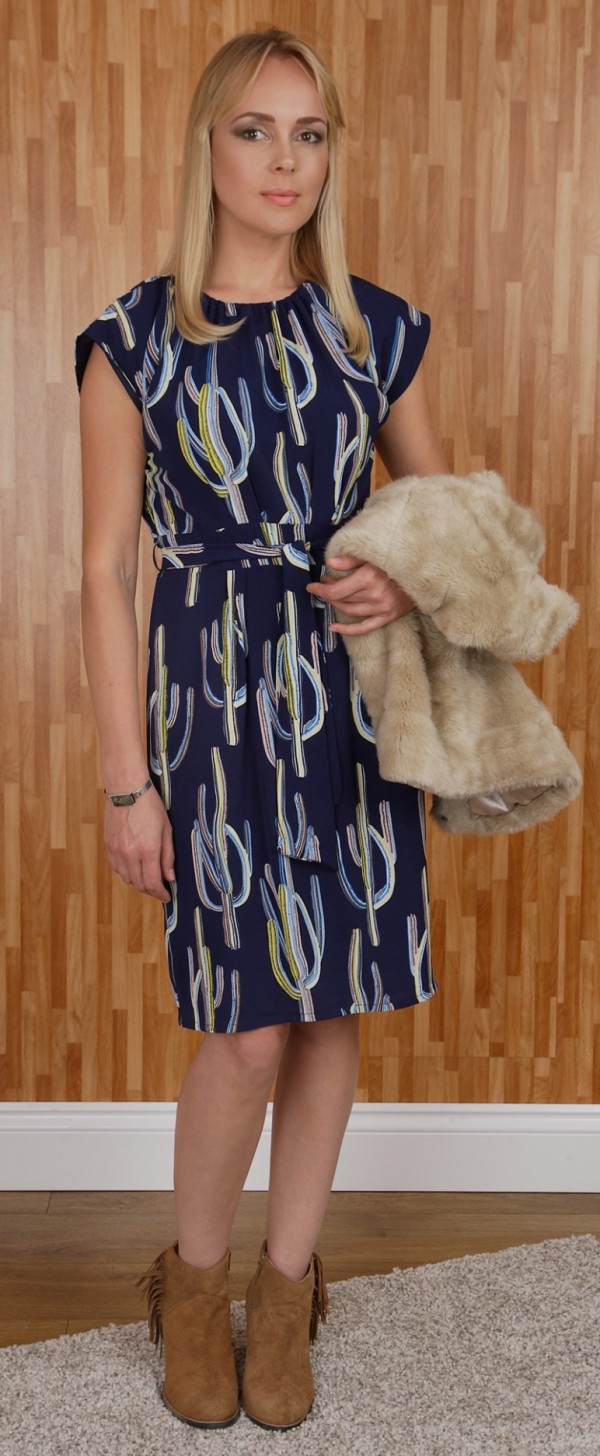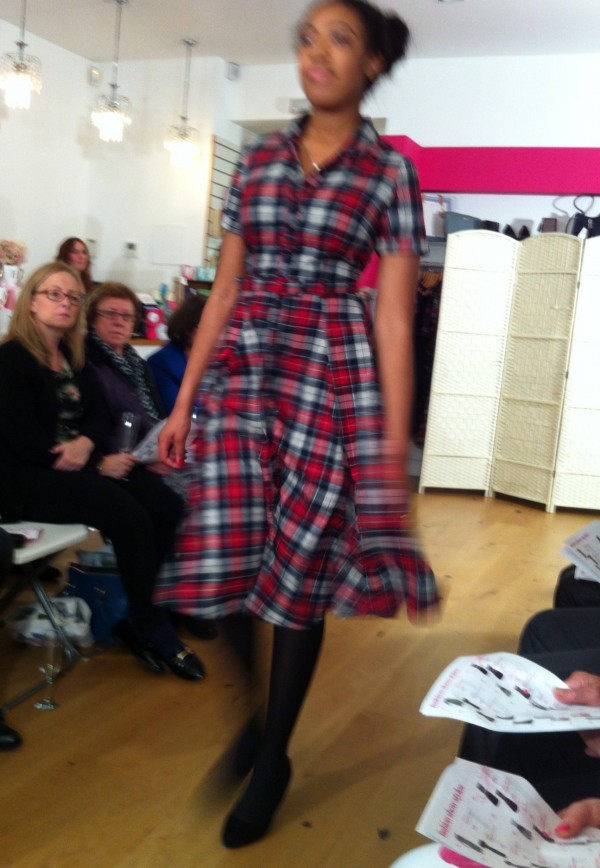 DRESS – £69
…to desk, to dinner…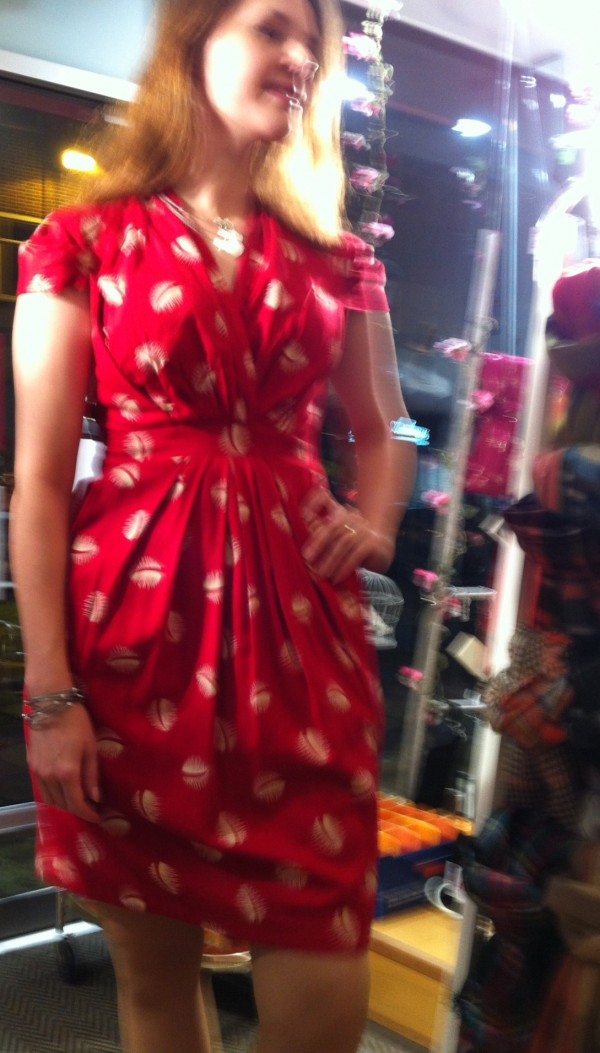 DRESS  – £65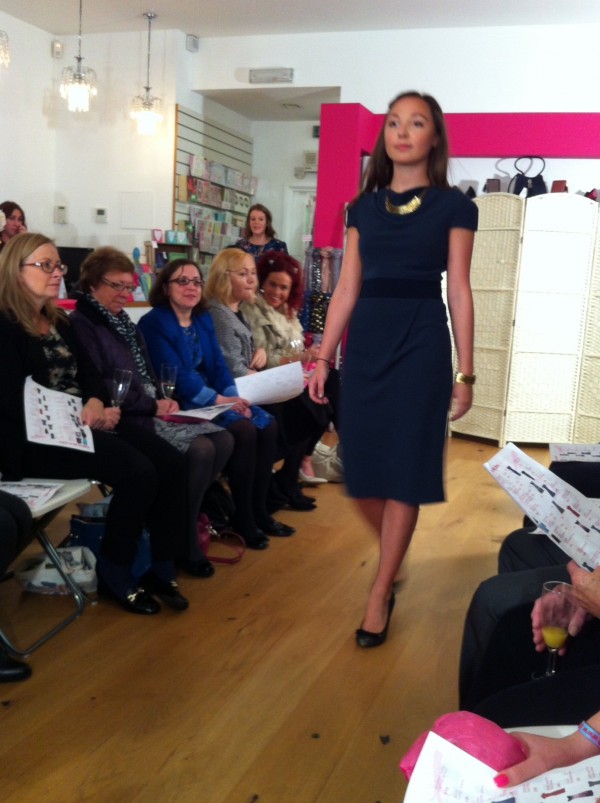 …..to full on PARTY!!!!!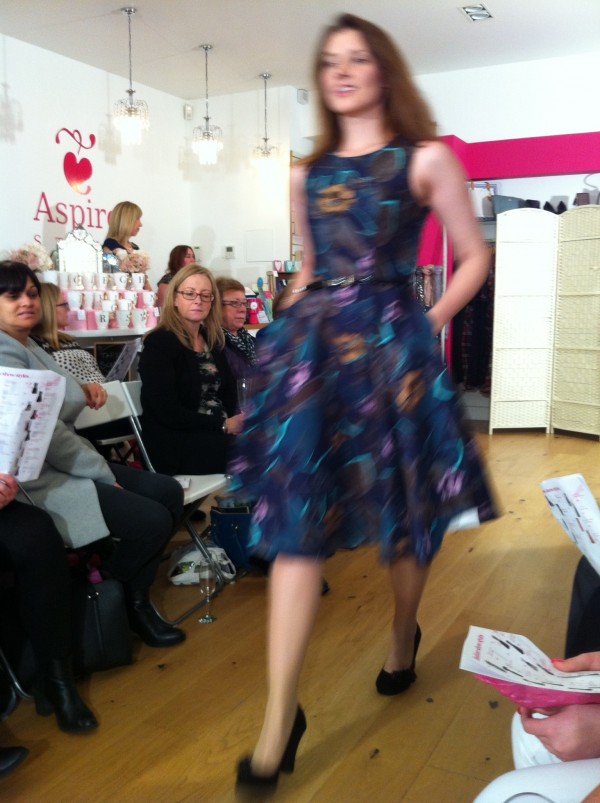 DRESS – £59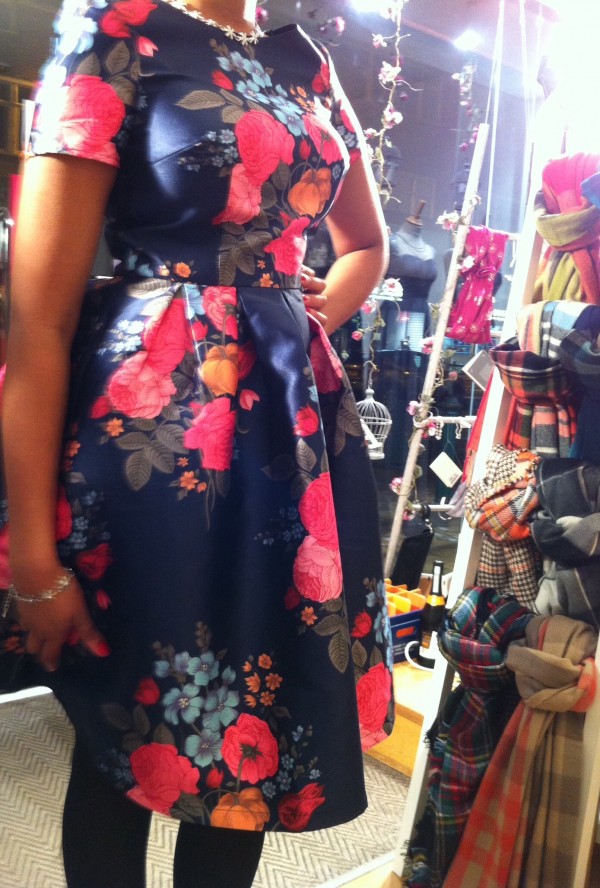 DRESS – £59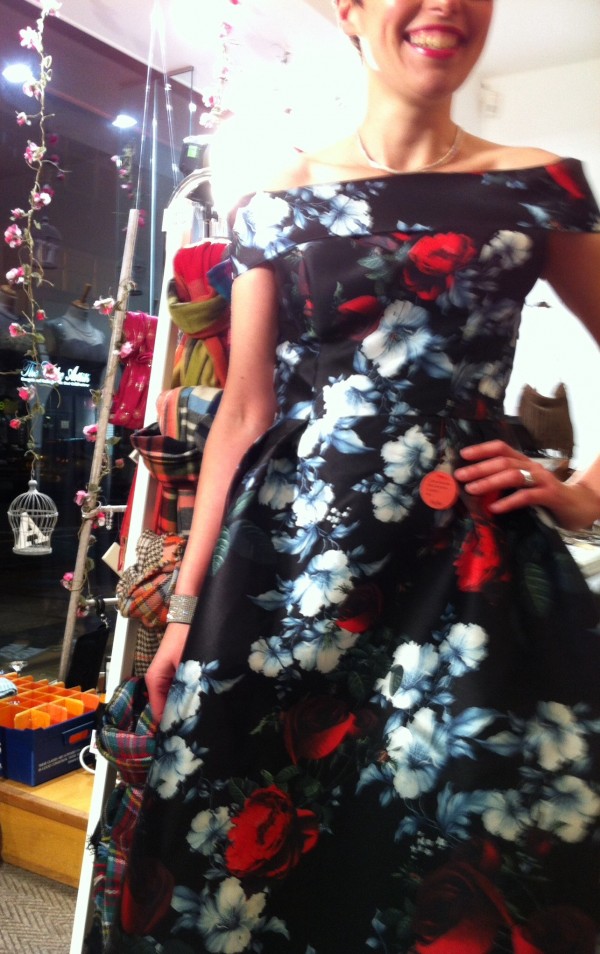 DRESS – £69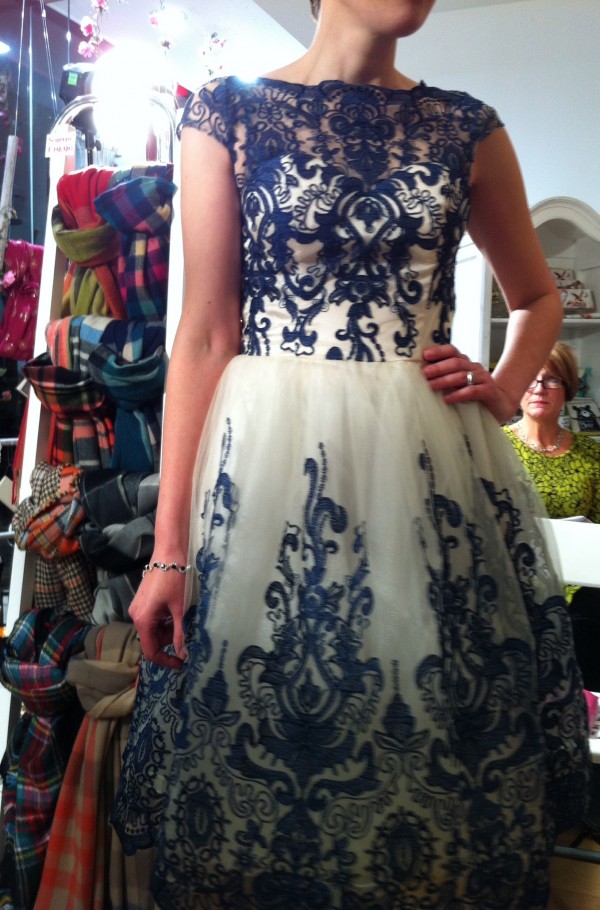 DRESS – £69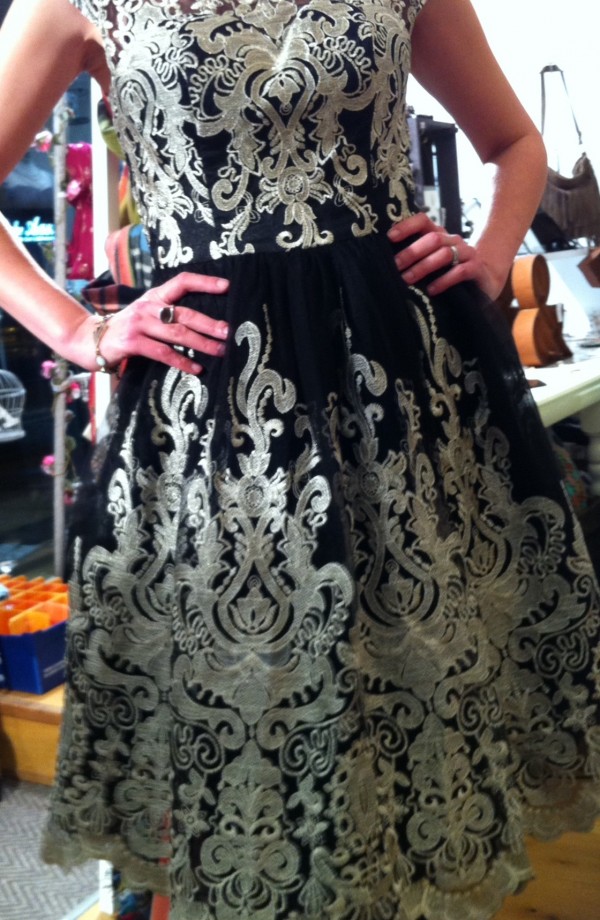 DRESS – £69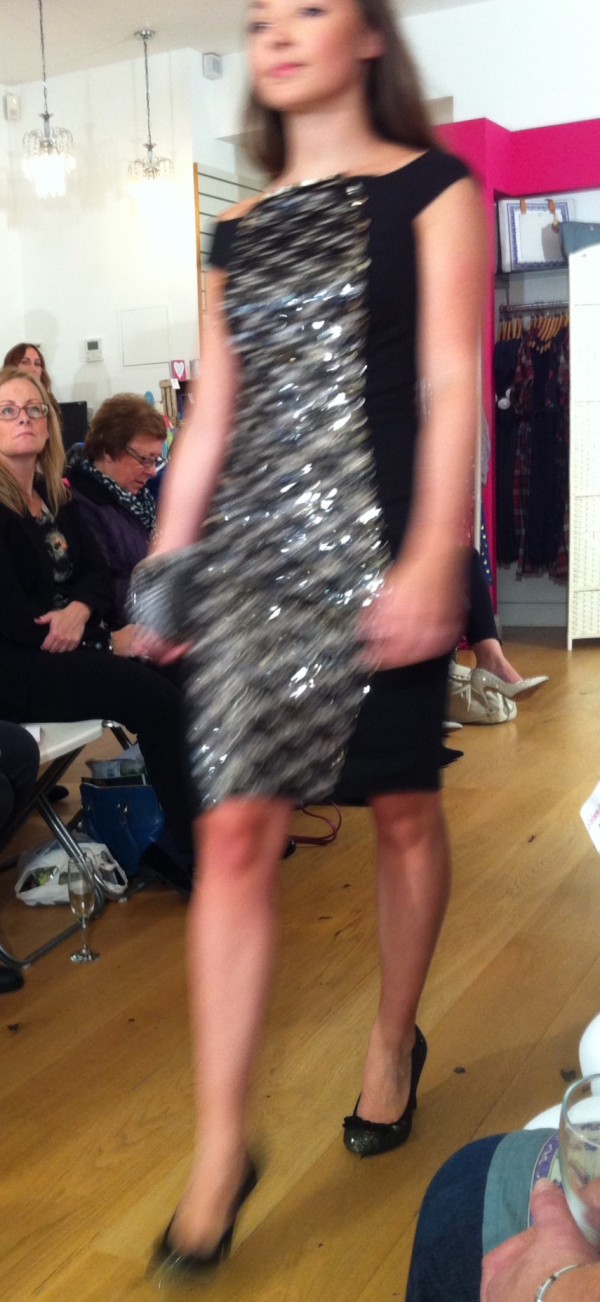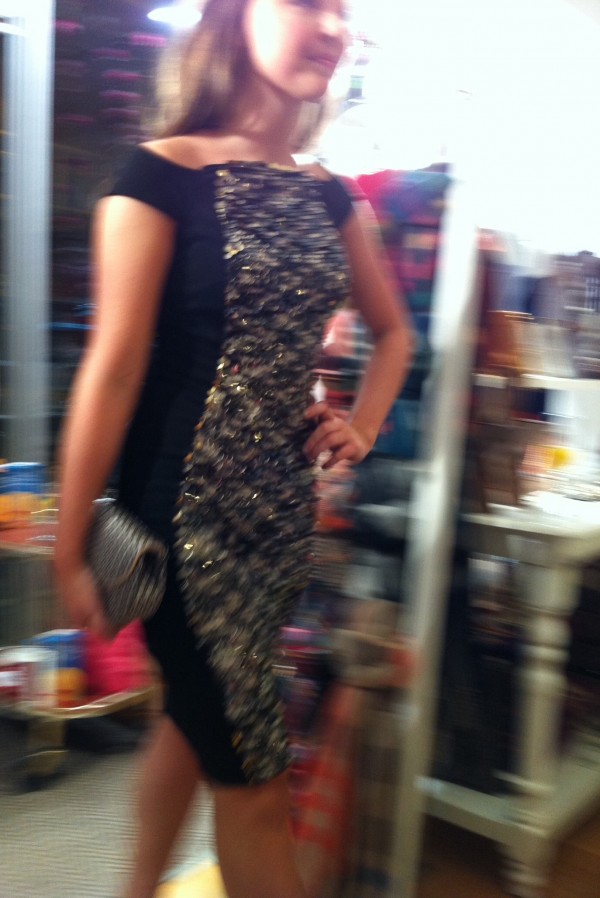 DRESS – £72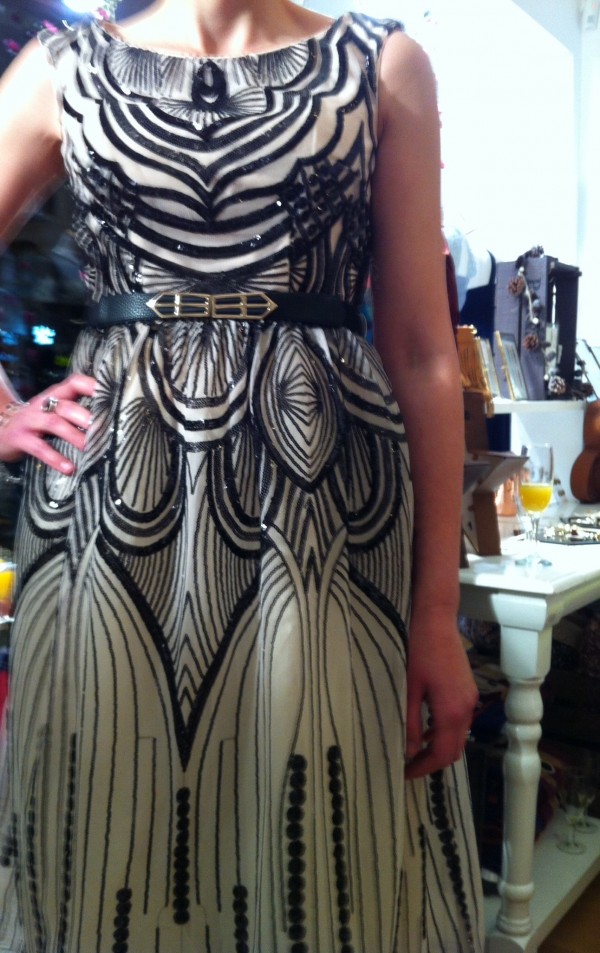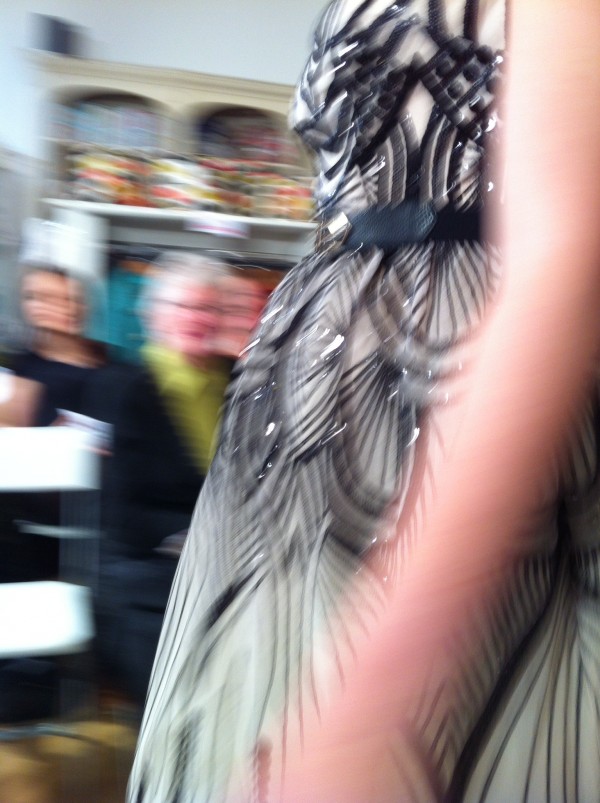 DRESS – £105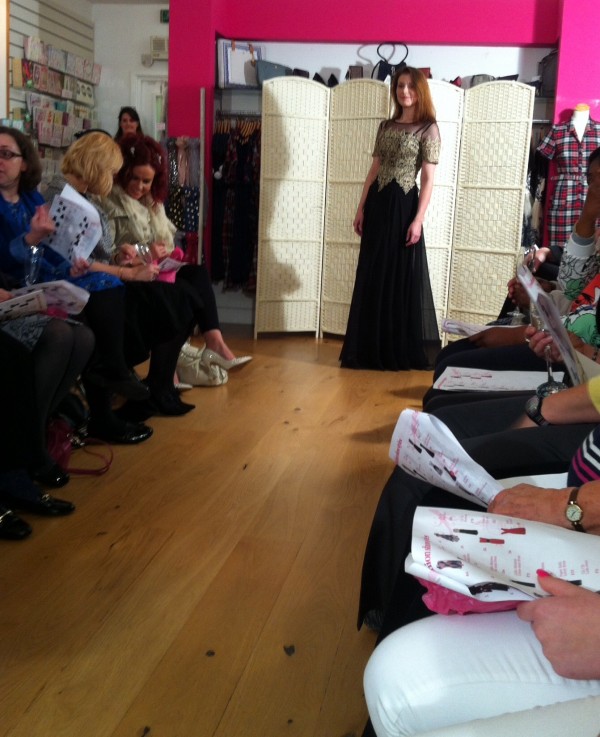 DRESS – £79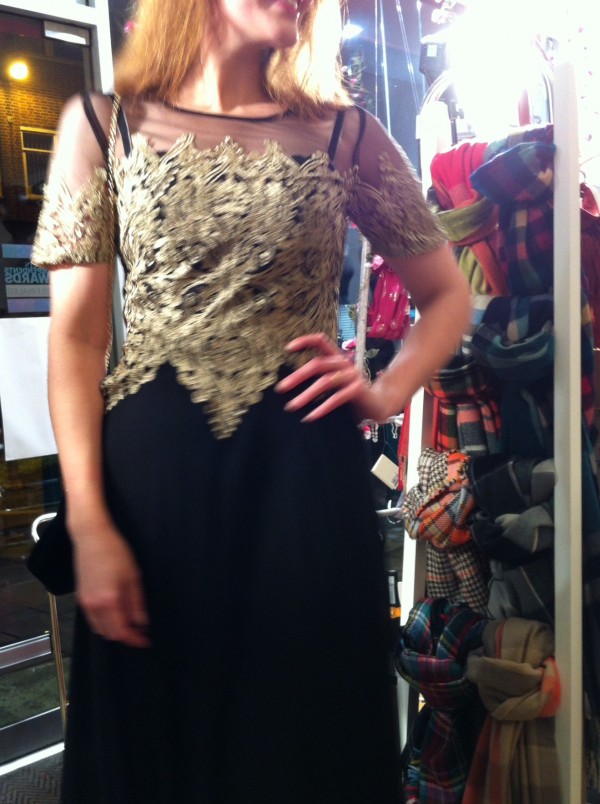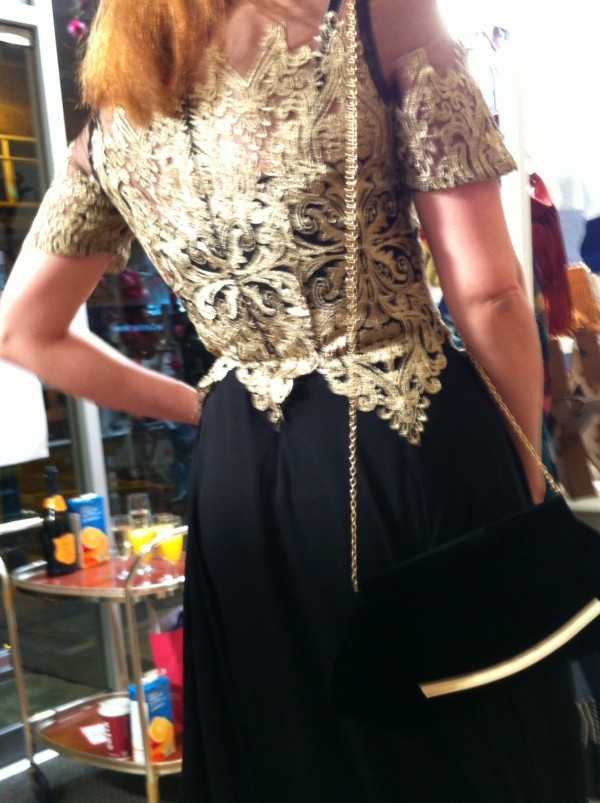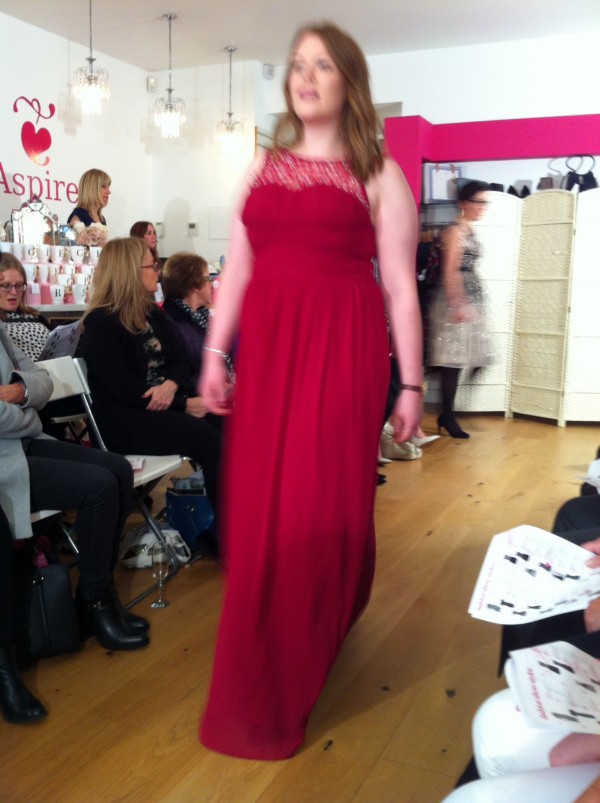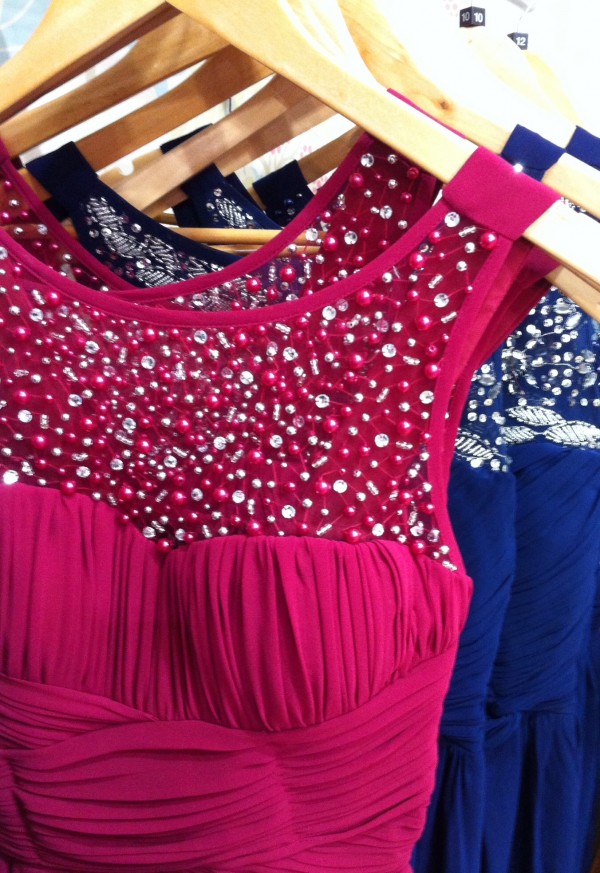 DRESS – £69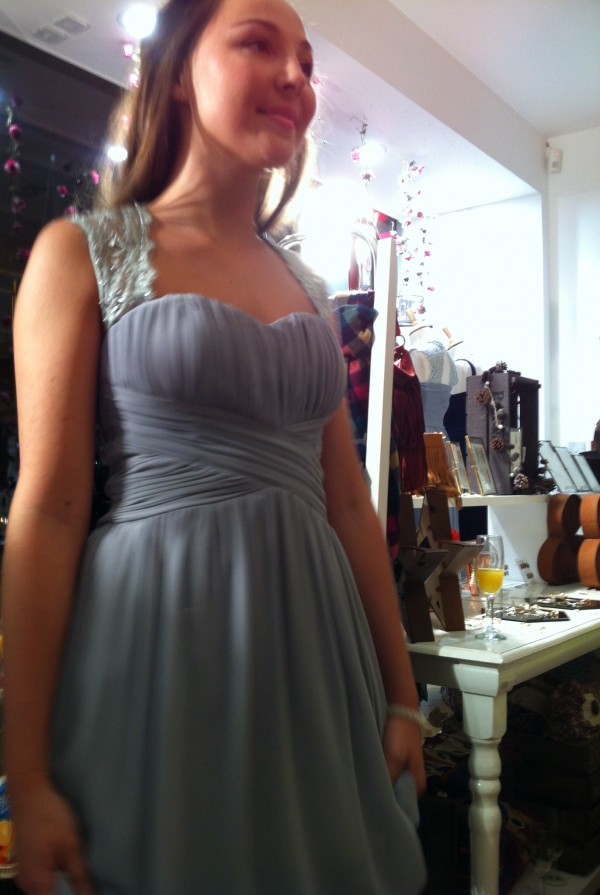 DRESS – £75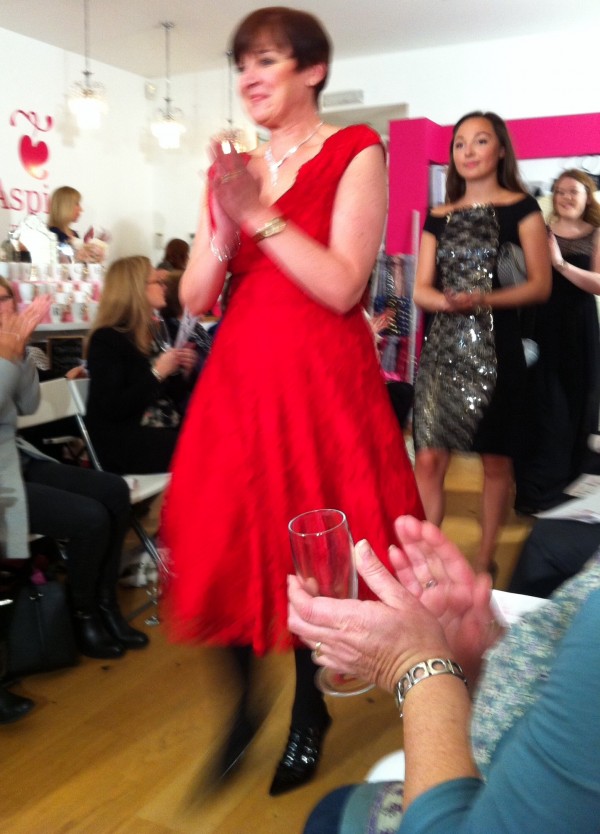 A ROUND OF APPLAUSE PLEASE IN RED! – £69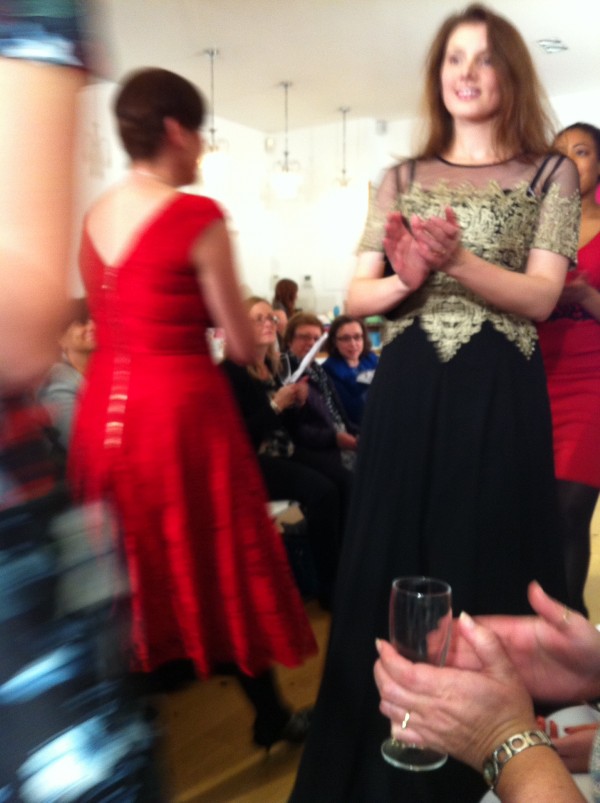 THE FINALE!
I COULD HAVE BOUGHT THE WHOLE SHOP!
The buyers at Aspire Style clearly work really hard to provide a wide range of gifts, clothing and accessories. There was something for everyone so if you're stuck for a gift idea for the person who has everything this Christmas then I would suggest a little trip to one of their shops. I've photographed some of my hot picks below but there is lots more on their website.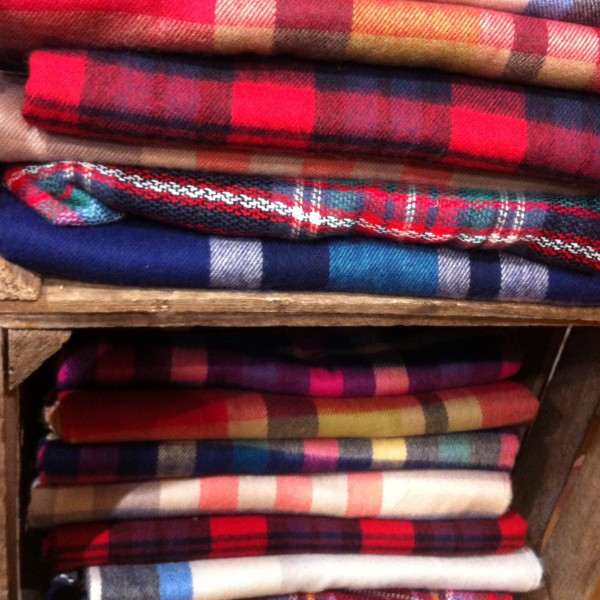 I loved theses super soft check scarves – £19.99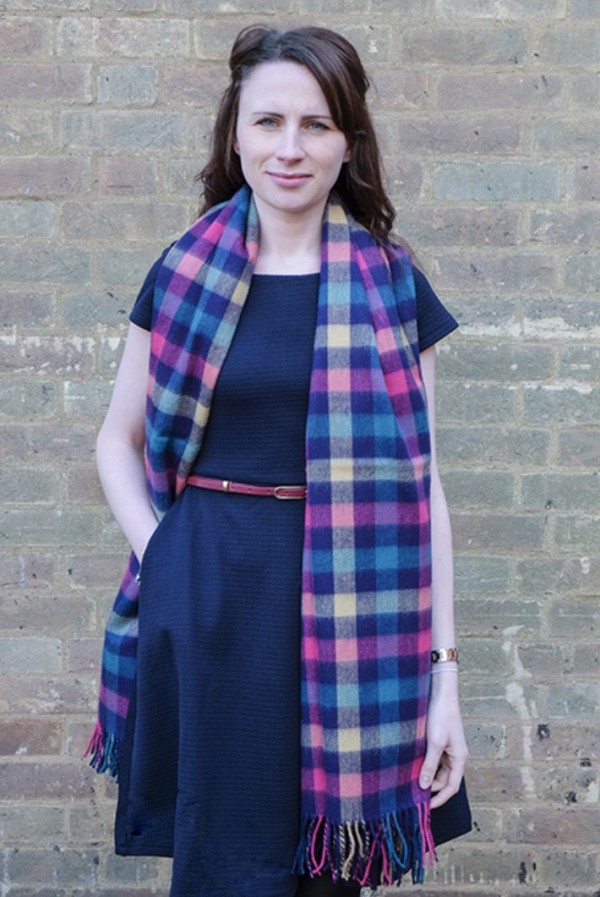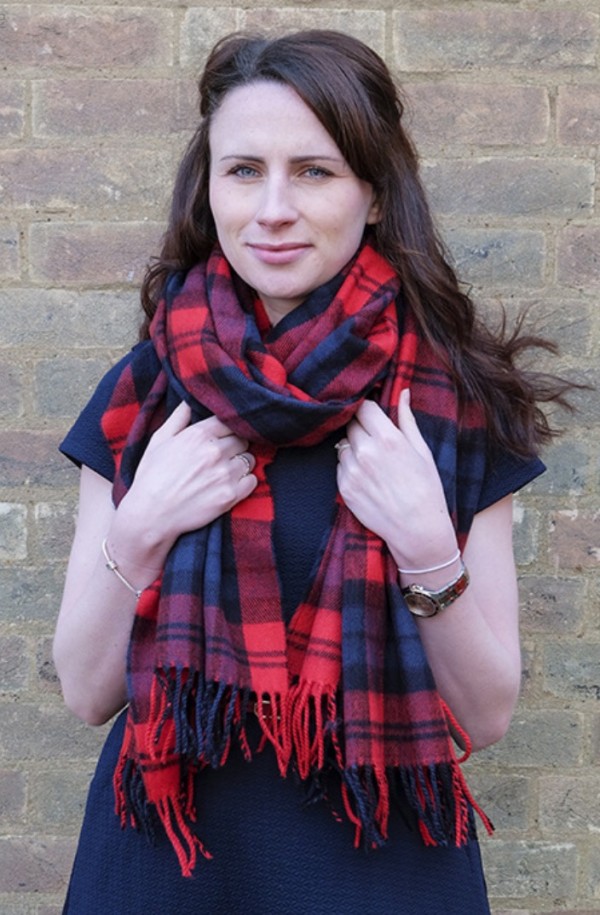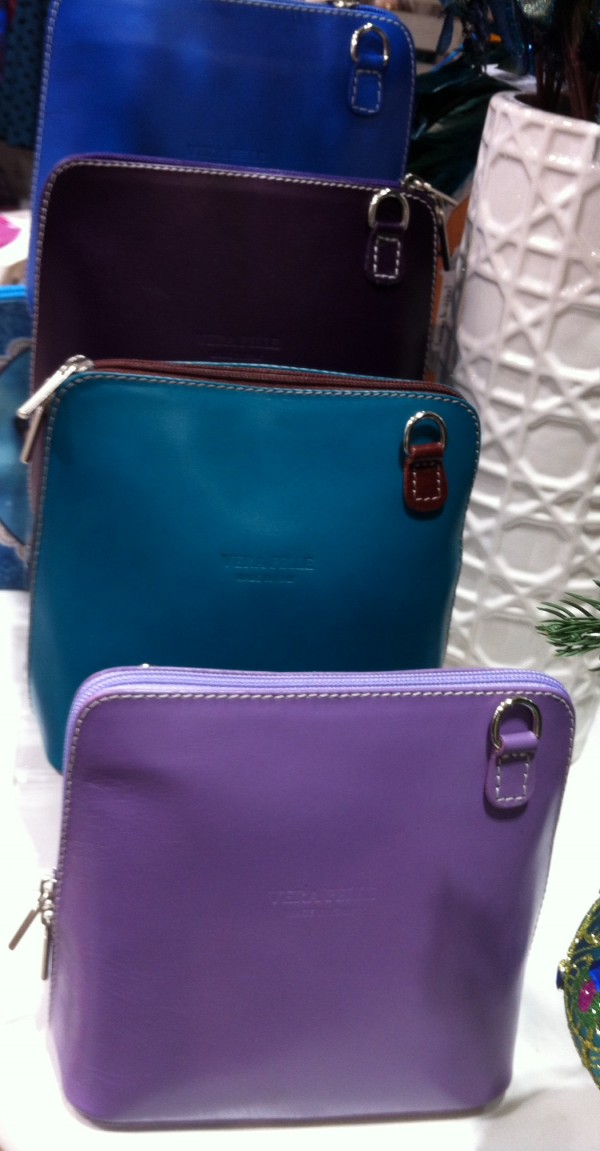 Italian leather cross body bag – £29.00 There were some gorgeous colours in store from classic navy to a fun bright hot orange.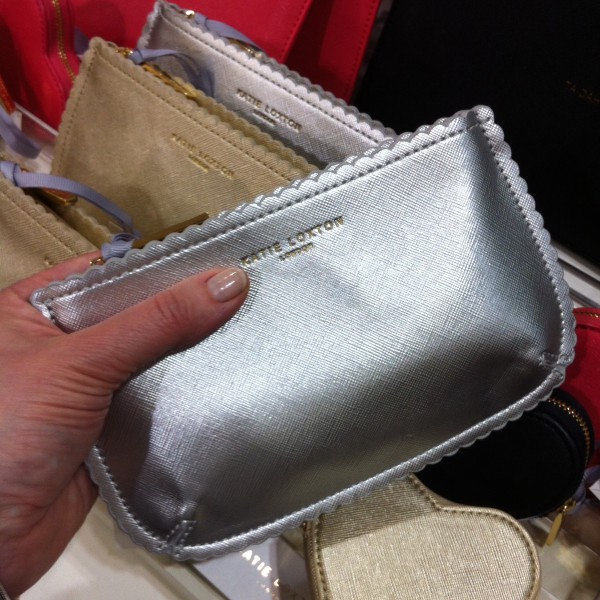 I'm going to make some rather loud noises as to wanting this silver KATIE LOXTON pouch for Christmas from Mr.W!!! – £15.99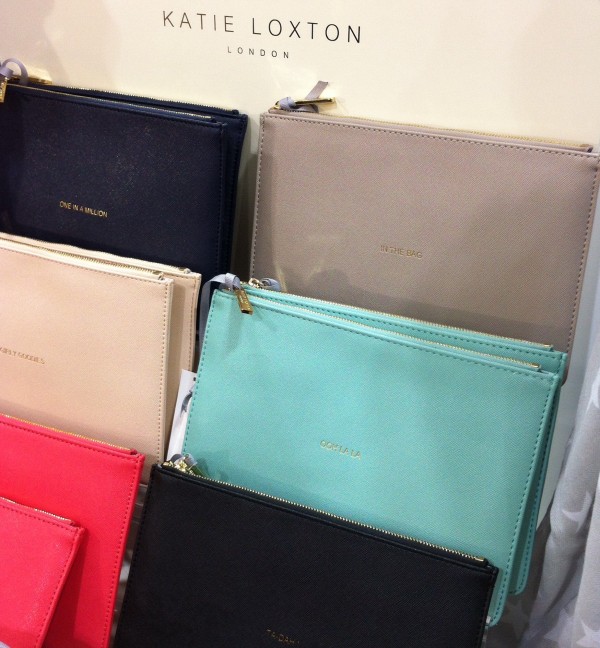 KATIE LOXTON CLUTCH – £16.99 LOVED these too, just perfect for a night out.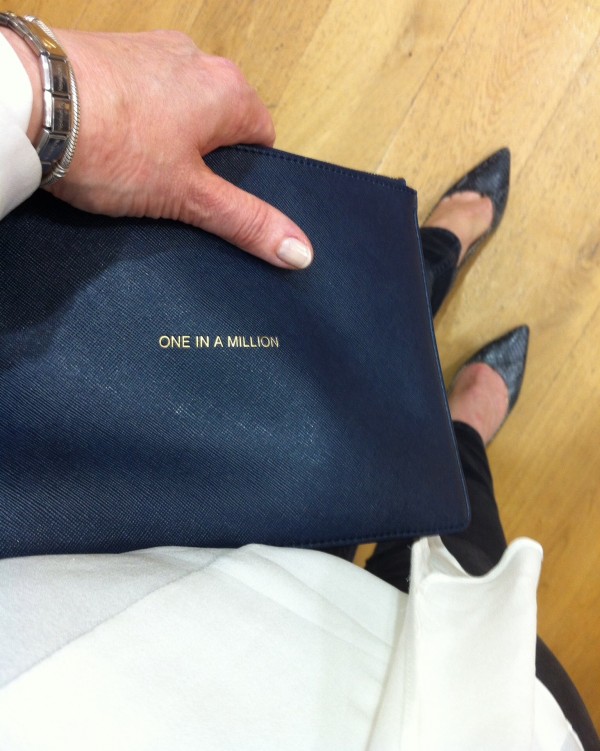 That'll be me!!!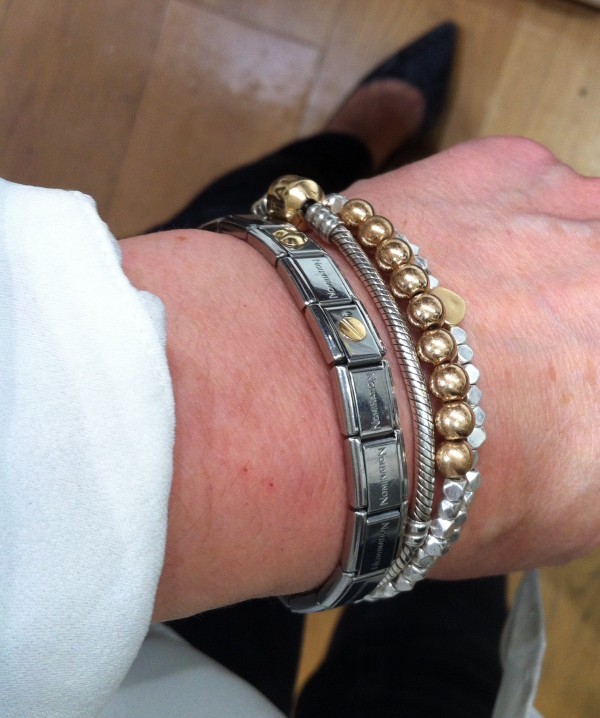 Mixing some little layering bracelets with my own, they look rather at home, don't they?
Mixed metal ball bead bracelet and mixed metal gold tone heart and bead bracelet from Aspire Style.
£7.50 or £7.99
GIFTS; POM-POM BAG CHARMS; WALLETS; PURSES; MUGS AND BOOKS…. the list goes on…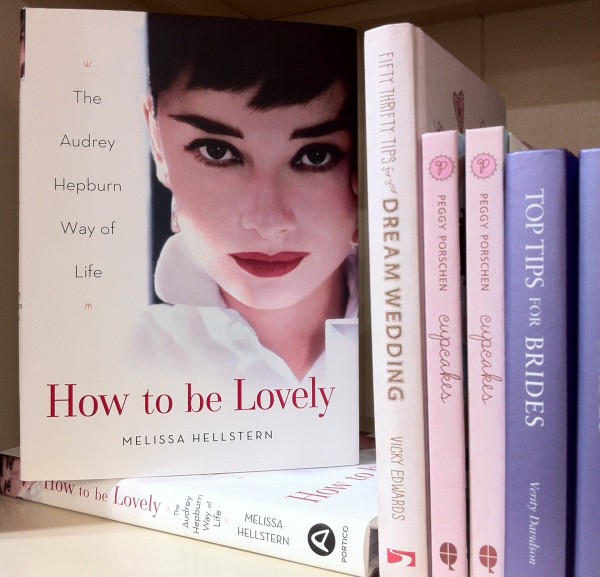 …and on…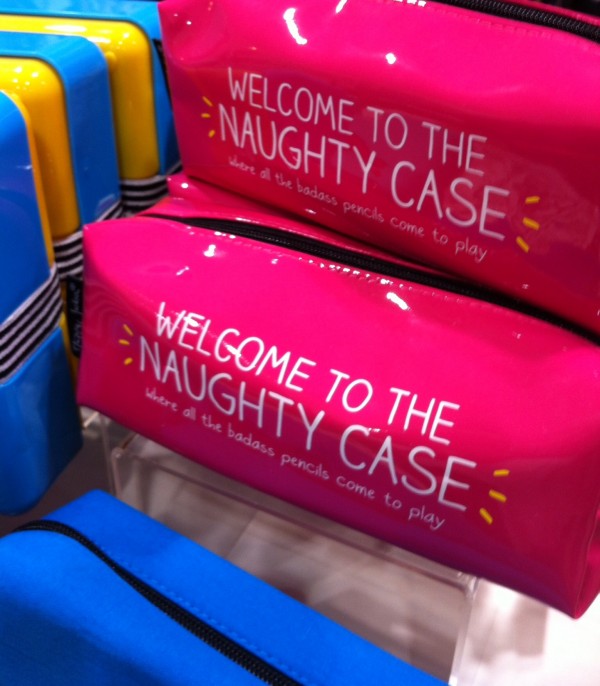 A great selection of Happy Jackson gifts –  £8.99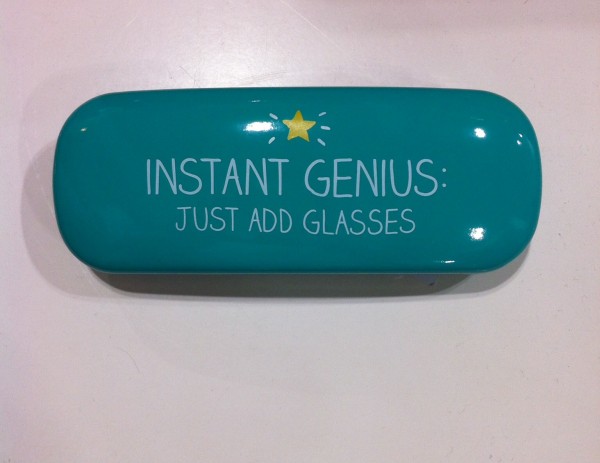 cute  – £8.99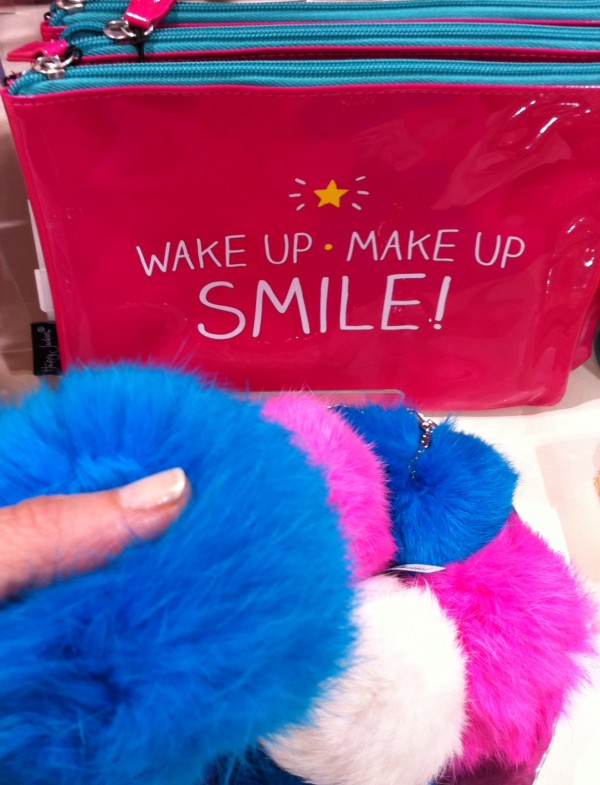 SMILE! – £9.99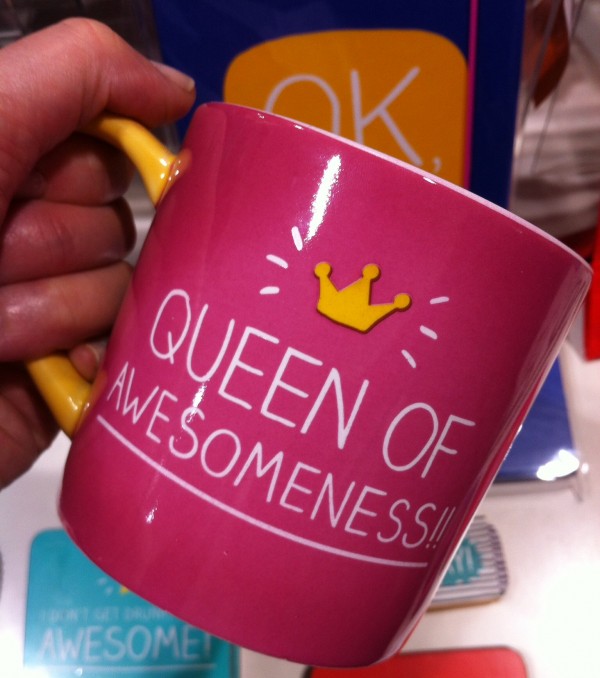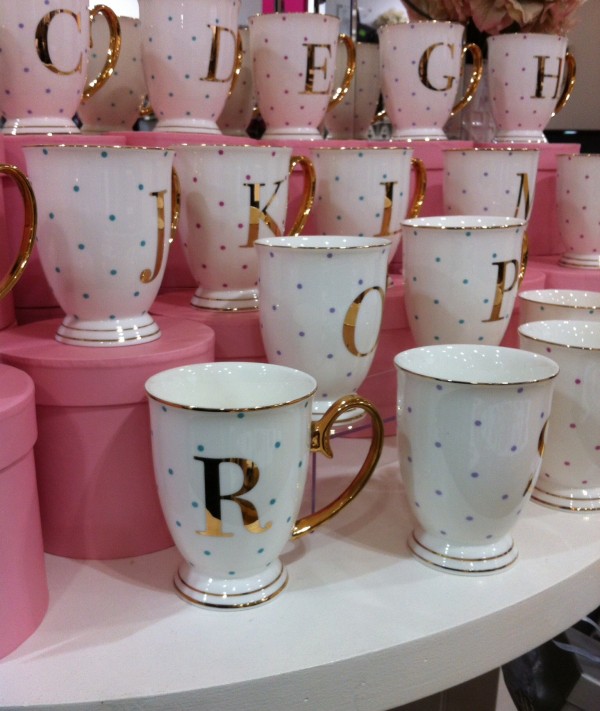 BOMBAY DUCK ALPHABET MUG – £12.99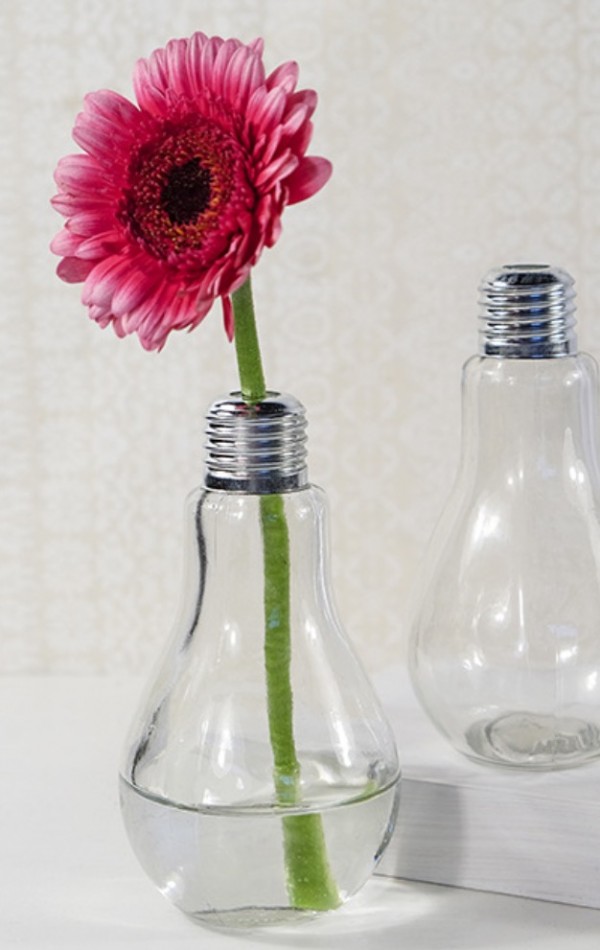 I loved this little light bulb vases. I'd put three in a row – £3.99 each.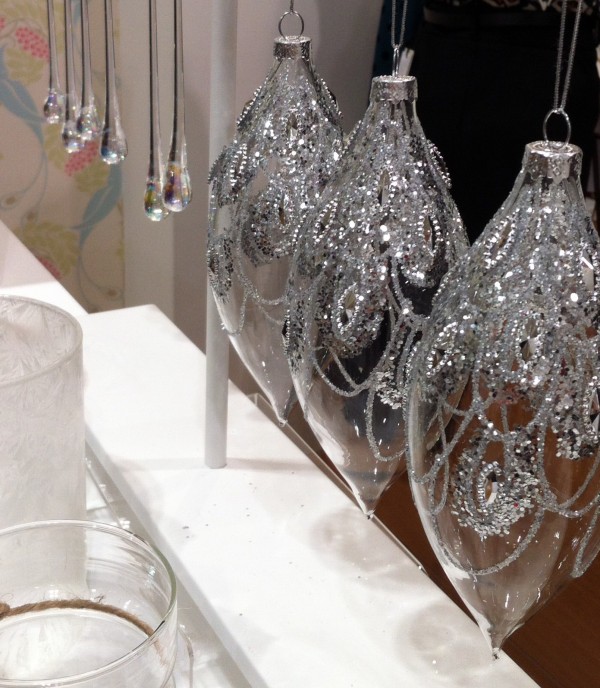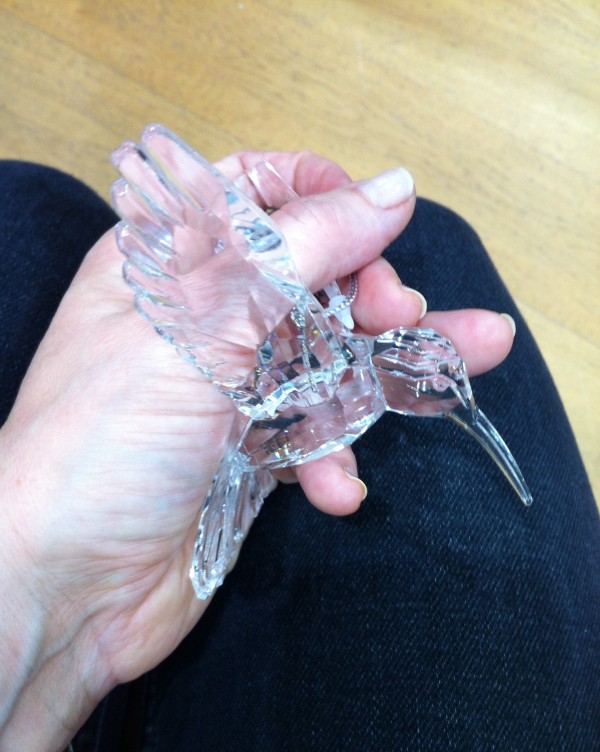 A bird in the hand! Lots of Christmas decorations too.
THE SUSPENSE IS KILLING ME!
With all the excitement of the evening I didn't get to open that pretty pink parcel until I got home!  What was my free gift? Find out here.
This is not a sponsored post and all views are my own. I genuinely was very impressed by the gifts available and excited to find something different on the high street. So "THANK-YOU " Aspire Style for including me in your glamorous evening of fizz, fashion and fun! Until next time…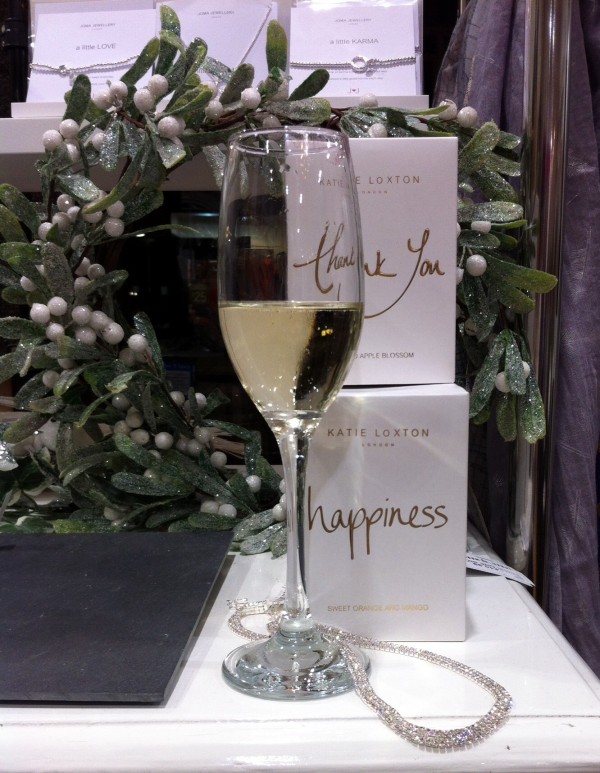 KATIE LOXTON  "THANK-YOU" CANDLE – £19.99