A CHANGE IS AS GOOD AS A REST!
I absolutely love going somewhere new. It feels like going on holiday. I know I must be easily pleased but when I got to go to the new Resorts World Birmingham shopping outlet this week with a friend I was so excited! Who doesn't love a bargain, right? I think most of you know me by now and know that I shop wisely when it comes to discounted merchandise. I will be honest and admit that I wasn't too sure how I was going to feel about this one. There is a high end feel to the resort. The Genting Hotel boasts five star suites and lakeside views. The Cineworld cinema has 11 screens with 3D technology and a brand new IMAX screen. Not to mention a plethora of luxury bars; places to eat and a casino. So when I heard that the outlet shopping was high street brands I just wasn't sure how it was going to work?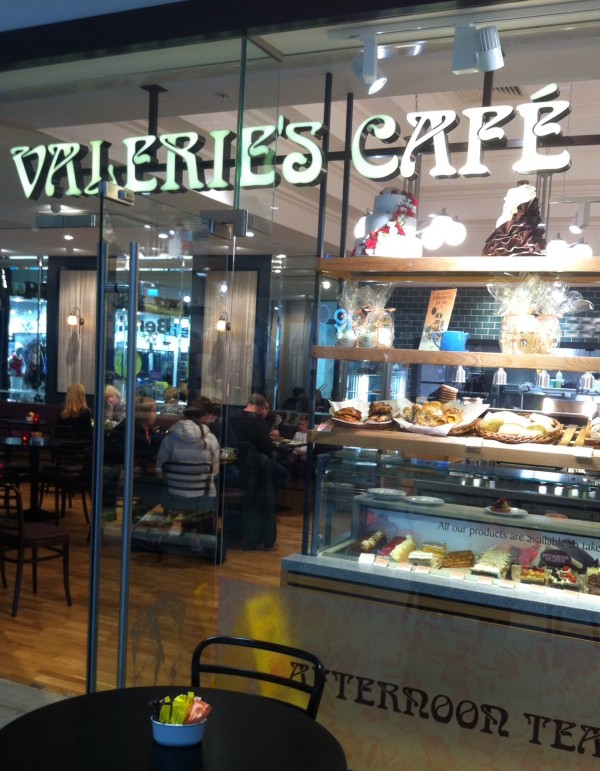 PATISSERIE VALERIE
My name sake! What better way to start the day than with a good cup of coffee?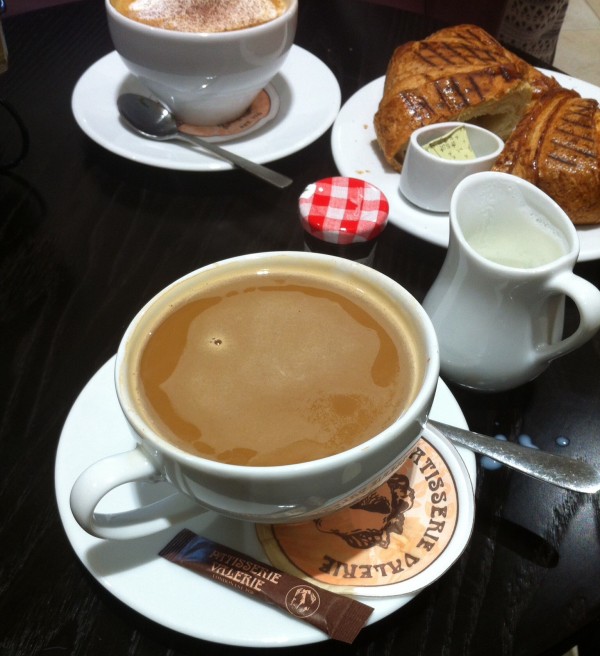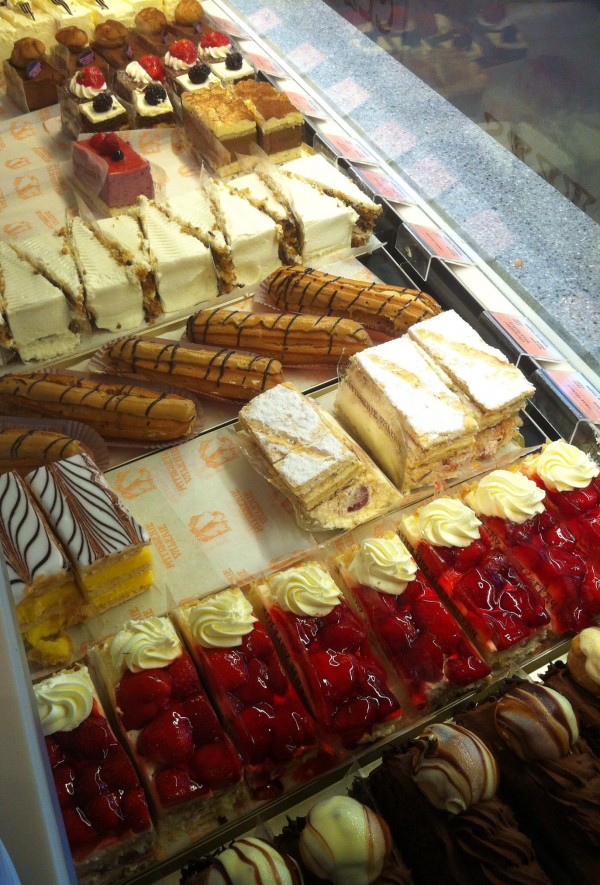 FEELING PAMPERED ALREADY!
I have to say that there was a nice atmosphere at Resorts World Birmingham. I wondered if it was going to feel empty and bland being so shiny and new but actually it was beginning to feel like a real treat. The food was good and so was the company and I have to say that the staff were all really helpful and very polite. I was starting to be impressed.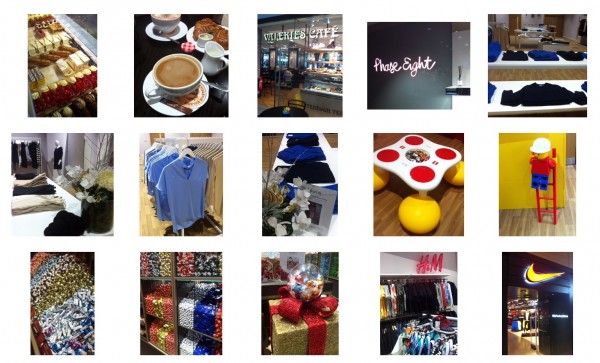 LET'S SHOP!
So what's there. To date there are 59 units. New brands are being added. I wish we'd had more time to explore and I could've easily spent a lot more money. I feel I barely touched the sides. If you've got plenty of people to buy for this Christmas and can get there in the week when it's quiet then it's well worth a visit. If you're not worried about the latest this or that and just want a better product for your money then it's the place to shop. From clothing to chocolate; from bedding to beauty products and from kids clothes to health care, it's all here. FULL BRAND LIST HERE.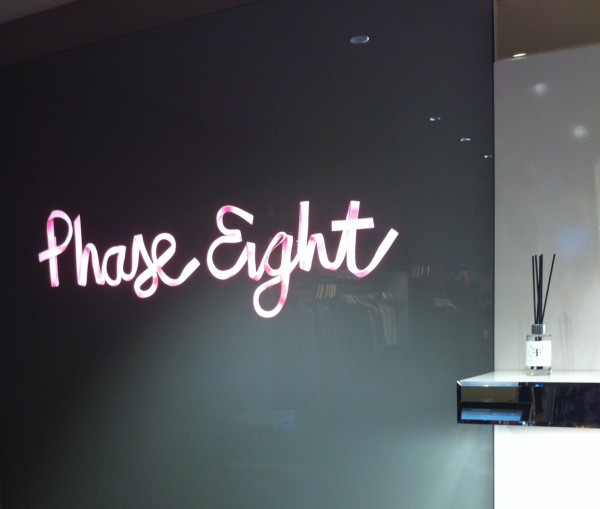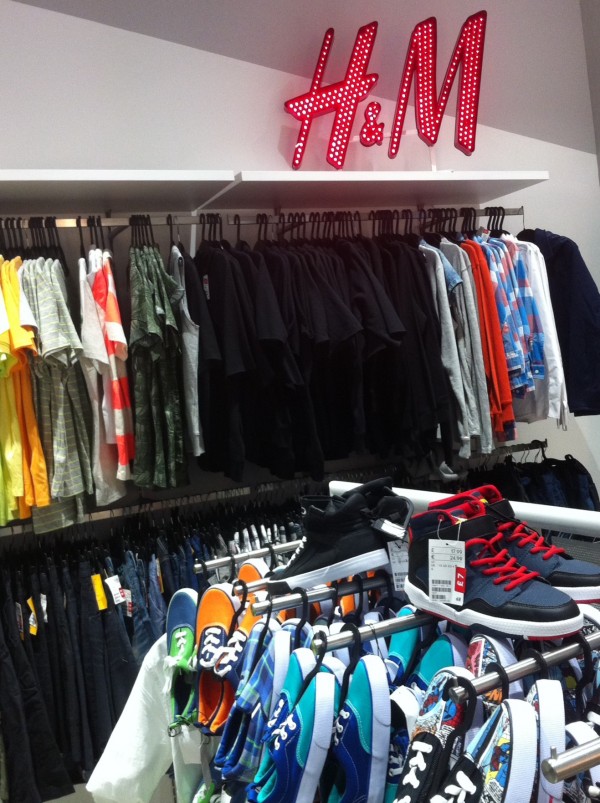 GAP ( I did find the discounts a little confusing here as everything was marked down differently) but all stock was so reduced it kinda became irrelevant in the end!
A FEW SURPRISES!
There were the favourite brands that you would expect at an outlet of this nature, GAP, PHASE EIGHT, NEXT, THORNTONS and THE BODY SHOP. BEDECK bedding had most of their stock at 50% off and their Egyptian cotton towels had a further 20% off this week.  There were, however, a few surprises. WINSER LONDON being the biggest! I have always wanted to see this brand up close and personal but have never taken the plunge. It's a slightly higher price point than your usual high street retailers but offers a superior quality product. I'd say their customer is a mature lady who likes timeless and elegant clothes made from beautiful fabrics that are made to last the test of time as opposed to being the latest fashion trend.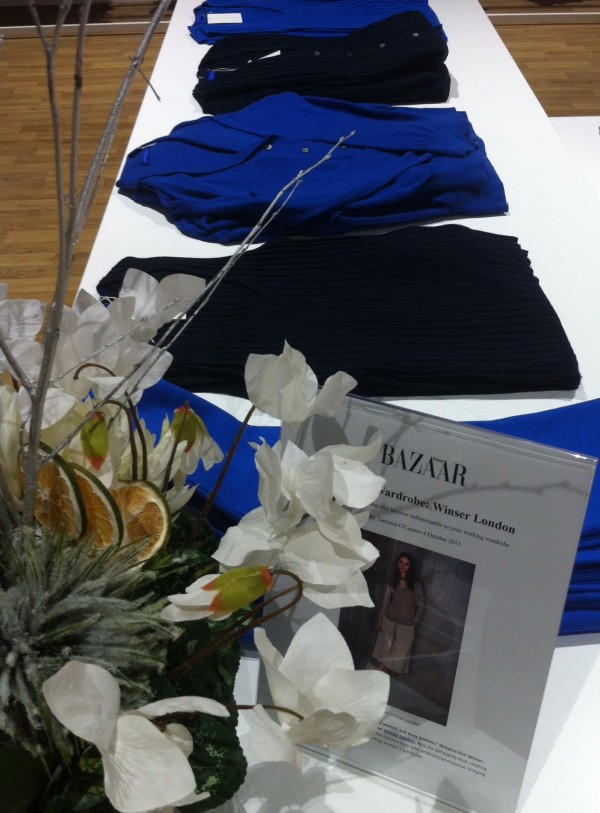 WINSER LONDON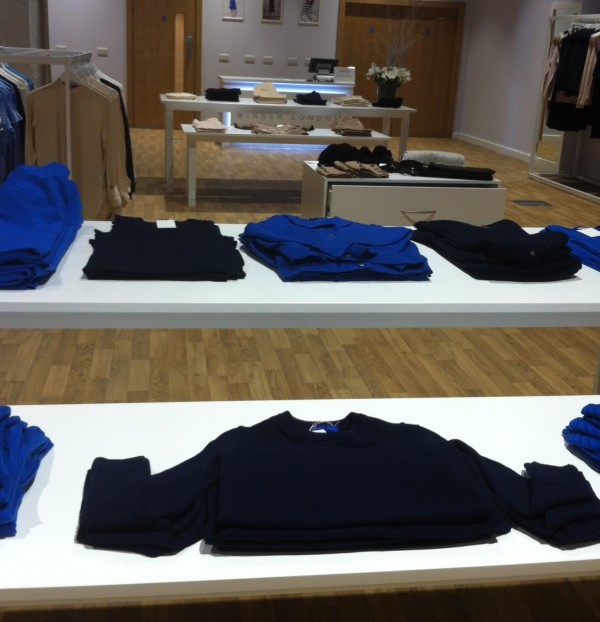 WINSER LONDON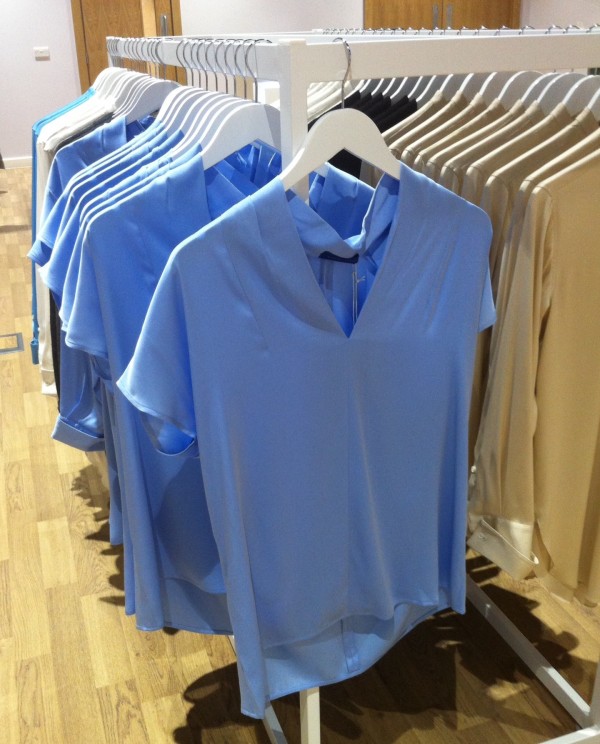 WINSER LONDON – worth a sneaky peak if you're in the market for great work wear.
THE FUN FACTOR!
It's always good to smile and Resorts World delivered. Who wouldn't love a mountain of chocolate? LINDT chocolate too! I had no idea that my favourite little red balls came in soooo many other colours and flavours! With all the wonderful Christmas character chocolates in store too is was a mecca for Christmas present ideas for all the family or those hard to find secret Santa gifts.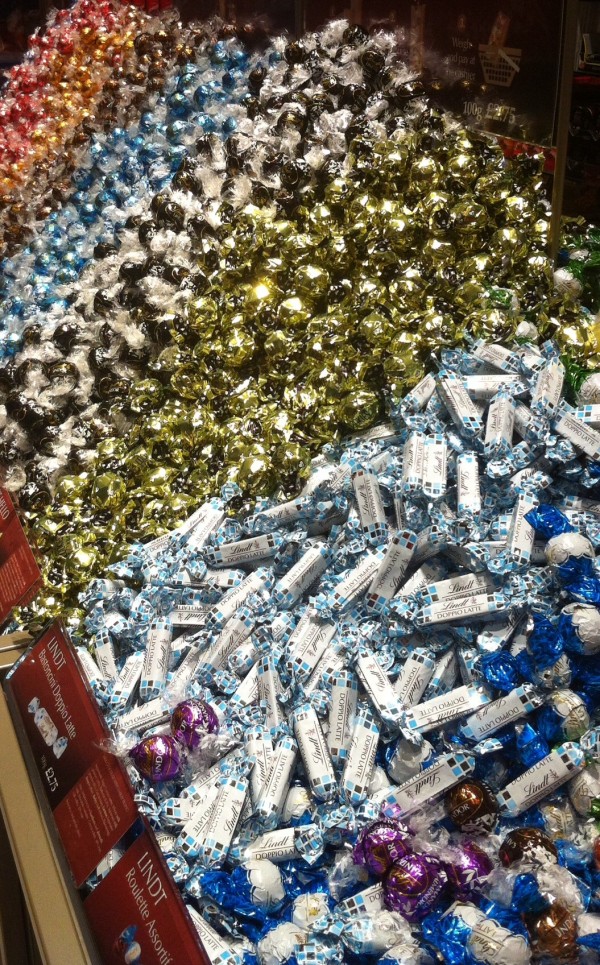 WARNING – DO NOT GO IN THIS STORE HUNGRY !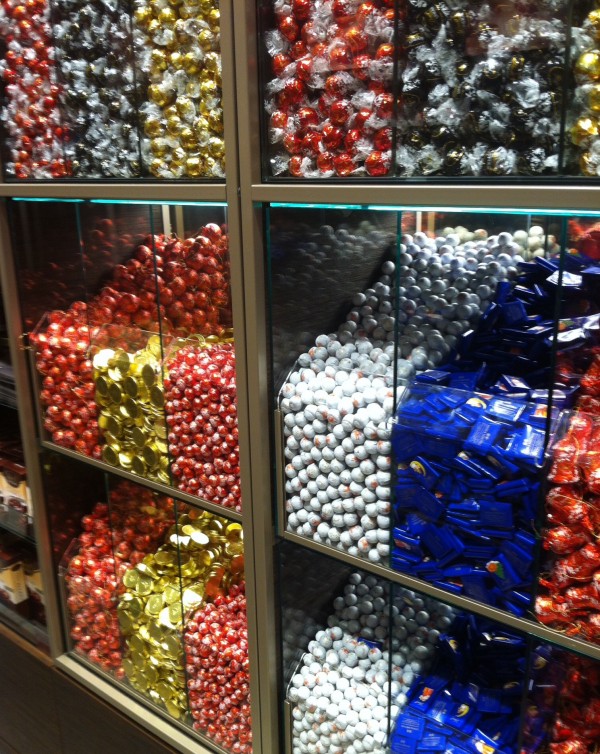 MY KIND OF PICK 'n' MIX!!!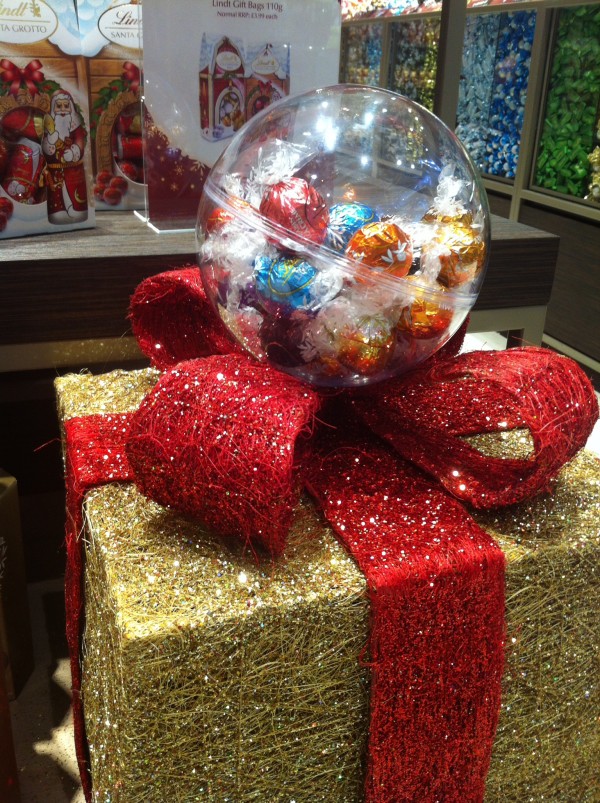 MERRY CHRISTMAS!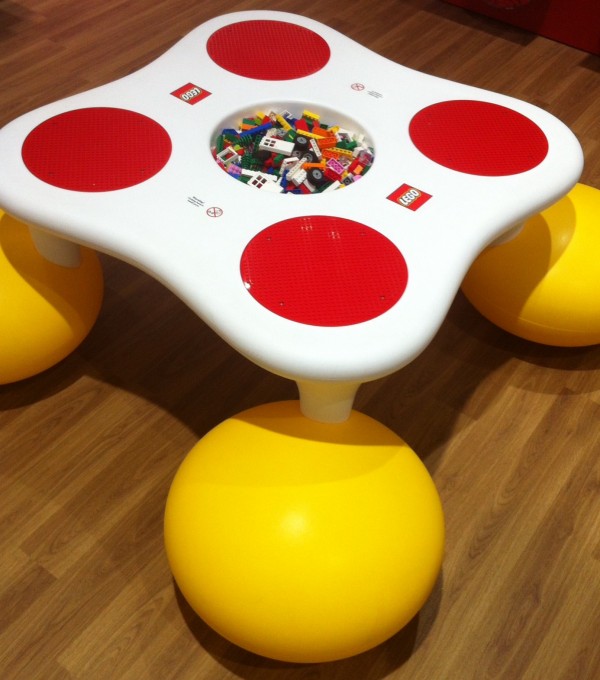 LEGO CLOTHING
LEGO play table in store for the little people!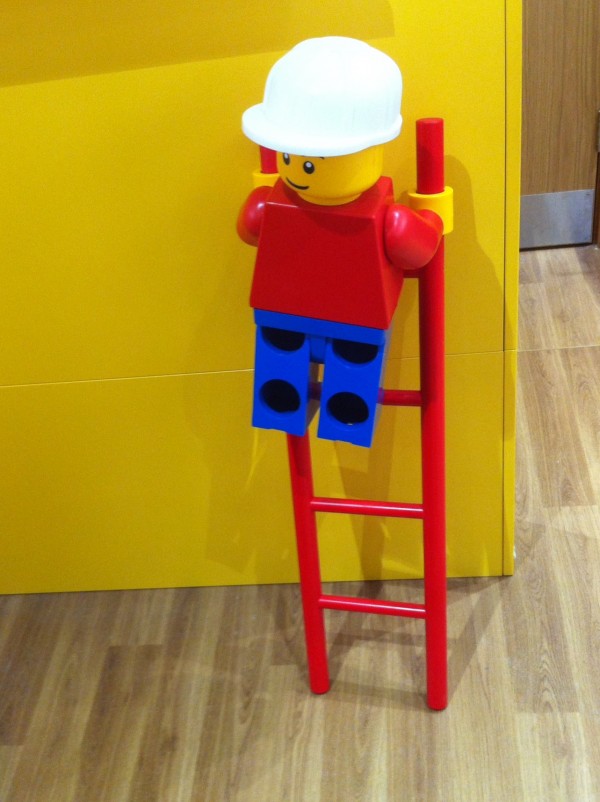 Not quite a mini figure, more a maxi figure!
THE HIGH LIGHT!
Any one who knows me knows that I love the gym. Always have, always will. They will also know that I hate spending money on the gear! I'd rather have a new pair of boots! I just sweat in it and throw it in the washing machine!( the gym kit, not the boots!) I'm quite happy in my cheap H&M kit! The problem is that now I have tasted the other side in NIKE and I quite like it! Most of the trainers were at least half price and there was some stock reduced again by a further 30%. The staff in the NIKE FACTORY OUTLET were so helpful and friendly it was a breathe of fresh air. When I couldn't find what I wanted in the size I was looking for a member of staff found an alternative on the NIKE website which I came home and ordered on line ( with a further 20% off promo code that came on an email after filling out an on line survey with a link at the bottom of my receipt  – result!)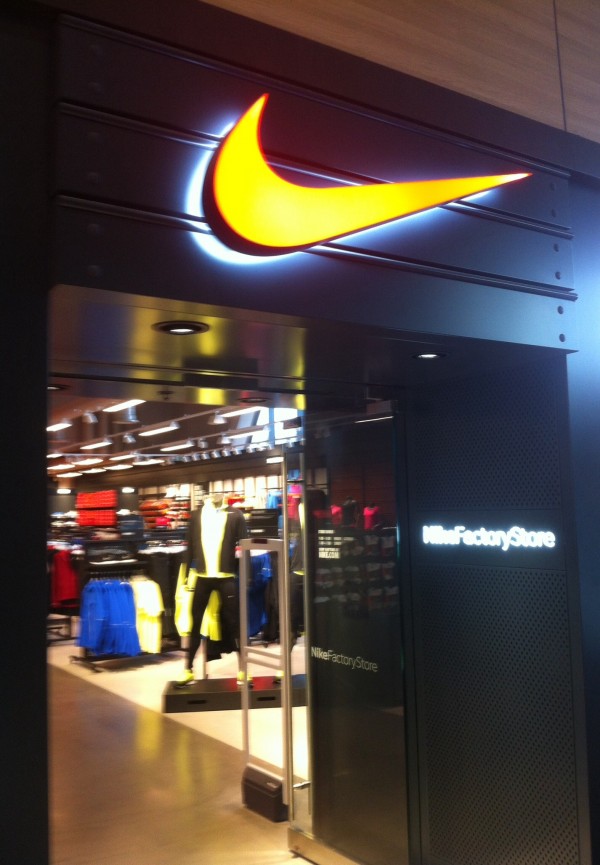 NIKE FACTORY OUTLET – it's in here that we spent most of our time and where I will make the effort to come back to again.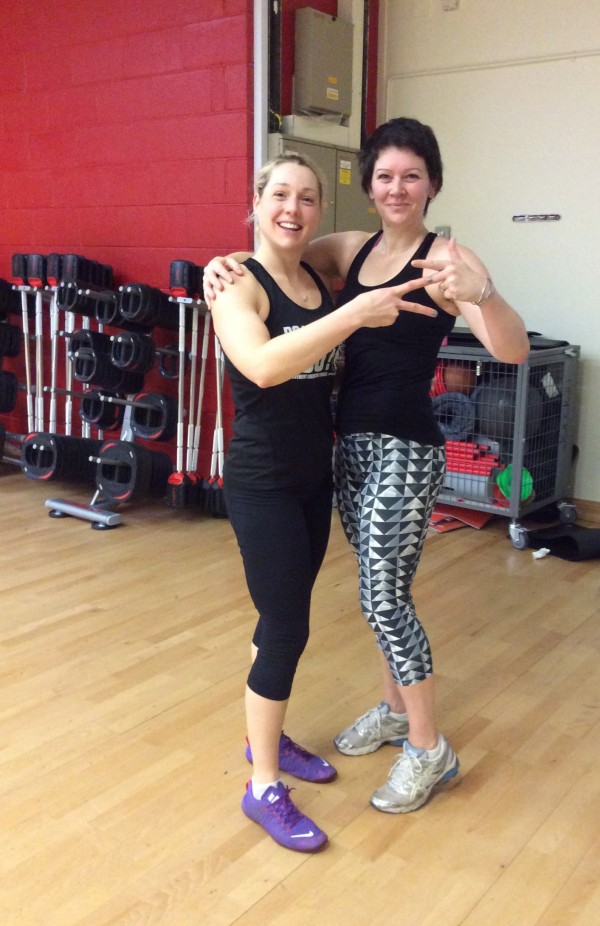 JAZZY PANTS!
BUT now I need the NIKE pink trainers I saw in the outlet don't I? It's not going to stop at the leggings is it? I have opened the flood gates of wanting posh gym kit!
Please excuse the no make-up; poofy haired selfie but what I just put myself through wasn't pretty!
At these prices I don't mind a new obsession but I'll have to save my pennies now for the footwear.
( I blame my friend. You know who you are!)
NIKE gym tights – were £69  outlet price £19
FITNESS FIX!
Just a little NB really. For about the last six weeks now I been doing a new class at our gym called "ZUU". I've been doing it after my favourite RPM (spin) cycling class and am loving it. It took me two or three classes to say I liked it. Every time I do it I wonder why I'm there again but when I've finished It's the best feeling in the world. The sign with the hands is meant to be a "Z" I'm sure, but I added in my own weird thumbs-up type thing?! So typically me! I most definitely wasn't the cool sporty kid in school! But hey,  #justdoit
STRENGTH . CARDIO . MOBILITY
Designed by Nathan Helberg, Aussie fitness guru and human movement expert, ZUU is high intensity interval training using primal moves – push, pull, bend, twist, squat, lunge and locomotion in a unique 20 minutes workout ( though ours is more like 45/60 minutes huuuuummm…. "Laura!!!" ). ZUU's combination strength and energy class creates an exhilarating full body workout that blasts on average 300 calories in 20 minutes. Full Virgin Active explanation of the class HERE
I hope you enjoyed reading this one. Not quite the usual fashion content but it's a tricky time of year. Can I take this opportunity to say a huge thank – you to everyone who has taken the time to read my blog this year and for your continued interest in SOLIHULL STYLE. I've been busier than ever during 2015 with lots of new clients and several now waiting in the wings for after the January sales so I hope you continue to bare with me when it comes to blogging. I have many new and exciting things planned for the New Year ahead  including a YouTube channel featuring styling tips on how to get the most out of your wardrobe and hot off the press fashion finds. So all there is left to say is that I hope you all have a wonderful and peaceful Christmas with your families and loved ones. Merry Christmas and a Happy New Year! Valerie X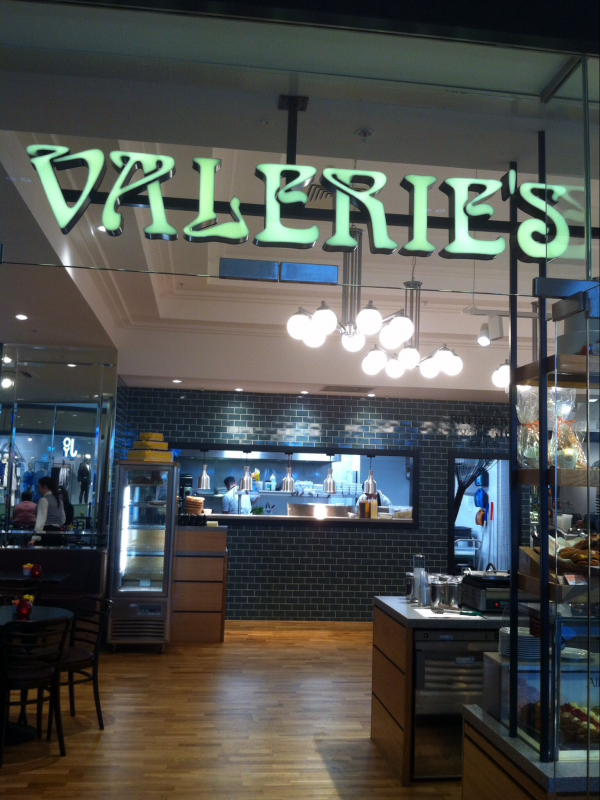 This is not a sponsored post and all views on my blog are always my own.