BEHIND THE SCENES!
There are so many wonderful parts to my job. Up there with the best is seeing the look on a client's face when they feel great about themselves again and start to enjoy fashion. One of the other privileges is when a brand invites you to an event they are hosting to showcase their brand and introduce to the world their new merchandise. One such occasion was when O bag in Touchwood Shopping Centre (Solihull) invited me to an evening of fun, fashion and fizz to see their products. Sometimes a successful brand isn't just about a cool product but is about the whole package, a team with passion and O bag has this by the bucket full. What struck me most was the friendly staff and the enthusiasm they expressed as they spoke about the products and the different styles on offer in store. It's an in infectious enthusiasm too. You can't help but find something you like and it might be an unexpected find too. You probably all know me well enough by now to know that I'm a classic girl at heart but I love something different so to quote a cliche then, I guess I'm a sucker for "classic with a twist!" O bag is this in a fun and colourful way. Have a look with an open mind and be rest assured that what they do they do well.
O bags on display at Head Office
ABOUT A BAG!
The O bag brand was established in Italy in 2009. Italians have style, let's face it! Already I'm interested as I know that despite bring bright and fun and definitely colourful, it's still going to be stylish.  The thing I liked most about the whole concept of the brand was the fact that every product could be fully customised; from the handles on the bags to the interior; from the charms to the trims and from the size to the shape of the exterior. There is an ageless quality to the products too. I could see my boys wearing the watches or a teenage girl stacking the bracelets on tanned wrists in the sun on holiday. It soon become apparent that there was something for every fashion taste here and I was no exception!
GETTING TO KNOW ALL ABOUT YOU!
At the event it was clear that the shop front was the tip of the ice burg of a bigger picture. There was a family feel to the team that I met and I was intrigued to learn more about the brand and the products. It's not just about bags but a whole lot more. I loved the accessories. In fact they started in 2009 with their watches. I loved the fun watches and brightly coloured sunglasses. All fully interchangeable with different watch face options or different  lens colours for the sunglasses. A particular favourite of mind was the gold reflective lenses which I might have to go back to buy as I can't stop thinking about them teamed with a fun colour pop frame!! Oh how I love fashion and it's endless possibilities! There is an addictive quality to O bag. I could see how it would be easy to keep collecting your favourite pieces or just keep ringing the changes with new components.
WHAT HAPPENED NEXT?!
Things just got better and better! I was asked if Id like to visit O bag HQ! Well that was a no brainer! Of course, how exciting! So after my rather long winded introduction I have eventually come to the real reason for this blog which is all about my visit to HQ in Solihull. On arrival I was welcomed by Suzanne. I have to say that the staff are superb and made me feel so welcome. If you have any questions at all they would be happy to help. I was bowled over by the sheer scale of the operation. The show room was packed full of samples and exciting new season products. There were draws full of watch straps, faces, sunglasses and bracelets in every mouth watering colour under the sun. There were sky scrapper high piles of bags that I wanted in every shade! How's a girl supposed to choose?! I went from not knowing what I'd like at our initial meeting to wanting to buy into the brand in rather a big way! As I said before, you can't like everything in life but there are some hero pieces that stand out to me after my visit.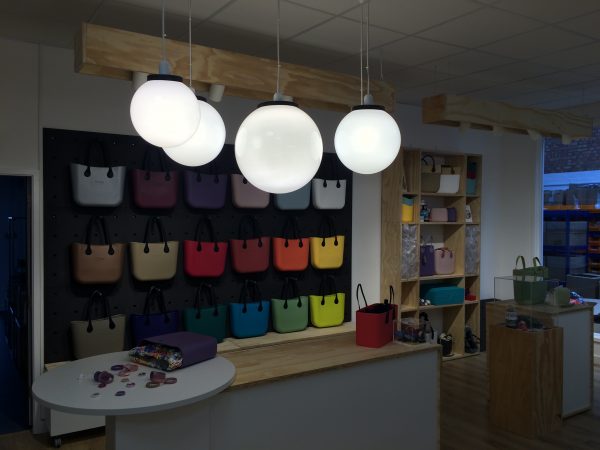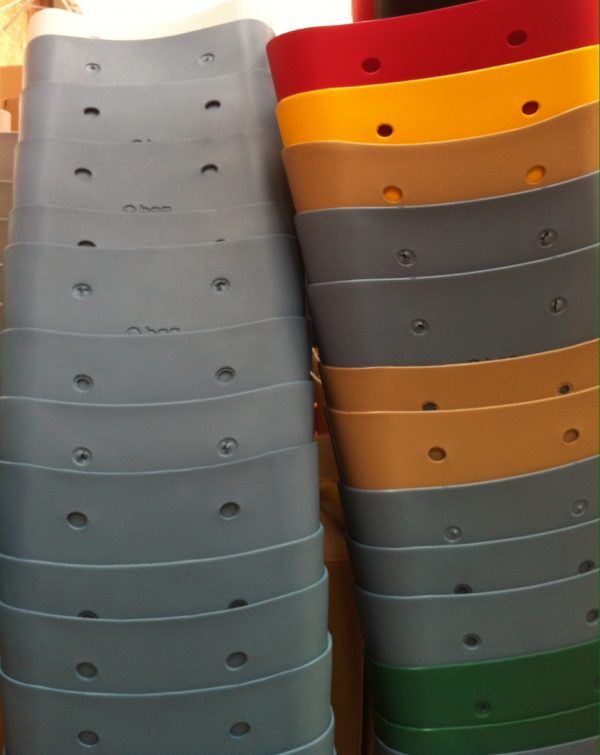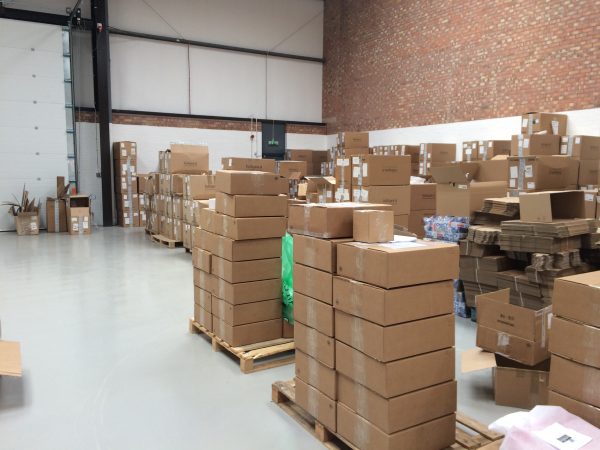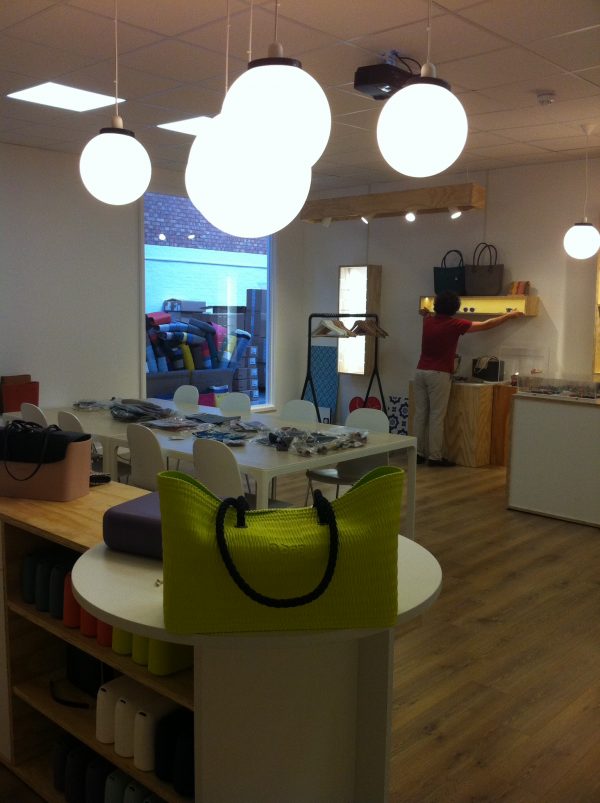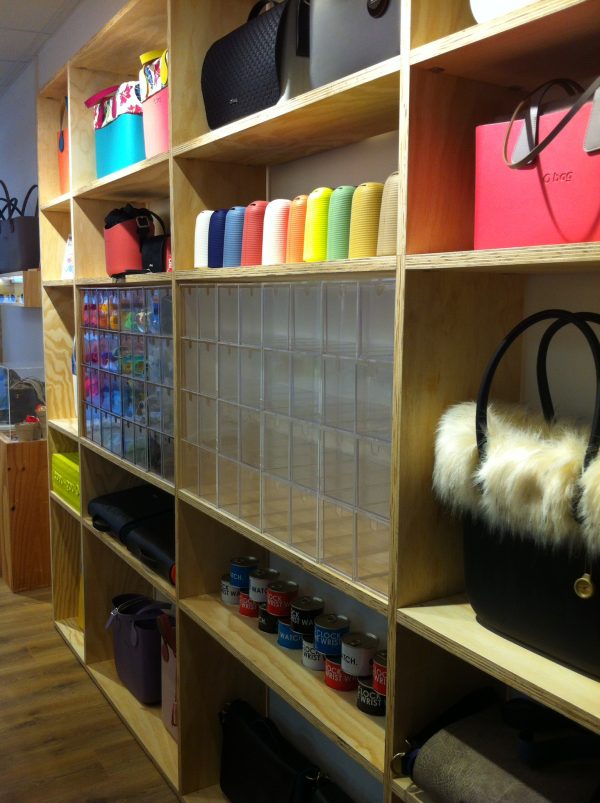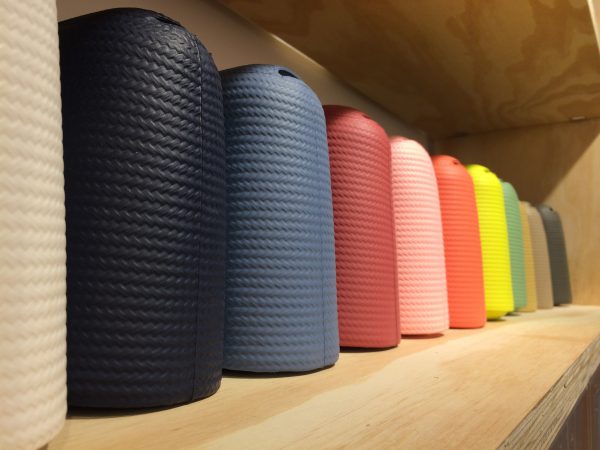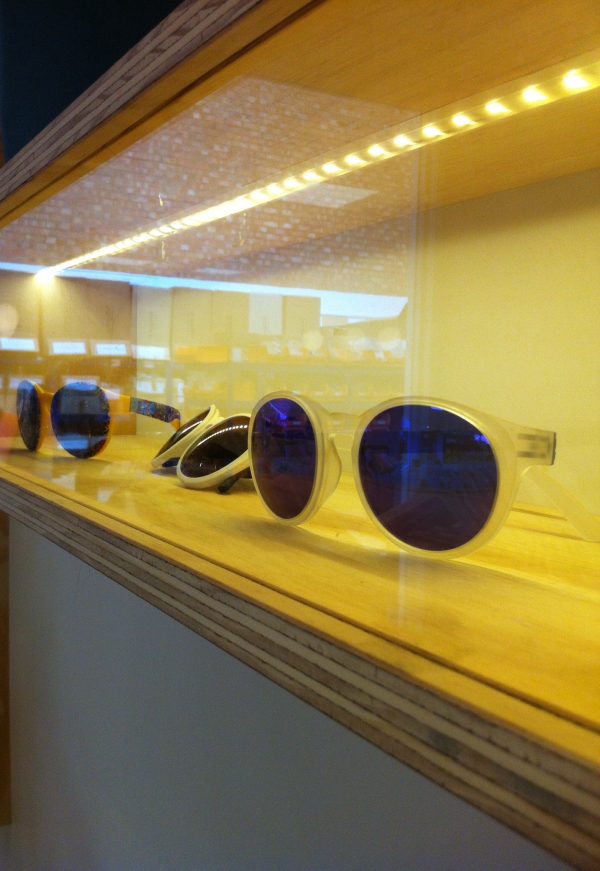 fun retro inspired Italian shades styled your way!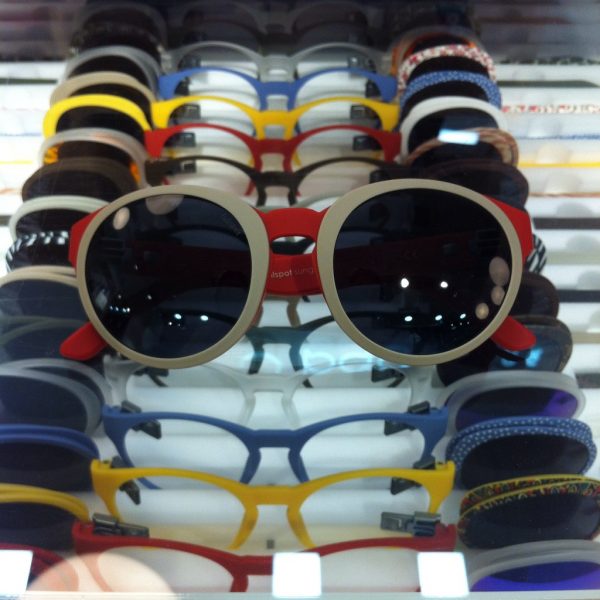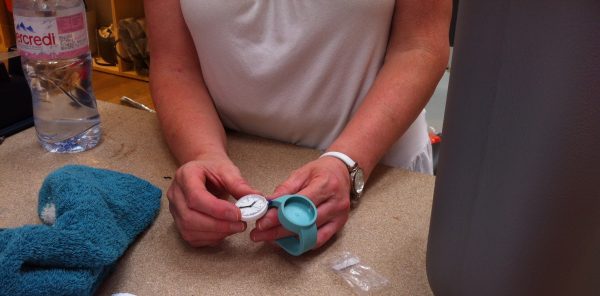 Lovely Sue putting together one of O bag's watch faces and straps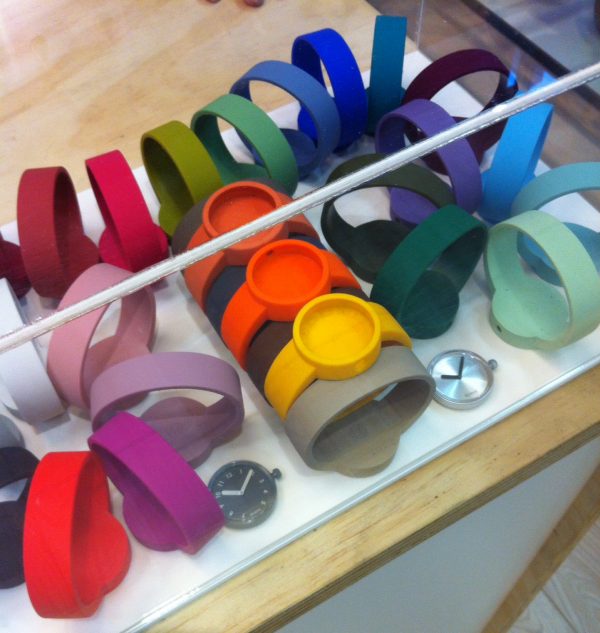 Customise your accessories….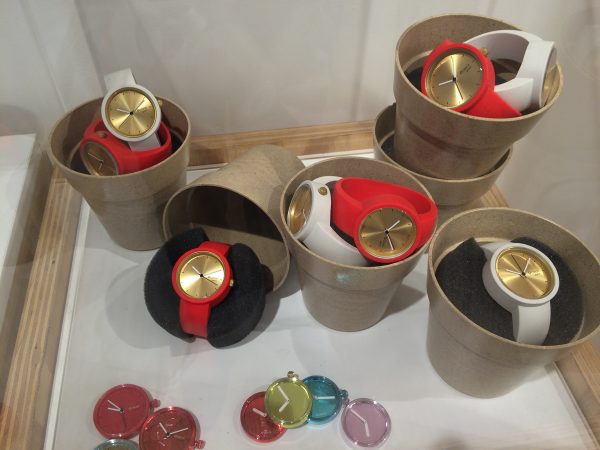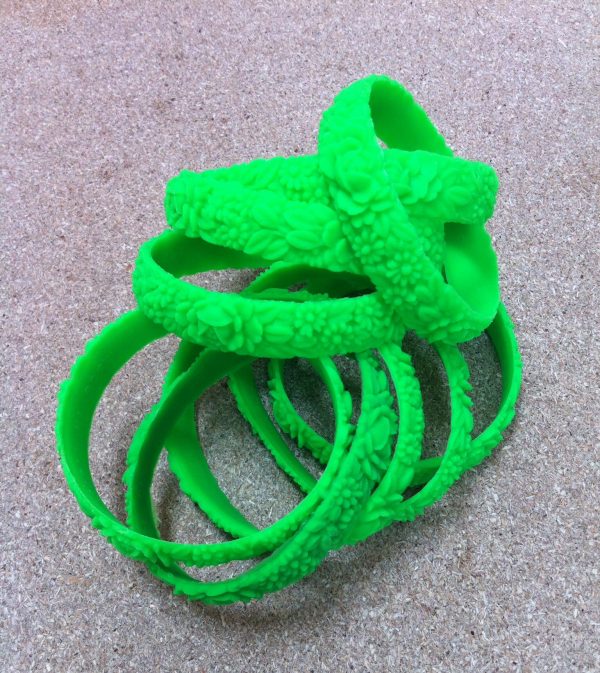 O bag bracelets available in colours to match the bags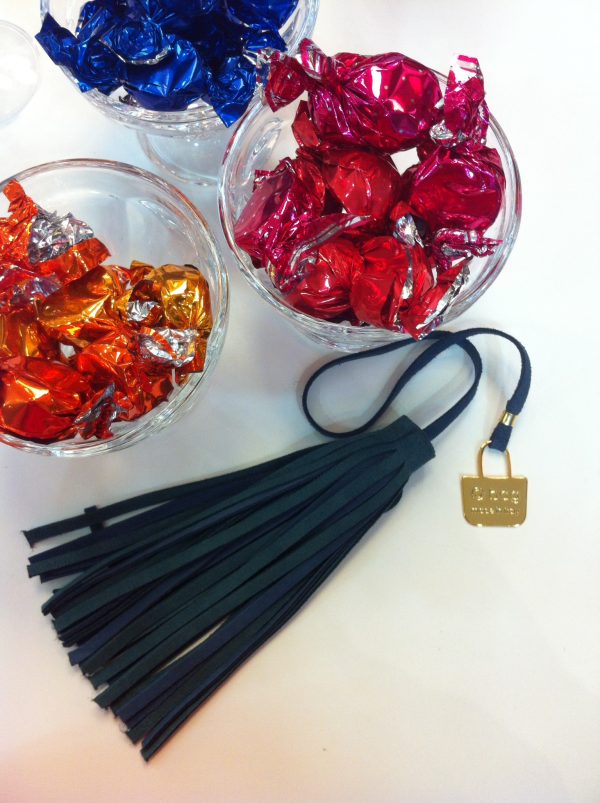 Real suede bag charm available in other colours in store
THE HERO!
The hero from the brand for me has to be the beach bags. Actually it's the rope handles I guess?! You can put them on any of the exterior bag shells and you instantly have a child friendly; sun cream safe; wet cozzy protected, take anywhere beach bag. Pure genius and looks good too! I found a bag that suited my fashion taste and worked with life style at the same time. One very happy customer!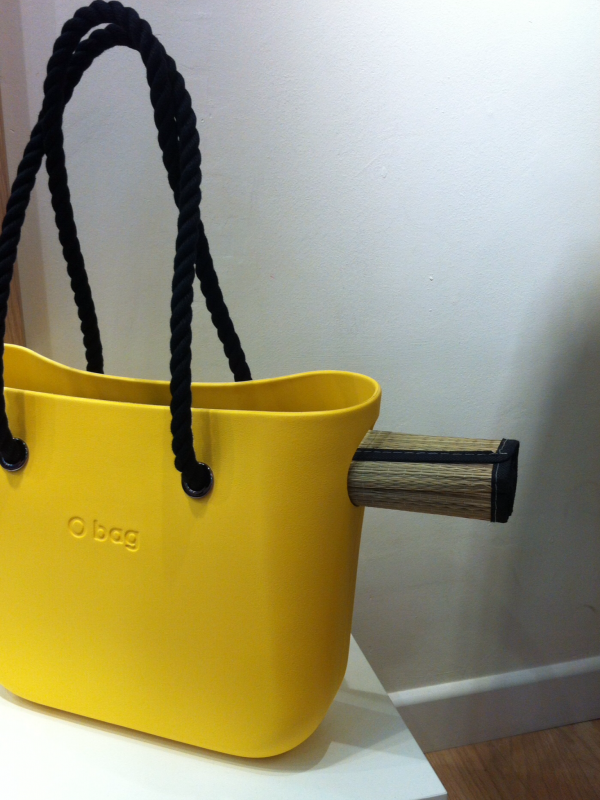 High contrast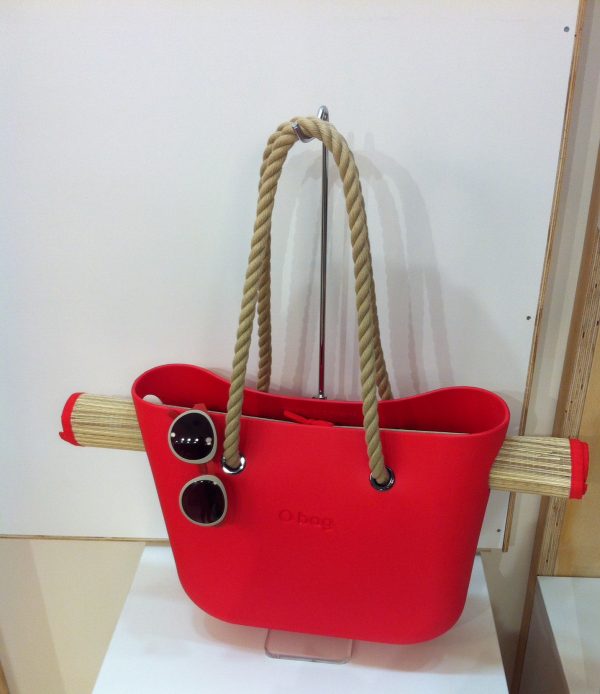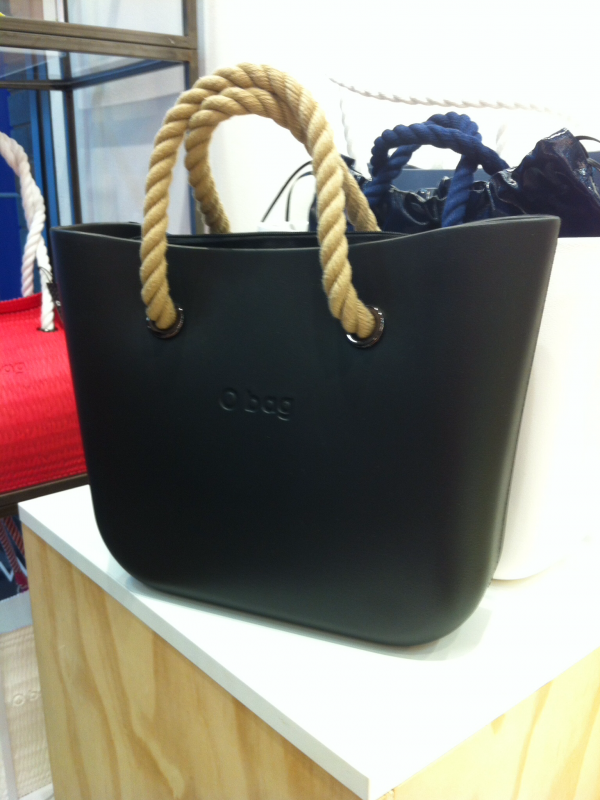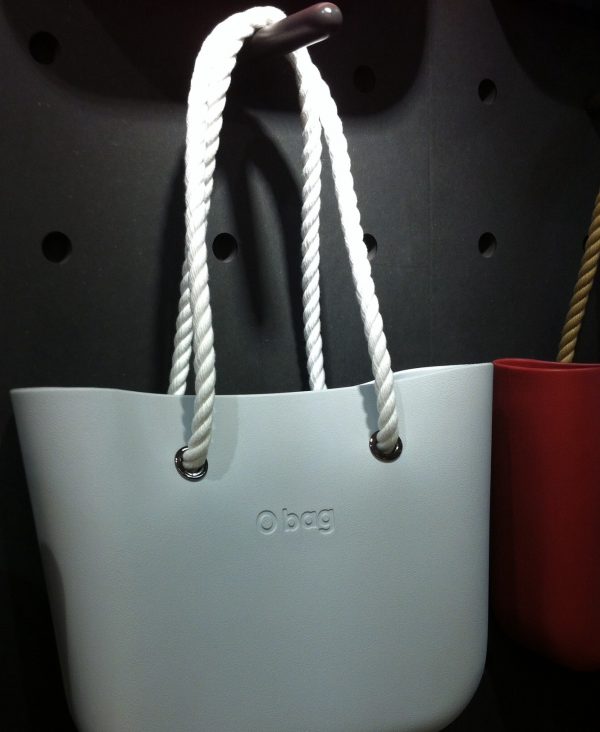 I just love the rope handles!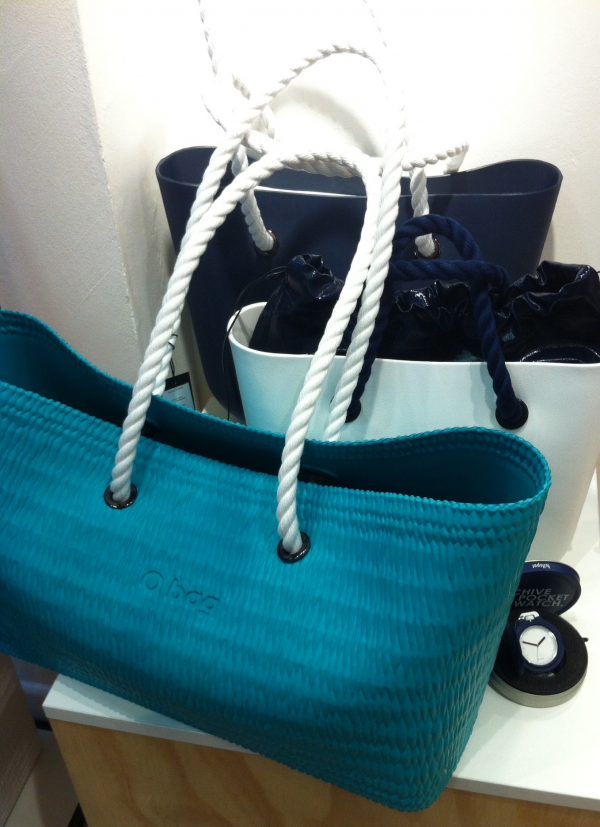 The new style – a basket weave option- O bag BEACH
THE NEW ADDITION TO THE FAMILY!
Drum roll please! I'm so thrilled with what we put together at O bag. I chose the new basket weave exterior in lime with black rope handles. I love it so much and I will enjoy using my new O bag over the next few weeks and I will do a blog to show it on it's travels on holiday!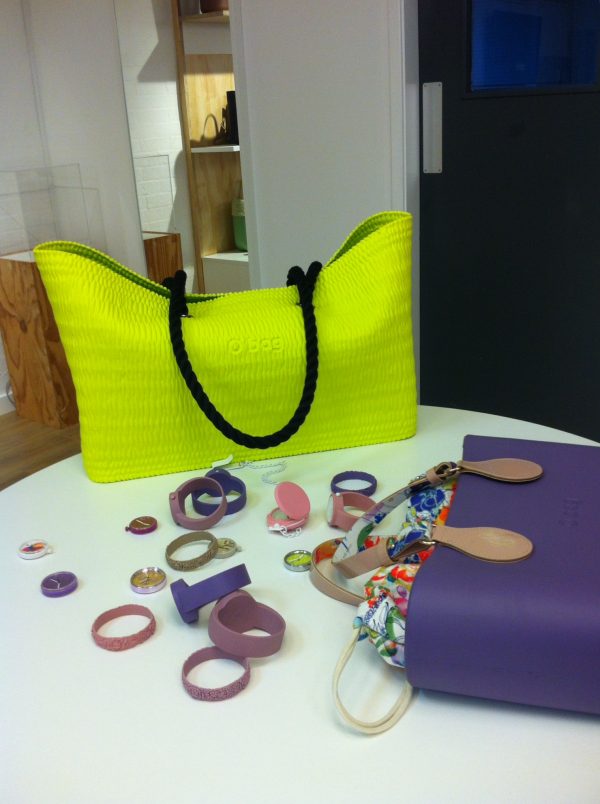 MATCHY, MATCHY!
Also a sucker for a bit of holiday fun jewellery, I went for one of their stretch bracelets in lime too! They are great for the poolside and the gym in these bright colours. I would suggest going into store in Touchwood Solihull and have a look at all the different styles on offer. Make sure you chat to the staff and find out about all the options and ways to customise your accessories. Give something a go and see where it leads……?!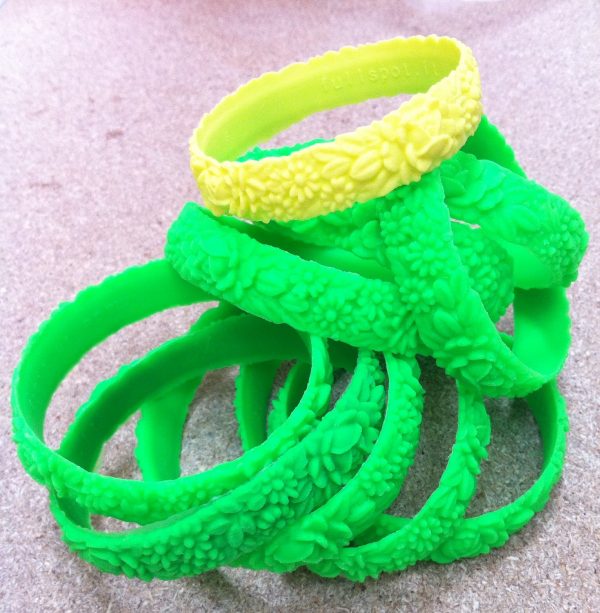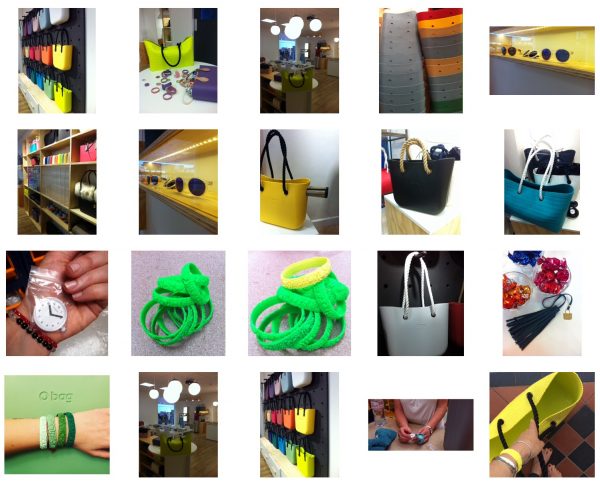 Thank-you for reading this blog and look out for my juicy tote on it's travels! The next blog may well be some arty shots of my O bag or there might be a cheeky outfit post in between. We'll see how  much time I get now that school's out! I hope you all have a fab summer and enjoy your hols!