AU NATURALE!
Not literally naked! I mean more like …. served plainly or in natural style! I'm loving the high street's infatuation with all things natural this summer. Every website has a Linen edit which is music to my ears. Oh how I love cool linen and cotton clothing in the heat. I always have and then throw in French style basket bags and I'm ooooo errr yes! In HEAVEN! Ha Ha! Well what a season it has been so far. One minute we have thunder storms and the next we are baking our bits off! I find packing for anything a nightmare. Not just for me but for the kids too. Even just packing an outfit post gym. By the time I'm done and out of the shower the weather has changed season in the blink of an eye. Whilst shopping with clients I have opted to freeze first thing on the station platform so that I'm comfortable in the heat that the rest of the day brings…. only to get soaked in a down pour at 3.30 on the school run! These dilemmas have filtered their way into my working day. Clients are finding life a challenge too and I've adapted their shopping days to suit. Clothing needs to multi task and what we buy has changed over the last few years.

LET'S DO THIS!
That said, let's just do this! I mean summer! Let's think and dream of the summer holidays ahead and all the lovely sunny weather that WILL come our way. Let's face it, when it's hot here, it's really hot! My summer holidays are never far from my thoughts and if I spot something that will make my hols even better then I'm in! You all know my mantra by now to buy less and buy better. It's why I struggle with this blogging malarkey. I hate buying loads of cheap clothes that I get bored of quickly. I love good quality nice things and actually once I find something I really love I'm more than happy just to wear it on repeat. Having said all that, high summer is a slightly different kettle of fish. Especially high summer holiday gear. I'm not a big fan of spending too much here. Let's face it, clothes tend to get covered in sun cream and go yellow, get encrusted with antiperspirant and go yellow or I "glow" on them and they go yellow! Pretty much everything ends up yellow! This year I'm finding I "glow" way much more than I did last year! That's a whole other story!
A HOLIDAY DRESS!
You can't beat a 100% cotton frock for the hols. A little throw on number to get you from the beach to the car or back to the hotel room. We go camping to Cornwall most years (though this may change next year as the boys get bigger) and I like pieces that I can get ready in quickly after a swim either in the sea or by the pool. I'm always racing after two speedy boys so when I saw this ZARA dress online I knew I wanted to try it, so try it I did! I well and truly opened a can of worms didn't I?! I'm sure some young thing wouldn't have had the problems I had and would've slipped into one quite nicely thank you very much. My 46 year old self didn't have as much luck! I tried five in store to find ONE that "sat" right. By this I mean, one that didn't have a wonky strap or not enough wrap so the split showed wooo hooo! "The one" I found was perfect! The straps covered my bra… ace! You've gotta have boobs to understand what joy this is! It had enough wrap to be descent and I just loved it! So home I trotted! If you can trot on a train???? Chuffed to bits I was with my new holiday frock! I was gonna wear it on the beach, by the pool and everyfing!!! I put it on to show Mr.W after relaying the WHOLE story in minute detail, of course he listened to every word I said!!! (hmmmmm!!!) The climax built as I came down the stairs for my grand entrance in my £25.99 dress that was the answer to all my holiday wardrobe prayers (obviously I had explained all this is every detail too!! ha ha ha!) and……. I had brought home the WRONG (oh how I want to say it! *****) DRESS!  I mean, who does that? Clearly me!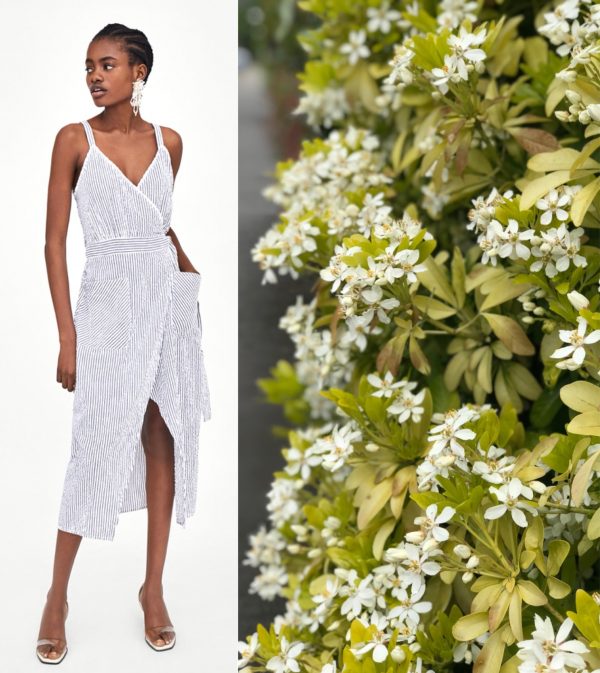 I SCREAMED OUT LOAD!
I did! Not to be defeated I ordered five online. It took five in store so I wasn't taking any chances, oh no! ZARA must've thought …. actually I've no idea what they must've thought as they packed up five size medium sun dresses into a box all going to the same address? I collected them and tentatively tried them on. Go on guess? Yep! ONE was good to go! Returning the other four was a bit embarrassing but I reckon the staff in ZARA have seen it all. That's what I'm telling myself anyway.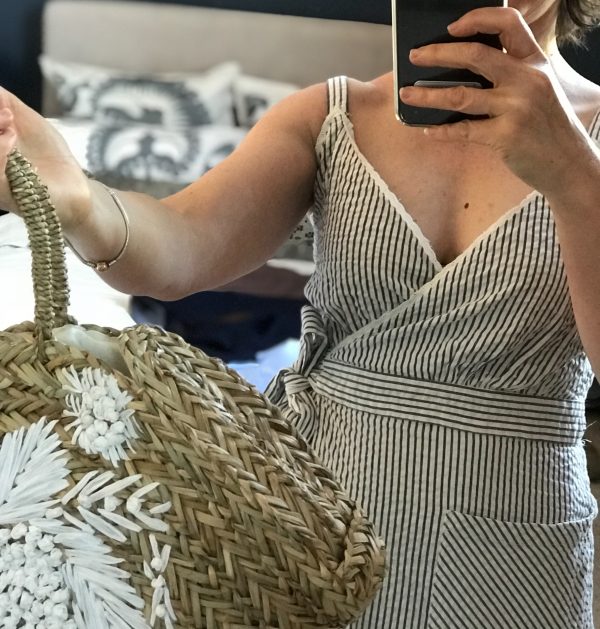 Sun dress – ZARA
SIDE TRACKED AS A FELL IN LOVE!
Quite simply I fell in love with this basket. It was a little find in TOPSHOP Birmingham. It's sold out online at the mo but there are some left in store if you're quick and It's your thing. I can't remember exactly how much it cost??? Around the £29 mark I think??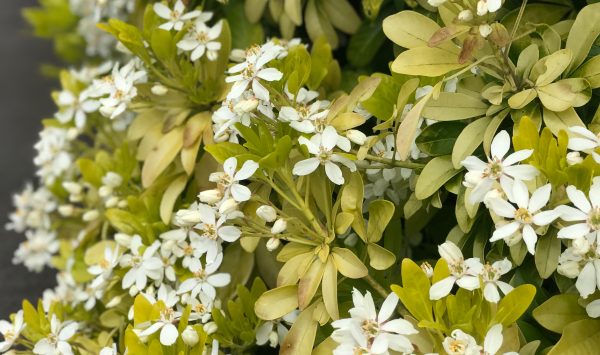 A FUNNY LITTLE STORY!
It's a good job I can laugh at myself. I know I'm a bit crazy and I know I'm obsessed with fashion and styling but honestly don't get disheartened. Shopping isn't always easy and the high street can be both wonderful and awful all at the same time. A bit like being a mum? Finding the right thing can be frustrating and I often have problems with sizing and quality. It's not just the cheaper brands either. I had to return Levi jeans too the other day that were too big when I tried them on from an online order. I had to go back and buy the actual pair I'd tried on in store to get the fit I wanted and they were both the exact same size on the label and the exact same style of jean. It's not you…it's them! Ignore size labels. Don't feel deflated if you have a day where you feel that you have to keep going up a size. The next day and a different style and you might find you go down a size. I have clothes in my wardrobe that span the size spectrum but they all fit me. Shopping isn't easy all of the time for everyone else.  Just have fun, keep calm and carry on.
THIS WILL REALLY CRACK YOU UP!
If I don't admit to this I know my mate (bless her cotton socks!) will dob me in and post it any way on social media so I may as well come clean. I took the ZARA sun dress back! I am hilarious! I decided it was all too much work and that the dress wasn't really "me" in the end. Does anyone else do this? I don't mean go to the extremes I did, that's just bonkers, I mean want something, get it and then not want it? I just wanted to get it spot on then decide, makes sense right?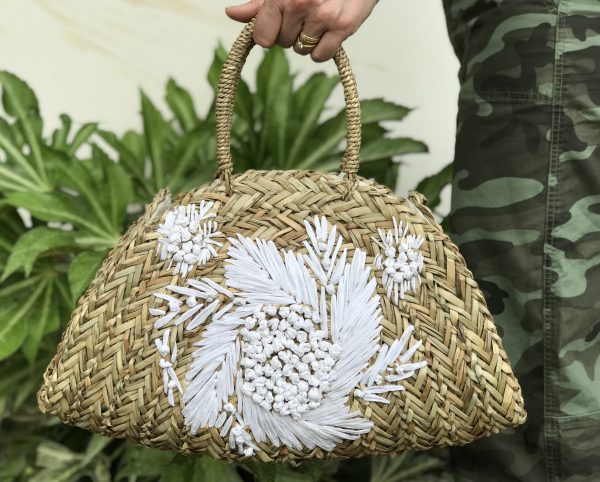 HAY CAMO!
So THE Zara dress would be great for someone else. Me, I'm still searching for fun summer bits and bobs. I hate shorts, really hate them but  I've found a few pairs lately that I'm really pleased with and have kept!  I'll share soon hopefully as work winds down. Also I've been exploring camo print. Not in the form of a jacket as one might expect but camo pants….TROUSERS! Watch this space………
Thank-you for reading! Have I really committed myself to my next blog being about shorts?!!! arhhhhhh! No, camo print next, yes camo print! Phew! XXX