HOW TO WEAR!
I'm sure I've said it at some point in the past but I am going to try to never say "how to" do anything ever again. I have learnt a lot over the years. I have learnt the most from dressing other women. I love how different we all are. I love how one person will carry off a look completely differently to the next. There's nothing more refreshing than diversity. It would be such a boring world if we all looked the same. To me it's not always about how something looks but how it makes the wearer feel. A happy woman is a beautiful one. I think Coco Chanel said something similar? When I put an outfit together for a client and they feel confident and comfortable then they look their best. Sometimes the rule book gets thrown out of the window. We all know that well fitting clothes are the most flattering and there are lots of tricks to making the wearer look taller, slimmer or to create certain assets that might not be there or even to minimise areas of concern. This is all well and good if it helps someone back onto the road of success when it comes to getting dressed in the morning. My job is always going to be a holistic process to help ladies see how wonderful they are no matter what. This goes back to diversity and that there shouldn't be a stereotype of what we should look like. I've had my ups and downs along the way but I am pleased to say that it has only made me stronger and more passionate about finding a way to reach others and to help them get back to simply enjoying life. Isn't that what it's all about?
THIS LIST OF INSTRUCTION THEN?
Not going to happen! This is not a post about "how to" do anything! "How to wear …….?" No, it's going to be "how I" wore it! How you choose to put together different pieces will be entirely different to me! Good for you! You go girl and have fun. My job to to get you to try! I know summer can be tricky. This blooming rule book! "Everything's big and oversized" you all keep telling me. "It's not flattering?!" So what! It's HOT! FINALLY! Wear something comfortable that keeps you cool and you can get covered in sun cream!
FICKLE FASHION DOES MAKE ME LAUGH!
Apparently the pointed flat is back! Did it ever go away? I think I bought my silver Boden ones, pictured in the outfit below, at least two years ago and a similar pair the year before in a different metallic. I thought I'd share that bit of trivia just because I do find it all quite funny! When you've been in the industry for as long as I have it's such a giggle to take the "P"." Black is the new black" don't you know, Darling?!!! I also share this point of view to encourage everyone to lighten up when it comes to what is right or wrong. There is no defining answer. It's all a matter of taste. Every creative field from film to art; from cookery to dance and from theatre to fashion, it all has it's "stuck up" side which can intimidate us from even trying. I say "try", relax and have fun finding a style that feels good for you. I'm going to try and quote another famous person again! I remember years ago when Victoria Beckham first started out as a fashion designer she expressed her concerns to a friend of even trying for fear of ridicule. I believe the friend was Tom Ford (the fashion designer) who said (something like this!!!) – If your work is done well and the clothes are beautifully made then people may say they don't like it but they can't say it's not good. My point being? If I (or indeed you) do something to the best of my (or your) ability and with passion and conviction then even if people don't like it I (or you) can carry on regardless in the knowledge that it is at the very least "good ".
HOW I WORE CULOTTES!
Because they are easier than a skirt when you have kids! Because this pair looked good with flats, a tall order when it comes to lots of skirts! Because you don't always have to shave your legs and because I liked them! You may have read my previous blogs about kissing a lot of frogs to find your Prince, well, these culottes were no different. You don't (no, seriously, you don't !!!) want to know how many different pairs I tried before I found theses!!!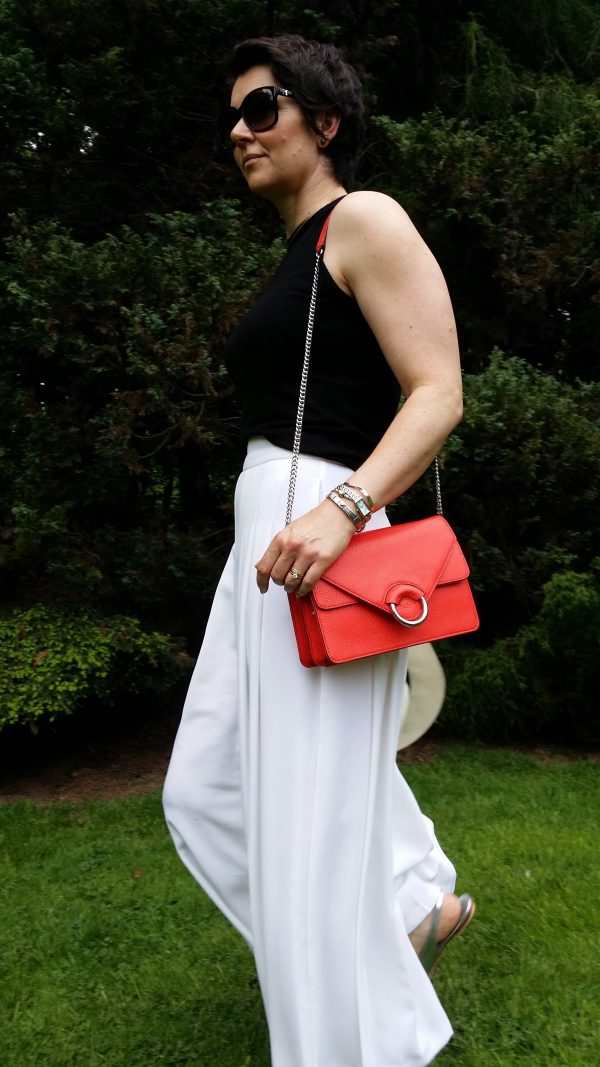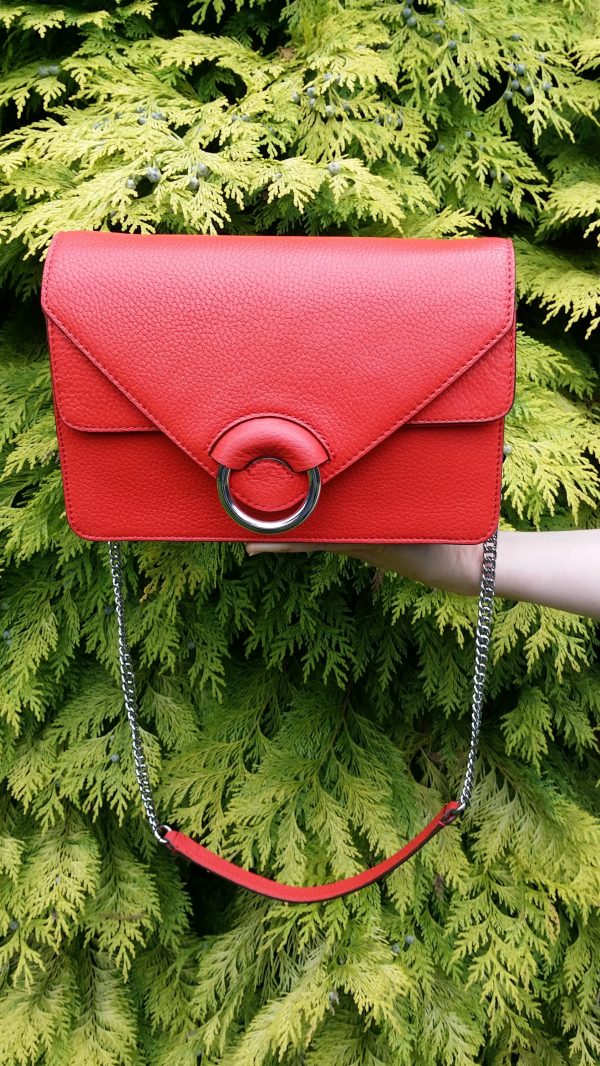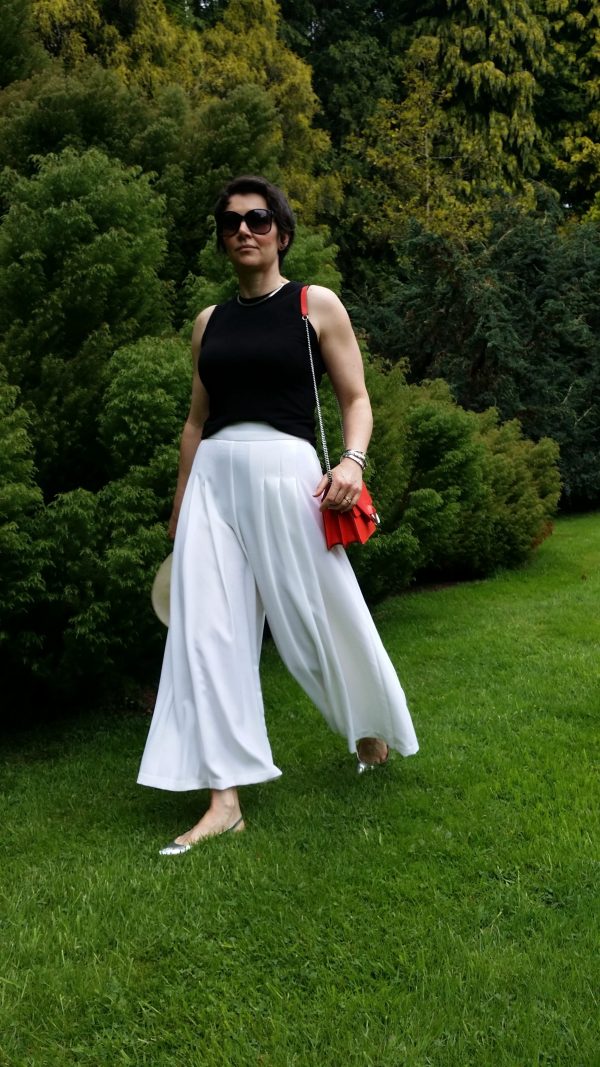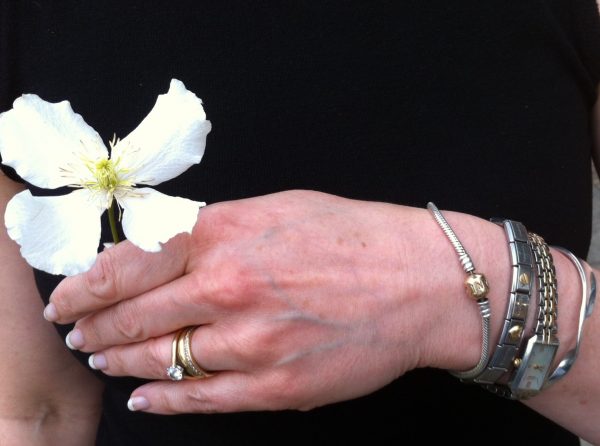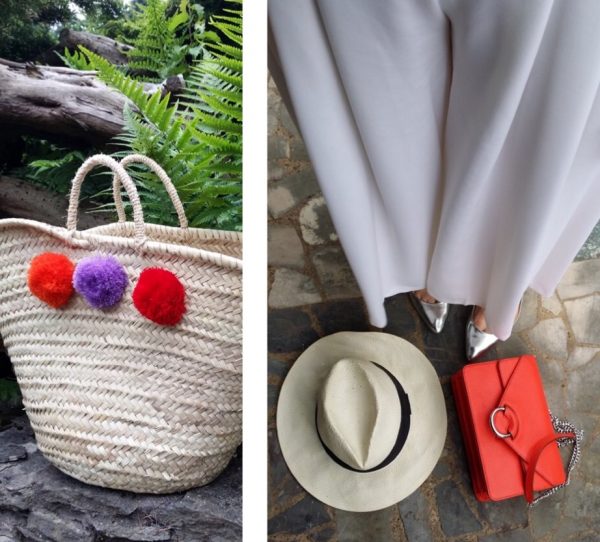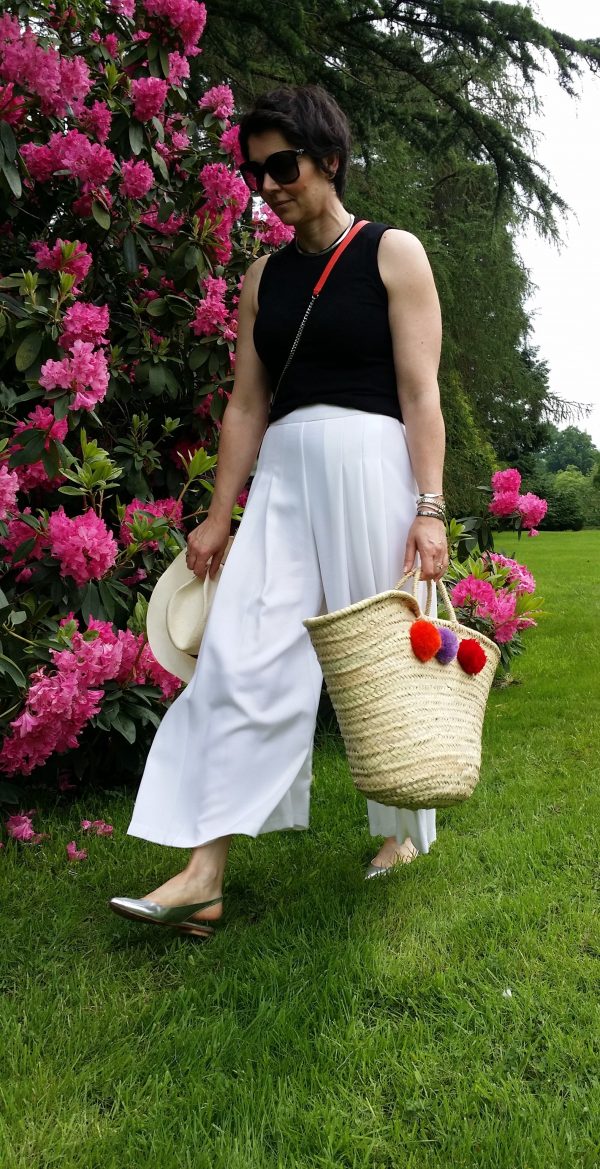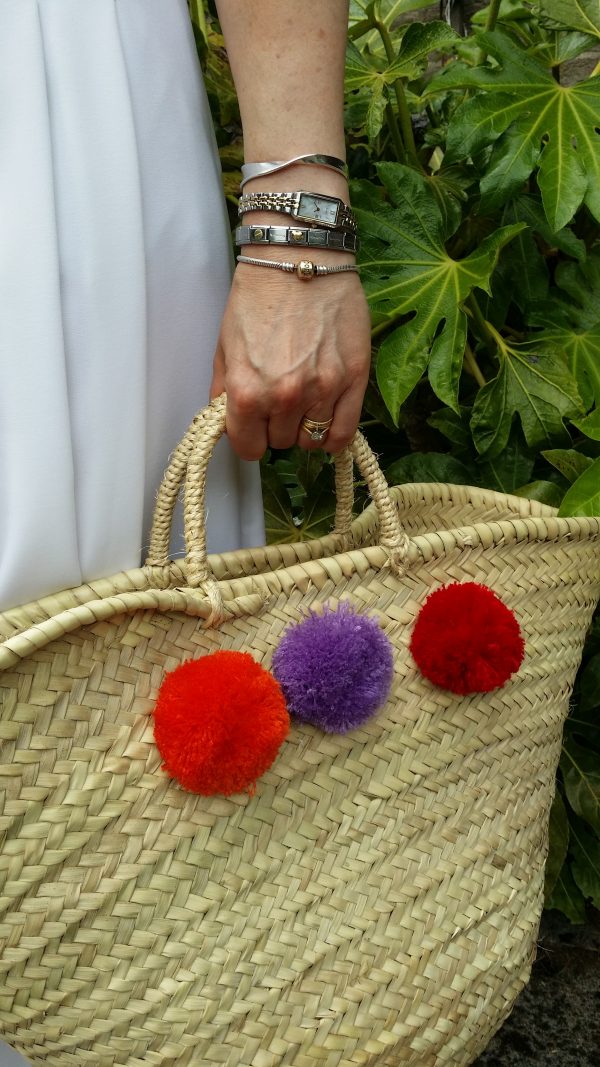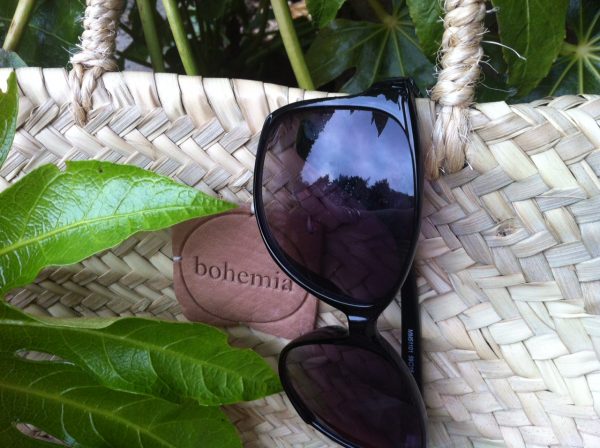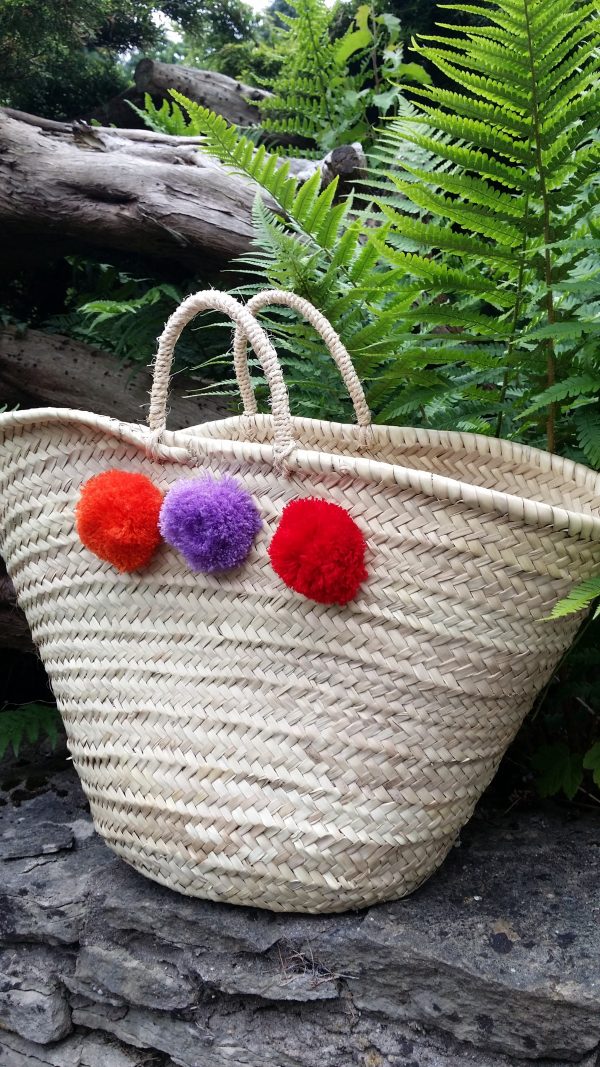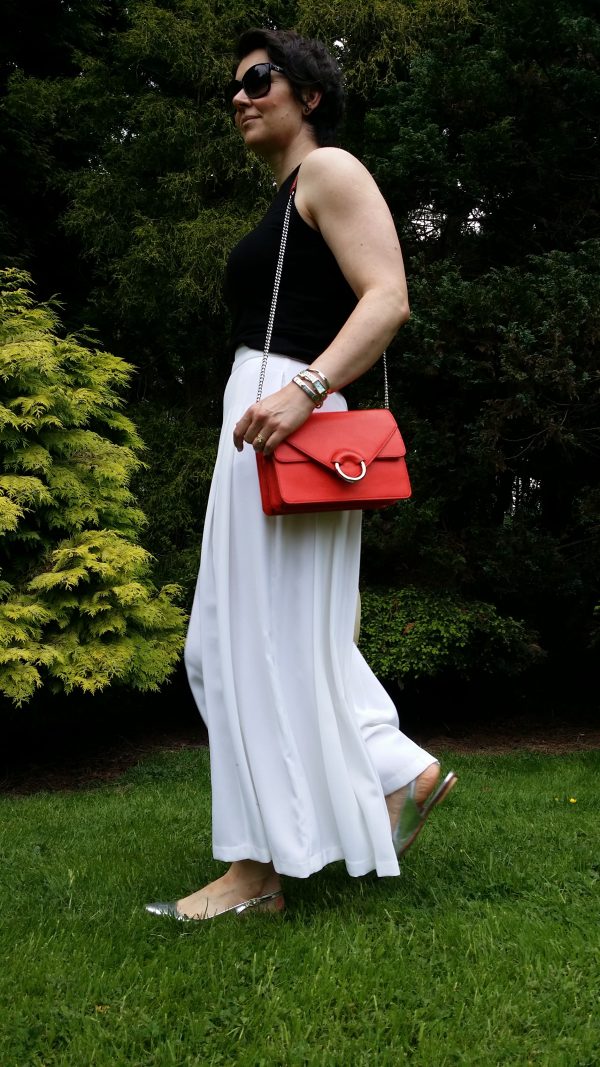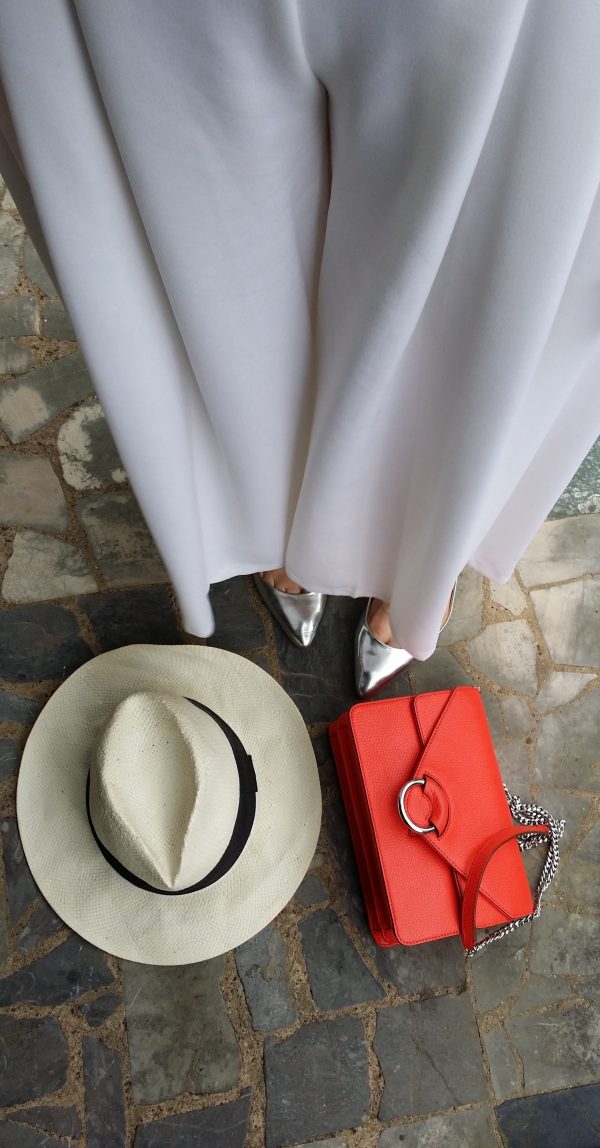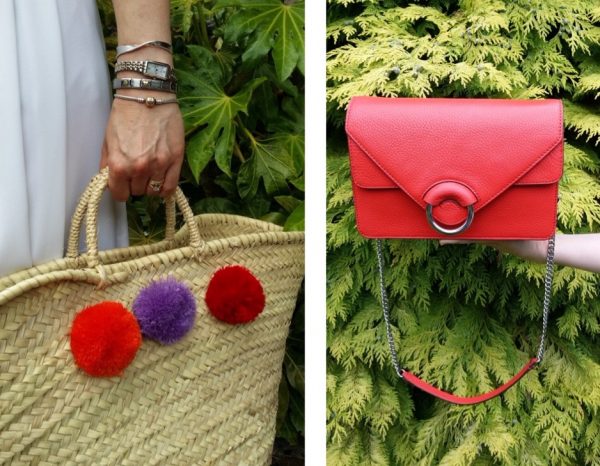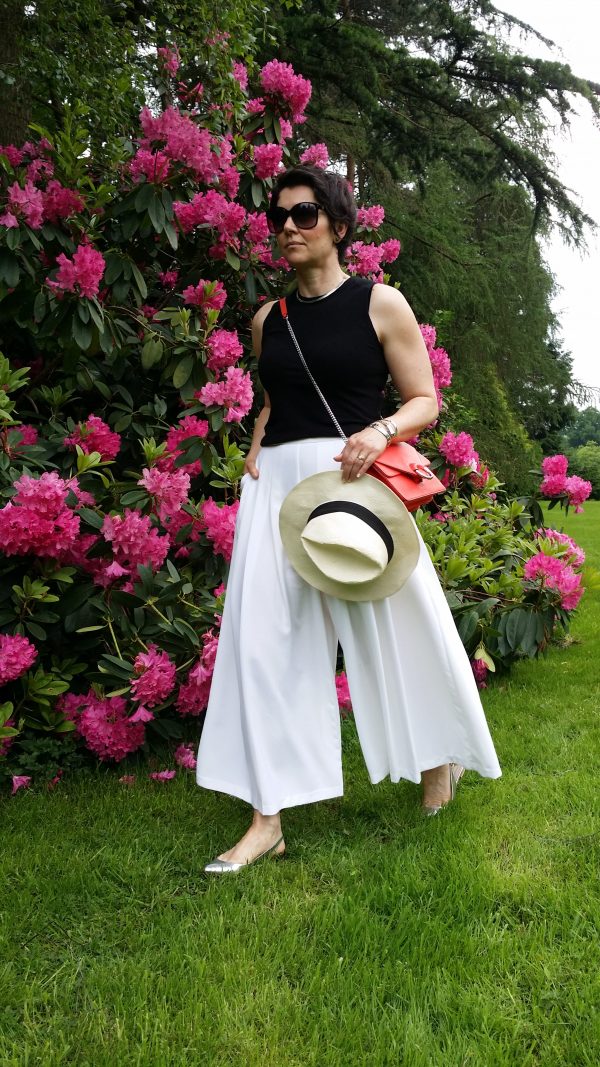 White culottes – Zara (sold out on line)
Black tank top – Zara
Leather bag – Banana Republic
Silver flats – Boden
Silver collar necklace – old  (similar here)
Bracelets – Pandora, Nomination and silver bangle (old)
Watch – Citizen
Basket bag – Bohemia Designs
Sunglasses – Missoni (similar here)
THANK-YOU!
Thank you to Jess and Paul for letting me use your beautiful garden and fab retro floors for these photos and making it look like I'm really on holiday. Summer is here for the time being and it has been nice to be able to actually wear the the bits and bobs I've been posting about up until now.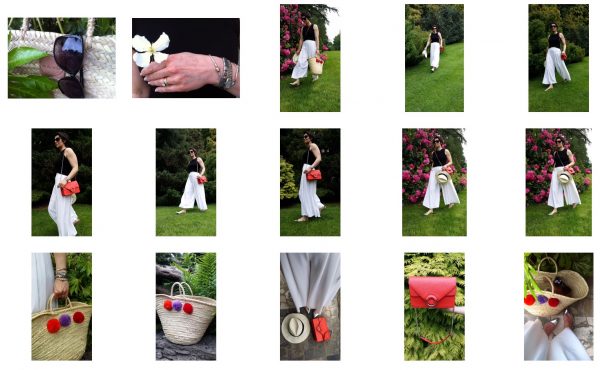 CRACKING ON!
So we're cracking on aren't we through the seasons' trends? Before you know it, it'll be Autumn/Winter 2017 trend alert. Mean while, enjoy the sunshine while it lasts and it's not long until the Summer holidays! Thanks for reading.