WHERE DID THAT COME FROM?
This blog is all about GAP. The next item was a real shock to the system. One of those rare little finds that I fell in love with once I'd tried it on. It's this washed black denim jacket/over shirt from GAP. I'm a sucker for washed black denim as it goes with so much more than black denim. You don't need to worry about clashing your black shades as it's really dark grey and can be paired with blue denim too. When I first saw it on the shop floor folded innocuously in a messy pile, I took a double take. My brain was racing. This could go one of two ways. Either a bit "Guns and Roses" (you'll see what I mean when you scroll down to the image!) or Vogue editor fabulous. As I said above, once I tried it on I instantly decided that it didn't matter which it was, I was buying it! I need to stress here that it's GAP's friends and family event on Thursday for a few days where all Holiday Season (American for Winter!) stock is at 50% off.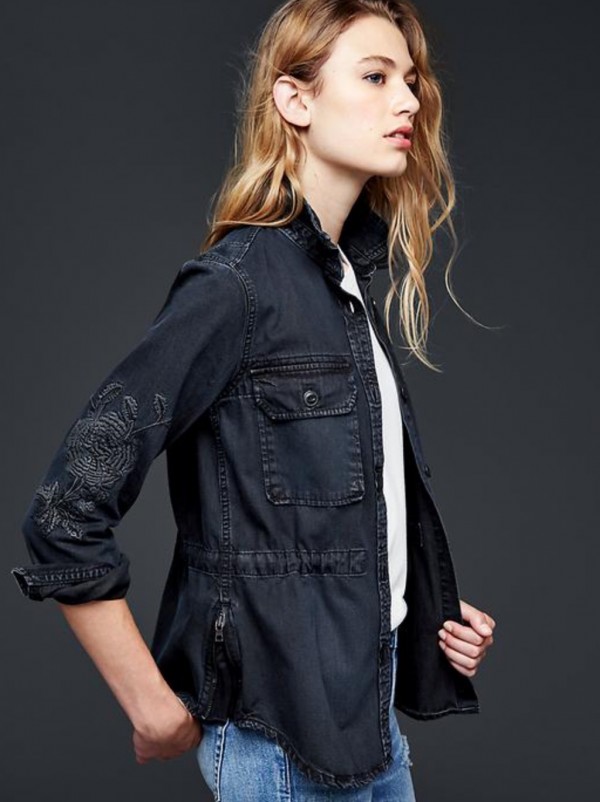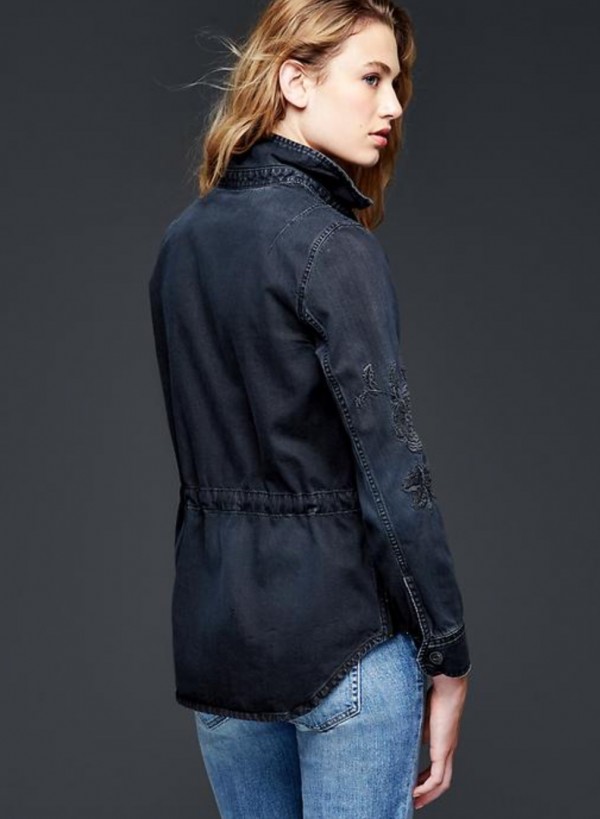 DENIM JACKET – GAP  £49.95 full price
I fitted a size M
RUDE NOT TO!
So I continued around the store! I have had a love hate relationship with GAP jeans over the years. Last season I was obsessed with their sexy boyfriend jeans. This season I have found their Resolution Denim Range to be a great fit. The reviews on line are good too from other customers but I tread carefully when it comes to recommending jeans as in my experience it's the area where us women vary the most. From the shape;the cut; the length; the wash and the amount of stretch that we like. This fabrication  is described by GAP as "their smartest denim yet". As in "smart" stretch and shape recovery as opposed to being the opposite of untidy! Resolution denim comes in skinny and straight fit. The skinny fit was a client favourite due to the high rise. I was particularly impressed with the Resolution straight jeans as they were still fairly skinny but were super flattering around the ankle with the bit of ease in the shape. Great to wear with a heel when super skinny can look a bit …. oh gosh… how do you phrase it??? you know? OK for a night out but every day? Am I digging myself a hole? Anyway, a client bought over six pairs in a mixed bag of skinny and staight and wished she'd bought more! If you find a pair that fit and when they come in so many different washes and colours it would be rude not to at least try them!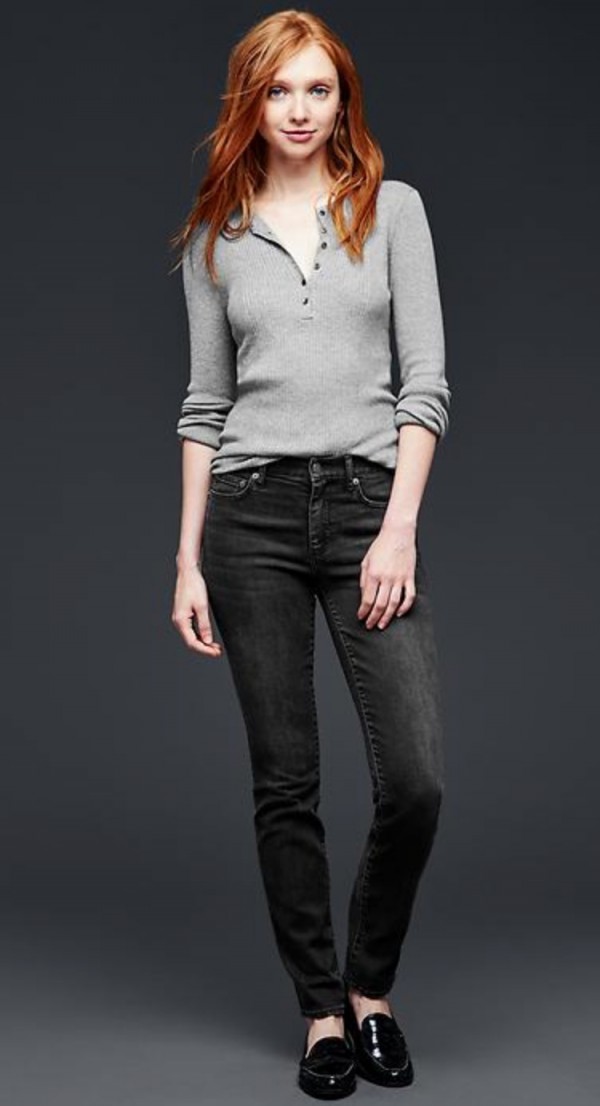 JEANS – GAP RESOLUTION STRAIGHT
I tried on several of the same size to find the perfect fit.
I had to size down in these too to a 26″ R if it helps?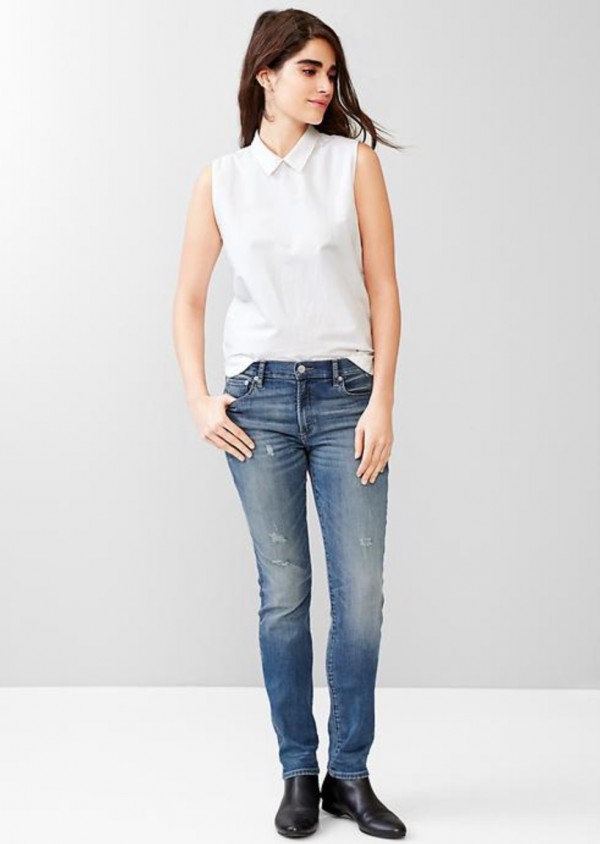 JEANS – GAP RESOLUTION STRAIGHT
I sized down in these too.
A FIRM FAVOURITE!
What you are interested in buying in store will be different to me and we all know GAP for their great basics, T- shirts and lounge wear. I've tried to highlight the bits and pieces that were of interest to me. I bought lots of boys jeans and trousers too as they fit my boys really well and they often do an unusual colour in their khakis which is a refreshing change when it comes to boys clothing. I personally wouldn't wear their Logo clothing but, again my kids love their hoodies. One thing that GAP has done really well over the years is their merino wool basic jumpers, polo necks and cardigans. There's often an unusual colour here too as well as your essential black and navy. The quality of this knitwear is really great for the money and if you can pick it up with discount even better!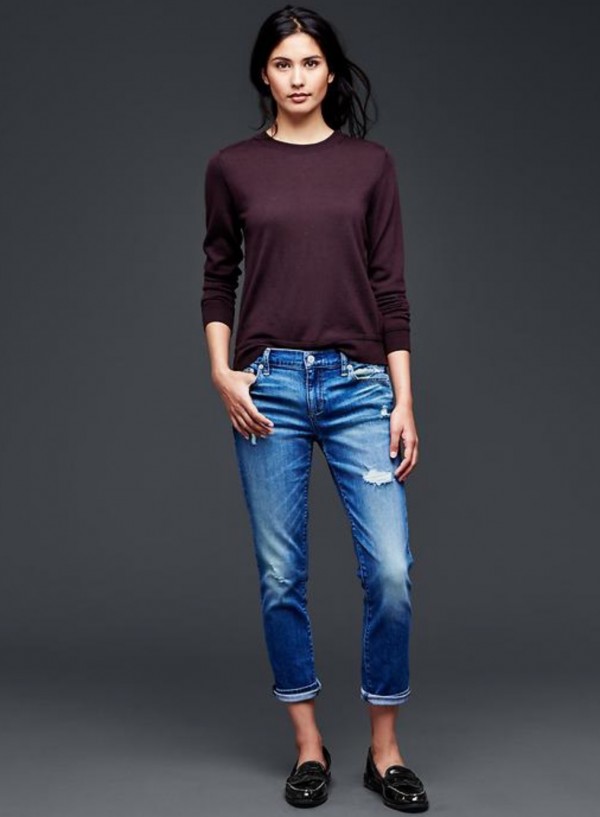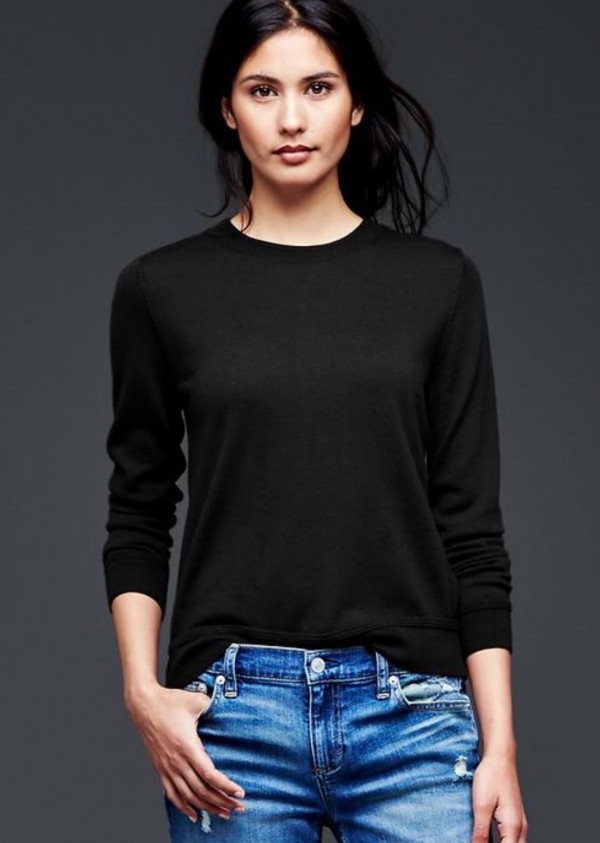 MERINO JUMPER – GAP
GAP in SOLIHULL TOUCHWOOD is having a closed doors (strictly invite only)  FRIENDS AND FAMILY event in store on FRIDAY 20th NOVEMBER at 6pm until 7pm. Drinks and nibbles will be available and it's a great opportunity to shop for yourself or for Christmas gifts. There will be 50% off all full priced stock. If you would like to come then please contact the store and mention that you are "friends" with SOLIHULL STYLE to see if there are any tickets still available. ( tel: 0121 709 1953 )
Thank you for reading and all views are my own. (this is not a sponsored post)