THE FASHION PACK!
There's a tiny little accessory that is making big waves amongst the fashion pack lately. It's the neck scarf. Either in the form of a traditional bandanna or a little printed silk square, it doesn't really matter. Tie it just about anywhere! Round your jeans, round your bag or round your neck. I've collected an obscene amount of scarves over the years in all shapes, sizes and colours but it never stops me buying another one! The one down side of a fun print on a scarf is that when it's folded fabulously around ones neck the detail is lost. Never mind I thought, I know that behind the bubble gum pink and "butter wouldn't melt" exterior of my seemingly innocent scarf lay a more slap stick silly side! LITTLE MONSTERS!!! In all their glory! Not dissimilar to both my children!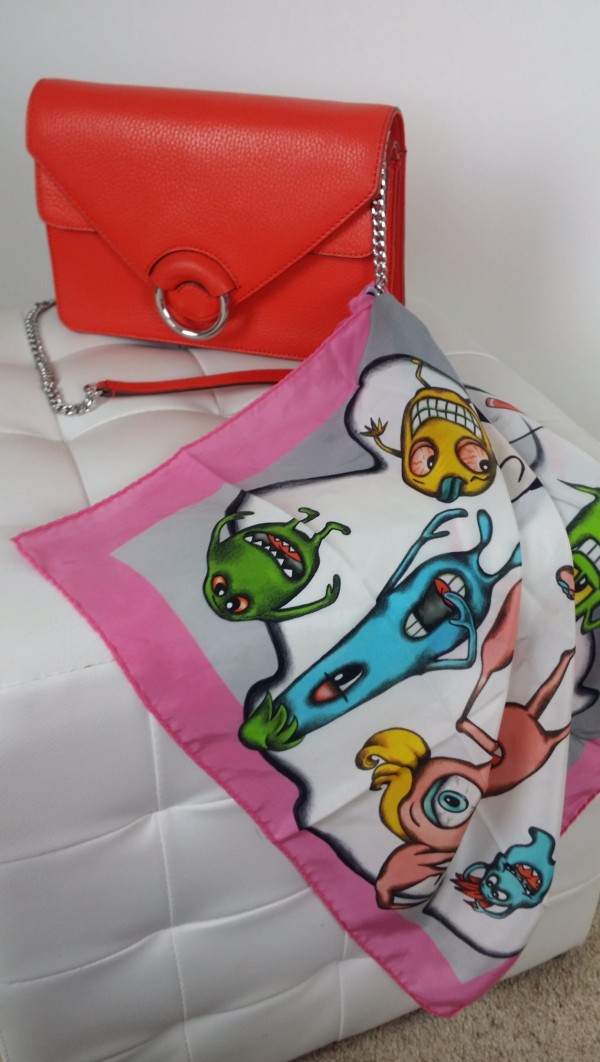 LITTLE MONSTERS AND MONSTER TRUCKS!
It was my eldest's birthday this weekend. He had dreamt for as long as I can remember about owning an RC car. This birthday seemed the right time to let that dream come true so off we went to choose his car! I'll cut the story short as this is about fashion after all but if you are a mum of boys then you'll understand! I don't want to open a can of worms over a debate on stereotyping children or gender but my boys are just "typical" boys so my weekend never involves anything to do with ballet or girlie treats. So, in short they enjoyed watching the men at the shop racing their cars around the track at the back of store and had little eyes on stalks looking at the vehicles and monster trucks for sale. Watching the cars in action just added to the excitement of the day for the little man and it was a place that would be worth visiting again (I'm sure his car will need repair sooner rather than later!)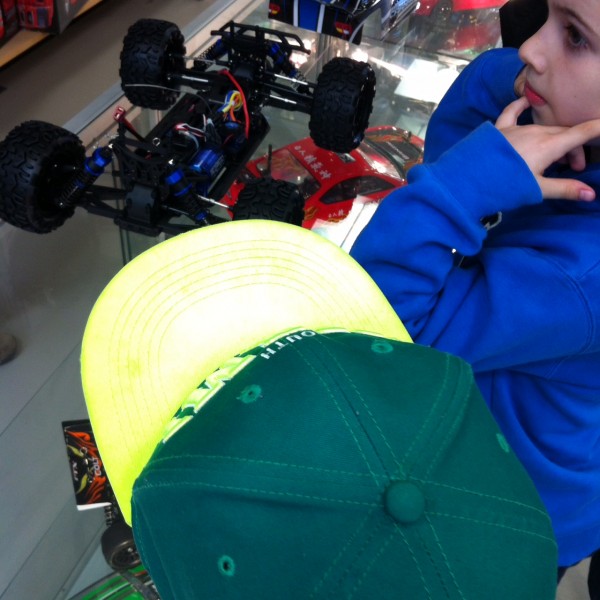 CHOICES, CHOICES…..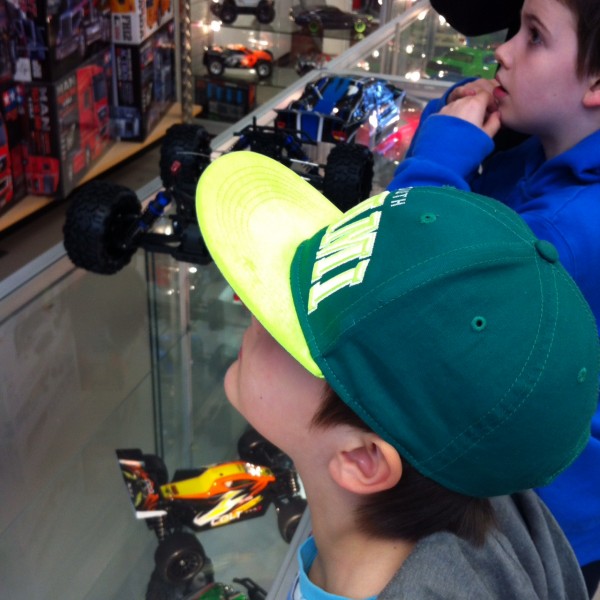 …..AND DECISIONS, DECISIONS !!!!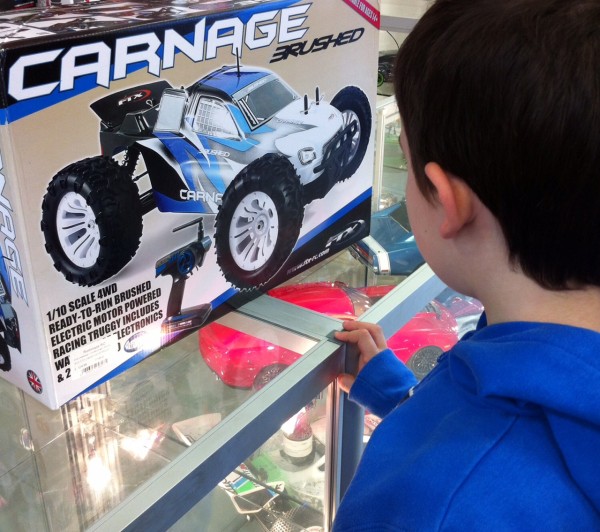 "CARNAGE" , well what can I say?! THIS MONSTER TRUCK  NOW HAS A HOME!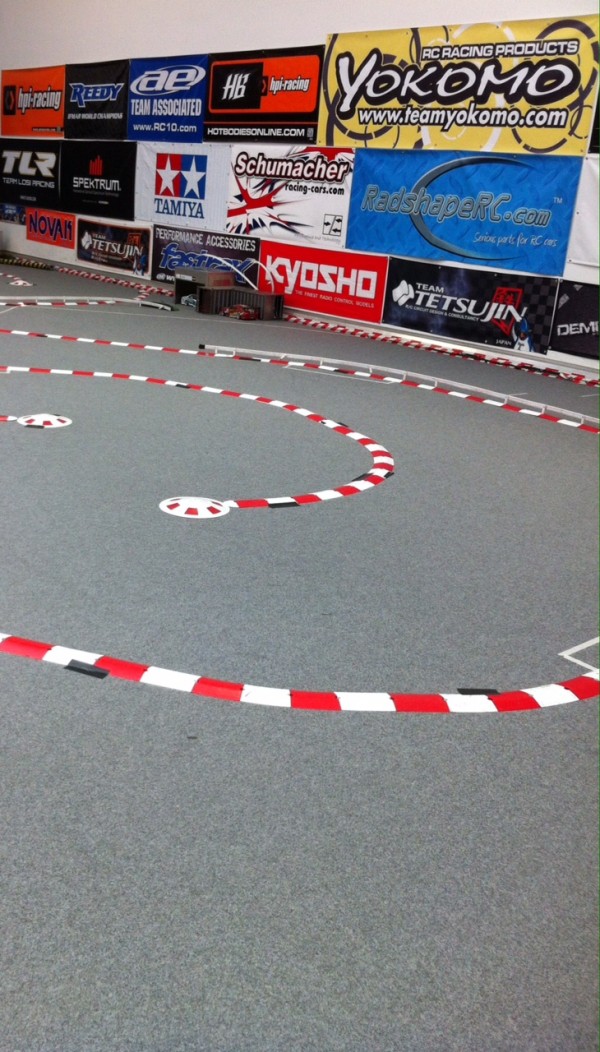 Simply hours of entertainment for my little monsters!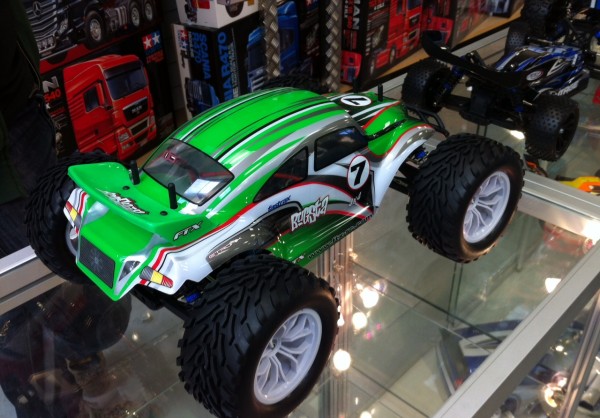 ENOUGH NOW!
Back to the real reason of the blog! A bit of fashion! Definitely a fun post this time! Sometimes it's just nice to go off road for a bit! Shake things up and find something slightly unexpected that you really like. I was shopping in TKMAXX for a friend. I wanted to get her a scarf and get a better quality item for her within my gift budget. Don't worry, I did get her a scarf! I just happened to get one too! I'm a sucker for this candy pink shade that's in the design and the MONSTER print just made me smile. I knew that my youngest would find it amusing too.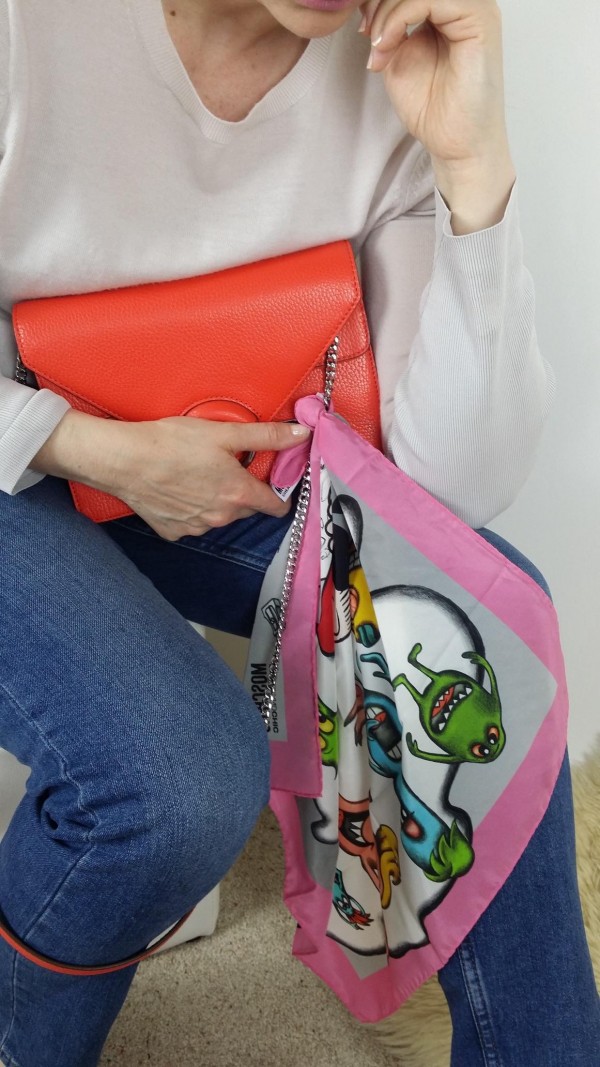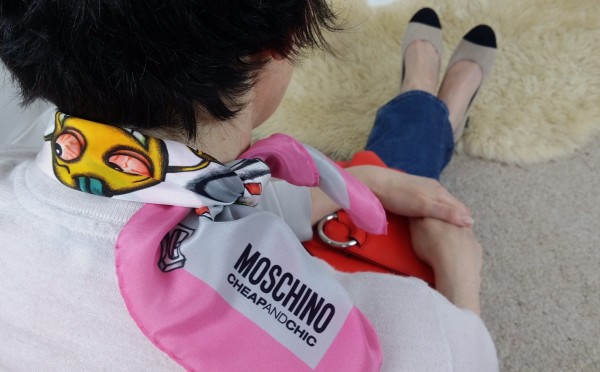 BAG CHARM!
Tie your scarf around your bag to add a pop of colour to your outfit or use the colours in the print to pull your look together. It's also an easy way of adding softness and femininity to jeans or tailored pieces.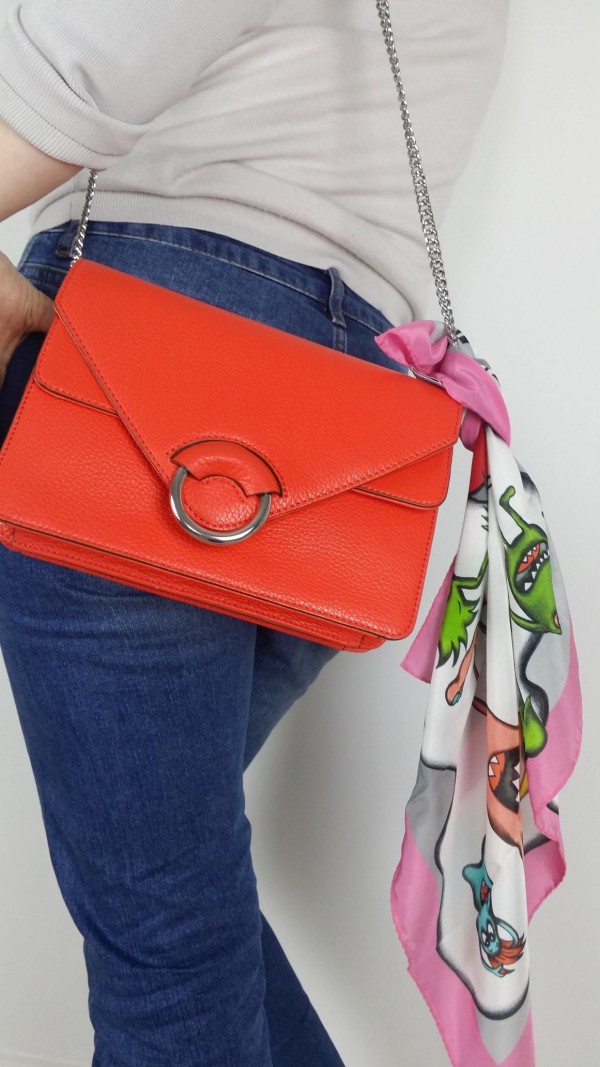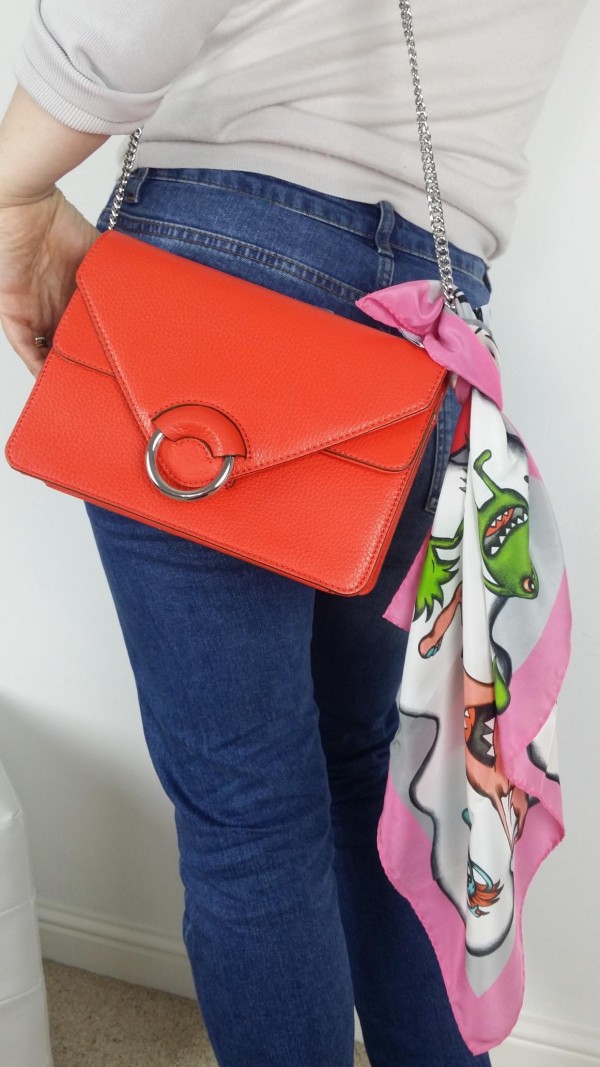 POUND PER WEAR!
Sometimes it's the little details that I get the most enjoyment from. Like finding this scarf. It didn't break the bank; I'll have it forever and I'll wear it a lot. There might be times were I move on but I'll go back to wearing it time and time again. Little details can make a big difference. If I forget to put in my earrings in the morning I feel odd all day! Accessories can be fun or can be elegant and timeless. Over the years I have changed my opinion on what is a "neutral" in my wardrobe. Obviously all the pale natural shades and earthy tones can be labelled as neutrals but I have found a bright pop of colour in an accessory to be just as versatile. My last few Spring/Summer blogs have been about adding colour into our wardrobes and you will possibly remember the orange/red bag featured in these photos? I have found that I can put this vivid shade with far more outfits than I first thought. A pair of bright shoes can be worn with just as many outfit combos as a nude pair and actually give your look more personality and confidence. The little pair of emerald green crystal earrings in all the pics in this blog have been worn so many times since they were purchased despite being this strong colour. Some well chosen accessories can really expand your wardrobe and give your clothes a new lease of life to get them worn in other combinations.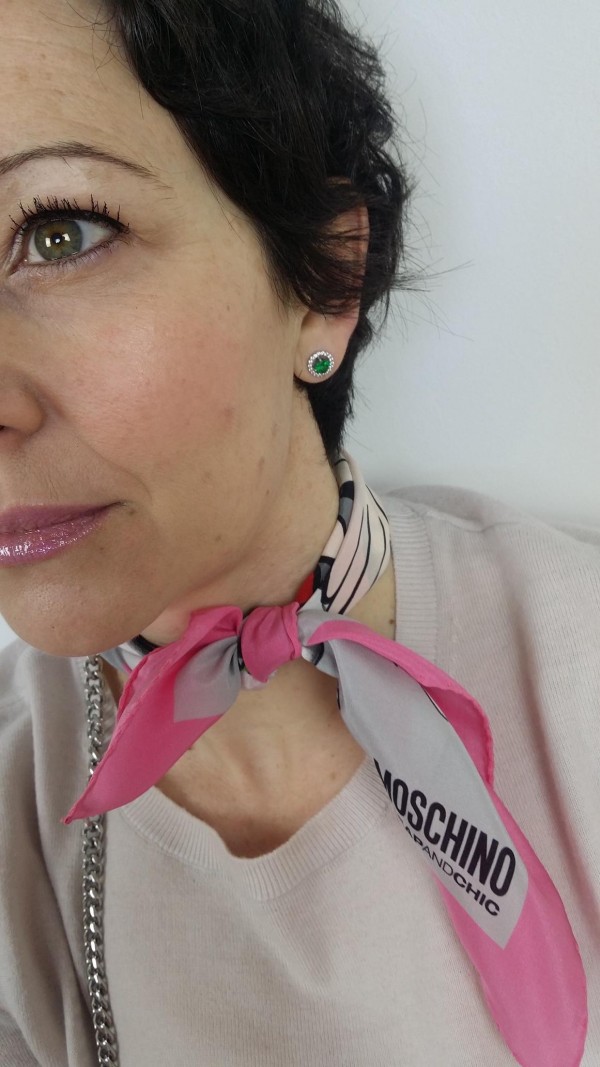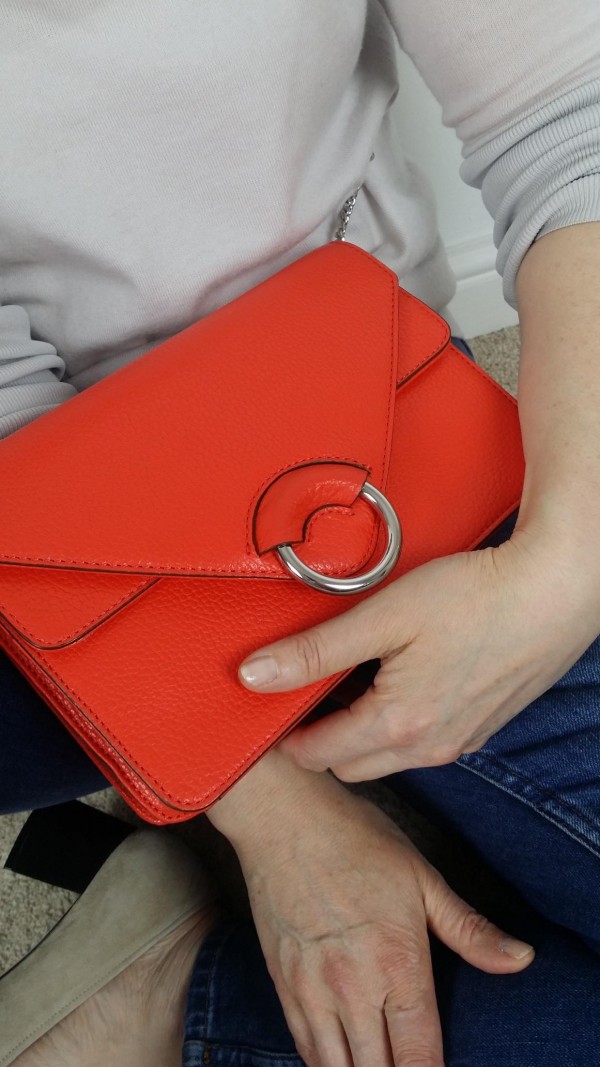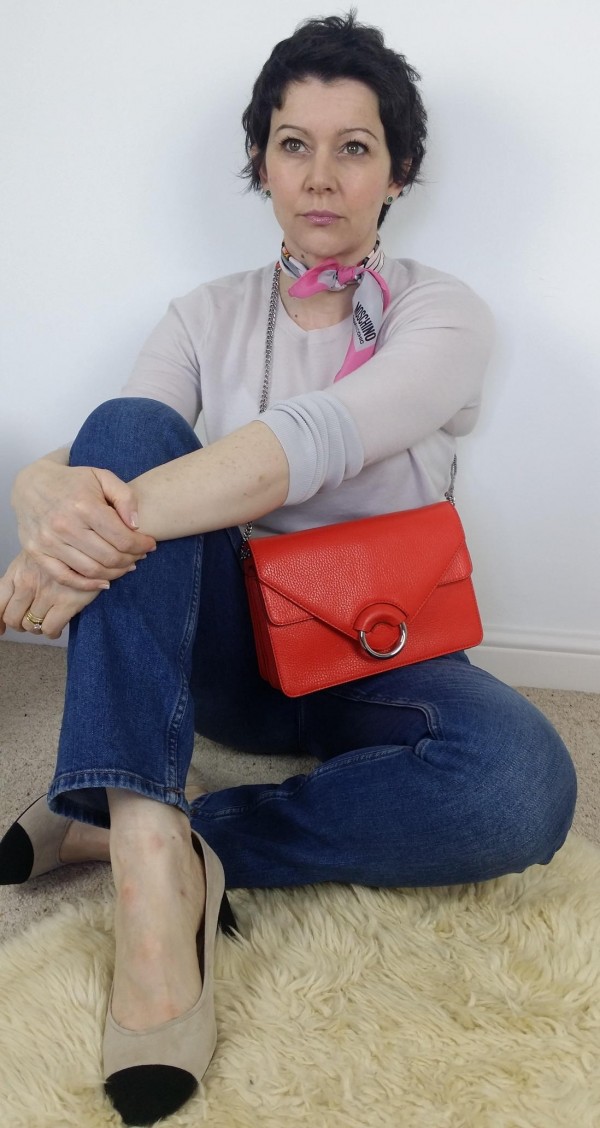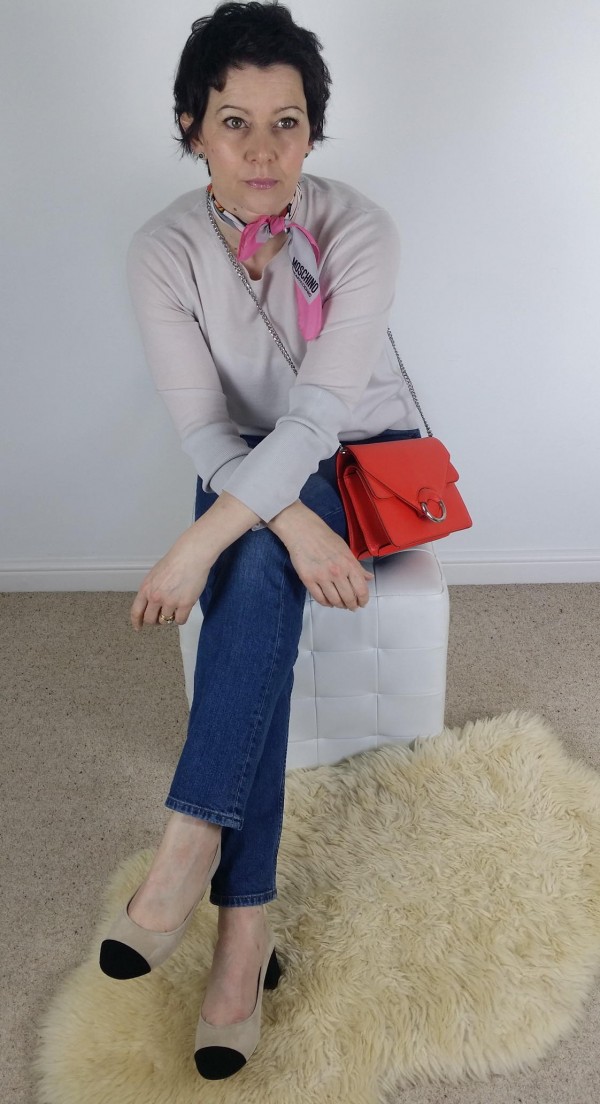 JEANS – TOPSHOP £40 Straight Leg Jeans
( my new favourite jean cut at the moment and worth a try if you want a change from skinnies?)
JUMPER – REISS (old)
SHOES – OFFICE £65 Madison Toe cap Block Heel
BAG – BANANA REPUBLIC £85 Pebbled Italian Leather
SCARF – TKMAXX £14.99 RRP £40
EARRINGS – WARREN JAMES £11 RRP £35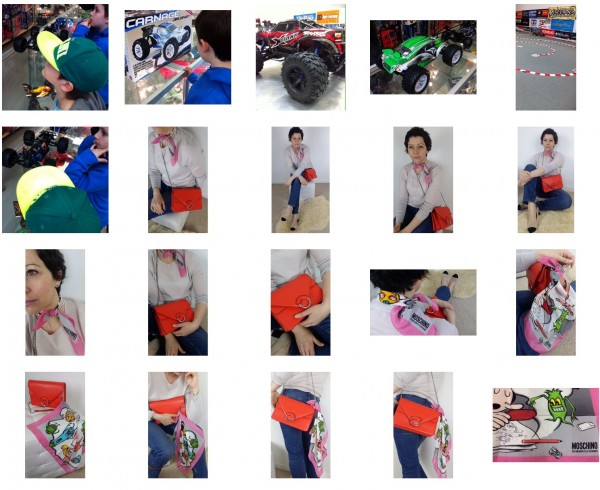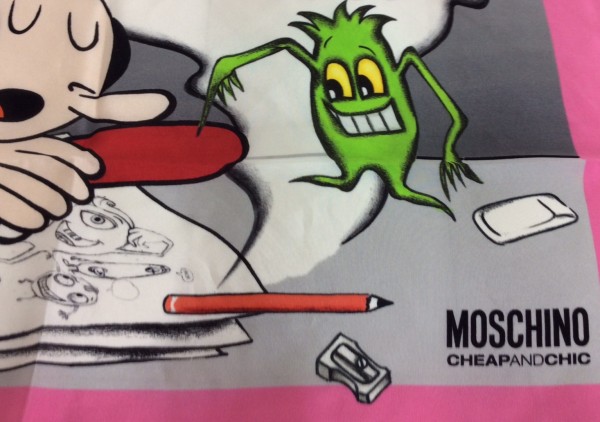 I hope you enjoyed reading this blog and feel inspired to buy a bit of colour even if it's not your comfort zone! The next blog might well be slightly continuing the theme of finding the unexpected? I'll leave you pondering!
NB: I'm wearing jeans size 28/34. I find TOPSHOP jeans run short so to get full length go LONG!