You all know by now that I'll happily do online shopping but in my defence it's when I can't find a particular something in store. I'll use the store search first. I've spent so much time returning stuff over the years. Now I know the brands I love my online shopping is less and far more successful. There's some brands that are only available in London or further afield and it's here that online shopping really pans out for me. For the brands that are easily available on the high street I have to say I tend to just make a day of it and go shopping! Most of the time I can find the lion share of the things I was looking at on line in the store. I can try it on (OK sometimes in a different colour) and assess whether I love the fit, the fabric or the style.
There's something really rewarding about coming home with things you really love and not having to go back again to return. That old school buzz! It feels like a real treat rather than just ticking a box. I don't feel the same when that plastic bag or card box arrives. I appreciate we are all different. Shopping can feel a real chore if you're busy in another line of work to fashion, if you struggle to know what you're looking for so just hate shopping in general.
I'm not going to lie some of my best little finds have been online BUT they have taken so long to find! I don't mind because I love it and it's my job to know what is where but, honestly, some of the things I wear the most are things I fell in love with whilst out actually shopping.
I thought as the weather is improving I'd do a little high street edit. My local high street is Touchwood Shopping centre in Solihull. Everything in this blog is from the shop floor there. I realise we are all different and really it's just a teaser to get you to think about the season ahead. We had some glorious weather over the last few days but today it's back to dull old February. We all know though that the Great British weather will change over night and change again. How nice would it be to be prepared for when the sun shines! I expect you lovely stylish lot are already ahead of the game and have got it all sorted but if you're feeling a little lack lustre then maybe a few ideas of what's out there might give you a helping hand to feel inspired to have a look. I've touched on a few trends. Obviously trends are not for everyone, that's not the purpose of the exercise, but I'd be a rubbish fashion blogger if I didn't at least flag a few up! The point of this blog wasn't just to take pics of everything on every shop floor either! That's what websites are for but hopefully some of it's helpful…if not just pretty to look at!
LET'S START WITH SNAKE!
Not going anywhere fast…..safari inspired prints are made for hot summer days. There's still plenty of snake print and great big dollops of zebra.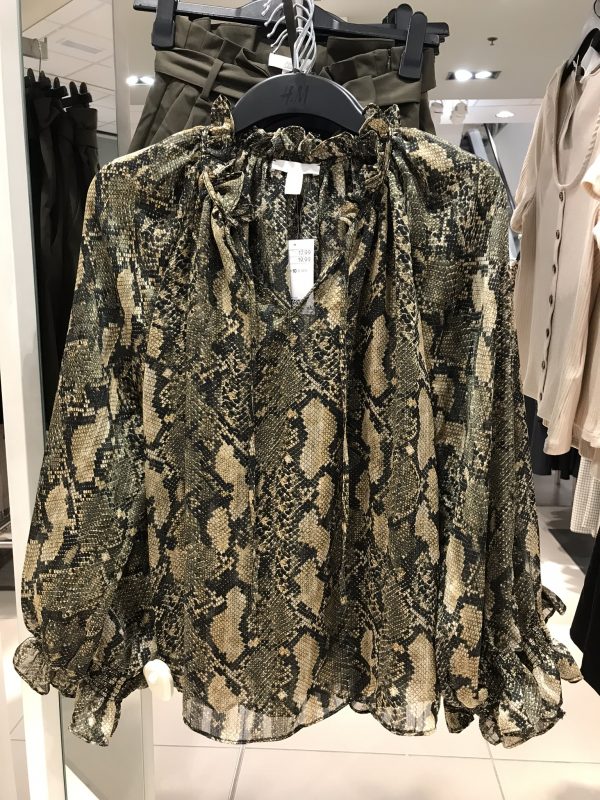 BLOUSE H&M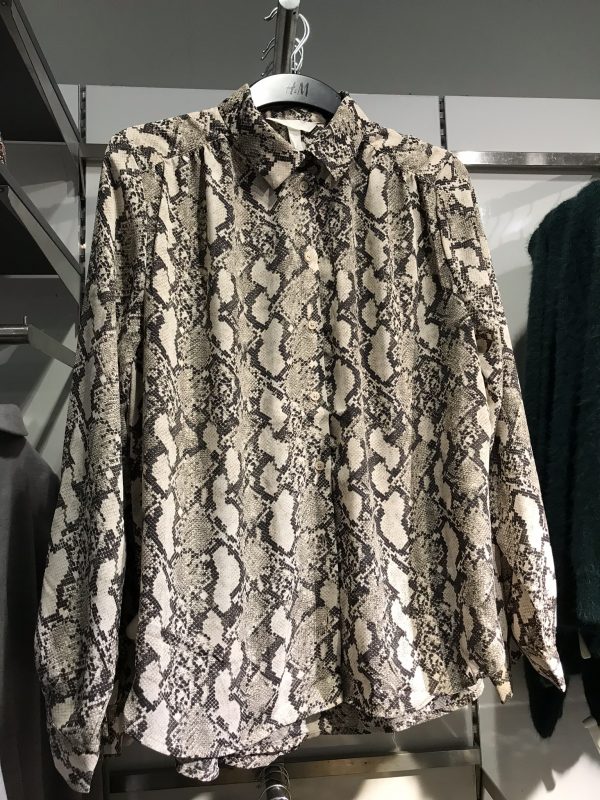 BLOUSE H&M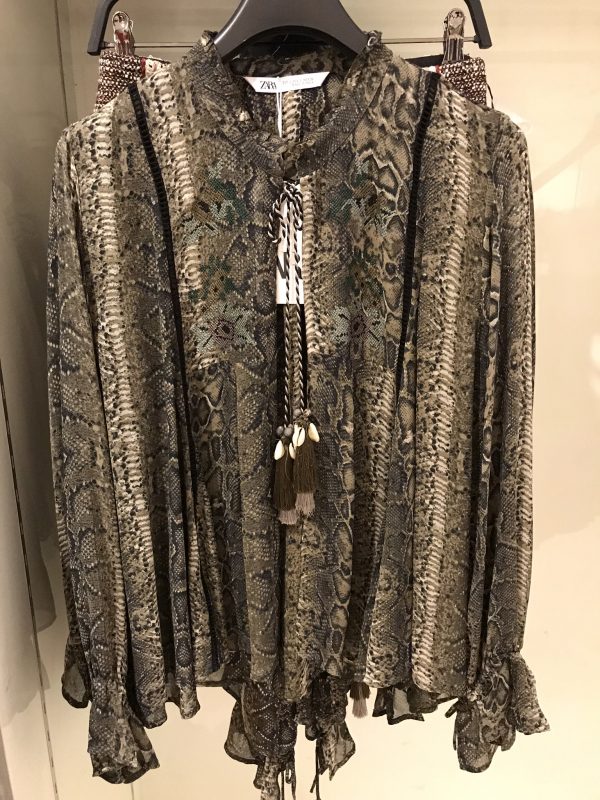 OVERBLOUSE – ZARA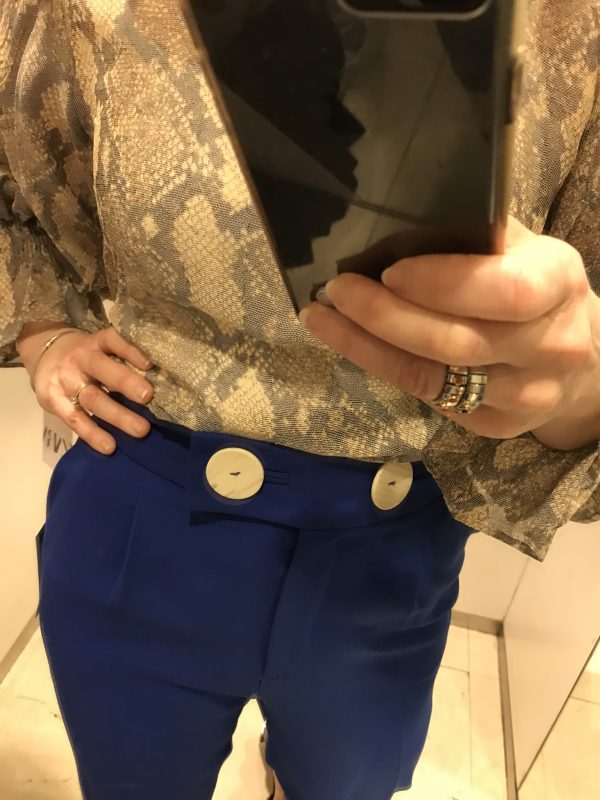 MESH TOP – ZARA and COBALT BLUE TROUSERS – ZARA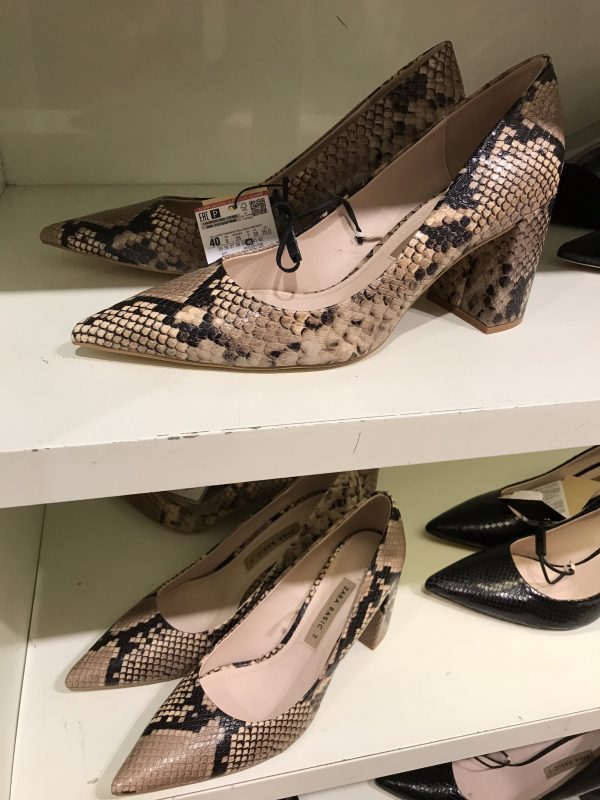 LEATHER COURT SHOES – ZARA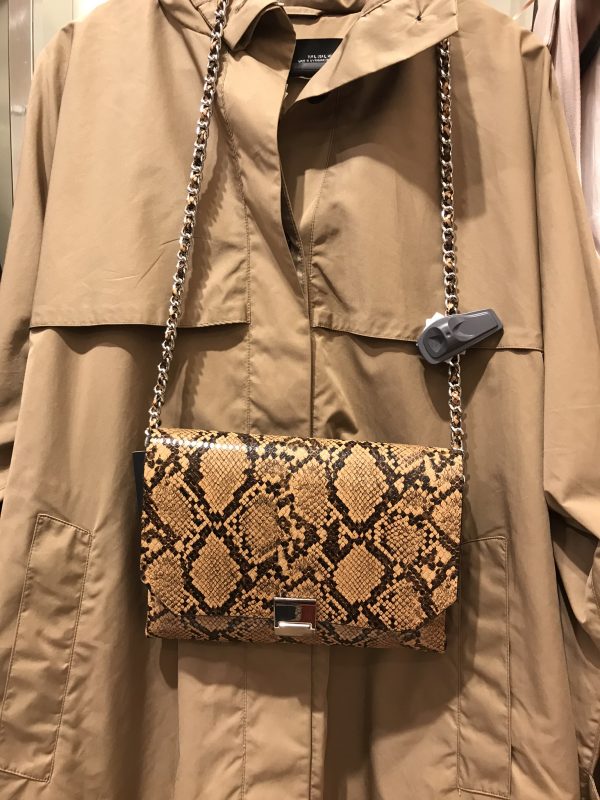 CROSS BODY BAG – ZARA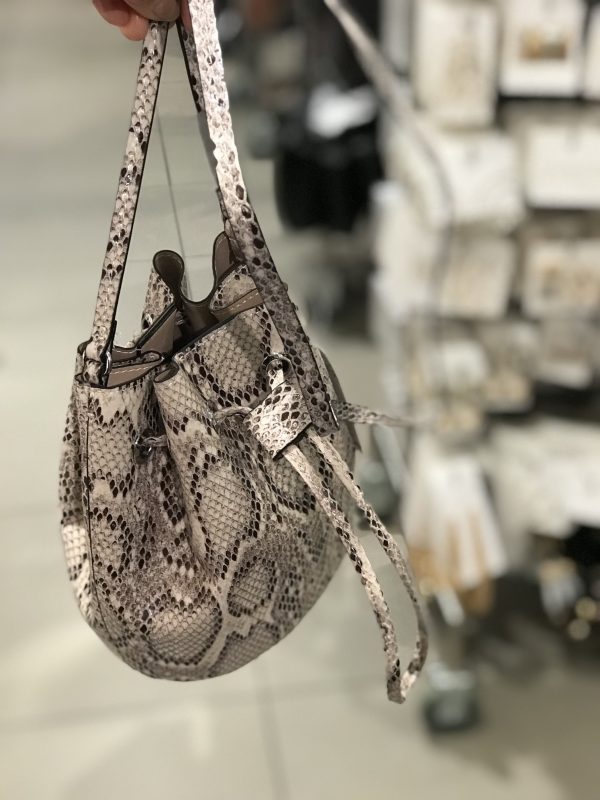 H&M
FUN BAGS!
While we're on the subject of bags! Oh my goodness there's some seriously fun arm candy out there! It's over to you team on this one! There has to be something for everyone from sporty totes to natural baskets. Think tortoiseshell details too for a real 2019 fashion sugar rush!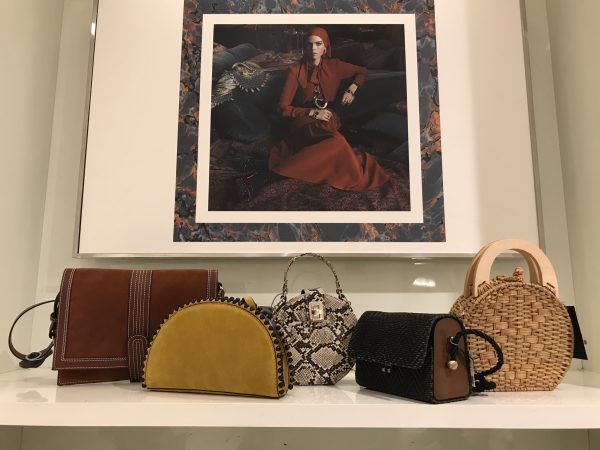 PERFECTLY FORMED FASHION FIXES AT ZARA!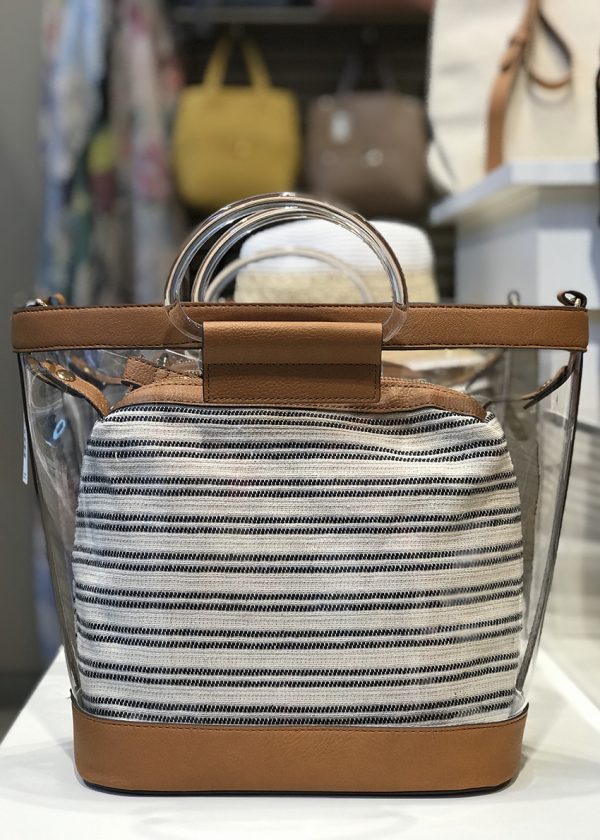 VINYL TOTE – ACCESSORIES
WOODEN HANDLE TOTE – ZARA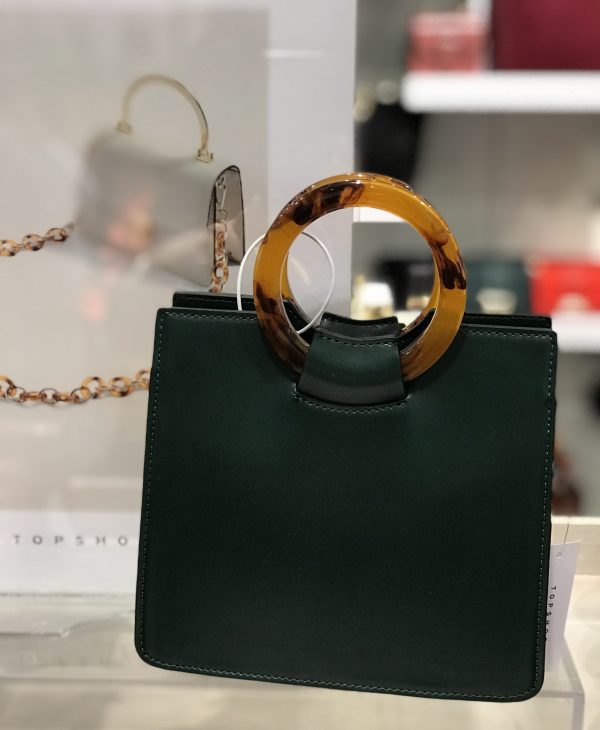 TORTOISESHELL TOP HANDLE TOTE – TOPSHOP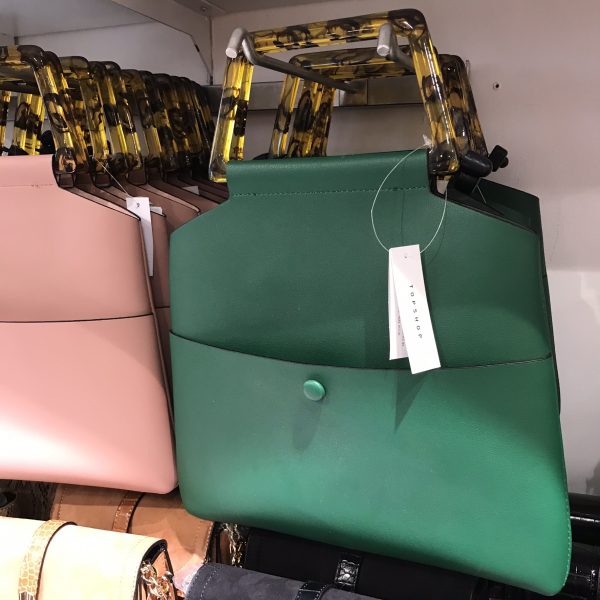 TOPSHOP
ACCESSORISE YOUR LOOK!!
Let's stay on the subject of accessories shall we. The world is your oyster…quite literally! From all things natural like shells, pearls and tortoiseshell to seriously new age and neon bright. Just find something that suits your personality and makes you smile from the inside out!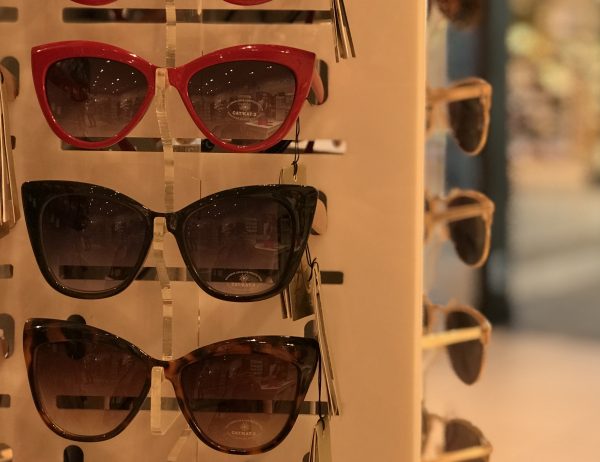 CATSEYE SUNGLASSES – ACCESSORIZE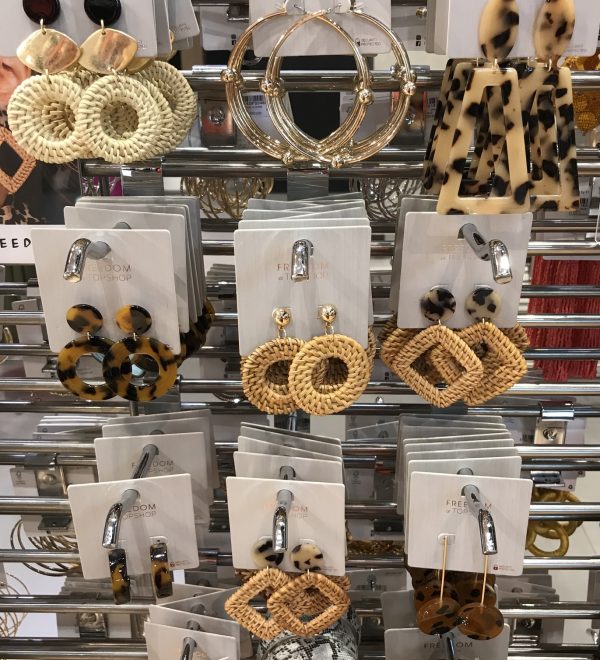 NATURAL MATERIAL EAR CANDY – TOPSHOP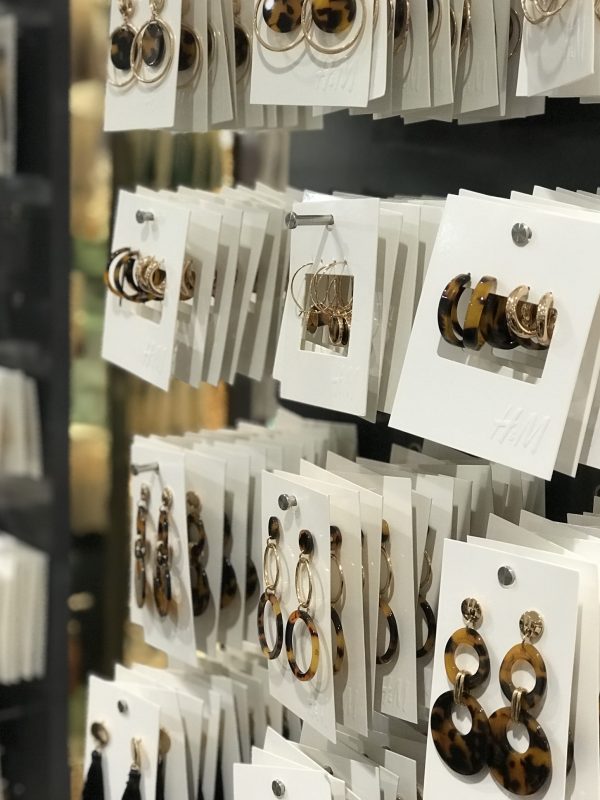 TORTOISESHELL EARRINGS – H&M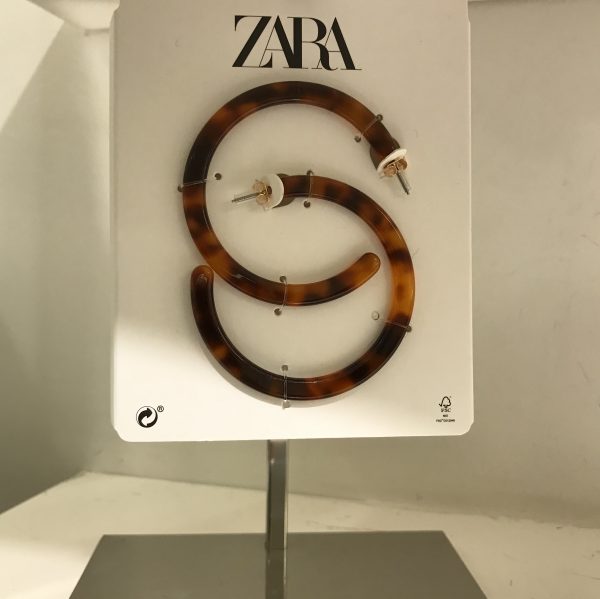 OVERSIZED TORTOISESHELL HOOPS – ZARA
TORTOISESHELL HOOPS – ACCESSORIZE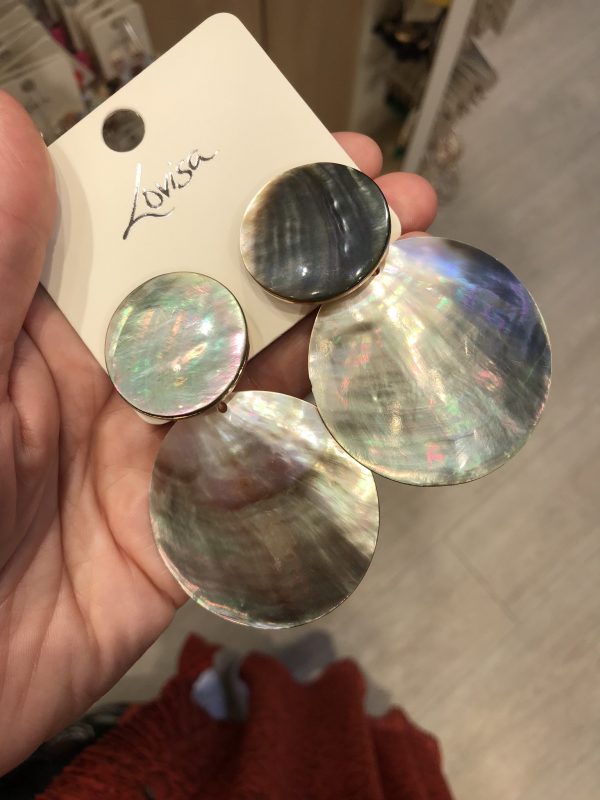 SHELL EARRINGS – LOVISA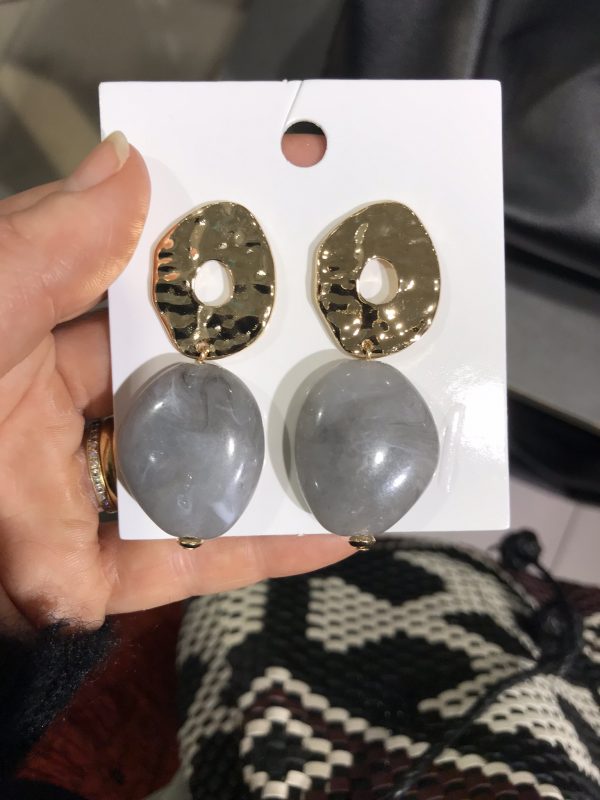 GREY STONE EARRINGS – H&M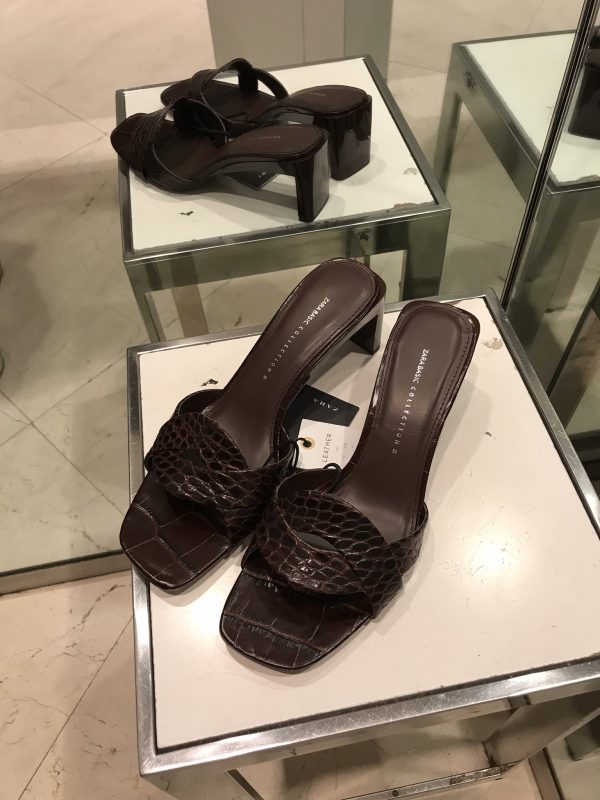 MOCK CROC LEATHER MULES – ZARA
If you like these…be quick…they are going to sell out super fast! True to size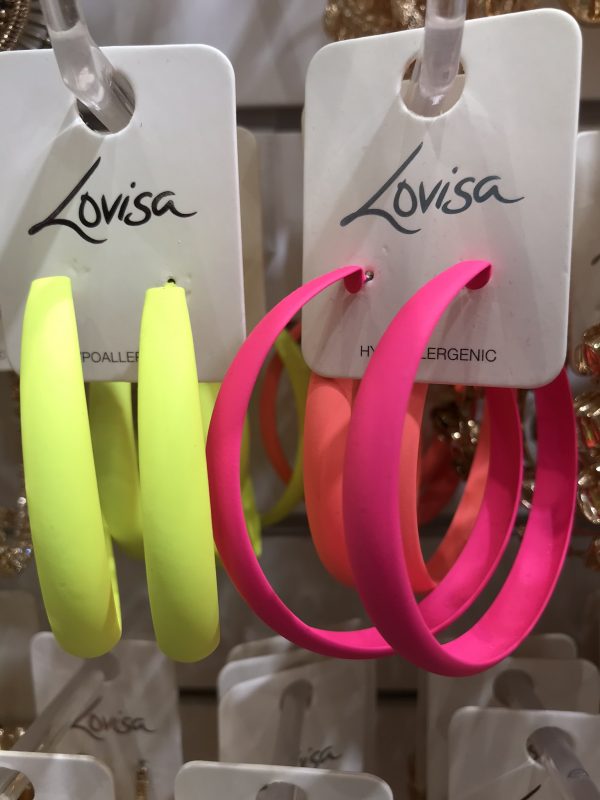 NEON HOOPS – LOVISA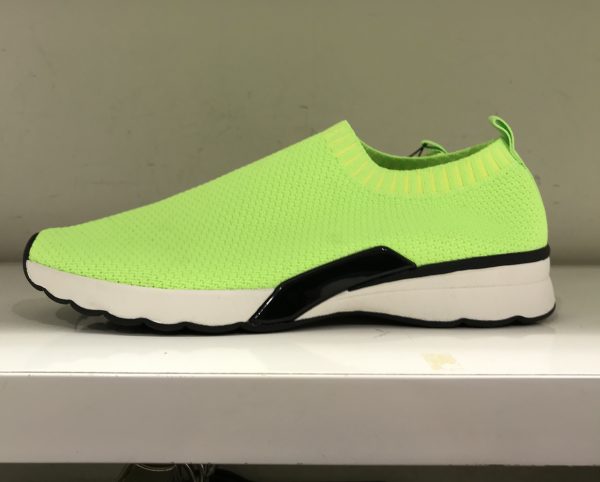 NEON SPORTS SHOES – ZARA
TRENCH COAT!
The trench coat has made a reappearance. Less extreme and more classic than ever in all shades of neutral beige. If you struggle with the yellow tones of beige that most trenches come in, fear not, you can find your shade this Spring …. from stone to deep rust.
FYI: I've featured a fab dark beige trench on IGTV over on Instagram (@solihullstyle) ..available in store at H&M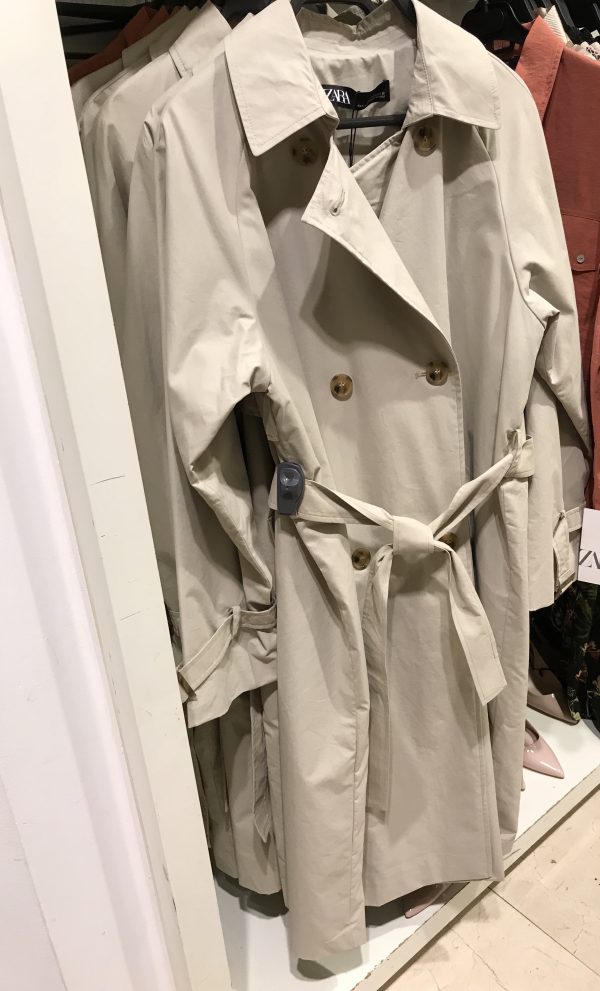 STONE TRENCH – ZARA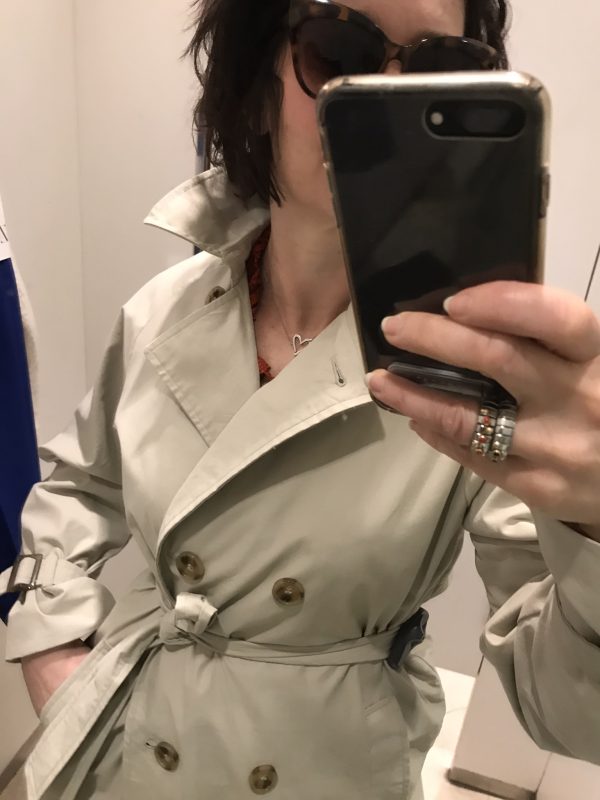 TRENCH – ZARA with a generous fit…I'm wearing a size small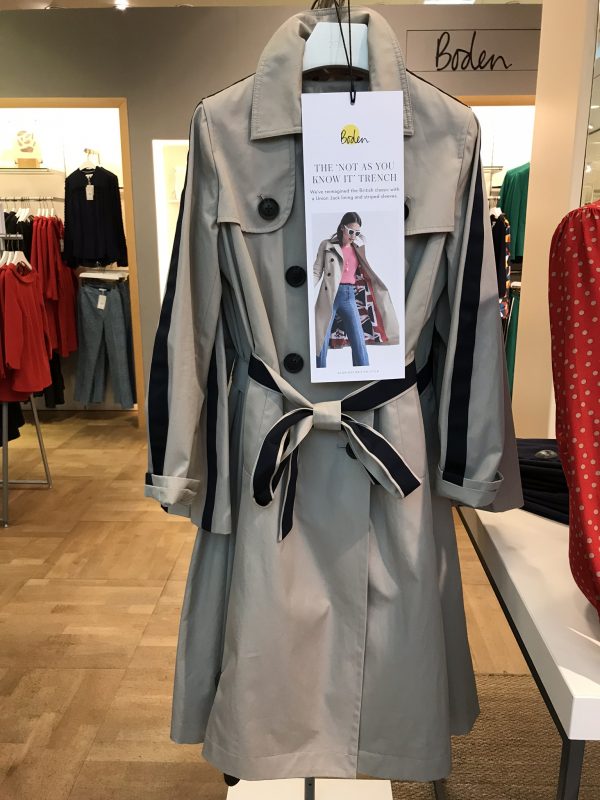 DETAILED TRENCH – BODEN at JOHN LEWIS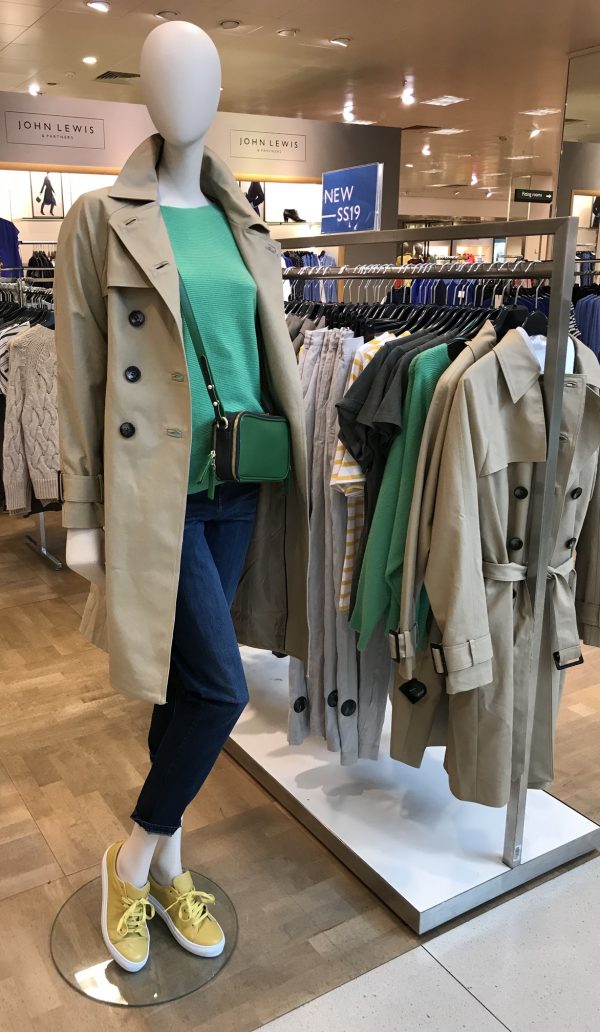 JOHN LEWIS OWN RANGE (really rather nice own range too!)
ALL DRESSED UP!
I'm always banging on about dresses. An outfit all in one. So easy. I love a midi dress. It just works super hard and I need less maintenance! Nuff said! You can pretty much pick your budget and just dive right in if it's a look you love as much as me.It's a dress style that works with sneakers, flip flops and on cooler days, ankle boots.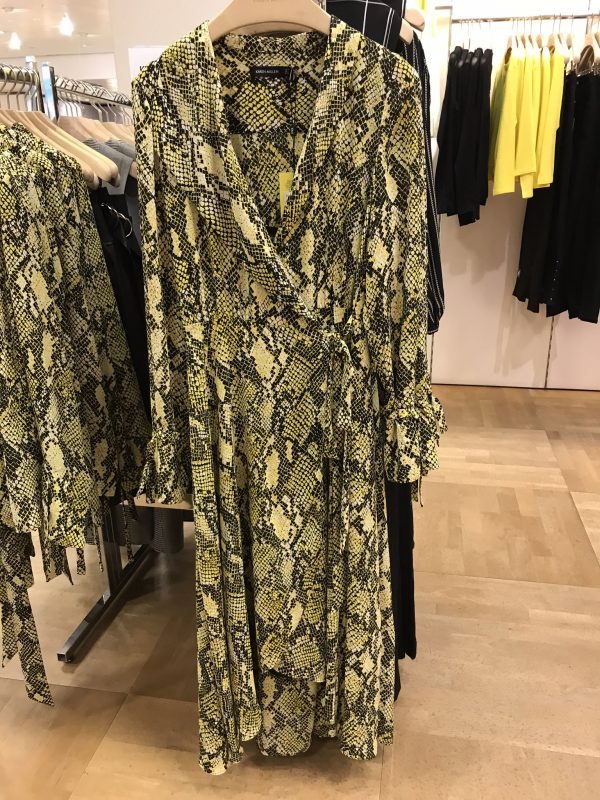 NEON SNAKE PRINT WRAP DRESS – KAREN MILLEN at JOHN LEWIS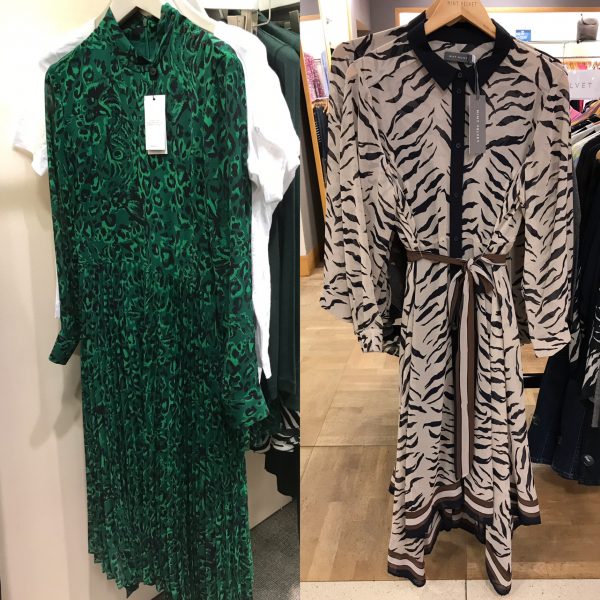 left DRESS – WHISTLES right DRESS – MINT VELVET at JOHN LEWIS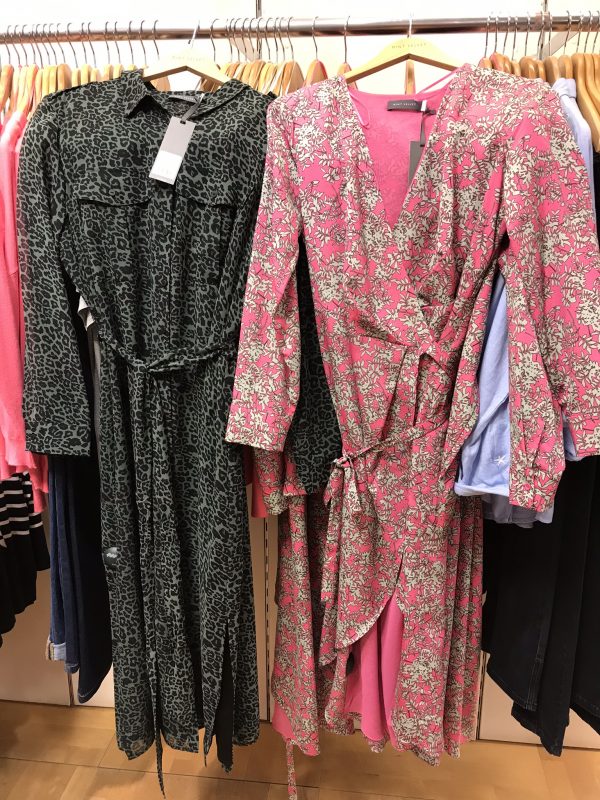 ….more MINT VELVET MIDIS!
FRENCH CONNECTION at JOHN LEWIS
DIFFERENT LENGTHS!
I could go on and on here as there's so many beautiful dresses to choose from. If you struggle with the proportions of a midi dress then there's a few brands that do a shorter length dress really well. If you need a true petite fit then they might not work but sometimes they do! If you're shorter but still regular in the length of the body then often it's still alright to go for a standard fit shorter dress. My advise…try them on! Rocket science here!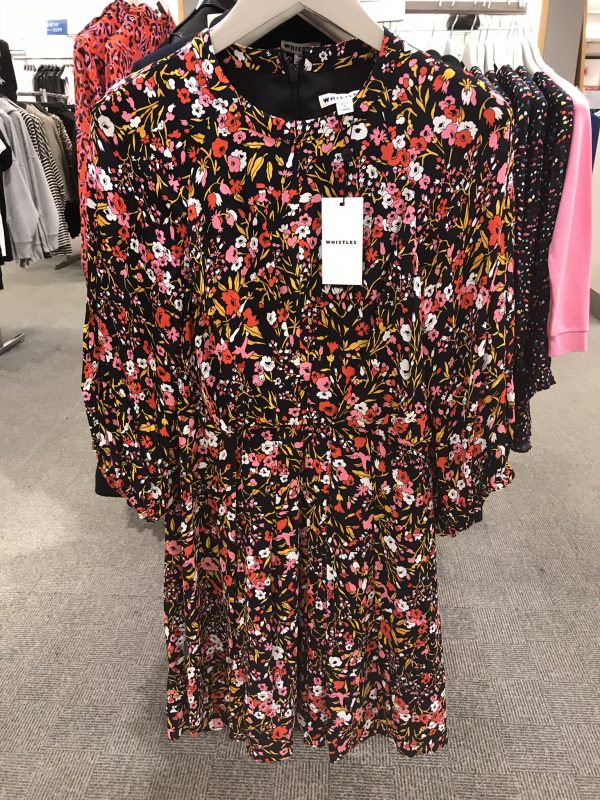 SHORT TEA DRESS – WHISTLES at JOHN LEWIS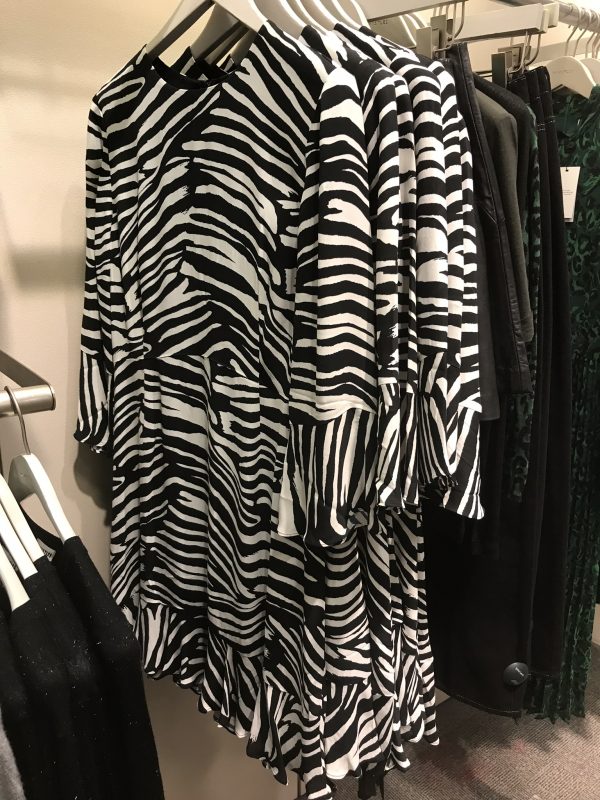 ZEBRA PRINT DRESS – WHISTLES at JOHN LEWIS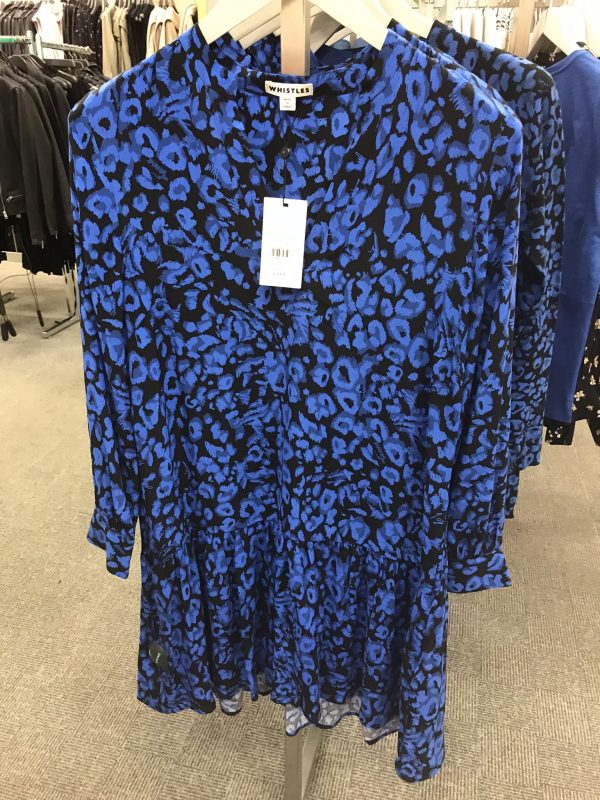 DROP WAIST DRESS – WHISTLES at JOHN LEWIS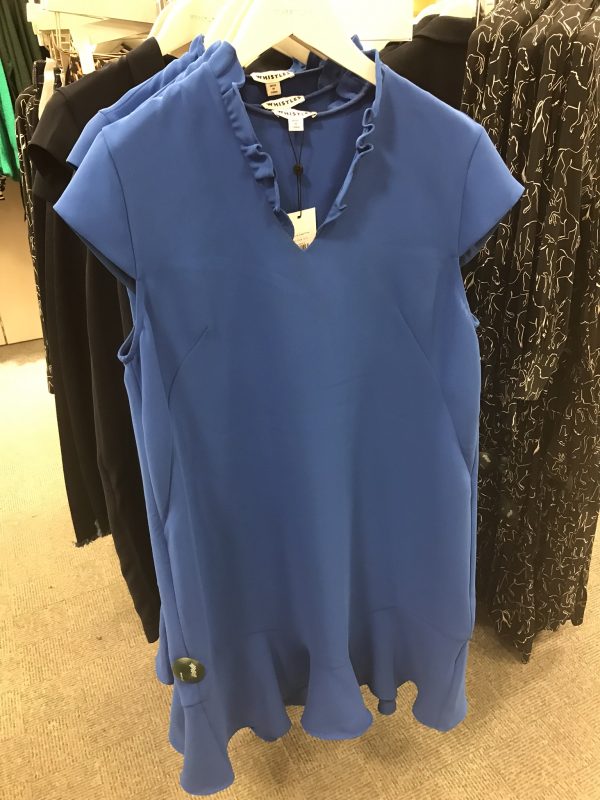 COCOON DRESS – WHISTLES at JOHN LEWIS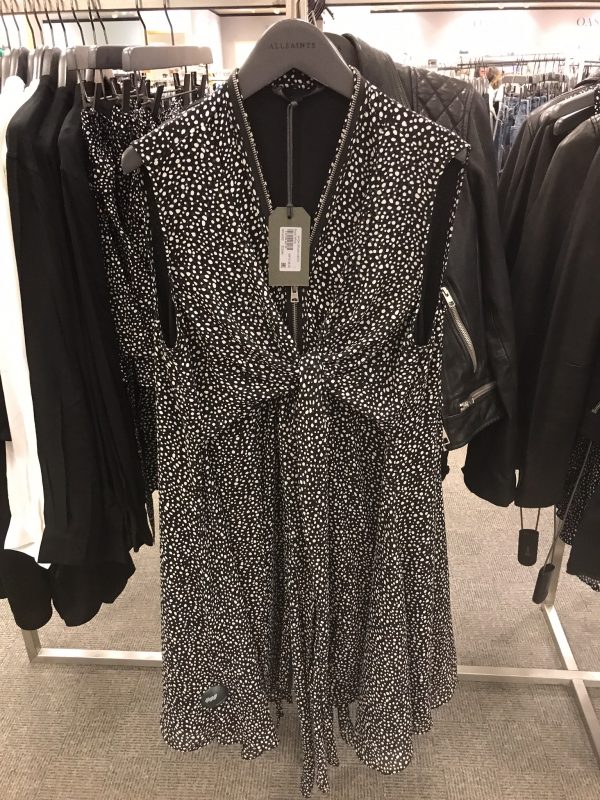 DRESS – ALLSAINTS at JOHN LEWIS
YOUR NAME WRITTEN ALL OVER IT!
Well at least something written, printed or drawn all over it! Yep, the logo top still reigns! Lifts the dull old T-shirt into new style status. My favourites are the embroidered variety. Sometimes coming with a heftier price tag but ….. it's just a mater of taste. There's no rules. anything goes.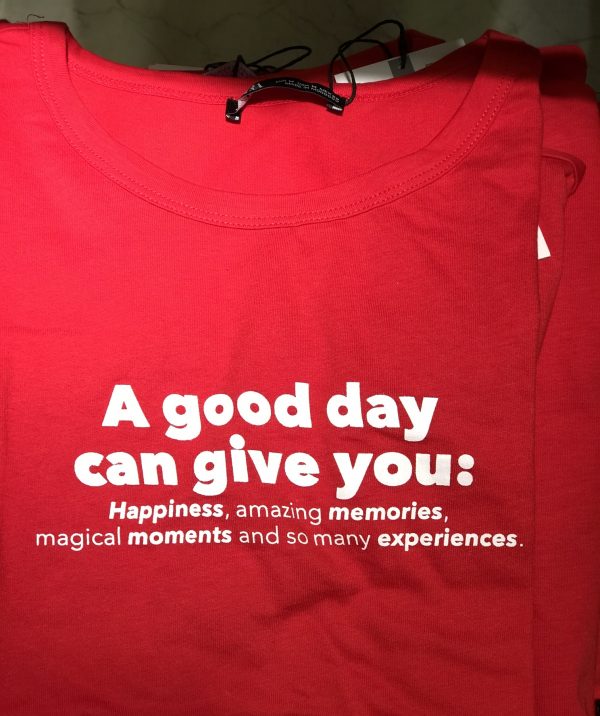 ZARA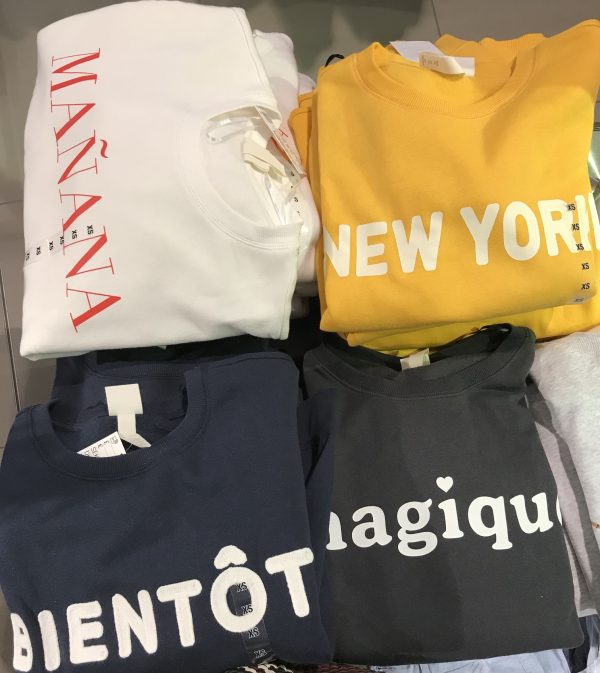 SWEATSHIRTS – H&M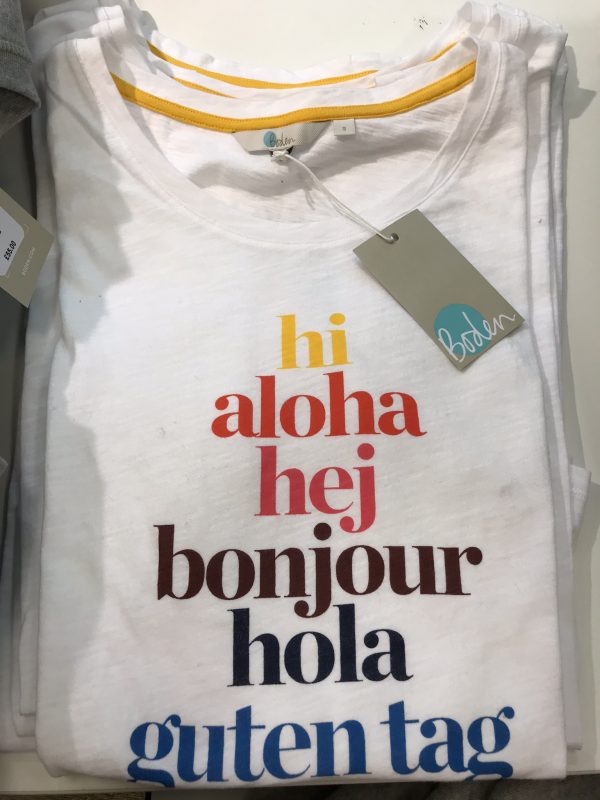 HUSH at JOHN LEWIS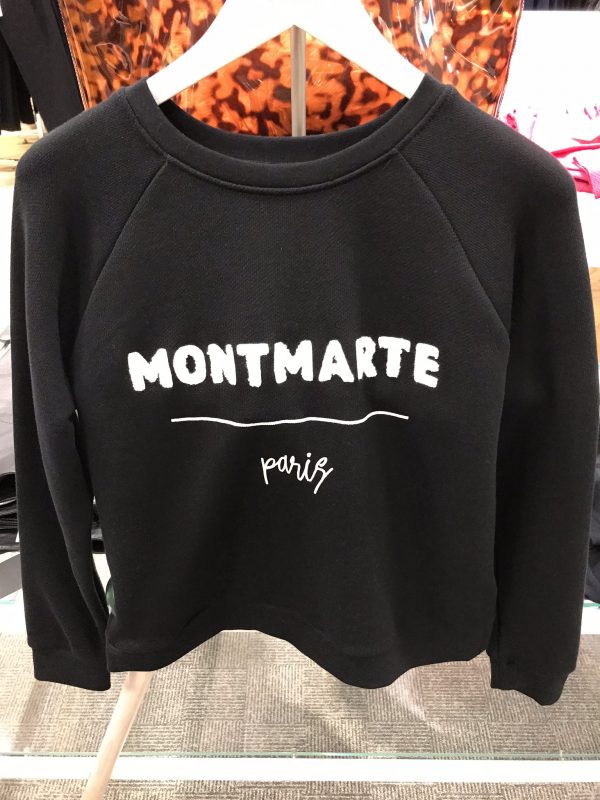 SWEATSHIRT – WHISTLES at JOHN LEWIS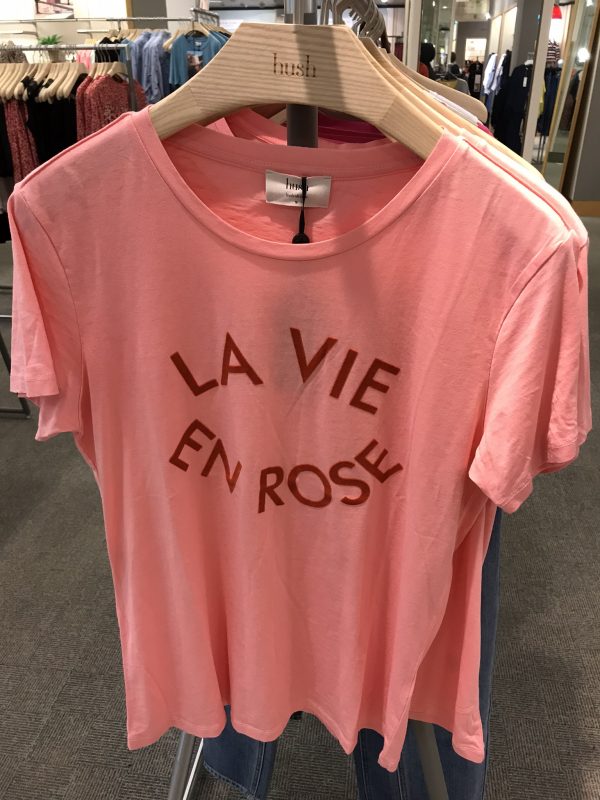 T-SHIRT – HUSH at JOHN LEWIS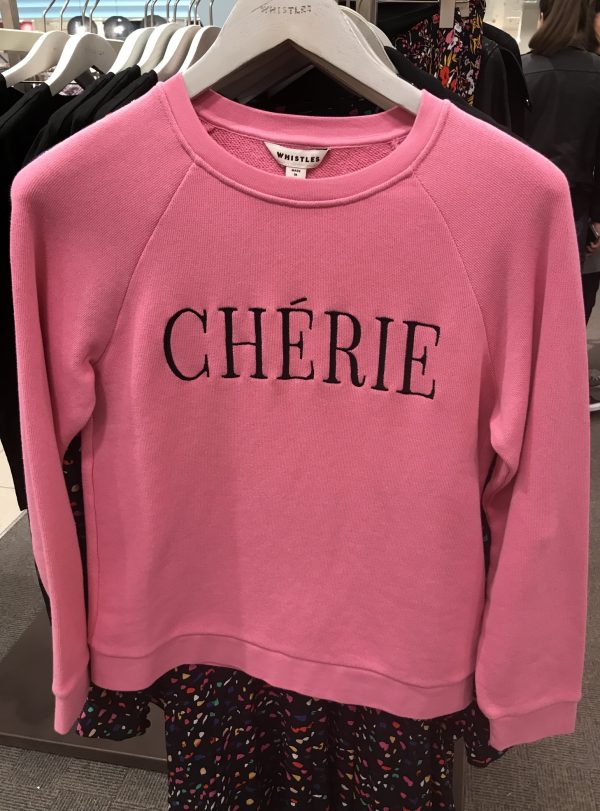 SWEATSHIRT – WHISTLES at JOHN LEWIS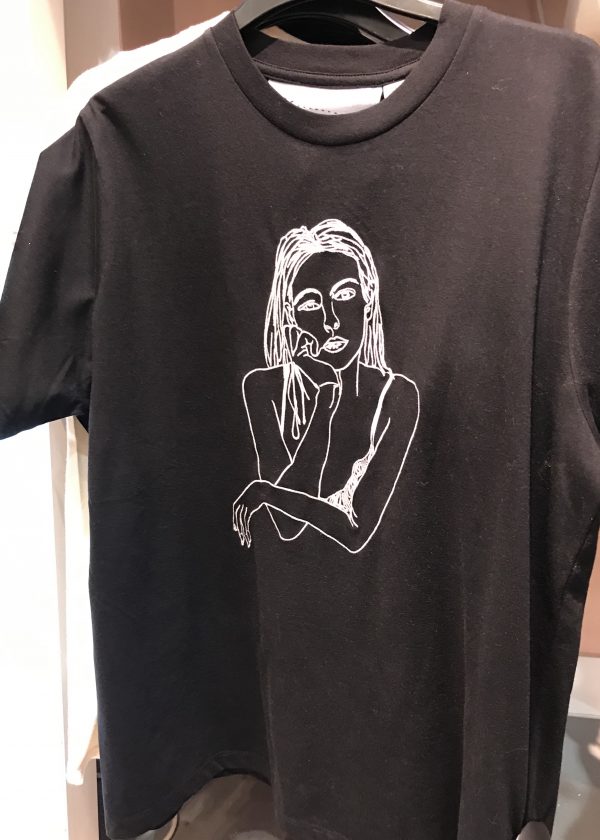 EMBROIDERED T-SHIRT – TOPSHOP
There's some brands that do things well. ZARA always pulls out all the fashion punches every season and it might take some serious sifting through but they never fail to deliver a few great pieces every season. What you love will be different to what I love. ZARA are great at doing co-ords. Co-coordinating pieces that work together in the same or similar complimentary print. How they fit and perform is in the trying on and what works for one body shape may not work for another. I've tried to give a flavour of the season in this blog rather than suggesting these pieces are for everyone to rush out and buy. I'm here to encourage those that want encouragement to go and try new things and see how they feel and buy what YOU love.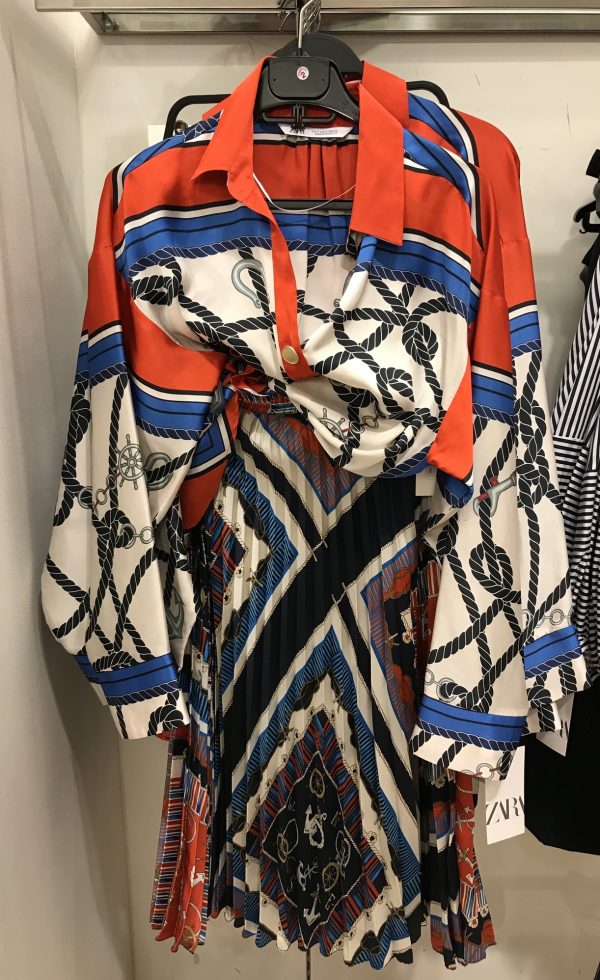 CO-ORD – ZARA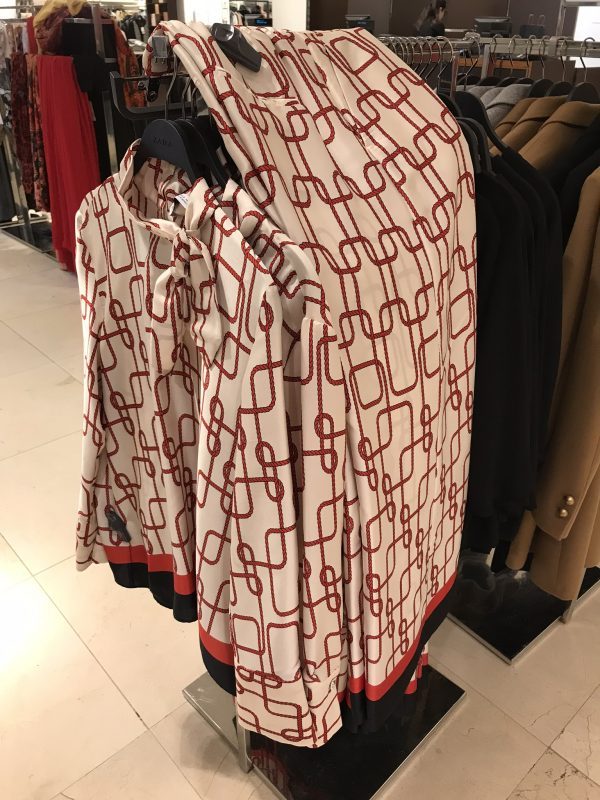 CO -ORD – ZARA
WHITE HOT SUMMER!
You can't have summer without a bit of white cotton broderie Anglaise. Whether it's frilled and flouncy and ever so slightly 90s or on the verge of Victoriana…it's all there!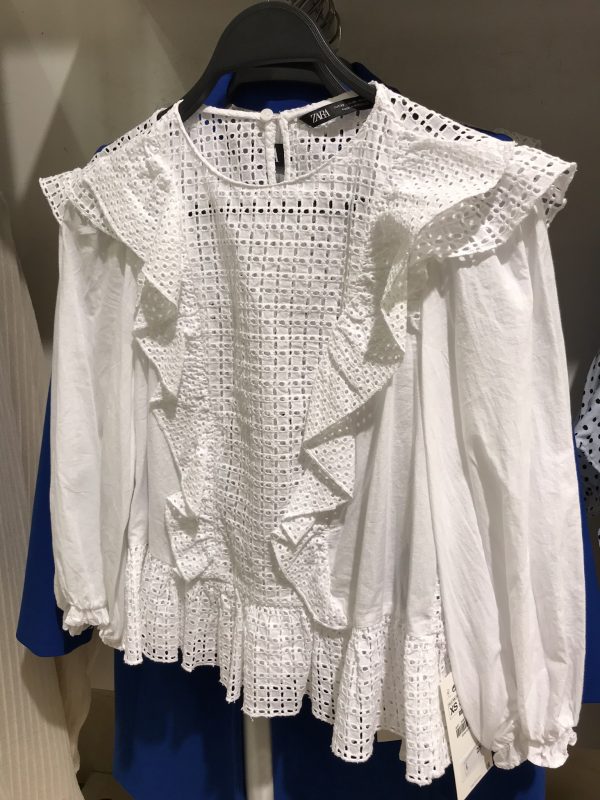 BLOUSE WITH FLOUNCE – ZARA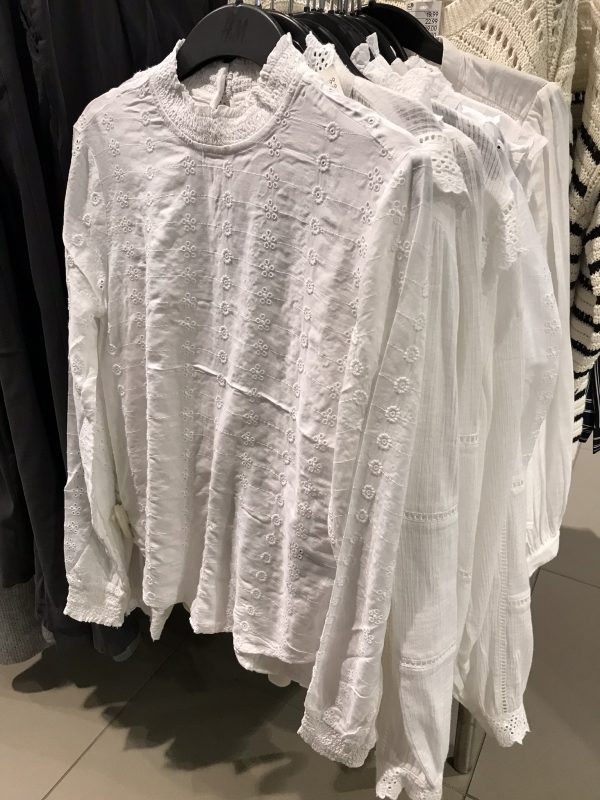 COTTON LACE BLOUSES – H&M
NAUGHTY ME!
I haven't given any product links as it's about going shopping. This isn't a sponsored post and it's quite simply a labour of love. I hope it's of interest to those that enjoy fashion. There was lots of other bits and bobs I spotted out on my travels. There's little point me trying lots of things on and posting pics. It's not about me. It's always been about helping you. What fits me might not fit the next person. Thank goodness we are all different. It's why I love my job so much. The opportunity we all have to be able to express our own individuality. It's a privilege to not take for granted. I'm not going to get all deep and meaningful! There's a degree of urgency to get this blog done and out there! Fashion moves too fast for me to get all philosophical on you!
So the last little chunk of goodies is just the stuff that didn't fit above! Ha ha!!! No, seriously it's a few fun bits….a few more trends highlighted…a neon animal print shirt (two trends in one!), an oversized nude toned beige blazer… never a bad buy if the shade suits; a slip skirt; a colour pop sweater…or two to lift your basics out of the winter blues; a camo cargo trouser and a paper bag waist denim culotte! I think that's Spring sorted! The season will develop over the next few weeks. There will be mid season sales and discount code incentives. There will be new style drops in store with more meat on their bones as the season finds it's fashion feet. I hope you enjoy shopping. You can't beat touching it, smelling it, trying it! Ha Ha!! You get my drift, I know you do!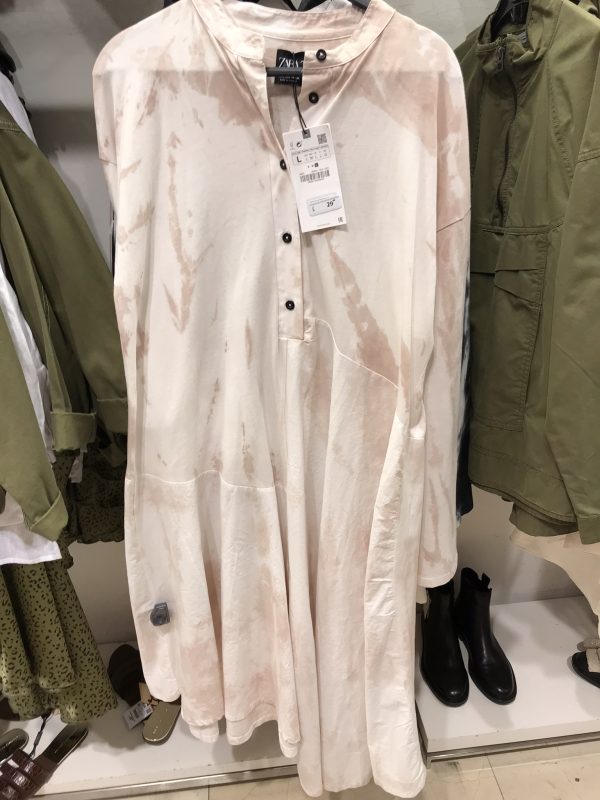 TIE DYED T-SHIRT TUNIC – ZARA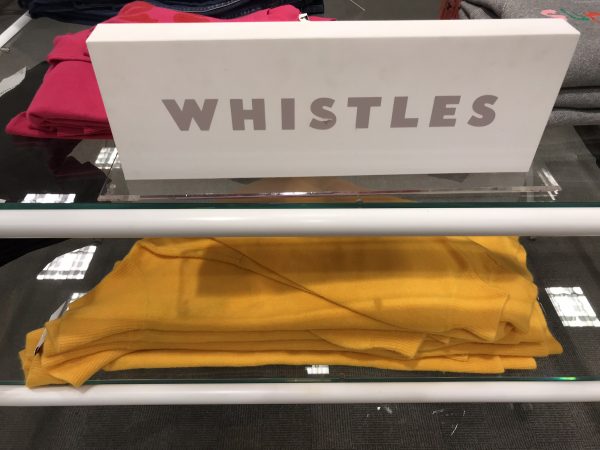 BRIGHT YELLOW TURTLENECK – WHISTLES at JOHN LEWIS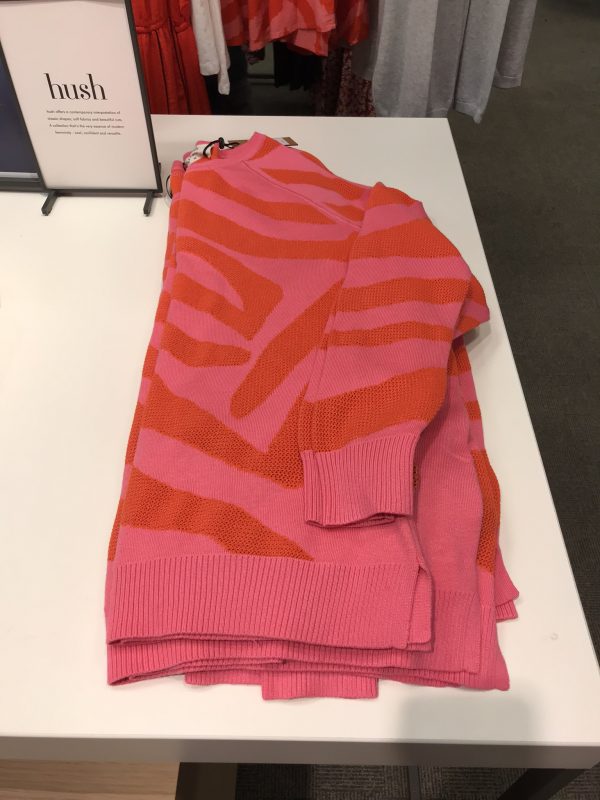 COLOUR POP ZEBRA KNIT – HUSH at JOHN LEWIS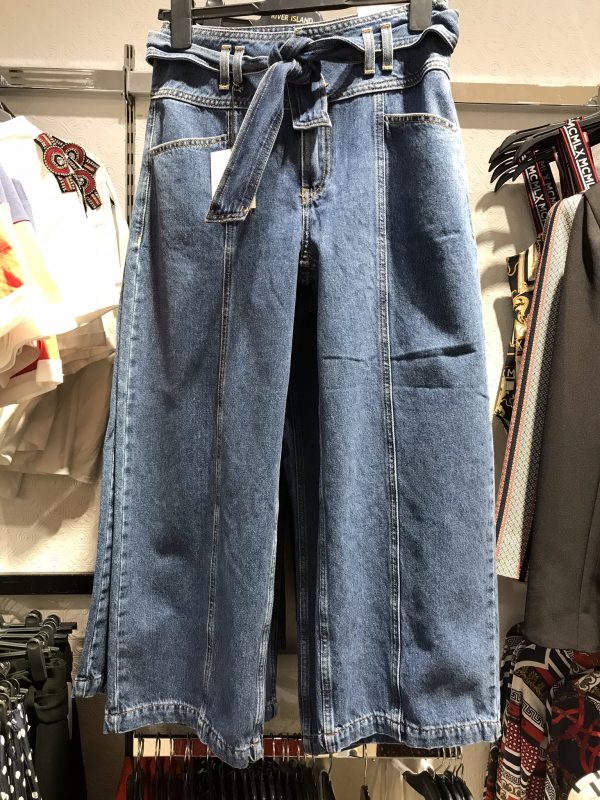 CROPPED DENIM – RIVER ISLAND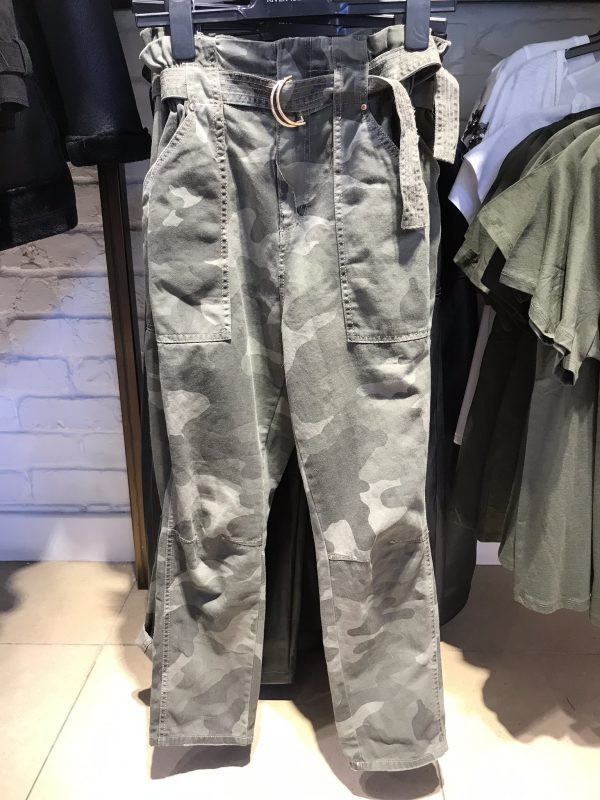 COTTON CARGO PANT – RIVER ISLAND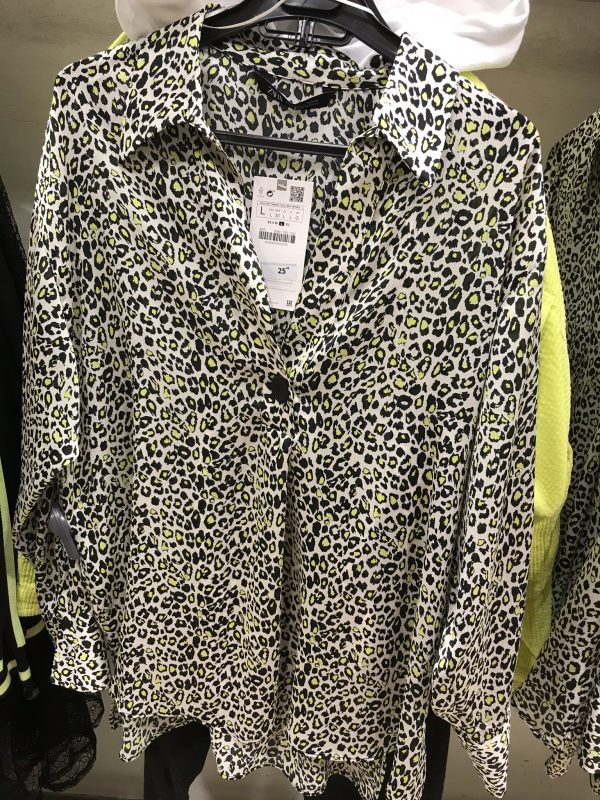 NEON LEOPARD BLOUSE – ZARA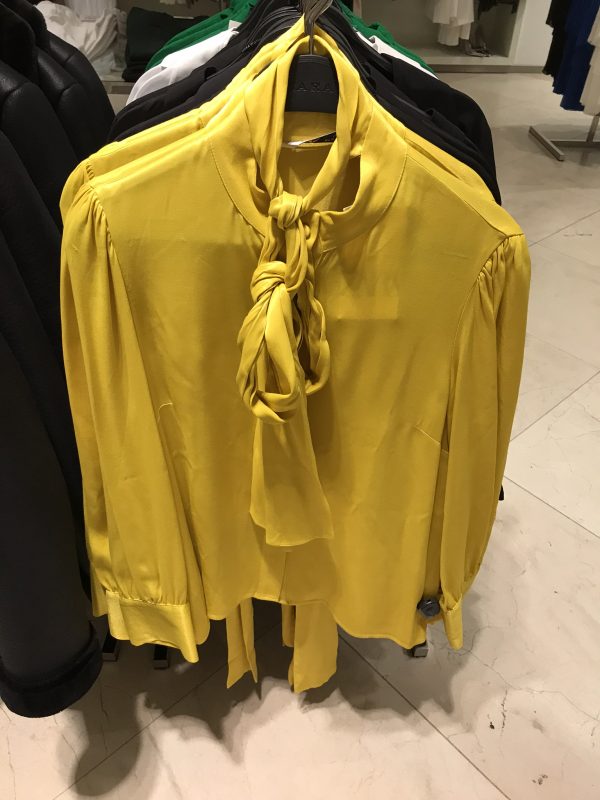 ACID TONED SATIN PRIM BLOUSE – ZARA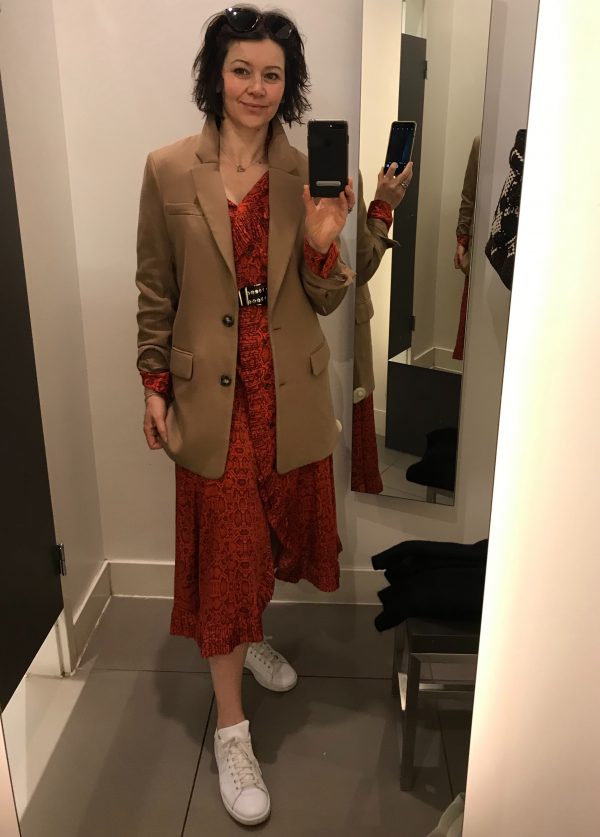 OVERSIZED BLAZER – H&M I'm wearing a size small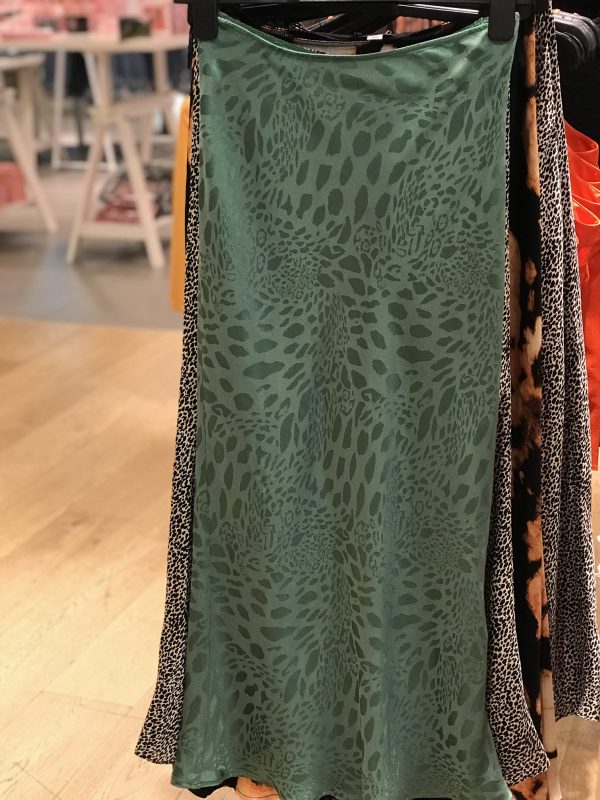 BIAS CUT SATIN SLIP SKIRT – VARIOUS PRINTS at TOPSHOP
To round things up…. I've realised I've not mentioned THE BOILER SUIT! HE he! A marmite thing I feel! I love the idea of a no brainer outfit…A bit like a jumpsuit. It's food for thought I guess and "IF" I found "THE" one I suppose I'd give it a go! I've learnt to say, never say never! You'll see them across all the magazine editorials so it'd be very rude of me not to put this piece of utility clothing on our radar.
Thank you for reading this blog. I hope it's made you smile, have a think about your own tastes and maybe what might work for you over the coming warmer weather we are going to get.
If you follow me on Instagram you'll see I'm posting videos on IGTV. I try and use new season styles mixed with my own existing wardrobe to hopefully give you some ideas as to how you can incorporate new with the old to update your style. Featuring simple ways to tackle tricky trends like neon. Thank you if you already follow…welcome to the party!