SHE WORE HER PYJAMAS OUT IN PUBLIC?!
Oh yes I did! Often been known to wear my pyjama top under my coat on the school run, I'm no stranger to wearing strange things in strange places. I think you know what I mean? I wish I could put emojis on my blog! I've always worn sleepwear as outerwear out and about, maybe not on the school run or into my local town but most definitely on holiday. There's huge benefits to wearing sleepwear as daywear, I've not gone completely mad I promise! It makes perfect sense. It's usually easy care so washes well and dries quickly, it often comes in pretty colours with nice little details and if you buy summer weight sleepwear then it's super cool to wear in really hot climates. The right pieces can make great swimwear cover ups or beach trousers. Avoid really obvious bedtime prints. Look for sporty details, pom poms or tassels. These will all enhance a holiday, care free vibe.  I've had these GAP neon printed shorts for absolutely yonks. Wearing them with a new this summer linen blouse they felt current again. I've found a new trick too this summer. Well new to me anyway. You stylish lot have probably always been aware of the benefits of athleisure wear!? I'm a bit late to the party! I've fallen for wearing a sports bra on holiday. Oh wow how ground breaking! (emoji needed!) But seriously! I just can't get on with strapless bras and the ones that actually fit are all padded and boned and just too darn hot and restrictive on holiday. I feel like I'm one step away from wearing a ball gown! The benefit of wearing a low impact sports bra (I'd need high impact for any real exercise) is that they tend to have thinner and prettier straps. Way thinner and prettier than any boulder holder I have to wear on a normal day to day basis. I quite like the thin satin straps on show under a top. I'd much rather see that than a wide nude utility strap, you know the sort I mean that usually appear on T-shirt bras or the bra fat ( OMG there's no other way to describe it I'm sorry xx) and ridge I get with a strapless bra! I'm a real stickler for not showing bra straps in normal situations. It's a phobia of mine. Stupid I know. So the whole sports bra thing on holiday has just been such a style revelation for me after years of struggling with the right lingerie under strappy tops and vests and racer backs ….and and and! Thank goodness for sportswear being such a massive movement in fashion. I hope it's a trend that sticks around. So as feeling cool and relaxed and comfortable on holiday reigned so this outfit emerged from the pieces that remained clean in my case towards the end of a wonderful holiday.
WELL WHA'DA YOU KNOW?
Who would have thought that a pair of pj shorts and a humble £7.99 brightly coloured sports bra would have got me so excited!! It's the possibilities that now follow that has made me sit up and take notice. All those floaty strappy sun dresses that I thought I couldn't wear? All those slightly sheer sporty sun tops? Oh my next summer…. nothing is gonna stop me!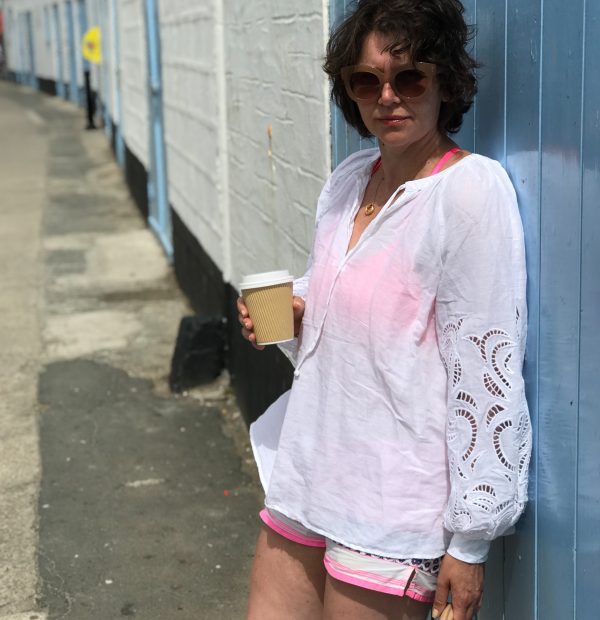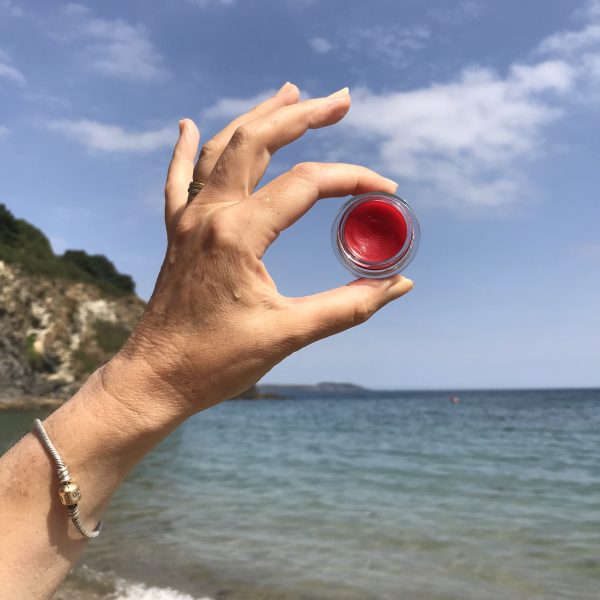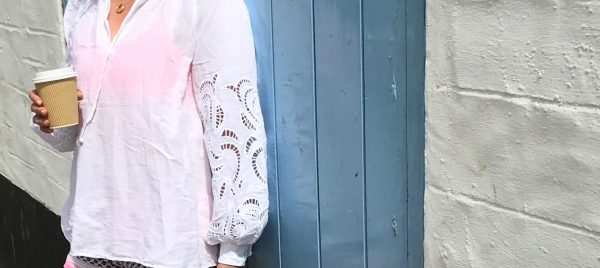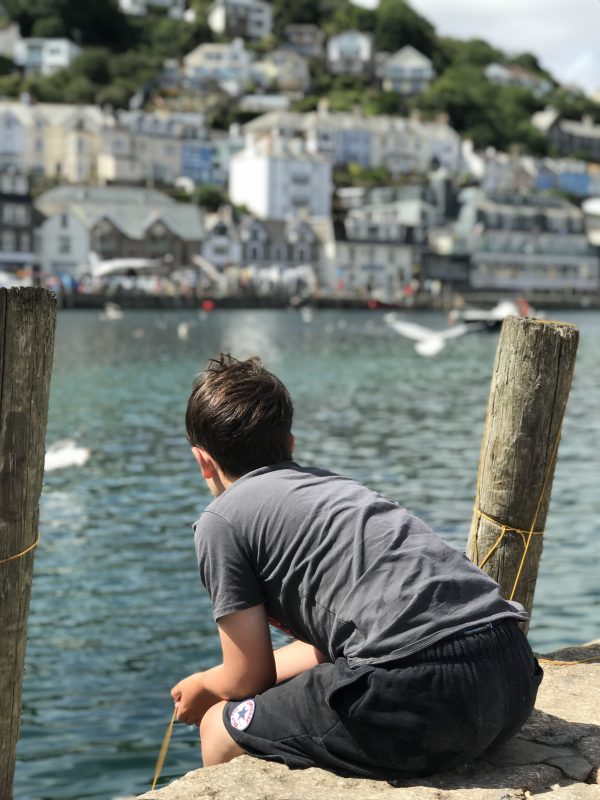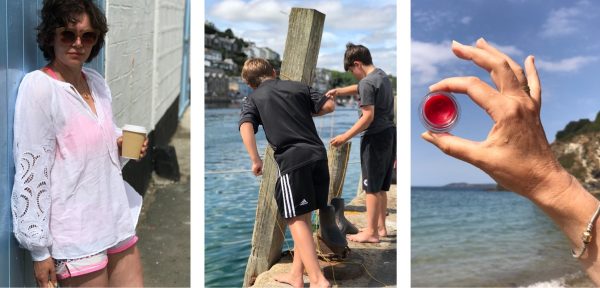 BLOUSE – massively oversized… I'm wearing UK size 6  – H&M
SPORTS BRA – H&M
COTTON SHORTS – GAP
SUNGLASSES – H&M
LIP GLOW – Trinny London in Tallis
This may well be good-bye summer? But maybe not? I've not yet done a blog about swimwear. I tend to do one every year but this year I didn't find a new cozzie. I tried, I really did. I tried swimsuits and bikinis but nothing really floated my boat so I made do on holiday this time around… But ….. watch this space because I may well have a little something up my sleeve!