BLOGTASTIC!
My goodness haven't I been a busy bunny? You may have noticed that lately my blogs are like busses. There are none for months then four come all at once! It's because it's the school holidays; there's time as I'm between seasons and Mr.W is around to take the photos. It's that simple. When I'm working in the week the last thing I want to do is spend Saturday taking pics and Sunday writing a blog. I'm being honest. The fun goes from it and when it impacts onto family life I feel guilty.  There's another snag and honesty has to prevail! As much as I like to make an effort at the weekend, I do find that I'm usually in jeans so variety becomes a bit of an issue! My blogs are nothing if they are not real; current and believable in their content. So I have made a New Season's resolution to write my blogs on a more regular basis no matter what! This blog it therefore "What I Wore This Weekend" with a slightly more endearing title to encourage you to read!
SUNDAY SATOLLO!
The last days of summer. And they were for Granddad. A chance to get the wheat in and a chance for the little people to get into some big machines, and I mean big! It's a day out that my kids love. It's a chance to be with Granddad and tell him all their news while hours pass by together in the cab and a chance to sit in a combine with a few tractor rides to the farm thrown in. Mr.W and I get the opportunity to go for lunch sans kids (probably a once a year treat) in the nearest town which happens to be beautiful Marlow. Happy Days! I love Marlow. A great place to mooch around a few independent boutiques and more unusual interior shops or pop into some posh names you may know like Sweaty Betty; Whistles and The White Company. There's lots of little alley ways with unusual little shops. At Lister Court tucked away behind the High Street we found SATOLLO. A family run authentic Italian restaurant. Part of me wants to keep it a secret but that just wouldn't be fair. Sat in the sun outside it truly felt like we had been transported to a little cafe in Sienna. We arrived for coffee (and tea) as we had had our lunch. The food looked too good to miss so we shared a Parma ham panini! It's safe to say that we won't be having take away sarnies from M&S when we visit Marlow next time. It's worth visiting the town just to experience SATOLLO in my opinion. Oh, and BTW the coffee was excellent too.
A BLOG OF TWO HALVES!
There was the food. Now here is the fashion. As I explained above, the weekend for me does tend to be jeans, jeans and more jeans. So, here we have an outfit for the weekend with jeans! Tah dah!!! I'm a little obsessed with vintage fit jeans and I've customised mine. They arrived with raw hems and I just hacked away a bit more at them and left them with a stepped hem to wear with sandals and anything with an ankle strap. It was a little daunting as they were brand new but I just went for it and everything worked out just fine! My basket bag has been a favourite buy this summer and also my espadrilles. I have to admit to a bit of a collection of espadrilles but I love how they make a simple outfit look continental. Appropriate I felt for my lunchtime (OK, second lunch) setting! I did fork out a bit for mine and took the plunge to buy them from Castaner, the iconic Spanish espadrille makers. I know there's lots of cheaper copies out there that would do the job but I just love how these fit and the cut of the front is just perfect. Pound for wear they have been well worth it and I know that I will continue to enjoy them for years to come and bore you with them on my blogs for the foreseeable summers of the future!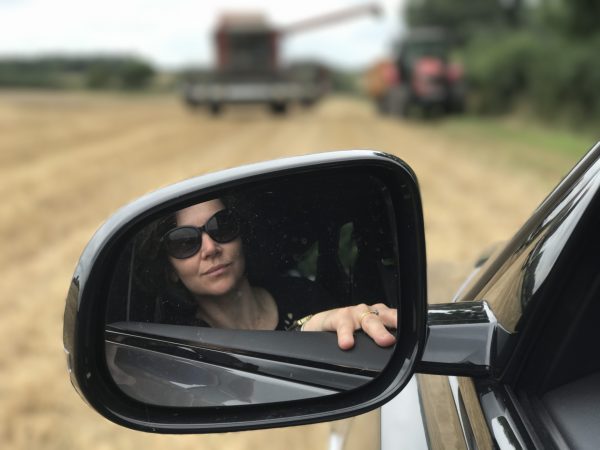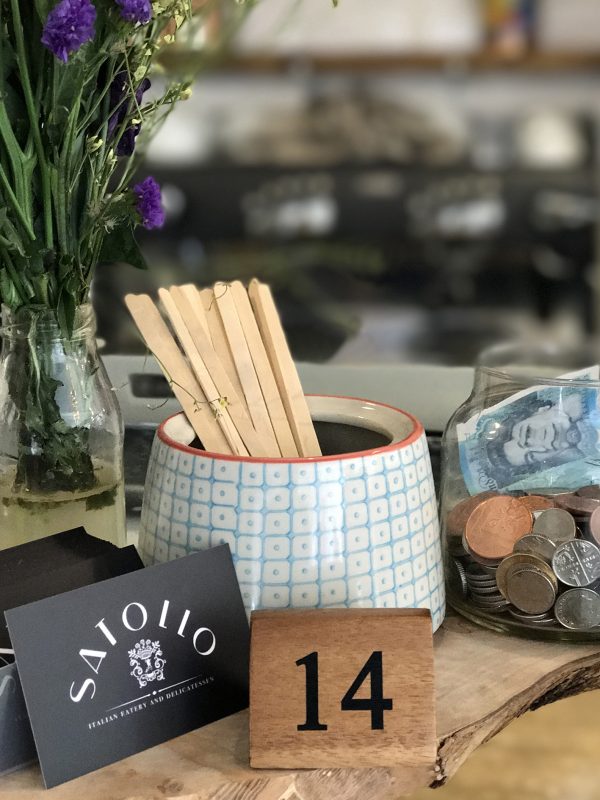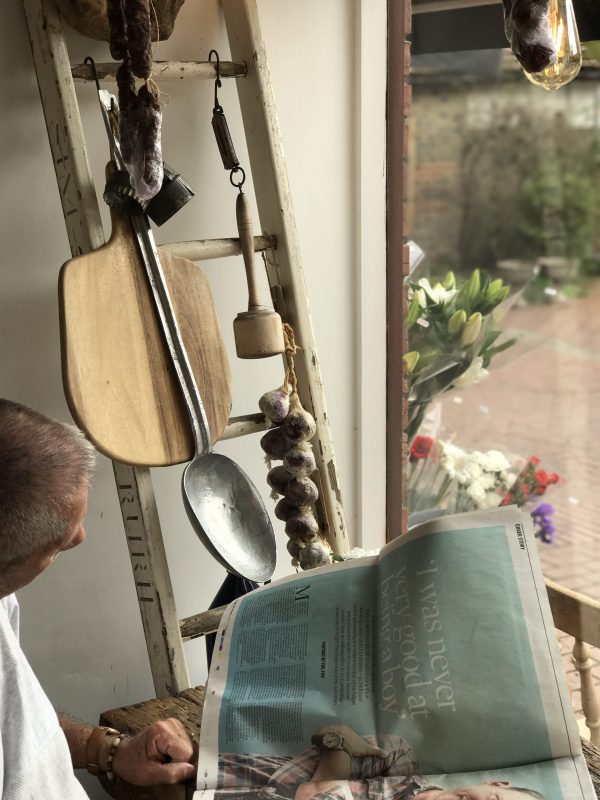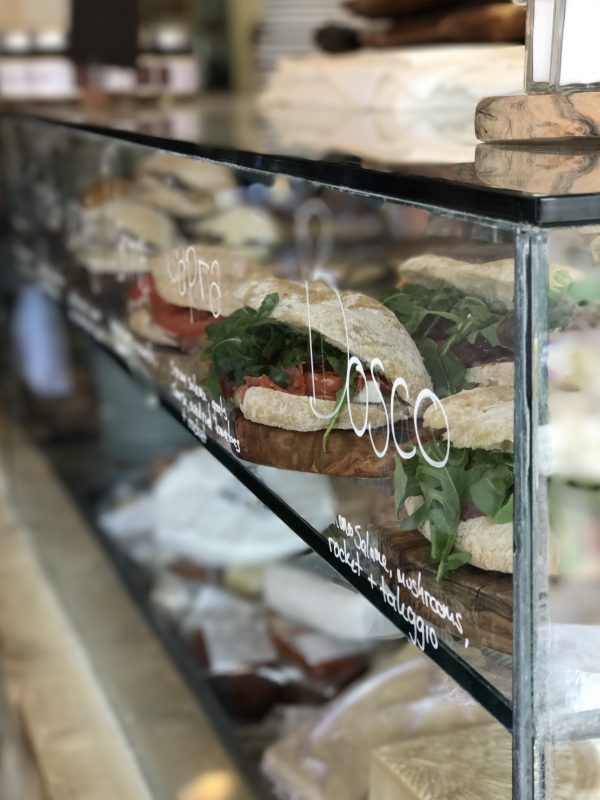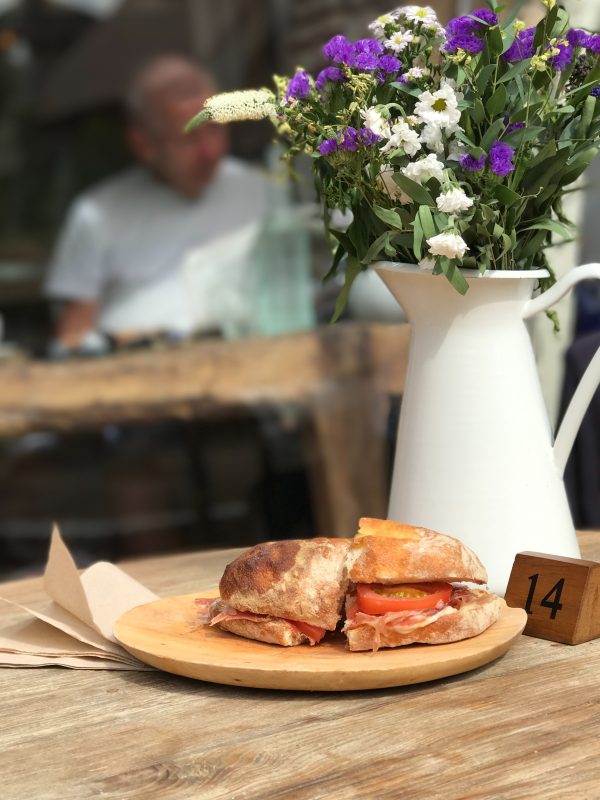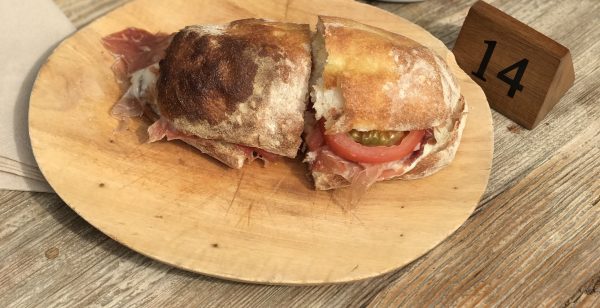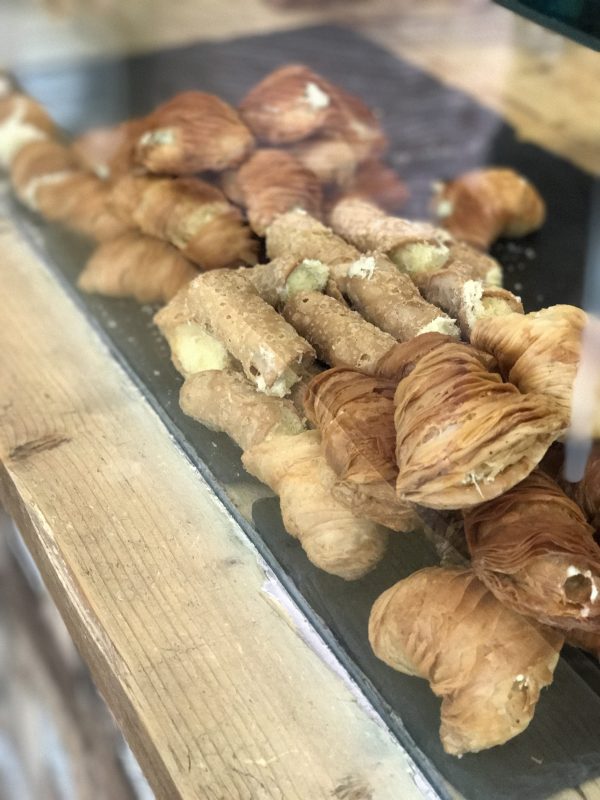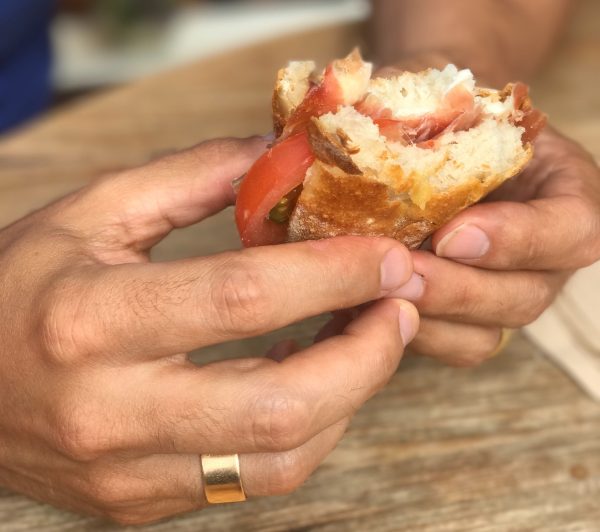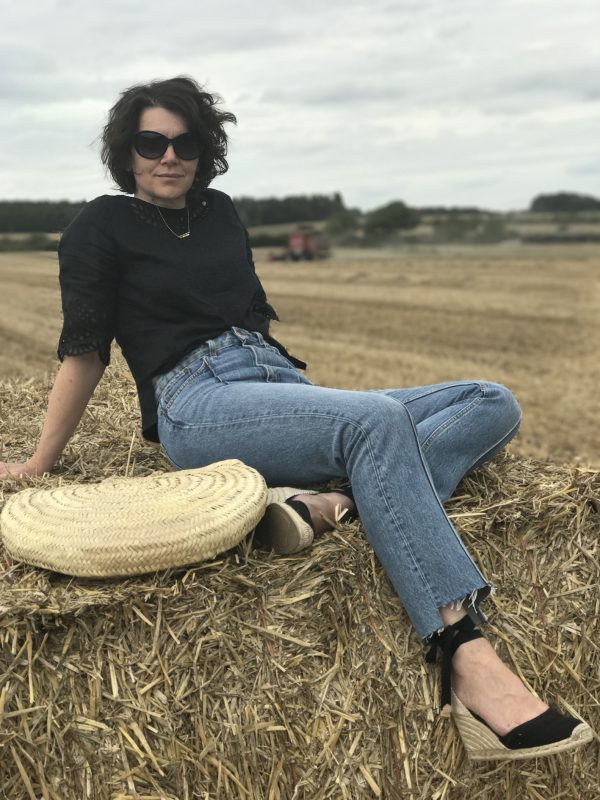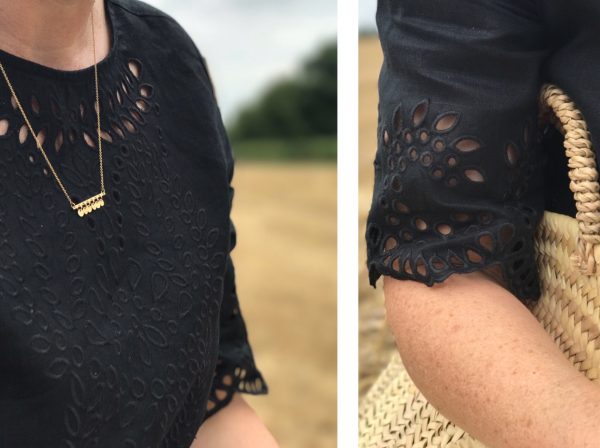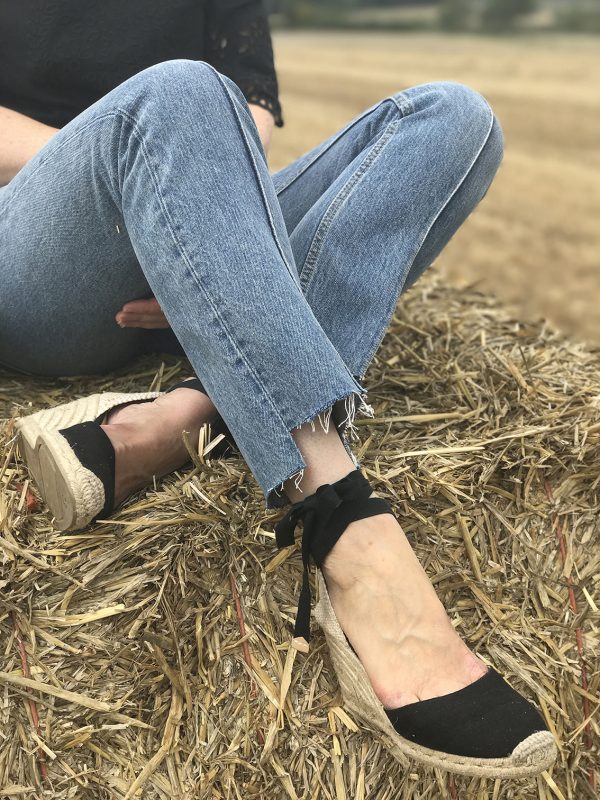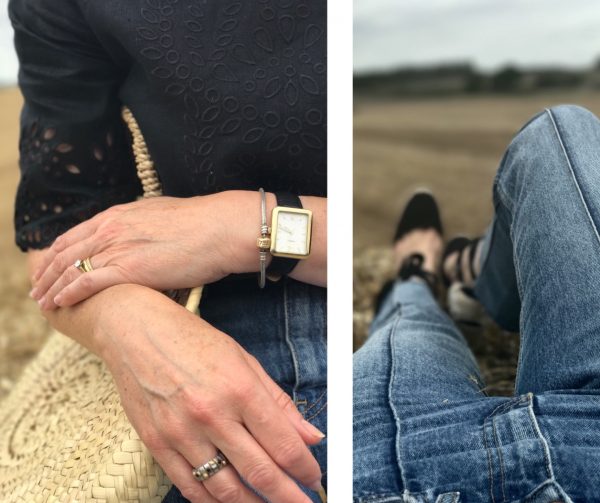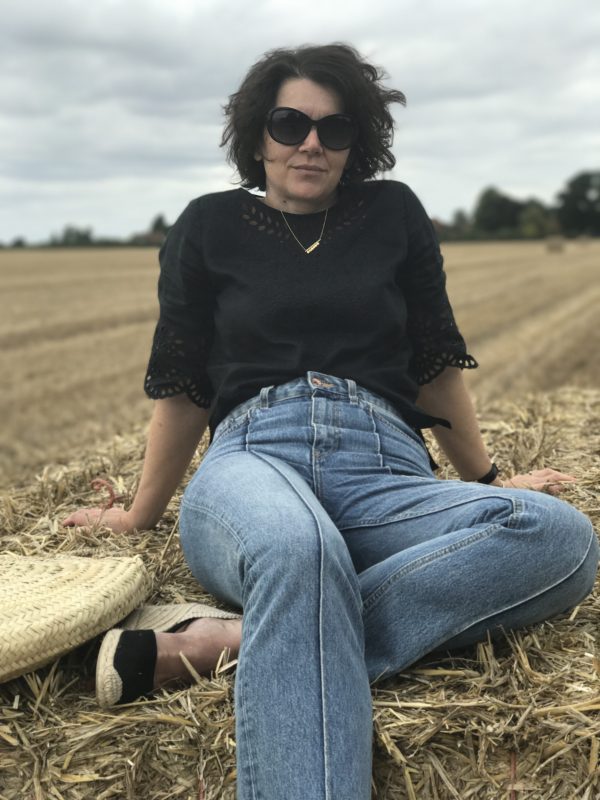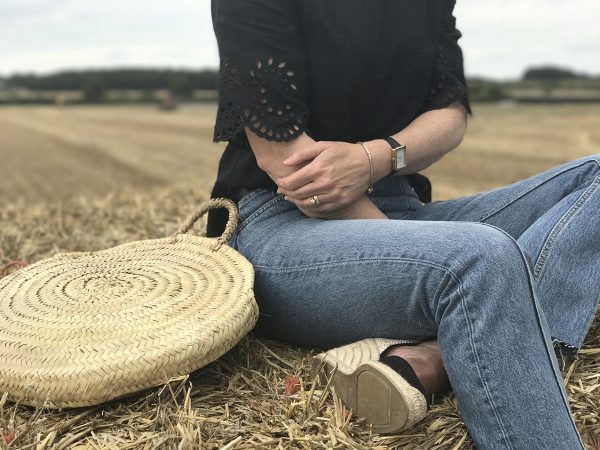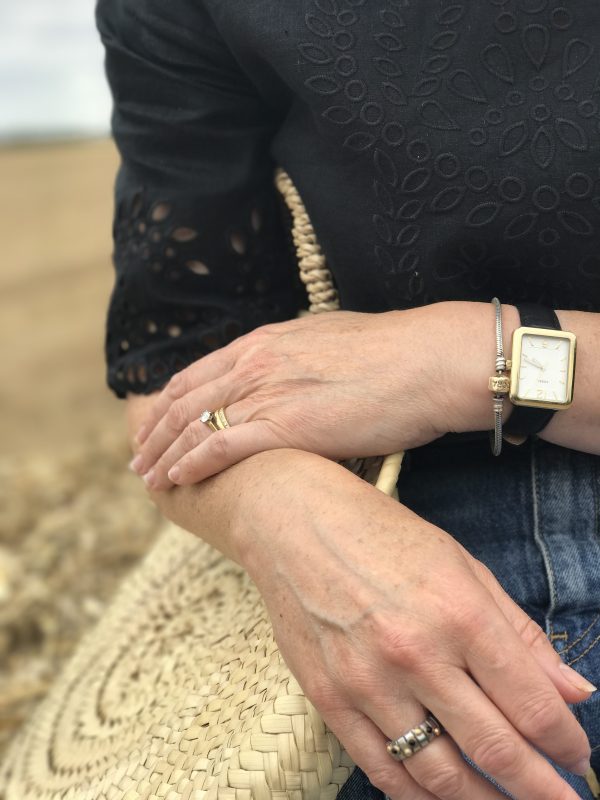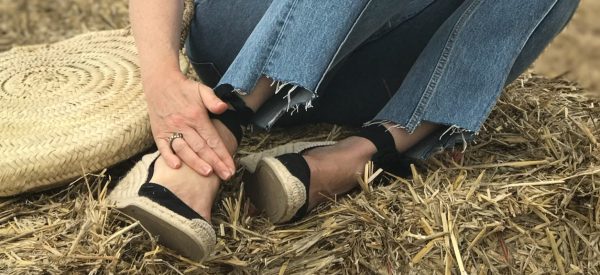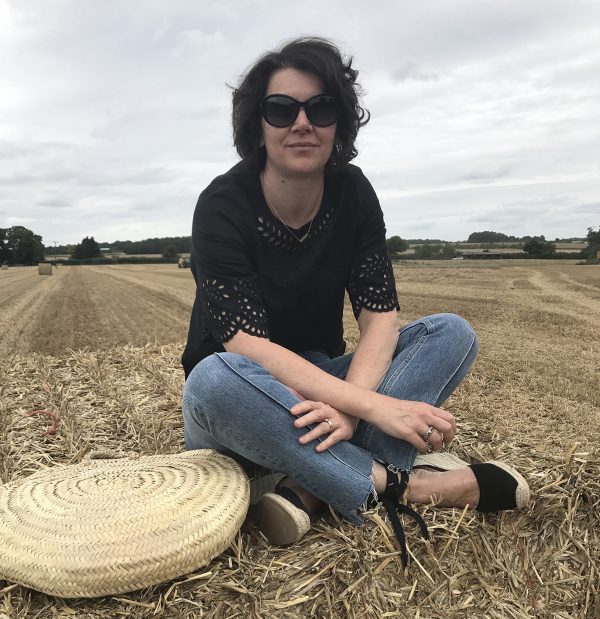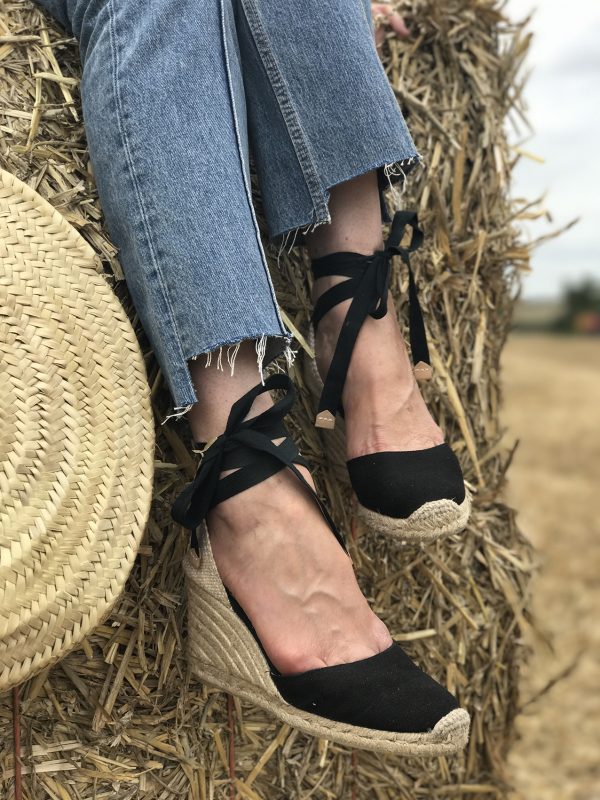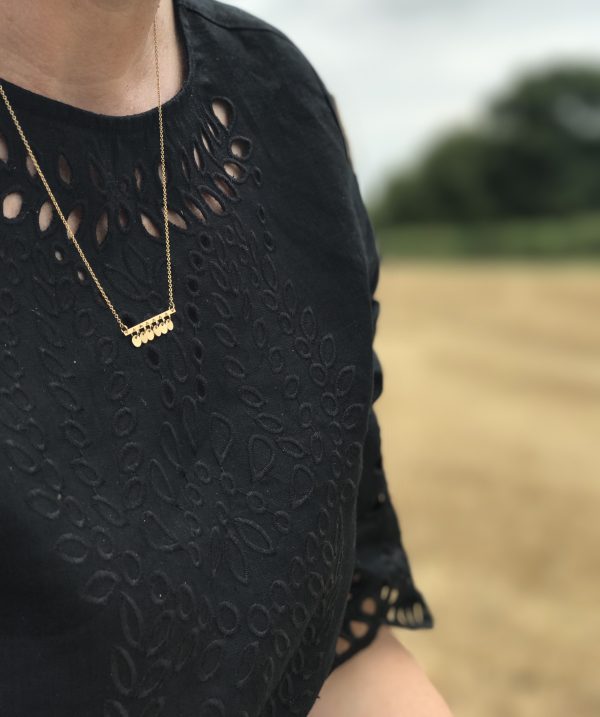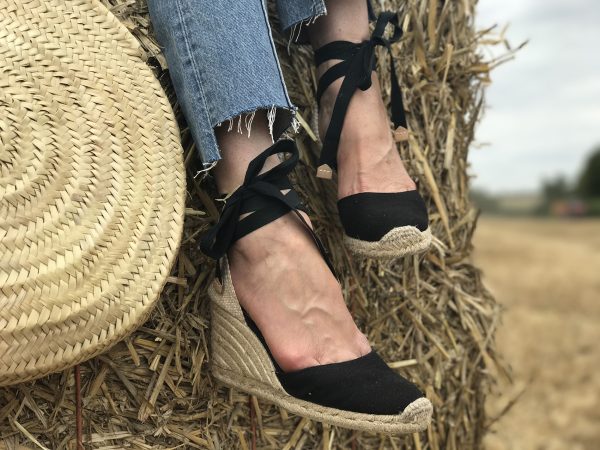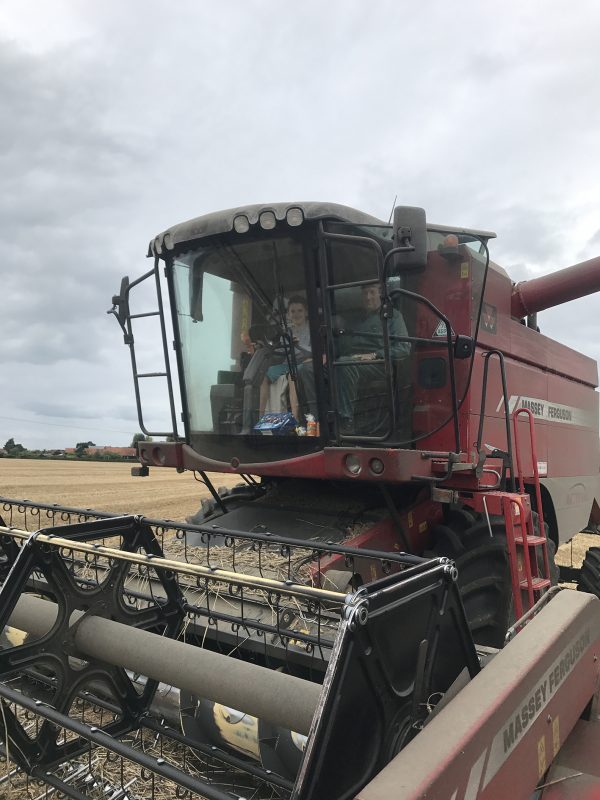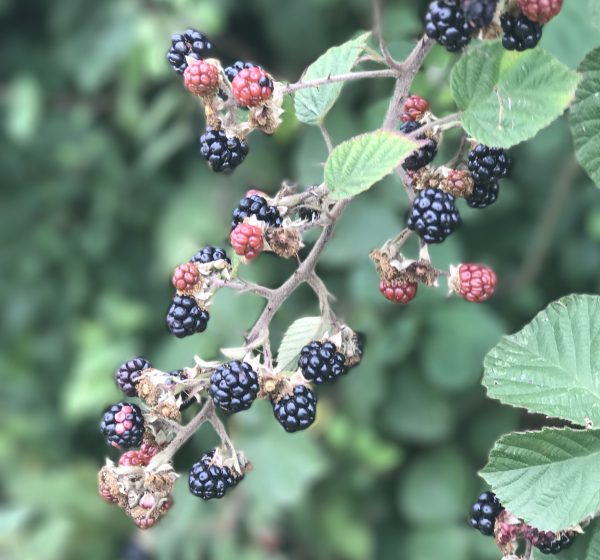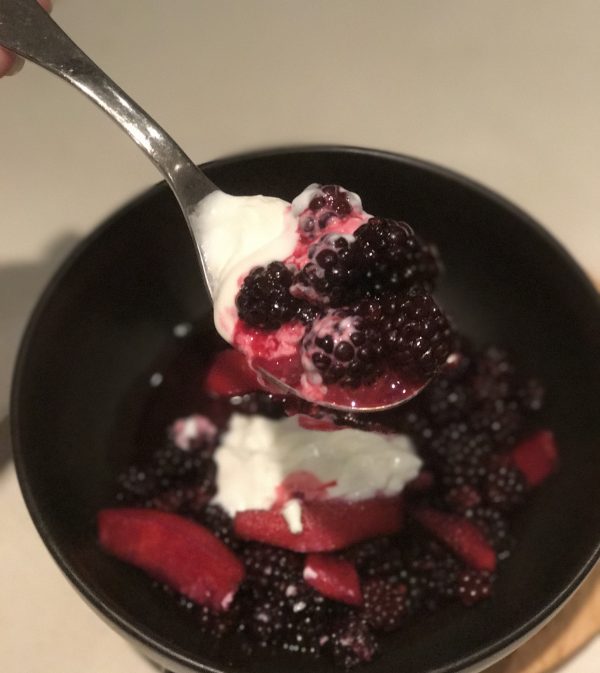 LINEN BLOUSE – The White Stuff
JEANS – H&M ( sale now and limited sizes)
ESPADRILLES – Castaner at NET-A-PORTER
BASKET – Bohemia Design
WATCH – Fossil
RING – Nomination
NECKLACE – Whistles
I hope you've enjoyed reading this blog. If you're reading it on Bloglovin please hit the like button! Social media works best when people interact with it. I hope it's not too long before I'm able to post again. I can't believe that the summer feels so over. The fact that we were able to pick blackberries from the hedgerow was a sign that Autumn is arriving fast. I'll try not to feel too downhearted with the promise of beautiful coats and cozy knits coming my way courtesy of the new season ahead.