A DRESS FOR ALL SEASONS!
It's gotta be the best style of dress EVER. Love anything that can be worn lots of different ways. My days of buying something in haste for a Saturday night out are over. Don't you just love items that you can wear with sneakers or dress up for work or a nice day out. This was one such day. It was my birthday and we were going to watch Bohemian Rhapsody at the cinema. If you get a chance to see the film I can highly recommend it. Like most life stories of talented people it's both sad and wonderful at the same time. Thought provoking and challenging. There's a tragic dark side but his talent and his character were larger than life. He made no excuses for being talented and I loved that. It made me think.
LIMITED EDITION!
My dress has pretty much sold out. I know this can be annoying when bloggers post stuff you want but you can't get anymore. I then wanted to write this blog anyway because actually it has made it more relevant to an individual. What do I mean? Well, often it's better to find what works for you. I've been shopping with clients and friends and been asked where the good dresses are by lots of  people since I first posted this particular Mango dress and actually you can't beat going out and doing some real shopping. It's an easy style to style! But it's not always as easy to find one that suits you. The length, the neckline; the colour and the "look" will all determine whether a certain one feels like your perfect dress. If you want to add curves to your torso you could wear a thin polo neck underneath. If you want to minimise a bust then maybe try a wrap style dress or a shirt style dress and unbutton as low as you dare. If you're petite or feel some dresses swamp you then find a more tailored fit that's not too long. It's taken me what feels like forever to find mine. I've ordered so many on line only to hate them on arrival. It's why I  tread very carefully when I post random items on my posts from the internet. I don't want you guys to waste your time on something that in reality is just pants! Either the print is white and bleached on the back and clearly visible when you walk or the fabric is just cheap and nasty. You often can't tell from online images. You'd think the price point would give you a hint to the quality of the product but sometimes this doesn't always pan out. Sometimes, obviously not always ( some of my online punts have been great buys), it's easier in the long run to go shopping and be able to touch it, feel it; smell it as it were!!!  It'll depend on how much you want to invest in the look too as to where you choose to shop. Animal print, polka dots and floral prints are everywhere..just go with an open mind and try lots of different ones on. Try not to get frustrated, stay calm, stop for a coffee and have fun! You will instinctively know as a dress has a way of taking no prisoners. There's nowhere to hide, you will either love it or hate it. I went shopping with a friend recently on a Sunday for a bit of a jolly to set me up for the half term! I was not on personal shopper mode…it was my day off …. I made her try lots of different ones on and she knew what she liked once the different styles were on. It boiled down to colour and length for her. Like me she loved the idea of being able to wear a dress lots of different ways for lots of different occasions. Be inspired and have a go.
FROM BEACH TO BAR!
Obviously not literally. Though saying that the theory works! I will wear mine with flip flops when the season chances! Wear with sneakers, ankle boots (flat or high… whatever style floats your boat), high boots or slides. Chuck on the cover-up of your choice from an oversized belted cardi to a biker, a blazer or a tailored wool coat. Adding your own belt can make a high street dress look more expensive.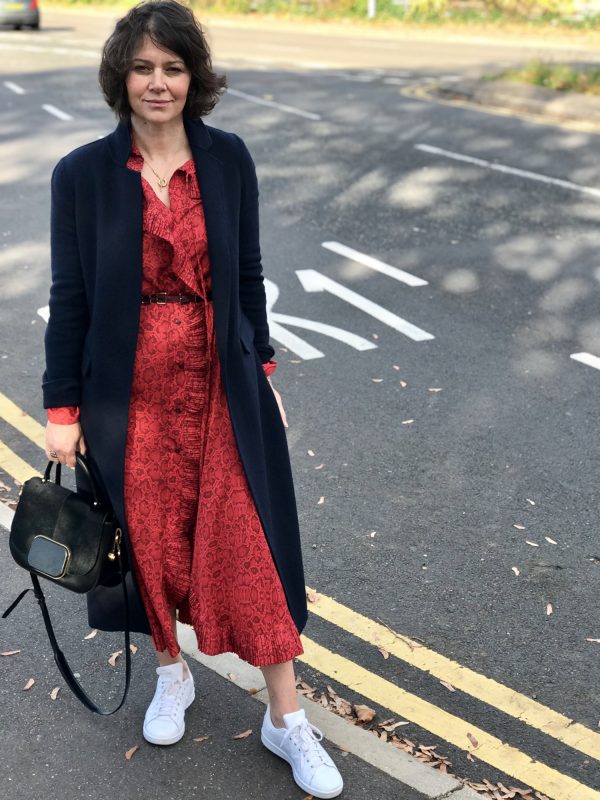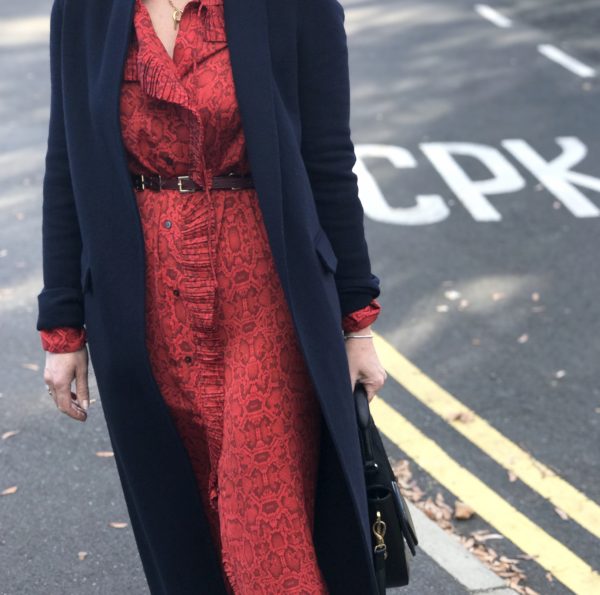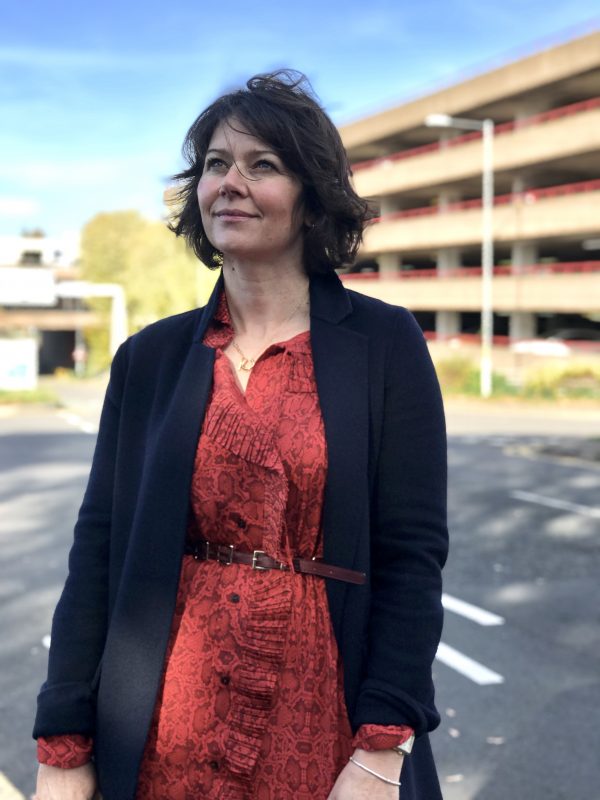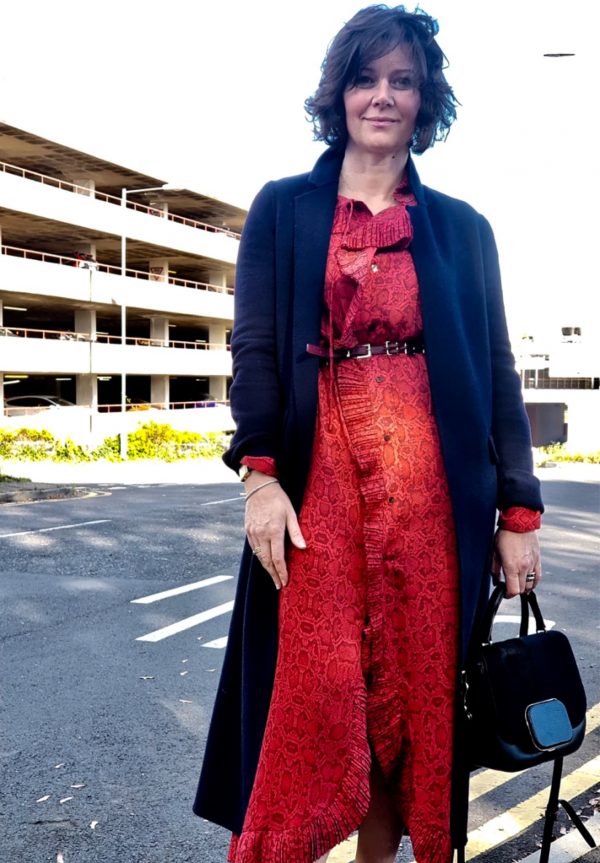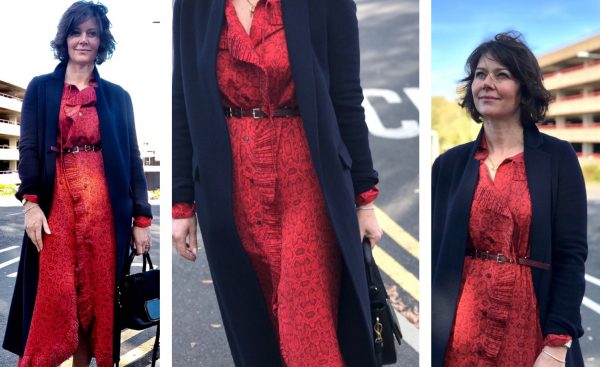 DON'T JUDGE ME!
I have had birthday money burning a whole in my pocket. The past tense is a clue. I have to say I think this seasons' styles have been particularly good and I've had a little bit of a splurge! I'll share them over the next few weeks. Let's just say I've fallen in love with COS. I never did very well there before as I find the fit a bit shapeless but this season I could've spent a small fortune in there! I hope you're managing to stay warm in this cold snap. Thank you for reading. thank you for every like, comment and share. It means the world to my little home grown venture and to me… XXX