MARY JANES AND MAXI COATS; BEAUTIFUL BLOUSES AND LOVELY LOAFERS!
Where are we at with the new season? Have you found your groove? This lovely weather we have been having has made it easier to move into Autumn. It's bidding me time shall we say? We had a bad summer but at least it hasn't suddenly turned to winter. I really thought it was all over when the temperature dropped last week. I don't feel like I've had the usual shock to the system where I'm thrown straight from summer gear into my full on winter attire without a moment to say "hang on – give me a minute, let me just sort myself out please!" I've started pulling out my clothes from last season and have reinvented some outfits with A/W in mind. What have I come up with? What still works? I've dug out some Mary Janes and a pair of metallic low block heel loafers. Both feel right for now with their retro styling. I'll wear them differently to how I did before. I do seem to remember playing safe and styling them with classic tailored cigarette trousers. Absolutely fine but this time around I felt like pushing the boundaries a little. I liked both flavour of shoe worn with my TOPSHOP cropped Dree kick flares. I've mentioned them in previous blogs and I'm still wearing the summer version. TOPSHOP have produced them again this season in a heavier weight denim with a bit more stretch. I've purchased these too as I know I'll wear them to death just like their summer sister. Money well spent I say? I have found the fit on the new version a bit smaller due to the different denim composition. I kept my usual size after trying the next size up which were too big. I only mention this in case you run between sizes it might be worth trying a few pairs. There's a petite version too and black. I'm wearing the 34″ length length and it's still cropped. Anyway, I digress! Back to outfit building. So both pairs of shoes work with my favourite jeans – WINNER! My outfit was made complete with the addition of a tie neck blouse; a black leather barrel bag and a ZARA maxi coat. The bag was jazzed up with a fur pom-pom which I cut off an old fur tippet (any one remember those?). I'm feeling quite proud of myself for making things work again just with a few tweeks and by knowing what to wear with my previous seasons' items.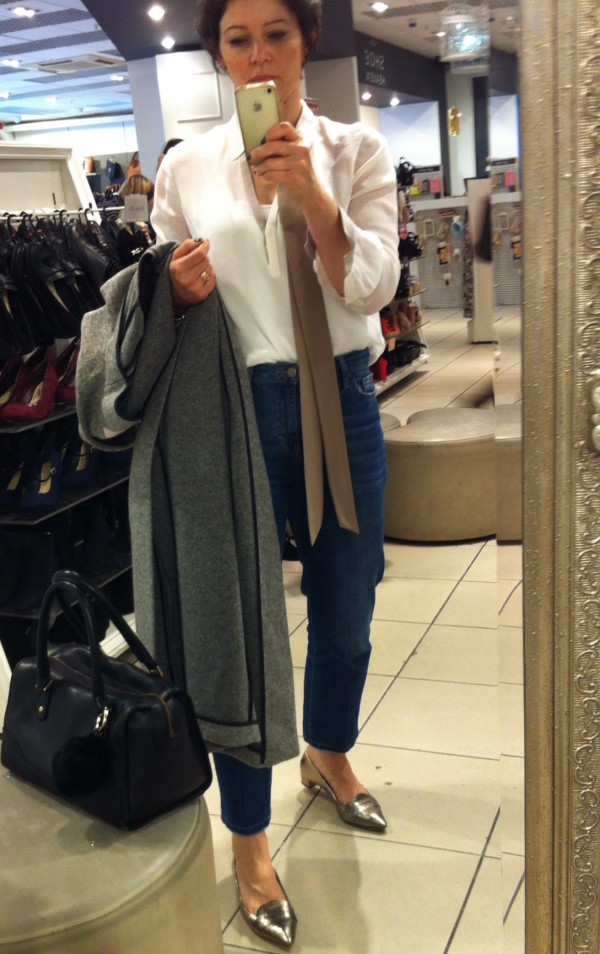 serious face!
LOVELY LOAFERS
It was a toss up between both pairs of shoes I have mentioned above. In the end, very unlike me, comfort won and the loafers got first wearing. For a long walk around the new Grand Central Shopping Centre I wanted to stomp around in flats. It's worth mentioning here that I was having a play with new proportions. Often fashions – as in individual items don't change but proportions do. It's usually the size of the shoulders or the length or the fit. The outfit I put together went against everything my common sense was telling me to do. Long coat; cropped flared jeans and flat shoes shouldn't work. Maybe it didn't? Maybe it wasn't the most flattering, but, you know what? I just liked it anyway!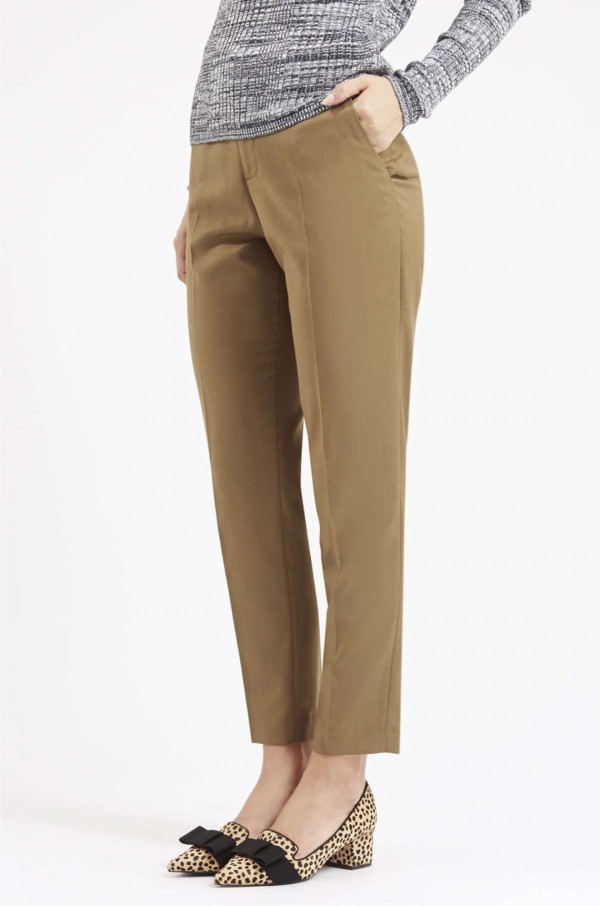 LOAFERS – TOPSHOP – £48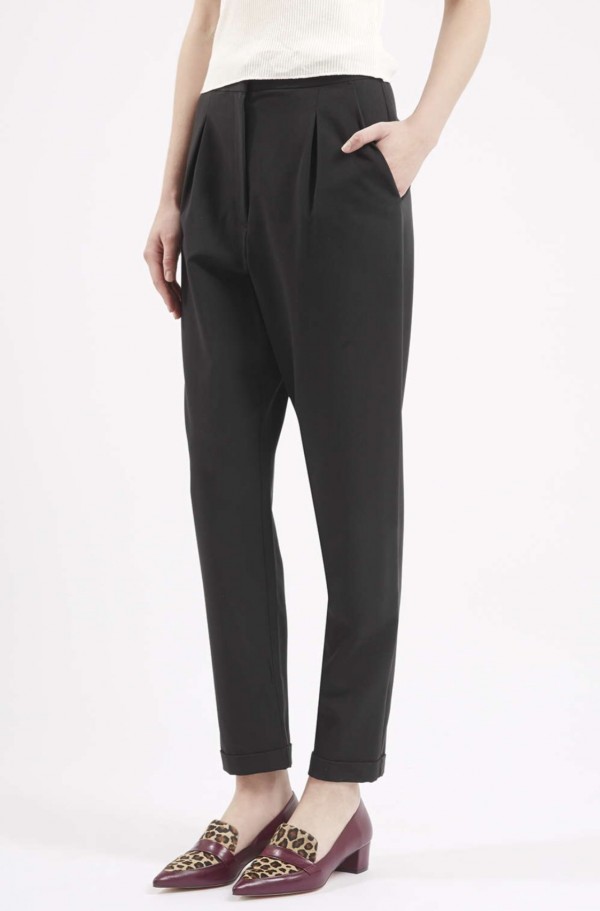 TOPSHOP – £68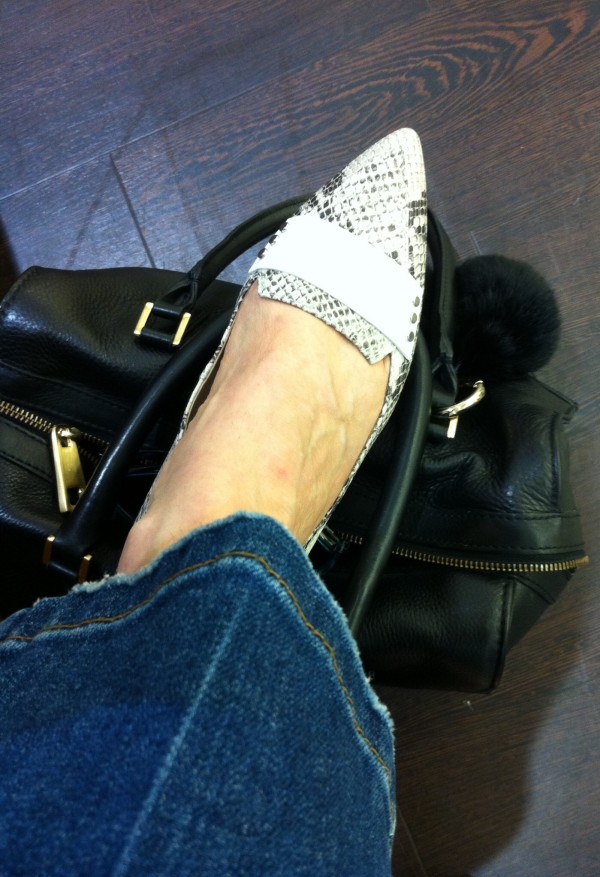 SNAKE LEATHER LOAFERS – CLARKES (very flat) £55
I've just looked on line to find you the link and these are nearly sold out, however, I found them in store.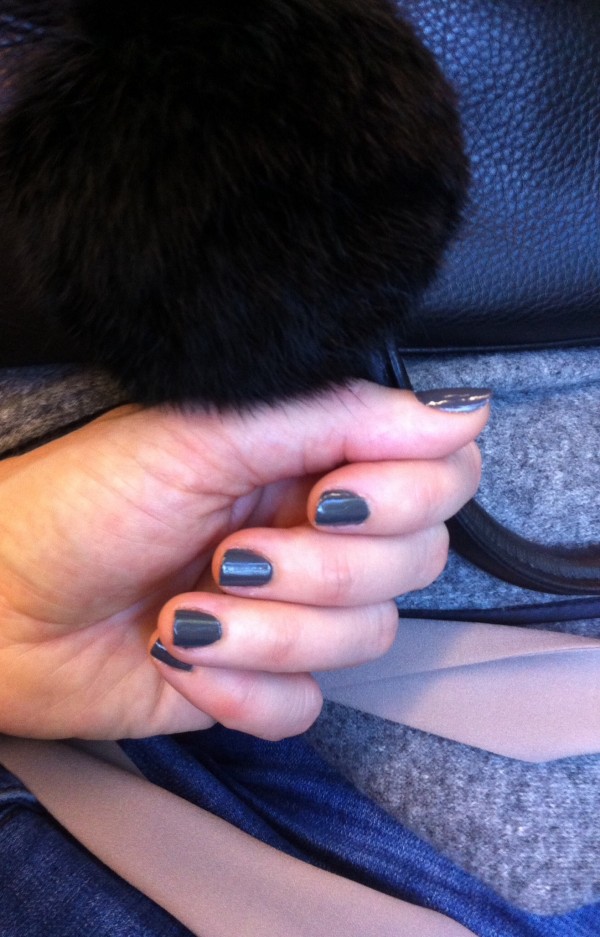 For some reason I decided to paint my nails dark grey with a rather random bottle of polish by no.7 I found in the cupboard. If you've got really tiny nails like me, a really dark polish works well.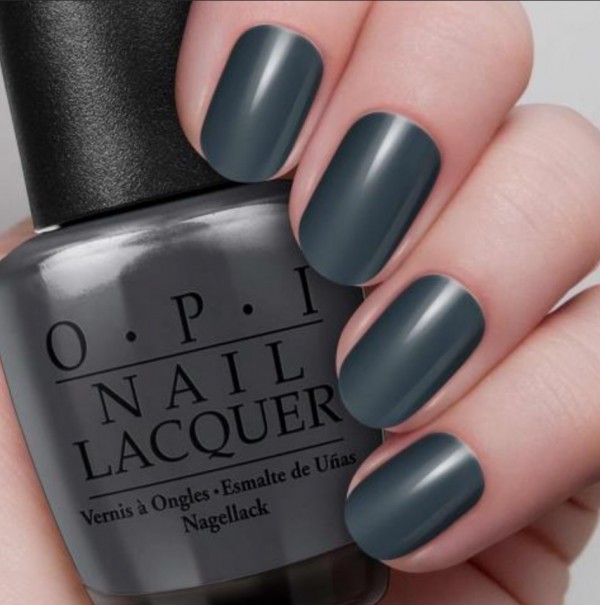 similar colour here – dark side of the mood by OPI (not moon!)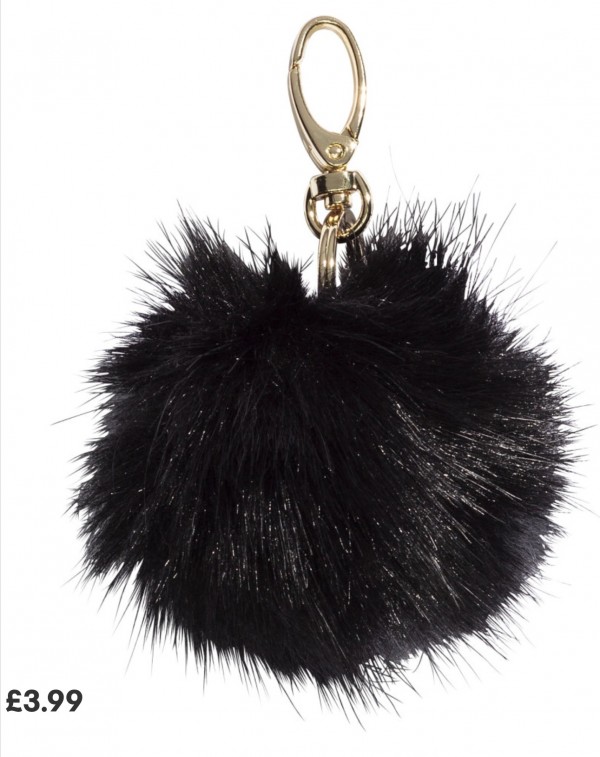 faux fur pom-pom from H&M
MARY JANES AND MULTI STRAPS!
I haven't photographed mine for this blog. I'll save them for another time. The high heel Mary Jane certainly has a place in ones A/W 2015 wardrobe. Mine are black patent so for this reason I will probably wear them in the evening, but don't hold me to that!! The Mary Jane? What to say? From the sublime to the ridiculous. From the classic almost school girl variety to a 90's inspired multi-strap has graced the catwalk and it is the surprise shoe of the season. This autumn the 70's styles were always going to follow on from summer's heady boho vibe so this girlie little number was a shock! I'm happy though as it has made sense of mine that were languishing unloved at the back of my wardrobe. With those jeans I keep mentioning they took on a new lease of life. Who'd have thought? How fickle is fashion?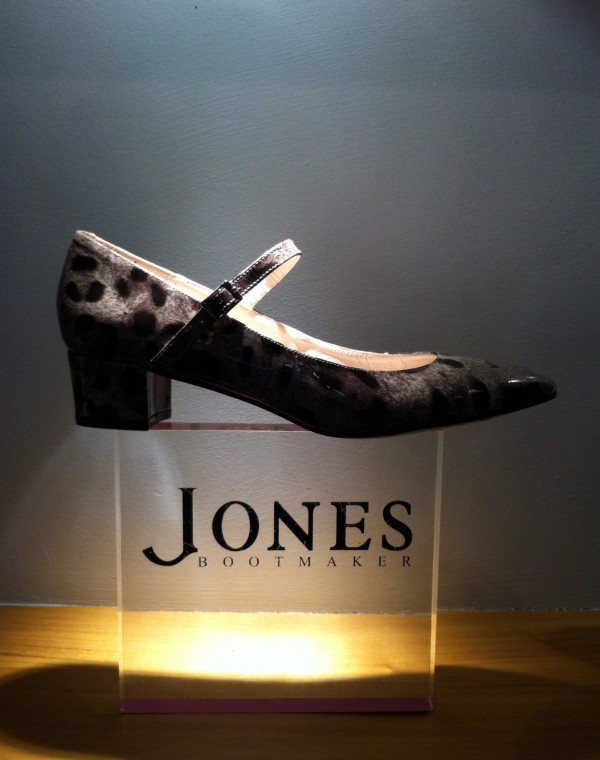 LEATHER PATENT FUR PRINT ADRI MARY JANES – JONES
(at present I am unable to link this product as there is a fault with the link)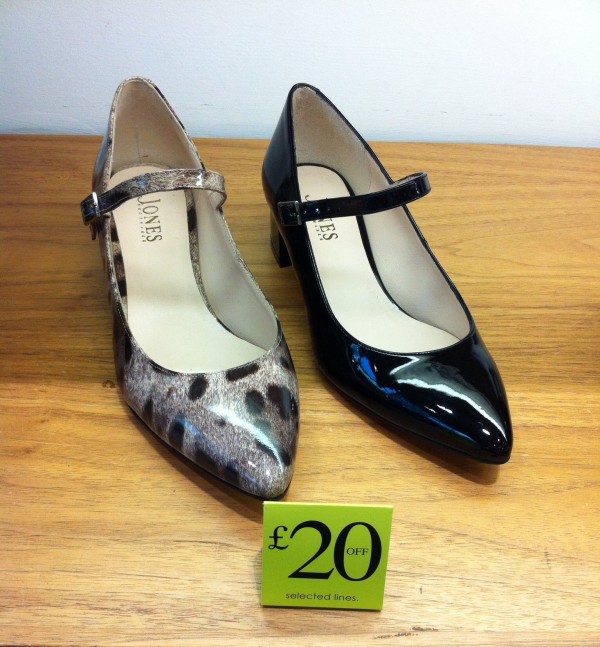 now £69 on promotion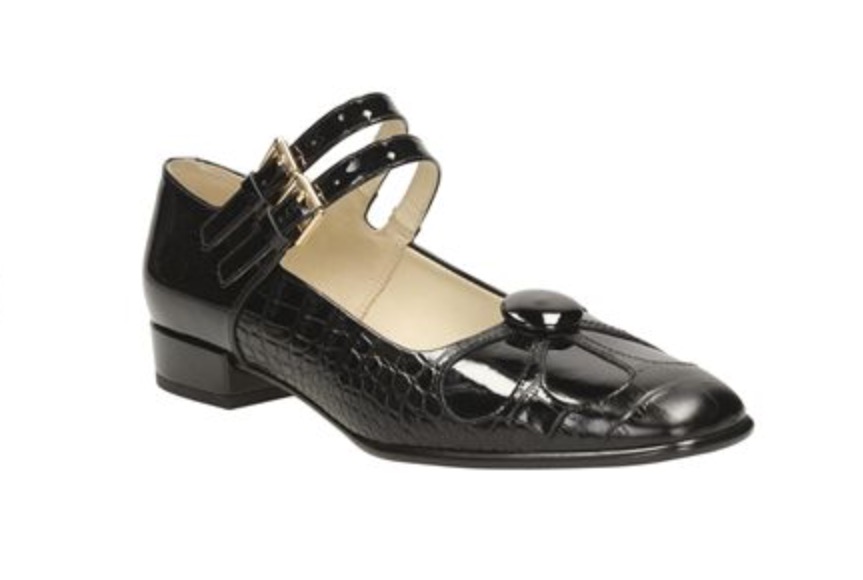 ORLA ANGELINA – CLARKS £120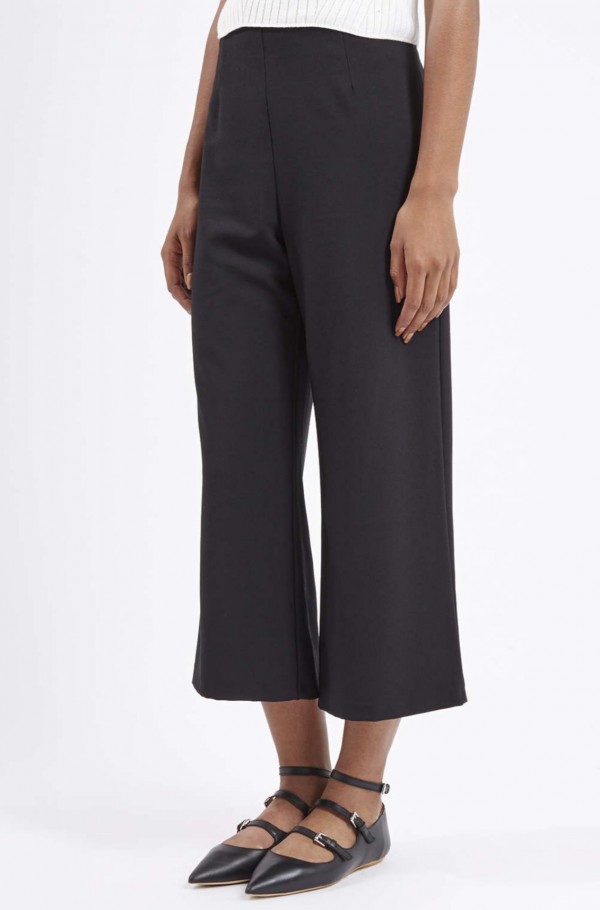 FLATS – TOPSHOP – £62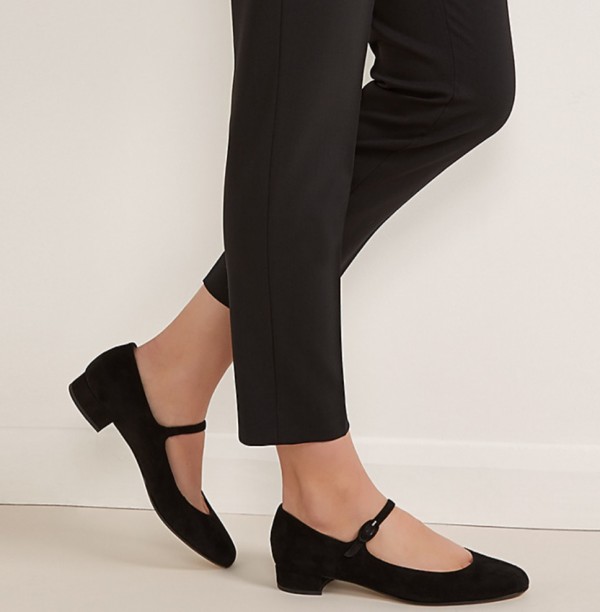 BLACK SUEDE – HOBBS £119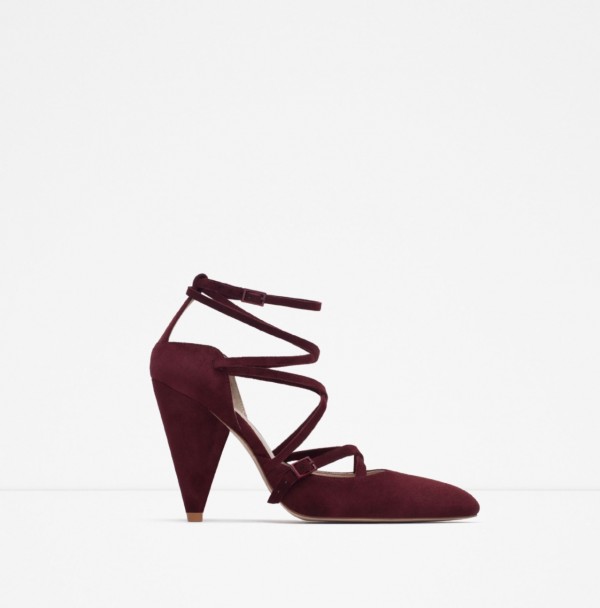 BURGUNDY SUEDE – ZARA £69.99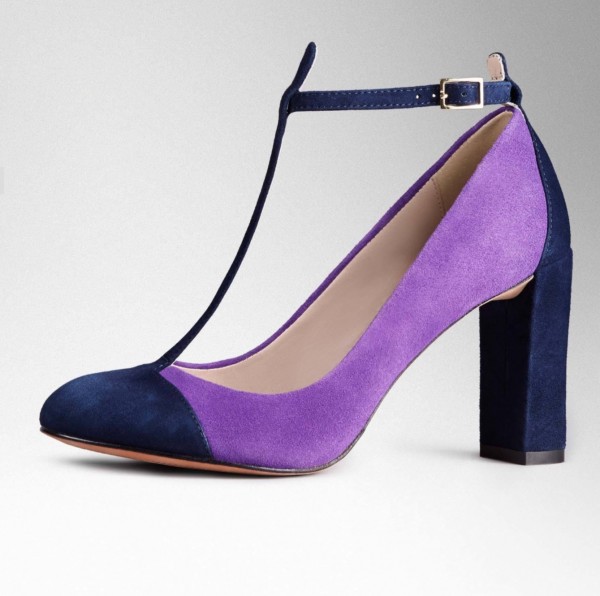 SUEDE MARY JANE – BODEN
13% off at BODEN  at the moment but this changes daily!
THESE SHOES WERE MADE FOR WALKING!
So we've got some shoe styles covered and I've mentioned my jeans (rather a lot!). It's onto the blouse. Not just any old blouse. You can't have missed it? The tie-neck blouse! The high street is awash with them. Every budget is catered for. I simply added a skinny scarf around a silk blouse I already had. It was actually a belt from another blouse but I like playing dress up. Invest in a new season version if DIY isn't your thing?! It's a garment that will stand the test of time. I'd go as far as to say I might go all out on this one and blow the budget. For a good few years now it has been all about the shirt. Masculine and "borrowed from the boys". Nearly every high street brand did a white shirt edit and I am sure Pinterest was nearly on fire with the demand for images of edgy young things in distressed denim and an oversized white cotton shirt. The blouse is now having it's day. Soft, floaty and feminine and this season the lilly has well and truly been gilded with the addition of a bow! There's something effortlessly elegant about a blouse and jeans. It's a great item to soften sharp tailoring and leather garments too. The blouse will always have a place in a woman's wardrobe so don't be afraid to buy one.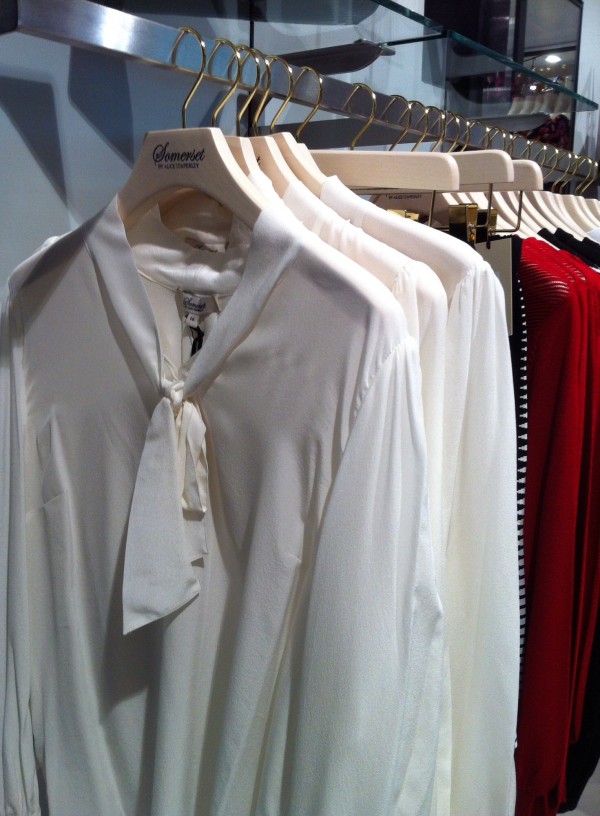 SILK BLOUSE – SOMERSET BY ALICE TEMPERLEY – JOHN LEWIS GC £79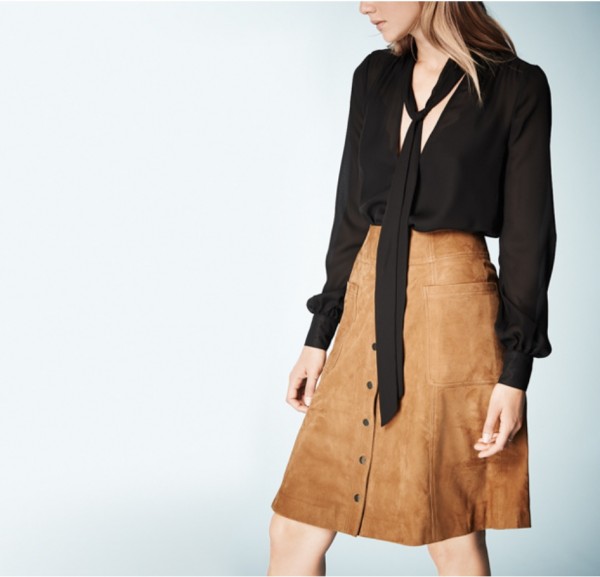 SILK BLOUSE – BODEN ICON collection (excluded from discounts) £129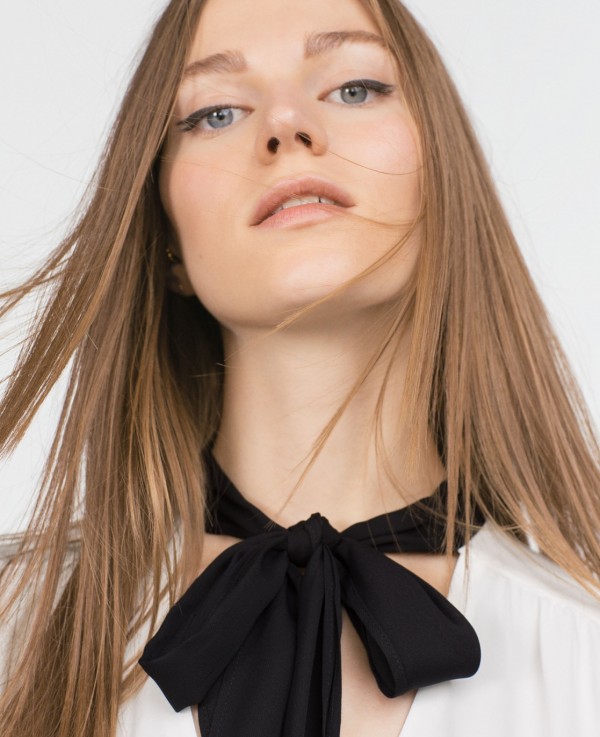 ZARA £39.99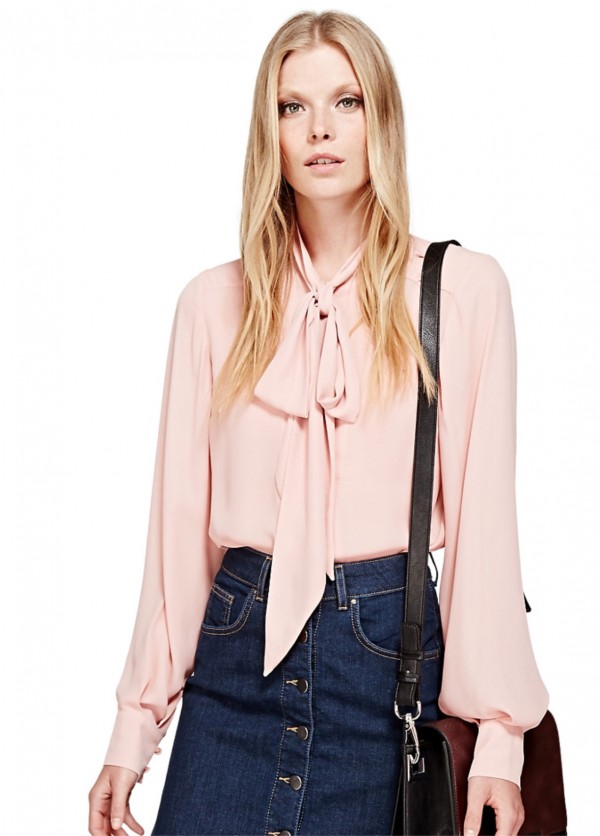 MARKS AND SPENCER £29.50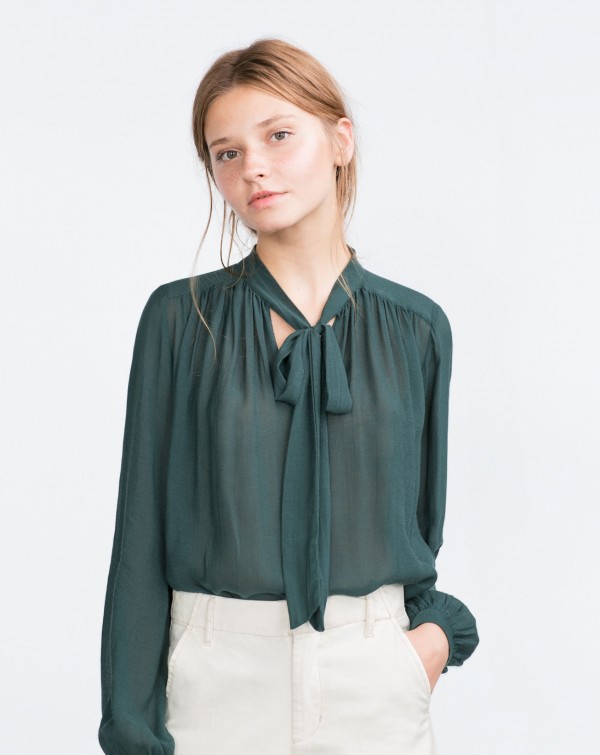 ZARA £22.99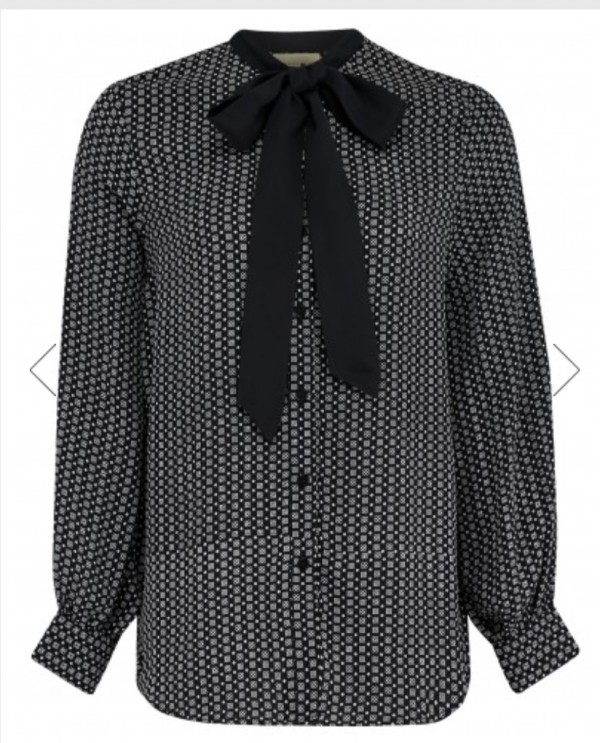 ATTERLEY ROAD £48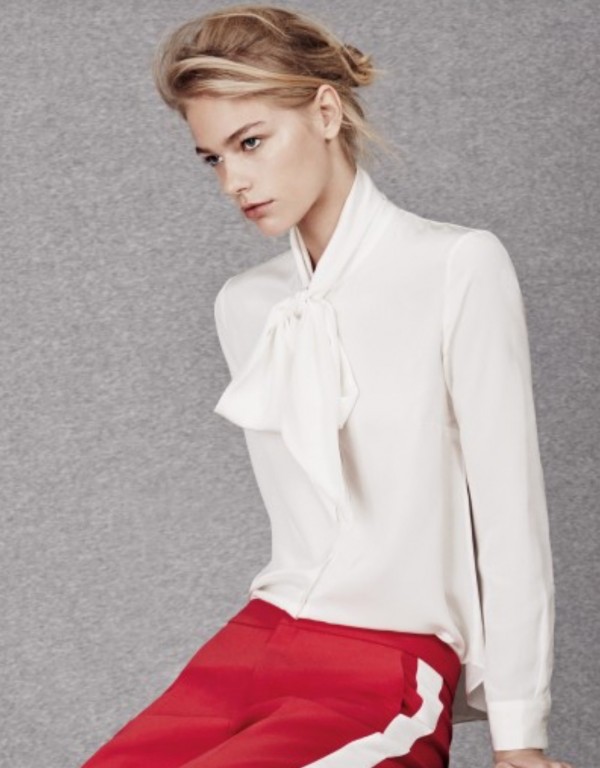 SILK BLOUSE – ME + EM  £148
THE FINALE!
That brings me nicely to coats. I mentioned the classic belted style that's everywhere this season in my last blog. I'll refresh your memory with the ZARA coat I've bought for my birthday with the picture below:-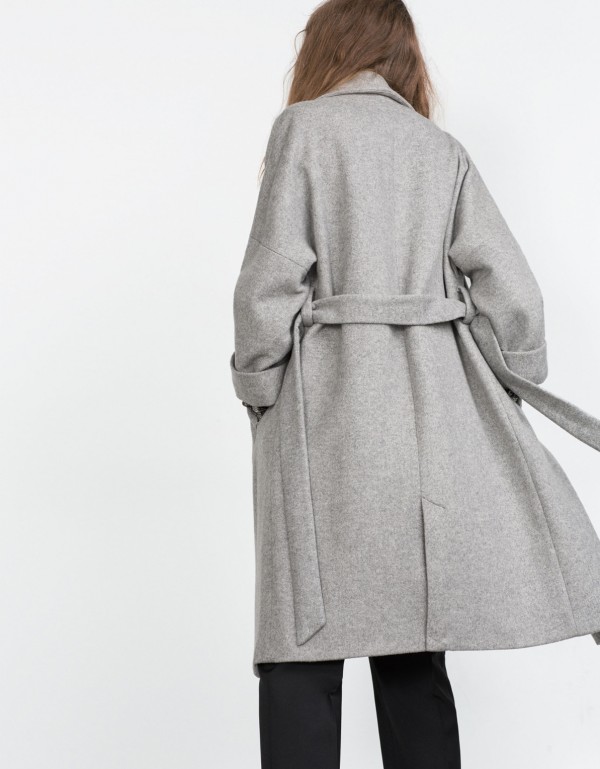 ZARA £89.99
I'm not allowed to wear it until I've had my birthday. I've been wearing a long maxi coat from ZARA from last winter. It's unlined and almost like a cardigan. A coatigan then! It won't take much more than a blouse underneath which is fine now when the mornings are chilly but the day heats up towards lunch time. It's a real no brainer kind of coat that works with lots of outfits in my wardrobe and I'm really glad I bought it. I think it might have been last years birthday pressie?  Another previous season item that has been re-worked, I'm doing well! ZARA has reproduced a similar one available on line now. Pictured below. I found it in store today too.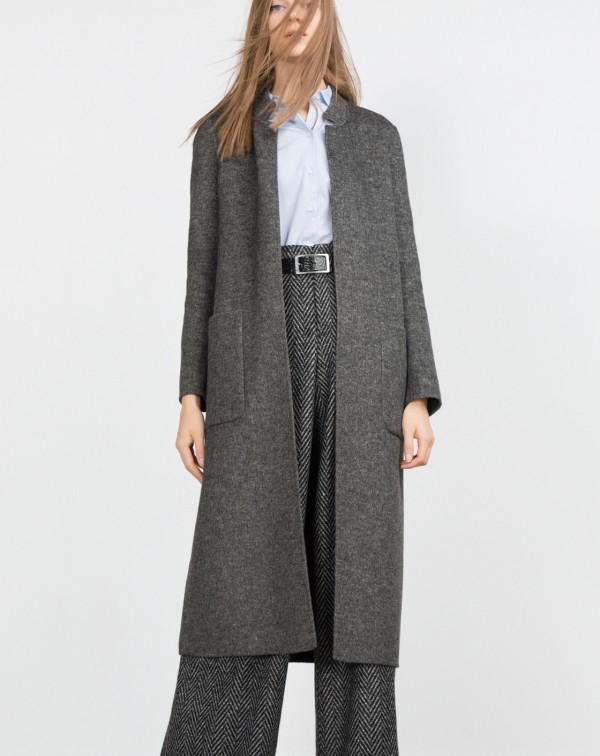 COAT – ZARA £129
As the weather gets cooler and the layers increase the natural progression for me will be to my new coat. Cozy in it's relaxed shape – almost like a dressing gown, albeit a very stylish dressing gown! I'm thrilled this style of coat has come back on the scene. It reminds me of those gorgeous Max Mara coats in the 90's. It just feels so right for now. I'm pretty sure it won't date that quickly either and if it does I won't care and I'll wear it any way. I'll just be glad I was able to buy into such a wonderfully luxorious look without the high end price tag. As I get older (hate this phrase) I find that these sort of timeless, stylish, elegant pieces really work for me. I love mixing them with the trend led bits and bobs of the moment so they ground my outfit to a place where I feel comfortable while still feeling like I look current and up to date. So the maxi coat is the way forward for some fashion looks this season and hopefully for years to come. The high street has come up with some great affordable options so I'm sure there's something for every budget here too.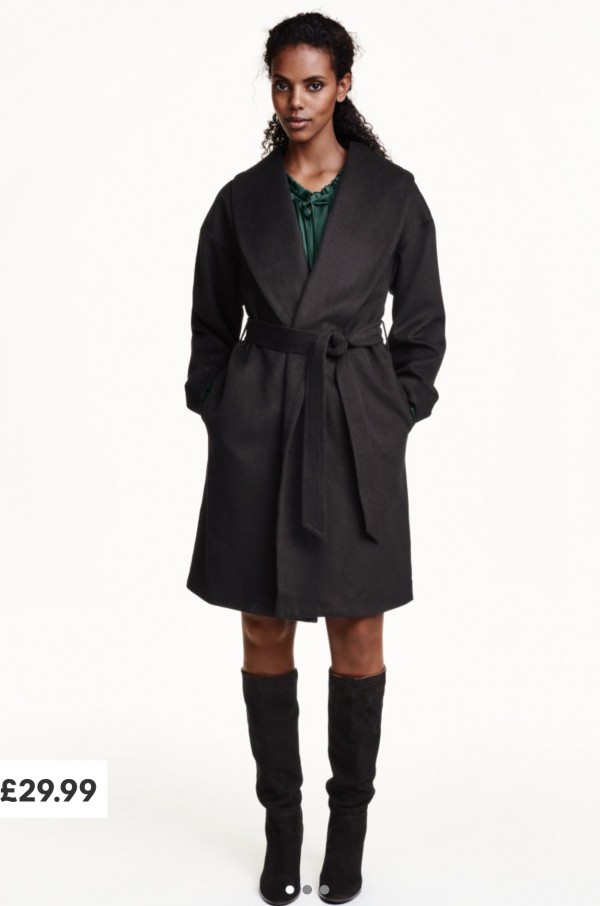 H&M
sold out on line in the time I've done this post! I've found a rail full in store though! (Solihull)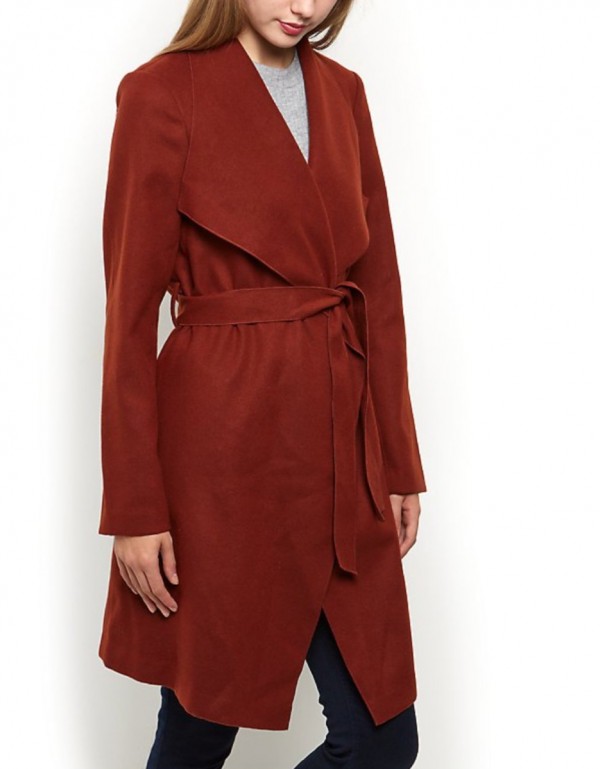 NEW LOOK – unlined £34.99
Available in other colours and actually there are some other similar styles in NEWLOOK that are worth having a look at in your nearest branch if you are in the market for an inexpensive option.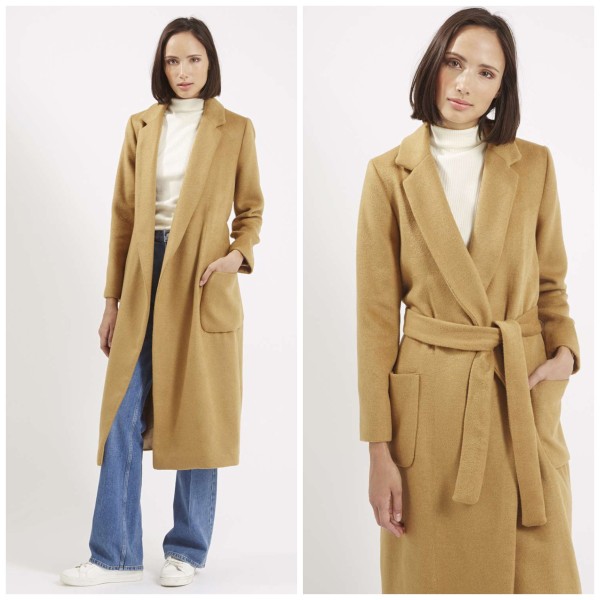 TOPSHOP £89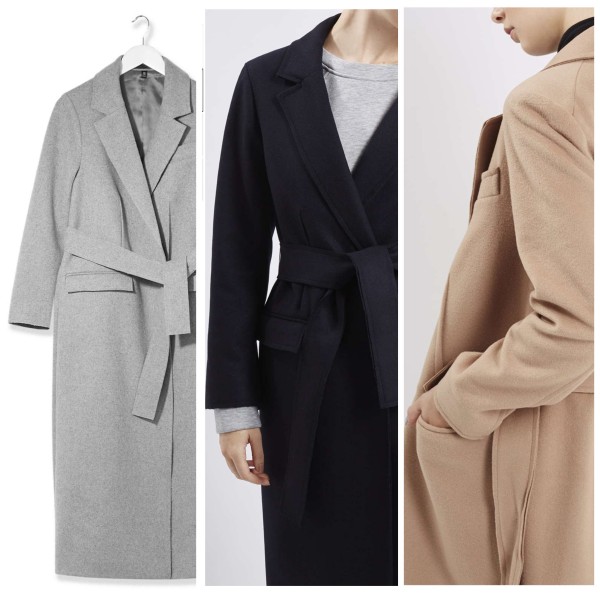 BOUTIQUE – TOPSHOP £225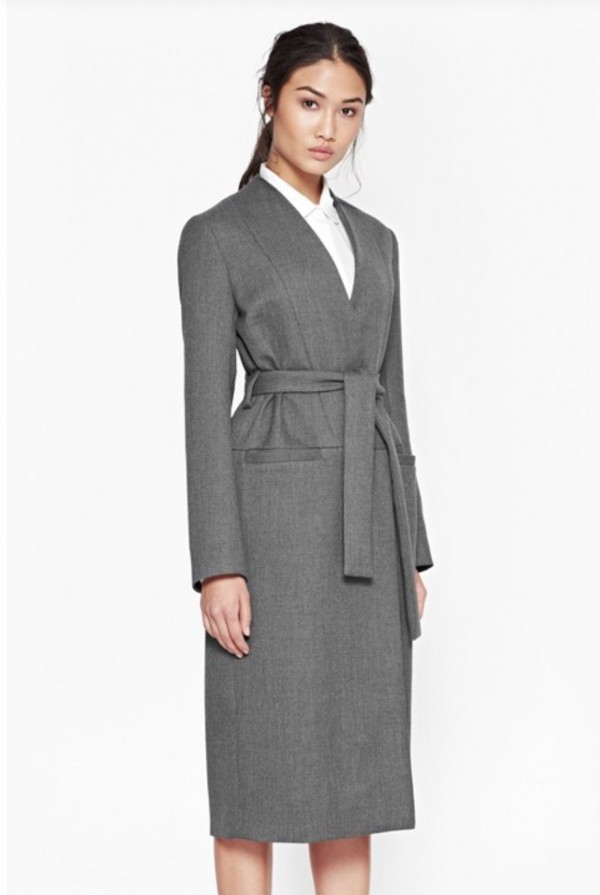 FRENCH CONNECTION ( a bit more tailored)  £180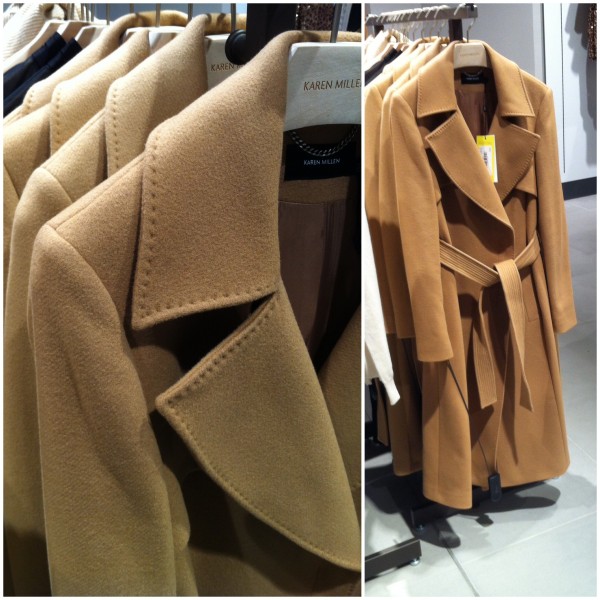 KAREN MILLEN – JOHN LEWIS (Grand Central) £350 also available in grey. This is a more classic, tailored fit too.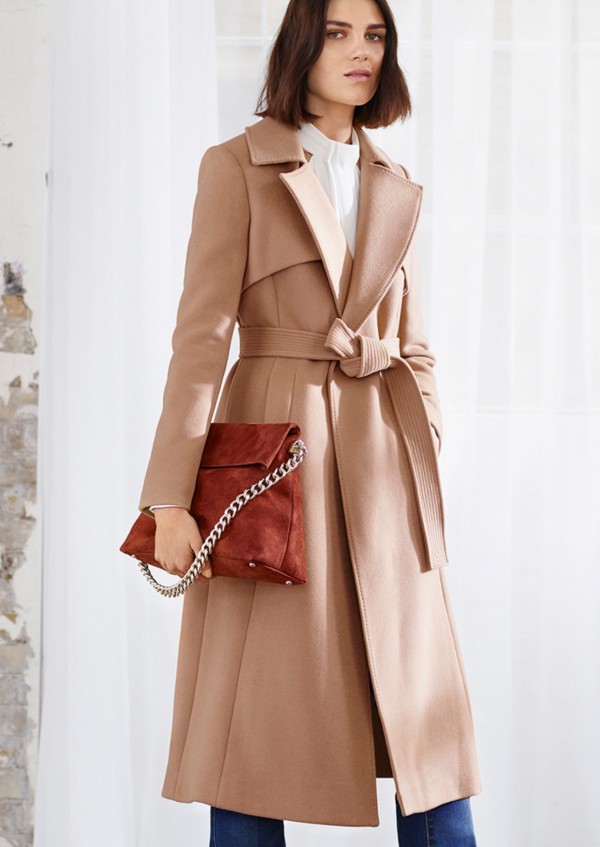 KAREN MILLEN COAT – as above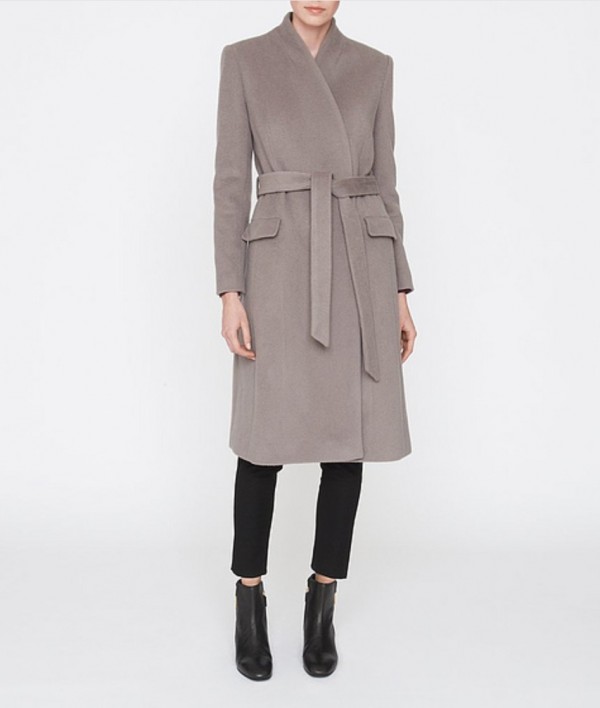 LK BENNETT £295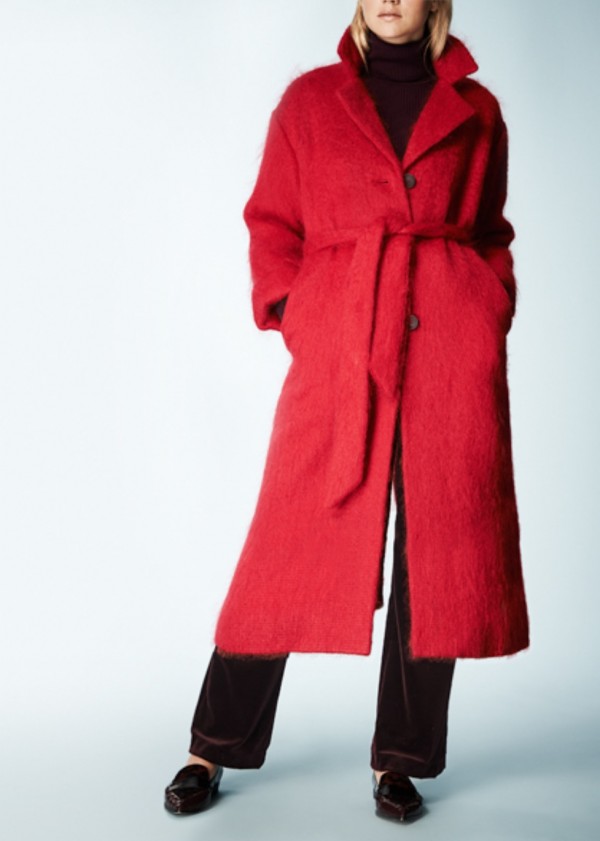 BODEN ICON COLLECTION £399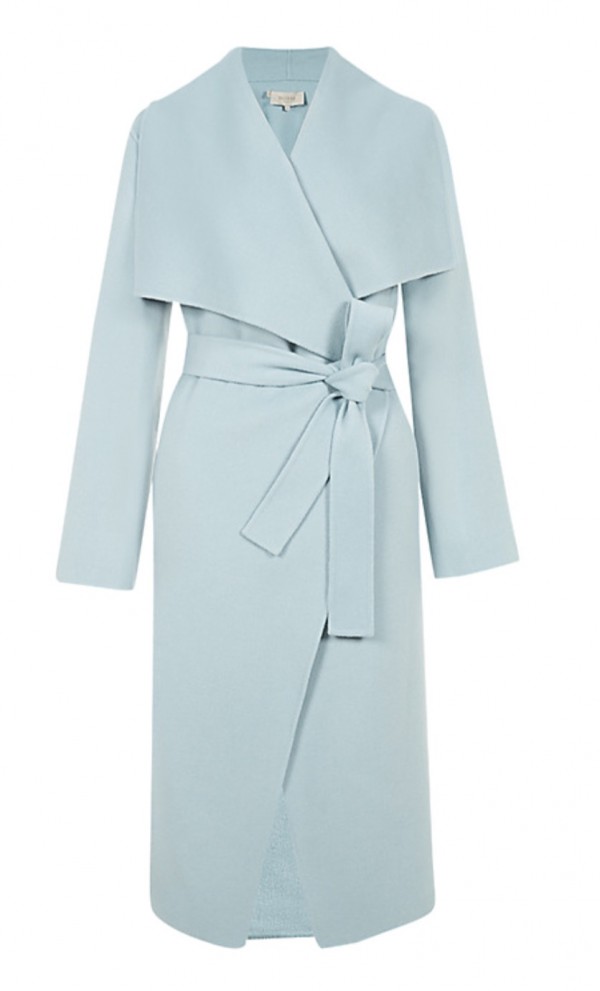 HOBBS £599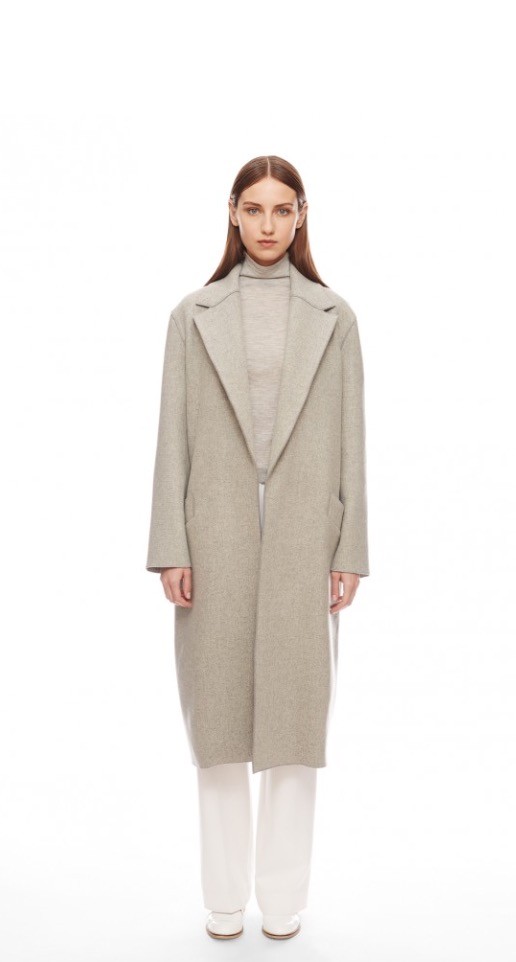 AMANDA WAKELY £895
BLOW THE BUDGET
High end will have this style of coat covered. The luxury labels synonymous  with laid back elegance like Amanda Wakely, Max Mara and Celine will no doubt be all over this one. If you want to invest in a gorgeous coat then fill your boots. It might be worth a trip to Bicester Village first? Usually with coats, you get what you pay for!
FEELING A BIT OVERWHELMED?!
If you are really petite you might find you'll feel over powered by this style? Some styles with very exaggerated collars might not be for everyone? I've got a bust and I find sometimes that the large waterfall collars aren't always my best friend. Just scale the look down. This season is all about the waist again. Belts of every variety were a big trend on the catwalks. Not just buckled but tied all sorts of ways so to stay on trend just try lots on and find a style for you.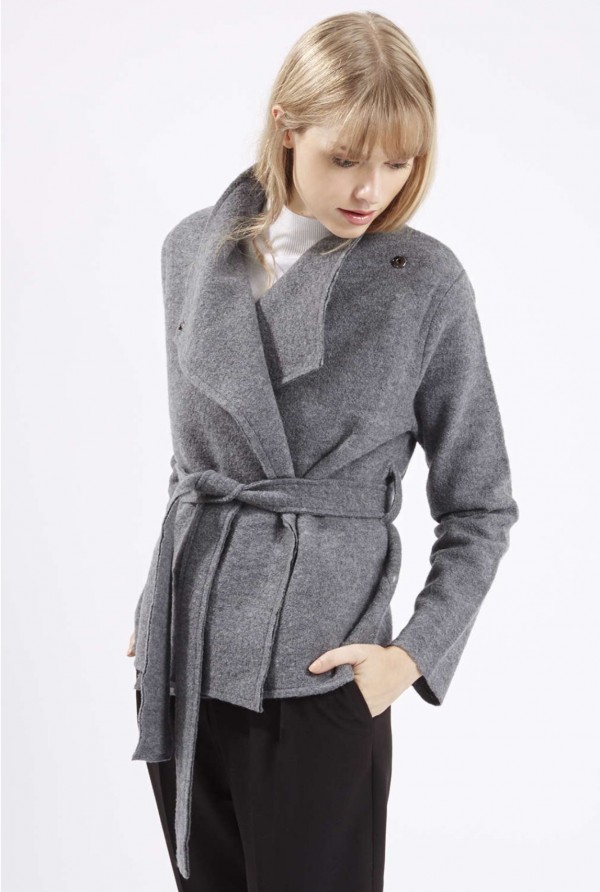 PREMIUM BOILED WOOL JACKET – TOPSHOP £85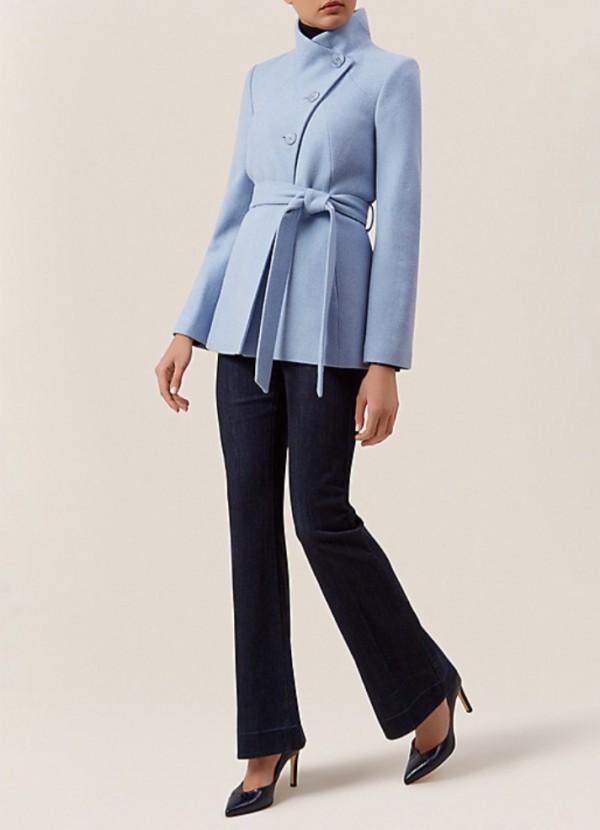 HOBBS  £199
THIS IS NOW FAR I'VE GOT!
I've chosen my coat; I've found some gems in my wardrobe that I can rework for A/W; I've under taken a few DIY projects; I'm obsessed with cropped flared jeans and I've bought my ankle boots (remember theses?). Not a bad start and I'm feeling in control of the months ahead.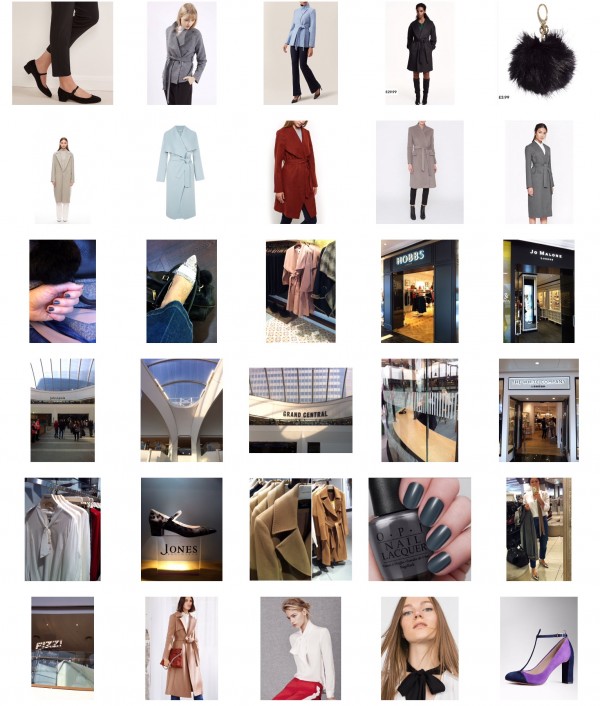 SUMMARY
I'm wearing:-
1) Mary Janes or multi- strap shoes
2) Cropped flares ( really long flares require heels and the hems get soggy and wet when the weather turns.) As it gets colder I'll wear mine with boots.
3) Maxi coats or all coats dressing gown style
4) Blouses with bows
5) A pom-pom, a fringe or a tassel
To wrap things up take a look at the pictures of Grand Central station. I went on a really sunny day and was blown away by the space. I had to pinch myself that I wasn't back in London. The amount of glass and clean white surfaces just makes you want to smile. I will enjoy going again when I have more time to explore. It has definitely put Birmingham back on the map. The new John Lewis was wonderfully open, light and spacious with some different concessions to Solihull. There were no high end designer ranges but then there is Selfridge's and Harvey Nichols just up the road. Whistles was absent too but again there is a stand alone store now in The Bullring. Karen Millen, Reiss, Jaeger and a small selection of French Connection was there however and John Lewis collaboration with Bruce Oldfield.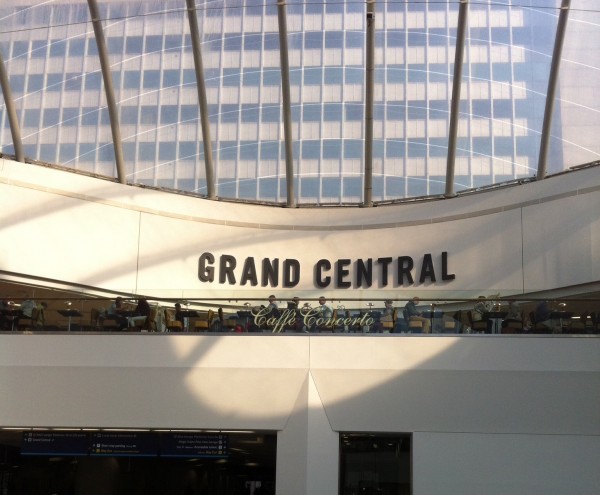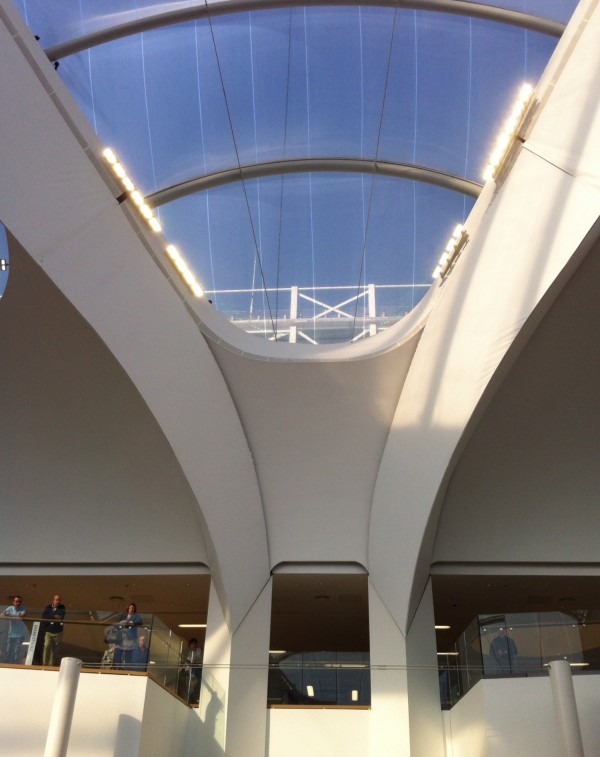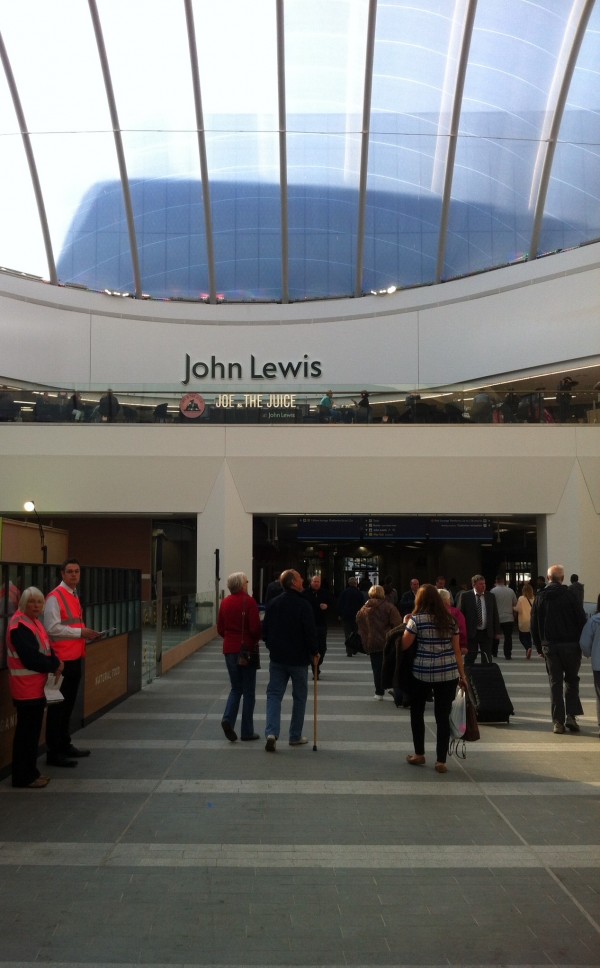 JOHN LEWIS ( being watched, did I look suspicious?!)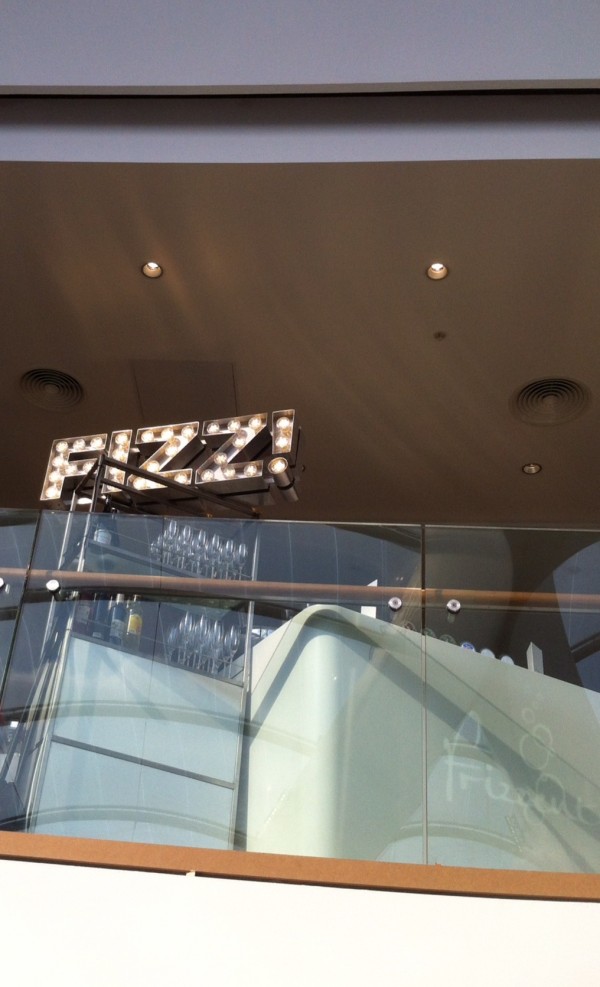 FIZZ? YES PLEASE!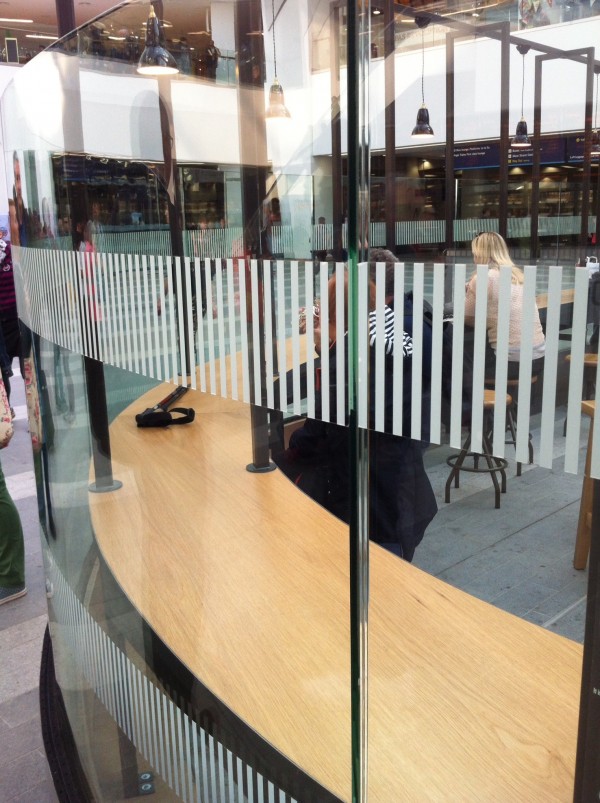 Grand Central is full of cafes and eateries…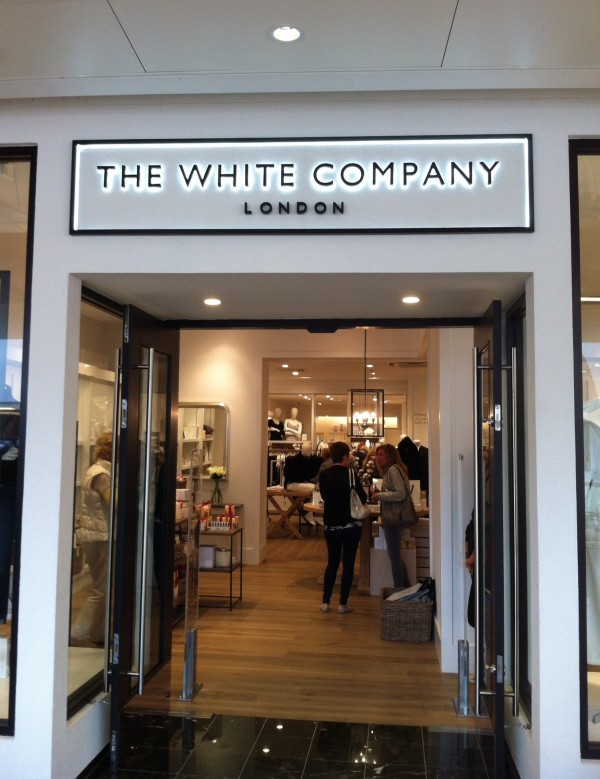 Stand alone stores included THE WHITE COMPANY ….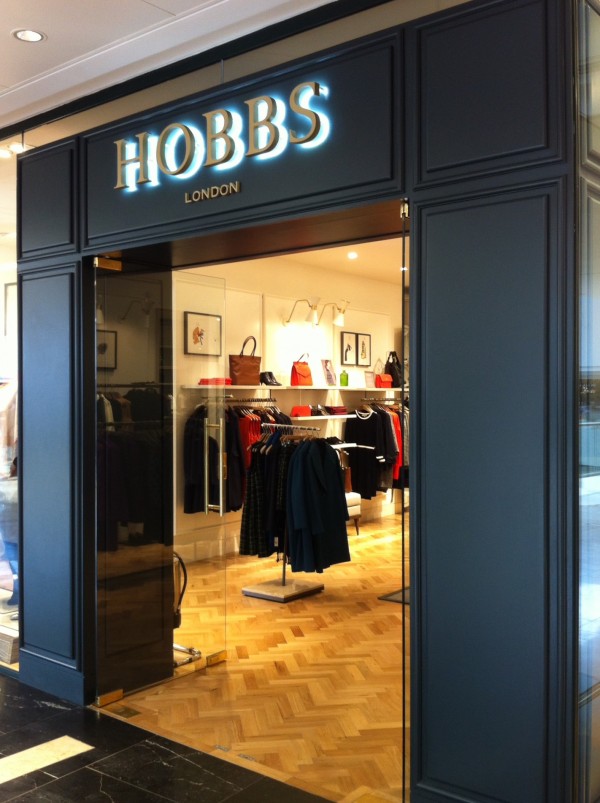 …HOBBS…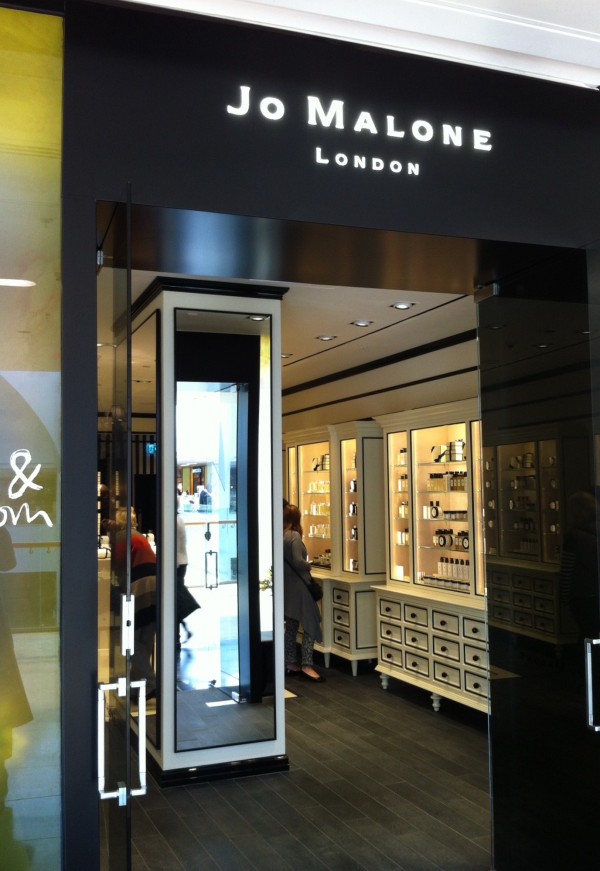 ..and JO MALONE LONDON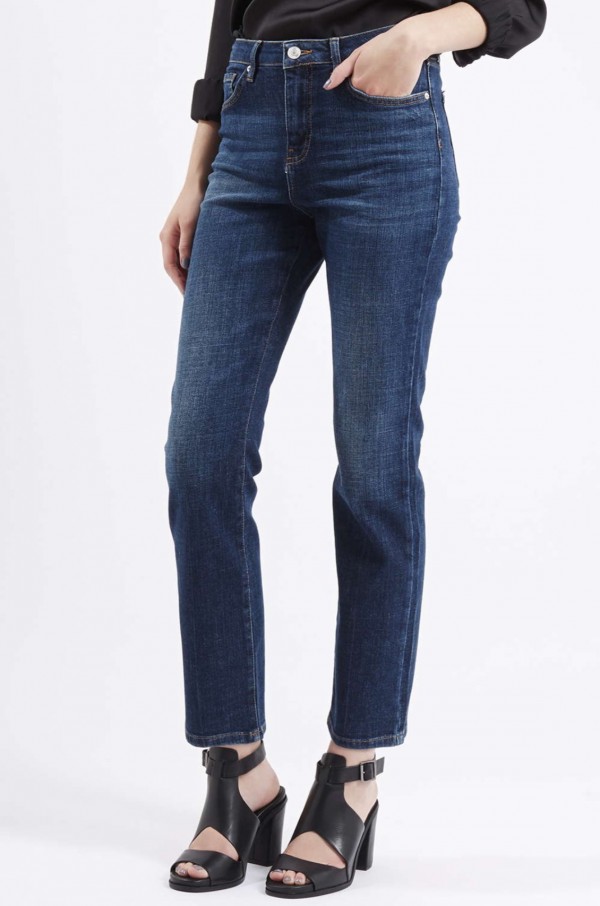 THE jeans! TOPSHOP DREE CROPPED KICK FLARE £36
petite fit
A BIT OF FLUFF!
I think my next blog will be about fur accessories. From shawls, stoles and scarves to clutches and bags. I'm excited already! Thank you for reading and I hope you enjoyed the blog.