A FEW OF MY FAVOURITE THING!
I thought I'd write a blog about our travels. Not around the world, that might be yet to come, but quite simply a blog about Cornwall. I thought someone might find it helpful as we've been going as a family for the last four years and each time we go we learn something new or find another hidden treasure or fall in love with a place we've been before in a different way as the kids grow up. What they want changes from year to year. Probably you'll understand if you have young children that knowing in advance what to expect is the key to them having a good time and that happy children means happy parents and everyone can relax and have a good time! They've gone from paddling at the edge of the waves; to body boarding and now they've tried their hand at proper windsurfing only to return home with requests of surf boards for CHRISTMAS!
Each year we have to scour the coastline for bigger and bigger waves and I'm sure there are even more hydrangeas! 
This wouldn't be a fashion blog without a few outfits splashed about too!
MEVAGISSEY!
We LOVE Mevagissey. It's a place we usually visit in the evening. If we've had a shorter day on the beach as the weather turns it gives us some time in the evening to stroll along the harbour wall and see the town at sunset. A great fish and chips supper is enjoyed by all.
My eldest is at the stage where he enjoys spending time with his Dad probably more than me! So learn to sea fish was on his holiday agenda and Mevagissey is a perfect place for a novice. Pulling line after line full of mackerel from the sea was met with great delight and his Dad became his hero. Though I'm not sure who was the happiest? The joy that it gave Mr.W was clear to see. To be able to deliver the experience to his son was priceless. As I write this blog I get quite emotional as it makes me realise the sacrifices my own parents made and the lengths they went to to make us happy and give us a childhood full of wonderful holiday memories. I wish that I could tell them in the wisdom that being a parent myself has brought, that I am grateful.
As the eldest bonded with his Dad over smelly fish, broken lines and hooks in fingers I got to go shopping in all the cute little seaside gift shops that the harbour at Mevagissey has to offer and try great Cornish ice cream and handmade crepes!  Poor me!! (try She Sells café in the harbour)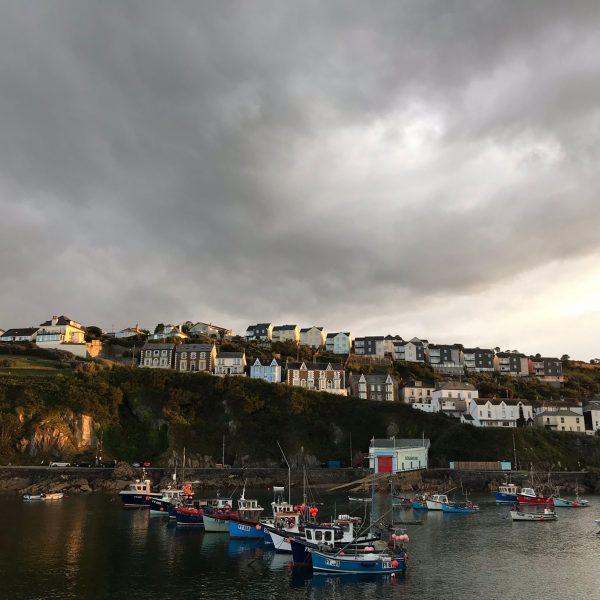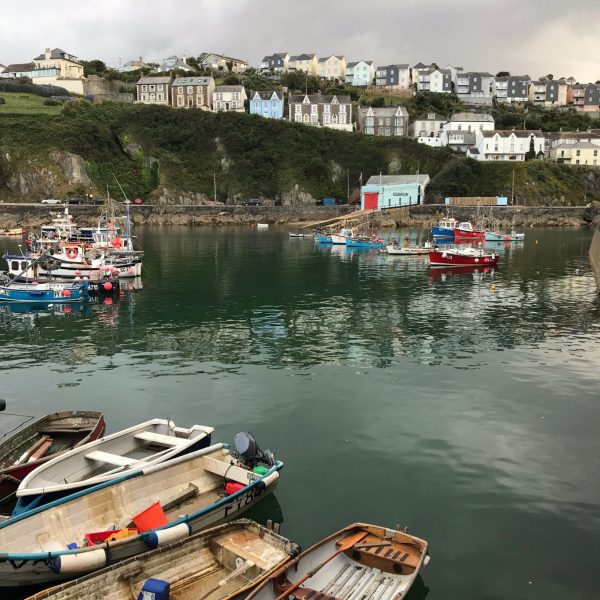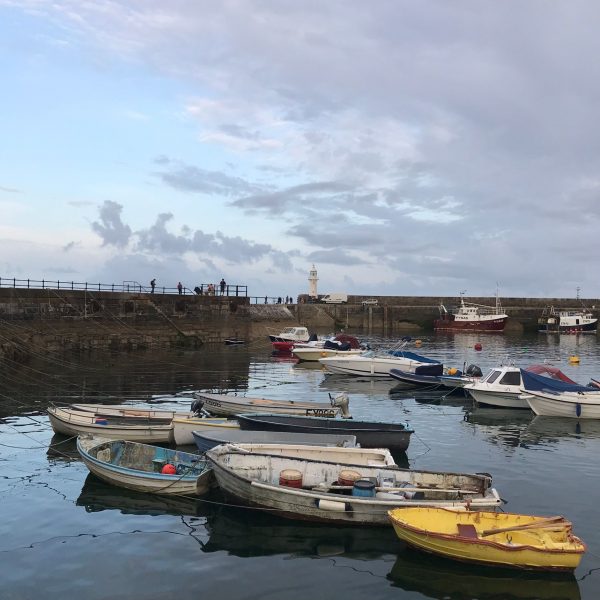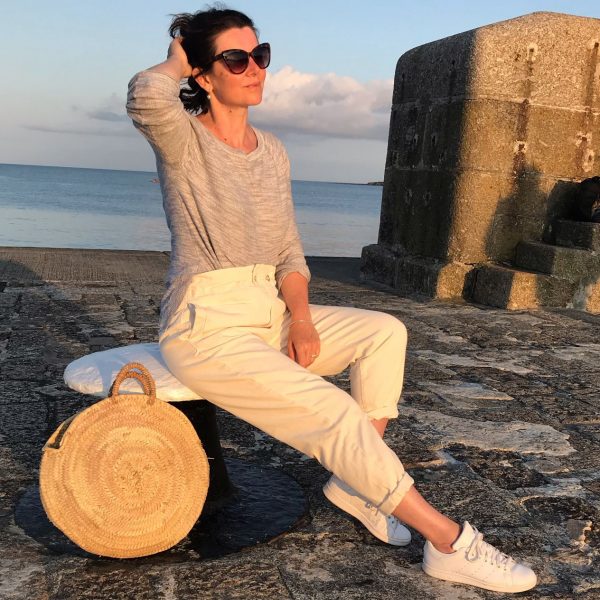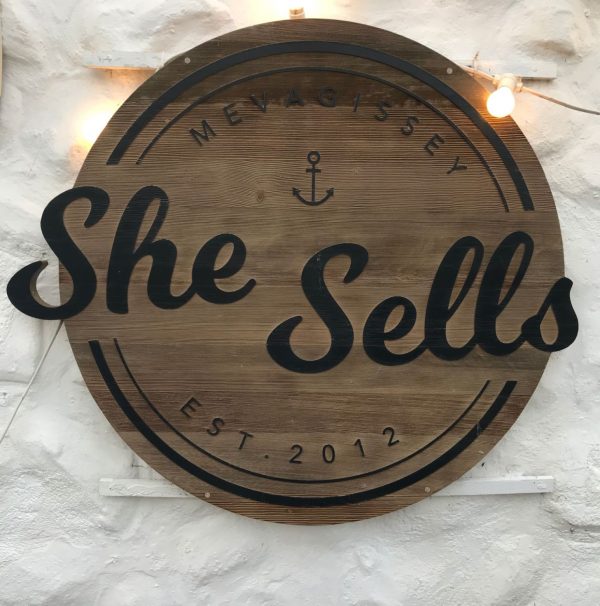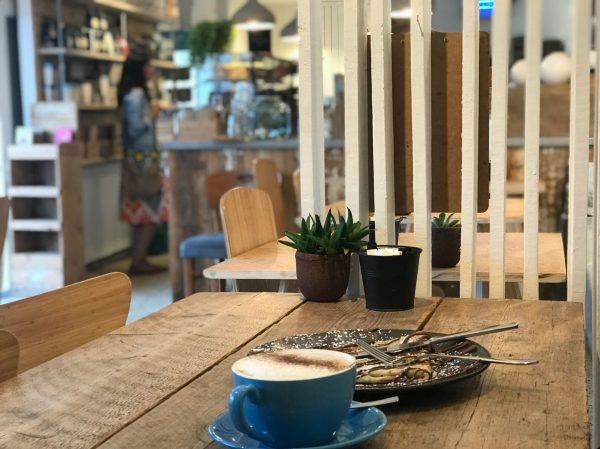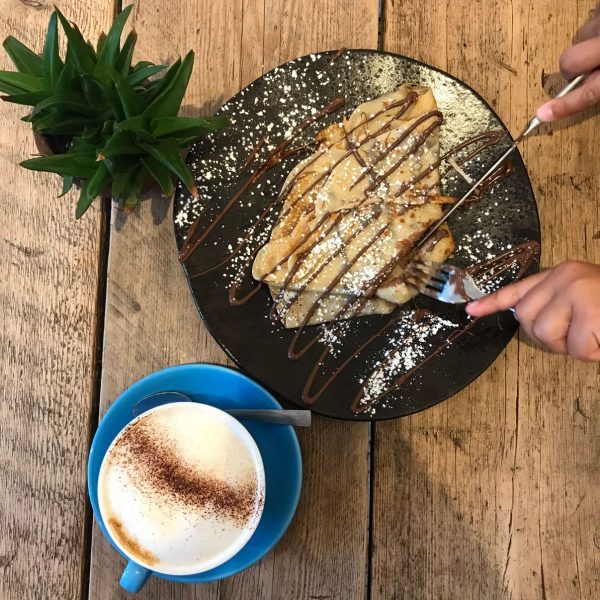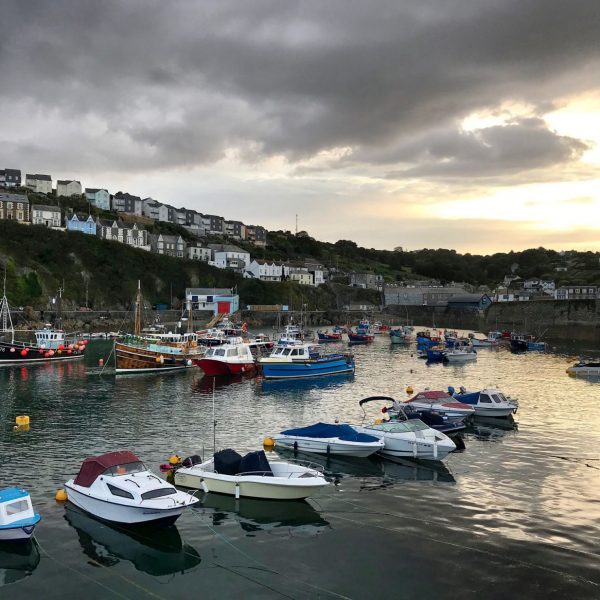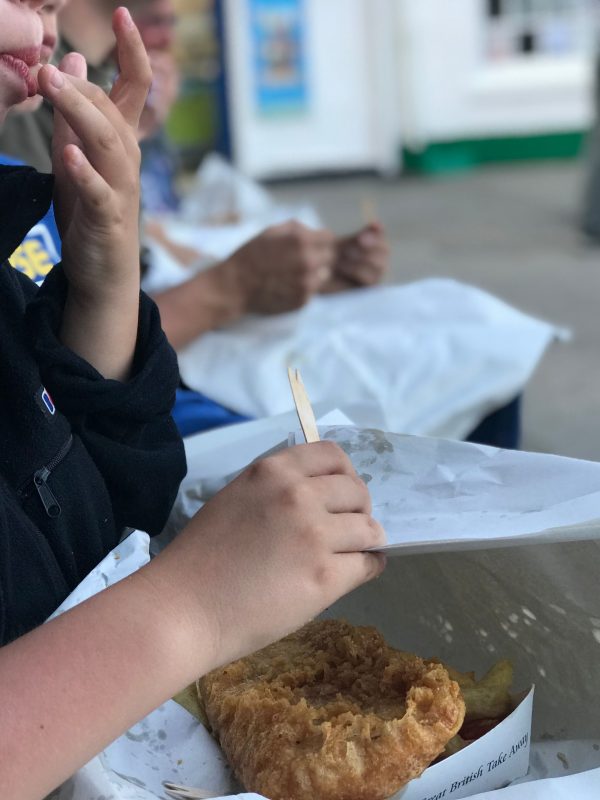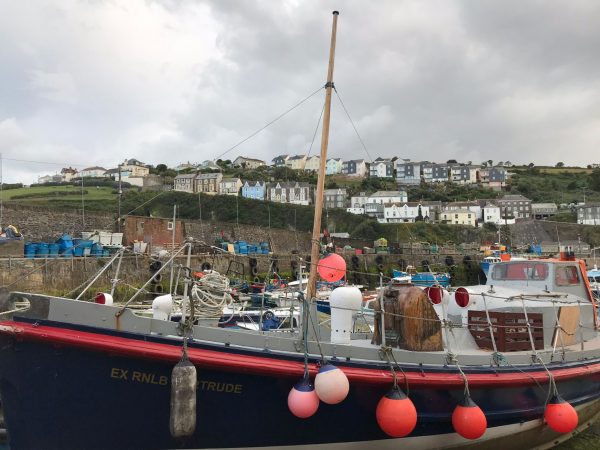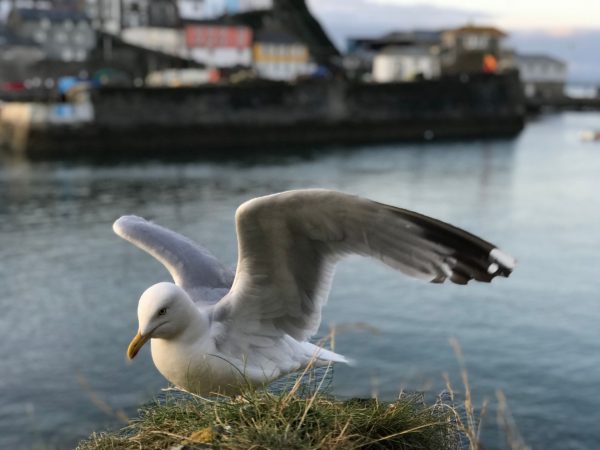 WHITSAND BAY!
A little lost and out of the way but we fell in love with this bay and it became our favourite destination this year as on the right day it pleased everyone.
The boys got their surf and got to try out real surf boards hired from the local café on the last beach of the bay.
I got to swim in the sea numerous times rather than just freeze my bits off at one attempt!
It was the only beach all holiday that MR.W enjoyed without his wetsuit and played in the surf with the kids, dodging waves and body boarding.
Be advised though that every day is different on these shores depending on the direction of the wind and the amount of sun in the sky! The children had to learn to embrace each day for what it had to offer and understand that life isn't always perfect but fun can still be had even after any initial disappoint.
Whitsand Bay has an RNLI lifeguard too which means as long as the kids are within the yellow flags and obeying the lifeguards instructions, as parents, you can relax a little in the knowledge they are being watched. There is a long, fairly steep walk down to the bay too so don't attempt it with pushchairs or very tiny children unless you want to carry them too along with the kitchen sink that we seem to ALWAYS have to take down to the beach! Why is it the stuff you choose to leave in the roof box is always needed and the stuff you lug up and down the hill is surplus to requirements? 
Poor Mr.W stood on a weaver fish. Agony like no other apparently! After the pain of sea fishing at Mevagissey poor man felt a little worse for wear and in his words "was only able to function with his left side by the end of the holiday!"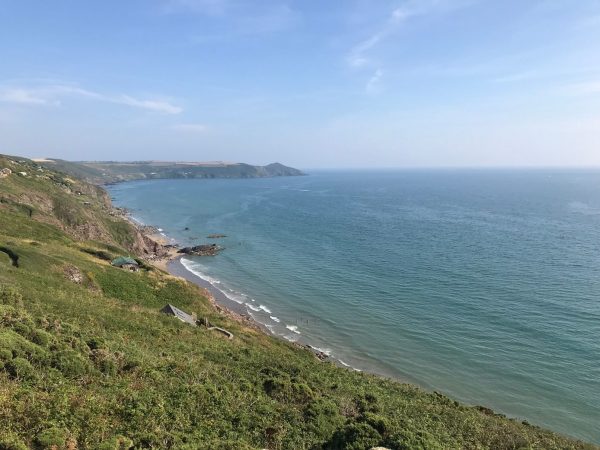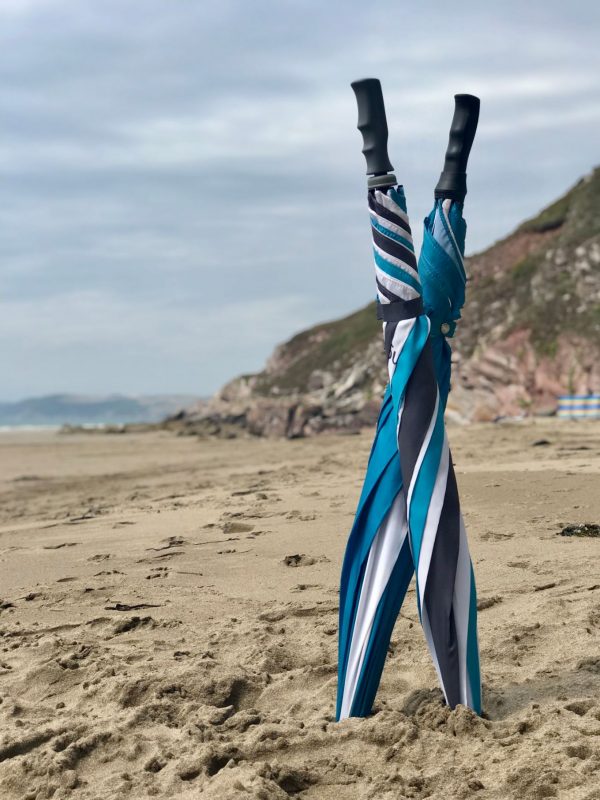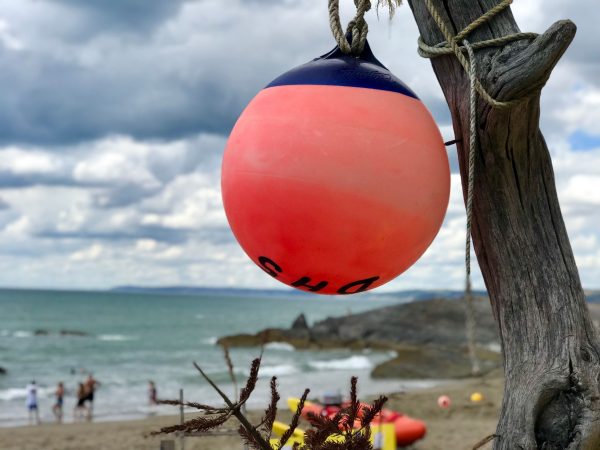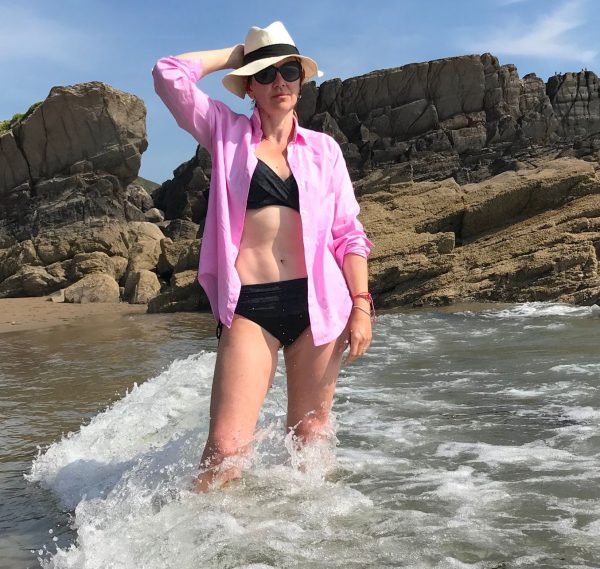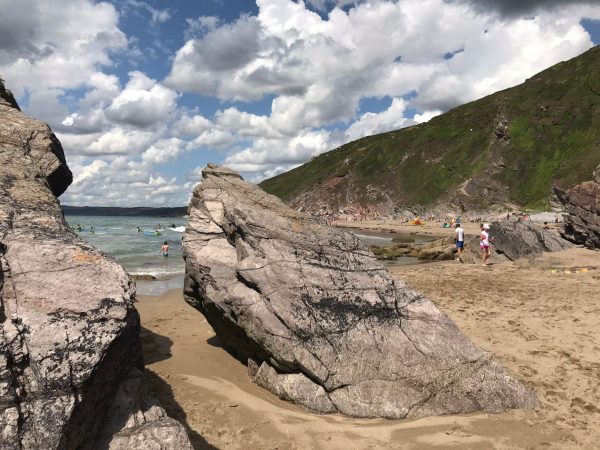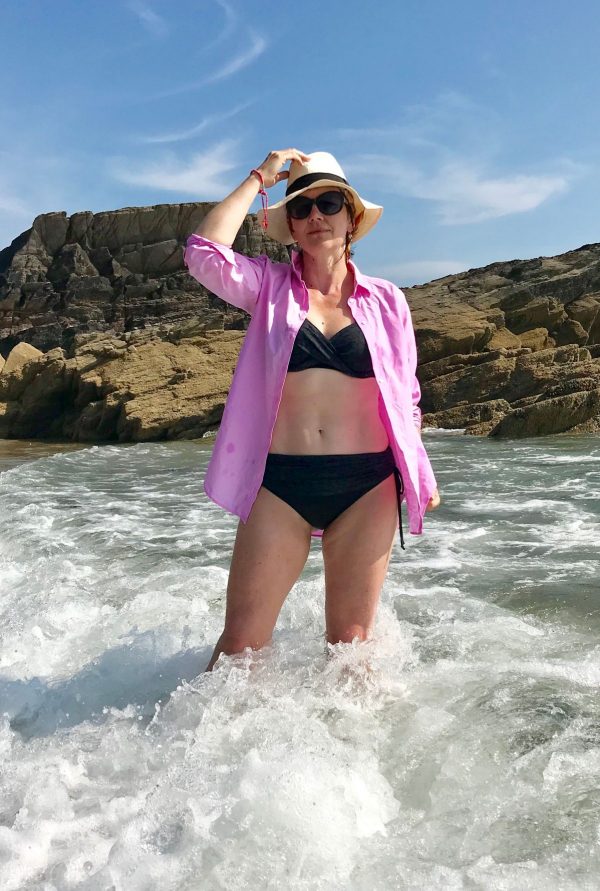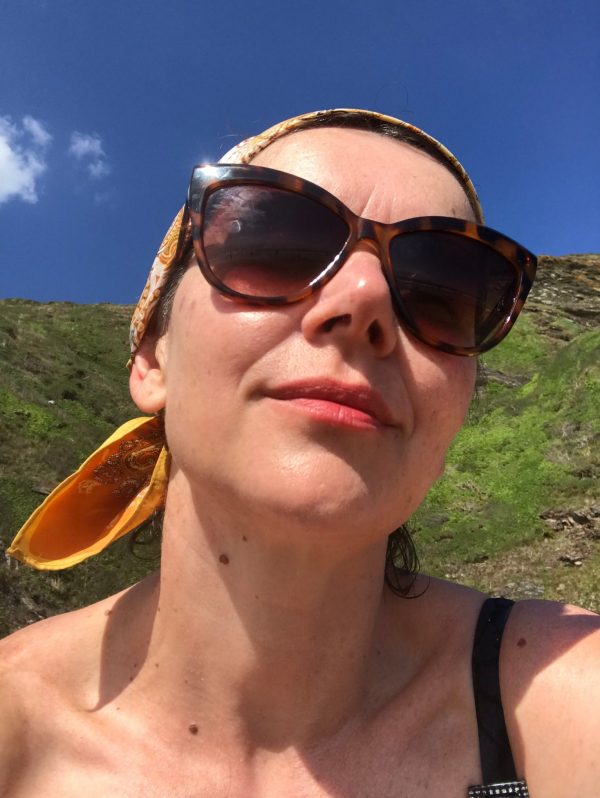 CARBIS BAY AND PORTMINSTER ST.IVES!
The most classically beautiful beaches in Cornwall. The ones in all the post cards. White sand and crystal clear aqua waters. A bit of a drive for us from St.Austelle so we tend to make the effort when we know it's going to be a bit of a scorcher.
There's rarely surf for the kids so there needs to be sun so they can simply enjoy the sea, the long stretch of sand for beach games and watching (I stress watching!) their dad make his annual sand sculpture. Amongst friends it has become a bit of a talking point! Little dot always sods off with his brother then once it's finished stands close enough that passers by think he's been involved!
There's no life guard but it's generally a calm surf. There's beach activities organised by a local kids club that included a tug of war and beach volleyball. The parking is a challenge at both beaches. Carbis bay can be easily reached by coastal train with it's station right on the bay. We managed to park this year but it was a long walk to and from the car. St.Ives is the same. Every year we park up the hill at the local rugby club (£6 this year for all day parking) but it is a very long walk and a steep climb back up the hill when your hot and tired with the kids after a day on the beach. There is a shuttle bus but obviously this gets very crowded at peak times in the summer holidays, especially at the weekend. We walk to the co-op half way up the hill. Mr.W leaves everything he's carrying with us and comes to get us with the car. It's not for the faint hearted but there's not many other options unless you're actually based in St.Ives. Out of town parking at the train stations has proved impossible in the past too if you're not prepared to be up at the crack of dawn packed and ready with two boys! (one of which is sleeping in every morning on the cusp of becoming a teenager!)
At St.Ives there is a car park nearer the beach but this gets full quickly and it's a case of sitting tight and waiting for a space.
Top picture is Carbis Bay. The rest are taken at St.Ives.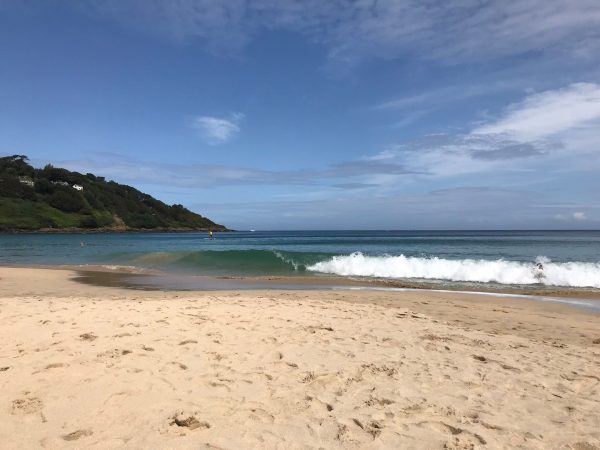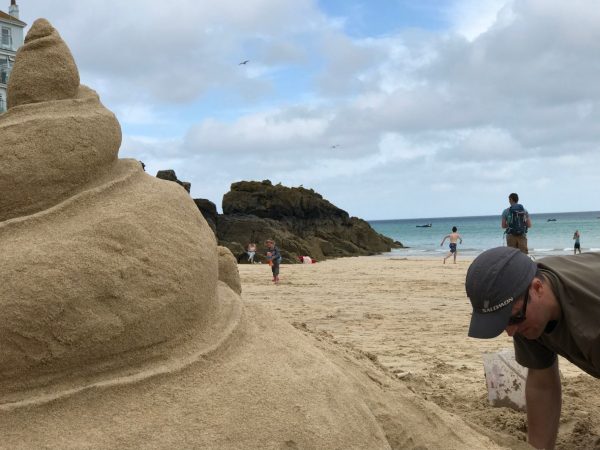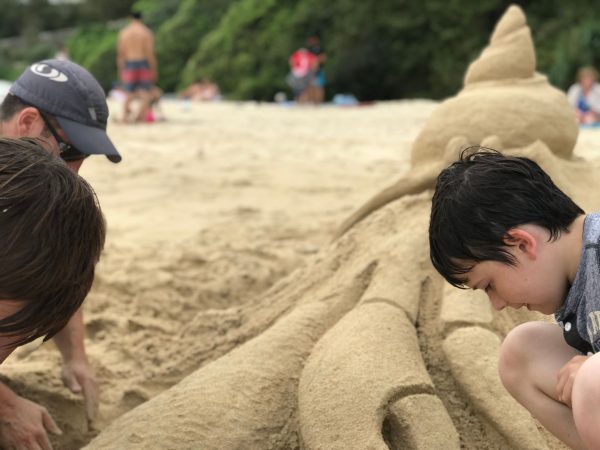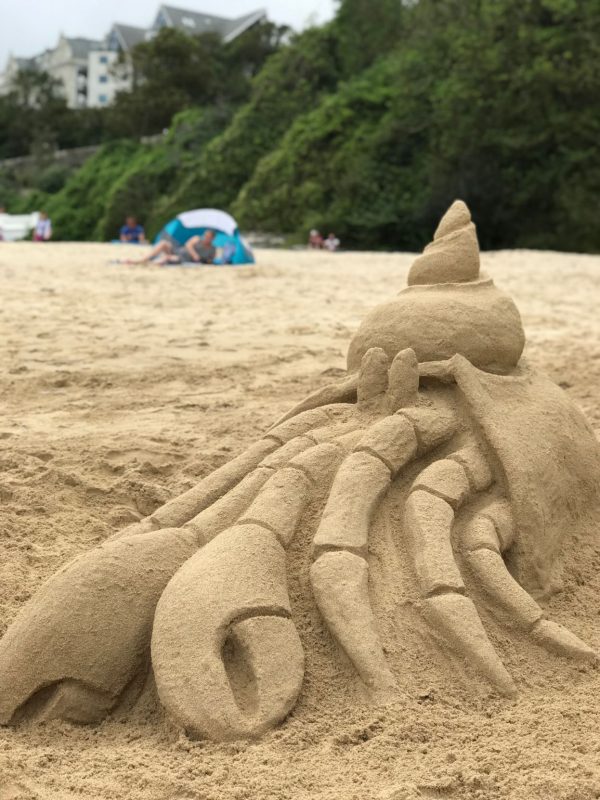 KYNANCE COVE!
A place of crazy natural beauty. It has a very high high tide that leaves hardly any beach. It's a National trust location so it can, in good weather, get VERY busy as there's no where to sit until the tide makes room for it's visitors. Avoid the temptation to sit too close to the cliffside as falling rocks are dangerous.
The boys enjoyed big waves here between the rocks but there's not really room to body board or surf. The magic happens when the tide goes down enough to be able to slip between the rocks and visit the next cove. Stunningly beautiful and weirdly humbling.
Café on the cliff but no lifeguard.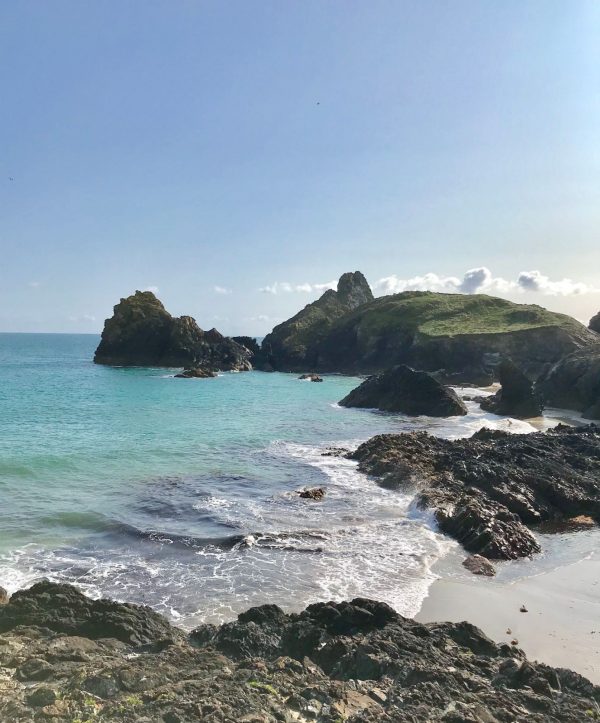 LOOE!
We tend to visit Looe on a cloudy day. Eldest enjoys a spot of crab fishing with long suffering Mr.W and I, yes you've guessed it, get the retail therapy and local delicacy tasting option with the youngest! Blooming good fish and chips here too at Dave's Diner!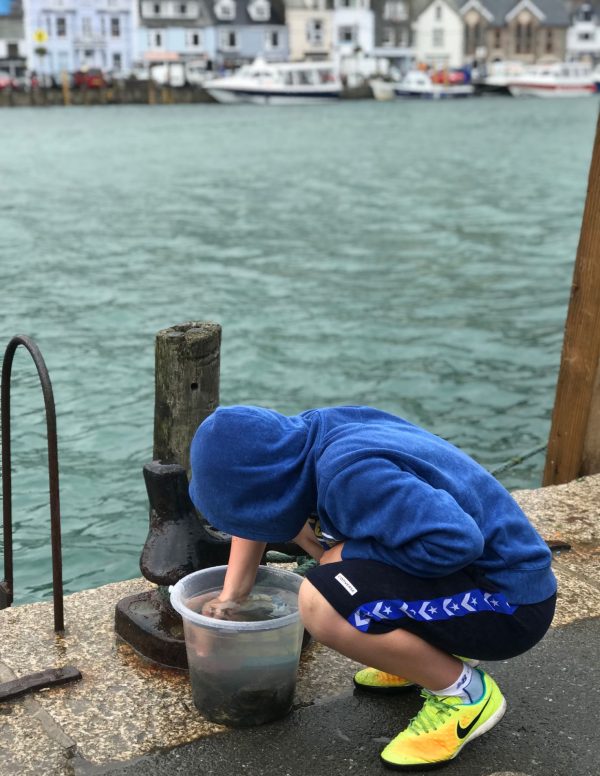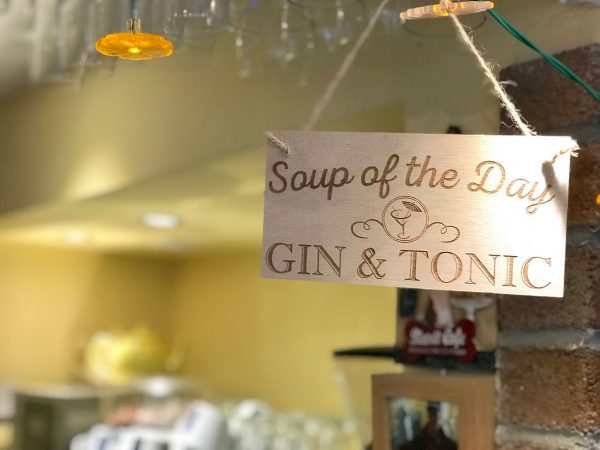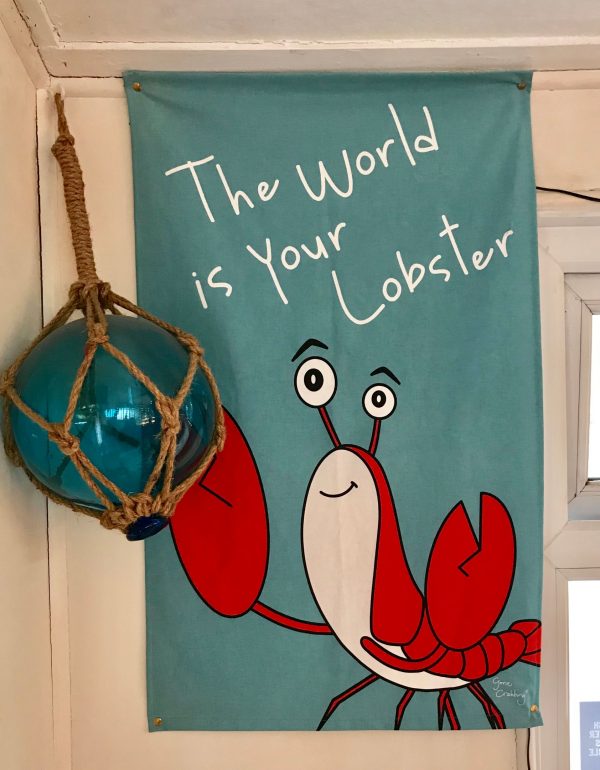 OTHER PLACES!
We've  visited so many different places over the years so I've listed some below that we've enjoyed:-
St. Michael's Mount. Checking the tide for when the causeway is open is essential to avoid disappointment. It's a National trust site.
Porthpean Beach. A small shingle beach that was local to us. Definitely  worth a visit when it's sunny otherwise it's a bit bleak and seaweedy! The boys have enjoyed kayaking here in the past. Available to hire at the beach. No lifeguard.
Pendower Beach. Again a nice little local shingle beach with rock pools and surf. No lifeguard.
Caerhays Beach. Local long shingle beach which if the wind is right has a great body boarding surf but check before visiting as it can be a bit lack lustre if the weather is poor. No lifeguard. Nice café that often has entertainment into the evening and a pizza oven. Lots of seating available under large roofed tents. A bit of a surfer dude location!
The  phrase of the holiday became "let's catch some gnarly waves dudes!" I think you had to be there!
CARRY ON CAMPING!
So we were camping and definitely NOT glamping! A few holiday essentials to follow! I found these two hair products invaluable on holiday. They stopped my hair feeling like straw after the sea and meant it was protected from the sun too. I'd use the mask combed through my hair with my fingers on the beach and used the protective veil whilst out and about in the sun or by the pool.
It wasn't particularly easy, and actually the point of the holiday was to not feel the need to bother, to look glam on holiday. It was more surviving the different situations one found oneself in!  One minute it was sunny, the next minute the heavens would open. Very much what you'd expect from a holiday in the UK. I had to remind myself of that on many occasions to ovoid getting disappointed. So in amongst the location shots is a splattering of outfit pics. I found an oversized cotton shirt on the beach proved to be a great beach cover-up. Looked a bit cooler than a traditional beach cover up and far less precious for screwing up in my basket! Whilst around the pool I felt happier to up the style anti a little with a kaftan. If you can get away with the length I think there's something really glamorous about a floor length number! 
You all know I love basket bags in the summer and I love my ones from Bohemia Designs. Round ones are everywhere on the high street but there's something reassuringly authentic about this one and I love that the brand is Fairtrade too. Accessorise it as you choose with tassels (also available at Bohemia Designs) or a head scarf….or anything you like really!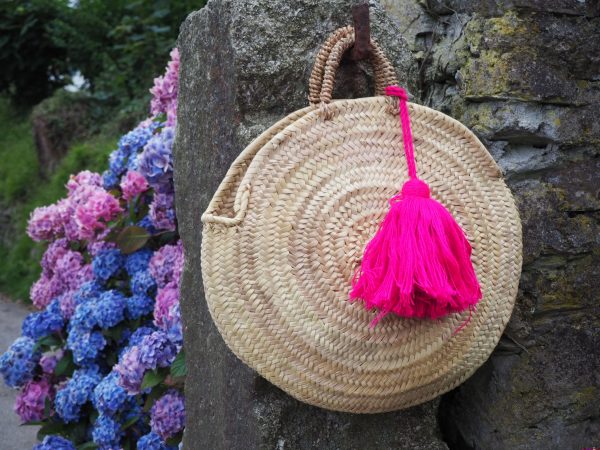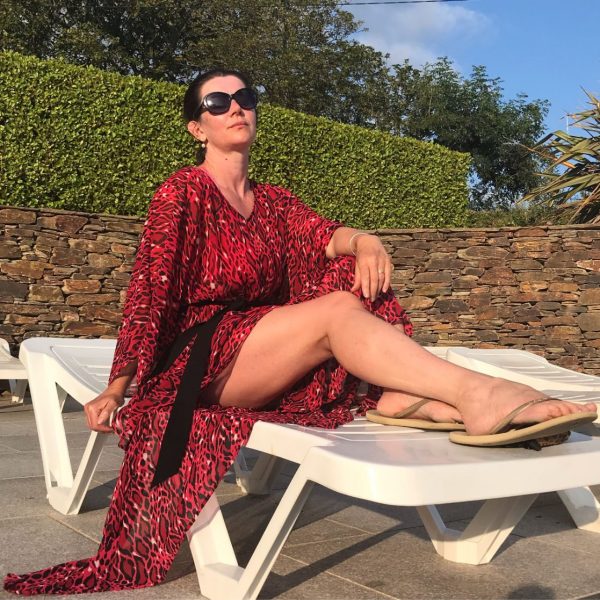 GO-GO CO-ORD!
I'm not too keen on spending a fortune on holiday clothes especially those worn on the beach so I was pleased to find this little coordinating set from Matalan. The ease of a two piece with the benefit of looking like a playsuit.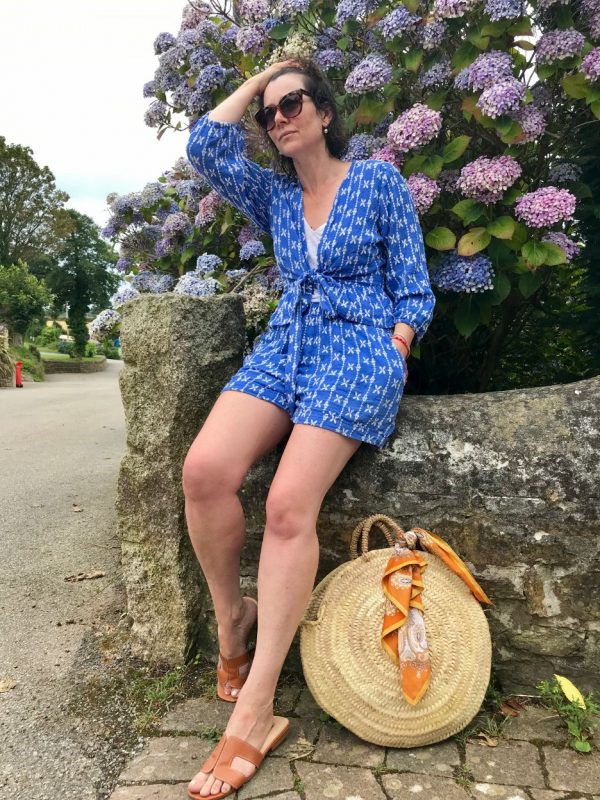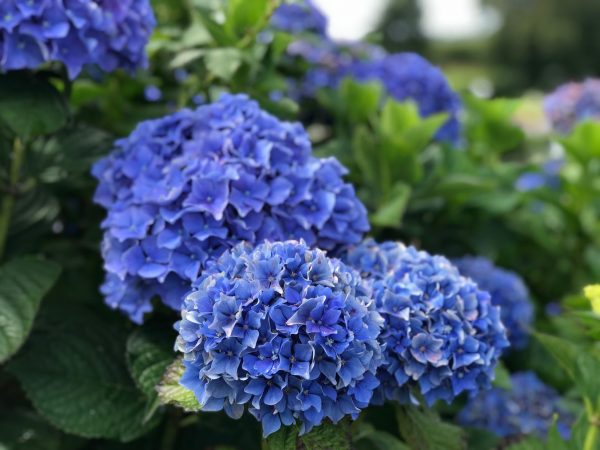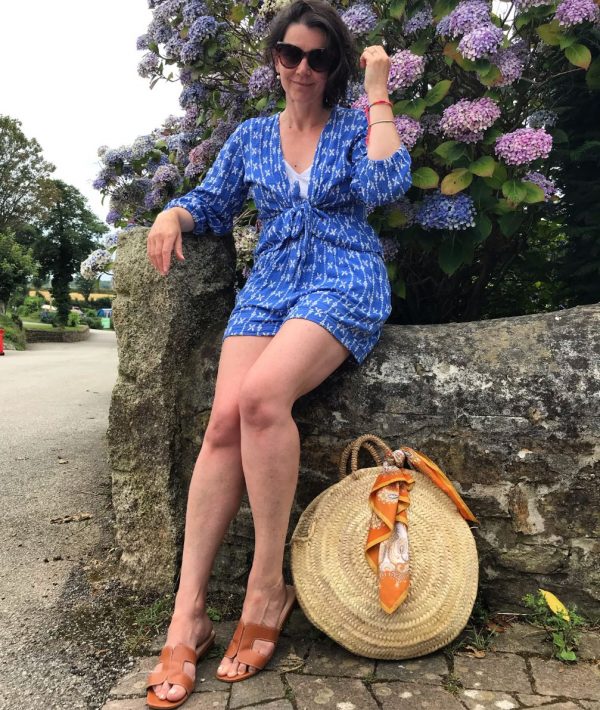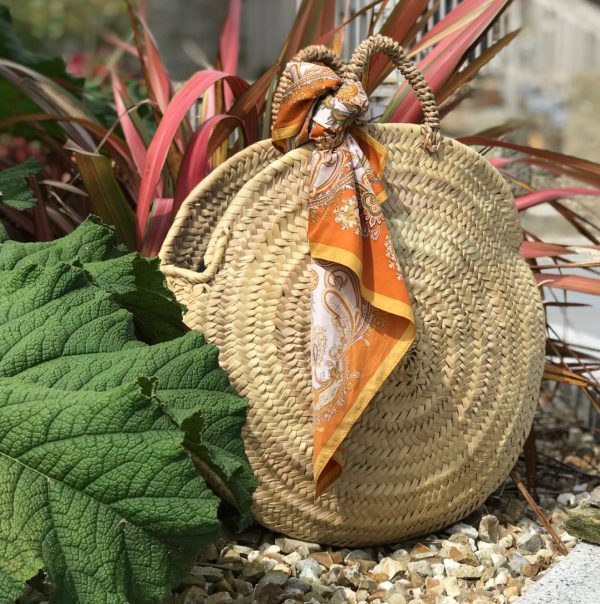 I guess it's about time to wrap it all up and give you some links! I hope you're all enjoying your summer hols no matter where you are. I'm not going to bang on about next season just yet. Let's all bask in the sunshine that might be left.
Bikini – Fantasie
CO-ORD – Matalan
Basket – Bohemia Design
Hair products – AVEDA
Leather tan slides – Dune London
Kaftan – Somerset Alice Temperley at John Lewis
Cotton shirt – ZARA
Flip flops – Havaianas at OFFICE 
Sunglasses – Accessorize
Thank you for reading and I hope you enjoyed the blog!