I MUST BE MAD?
I have just come back from the school run after writing this blog and I seriously questioned going through with posting it! I was FREEZING! The coldest that I have been all year and I have written a blog about sandals and shorts!? Why it made sense an hour ago only Lord knows? Never mind, it's done now and I will just close my eyes and press "publish".
HERE COMES THE SUN?
Eventually! We have been forecast snow but it doesn't look like it is going to happen? My goodness hasn't the temperature changed this week? Up till now it has been really mild and my puffer coat has stayed on it's peg! I like these cold, crisp, sunny days. They feel right for the time of year; kills off the bugs at school and makes you feel alive. So me being me I've decided to post about Spring! As I said in my previous blog it is an odd time fashion wise. The January sales are still making the shops look untidy and I won't go shopping with clients until they are over. I'll still have a mooch myself with my mixed season head on! I look out for classic styles in the winter departments and trawl through outlets on line for Spring time steels with my usual restraint! I have researched the next seasons trends (taken with a pinch of salt with my own wardrobe in mind) and I have started looking at my own Spring clothes to see what feels "right" this time around. I also try to remember what I struggled with last summer and have a fresh stab at it again! Last summer was an odd one for me as it was very 70s inspired and very boho. I couldn't find many summer shoes that I liked. With this strong boho vibe came copious amounts of ankle straps and laces on shoe styles and far too many very high platform sandals for my liking. You all know I love my heels but in the summer when my feet were hot I would find myself just living in flip flops due to the lack of other options to hand. I didn't like all the chunky utility styles either. You may or may not remember some ALDO block heeled snake print sandals that I purchased last year? Well, they will most definitely come out to play again this Spring. The 70s influence is still here but to me it looks a bit more refined, glamorous and grown up. HURRAH!!!
TRENDSETTER OR LATE TO THE PARTY?!
After analysing the trends, I decided I wanted some classic flats. I'm not convinced I saw anything like what I am now obsessing over in the trends for SS2016, but I just got a feeling….. Think espadrilles and artisan leather handmade sandals….think Palmairas de Menorca or Solillas. The problem with the former is that they charge delivery and you have to pay for returns. SOLILLAS offer free delivery but charge for returns. I wanted a pair of SOLILLAS last year but didn't want to pay up!!! ( no other way of putting it really!) This time around I have found some in the sales on line. Now they have arrived and I love them I am beginning to wonder why I held back last year? SOLILLAS? You may or may not have heard to them? It is slowly becoming an iconic summer shoe. I can't do "ugly" shoes (a word I've used before to describe a shoe trend that was around last year rather than being plain rude about comfy shoes in general) but I can do classic or iconic. These are made in the Balearic Islands. They are all leather bar the ridged sole. On the box it says " BOHO, a state of mind not just a look". So, there you go, I don't have to conform to any rules.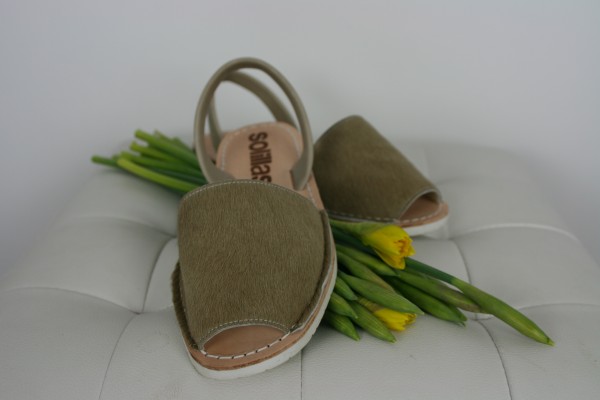 SANDALS – SOLILLAS at OFFICE shoes
were £52 now £30
There are lots of colours and prints available on line. I bought mine from OFFICE shoes to avoid delivery charges by using click and collect and have the option of free returns.
My preference is always the nude and natural shades in an attempt to lengthen the legs when the shorts eventually come out! If you like colours or prints then there's lots of choice too.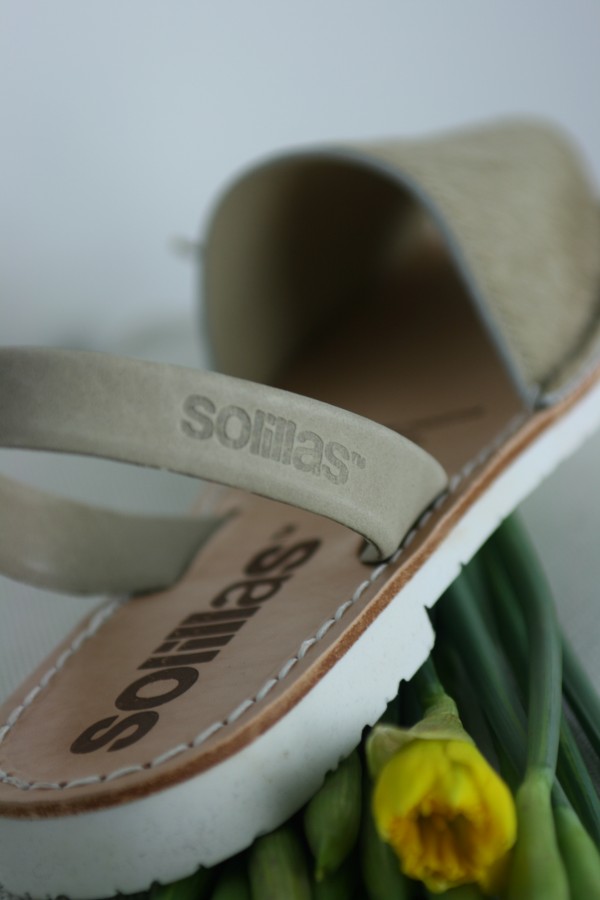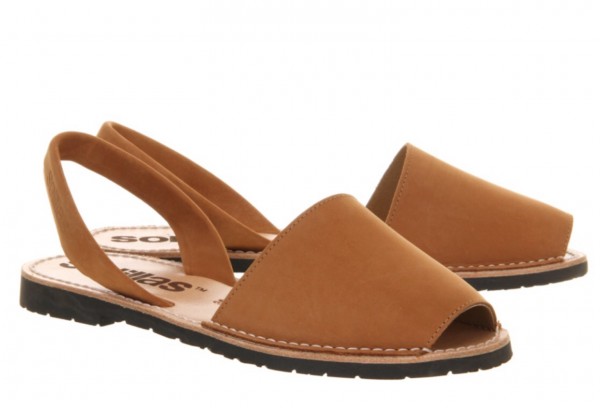 SANDALS – SOLILLAS at OFFICE shoes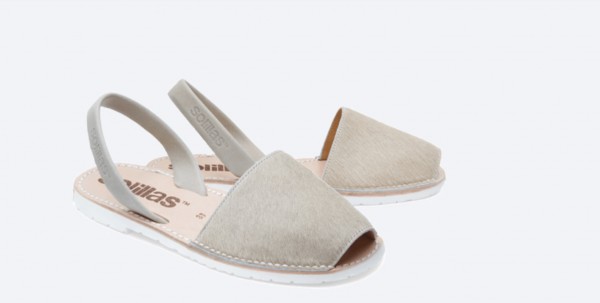 SANDALS – SOLILLAS
£52 free delivery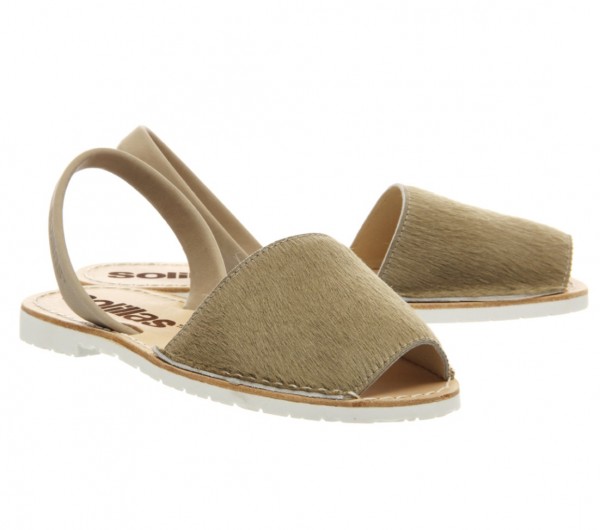 SANDALS – SOLILLAS at OFFICE shoes
Sold out on line at the minute in the time it has taken to post this blog but I've included them as during the sales stock is always being returned by customers or going back to warehouse to clear the shop floor of sale stock. It is always worth keep your eye on items you really want. I thought I'd missed these but more stock arrived.
as we speak a size 6 has rocked up…..going, going….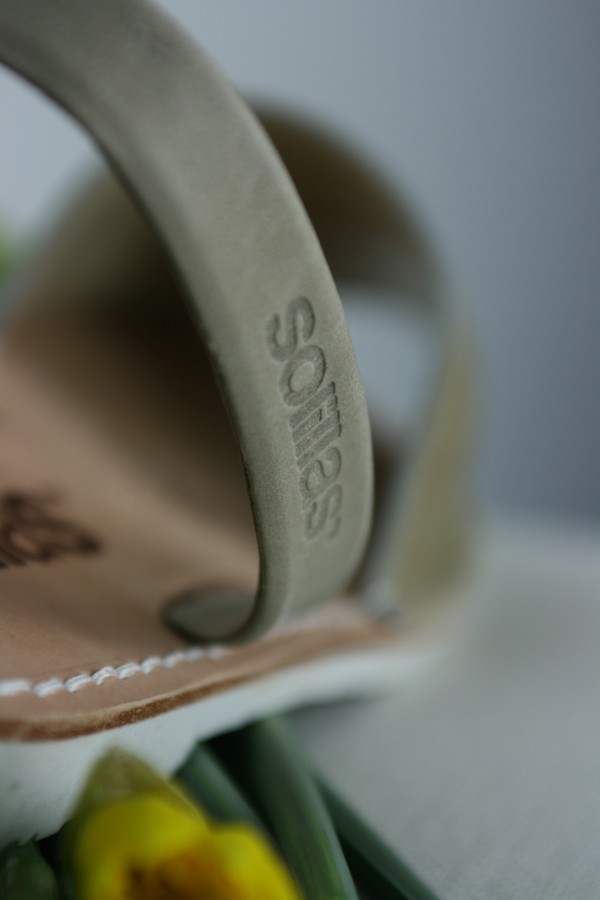 I found they came up small. If you are between sizes then size up. There is nothing worse than shoes that are too tight in the summer.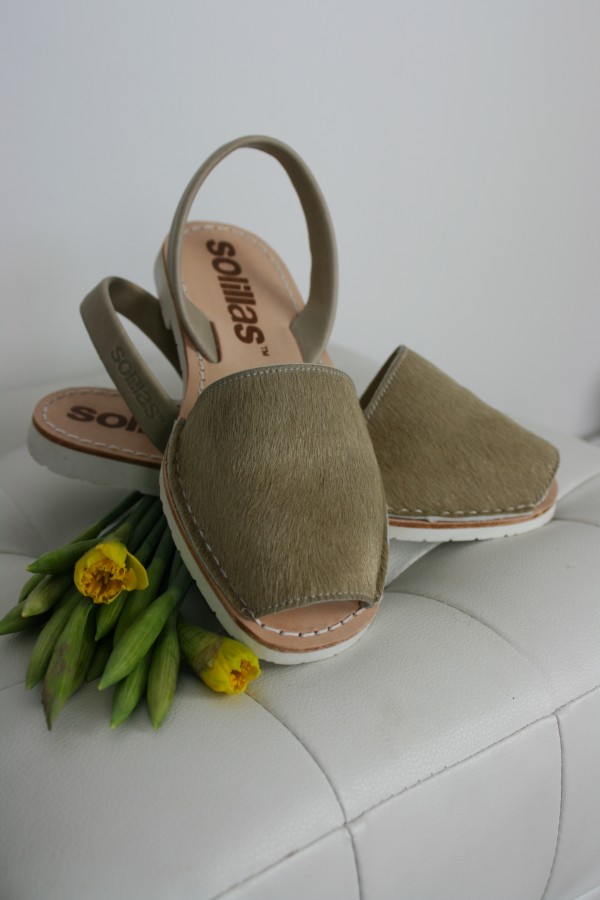 It's a brand that I'm going to keep watching for sure and I'm excited to see the new range from SOLILLAS for Spring/Summer 2016.
THE LIST GOES ON!
You might have guessed that I've got a bit of a list of "I need" for summer?! I watched a wonderful programme on T.V. the other evening hosted by Darcy Bussell about the life of Audrey Hepburn. Did anyone else see it? She had sunglasses especially designed and made for her to suit her face shape! The bottom line was that they were always big, dark and round with a little cats-eye. That's me off on a mission then! I wasn't looking for the exact same style. A "nod", as we say, to the trend! Again I'm making my own trend here too! I'm me and definitely not Audrey! I just fancied a change and I wanted big, dark, bug eye glasses! I always come up trumps in TK MAX with sunglasses. The prices of their sunglasses is great. You can get a really good pair for not much more than a standard high street retailer pair. Sometimes it is pointless me posting the odd little find I get here as it is totally random and complete pot luck. On this occasion I have found them on line too. Link below. It's actually worked out that despite the cold, it's sunny enough for sunglasses right now in January.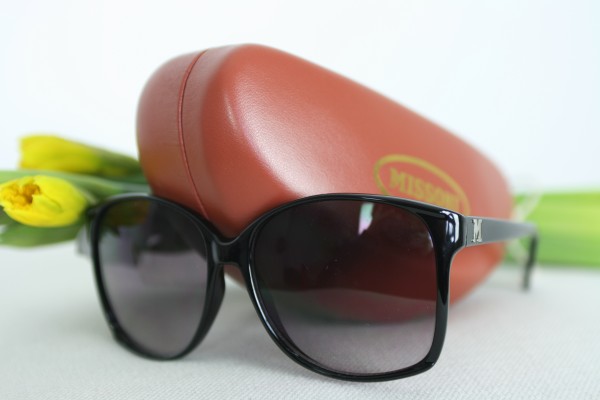 SUNGLASSES – MISSONI at TK MAX
RRP £109 TK MAX price £24.99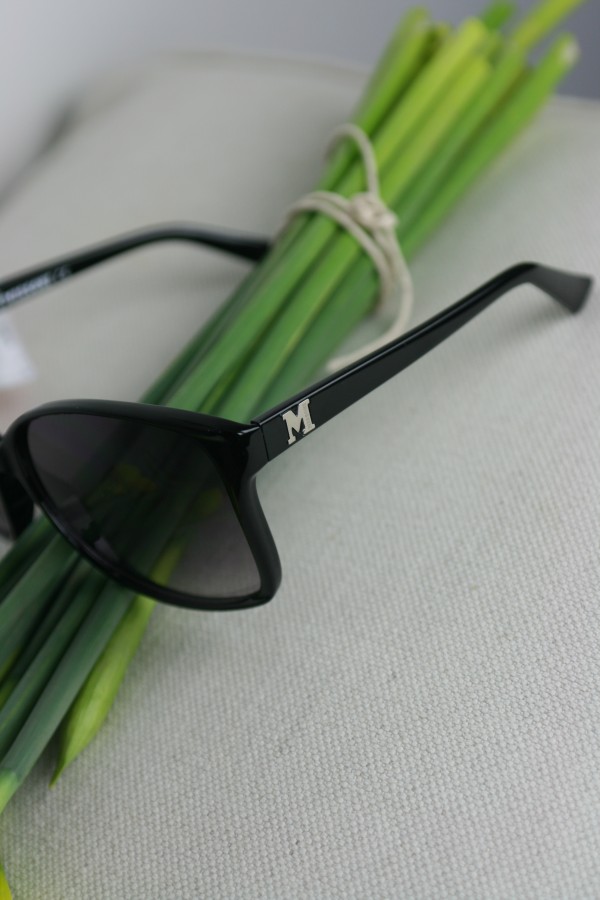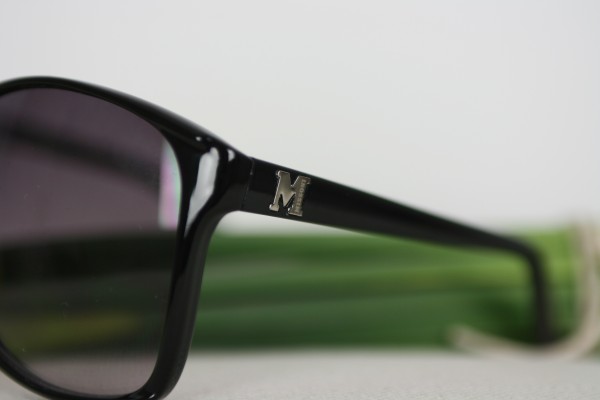 BEAUTY BITS!
Amongst my Christmas gifts were some lovely beauty and make-up bits and bobs that I wanted to try after hearing great things about them. I love BENEFIT make-up and I have been a massive  fan since a dear friend in London introduced me to the brand. There actually isn't much in my cosmetic bag that isn't benefit now. I have photographed a couple of hero products that I can recommend trying if you like your products! BENEFIT is now widely available. If you like finding deals then even QVC stocks it.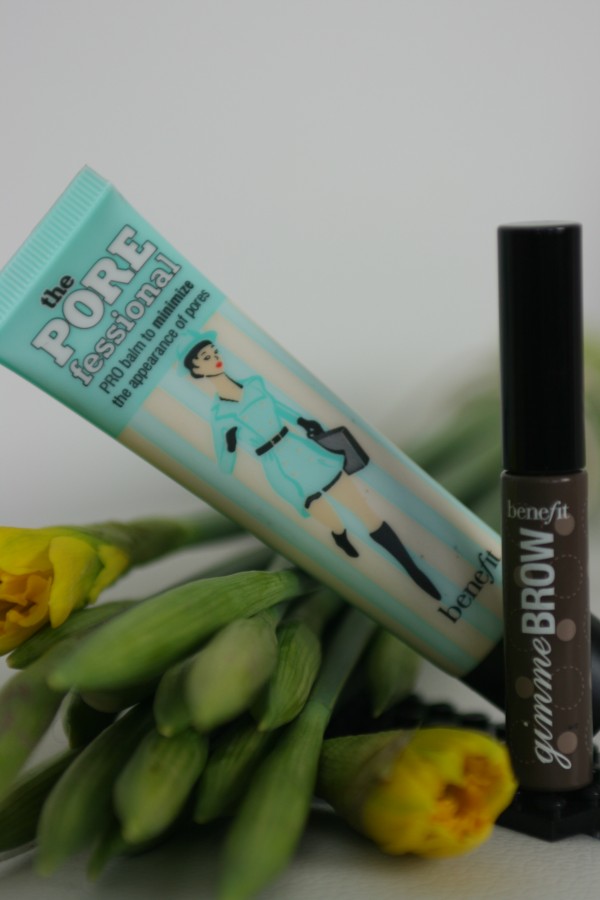 BENEFIT primer – over moisturiser, under foundation and smooths the skin nicely to give an air brushed finish ( all good I say at 44!)
BENEFIT gimme brow – not a pencil. This is amazing stuff as it's totally idiot proof and even I can use it! I have a scar in my brow ( from walking into a door while fainting after cutting my hand with a knife in the sink!) that has left a gap. The drama! This gap is no more if I use this product. It is tiny fibres that fill in the brow. Available in two colours.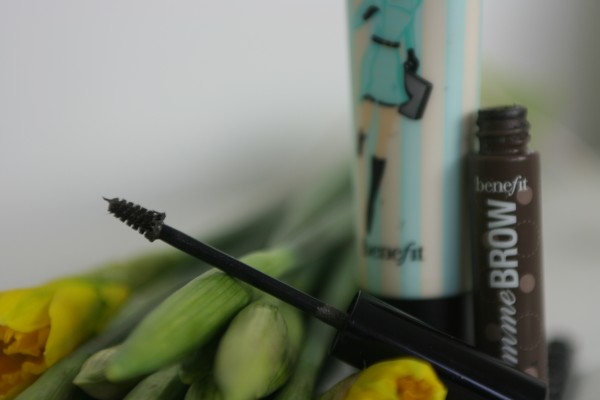 NOT a pencil!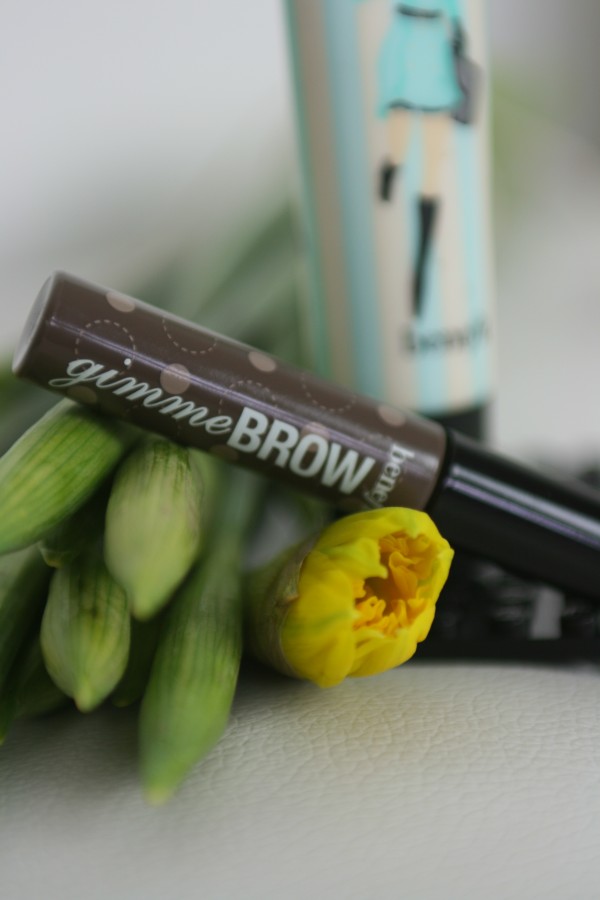 OUTFIT OF THE DAY!
No way am I posting outfits of myself in shorts on the blog in January! Not on your Nelly! I have outfits in mind to wear my SOLILLAS with but they need sun, sea and holidayesque type backgrounds for me to get away with it! If I was to wear denim cut offs and cotton tops around town like the young things you would think that this blogging malarkey had gone to my head. There is a but! BUT  (there it is!) I will wear denim cut offs in the height of summer on holiday; on the beach and around the quaint little tourist shops. To me it is now about being appropriate for the surroundings that I'm in, as opposed to dressing appropriately for my age. When it's really sunny and everyone is relaxed on holiday and they have their sunglasses on (I like my white legs through dark glasses!) then it just seems OK to wear a little less than normal. So, I will wear my new sandals with everything! With a dress or jeans on the school run, so I don't raise too many eye brows, then with my cutt offs on the sand dunes! The outfit will be made complete with a French style basket bag (still on my list) and a cotton voile victoriana style blouse (I have been looking but I'm not there yet so it remains on this list of mine).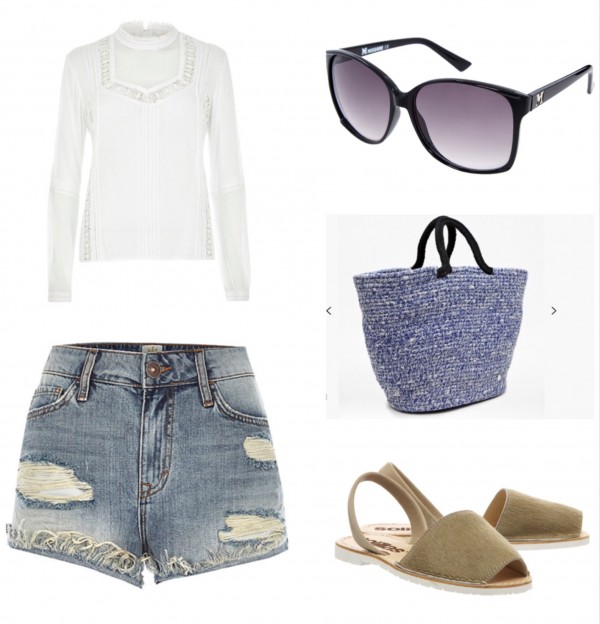 BLOUSE – RIVER ISLAND £35   SHORTS – RIVER ISLAND £30
BASKET BAG – FRENCH CONNECTION was £75 now £52 SANDALS – SOLILLAS (as before)
SUNGLASSES – TK MAX (as before)
Don't freak out over the shorts! I bought these last year and if they are the same fit they are totally fine on holiday, honest! I bought them a size too big and they fall lower on the leg and are plenty long enough with a relaxed slouchy fit. If my legs are out then my arms are in!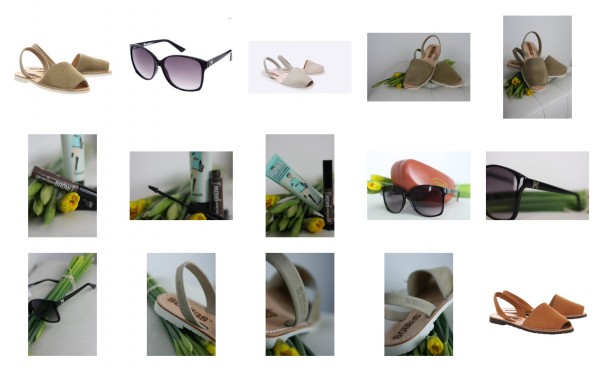 FOOD FOR THOUGHT!
I hope you enjoyed this post. It's food for thought really. I am a bit all over the place too. The weather is saying one thing and it could get colder yet but my heart is saying another. I want to move on into next season. I kinda have to, it's my job but I still keep finding Christmas cards around the house and there are too many chocolate coins winking at me in the kids sweetie draw! All I'm saying is, have a think. If you know what you want then there is money to be saved and opportunities to make sale shopping worth while.
One of my New Years resolutions was to get the pro camera out and find the time to take some better pictures again and stop being lazy. I hope you enjoy them. Until next time!