GONE SHOPPING
It was a shopping trip that took more twists and turns than a good thriller. I went out with a mental shopping list of the things I wanted to see in the flesh. I wasn't necessarily going to be buying (FYI, I didn't buy anything) but I was just desperate to take a look at the shops in all their new season glory and check out everything I had been eye balling on line while the kids were on their hols. I had been waiting for the opportunity to go into the City and today was the day! Not soon after school had started! Obviously!
My first port of call was River Island. I had my 25% off discount card from this months ELLE magazine burning a hole in my leather biker jacket pocket. I had done my research on line and I was eager to see most styles in store, however, the best laid plans and all that……. I was distracted, like the magpie that I am, by all the pretty sparkly things in the windows of Accessorize. Before I knew what I was doing I had walked through the entrance and like a child in a sweet shop I didn't know where to look first! There is such a thrill of walking into a store that has been fleshly merchandised with new season stock first thing in the morning before the rush of shoppers. It's like snow before the footprints!!!
TAKE A TASSEL OR TWO
It's a trend that is holding fast. From leather tassels on handbags to silk thread tassels on jewellery. They come in all shapes and sizes so there is something for everyone I'm sure. I've said it before that there is something so wonderful about accessories. You don't have to spend a fortune to buy a little something that just changes an outfit to make it look up to date. So, how boho will you go??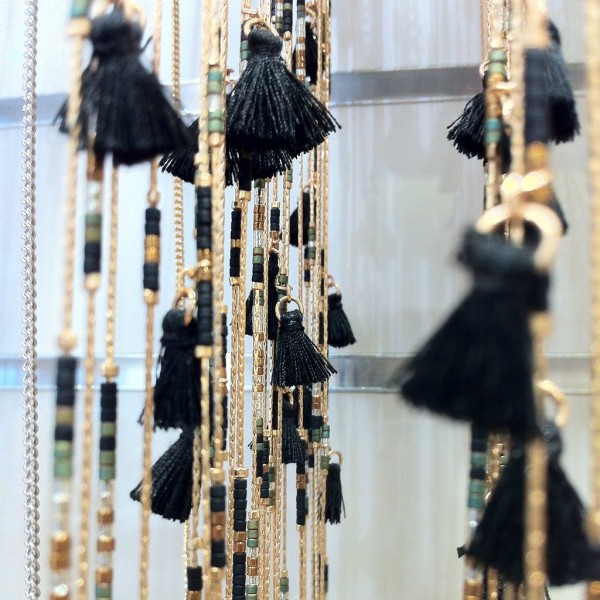 Tiny tassel necklace – ACCESSORIZE ( pictured here is lots of the same necklace)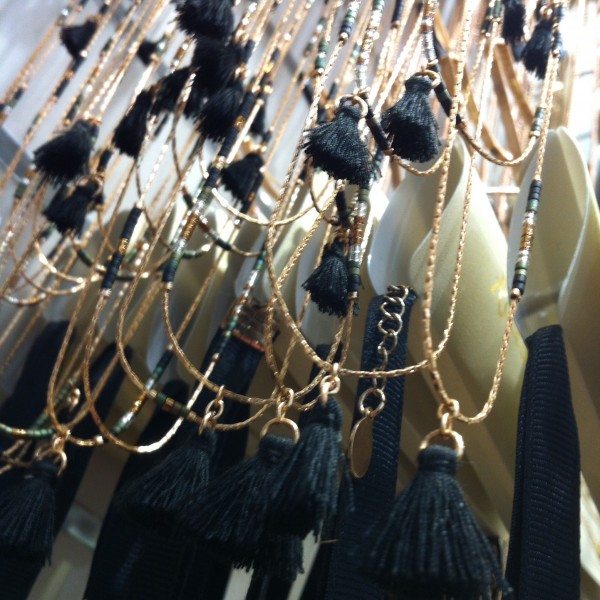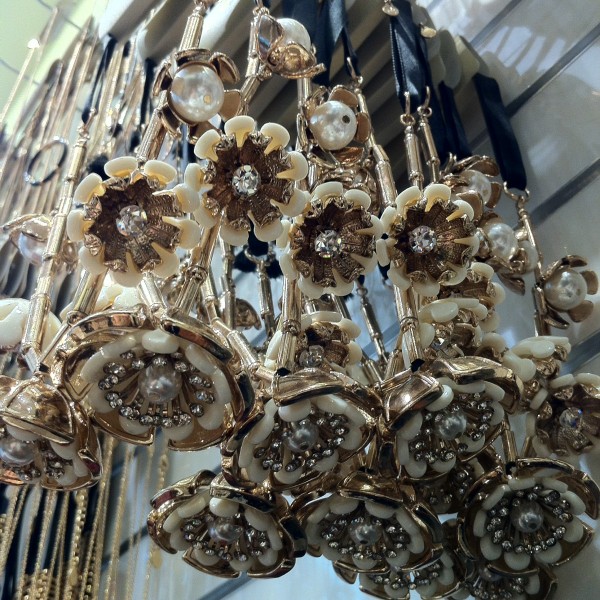 Statement pieces!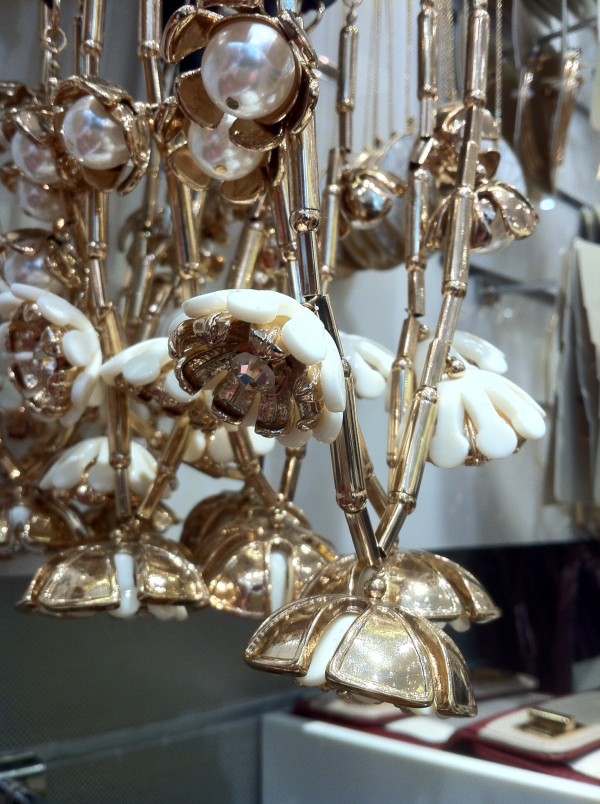 ACCESSORIZE real leather and real suede bag range has arrived into store. I took a particular liking to this fringed number! £45 on it's own but the design team have been clever and there are extras in the same colour you can add to the bag…. see below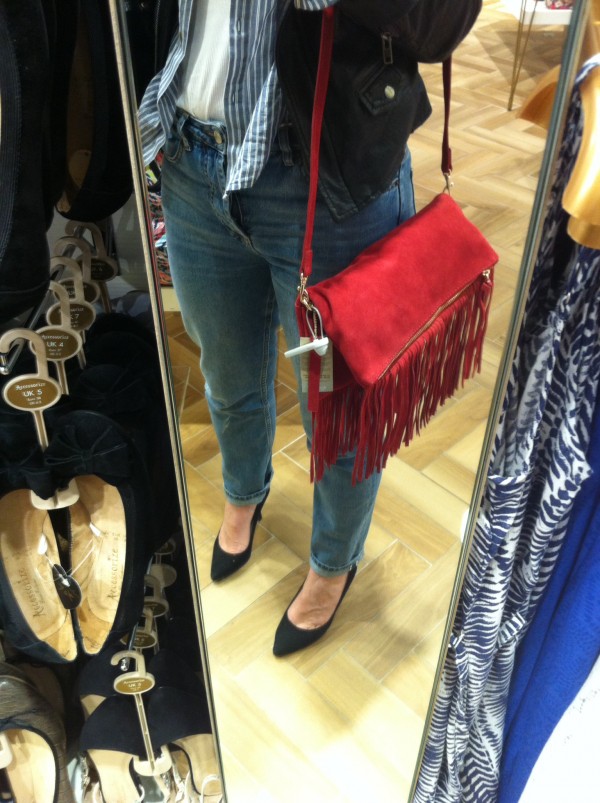 In these photos the bag looks quite pink but it is a beautiful rust/ red tone. A great way to add some colour and texture to your autumn outfits.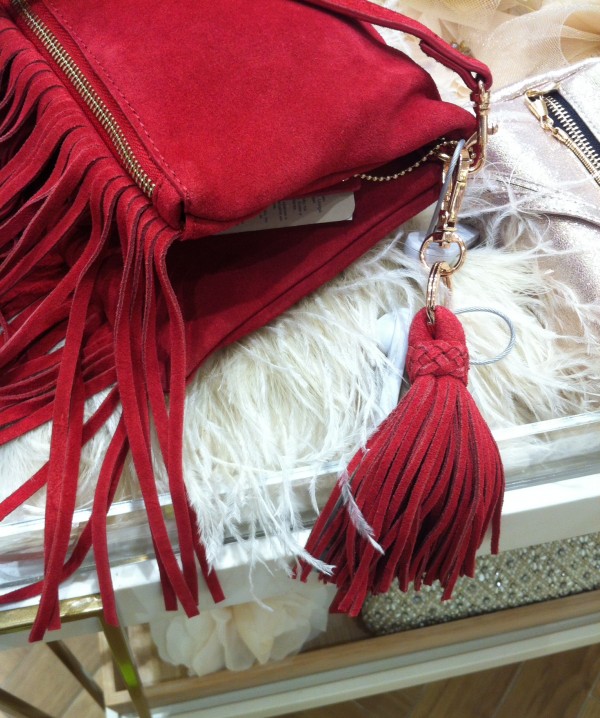 Tassel suede key ring ( sold separately) £12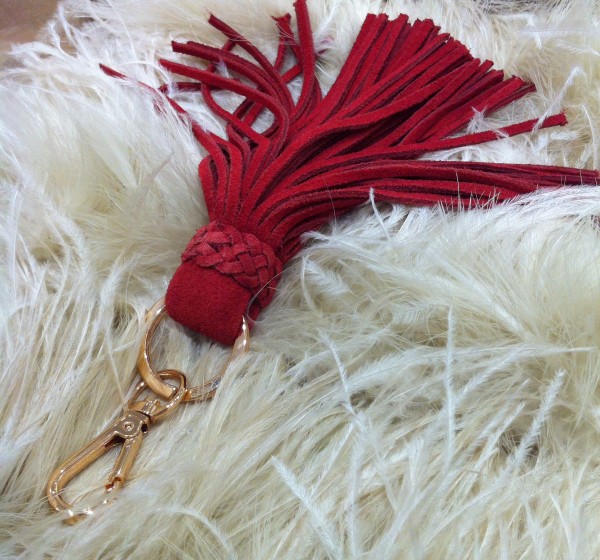 Key ring available in other colours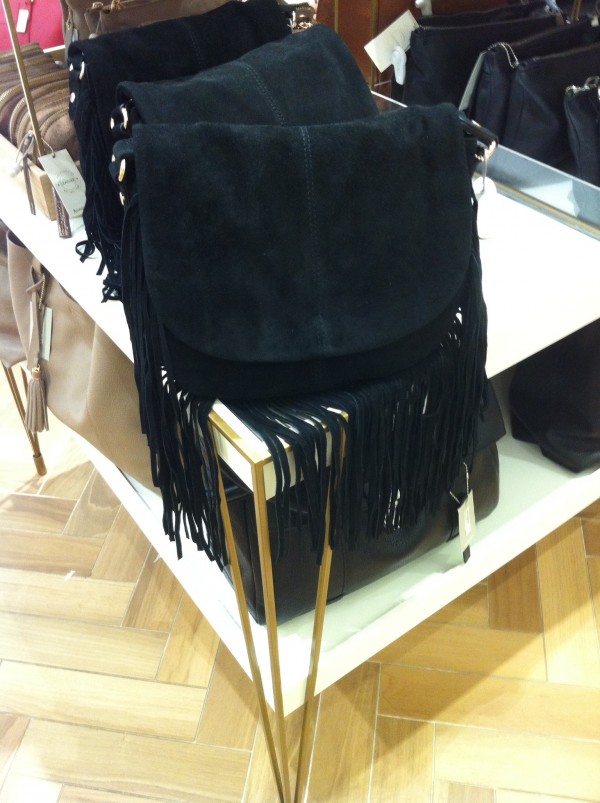 Suede fringe messenger bag – ACCESSORIZE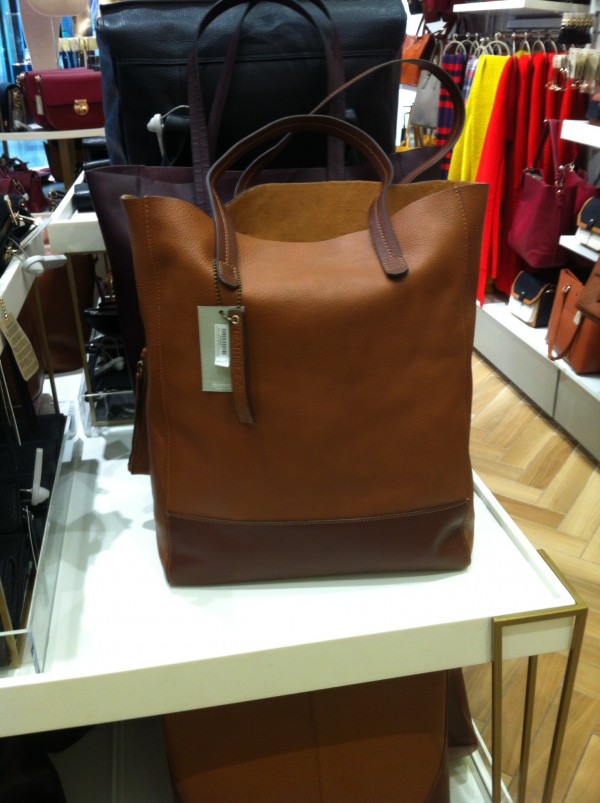 Tan leather shopper – ACCESSORIZE
BLANKET SCARVES AND PONCHOS
There was a colour way for every skin tone in Accessorize. I'll revisit the topic of ponchos later in this post but in the mean time feast your eyes on this fab blanket shawl. I loved the pop of orange against the monochrome palette. It was a lovely heavy; high cotton content knit that looked much more expensive than it's price tag. I felt really sad to leave it on the shelf!! It jazzed up my black leather jacket rather nicely! (I've found it on line and I'm pictured here at the Bullring store but I didn't see it in Solihull??) . I have to add that the staff in the Bullring store were really helpful and friendly. I could've stayed all day but I was on a mission!!
Blanket scarf – ACCESSORIZE – £29.99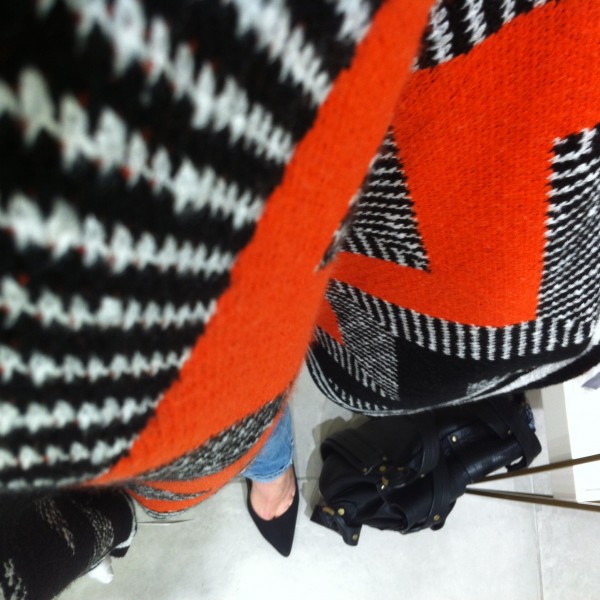 This is not a sponsored post. All views are my own. I do this for the love of it.
MY HEAD IS SPINNING!
If it's all too much and it's all too busy (I'm with you on that one) then there are more minimal pieces. Accessories have their "Z" range which offers some daintier pieces in sterling silver or gold plated with semi precious stones. There's definitely still a slightly festival vibe but it offers some items that can provide that finishing touch to an outfit rather than being a stand out statement or too OTT for some of us. Great for a petite lady who might feel overwhelmed by a huge statement collar? I'm a big fan of this layering of delicate items trend and mixing of metals.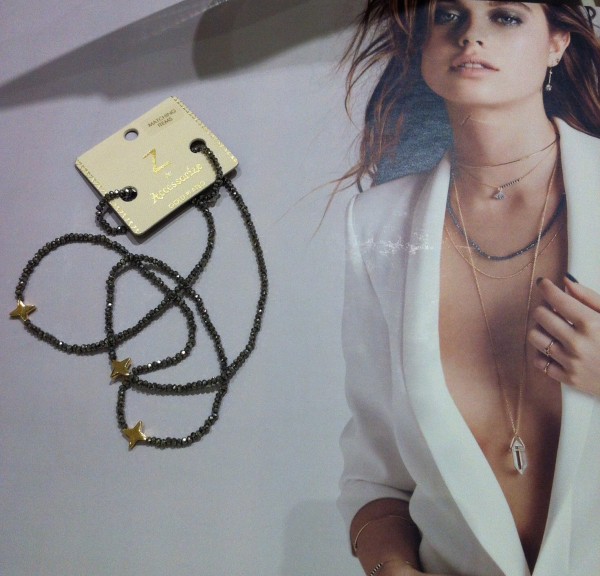 This layered tassel collar featured in the ad campaign court my eye. It's a nod to the tassel trend without being too much?
Long star and bead necklace – Z at ACCESSORIZE
Far right – tassel layered torque necklace – Z at ACCESSORIZE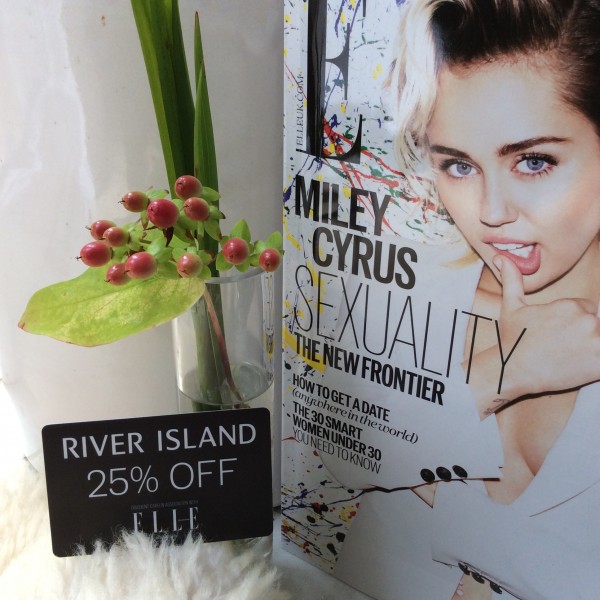 BACK IN THE ROOM
There, you can see how long I spent in Accessorize?! Back to the purpose of the trip! RIVER ISLAND! Not my usual haunt but hey, in for a penny and all that… After doing all this research I have been telling you about it  quickly became apparent that I wasn't going to find all the items I wanted to look at. Some of their Limited Edition items are possibly only available in London or on line? I wanted to try their real leather and suede boots. Most of these I hadn't found in Solihull. I didn't want to spend silly money on line on lots of different sizes and styles just to get a feel for the brand. If you're looking for a fashion pair then it's worth looking. The styles at River Island  definately tick this box without blowing the budget. The black suede knee high pair pictured below were surprisingly comfortable, thanks to a hidden platform inside the foot bed. They weren't bad around the calf ( and I have good calves!!!) ( no miracle legs here – sorry hubby's humour!!!) either. The quality of the suede wasn't the best in the world but it all depends on your budget and how much you want to invest into fashion and trends. I am amazed how expensive shoes and boots have become. I sound old but it's true. A good quality item of footwear has become a considered purchase. I appreciate that we are all different and what is deemed as "expensive" by one person is "cheap" to another. It's all relative. To one person a pair of River Island boots is a real treat whilst to another it's throw away fashion.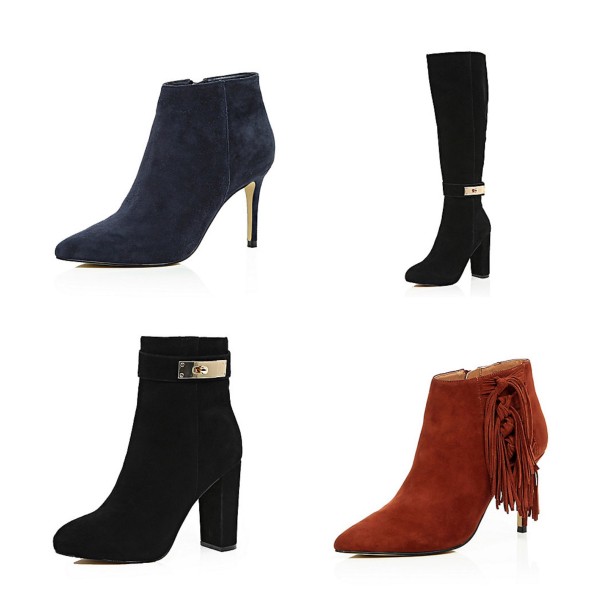 Don't forget there is 25% off with this months ELLE magazine at RIVER ISLAND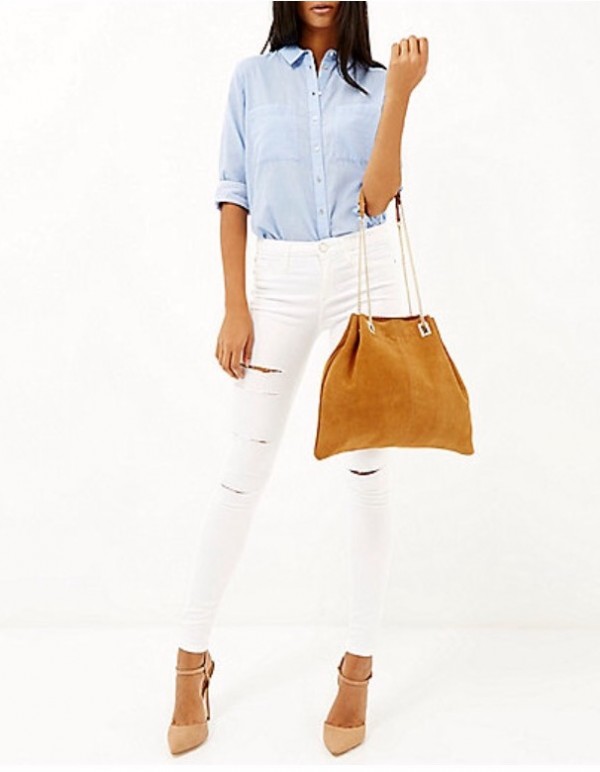 I could only find this in black in store but I'm really drawn to this real suede tan option. £45 (before discount). I look like death with these shades up to my face but suede accessories are a different kettle of fish.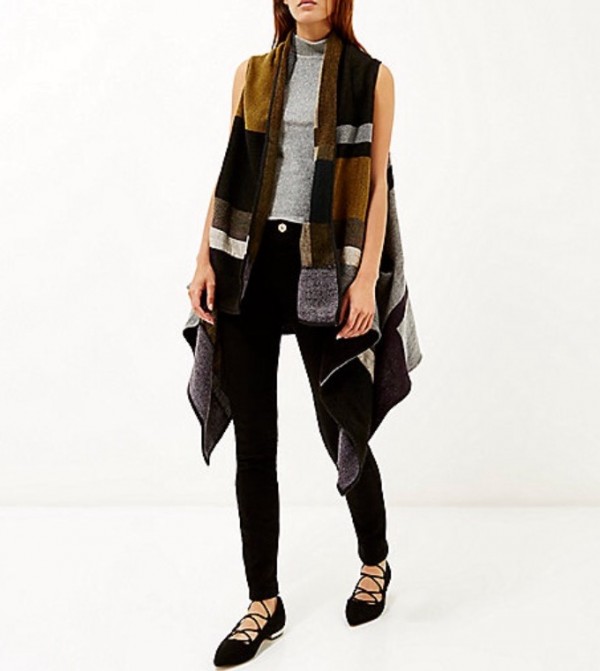 Cape poncho – RIVER ISLAND – a versatile transitional garment. I'd wear it over a leather jacket to soften things up and let the leather sleeves be a feature of the outfit. It has pockets in the side too which is always a bonus and makes it look more like outerwear as opposed to just a shawl. Worth mentioning is the colour mix includes a rather unexpected (this is a good thing) bottle green shade which is not obvious in this picture. £35 (before discount)
PPPPPICK UP A PONCHO!
The last picture links me nicely on to my next point, the poncho, cape or blanket scarf. I mentioned them above during the visit to ACCESSORIZE. They are EVERYWHERE. So much so that I feel almost embarrassed flagging them up for fear of you all rolling your eyes and saying " we know!!!" I've not really gone there in case I look like a cowboy with my short dark hair! Never say never and this winter I feel like I want one!! Me being me I will possibly over think it by scouring the high street until I find the perfect colour combination that suits my colouring and works best with my wardrobe. There is method in my madness and I suggest you find one that suits you and is within your budget (depending on pound per wear) and brings life to your cheeks!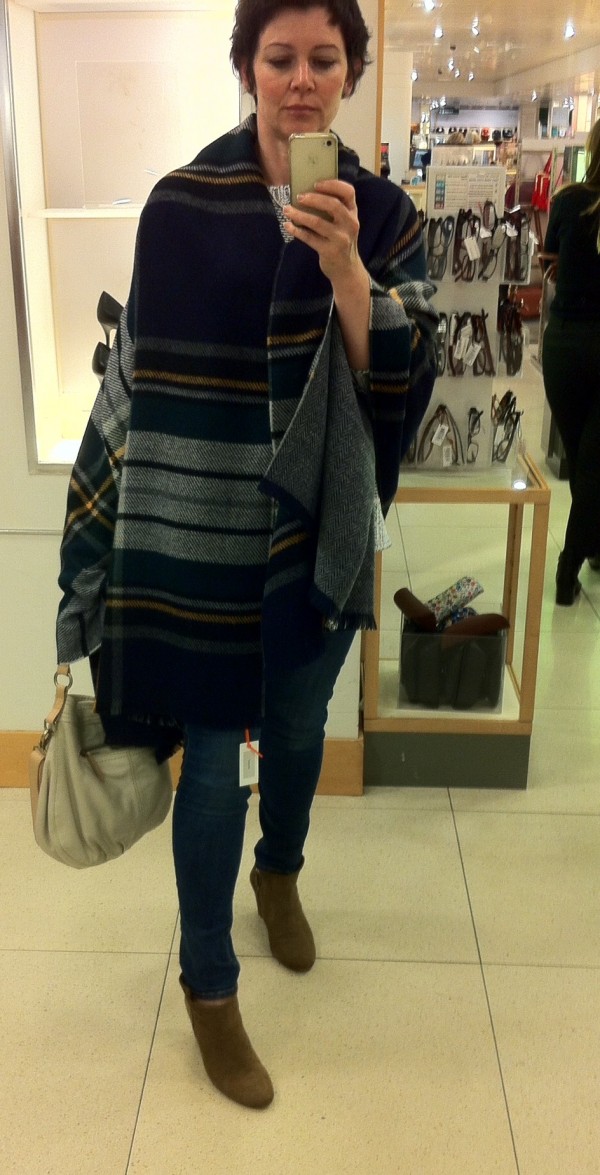 Blanket scarf – JOHN LEWIS £39.99 This was a nice colour combo especially with tan boots!
(it's dark NAVY mix despite the purple hue in the photo)
(A quick sneaky shot while Mr.W was shopping for his Wolf Run trainers!!)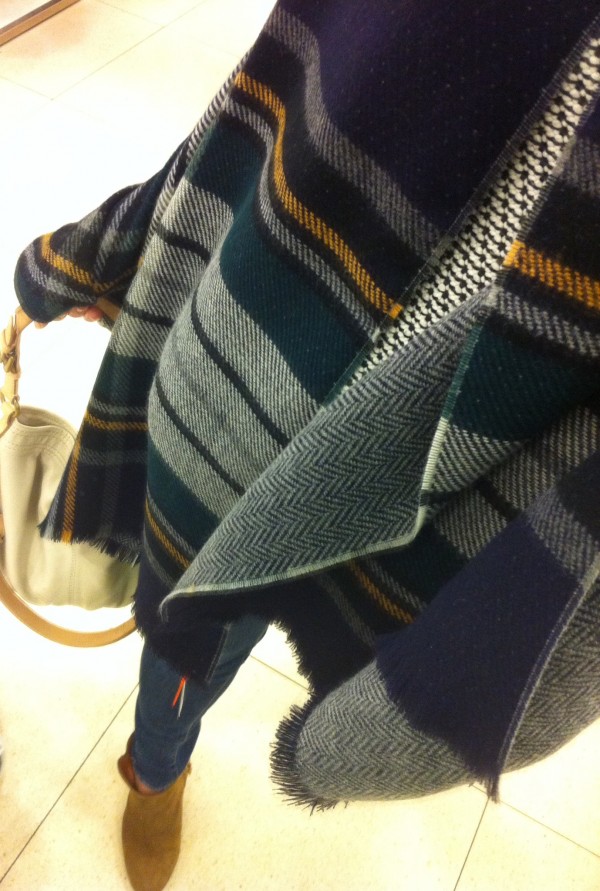 I NEED that tan suede River Island bag.. CLEARLY!!!!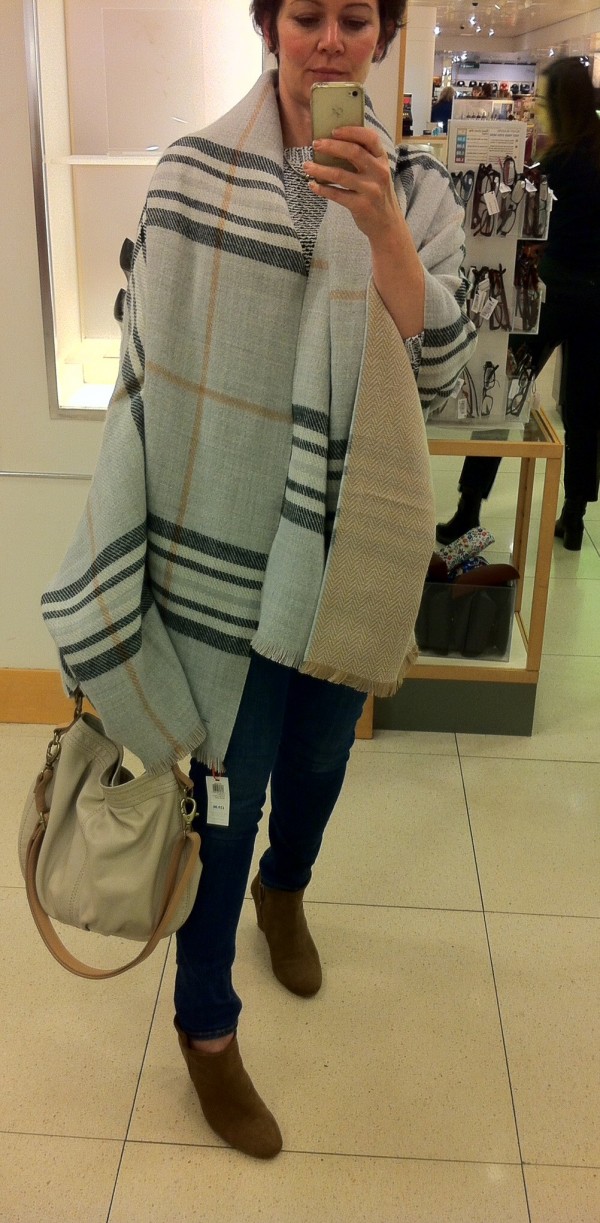 The same scarf but in a soft grey and taupe. No good for me but lovely if you suit soft camel and milky tones.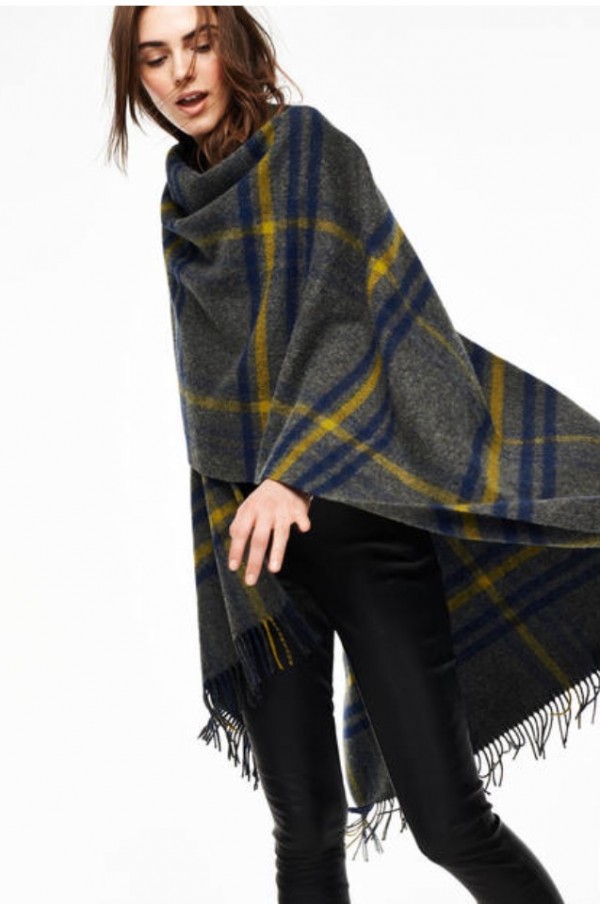 I might have to try this on Monday with a BODEN 20% off code that has landed on my mat! I'm sure it'll be available for the masses too if you check out their web site? This is an investment but I have a Birthday looming…… £99 (before discount)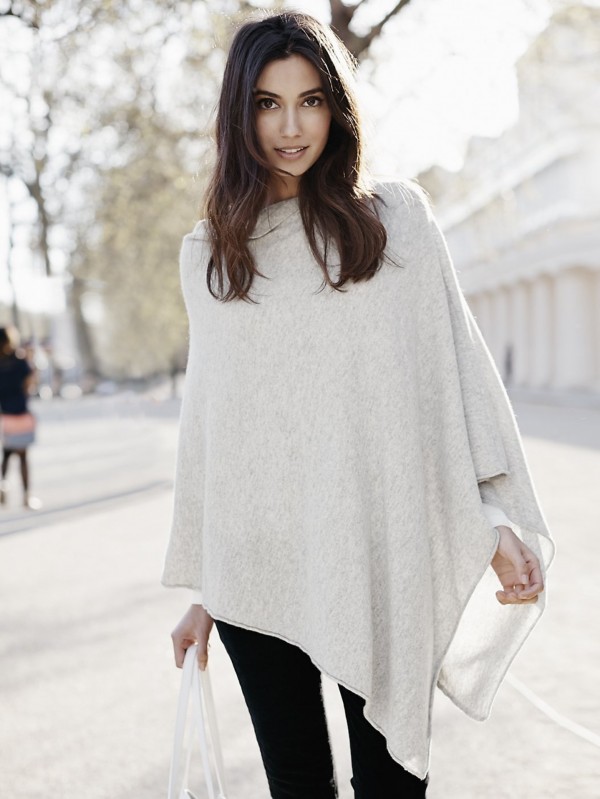 Pure cashmere poncho – THE WHITE COMPANY £189 (not going to happen!!! But still beautiful, elegant and timeless) If you go shopping with me on a personal shopping day you will receive 20% off at THE WHITE COMPANY, along with discounts at other high street stores.
The poncho list could go on and on and on……
I'll finish on a #OOTD ( outfit of the day). At this time of year when the weather is more iffy than normal and there is a chill in the air I find myself reaching for my leather biker jacket. If there was ever a classic wardrobe item it would be this. It never seems out of place. It can be worn over dresses; casually with jeans and used to dress down smarter separates. It was one of those items I shied away from for years, again because of the short hair. I found that it just took some time to find the one that felt right for me. It's a matter of taste, AGAIN! I just find the leather keeps out the wind but it doesn't look too wintery worn over a T or a light piece of knitwear or even a silk blouse if you really want to soften the look. I'm not ready for my wool winter coat yet or my duvet coat (dreading the day!) so this just fits the brief nicely. Mine is black – no surprises there!! But there are lots of neutral shades and tan options available (check out ZARA for some affordable options) if you fancy a more Autumnal shade? It's the perfect foundation under these shawls, capes and ponchos or other sleeveless garments.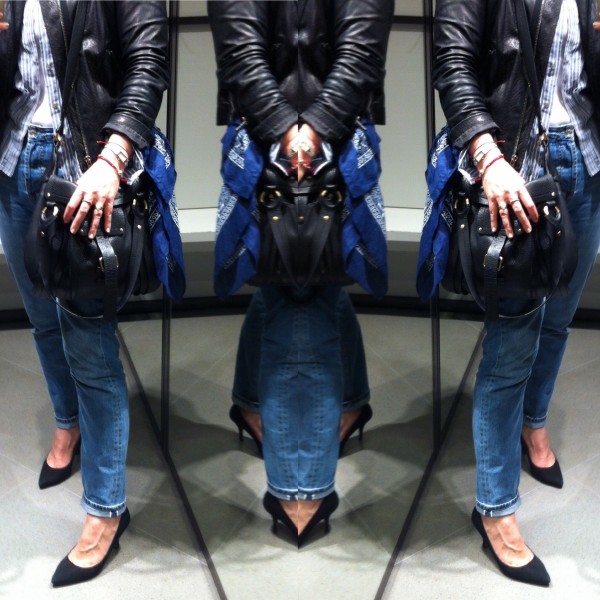 Leather biker jacket – MUUBAA, girlfriend jeans – TOPSHOP, court shoes – WHISTLES, Bag – GHOST
Playing with Instagram special effects!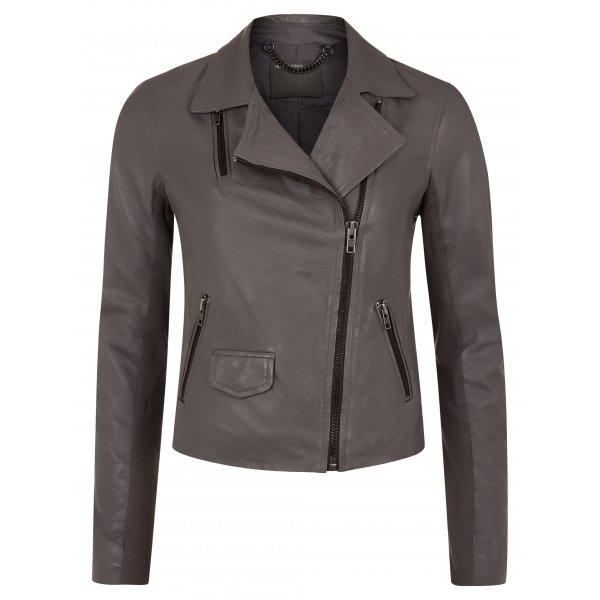 This isn't mine but I've linked you to the current biker jackets at MUUBAA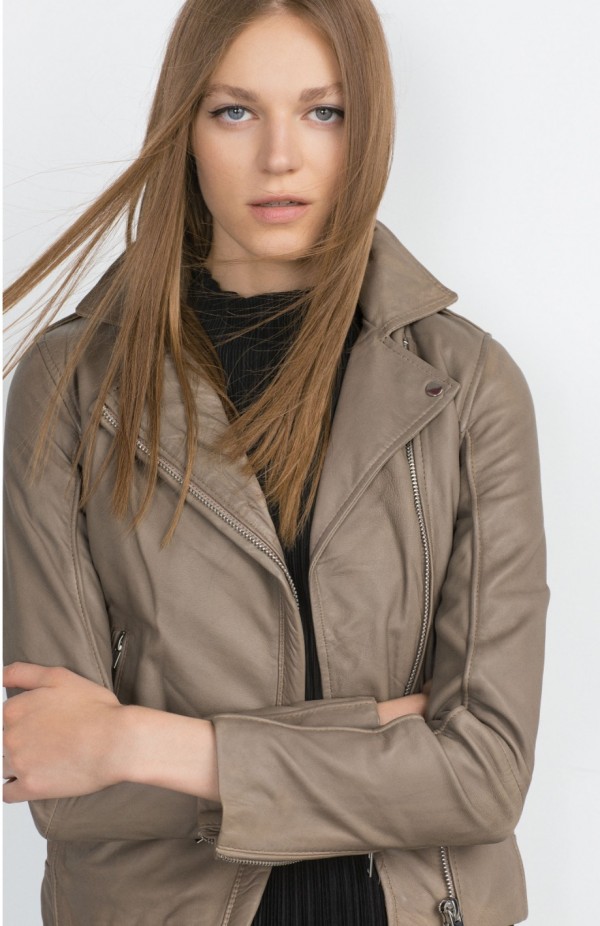 Leather biker – ZARA ( available in black)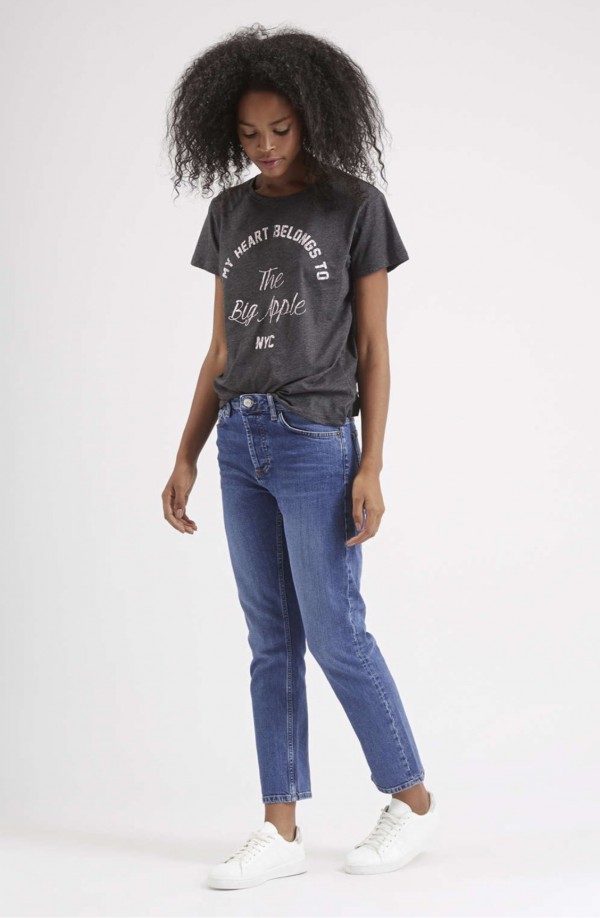 New season colour – TOPSHOP girlfriend jeans in dark wash.
Bye for now and I hope you enjoyed my little shopping trip as much as me!