BIKINIS AND KAFTANS GO TOGETHER LIKE SWIMMING POOLS AND UNICORNS!
Finding the right swimwear is up there with finding the perfect pair of jeans. Our body shapes vary so much and it can be tricky to tick all ones boxes at the same time. I'm bigger in my top than my bottom which tends to be different to the average woman so more often than not I steer towards styles that offer a cup sized bikini top. Swimsuits can be less of a challenge but not always. I mentioned in previous blogs that I had planned to do a swimwear blog this year. I like to do one every year as It's the one chance I get to take some really different pictures in sunny holiday locations and to highlight anything I think is helpful to readers. This spring I didn't find anything that really floated my boat. I preferred the ones I had from previous years so you all know me by now and know I won't buy anything I don't really love and I'll always wait until I find "the one". Well now I have! I was recently approached by an online swimwear boutique and asked if I'd look at their swimwear to possibly write a blog. When I looked at the brands they stocked the answer was absolutely yes! I won't post anything on my blog that I wouldn't happily buy and wear myself. I can't tell you how I wish I'd seen their website before I went on holiday in July. I'm not going to dwell on it anymore though as actually it doesn't matter, I've found them now and I will continue to buy their swimwear and beachwear. I chose a bikini by GOTTEX  from a few different styles and brands that I ordered to try. The colours are gorgeous, it's fully lined and is such a comfortable and secure fit. Popping in and out of the pool, swimming and lounging around it just didn't move. I love the fact I can actually swim properly in it and it can be worn as a full bandeau, a halter (as pictured below) or from the centre and tied around the neck. This is not a sponsored post. All opinions are my own and I was totally in control of the styles I chose to feature. I have managed to get you guys a discount code!!! (all details at the end ). I've already got quite a wish list going on myself including a sun hat for next year and another kaftan! If you're lucky enough to be going away for some late summer sun now the school hols are over then have a little look online. If you're a gym bunny they stock a nice selection of Speedo. If you like "Miraclesuit swimwear" then there's new arrivals to tempt you. If you love your spas and retreats or if you realise, like me, that there's never a wrong time to buy the right thing and a lot to be said for being prepared, then have a mooch. It's nice to find something a bit different isn't it? Oh and they stock kaftans and beach dresses, fake tans; kids swimwear; mens' swimwear and various other accessories. I'm wearing a kaftan by Aspiga… you may have heard of them? They stock cover-ups and bikinis (often designed to go together) which makes shopping online easy without excessive delivery charges.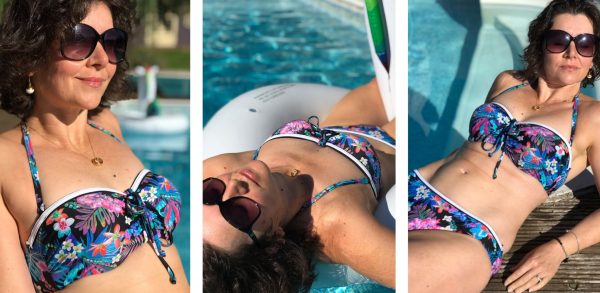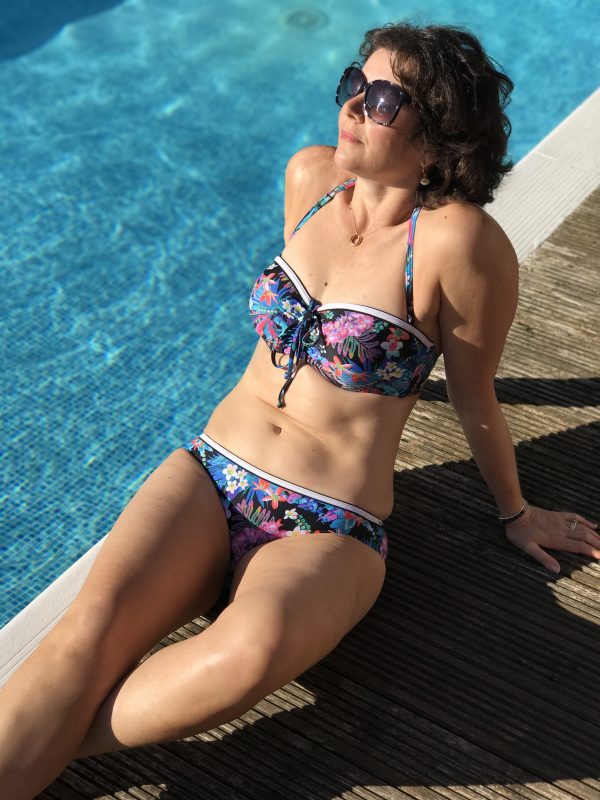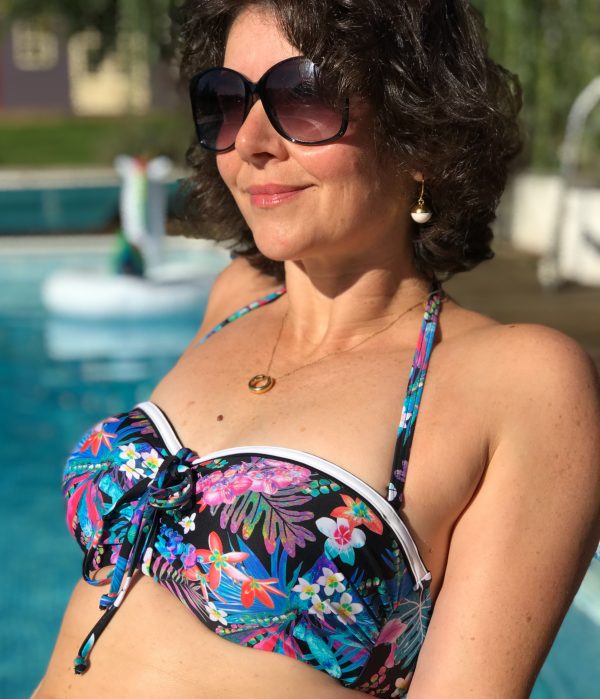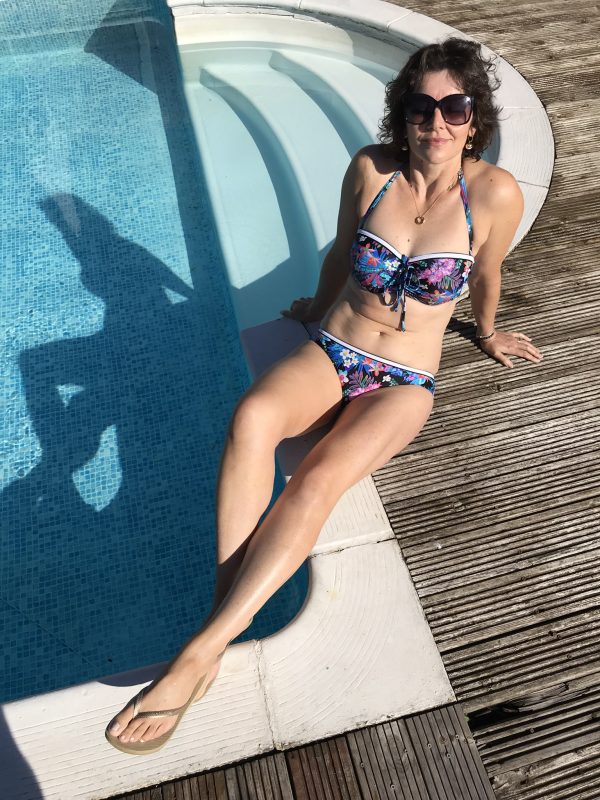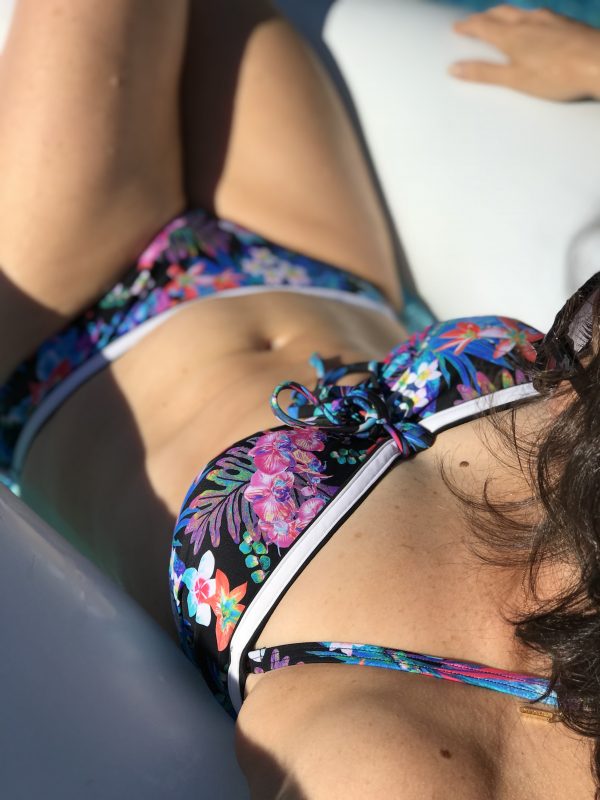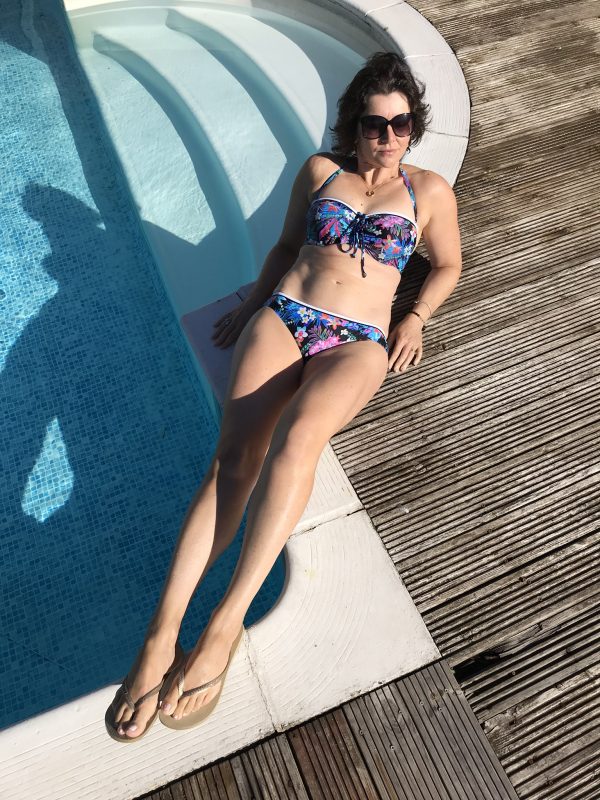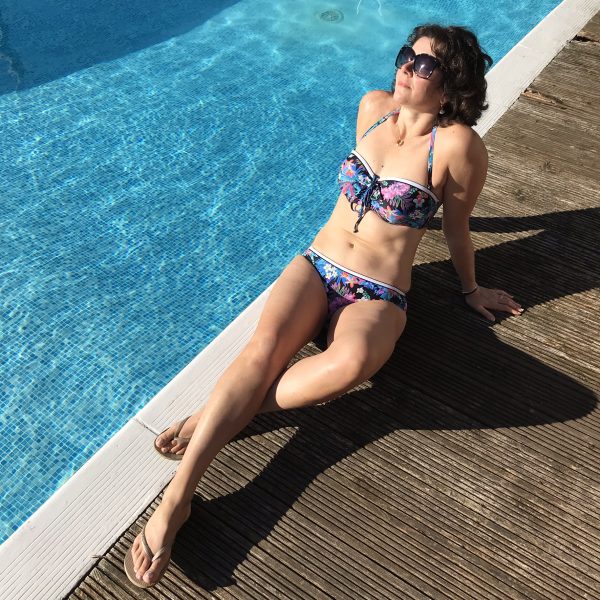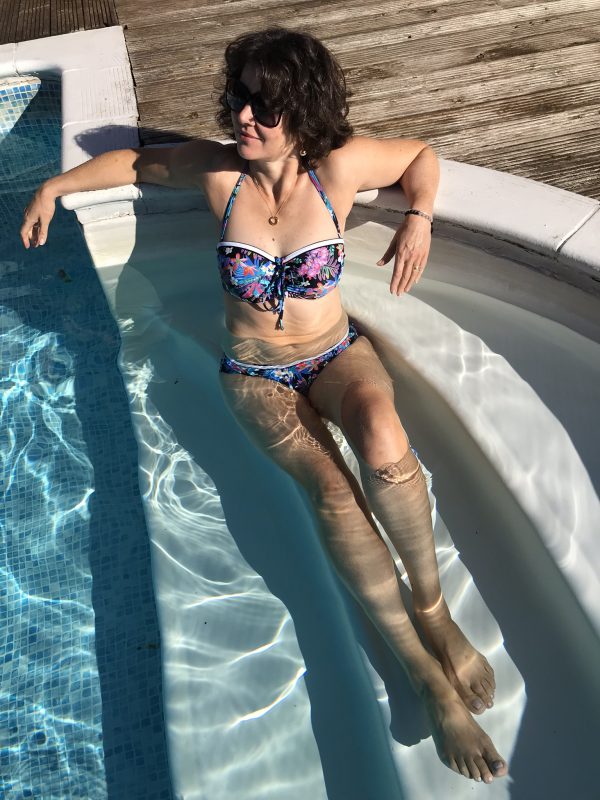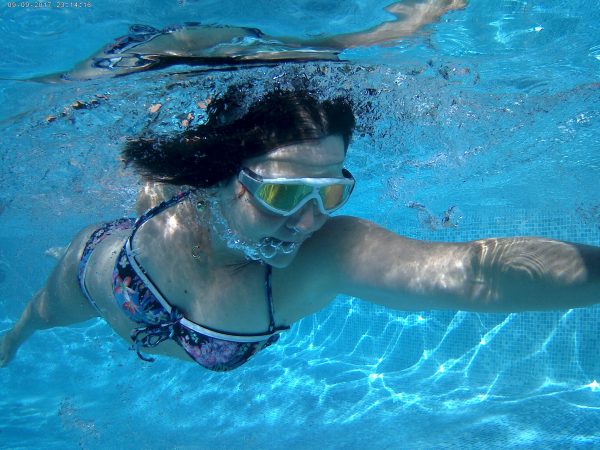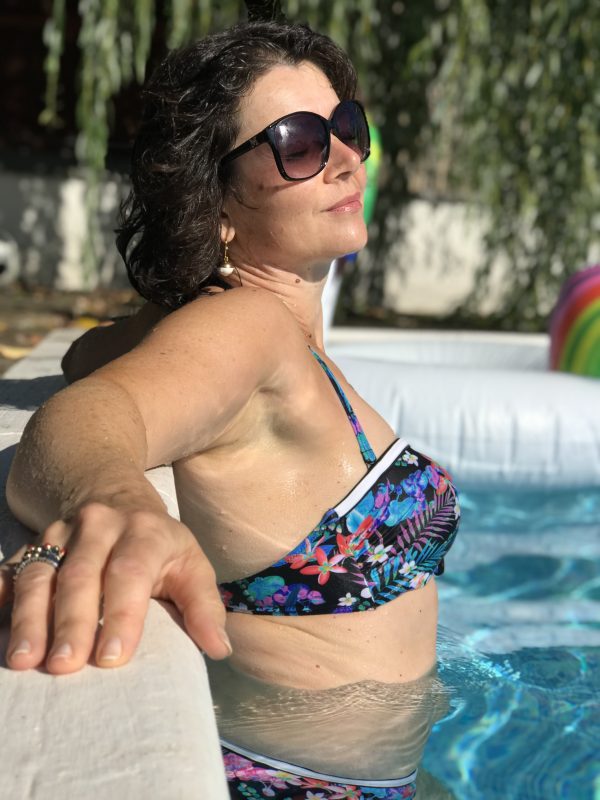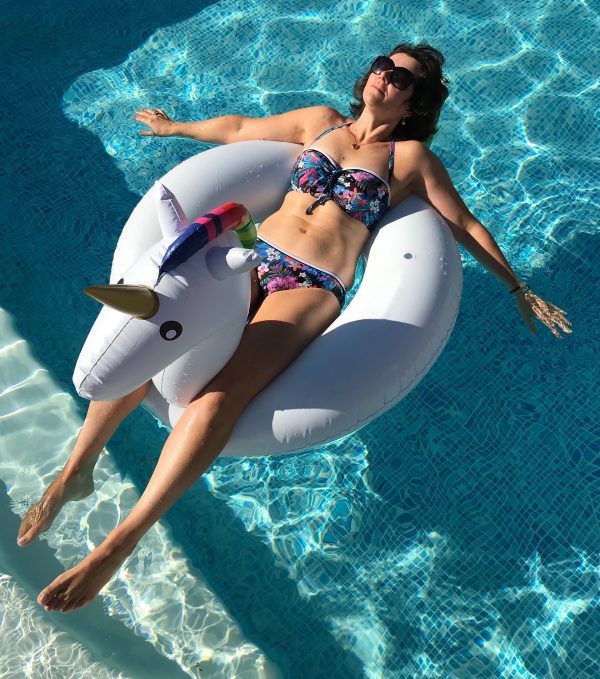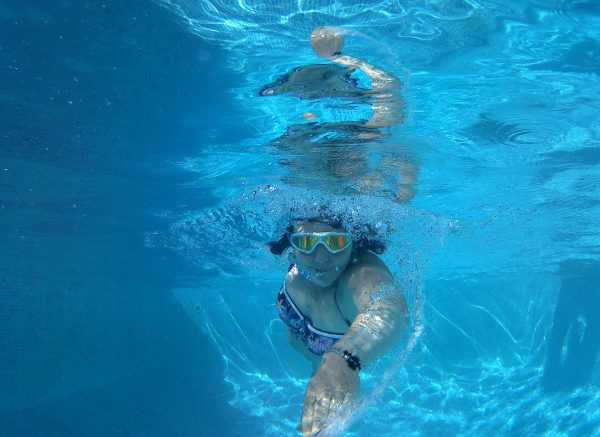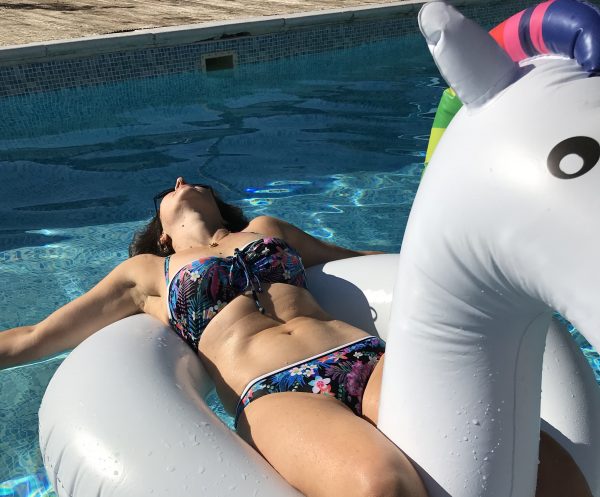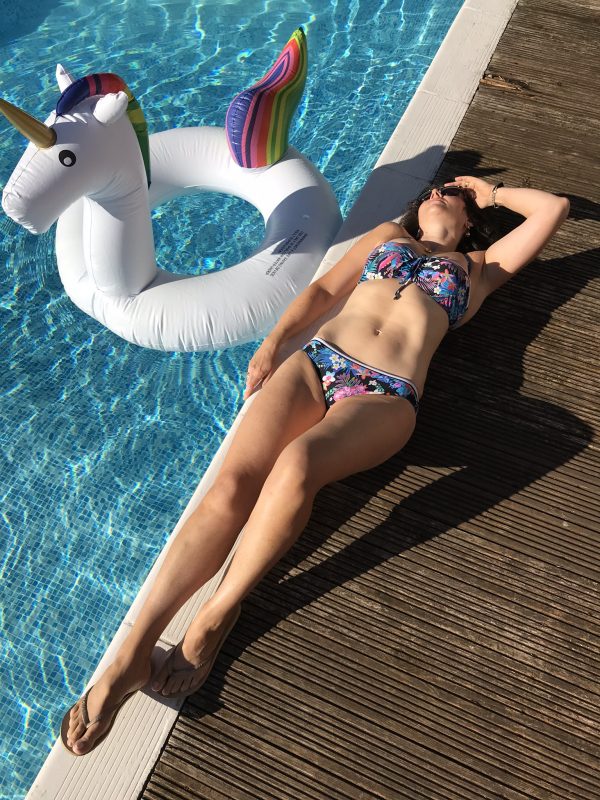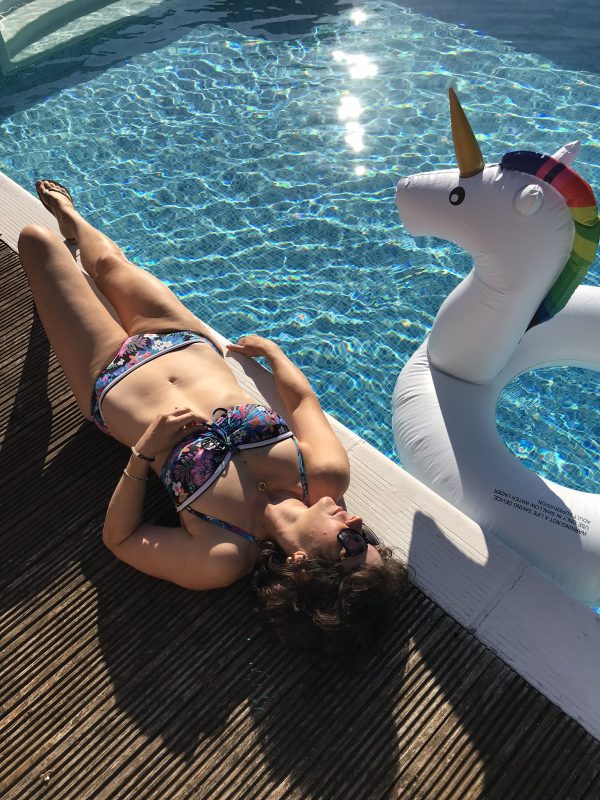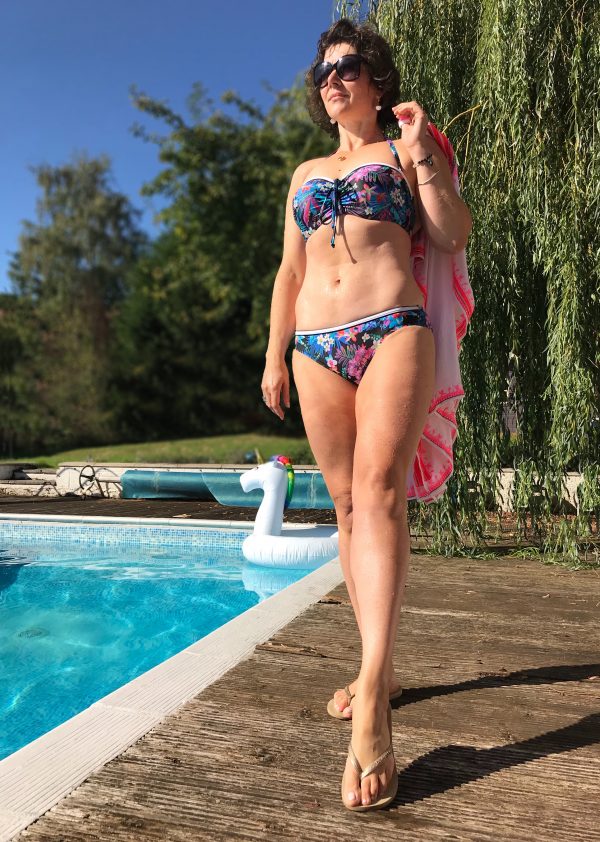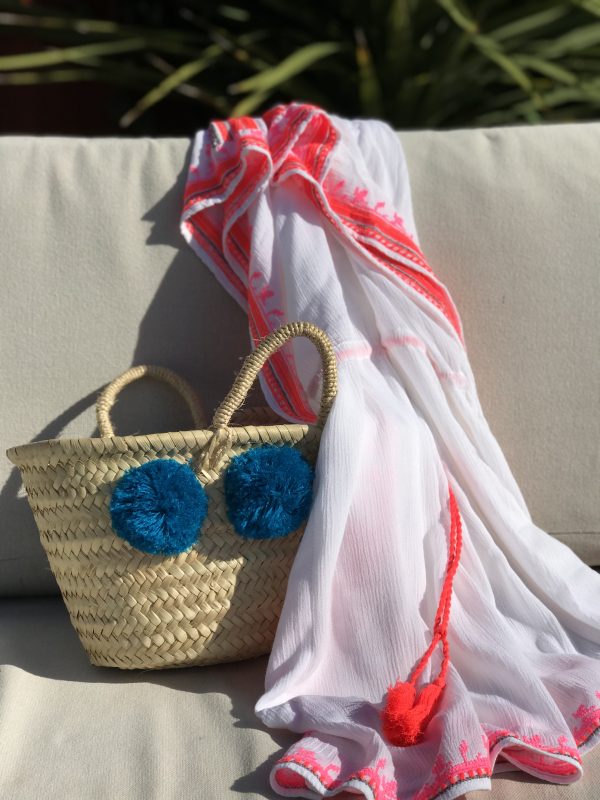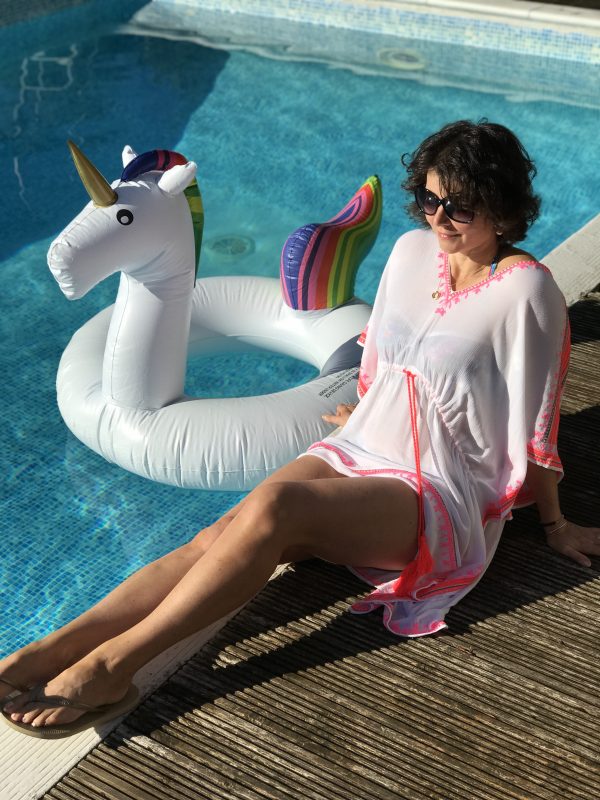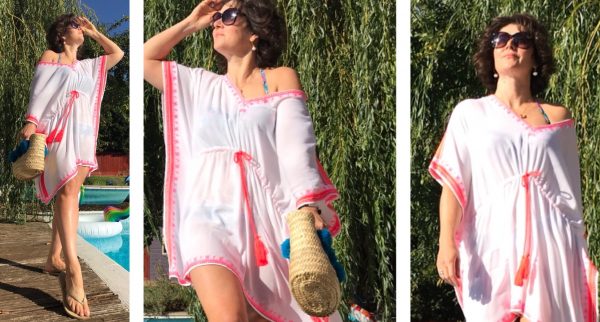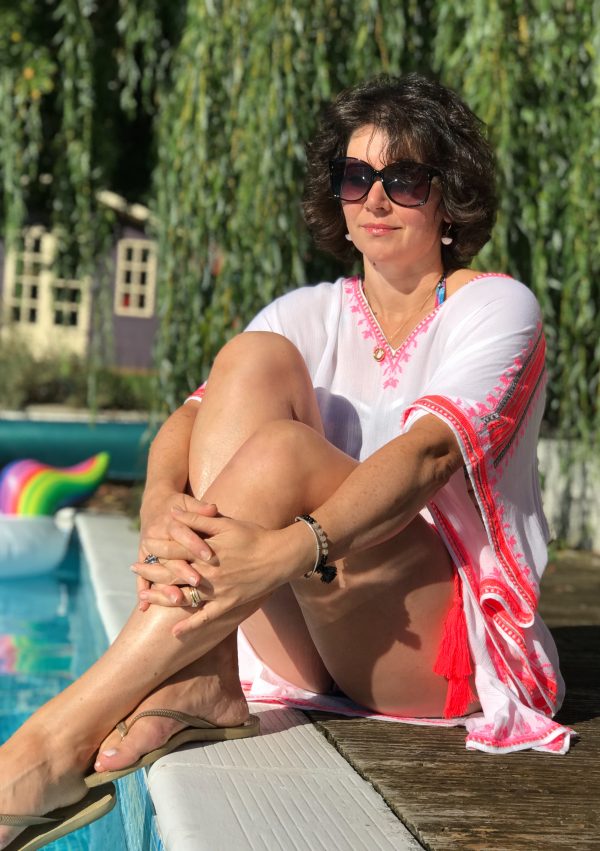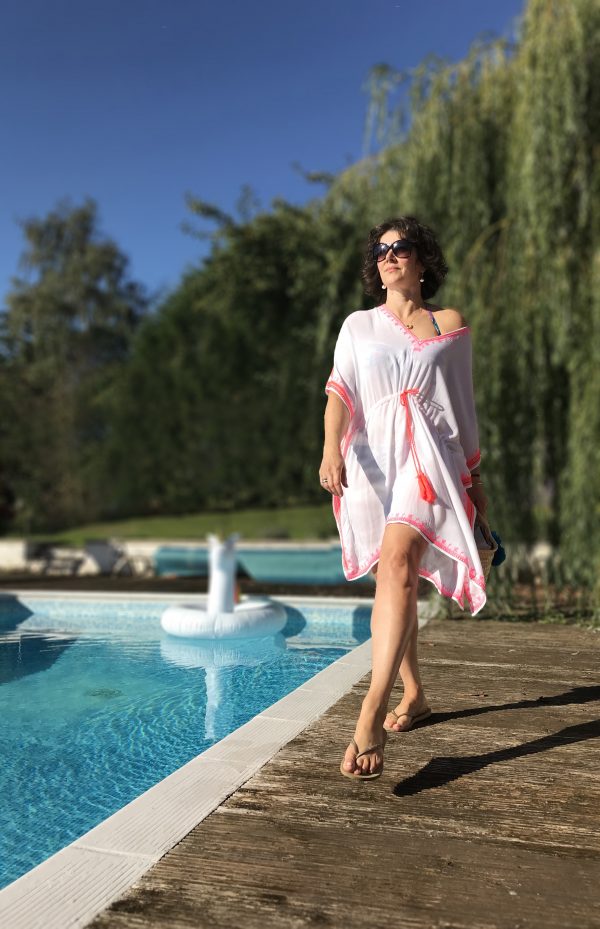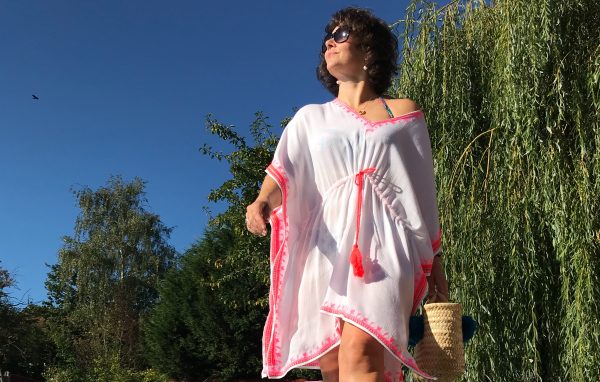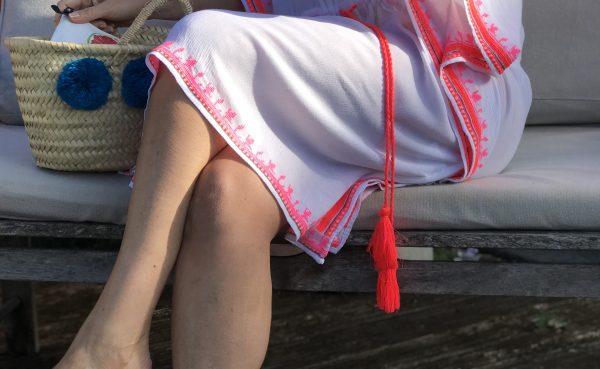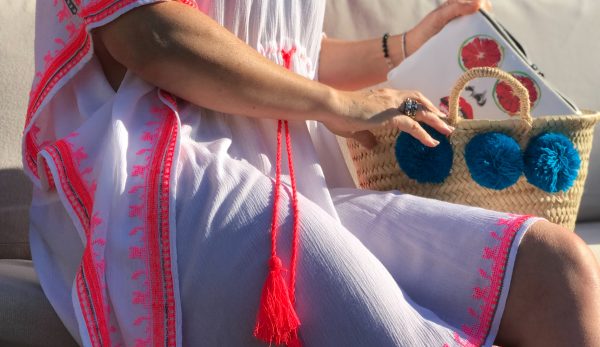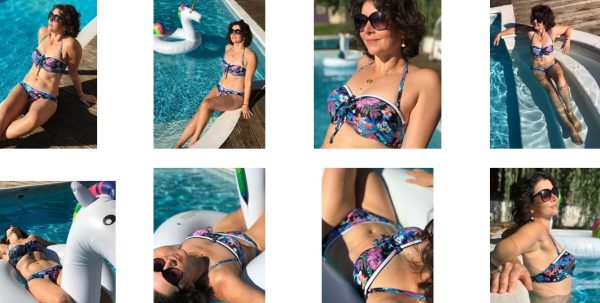 BIKINI – Gottex Island Hoping Bikini (I'm wearing size 10E) – full GOTTEX range here
KAFTAN – Aspiga festival kaftan  (I'm wearing a size S/M) – full ASPIGA  range here
BASKET – mini pom- pom Bohemia design
FLIP FLOPS – Havaianas at The White Company
SUNGLASSES – Missoni at TK Maxx
JEWELLERY – Whistles
DISCOUNT CODE!
We all love a discount code. Readers of this blog can get 15% off at www.ukswimwear.com with code SOLIHUL (notice there's only one L) for a year until 04/09/19. It'll work on everything including sale items but not in conjunction with any other offer. The code can be used once per customer. Delivery charges will apply but there's free returns.
So the bikini blog happened after all. Maybe not in the conventional way but I guess that's me all over! We've had an amazing summer this year with glorious weather. I'm not buying into winter fashion just yet though it's back to work for the new season with clients. There may be leopard print ahead!
Thank you to Becky for her help finding a location for this blog at short notice and Karen for the use of her pool. Thank you to Rachael at ukswimwear.com, I must've driven you nuts! Thank you to Emma for lending me your unicorn. A massive thank you to the long suffering Mr.W for taking the photos and his patience. I won't let him use any filters or touch up any pics but we do remove the odd football or fence from the background! I hope you've enjoyed this blog and manage to make use of the saving on your next purchase.