BEST FOOT FORWARD!
I think you all know that I love a statement accessory. I'll freely admit to being quite a classic girl when it comes to clothes but I do enjoy dabbling with a colour pop accessory and there's fun to be had with a fashion forward statement shoe. When I first saw Chloe's S/S 2016 footwear collection I knew there was going to be a new shoe style to lust after. It was only a matter of time before our wonderful Great British High Street court up. And they have! I'm talking about "knots!" For a few seasons now it has been all about the "Ghillie" style shoe. By this I mean all those styles of shoes that have laces. From pointed ballet flats to sky scrapper heels. So move over Ghillies, tassels and fringes. This time around think macramé and crochet for your feet!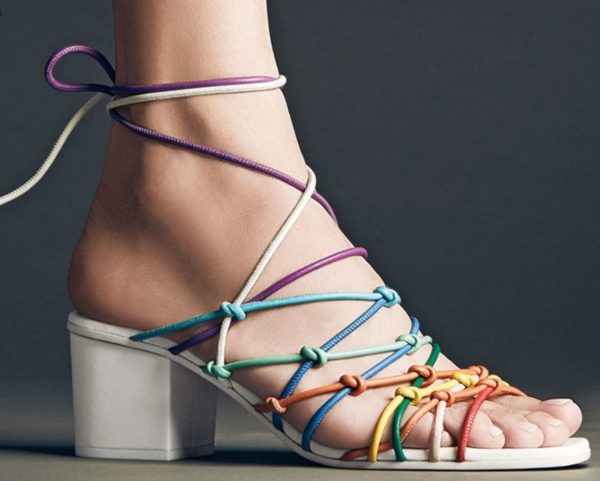 CHLOE – "Jamie" sandals £525.00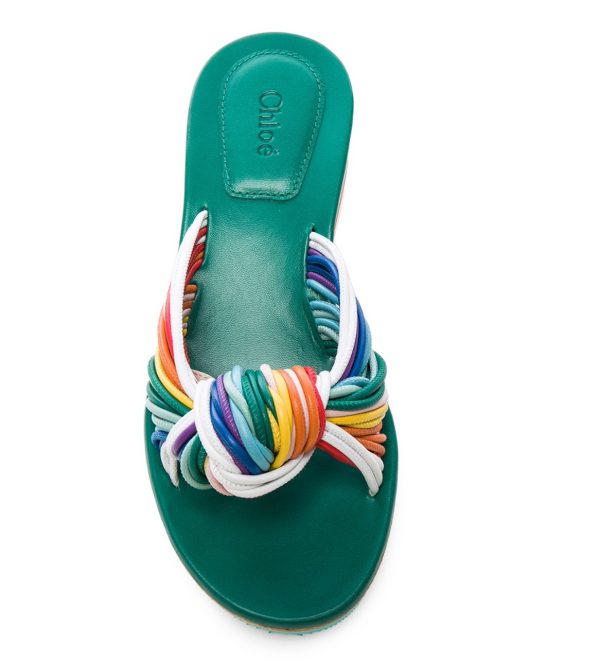 CHLOE – leather knot slider £611.12
FEAR NOT, THE HIGH STREET IS HERE!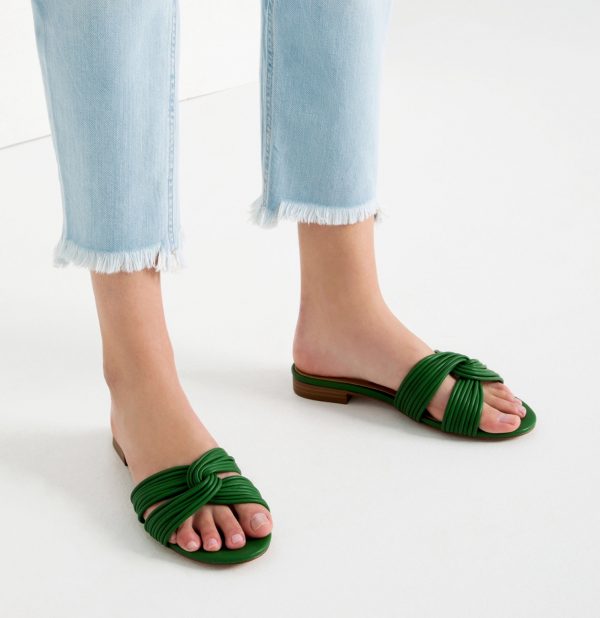 ZARA – knot slider £17.99
I have ordered these in the green to see how comfortable they are. They are synthetic. I'm a bit of a stickler for needing leather or canvas when it comes to shoes in the heat of the summer but let's just see how we get on?! I fell in love with the colour and the fact that they aren't completely flat.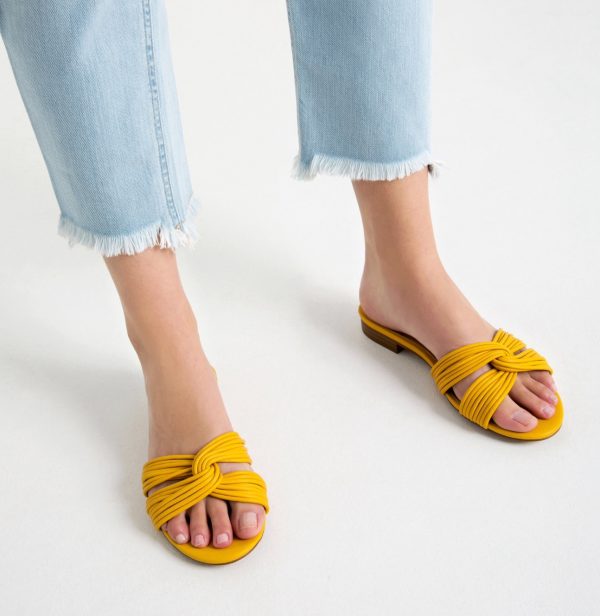 ….. also available in Yellow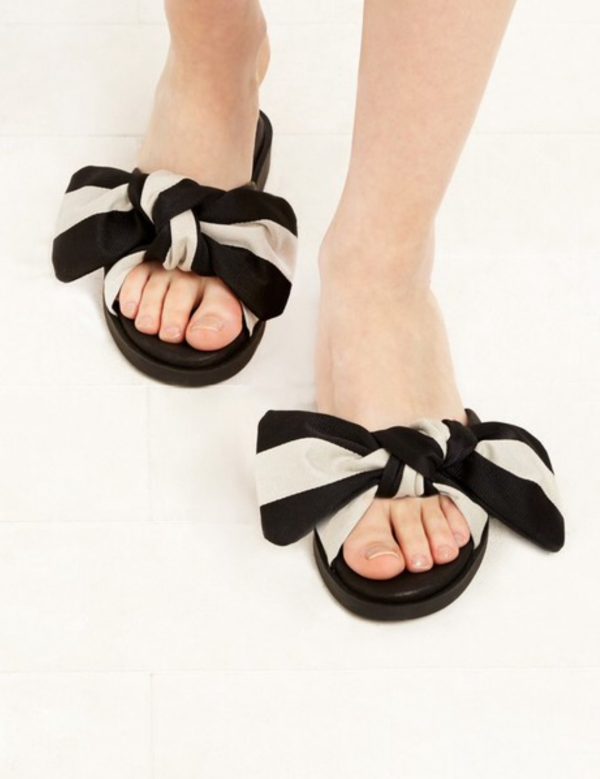 MIISTA – "Valerie" bow slider £130 ( if only for the name I wish I could justify the price tag!)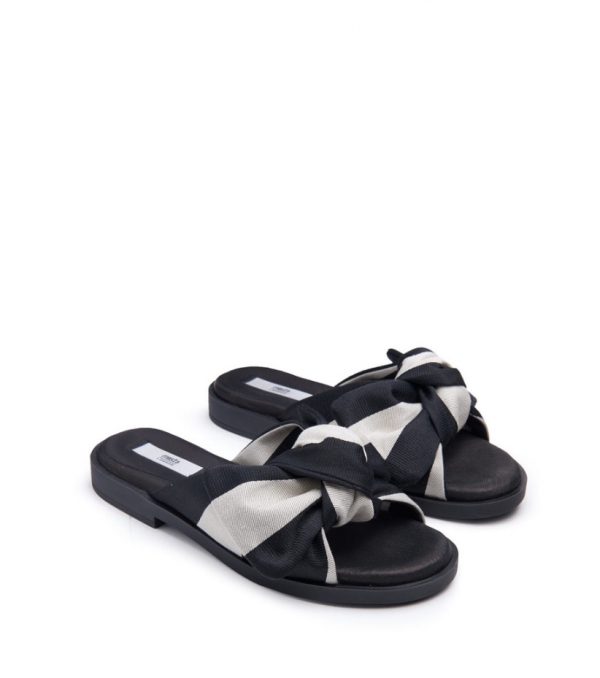 MIISTA – "Valerie" slider  (I just had to include another pic!)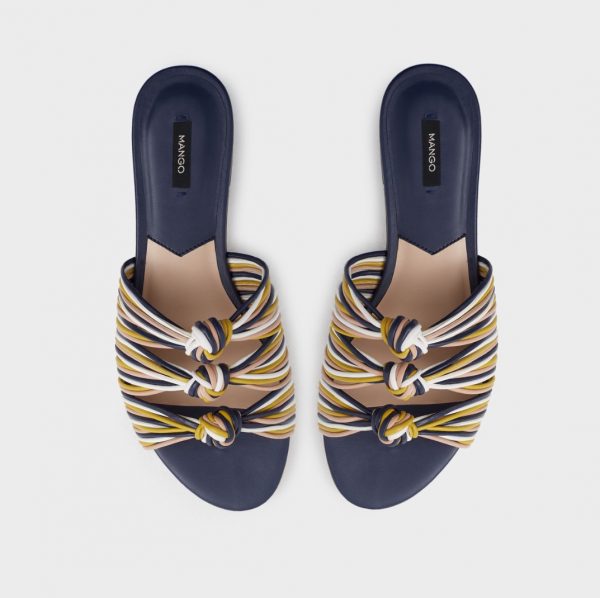 MANGO – knot slip ons £19.99 and also available in ….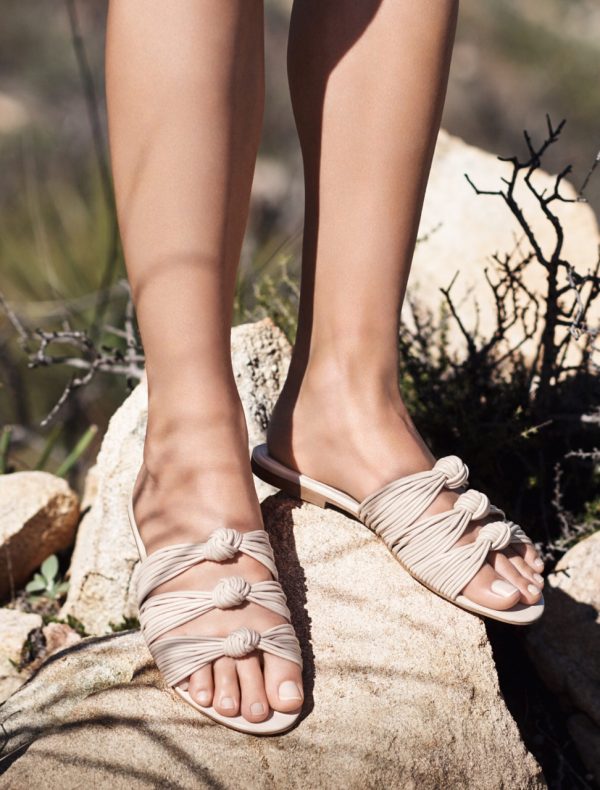 …… nude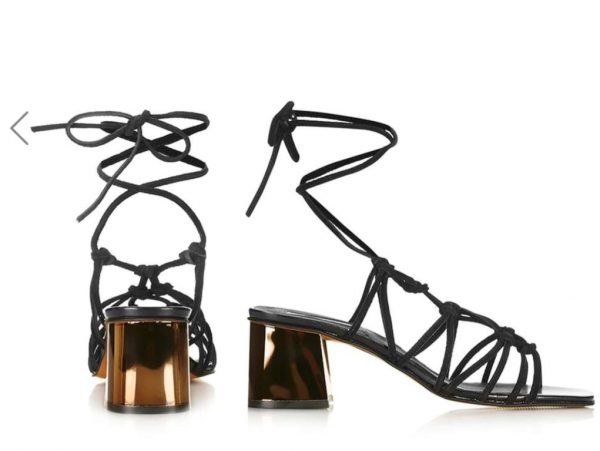 TOPSHOP – "NAPOLI" knot block heel sandals £
also available in mustard

BUSY, BUSY,BUSY!
There just doesn't seem to be enough hours in the day and my goodness haven't we had the weirdest weather of late? My outfits haven't quite gone according to plan! Between dodging the showers; hail and the occasional flurry of snow I do feel like I've jut been doing the best I can to try to look like I'm dressing for Spring. I'll go back to my first paragraph and confirm that my orange/red colour pop bag has been the best thing I've bought so far! It has lifted my navy mack out of drearydom ( I've made that word up but I think it fits the bill nicely?!) Thank goodness for fun accessories! I appreciate that the sun seriously needs to shine to wear sandals but when it does make sure you're ready!
WHERE HAVE I BEEN?!
I've had several trips to Birmingham with different clients and a few to Touchwood too. If you're one of my  friends you'll get the "several" and "few" joke her! It's an on going debate we are having on the difference between the two! My advice? Don't get involved, you'd wish you hadn't. Trust me you'd be amazed at the rubbish we discuss after too much exercise at the gym when we all clearly need to go home and eat something ASAP! So, anyway, I have been with new clients on wardrobe weeds and shopping days and we have been working on improving the website. As business is growing we are improving the images on the website and we have added an archive section on the blog so that you can now view older blogs too.
SO WHAT DID THEY BUY?
Every lady is different. From age to lifestyle; from skin tone to body shape so you can image that what gets purchased varies dramatically from client to client, however I do find it fascinating when there is a trend or a common theme that crosses over the age ranges. I have found that culottes have been a favourite. I've succumbed too though it took me ages to find a pair that felt right so I'd encourage you to persevere. I think I ordered over ten pairs in total to try! They can look good with both flats and heels. It's here that sometimes a skirt can fail. It's all in finding the right pair. I'm thrilled with mine and love the cool coverage they provide with the added security of being a trouser! Have a try, you might be pleasantly surprised.
A LITTLE PICK ME UP!
You see, it doesn't take much to find a little something that will modernise your wardrobe. Who would have thought that a little knotty slider would reinvent those jeans; that flowing midi skirt or that favourite summer dress that you already have in your possession! Buy a pair of fabulous culottes and well then, voilà, you've well and truly hurled yourself into S/S 2016. Invest in a matching co-ord (a flowing throw on; sleeveless coat or softly tailored blazer) and I will bow down to you and say you are a fully fledged fashionista and my work is done!!!!
Now things have calmed down a little this end I hope it won't be as long until my next blog?