THE SYMPTOMS ARE GETTING WORSE!
My off the shoulder top obsession reached fever pitch and I needed to draw a line under the issue! The problem is that I have now developed a new stain of the disease! It's now the one shoulder breed that is taking over my life! I'm buying into silky ones; plain ones and now FRILLY ONES! I spotted this little baby on line at Topshop when I was searching for off the shoulder tops. I told you it was bad!!! I've been umming and arrring over the frilly ones but decided that a frill all the way around was a bit… errrr… Wild West? BUT, the one shoulder, oh my I was in love!!! When the top arrived I was thrilled with the style for the price. Topshop could have quite easily settled for a single frill but the double layer of cotton poplin fabric jut makes it look far more expensive than it is and sets it apart from any others I've seen in my price range. It packs a punch and makes a statement. Not for the shrinking violet and be prepared for people to comment! I've styled mine with tailored culottes for a grown up take on a trend but as my love affair and confidence grows I may well take it into denim territory?
KEEPING AN OPEN MIND!
I'm sure there are some readers who haven't been in Topshop for years. It's not all for kids. Some of their jeans styles (which come in petite and tall leg lengths too) give designer brands a run for their money on fit and fabrication and some of their leather shoes and boots offer up to date style at a very affordable price. I love Touchwood (Solihull's shopping centre) but sometimes what's on offer in the smaller units can be misleading and be limited by its' target audience. I think here in Solihull it's catering for the kids as the shop floor is awash with skinny ripped jeggings. Delve a little deeper and you might be pleasantly surprised? Sometimes there's a gem that will just lift what you have at home in your own wardrobe out of the doll drums and into next season with very little financial commitment. Happy days!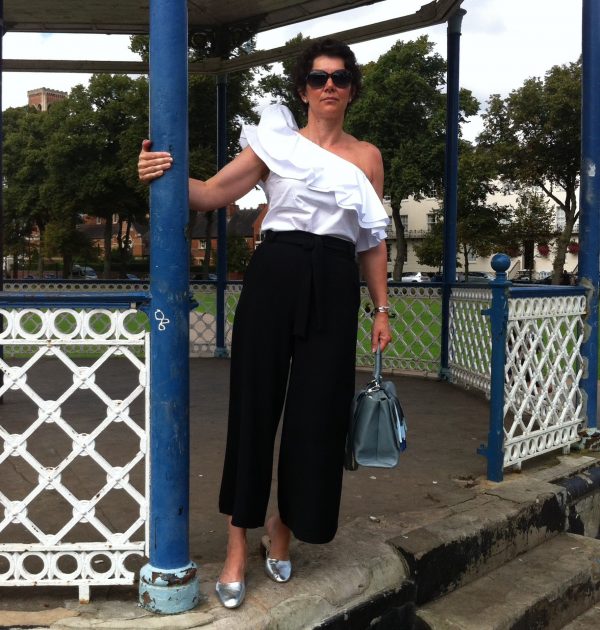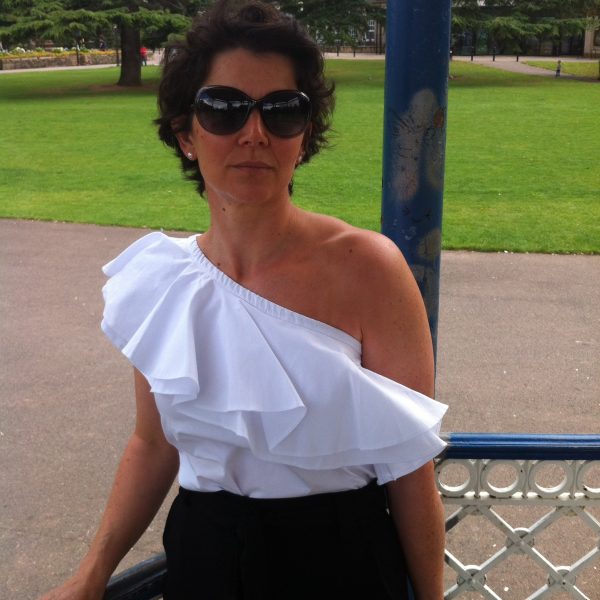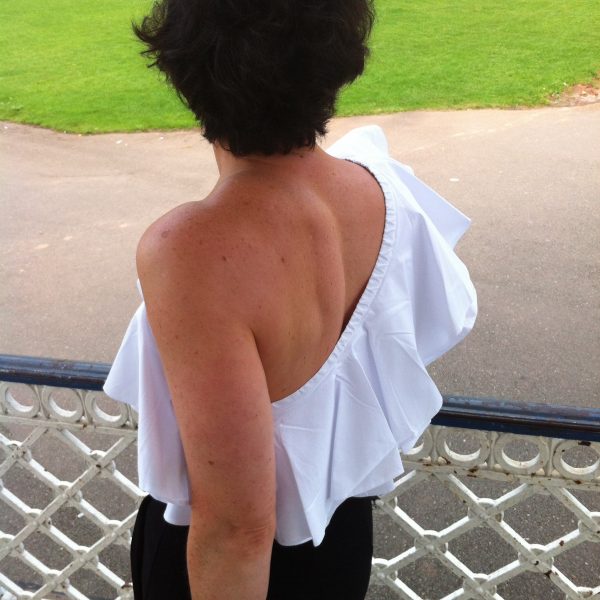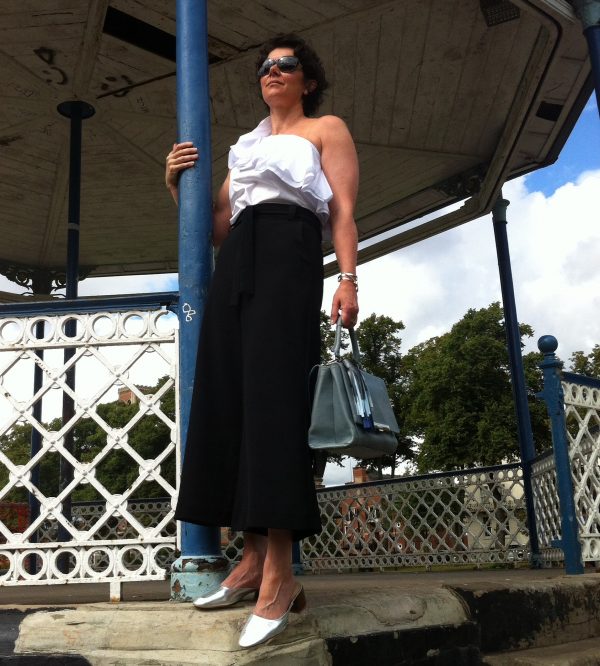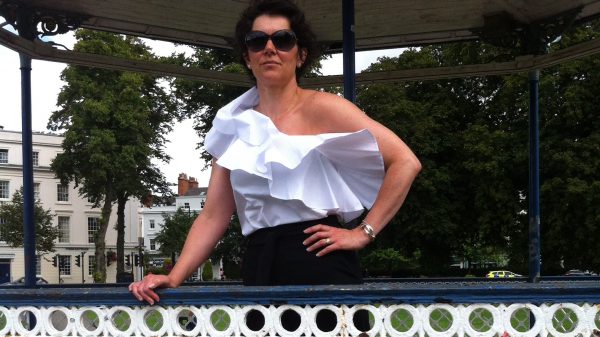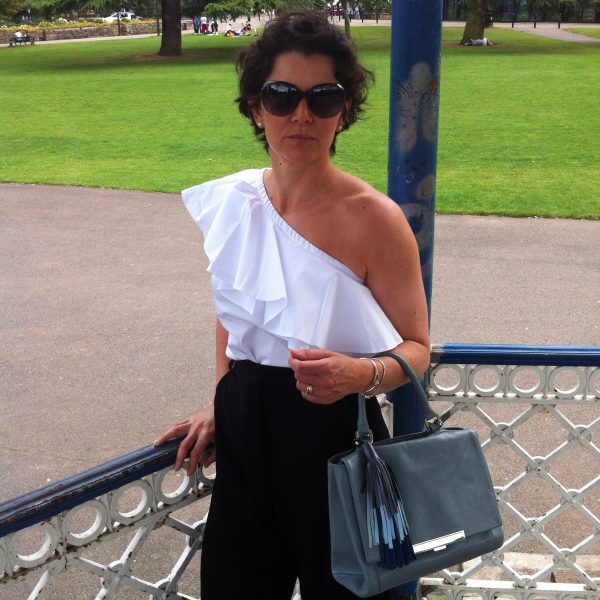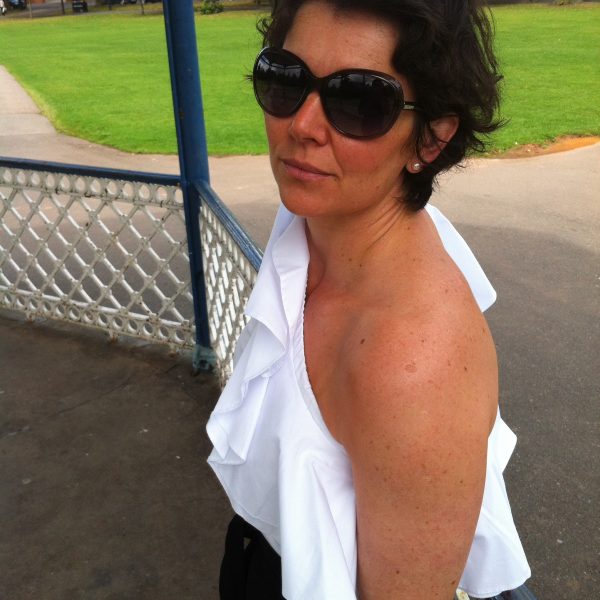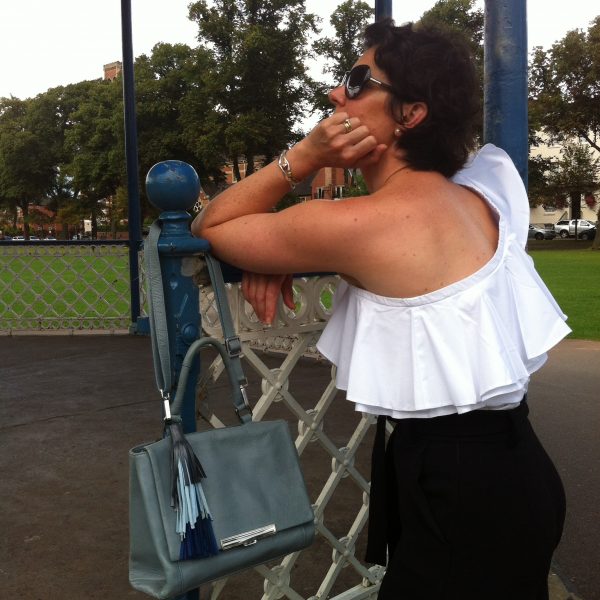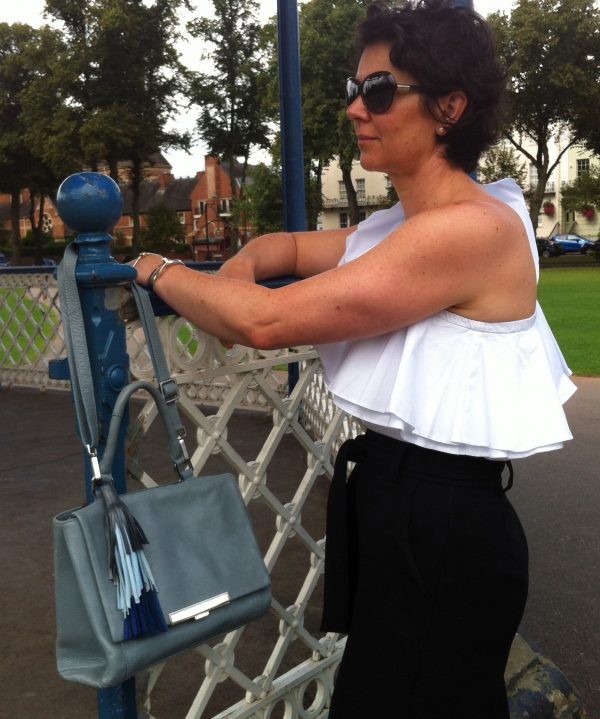 FCUK – similar here                  TOPSHOP                          ZARA                     TED BAKER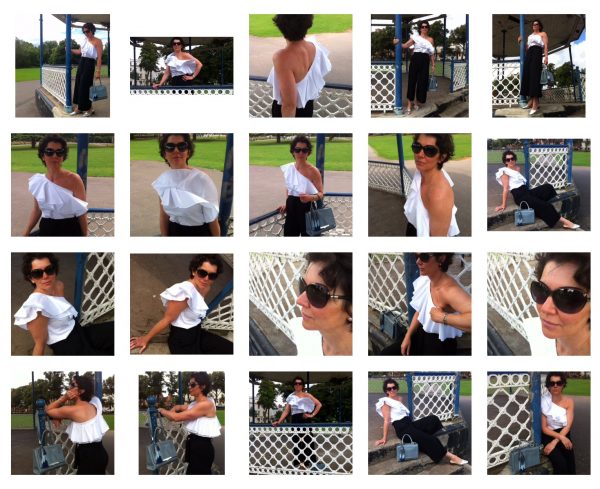 EVERYONE LOVES A BLOOPER!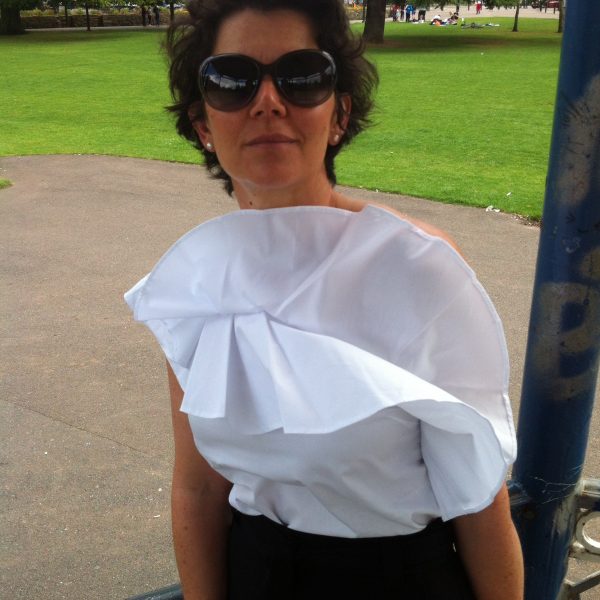 There's a good reason for not wearing lipstick whilst wearing this top! Chin up or get smacked in the face, lots of times! Occupational hazard I guess?
FULL ON NEXT SEASON!
What am I looking at? Well, something velvet; something ballet inspired (maybe a tulle midi?); those elusive basic sweaters; an oversized glamorous coat and a new season shoe? Not much to ask? She laughs uncontrollably at the computer screen!!! Of course I'll keep you posted! I hope you enjoyed this blog? There's lots of new exciting things to look forward to. Solihull will see the opening of a new stand alone Mint Velvet store in the high street and I'll have lots of new season styles to share with you.
NB: At the moment all non- prescription sunglasses are half price at selected BOOTS stores and at boots.com. Ted baker "Blair" women's sunglasses pictured above were £60, now £30 in store.