HEY THERE FOODIES!
I was lucky enough to be invited to try a meal at the recently opened Fiesta Del Asado in Shirley, Solihull with some local food bloggers and food critics. Obviously this isn't about fashion but it's definitely about eating out in style. January is a tough month. I'm waiting for the sales to finish and new season styles to arrive in stores so the chance to blog about something a bit different is actually a welcome change and has filled a void nicely.  I'm not always a big fan of eating out. I'm a difficult person to please. I have a house full of men and we are usually left disappointed, not by the food as such but often the portion size! I'm no Gordon Ramsey but I'm a pretty good cook so if the food served is a bit naff I'm left with a nasty taste in my mouth when the bill comes round. I'm just being honest!  I like food that looks fresh, is colourful and with a Mediterranean flavour. Everyone's tastes will be different and I'm not a trained critic but quite simply, I was impressed!! The steaks came recommended and did not fall short of expectations. I would most definitely go again either with friends or with the family. We all had a starter, I had prawns with a whopping garlic hit and for main, an 11oz fillet steak on the bone that even I couldn't finish. It would be rude not to return to try the puds!
ADDED APPEAL!
I absolutely loved the interior. It's a massive space and it felt like you were eating outdoors on holiday. No mean feet in the middle of January. It's an eclectic mix of modern and retro interior design. Trees inside and different areas to eat helped to give the feel of an outdoor patio area despite being completely indoors! As if that wasn't enough there's a super cool cocktail bar. I realise I was invited that evening but I was made to feel like they were cooking for me like a really good friend would cook for their guests. I never once felt like I was eating out at a big chain eatery. A refreshing change. I've tried to capture the feel of the place in the pics below. Though they are a little dark I think you can still get a sense of the general ambience. As I stepped outside into almost  freezing temperatures that evening I had to pinch myself that I was in Shirley in the depths of winter! For those few hours I was on holiday!
Fiesta Del Asado describes itself as a modern Argentine restaurant where your taste buds tango… they've summed it up way better than me.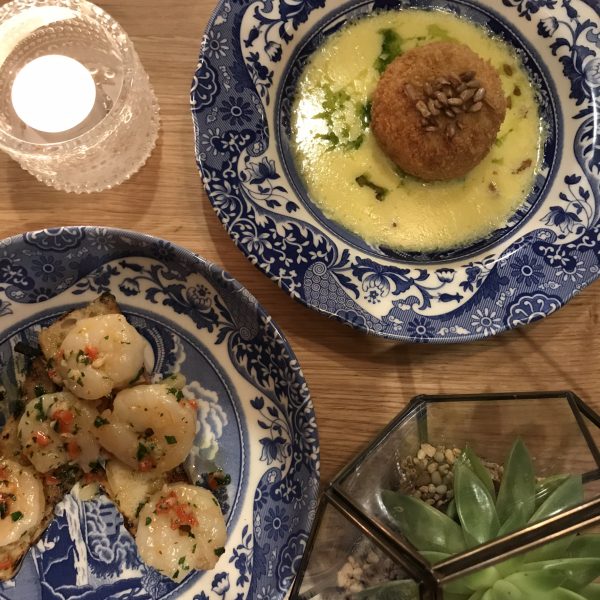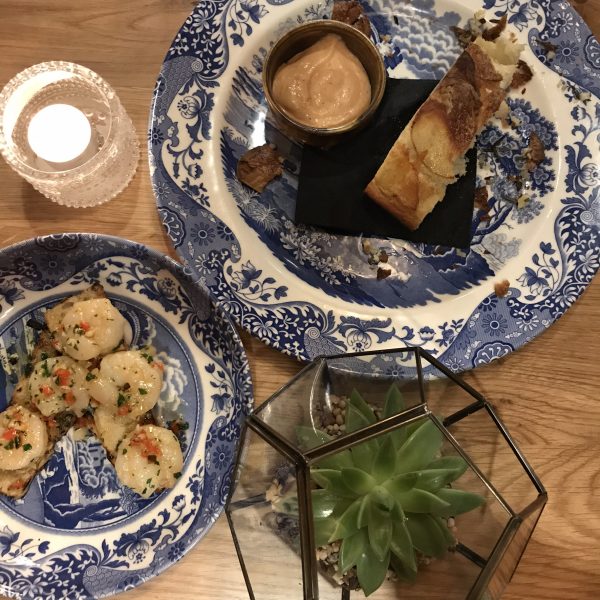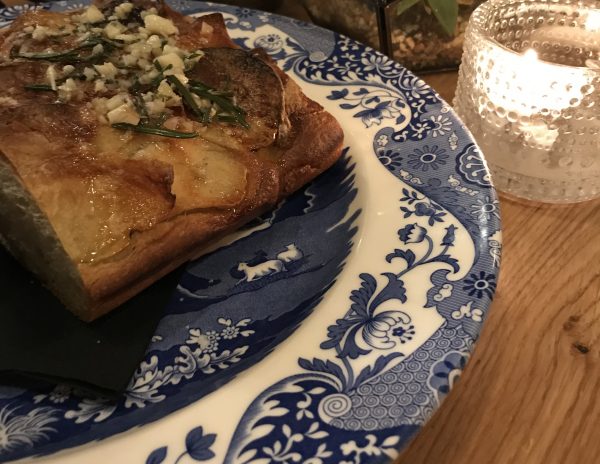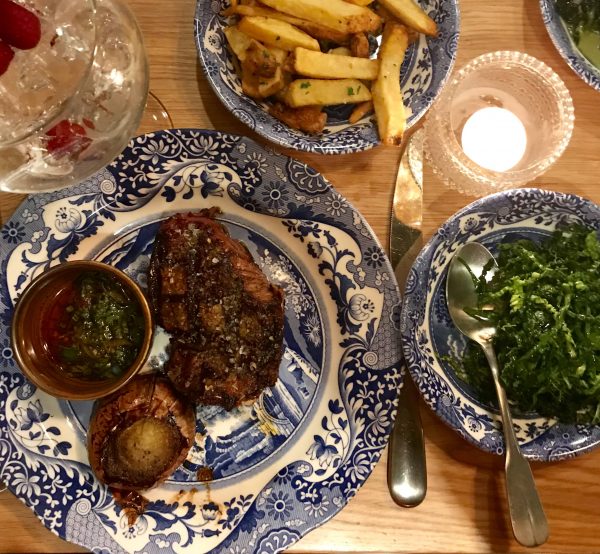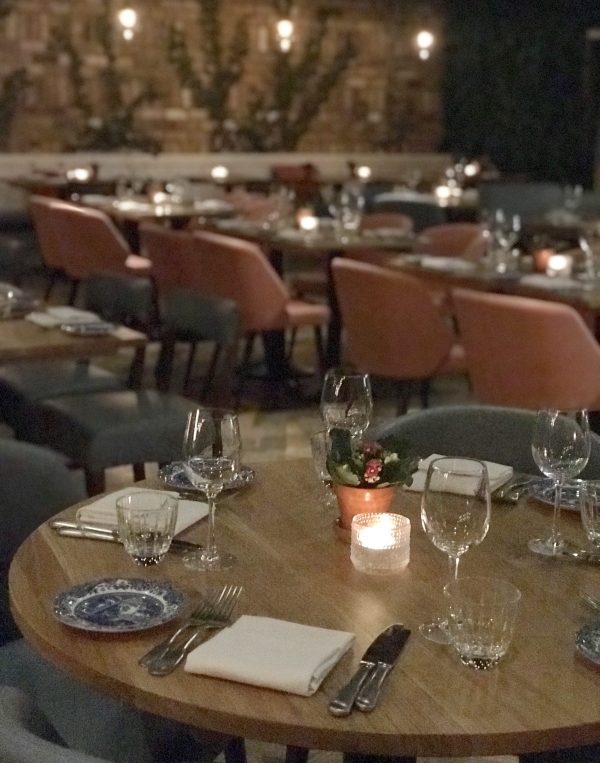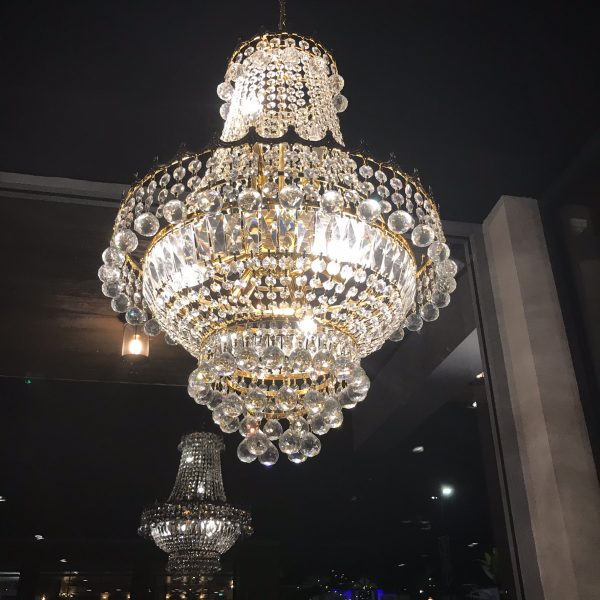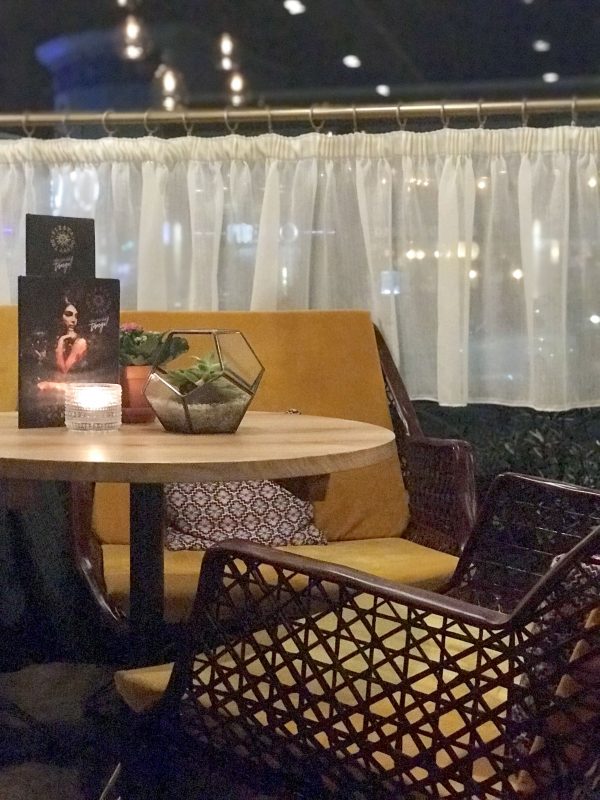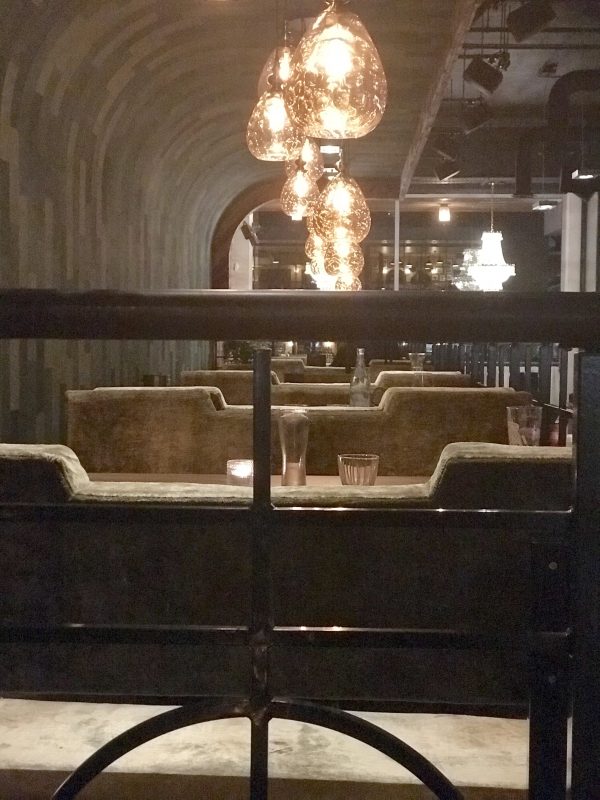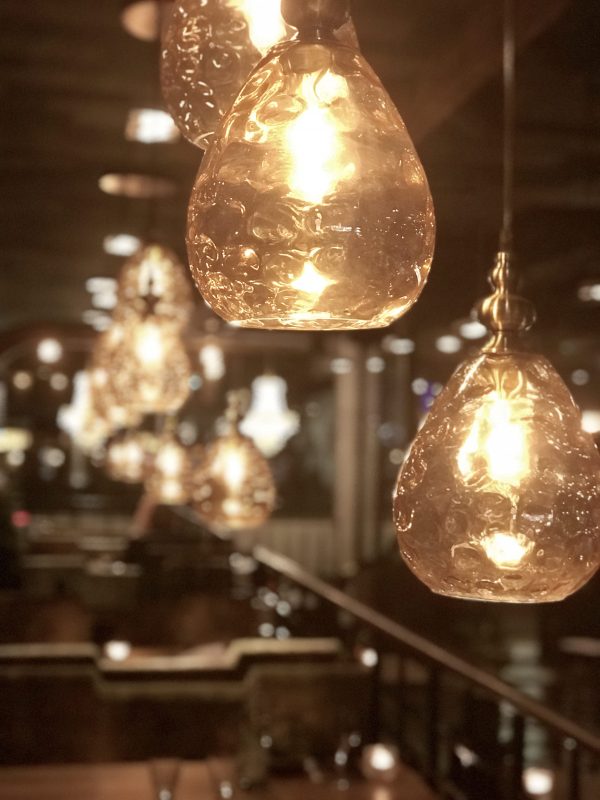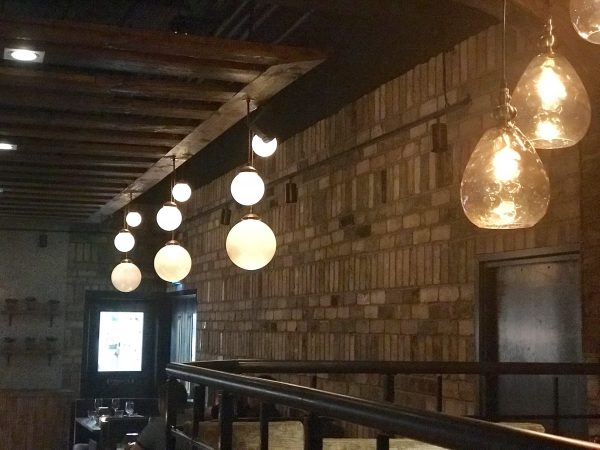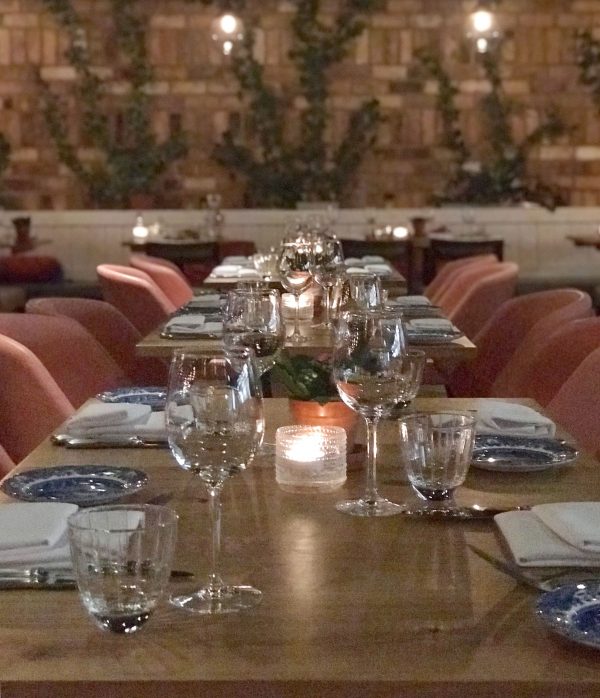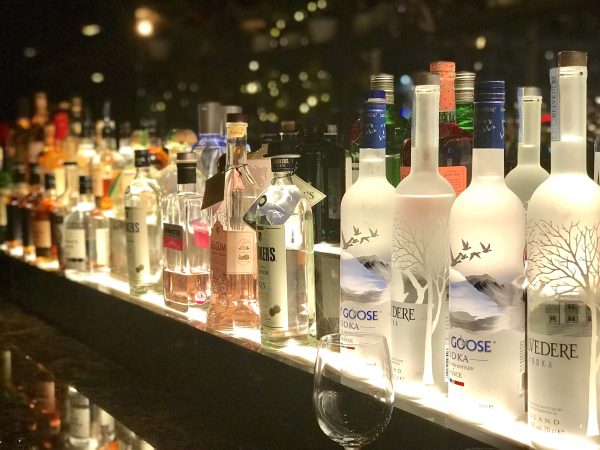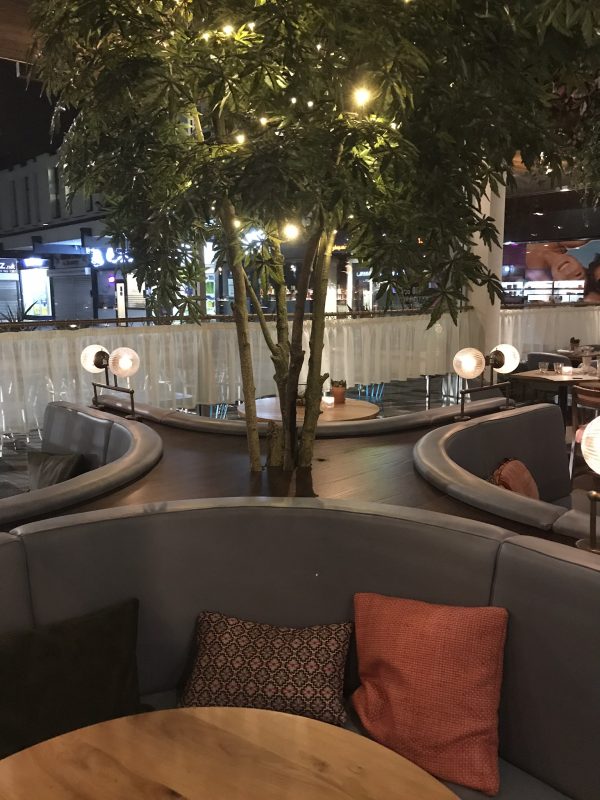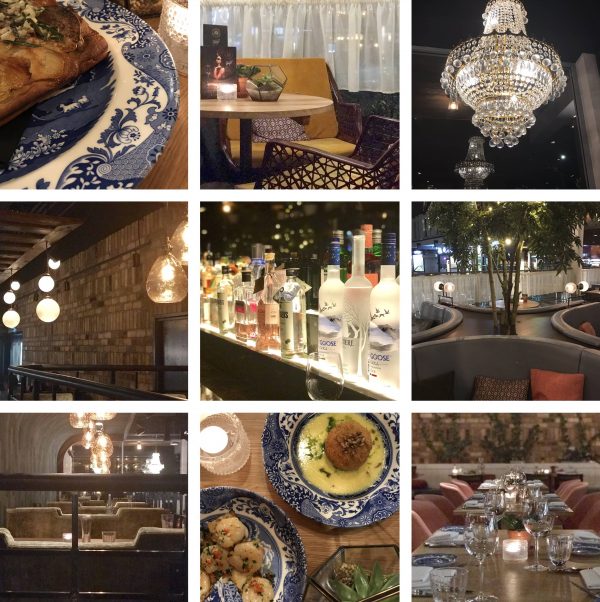 THE GOOD LIFE!
I hope you enjoyed this blog, slightly different content but hopefully worth a read! January can be a bit flat. I know I'm supposed to feel all whoop whoop it's a new year with lots of goals to be smashed. Actually I feel a bit shattered after all the preparation of Christmas and keeping kids entertained on a budget over two weeks of school hols. I'm in the mood to be kind to myself and gently move into the mayhem that will be the spring/summer shopping season. I'm hoping it's going to be a goodie? I'm hoping that some of the ill fitting 90s inspired fashion has been booted out the back door of A/W 2018. On a personal note I've tried to expand my winter repertoire and move away from living in jeans and sweaters. I've invested in different dress lengths and styles with a conscious effort to avoid spending my chilly weekend life in a black puffer coat! Not easy with two rugby players in the family.  Each year I take stock of my lifestyle. What I wore. What I didn't! I'll take mental note and try and buy items to fill the void next time around.  I'm mulling over different "Sunday rugby coat" options while the sales are still on…watch this space! To make you laugh your socks off.. my attempt to buy nicer "Sunday rugby boots" has sorta ended up one big fat epic fail. It's not that it didn't work! It worked too well! I loved them soooo much I couldn't bring myself to cake them in mud every Sunday and they have found their way into my everyday wardrobe… oh no, not saved for best in the slightest but literally everyday!!! HE HE!
THE SMALL PRINT!
This is not a sponsored post. All views are my own.
Fiesta Del Asado offer a family platter afternoon/early evening (see Fiesta Del Adado for more details) where two adults and two kids can eat for £25.95. I've been told by the restaurant that this includes Friday night too.  We will be going as a family very soon I'm sure to try it out! I'll let you know if it fills up my two boys and Mr.W. A tough test indeed! HA HA! Again, thank you for reading! XXX
PS: I've just shown my youngest the photos and his response? "oh wow you went to a posh place!" ha ha!