Bizarre??? Not really!
I'm on an economy drive at the moment and actually there's not much in the clothing department that's really grabbing my attention through this funny transitional period. During my fashion college days it was all we did, customise our clothes and make the best of our creative minds to save money and achieve the desired effect on a shoe string budget. So I've gone back to my roots and carried out several projects to breathe new life into my wardrobe. Hopefully it will inspire you to take a fresh look at some of your clothes and have a go at a little DIY too!!!  
Project number one!   Leather tassel to update my trusty carry all handbag!!
This might look tricky but it's not. Cut three strips of leather; cut them into fringes leaving about an inch boarder at the top and roll the layers around a leather loop. Use copidex glue to stick each layer in place and with a few neat stitches secure the end. I added my tassel to the keyring which was on my WHISTLES handbag so it can go onto any bag of my choice.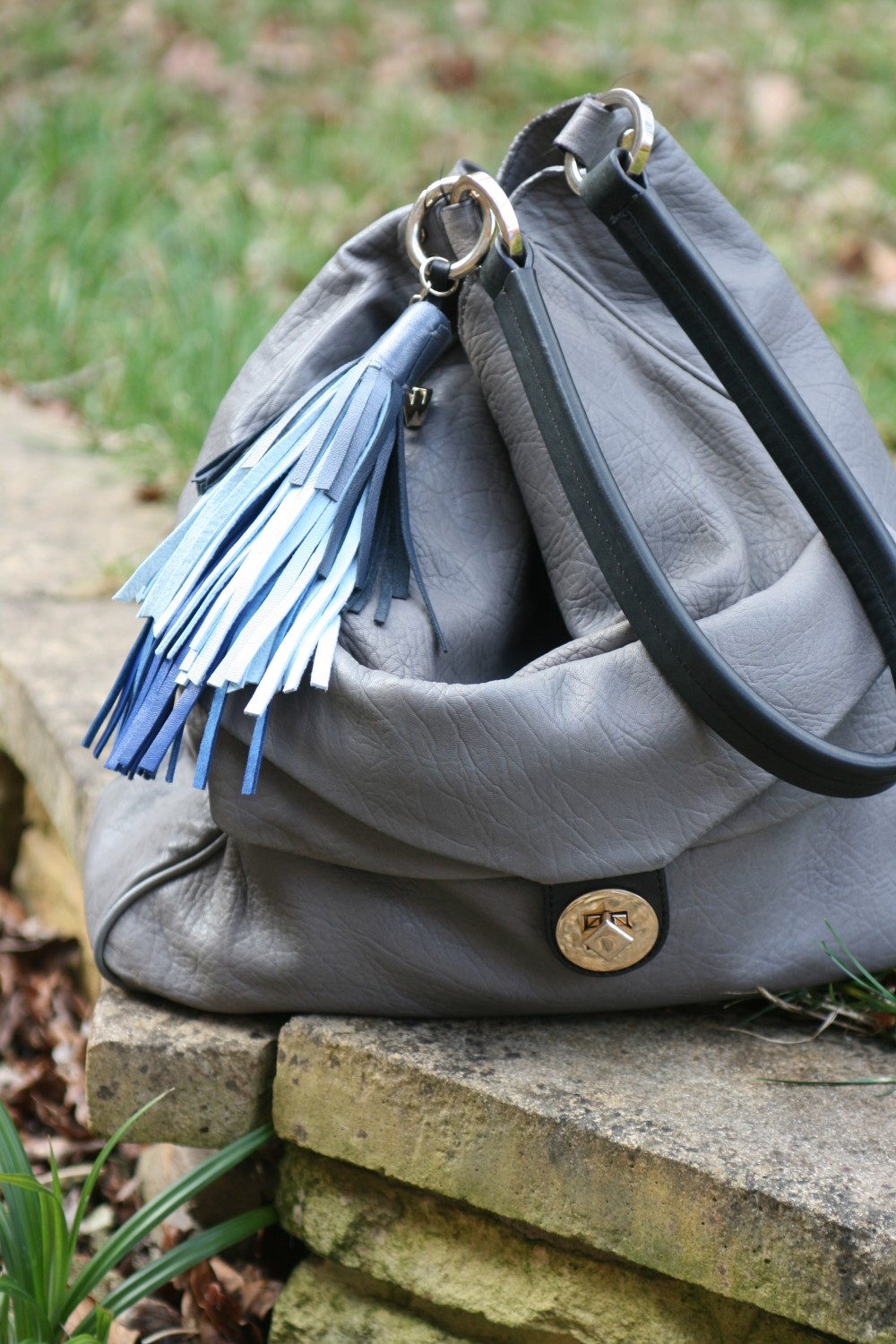 Project number two! Customise your denim.
Distressed jeans have been on the high street for many season, from full on busted knees to vintage style wear and tear. I wanted a pair of skinny jeans that were exactly the right ankle grazer length with a bit of character but I didn't want to buy a new pair!!! Another pair of skinny jeans was most definitely not in my budget. I had a pair that had never been the right length for anything and were too wide at the ankle. With a little basic dressmaking done project number two was complete. So don't give up on your tired denim. Have a go at cut offs; turn ups; tears and embellishment!!!
Project number three!!! Changing the buttons on a coat from military brass to classic navy.
With this simple little detail change I now have a brand new coat for Spring which works perfectly with the jeans shape of the season – THE FLARE!!! I'm thrilled as I'd been scouring the high street for an affordable pea coat but good coats are notoriously expensive. It was costly in it's hay day a few years ago when military styling was all the rage and had been hiding in the back of my wardrobe!! So my coat has been taken from "ARMY" to "NAVY" (as in nautical!!!) with the help of this tiny and inexpensive styling tip.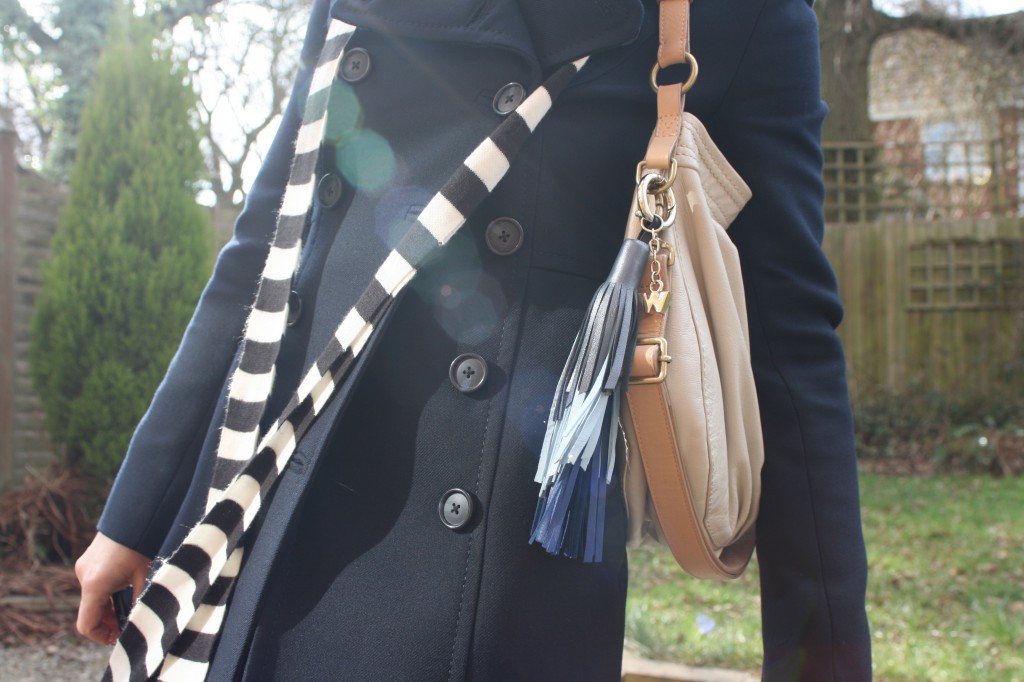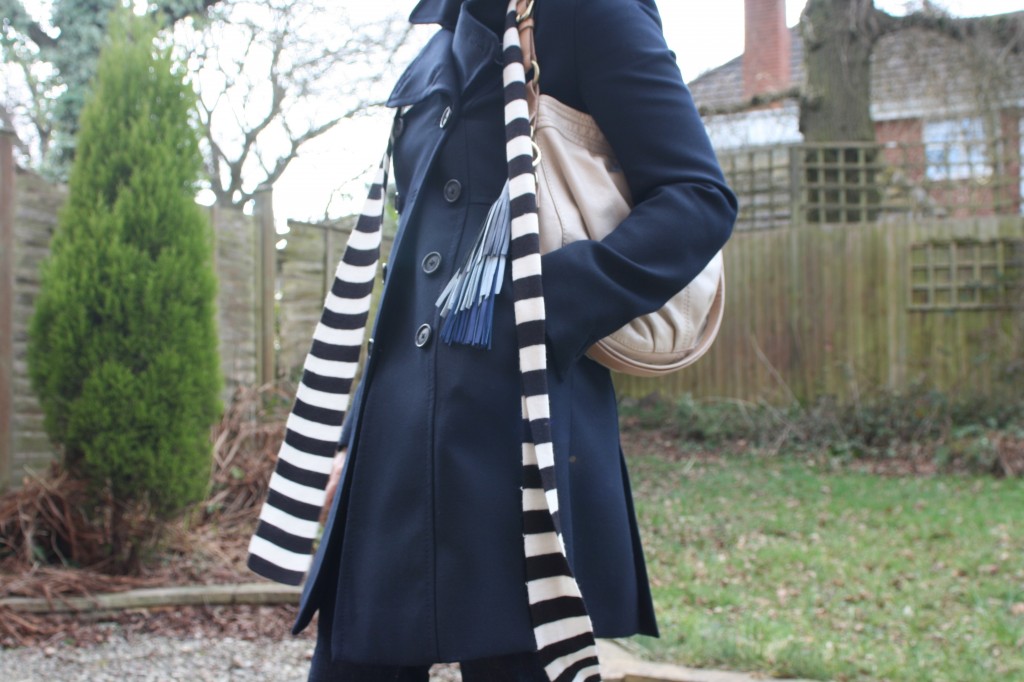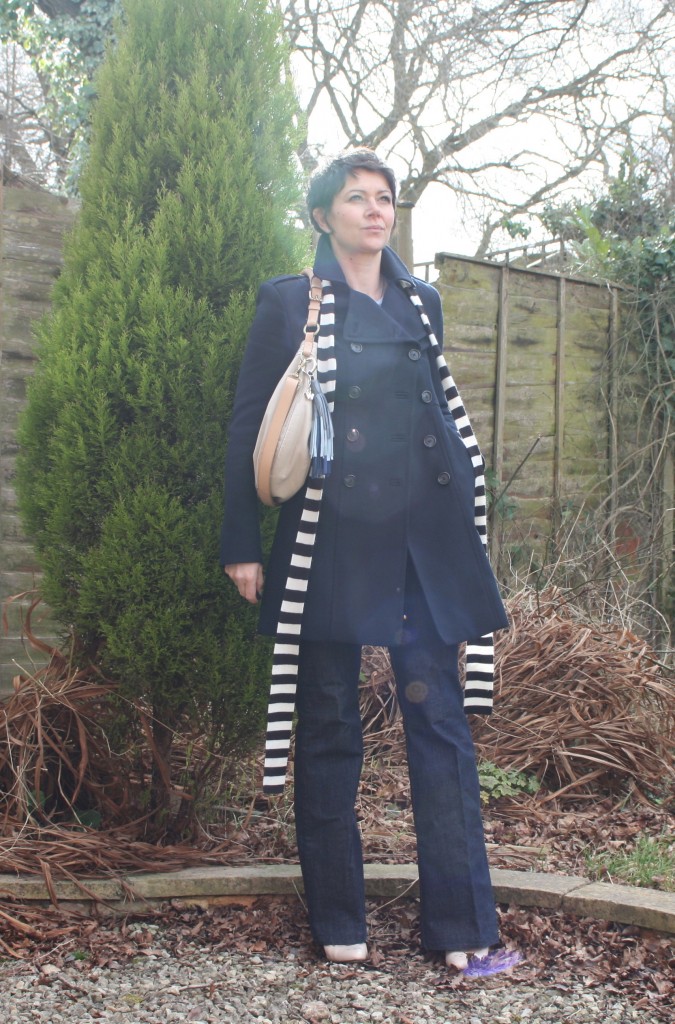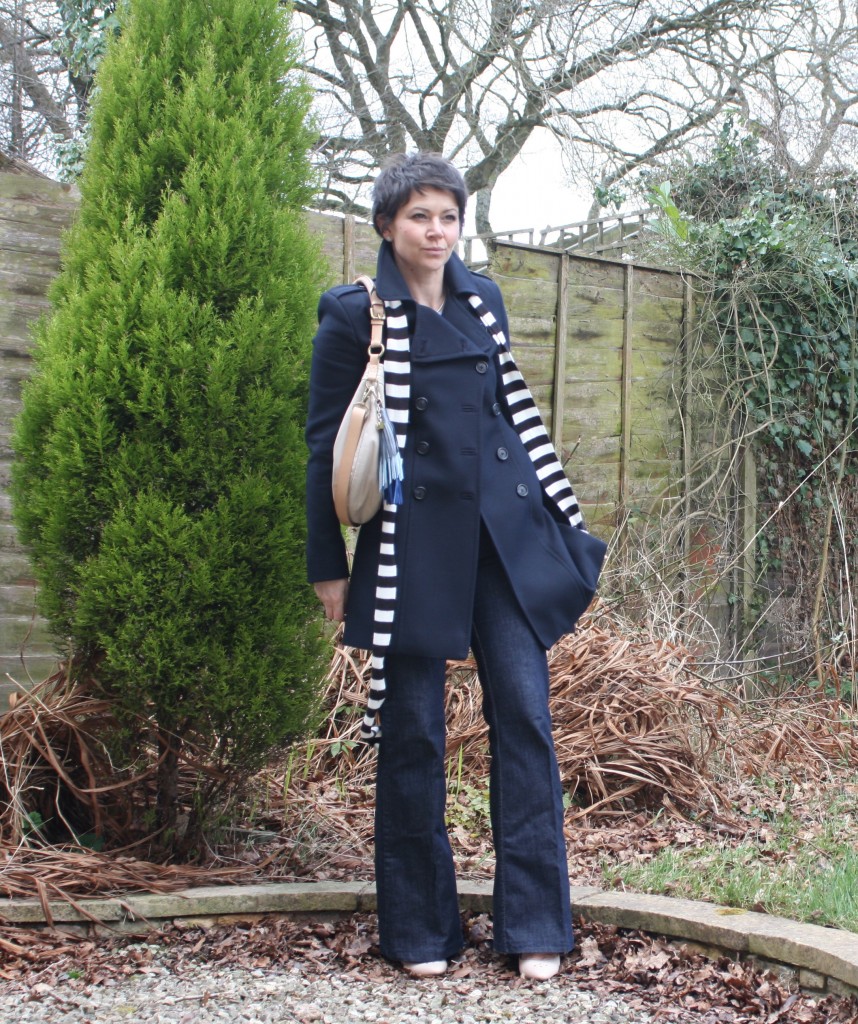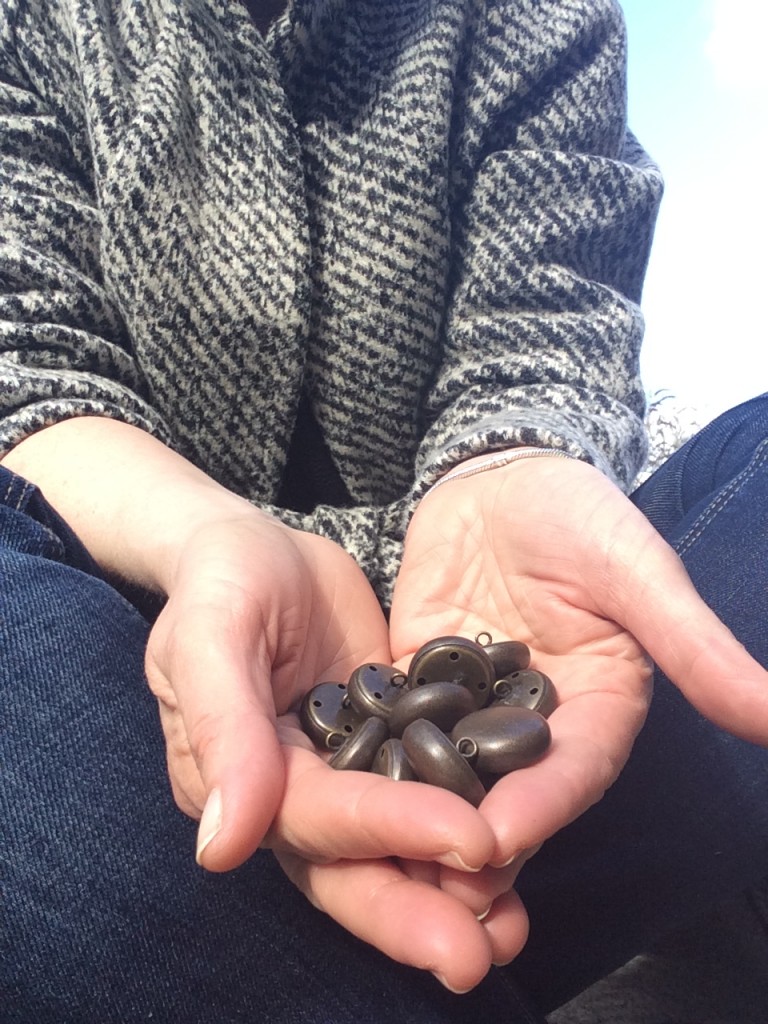 I hope this post has inspired you to try some DIY projects of your own??!!