ON THE DAYS THAT WERE LESS THAN PERFECT!
And there were a few! On a UK holiday in Cornwall the weather was less than perfect for most of the holiday. We managed to get to the beach by just going for it despite the weather. Once on the beach it didn't seem so bad and the sun would break through the clouds. Our favourite beaches this time around were Portminster beach and Carbis Bay in St.Ives. Both required a train journey or parking quite a long way from the beach and walking. On the days that were dreary or very wet we had to find alternative activities. One day was a trip to Charlestown Maritime Museum on a very wet day. I can recommend The Longstore restaurant in Charlestown for steak and seafood but be warned it can get very busy for dinner so book! The next was various trips to Mevagissey for fishing over the harbour wall using crab nets with the boys and eating fish and chips on our laps in the wind! Another great day out was a visit to Looe harbour where the boys caught 146 crabs. OK, not the most glamorous of holidays but my kids had so much fun and learnt so much about a different way of life; meeting different people and about having fun spending time together. On a fashion note. Camping and days out in the rain became a challenge from a style perspective. It was more of a survival game than a fashion parade. Getting us all out and about warm and dry was the priority. Basic layers became the building blocks of a casual, comfortable and practical (booo! ha ha!) outfit for stomping around cobbled Cornish streets and blowy harbour bays. A pair of chinos; an oversized denim jacket; a sweatshirt and some shoes I trusted to take me the distance. There may not be much fashion flare or flurish here but I stayed happy, warm and dry with the addition of my pac-a-mac! Once again, no make-up and crazy wind swept hair were the order of the day! If you've been reading my holiday blogs you will see there is a great deal of repetition in the items I'm wearing. Believe it or not this was intentional. I posted before I came away on Facebook the outfits I was taking and some ways I make my packing easier. For camping I had to pack light! Very Light! Everything had to work across the board so be prepared to see the same items worn different ways.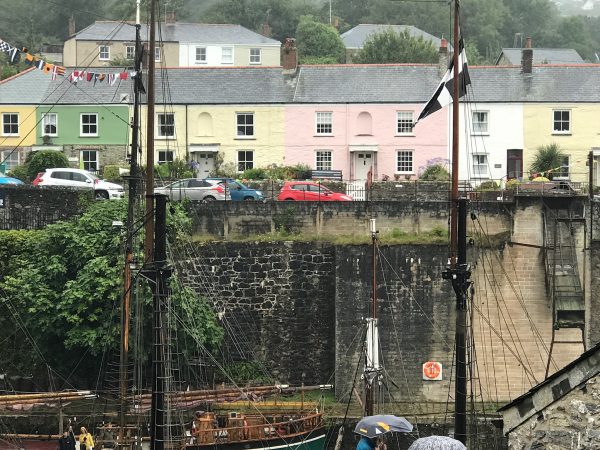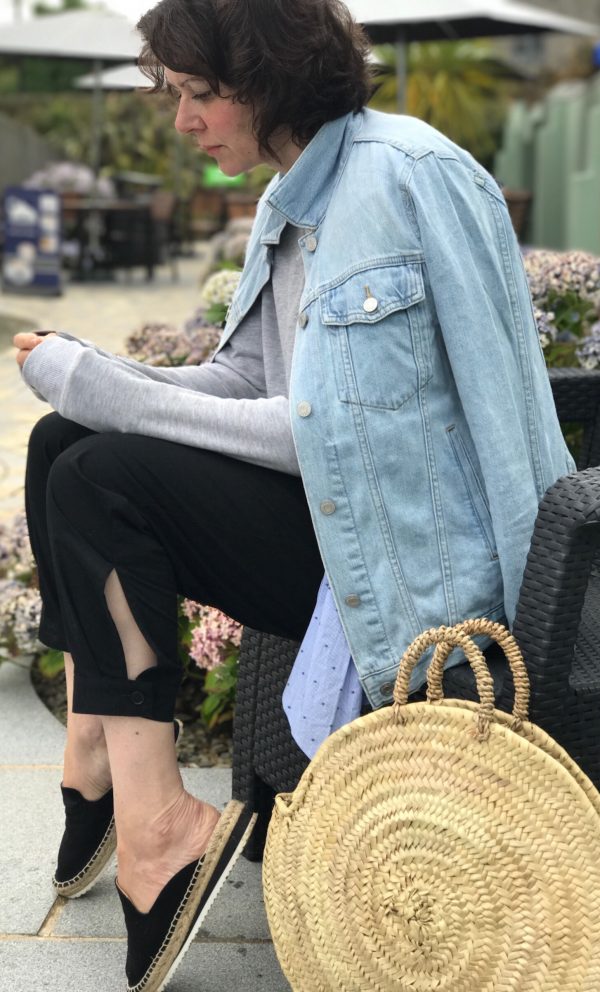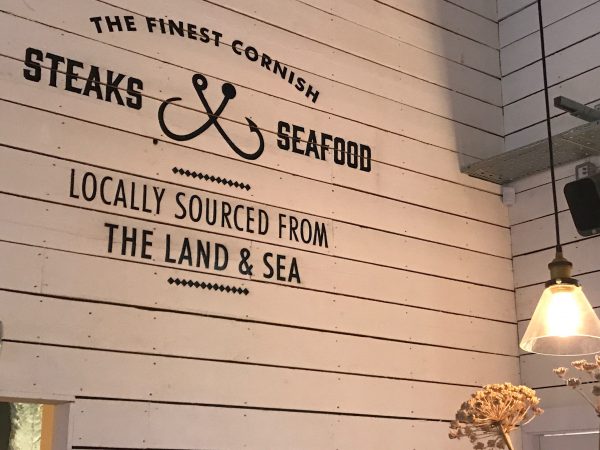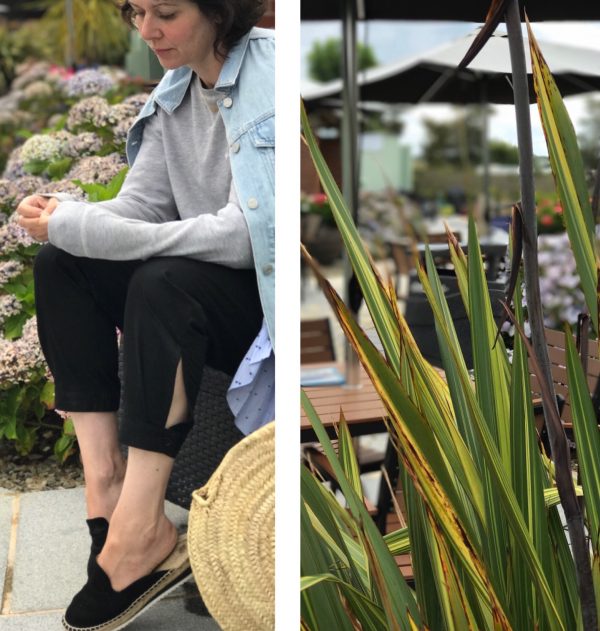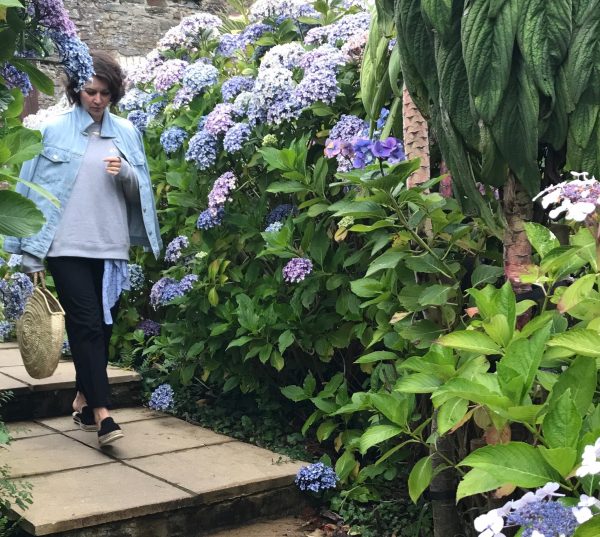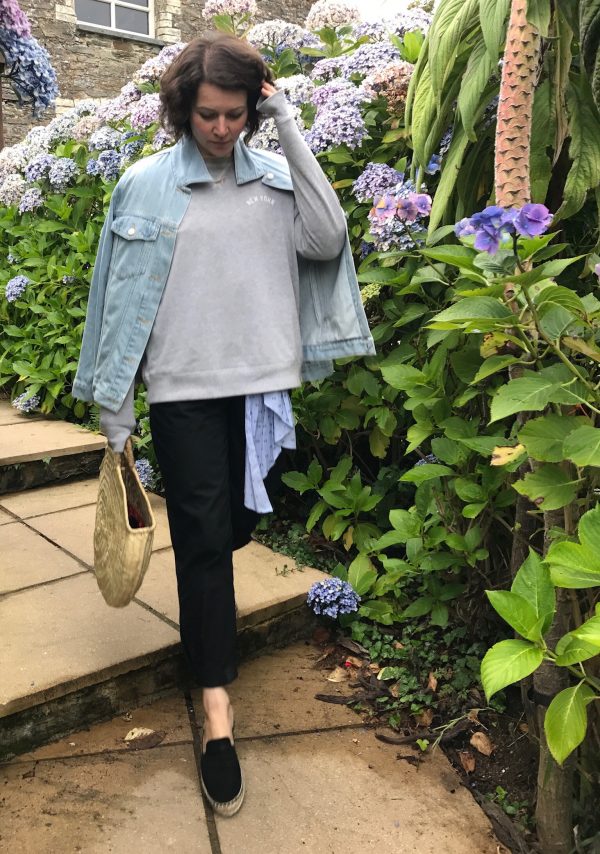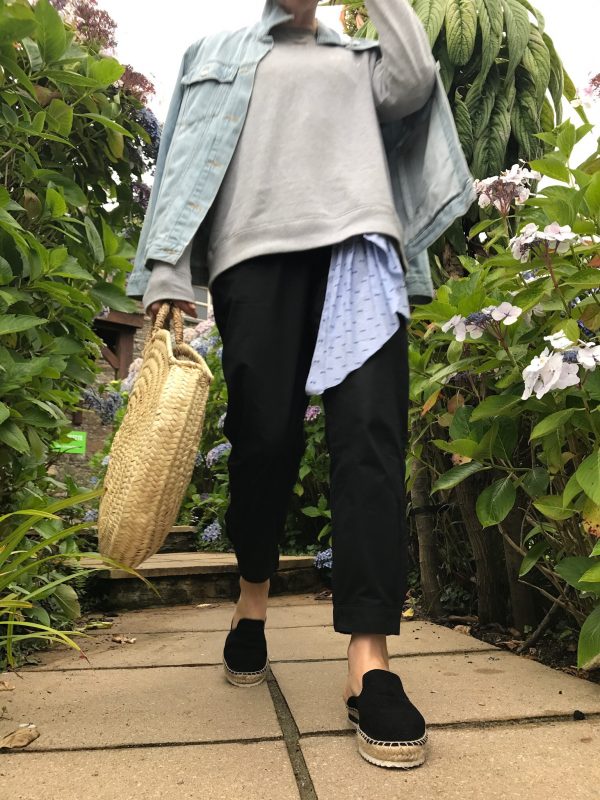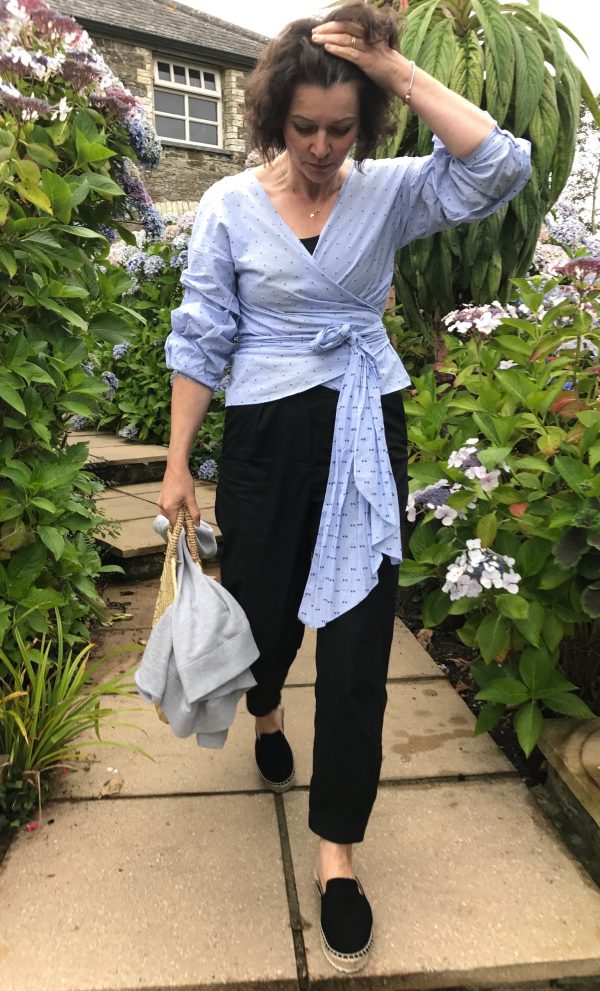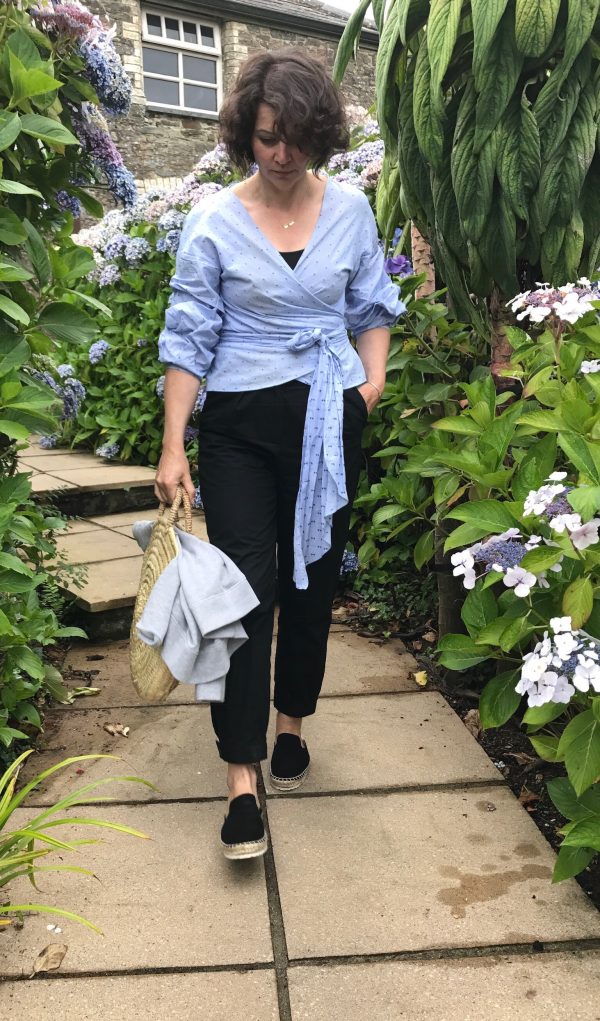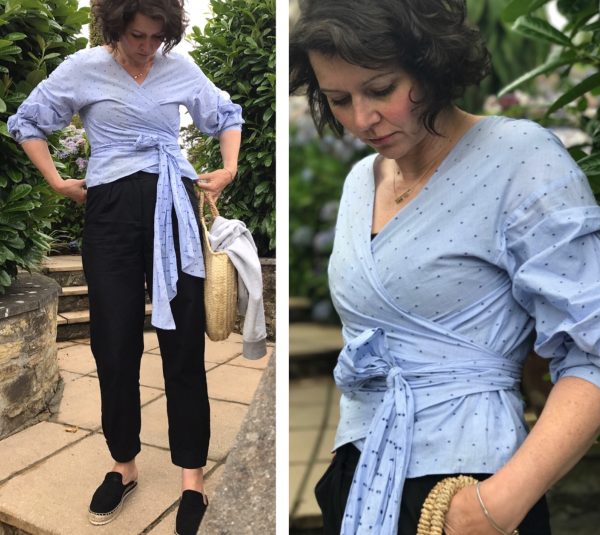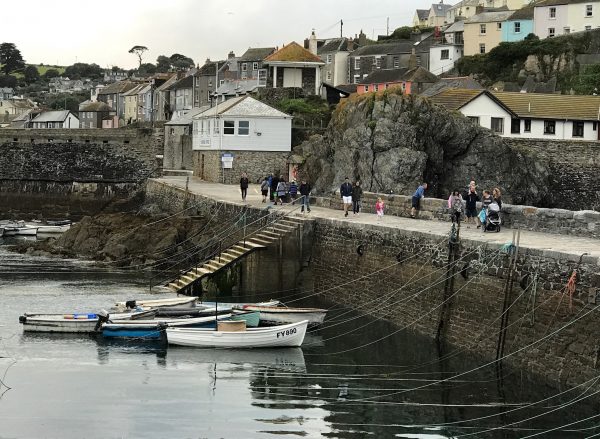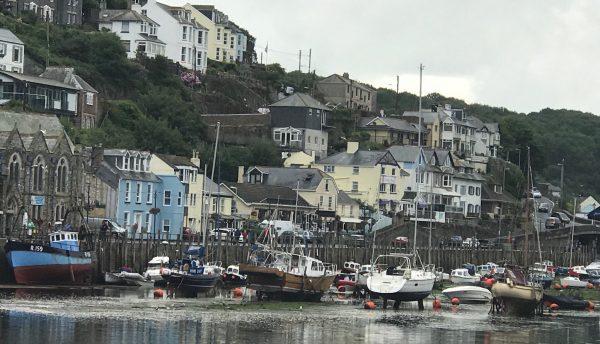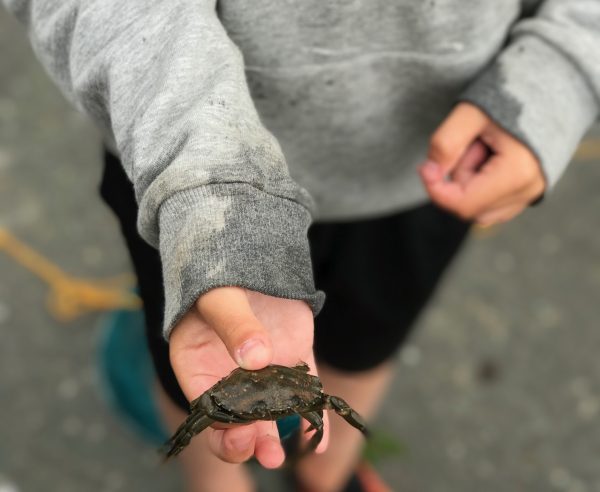 1st landscape on location in Charlestown
2nd landscape on location in Mevagissey
3rd landscape on location in Looe
outfit
DENIM JACKET – GAP icon oversized jacket
SWEATSHIRT – H&M (old but widely available)
COTTON CHINOS – M&S  (Autograph)
MULE ESPADRILLES – DUNE (sale) they run small, I'm a size 6 but had to size up to size 7 (I'm NEVER a 7!!)
BLOUSE – ZARA (sold out but I like this one!)
ROUND BASKET – BOHEMIA DESIGN
Thank you for reading my blog. I hope you enjoyed it. I wish I could add noise to the last picture as my eldest screamed as the crab tried to have his fingers but I wanted him to hold on so I could get my shot! (bad mom!).