BUYING LESS!
As time goes on I realise the benefit of buying less but buying better. The things that I rely on year in and year out are the pieces in my wardrobe that at the time made my toes curl slightly as I handed over the cash! As time has gone on and I have got older I have come to accept that those quick fixes and little gems that I find on the high street will become less frequent. But that's OK! There is a time and a place for high fashion trends. I'd be very unhappy if I didn't still find them. If you buy well then your wardrobe will thank you with items that "pound for wear" will end up being cost effective. The problem here for me is that blogging becomes difficult! What I would also say is try not to save anything for best! I've done that too! What's the point of a pristine purchase still hanging in plastic?  Buy it; wear it and enjoy it – life's too short. If it gets sauce on it, so what – at least it had fun!
SOMEWHERE IN THE MIDDLE!
There's a point somewhere in the middle between seriously silly high end fashion and throw away fashion. I am lucky enough to work with such a wonderful diversity of clients. We are all different and all have different budgets; lifestyles and wardrobe needs. That's just the way things are. To one lady an item from any of our high street retailers is a real treat and to another it's one of those quick fashion fixes to have fun with while the season lasts. Everything is relative and I try to provide the best choices I can within the remit laid out by my client. Where ever one sits I'd still say the same thing, buy less but buy better. What that "better" is will be as varied as the human race itself. I've said it before. Buy something that makes your heart sing. There are ways to buy better too with the same budget. Get savvy with voucher codes and know the timing of the season to get the most from your hard earned pennies. When there are price matches going on I'll up my game. I'll take a look at brands that would normally be out of my price range and yes, buy better!  Black Friday is soon upon us and can be a great way of getting your size before the end of season dregs are all that is left.
REMEMBER?!
Do you remember I said way back at the beginning of the season that I was on the look out for some basic knitwear? Nothing that would set the fashion world on fire. Basics don't! But pieces that would get me out the door quickly on dress down days and weekends. Rather than do my usual and buy lots of really inexpensive knits from H&M or Zara that look a little lack lustre by the end of the season, I decided to follow my new found ethos! Don't get me wrong, I wasn't going to then buy three or four (because that what I needed!) designer jumpers at the cost of a luxury holiday for two (oh darn it, there's four of us!) No, but….. I wanted a plain block colour no frills jumper to add a "pop" under coats; a classic black turtle neck with a bit of detail and some soft sloppy Joes (only colour left on line so head to store) to wear with anything from jeans to joggers. Where did I go? I went to Gap.  They always have discount codes so you can get a better product for your money. There's often a 40% off deal going on and it was one such time, during their friends and family event, that I took the plunge and ordered a few to try! The links are in the text above. Be aware that they may be sold out on line but available in store.
SAD NEWS!
I'm sorry to tell you that our GAP Touchwood store in Solihull is closing. There is a 50% off friends and family event coming up running from the 16th November until the 21st November. This will obviously not be on in Solihull. If you mention me and Solihull Style at the checkout at GAP in the Bullring store in Birmingham then you can still redeem your discount there.
WHAT I WORE!
Classic in every way! A WOOL PEA COAT, an investment that never goes out of style. If you can wear a double breasted coat then a classic pea coat works with trousers, dresses and skirts alike. Needless to say I've had mine for years! It wasn't cheap but I wear it every year and it remains, still, one of my favourite items in my wardrobe. A CABLE KNIT SWEATER. I love this one from GAP as it's not too "nautical" or bulky. It fits under a tailored coat and being 100% cotton I don't get too warm rushing around. There's nothing worse than needing a coat but as the day goes on feeling too hot under all the layers. It's really nicely made with cable details. With the discount it was back in my price range. I found it a generous fit so sized down. DARK WASH SKINNY JEANS. I remember buying these from Diesel and at the time I felt sick at the cost! I have worn them so much now that I wish that I'd have bought two pairs. They have made all my inexpensive skinnies redundant and actually a waste of money. There I've admitted it! I have wasted my money and made mistakes! This outfit has made me sit up and think. The things I've invested in I have loved for a very long time and have become the foundations of my wardrobe. BLACK SUEDE ANKLE BOOTS. Yep, you've guessed, I cried at the price tag in their day but, Hey, they were worth it!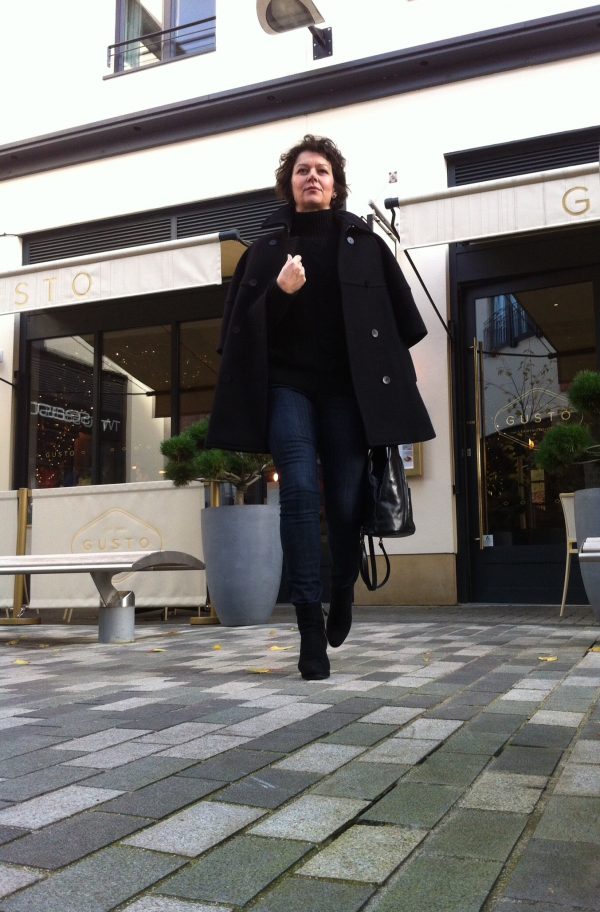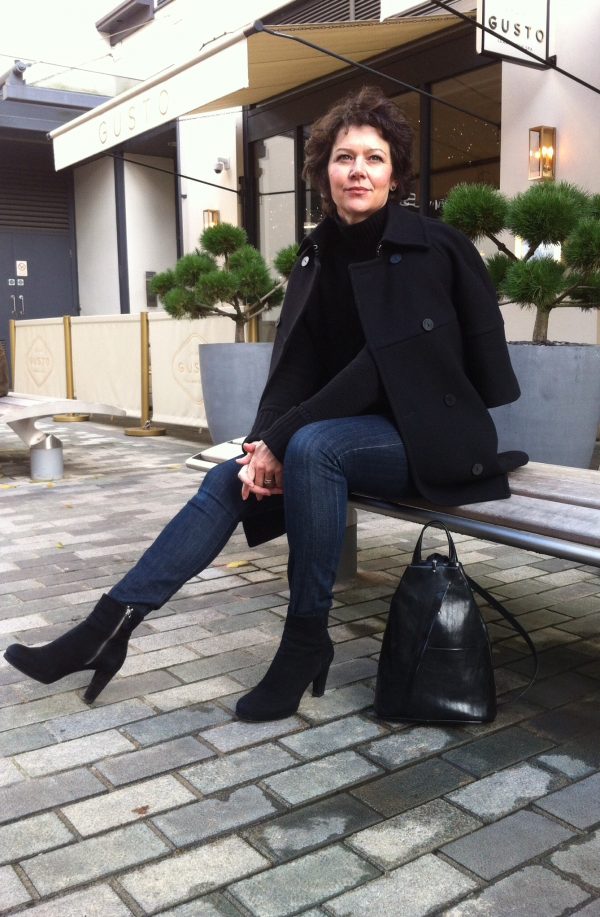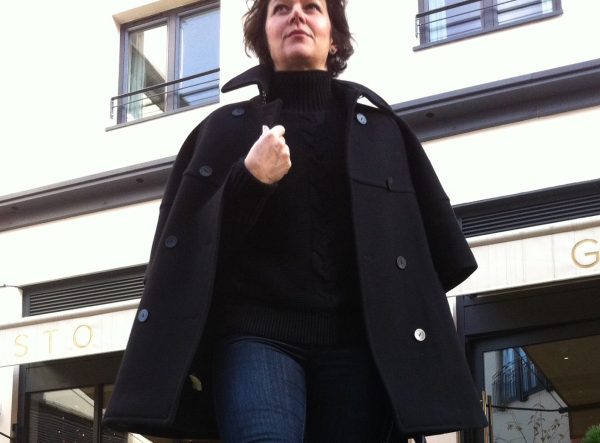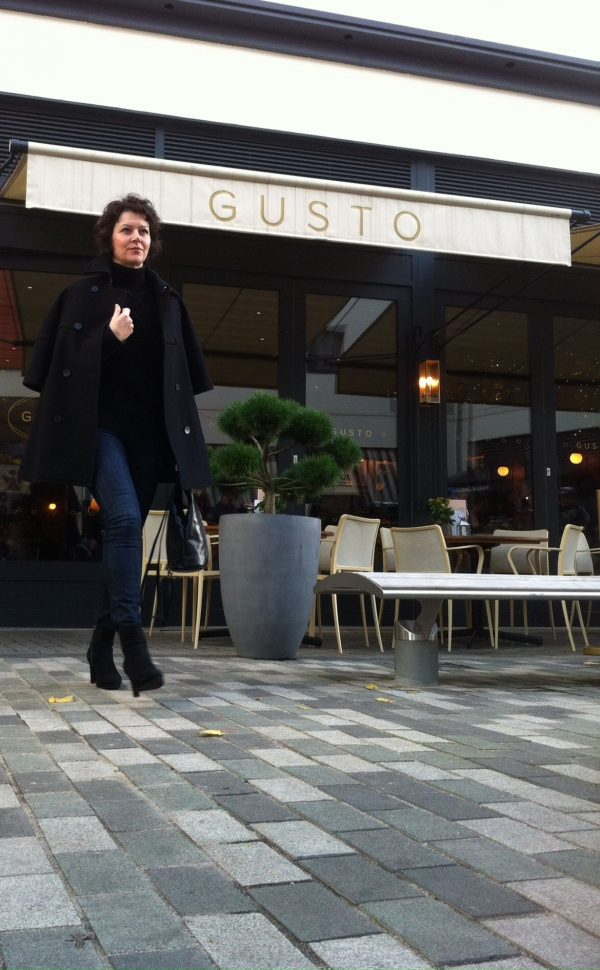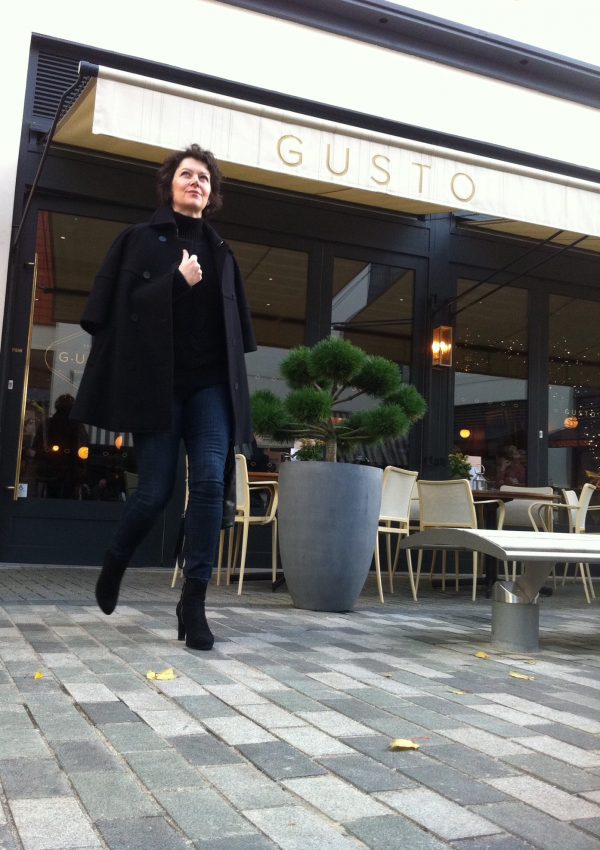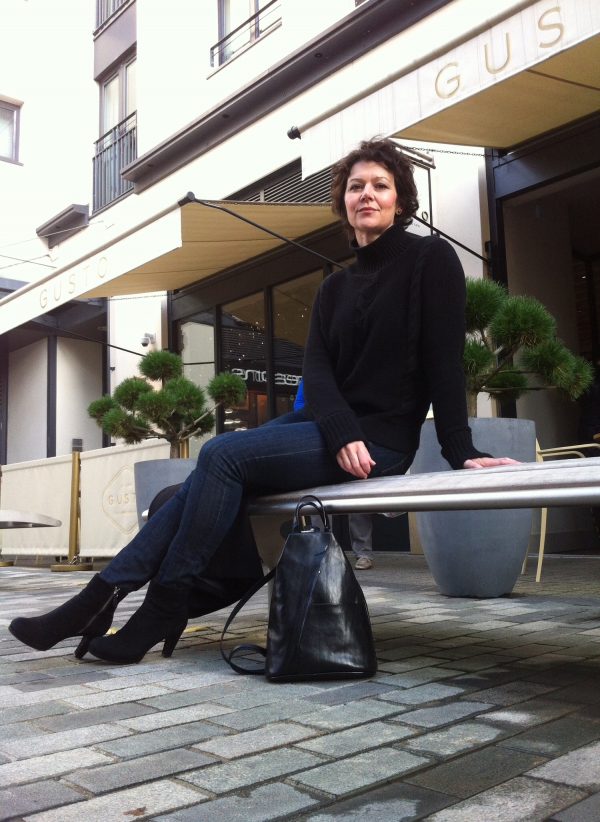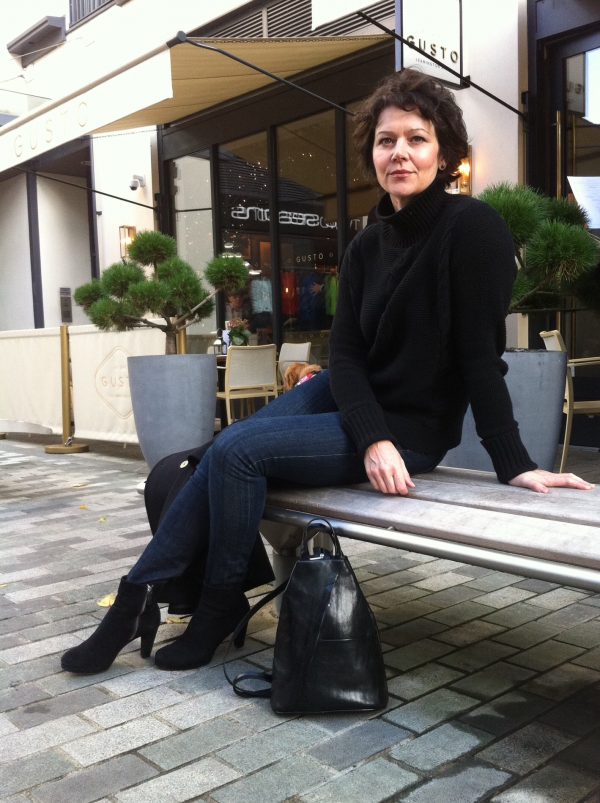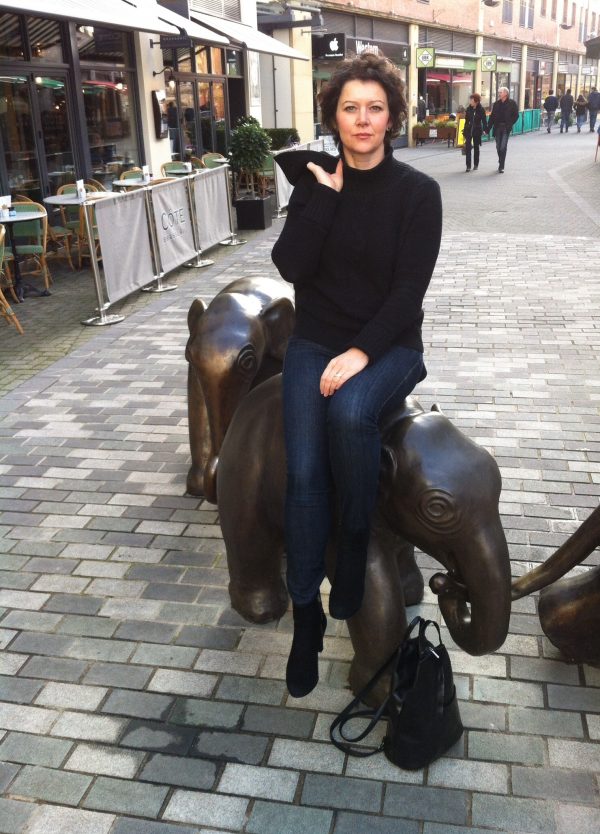 Coat – Episode at House of Fraser (one to try?)
Jumper – Gap available in store (Leamington Spa or The Bullring)
Jeans – Deisel (but these are a client favourite)
Boots – Clarks (back in the days of Mary Portas!) I like these, but then who wouldn't?!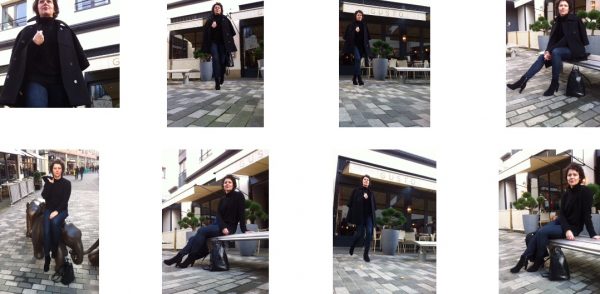 I hope you enjoyed this blog. I've been super busy of late and pleased to say that up to the beginning of November I have been fully booked. Things are slowing down now as the season is coming to a close and the shop floor is no longer replenishing it's ready to wear. We are now in full on party wear season so get your glad rags on ladies! A bit of sparkle has never been better with some velvet thrown in for good measure! I'm sure there will be a few posts before Christmas so I'm not going to sign off yet. Until the next blog …….I expect I will have fallen off the wagon by then and bought something cheap!!!!! (laughing face emoji here!)