STEPPING OUT OF ONES COMFORT ZONE!
This seems to be the theme for me at the moment. This is a personal blog so it's not always driven by fashion but by my journey in life and some of the highs and lows of setting up ones own business. Not completely from scratch because I've not had to retrain, I've just had to adapt and rebuild a new "brand". Building a business is very different now to when I did it before over twenty years ago. I've mentioned the mine field that is social media and how I've struggled with it as a more mature woman to make it work for me. I'm no model. I'm just me, trying to make the best of me with the other commitments that being a mum brings to the table too. Most of us juggle A LOT as women these days and often we have to compromise our goals for the things that are more important to us like our children and our partners. Last Friday I went to a Women in Business Event in Birmingham City Centre run by Headz Up Business. I went on my own to challenge myself and to meet other like minded women. I'm used to working in a one to one environment so I found this to be well and truly out of my comfort zone. I'll probably talk more about this subject in another blog but I wanted to "put it out there" while it was still fresh in my mind. We are lucky to live in a world where barriers are being broken and issues are being discussed. Balancing family life and ones career isn't easy and it's very hard to summarise everything that was said at the expo but I came away with a warm fuzzy feeling that I was not alone and that there are lots of amazing women (and men!) doing wonderful things in local business. I felt encouraged to keep going and felt proud of what I had achieved so far. I also think that a blog about work wear might be helpful? I touched on the subject with Pushpa (the brains behind Headz Up Business) when I met her at the event. I've had a few clients lately that have specifically needed help with work wear. Either to feel confident in their clothes to get recognised as the right material for a particular promotion or looking the part for the role they have already. It's a sensitive subject to tackle and depends hugely on the individuals' needs and what they are trying to achieve. Whether we realise it or not we "talk" to other people through what we decide to wear. Our clothes send out a message. It's basic human nature to "read" what we see. "Is it a lion?", therefore "should I run?" or "is it a cat, can I pick it up and stroke it?"  This process becomes very difficult when you are talking about being in business and dressing for work. Work wear choices will depend on soooo many different factors. Still being you is hugely important. Who you are and what you stand for is a positive thing and needs to be reflected in your choices. I realise I've started writing a different blog already when I thought this blog was just going to be about camo print trousers!! HA ha. I will open up this can of worms another time! It's too hot today, thank goodness, to write anything too challenging on my brain. So back to camo as promised in my last blog.
STILL STEPPING OUT OF MY COMFORT ZONE!
Believe it or not, wearing a pair of camo trousers is way out of my comfort zone. I know I say "buy less buy better"  but I've also said, if you're gonna try something new "style wise" then don't invest in case you hate it!!! Simple! When I saw these cropped camos for £11 in Gap it felt rude not to give them a go. The weather was still a bit iffy and I thought that they'd be a lighter option than jeans and just super easy to chuck on with flats and go. I'm really pleased with them and I've already got my eleven quids worth out of them! I've worn them with an embroidered slogan T shirt and with pretty tops and heels. In the autumn I may well pull then out with a tailored blazer, crisp white shirt and heels for work. I love mine as the print is dark and foresty (my own word!) so they suit me but if you suit a more subtle colour palette then there's loads of options on the high street.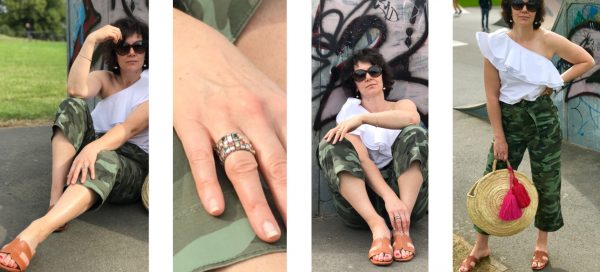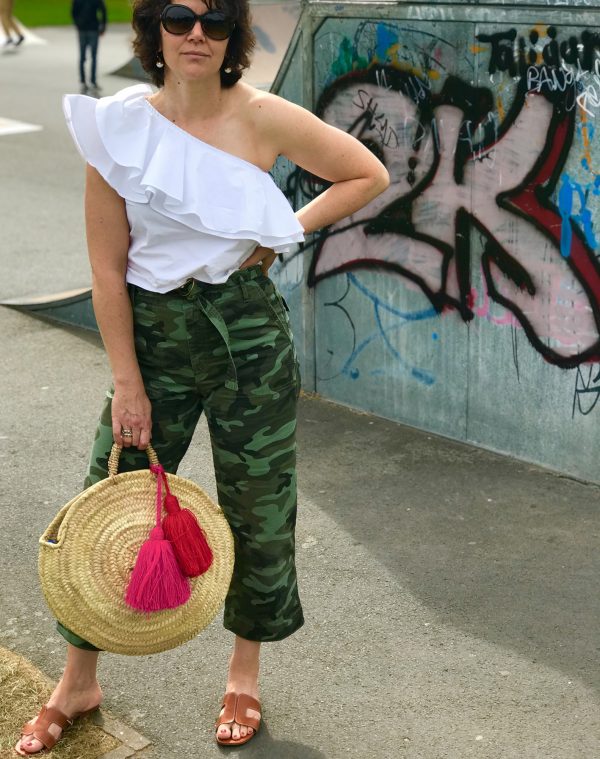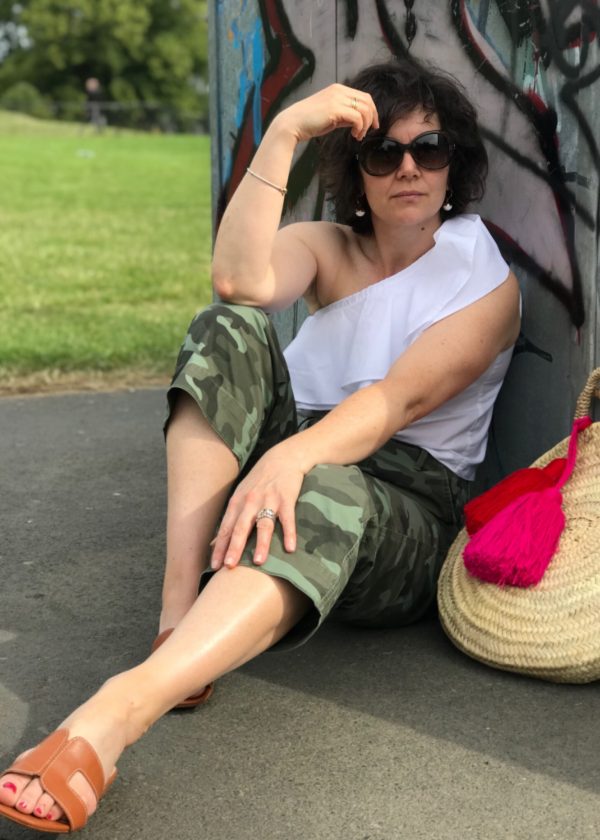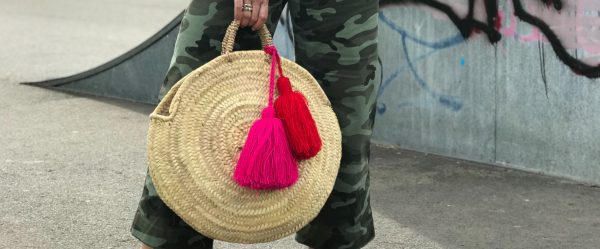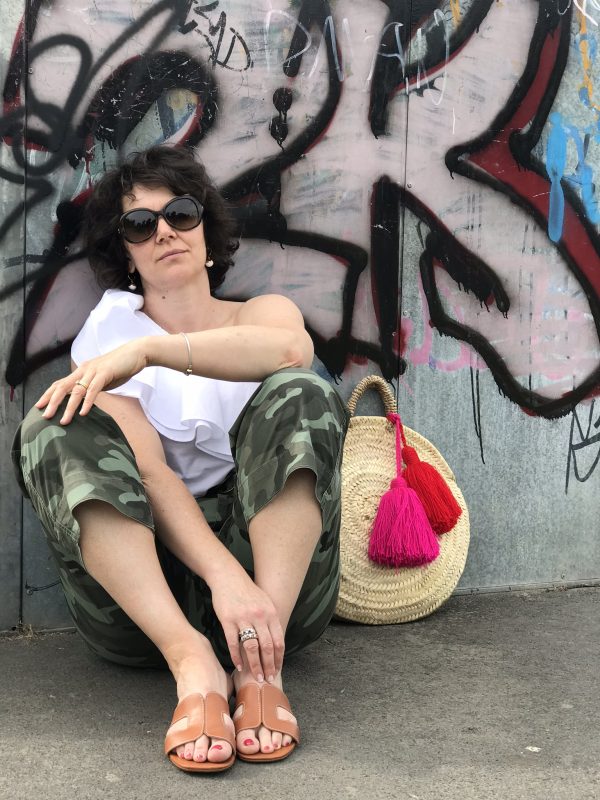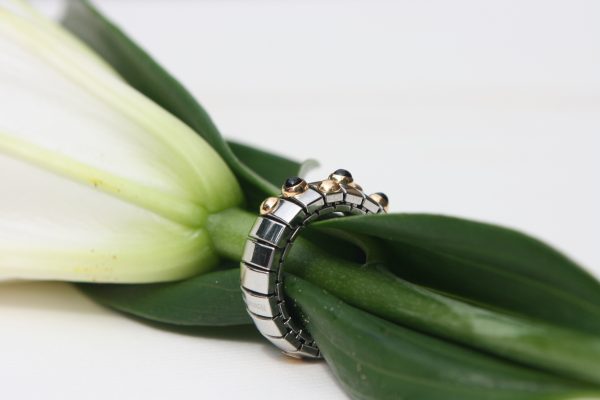 TROUSERS – GAP (sale discounts may vary)
BLOUSE – TopShop last year
EARRINGS – Whistles (current sale)
BASKET – Bohemia Design
TASSELS – Bohemia Design
SLIDES – Dune London
RINGS – Nomination (red or black)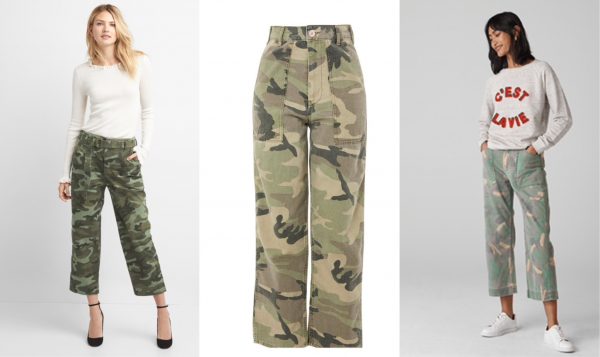 cropped – GAP   middle – TOPSHOP  end right – WHISTLES
HELLO HOLIDAYS!
I've posted some holiday buys to lose, get covered in sun cream or completely trash on holiday in the collage below!!! Oh and a sneaky peek at a fab skort from Zara which is now in the sale! Yay!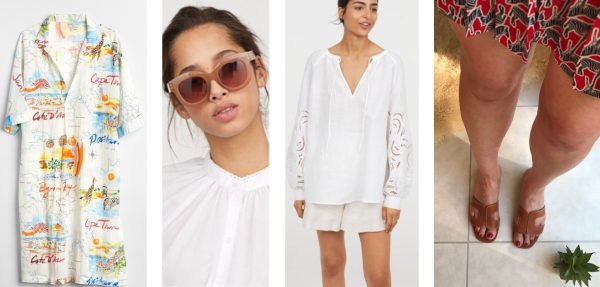 beach dress – GAP   sunglasses – H&M   blouse – H&M  slides – Dune London
Thanks for reading and all your on going support. Social media wouldn't work without you guys so I'm hugely grateful. Sharing is caring! Next bog? Hmmm I said shorts didn't I??? There's a skort above, can that count please?! XXX