Shopping on Touchwood
I know I said my next blog post would be "How To Add Colour To Your Wardrobe" but I've decided to slot a little one in first! It has been born out of a shopping trip recently in Solihull. Actually it follows on nicely from my last post where I expressed my frustrations at the lack of success I was having at finding flattering clothes on the high street. Don't get me wrong, I've not gone crazy and spent a small fortune but needless to say, in this store, I could have!! It won't be for everyone as with most of the fashion at the moment, the fit is quite loose and oversized so if you find neater styles your "go to" then just enjoy the read or check out the accessories!!! I know you are dying to know where I'm talking about aren't you?!
Well I was in FRENCH CONNECTION. In the past I've always thought them to be over priced and would wait for the sales, however, this season is different and the extra cost seemed justified for some reason? Was it that the colours were great; was it that the styling was modern but still not overly trendy to only last one season; was it that the price tags didn't seem as bad as some of the over inflated cost of rubbish in other stores or was it that nearly everything in the shop would slot effortlessly into my wardrobe to update my look in an instant?? I think possibly all these reasons made me wish I had won the lottery!! So, in short, if I had money to spend I would spend it here. I can't stress enough that it won't be for everyone but you'll enjoy looking if nothing else after a sea of disasters!!!! They always do fab dresses (from drappy lyocell shirt dresses to structured shifts) and stunning statement cotton knitwear. If you're long in the leg then I know clients that swear by FCUK skinny jeans and their jewellery this season is a delight to the senses. It's in the small details. They have a great cardi/coat in store at the moment in a jaquard design of navy blue, black and white. It's the mix of blue and black that just makes it super easy to style with every other colour under the sun and great with tan and neutrals too!! For me, it's little details like these that make an item a wardrobe warrior!! The sort of item that will get worn to death and in the long run worth the investment. At the end of the day I'm all about getting the wear ( and therefore value) out of my clothes. I've taken a few pictures for you to look at of items in our Solihull branch where the staff are friendly and very helpful.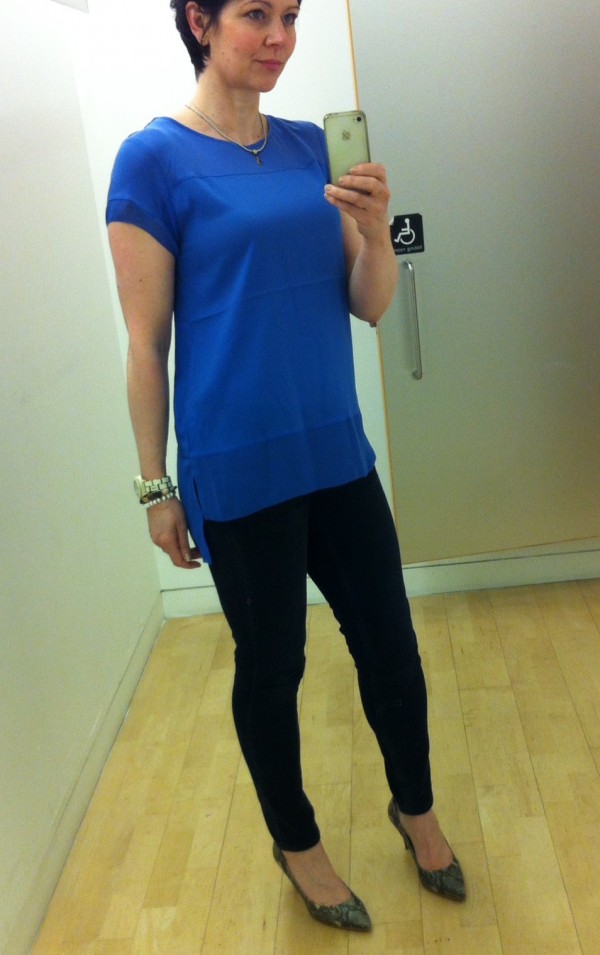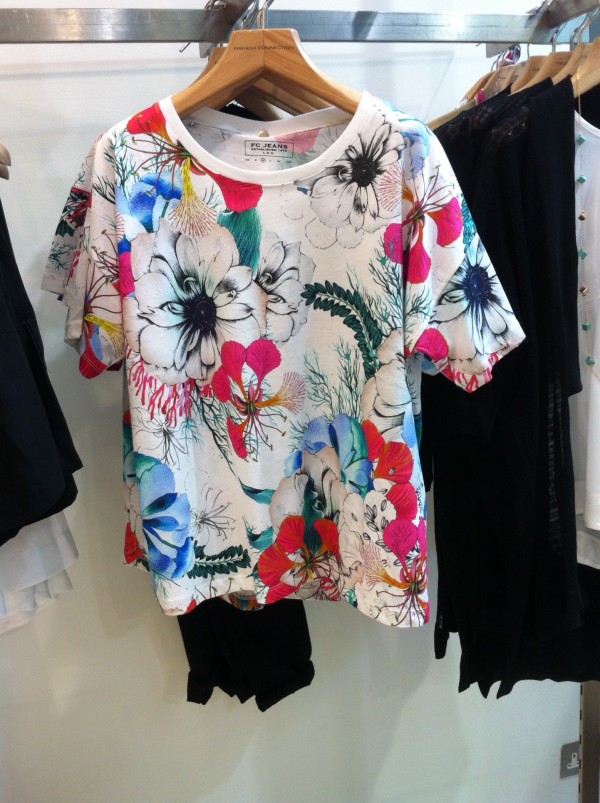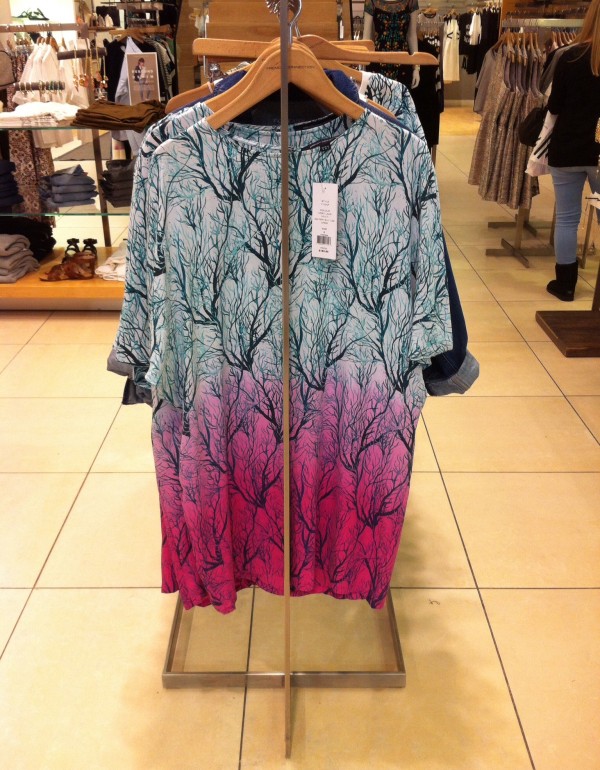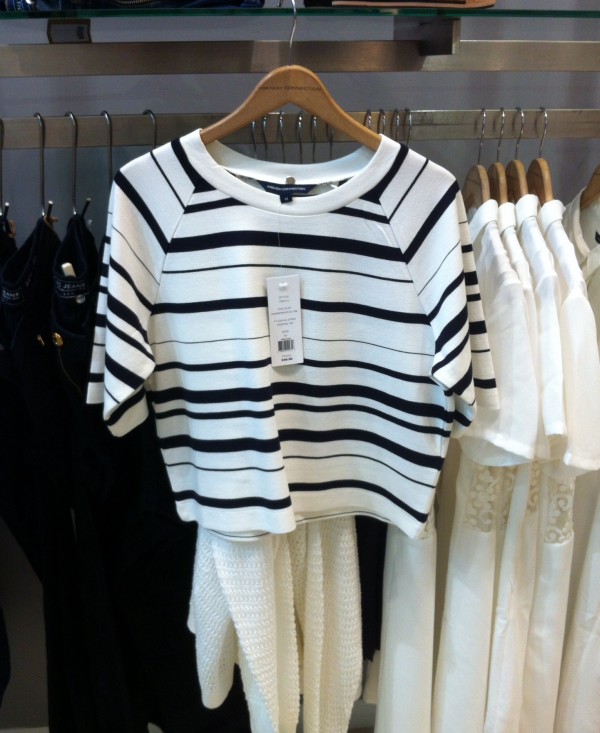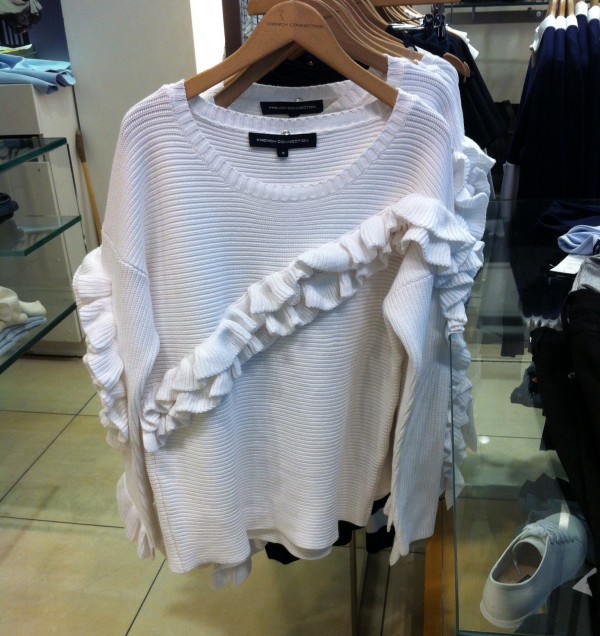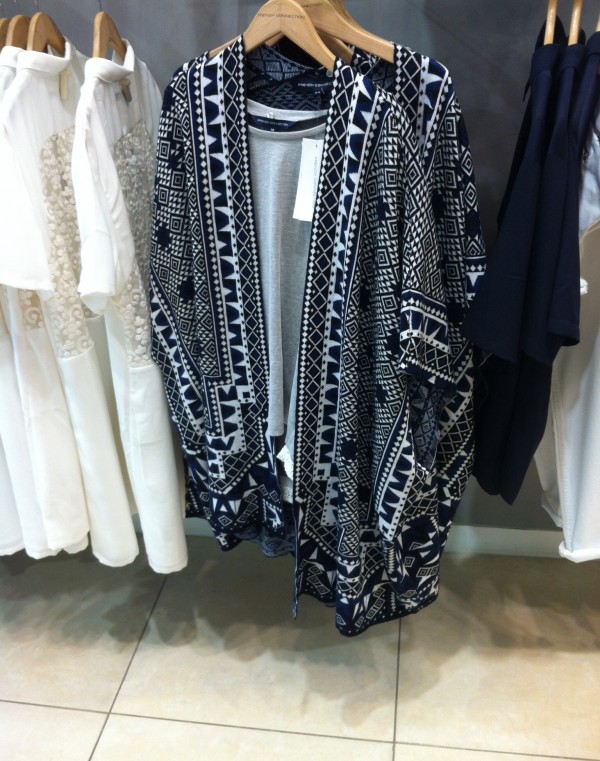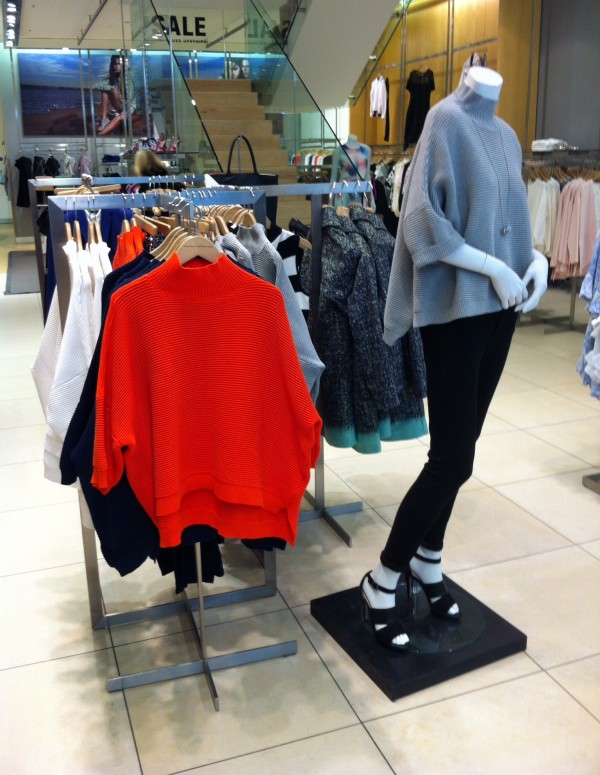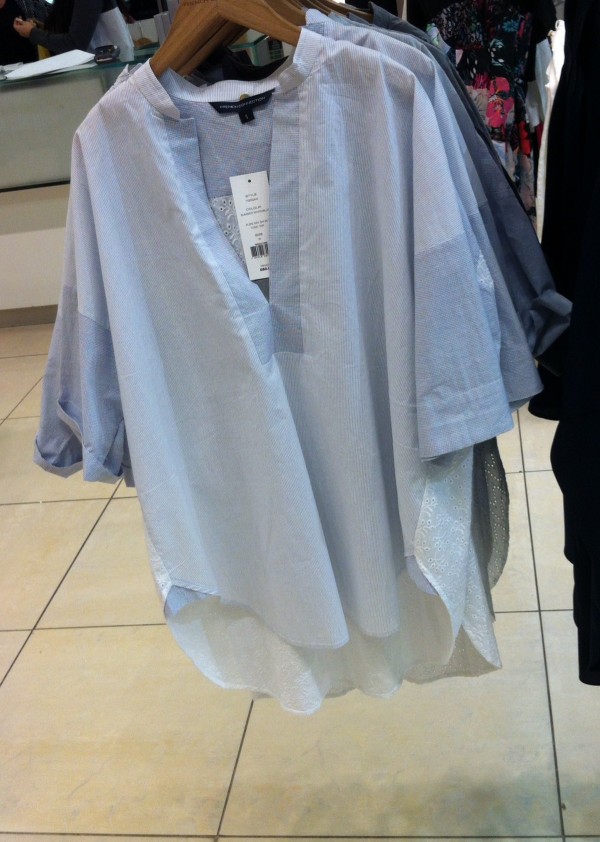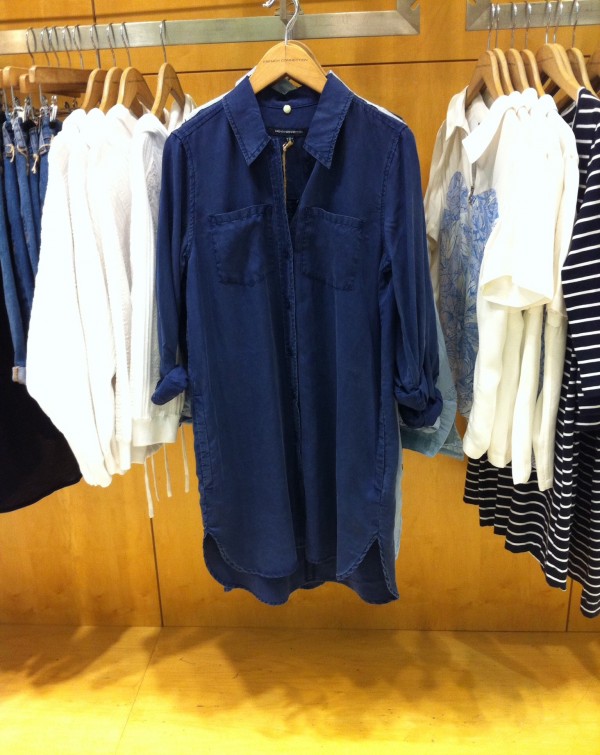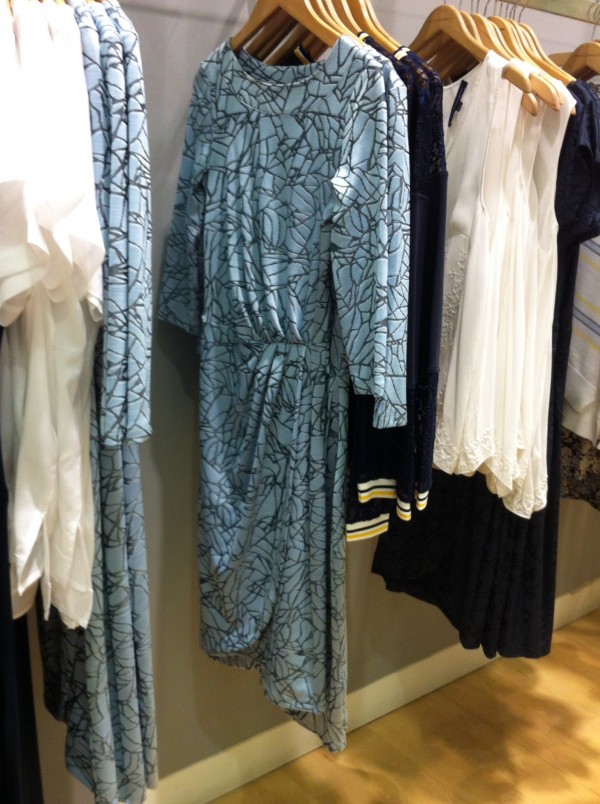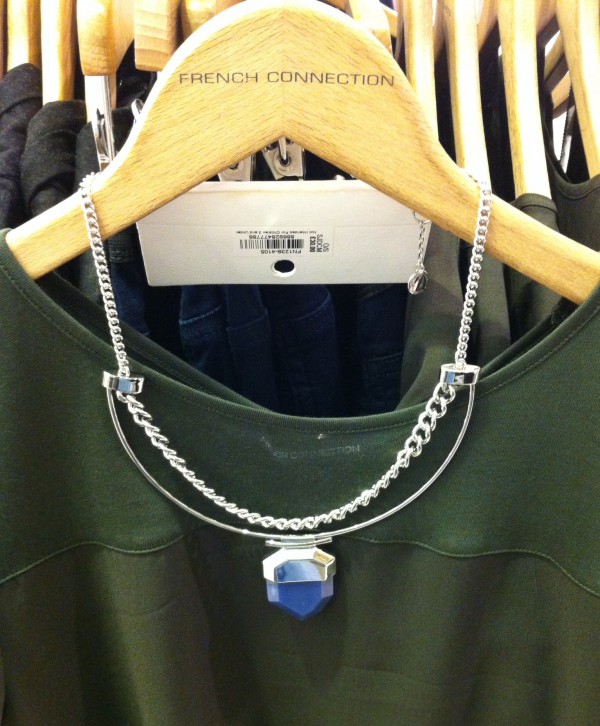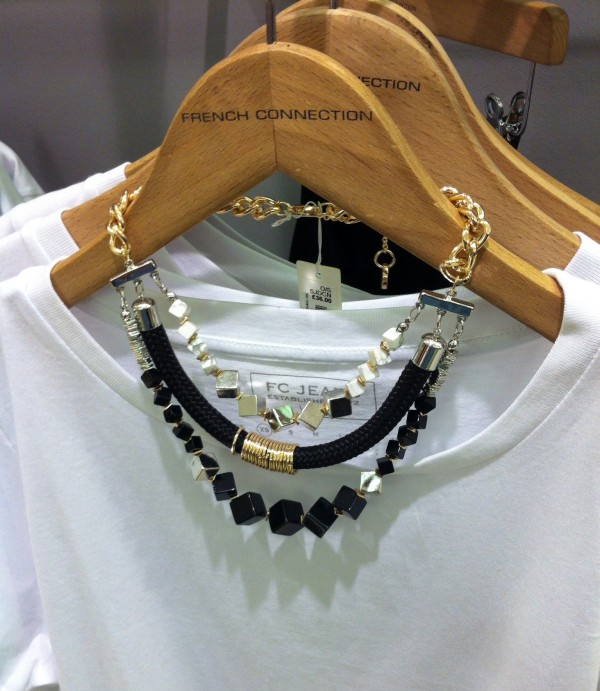 Do you have a favourite brand?? Where do you like to shop best? I love receiving your feedback and comments!!
THANKS FOR READING!!!