FULL CIRCLE
It's coming to the end of another season and Christmas and the chaos of the January sales is looming. It sends shudders down my spine as the shops go into disarray. It's not about the trends any more but it's simply about buying things I like that make sense in my wardrobe. I would be lying if I didn't admit that I was stalking a few items until they go into the sales! That's for me to know and you to find out! You could almost say that I've bought some " basics". I've been wanting a turtle neck oversized grey jumper for a while now. I didn't want to pay the earth. I had been eye balling the lovely knitwear in Jigsaw and Reiss but at £130 a pop I just couldn't justify it. I kinda wanted something that I could relax in, not too precious because of its weighty price tag. I tried loads in Zara but they were boxy and unflattering. Often Zara knits are just cut and sew so the shape lacks refinement. I'm not saying that the jumper I ended up buying in H&M is perfect either but I just plain old liked it! Why? Well, I liked the colour. Being right up to my face, literally, the graphite grey didn't wash out my winter complexion quite as much as all the silver grey options that were a plenty. I liked the raglan cut of the sleeves which always helps cut up my torso as I have broad shoulders. I liked the fact that I could get my coat over it. I liked the high, low hem and the splits in the sides. These side vents mean I could tuck the front into a skirt without all the bulk of the whole sweater being rammed in!!! Even though I rant on about trying not to be swayed by the cost, I did, however, I love the price too!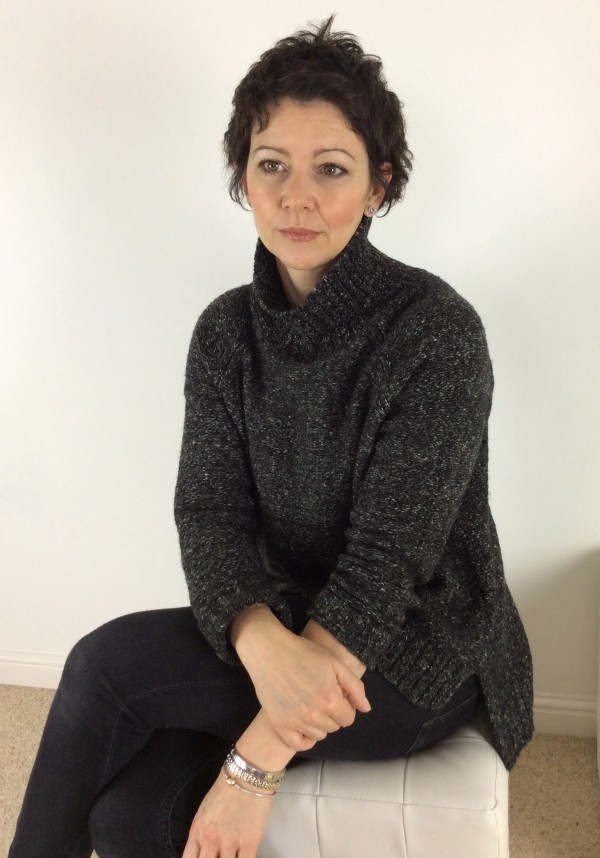 JUMPER – H&M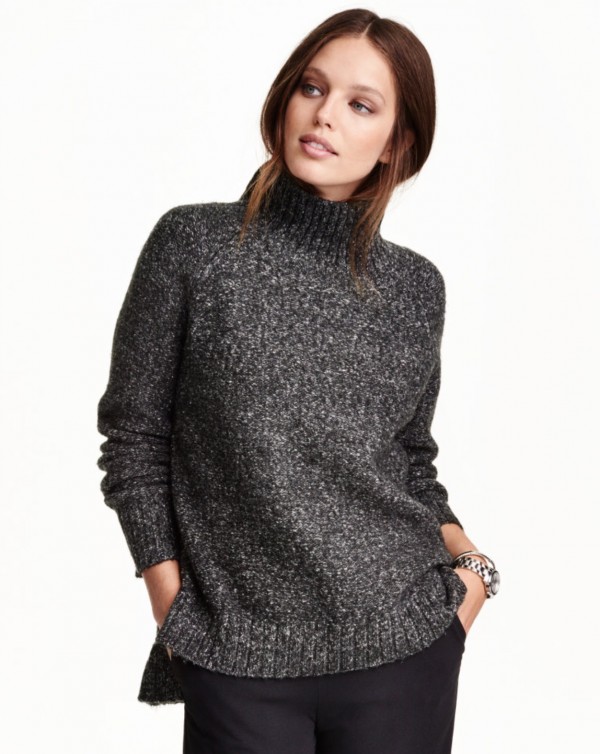 JUMPER – H&M (£24.99)
I bought size XS
THIS IS GOING TO BE QUICK!
This is just a quick blog to highlight a few bits and bobs that have caught my eye and that I have bought (don't judge me please!). On the quest for my turtle neck I spotted the next item. The benefit of doing my job is that I see clothes that I've noticed on line on clients often before I've had a chance to try it myself and I can tell if it's a winner for me. This such jumper is one such example. I liked it in black on others but I bought it in cream. I don't usually suit cream but this little sweater has a lovely glow to the yarn and I think it lights up the face a bit like pearls do. Even though it's ZARA it has been constructed well and drapes rather nicely. I'd wear a vest underneath obviously! I'm really pleased with the jumper and how versatile I think it's going to be. The one down side is that it is very delicate.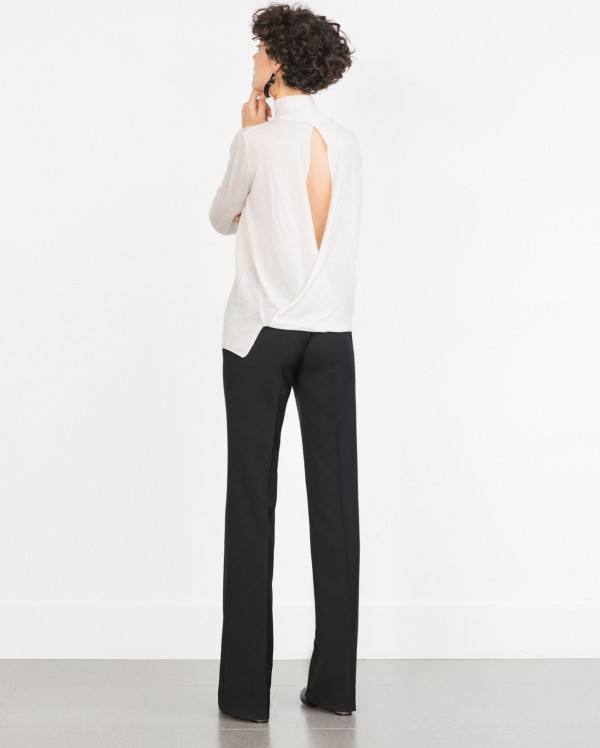 SWEATER – ZARA £22.99
I bought a size M
FOUNDATIONS!
I had been looking for a cami top too for absolutely ages and ages. I hate strapless bras so I had always struggled to find one. To the point of almost giving up thinking it's just one those pieces I couldn't wear. Until I found this one in RIVER ISLAND. Not where I usually shop but it was on the back of that GRAZIA magazine discount card that made me have a nose! The little wide detail at the top of the strap meant that I could wear my pretty strapped black going out bra beneath and voila I had a new outfit completed for a night out on the tiles. It is double chiffon on the front too which just gives it a bit more umph! There are lots of colours available on line. The black is particularly popular and sizes are very limited when I last looked but I bought mine in store.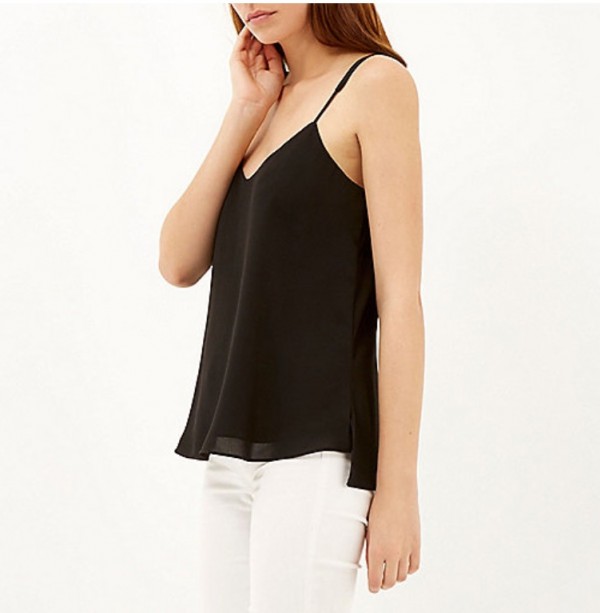 CAMISOLE – RIVER ISLAND £16.99
I bought a size 12
ACCESSORIES!
Always on the look out for fab accessories, I feel I came up trumps here! So much so that I should have kept my mouth shut as they have sold out in our local store now and you have to register on wait list on line for new stock when it arrives! oooo, what is it? Sounds exciting? Just a leather belt! But a great belt at that! I have worn it wrapped around coats and cardigans to cinch in the waist but it could be used wrapped around ponchos, shawls or dresses. It's from ZARA and at £22.99 it's a cool addition to any wardrobe.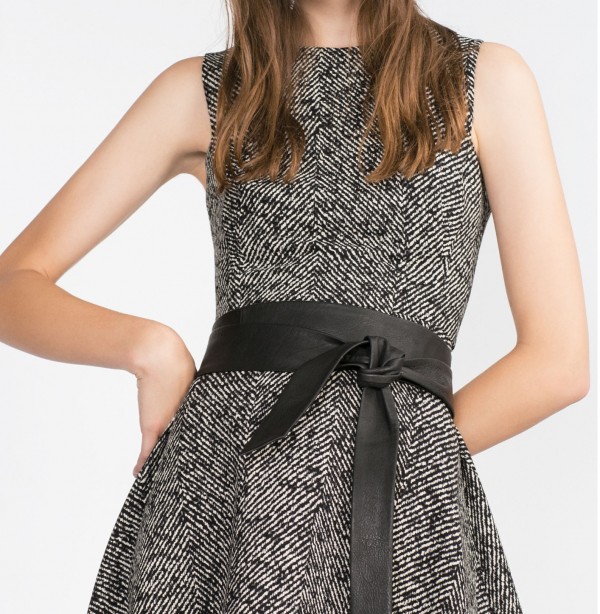 BELT – ZARA  £22.99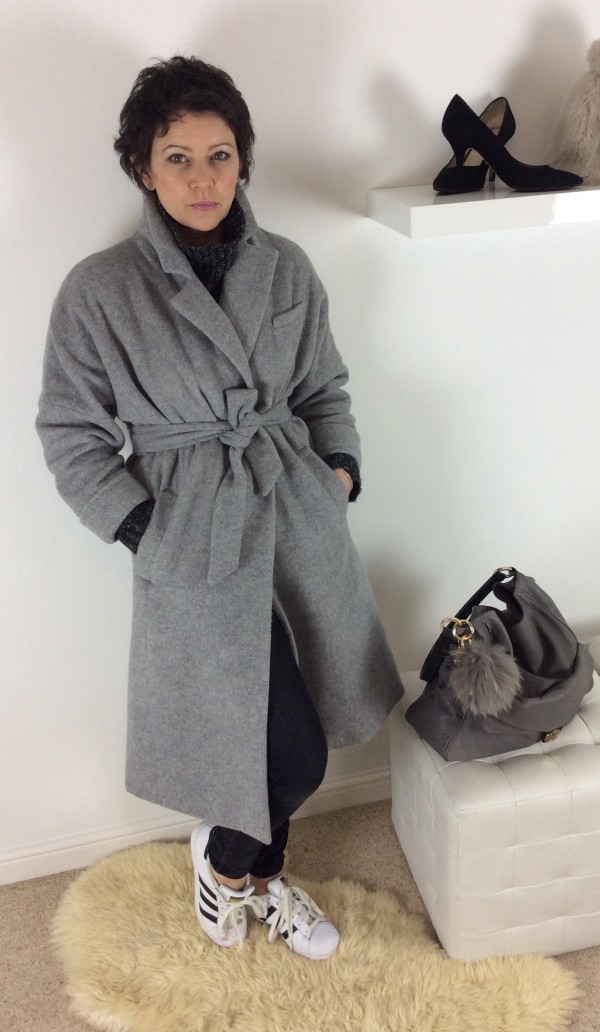 SHORT AND SWEET!
Well that was a quick one! There's lots of new things going on this end and lots of new projects including some video making! In the meantime I hope you  enjoyed this blog though very short and sweet! I've got another blog following shortly all about GAP and what I've found to work for me and other ladies in their winter ranges. With their friends and family event coming soon it's worth a read.