There's one particular accessory that has been on my wish list this season and it's been the basket. It's more "the dress like a French girl" styling that appeals to me, as opposed to the inevitable 70's vibe this woven wonder emits. There is a "festival" element to it's look, however, anything which evokes memories of holidays in The South of France makes me want it in my life. I'm waiting in the car for school pick up in torrential rain and the usual irony is there. I will continue this post about an item linked to heady days in the sun with the hope that summer is on its way and that heat wave we have been promised might actually happen!! Whilst dodging the showers and heavy gusts of wind I was able to take a few snap shots of my "beach bag" and those sunny days on holiday seem quite literally miles away! Back to the project itself! Though these straw bags are seriously on my fashion radar they aren't that easy to find in the shops themselves. I've had more luck online but they seem to be either really cheap and lack lustre or come with a high designer price tag. This got me thinking and the creative juices flowing!! My DIY light was well and truely switched on and another project was born. The decoration of choice was the humble pom pom. What could be easier? Easy peasy, lemon squeezy!!
FIRST CHOOSE YOUR COLOUR PALETTE
Look at your wardrobe and decide which colours work for you best and will add colour and interest to your new accessory.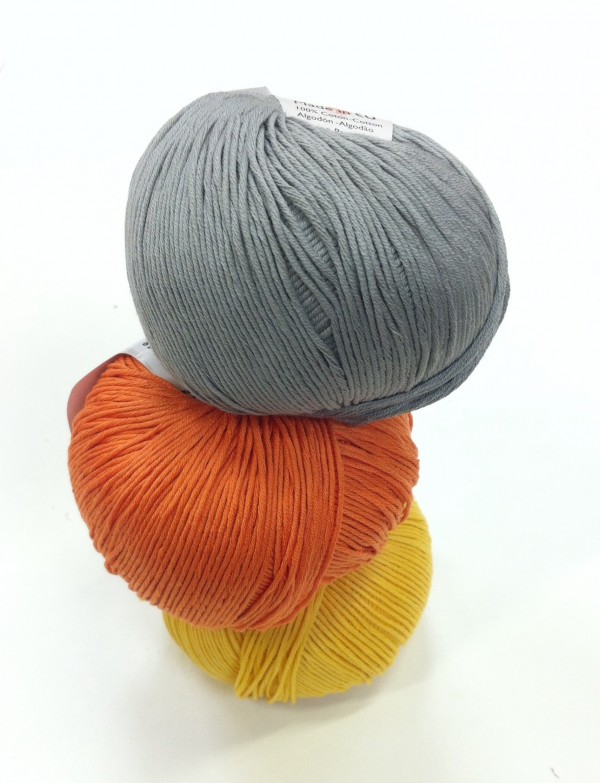 COTTON YARN – HOBBY CRAFT £3.50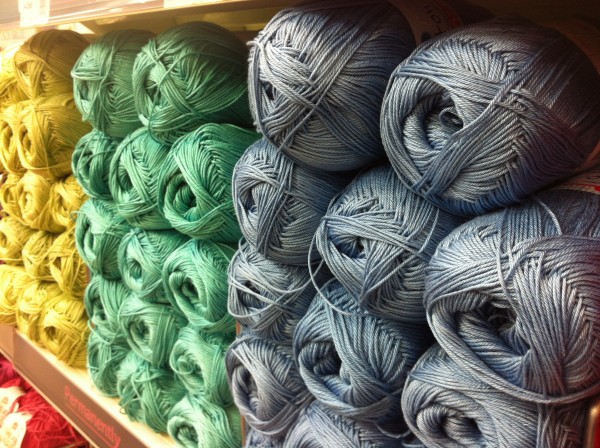 CHOOSE YOUR MATERIALS
YARN? I chose to use a 100% cotton yarn for my pom pom as opposed to wool to avoid my work of art looking like I'd stolen it  off my old winter beanie!!! Using some different and unexpected materials adds individuality to your bag. I've used leather too to add a harder, smarter edge and to stop my basket looking too boho. It's a matter of taste and what suits your own style. If you like a more tradition look then add bright colour and more "bits" and "bobs" to give that high summer holiday feel.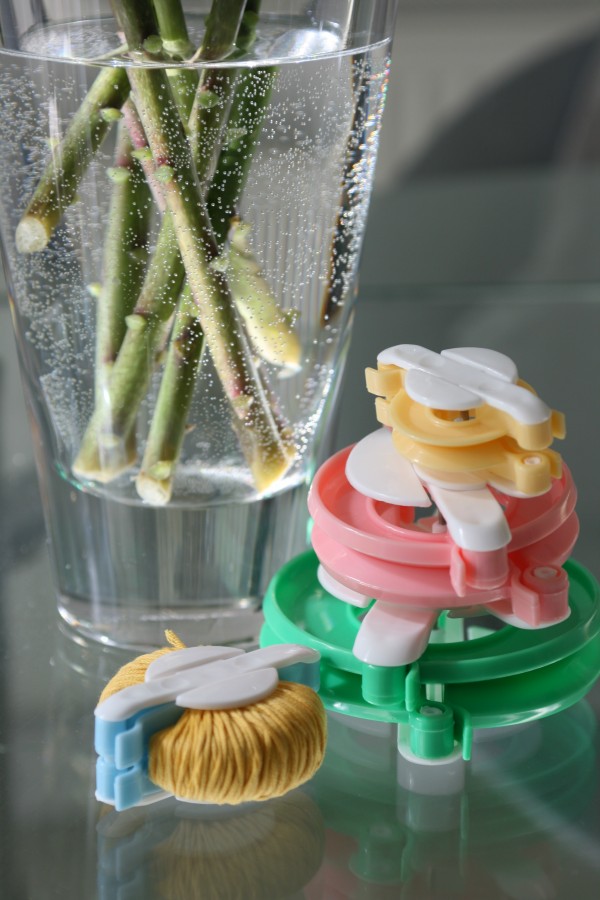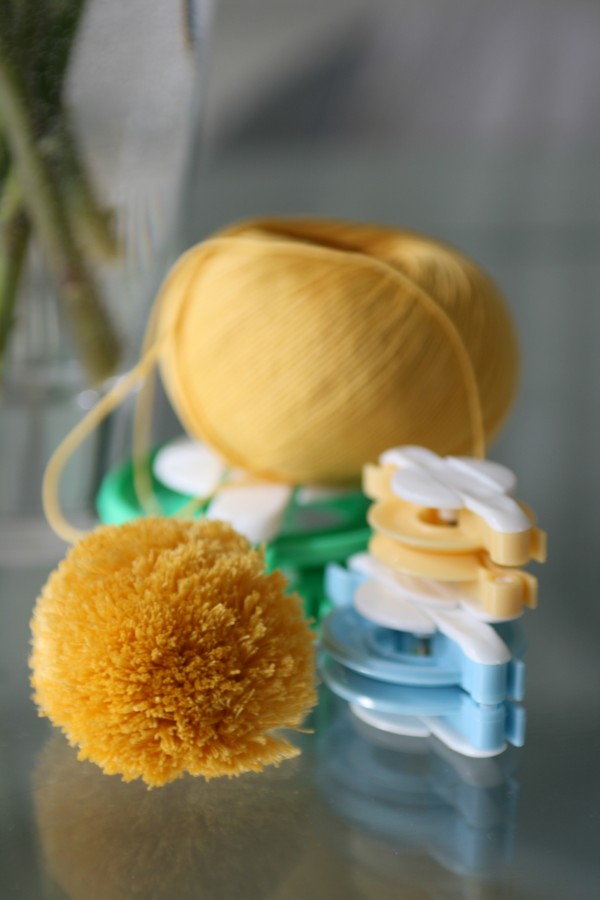 POM POM makers available from HOBBY CRAFT
BASKET – H&M ( home) £12.99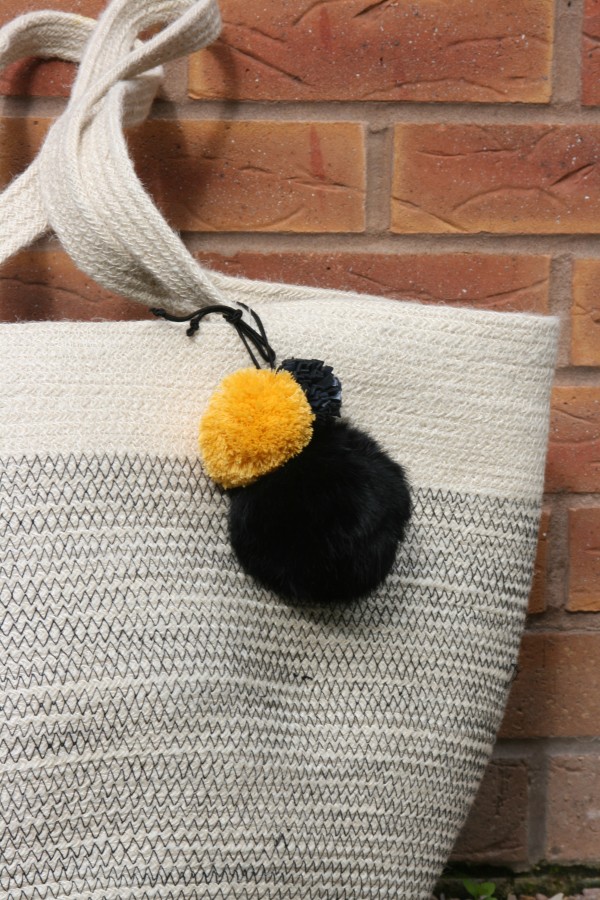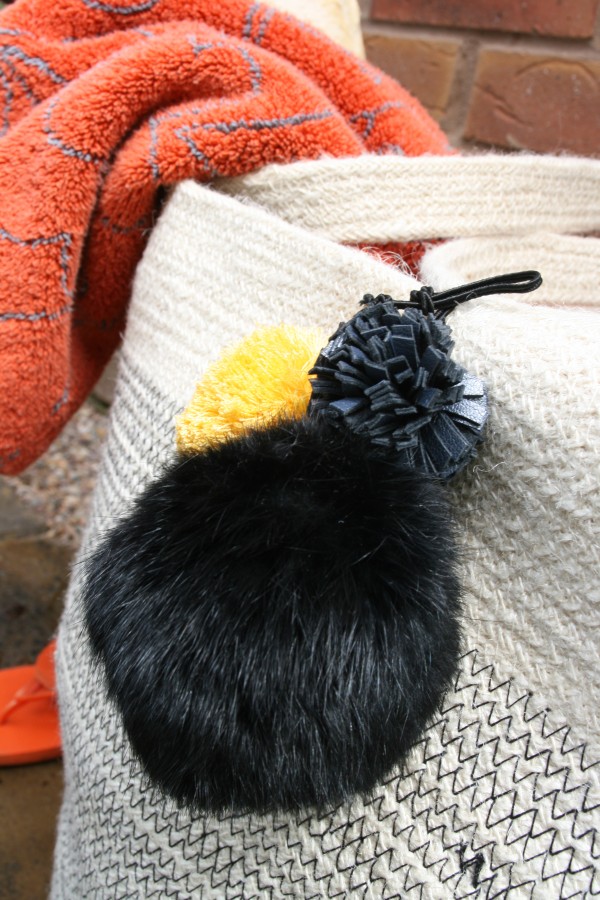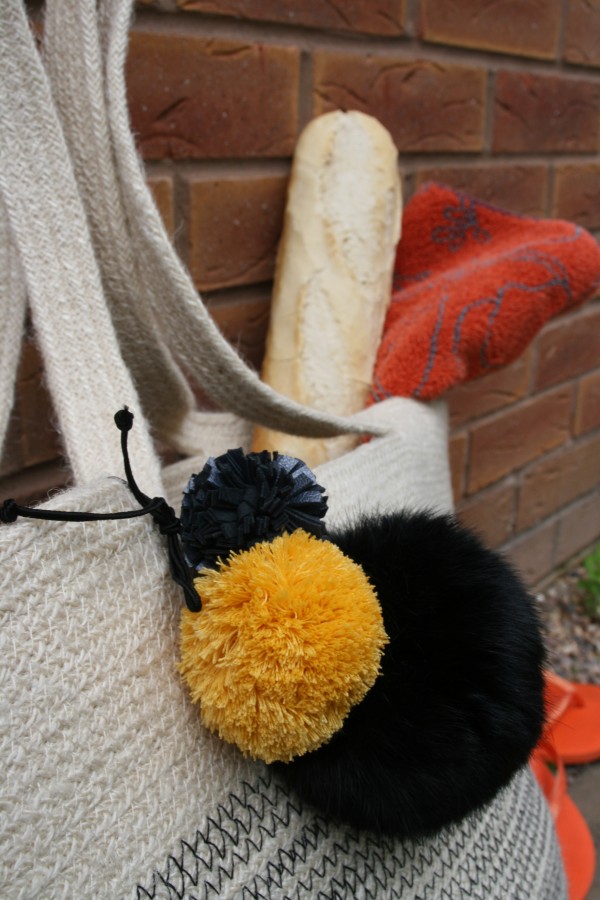 MY FINISHED MASTER PIECE!!!
If all else fails and you're not up for making ANYTHING then you can always cheat?!! There are lots of funky haberdashery trimmings to use instead. If you're not natty with a needle either then don't panic. Buy a brightly coloured contrast thread and make a feature of your "naive" stitches, it'll just add more character to your art work and an authentic feel!!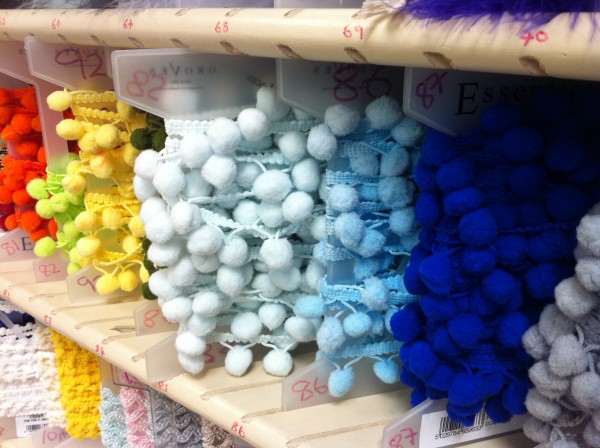 pom pom trim – HOBBY CRAFT
If I haven't inspired you to have a go then there are baskets to buy from high end to high street. TK Max had lots of coloured French style baskets in store as well as Liv's on Mill Lane in Solihull Mell Square. Other tempting treats I have scoured the internet for are to follow:-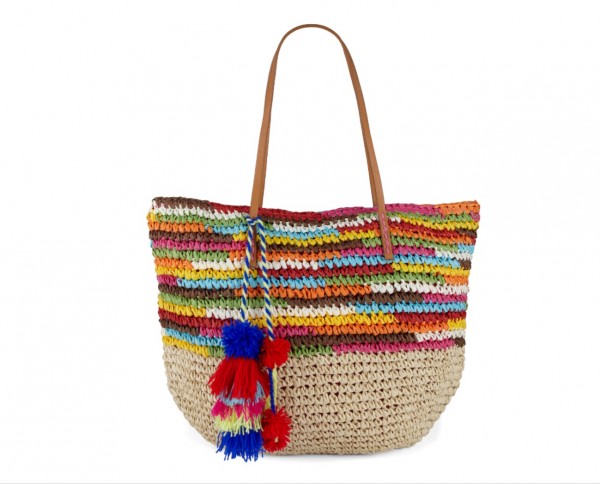 BASKET with pom pom trim – ALDO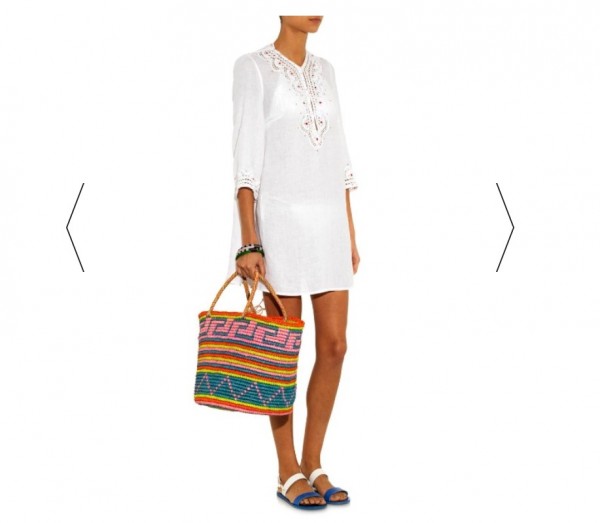 BEACH BAG in bright colour  – Sensi Studio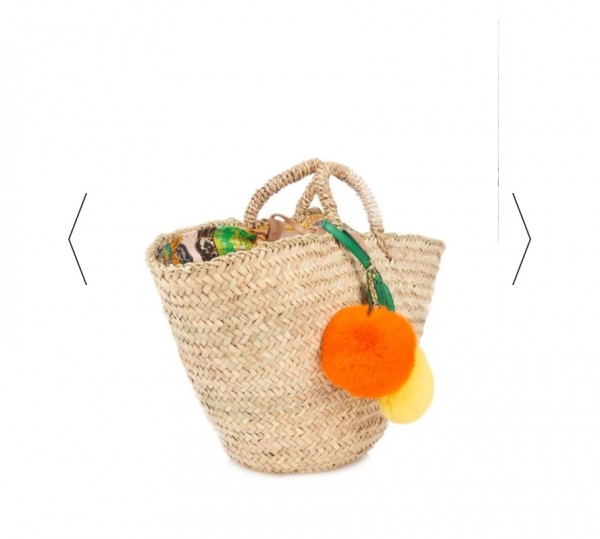 BASKET with fur pom pom – Dolce & Gabbana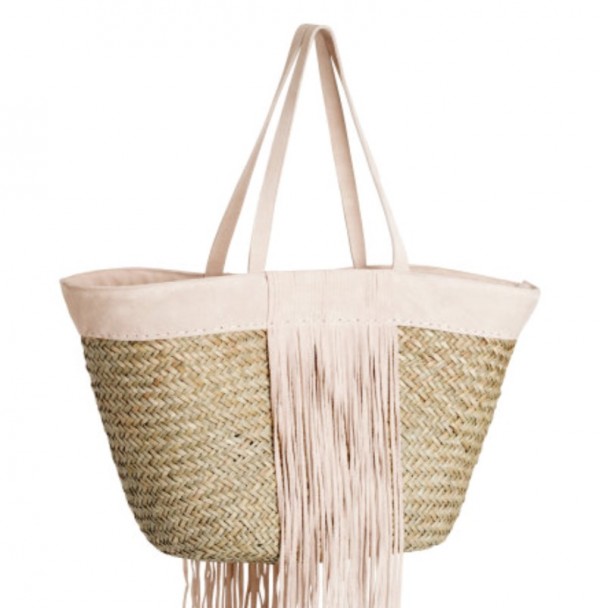 STRAW SHOPPER with suede fringe  – H&M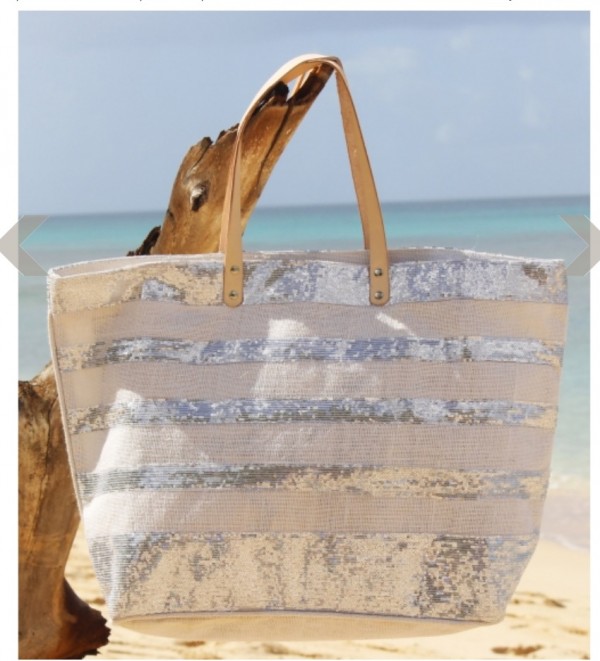 JUTE TOTE  with sequin stripe – Aspiga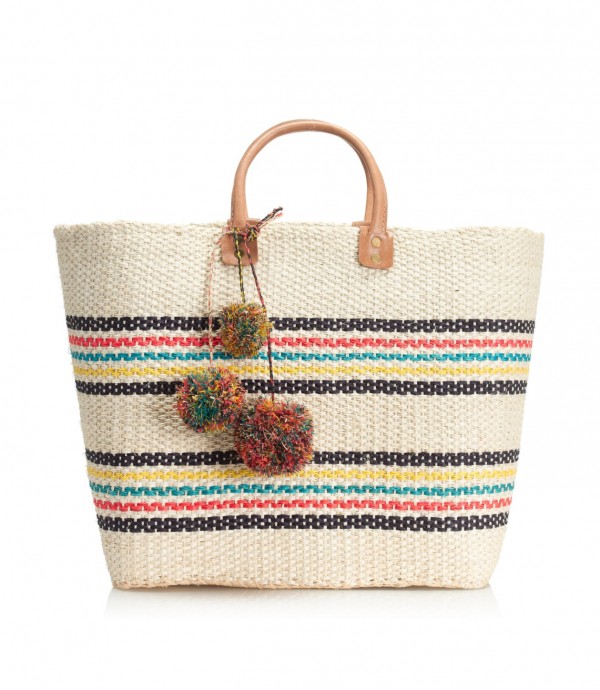 BASKET with pom pom trim  – J Crew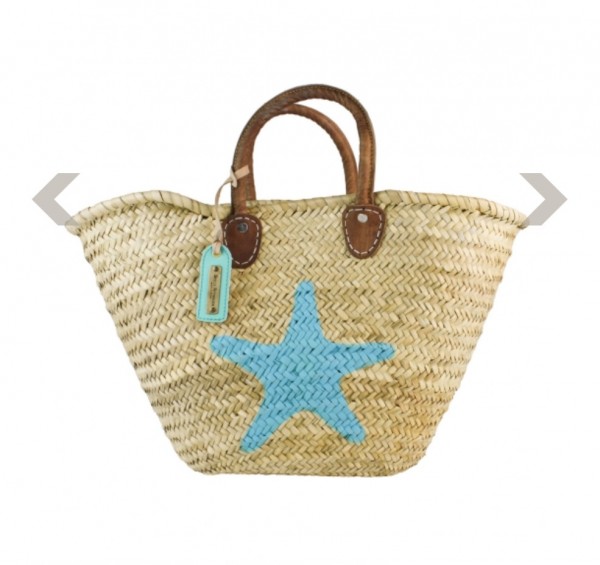 BASKET with star fish print  – Aspiga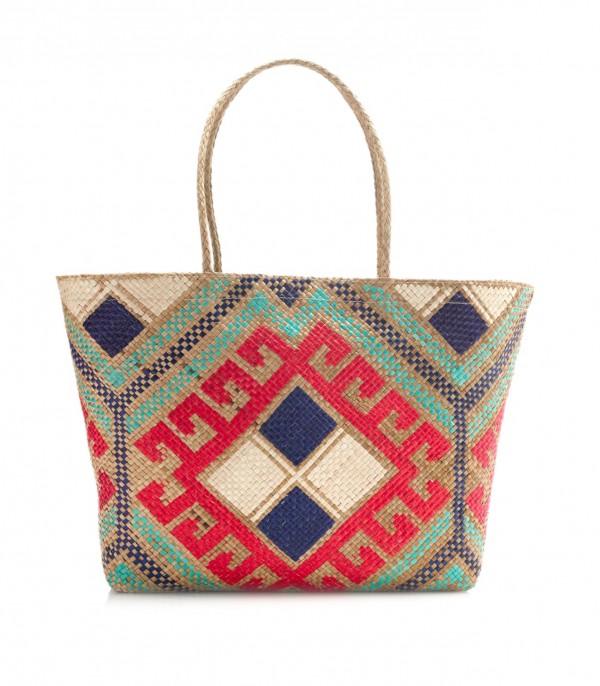 BASKET with pattern  – J Crew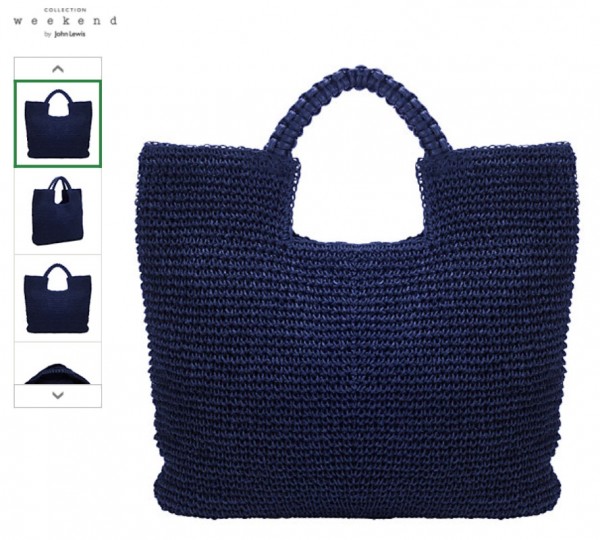 BASKET BAG in plain block colour  – John Lewis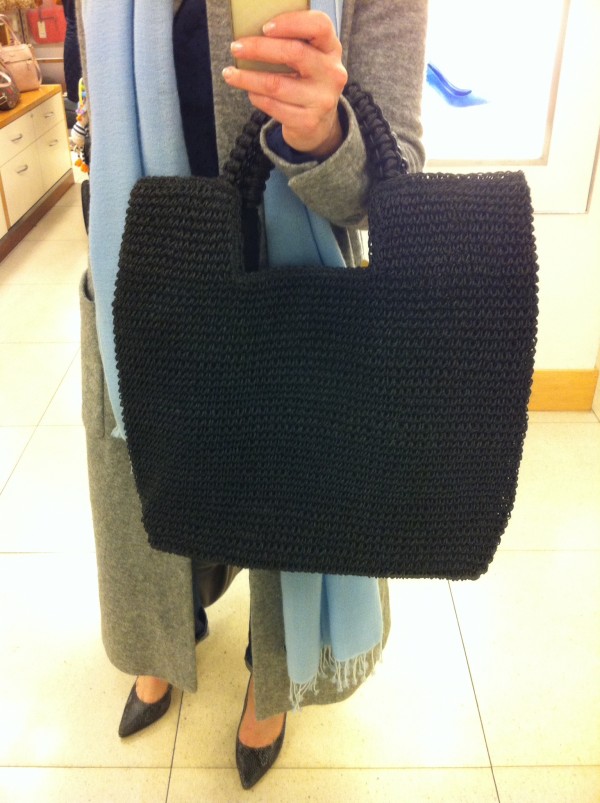 If you fancy a smarter style this is a great option. Pictured here in our John Lewis store in Solihull.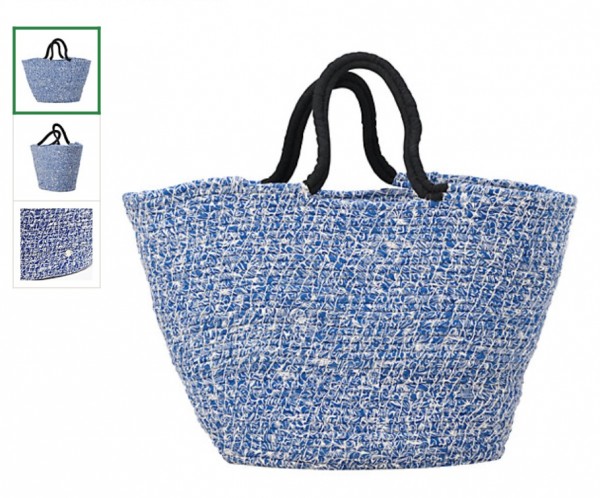 BASKET in melange fabric weave – FCUK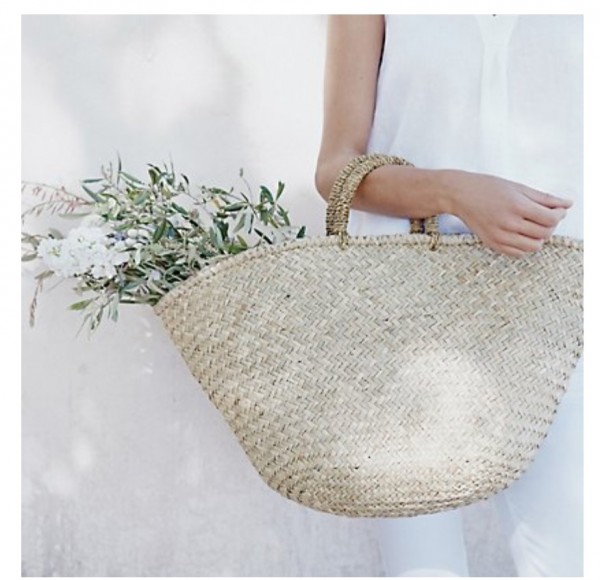 TRADITIONAL BASKET – The White Company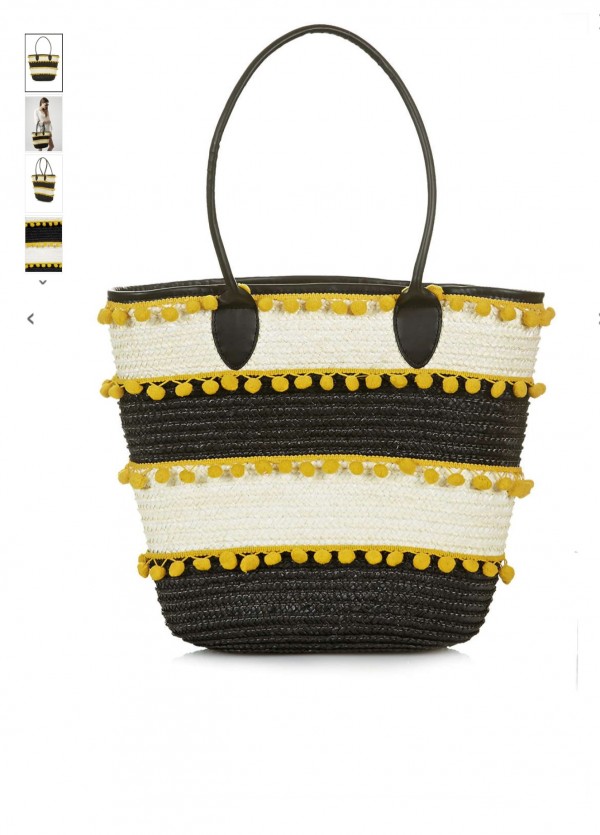 STRAW SHOPPER – TopShop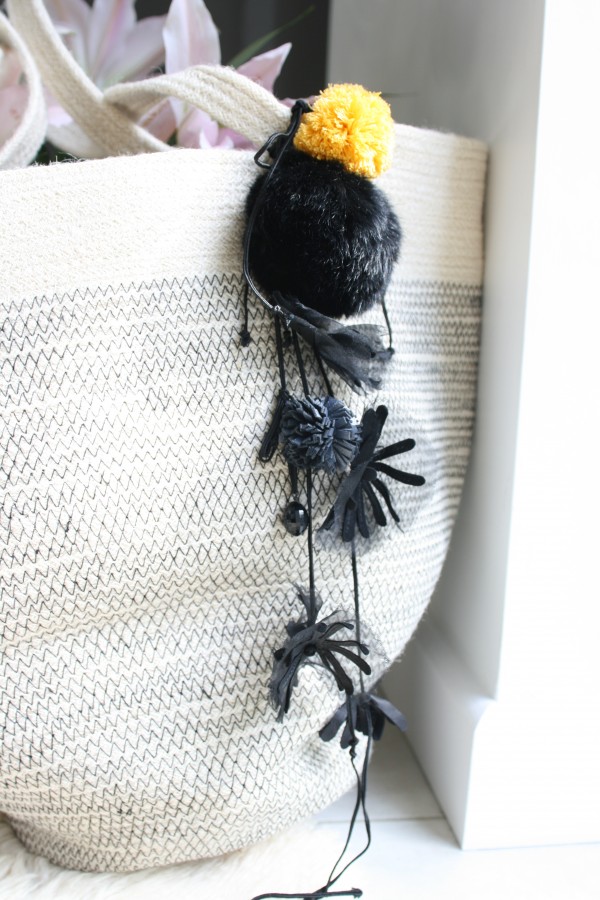 If you want to go really crazy then just keep going! the sky's the limit!! More is more! Have fun. Fashion should be fun. Be inspired. I've added tassels to bags; pom poms (and more!!) to baskets and extras to scarves!!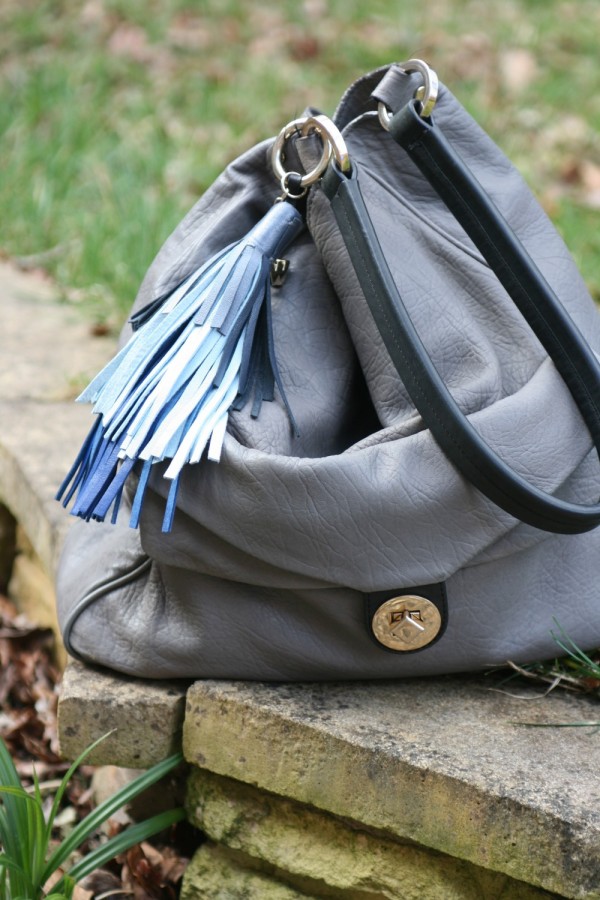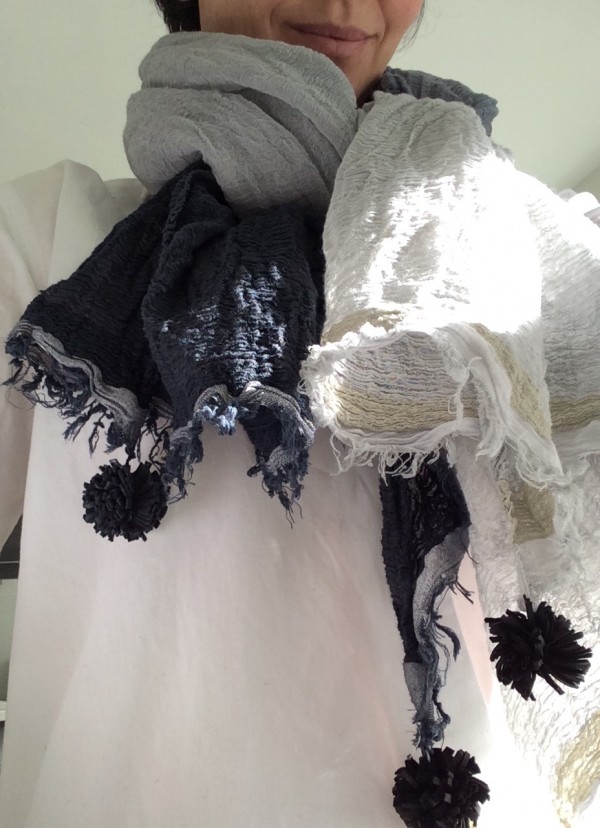 Leather pom poms are my new invention, though a little tricky to master. I've included a short video made by my son for your enjoyment!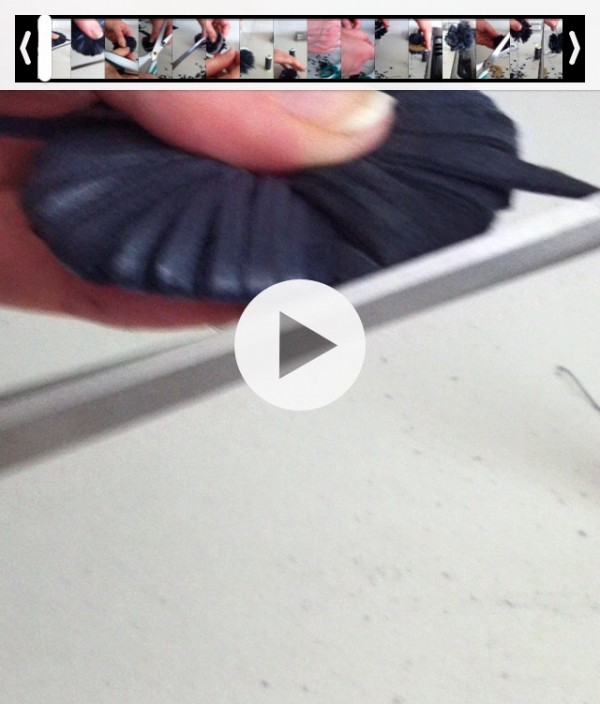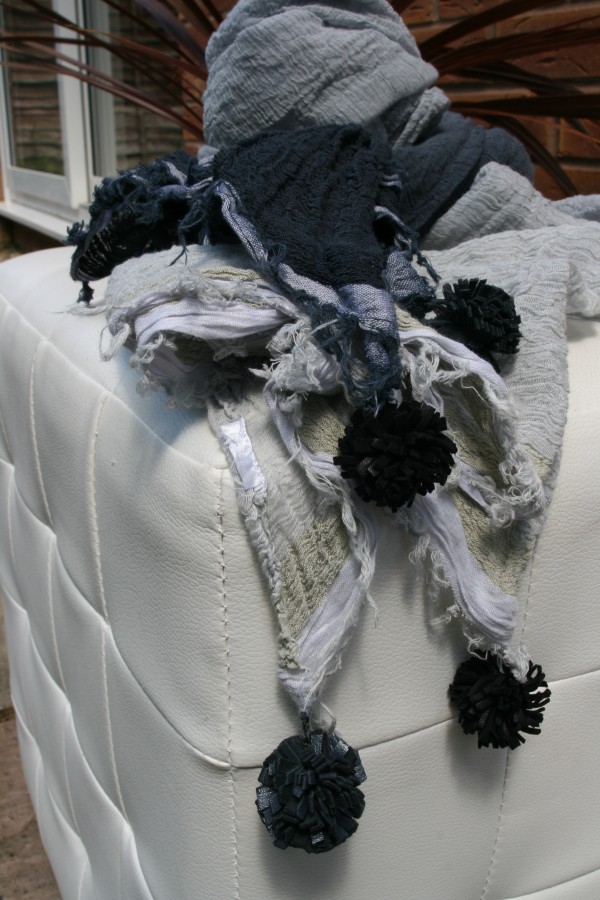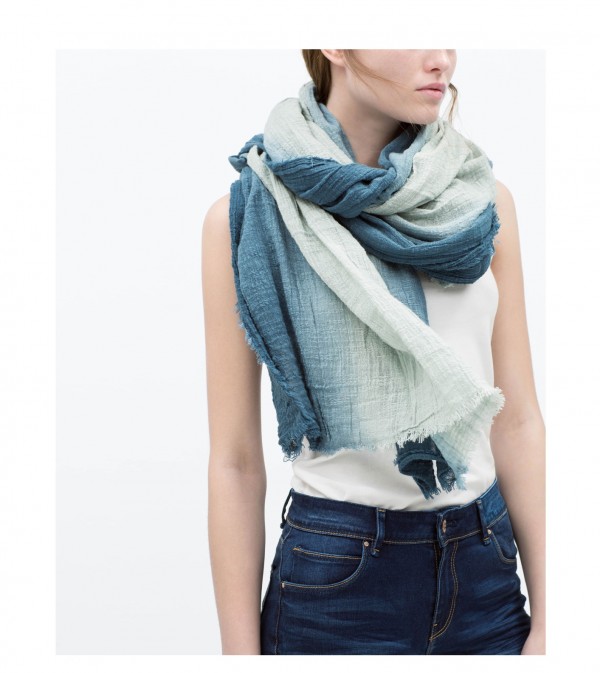 similar ombre scarf – ZARA
Thank you for reading and please let me know if you have a go at your own DIY projects.