ANYTHING GOES SO HERE GOES NOTHING!
This Spring pretty much anything goes when it comes shoes. In my last blog I expressed a similar feeling when it came to the fashion this season. I've never seen so many different styles all fighting for the lime light! There's "barely there" sandals; block heeled sandals; wedges; mules; stilettos; ankle straps; laces; flatforms and platforms; plimsolls, pumps and skaters; shoe boots; peep toes and espadrilles and even then I'm sure I've missed a few. I think I can hear you all shouting them out like the audience on The Generation Game! "Cuddly toy"; "toaster"; "Gladiator sandals!!"; "sock boots"…… I think you get my point? "Queen shoes!", OK, OK!!!
"Flip flops". Come on.. enough already!….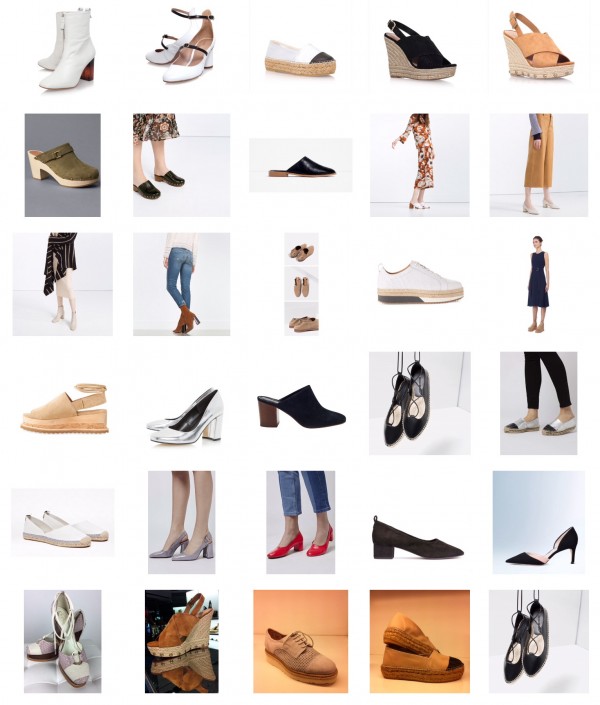 IS THERE ANYTHING REALLY NEW THEN?
Well, fashion has a canny way of making the old look new and fresh. A classic will date eventually but if you're lucky it will date very slowly. A "classic" blazer from the 90s will look very different to a classic blazer today. When fashion revisits a theme from the past you can guarantee that your old "classic" will still look like a vintage find. The powers that be are very clever and design will always move on through innovation in garment construction and the development of improved fabrics which will all lend themselves to creating a new and more desirable product. Have you ever thought while looking at a current magazine, "I've got an item just like that somewhere from years ago". When you find it and you put it on it's nothing like what you were looking at in that new glossy mag? Damn those rose tinted spectacles! That's what fashion does! There will be exceptions to the rule and a well cut and well made garment may well cheat the system?
WHERE WAS I GOING WITH THIS!?
New? That was it. The new shoe surprise is a spin on something old. Hence the rant above! I'm calling it "The Queen Shoe". There was an article in a recent magazine about our Queen and her style. She favoured a block heeled mid height shoe on official tours for comfort. She had them custom made by a few designers and by a company called RAYNE. I remember my mum having a pair made by them in a soft pink satin. Suddenly I was looking at a mirror image of our dear Lizzy's shoes in the shops! I have to admit that I did order and try the TOPSHOP ones in pale grey thinking that they would be really comfortable out shopping with clients whilst maintaining an air of elegance. I showed Mr. W who thought they were hideous (I realise that they are probably "man repellers" – not a real word but a seriously stylist blogger). As I value his opinion I had to take my blogger's  head off and agree!!! They were OK with cropped cute trousers but with a skirt I looked liked The Queen Mum let alone the Queen!  I concluded, therefore that I love the idea of them but I won't be wearing them any time soon. My heart says "french girl chic", my head says "frumpy fashion disaster!!". It's amazing what those rose tinted specs can do!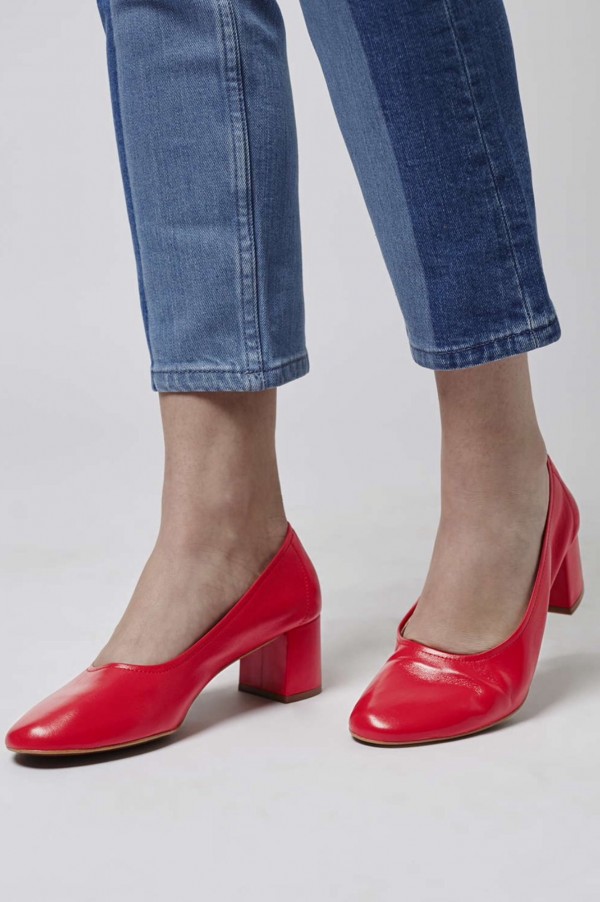 HEELED JUNO PUMPS – TOPSHOP
available in other colours on line and I trialled the pale grey.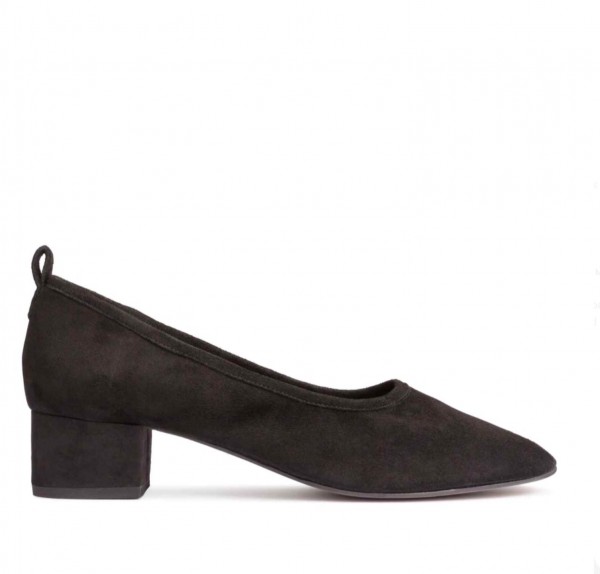 REAL SUEDE PUMPS – H&M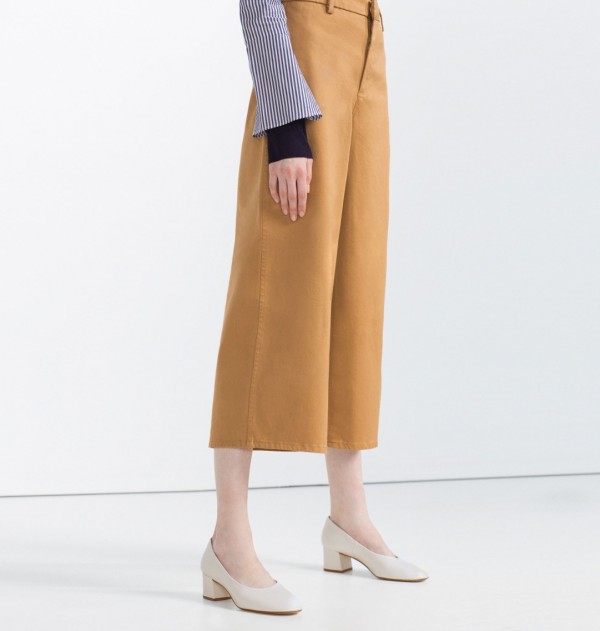 LEATHER SHOES – ZARA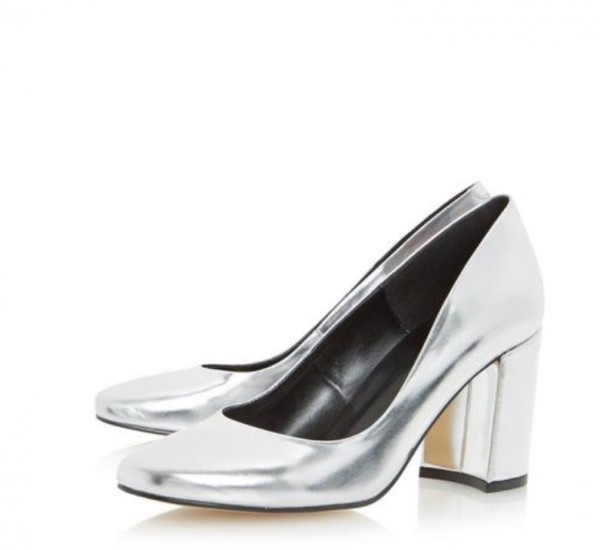 SILVER LEATHER PUMPS – DUNE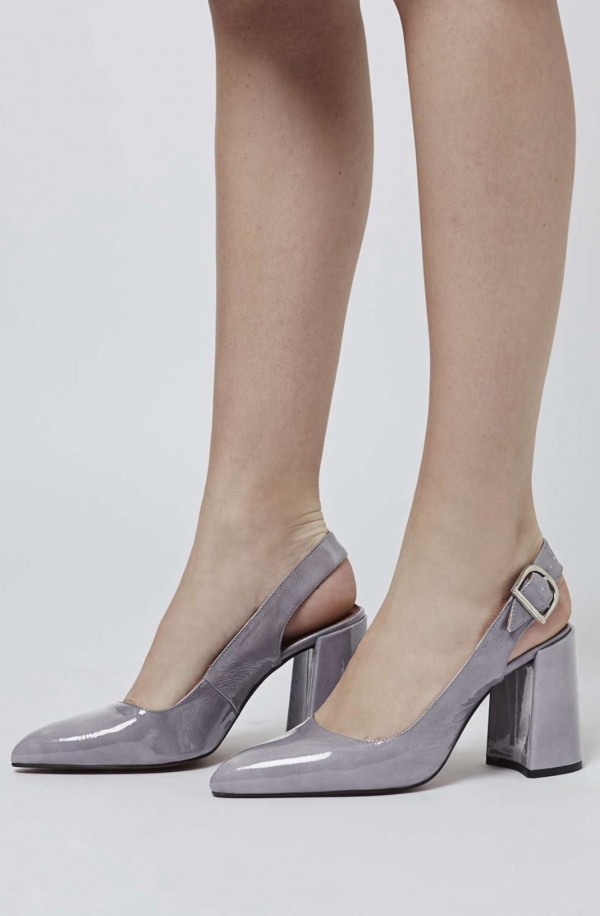 LEATHER SLING BACKS – TOPSHOP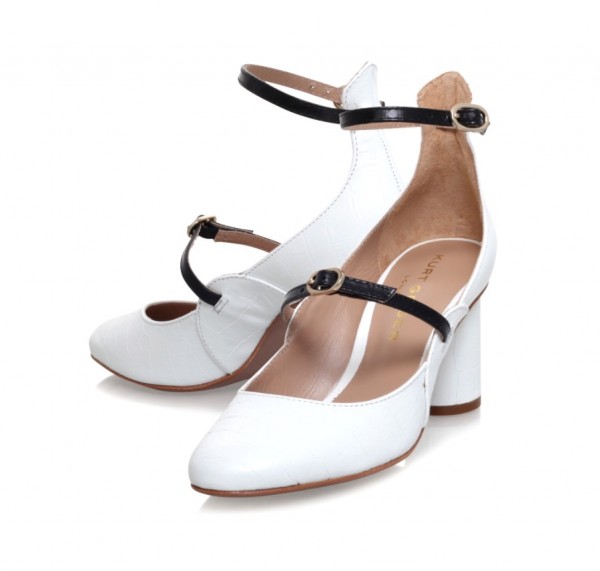 MARY JANE QUEEN SHOES – KG
PICK AND MIX AND IF THE SHOE FITS EDITED BY THE X MEN!
This season it's not as simple as giving you that list that I started at the beginning of this blog. Why is it NEVER simple? My blogs are free and a labour of love to those who enjoy reading them but I do wish they could be easier! Just look at all the links!!! The shoe styles have been thrown into one big melting pot. Throw in slip ons; flatforms and espadrilles and you can get anything poured out! Even those lacey little pointed flats that were everywhere last season have been reinvented with an espadrille sole. So we have mutant shoes in all their guises. Take my categories with my usual pinch of salt as they are so vague I'm not sure if they exist at all! I'll lump these shoes together as best I can. You will find a pair that speak to you and feel right for your own individual style. There is one thing I can promise you this season is that you are bound to find a shoe that fits!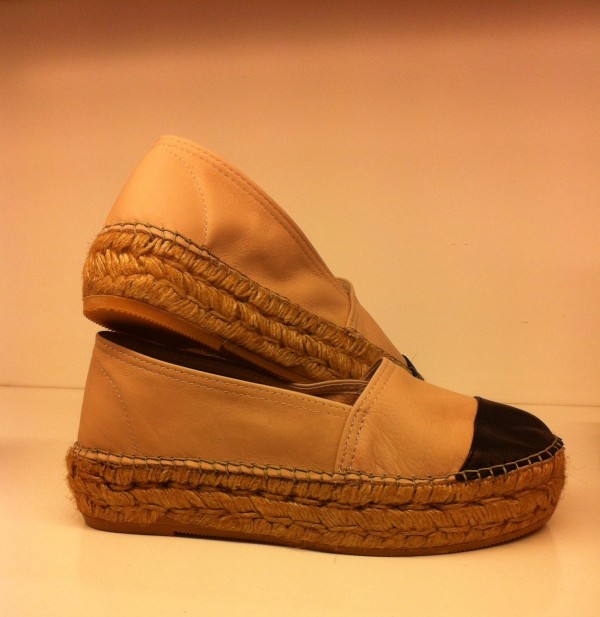 LEATHER FLATFORM ESPADRILLE – KURT GEIGER
espadrilles at Kurt Geiger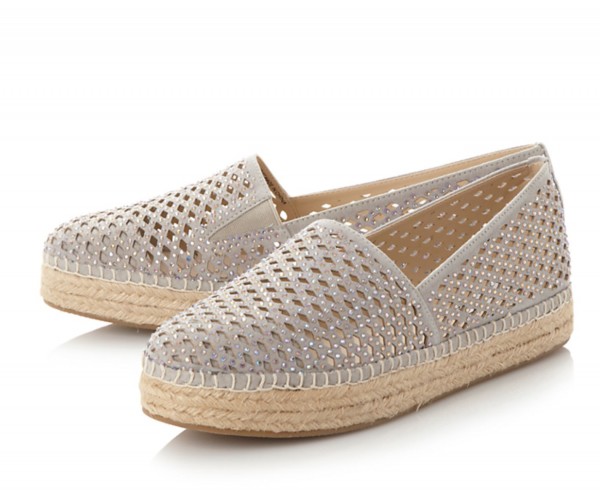 LEATHER ESPADRILLE – STEVE MADDEN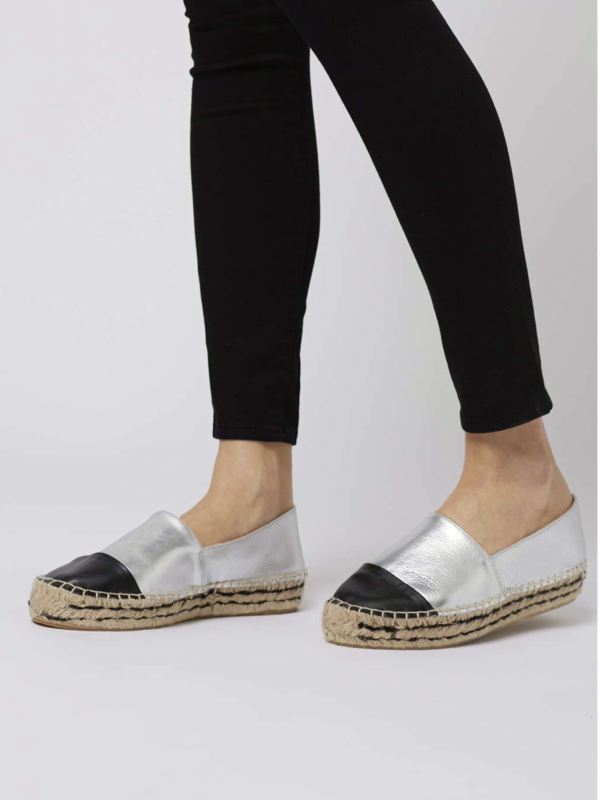 FLATFORM ESPADRILLE – TOPSHOP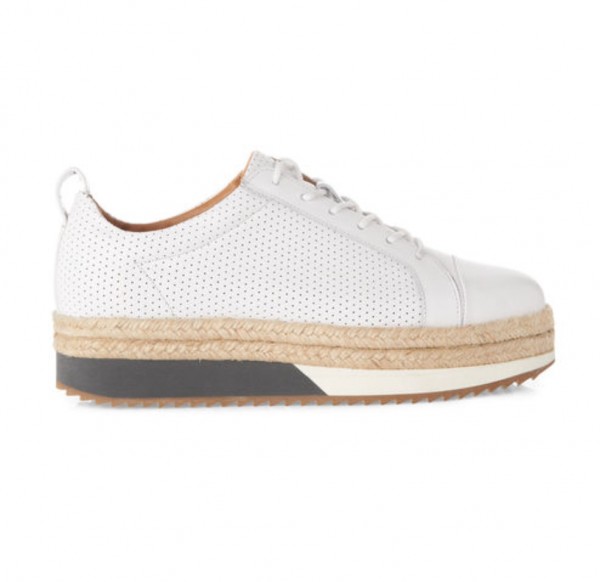 ESPADRILLE FLATFORM TRAINERS – WHISTLES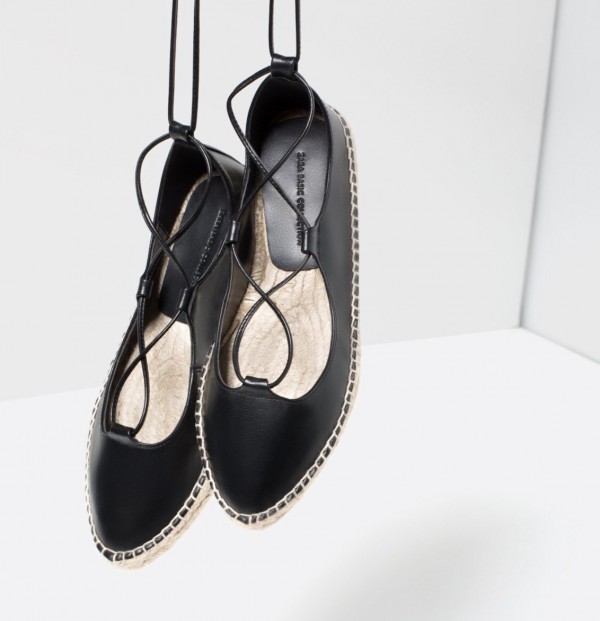 ESPADRILLE SOLE POINTED FLATS – ZARA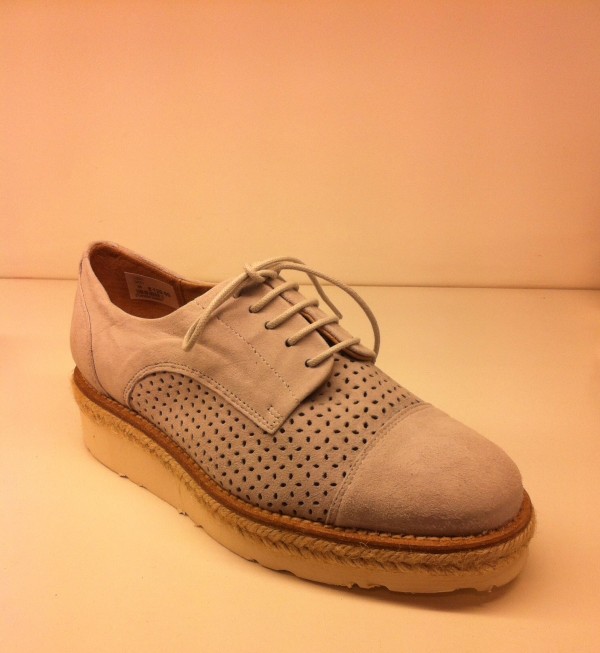 BROGUE? ESPADRILLE? FLATFORM? – KURT GEIGER
photographed in store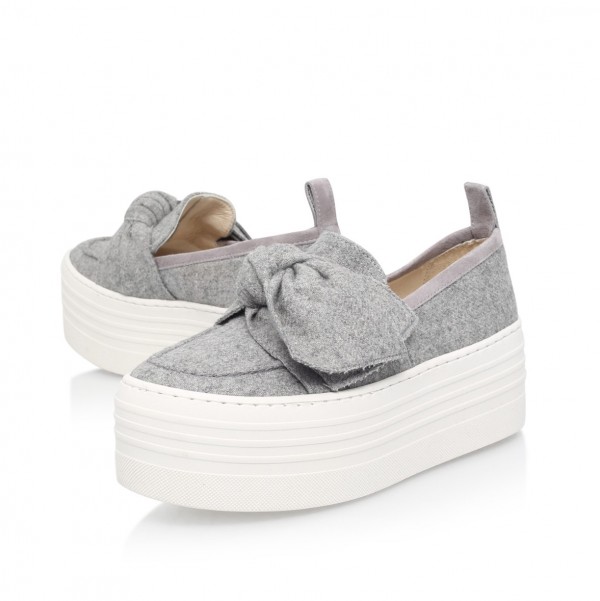 ????? – KURT GEIGER
HERE COMES THE SUN!
The beauty of shoes is that they can catapult your look into 2016 in an instant. That's why I had such high hopes for my little queenie shoes! I always make a point of getting clients to look at their shoe wardrobe. Investing in a few key styles can make a massive difference to getting dressed quickly and effortlessly in the morning. There's nothing worse than putting together a killer outfit only to realise that you've killed it with the shoes!!! The benefit of summer styles is that they can be quite pocket friendly to boost your options. Flip flops and canvas espadrilles can be very reasonably priced. Shoes are a great way of injecting colour into your wardrobe too. Shoes have a magical quality to change your look in a moment. Plimsolls with a pencil skirt and an over sized white shirt in the day can look relaxed and edgy. Put a pair of d'orsay heeled courts with the same outfit and you have instant glamour. I'm not teaching you all to suck eggs but it's just an example. Don't think that that pair of patent nude court shoes goes with everything, it doesn't. Broaden your horizons and give some new footwear a trial run!
COLD FEET AND THESE BOOTS WERE MADE FOR WALKING!
Need a style up date that you can buy now, wear now? Well this could be your lucky day! It's a progression on from the eternally stylish tan boot for Spring. It's the neutral sock boot. I like a neutral coloured boot. When the weather's still a bit chilly then the pale toned boot comes into it's own. I'm making a conscious effect to ditch the black boots and clothing at the moment. It's cold but the sun just makes me want to wear a bit of colour. The sock boot is a great way to fill in the gap under your jeans and cropped trousers. If you're brave then they can be more flattering than a dark boot when worn with a skirt as the temperature rises. Not a look I like to try with my gym calves but it's a trend that is there if it works for you.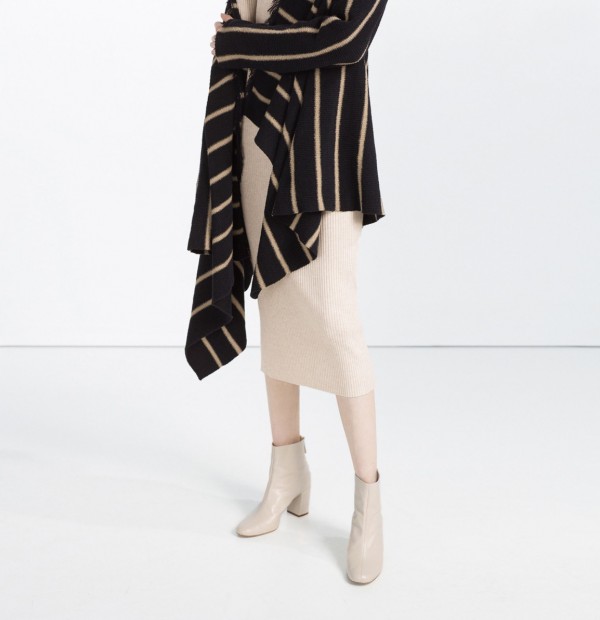 LEATHER BOOTIES – ZARA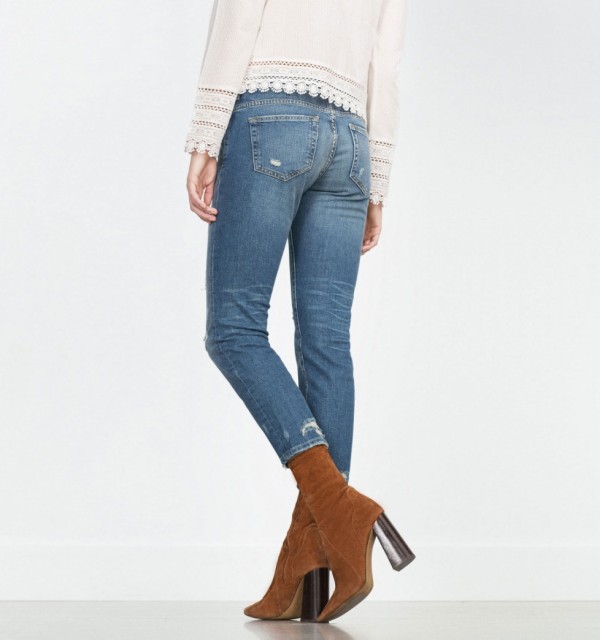 TAN SUEDE SOCK BOOTS – ZARA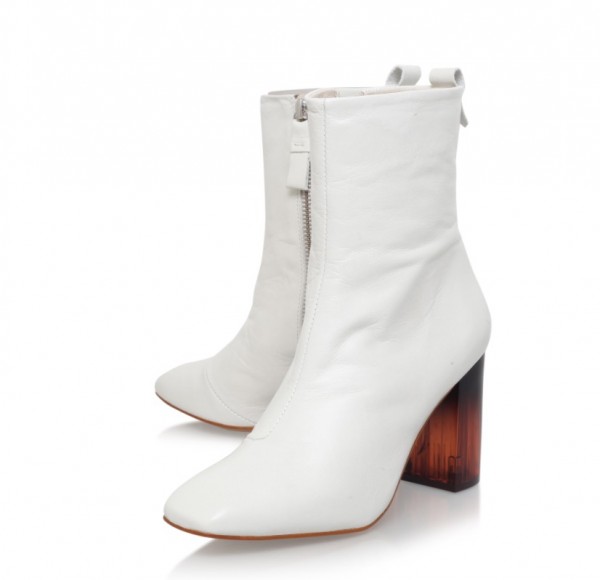 BOOTS – KURT GEIGER
LAZY SHOES!
I like the idea of these! Just slide this style on! From mules to slippers (fur lining optional!). There's a style here for everyone I'm sure? From elegant to Scandi cool; from edgy to 70s inspired.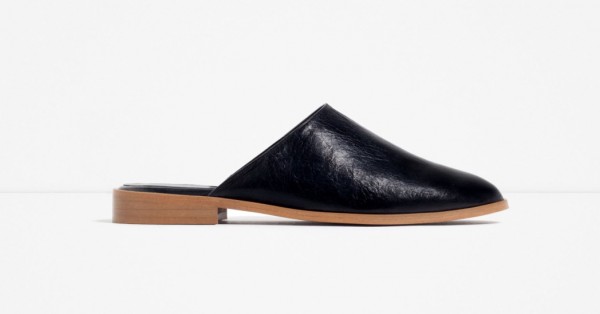 LEATHER SLIPPER SHOES – ZARA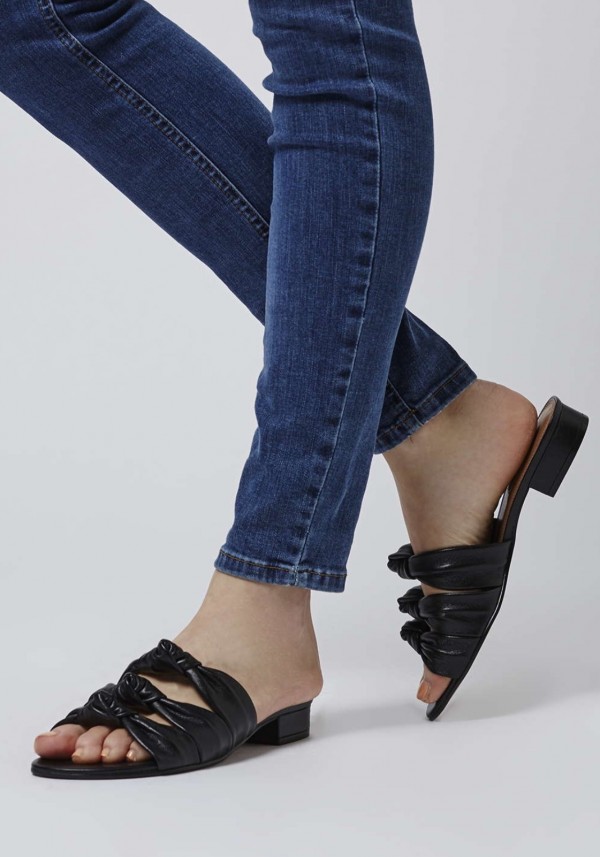 LEATHER SLIDERS  – TOPSHOP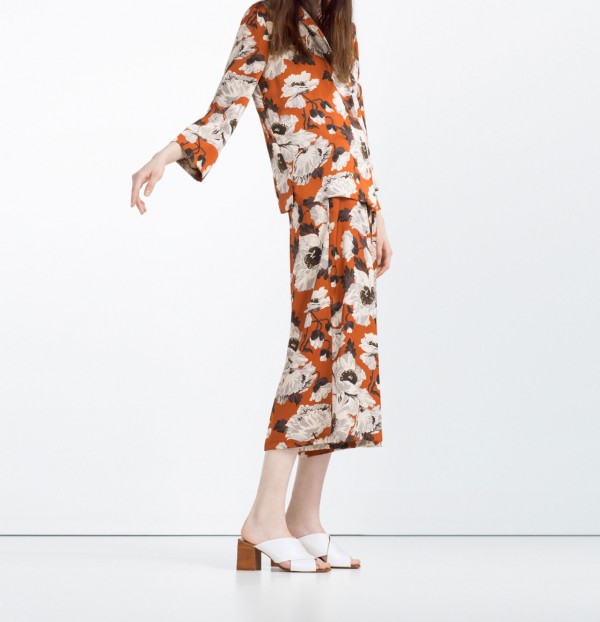 CROSS STRAP MULE – ZARA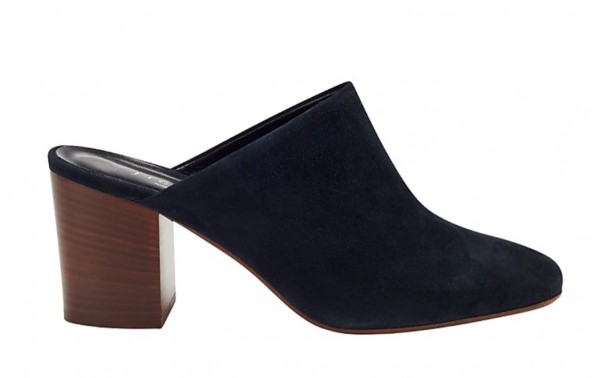 SUEDE MULE – JIGSAW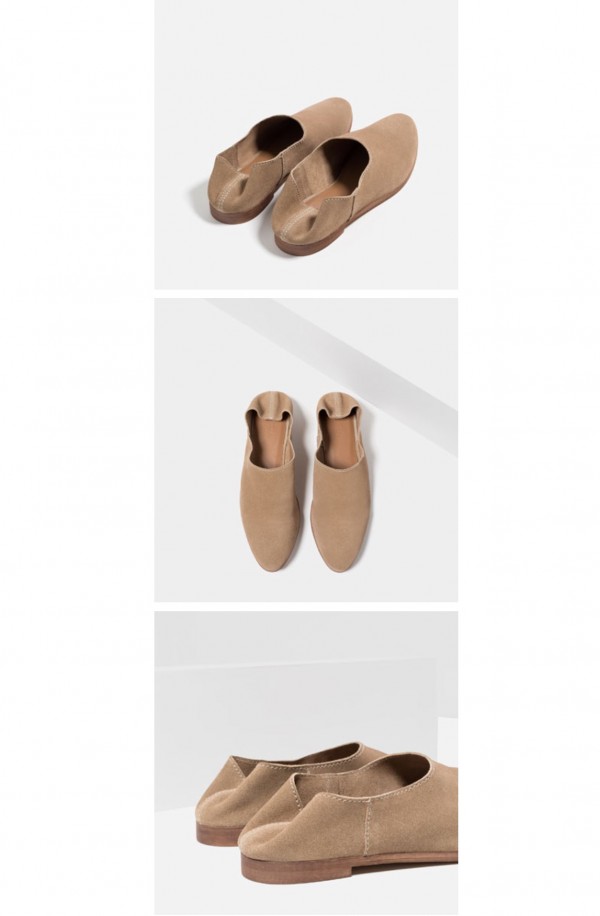 FLATTENED BACK SLID ONS – TRF ZARA
 (style tip: do this with a cheap pair of canvas espadrilles this summer!)
GET YOUR CLOGS ON!
I am going to make my life easy here. All I'm going to say is that I can't believe my eyes that they are here again.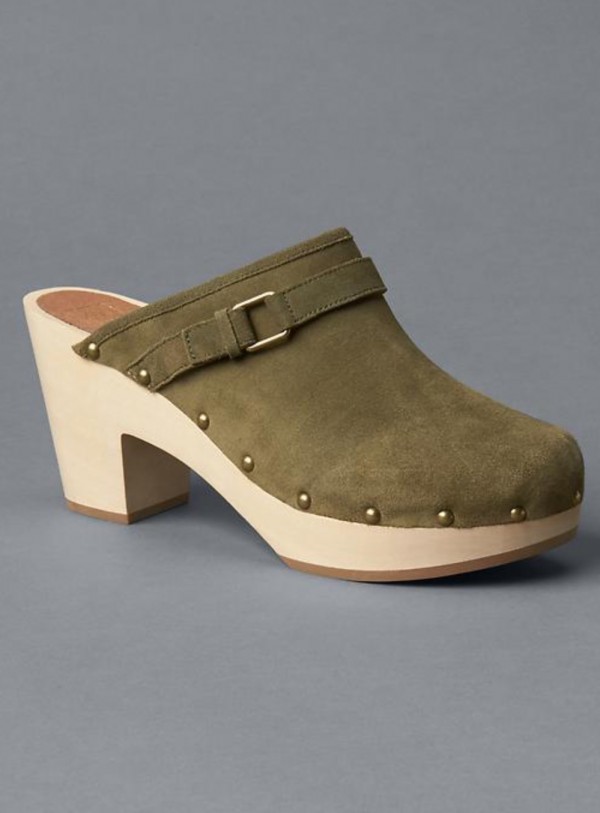 SUEDE CLOGS – GAP
I sized up in these when I tried them in store, I actually liked them though not for me. Lovely colour.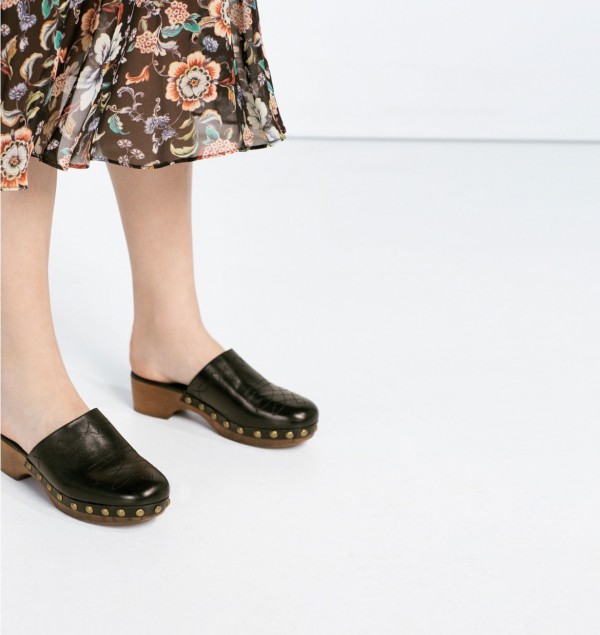 LEATHER CLOGS – ZARA
WEDGES!
A summer classic. Rarely is there a Summer without the humble wedge. It's a style I have no problem in investing in year after year. I love a wedge with a wide legged trouser. I've moved on from a full length flare but with a cropped flowing trouser or a kick flare jean then I will wear my statement wedges with pride this Spring.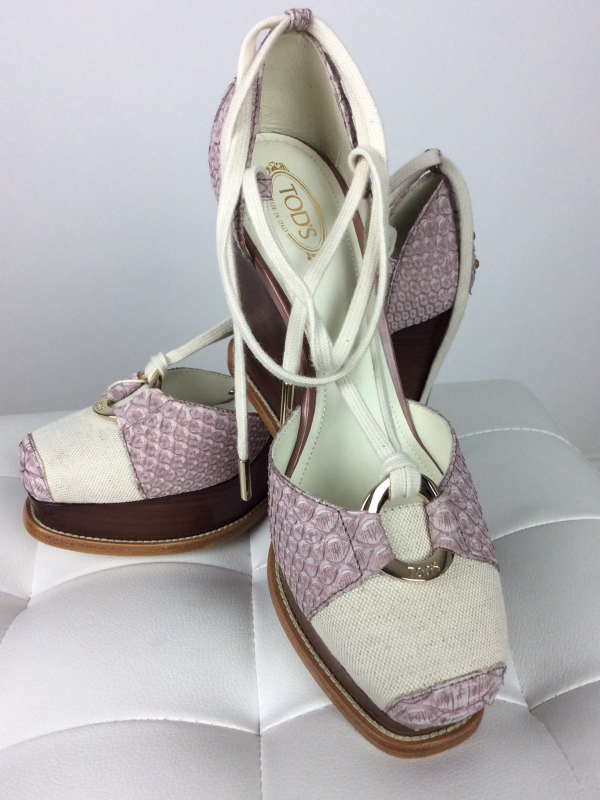 TOD'S WEDGES – from YOOX in the sale (sold out but similar in link)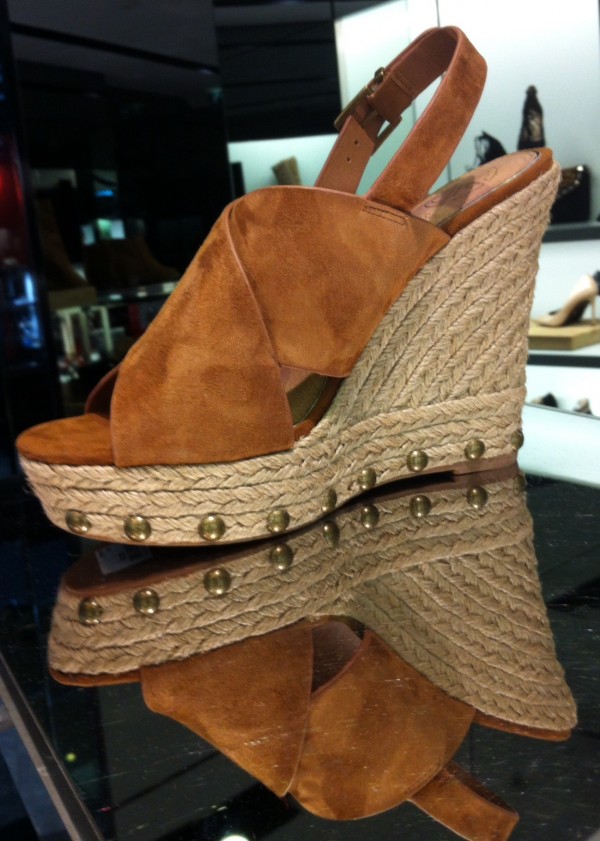 TAN SUEDE WEDGE HYBRID CLOG/ESPADRILLE! – KG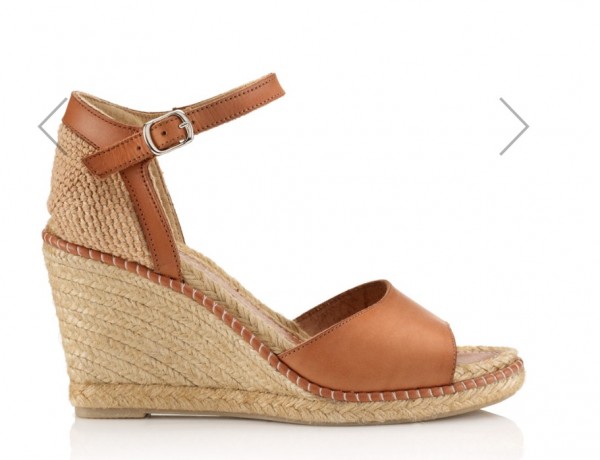 WEDGE SANDAL – JIGSAW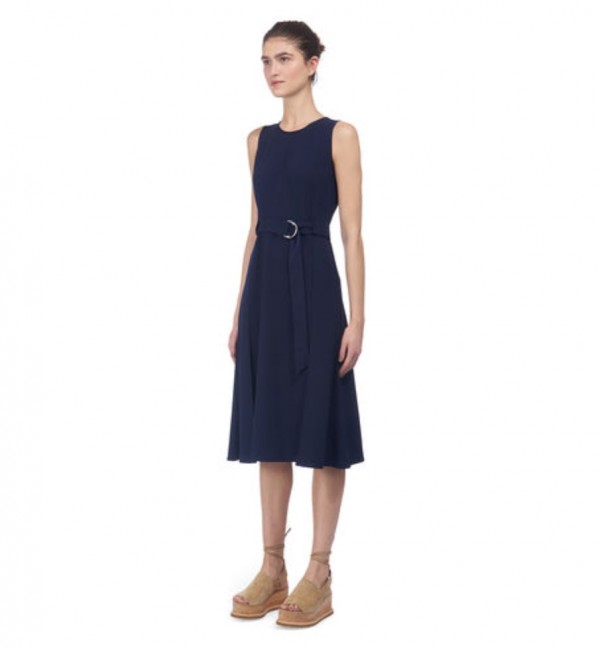 SANDAL – WHISTLES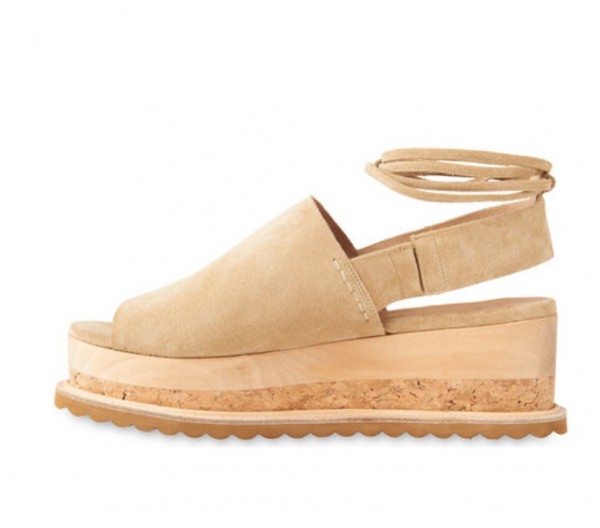 AS ABOVE – WHISTLES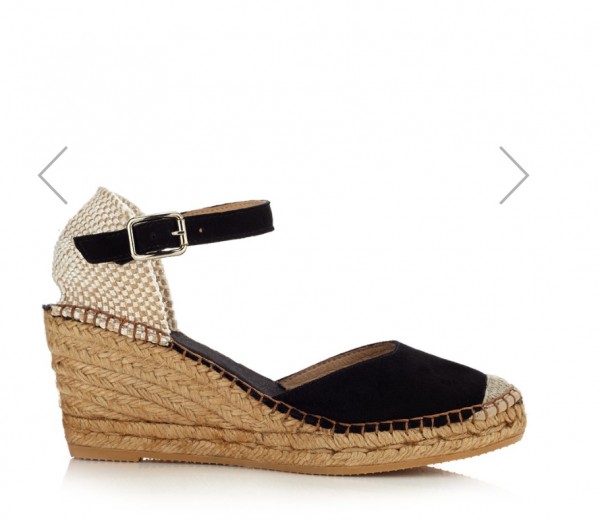 CLOSED TOE WEDGE – JIGSAW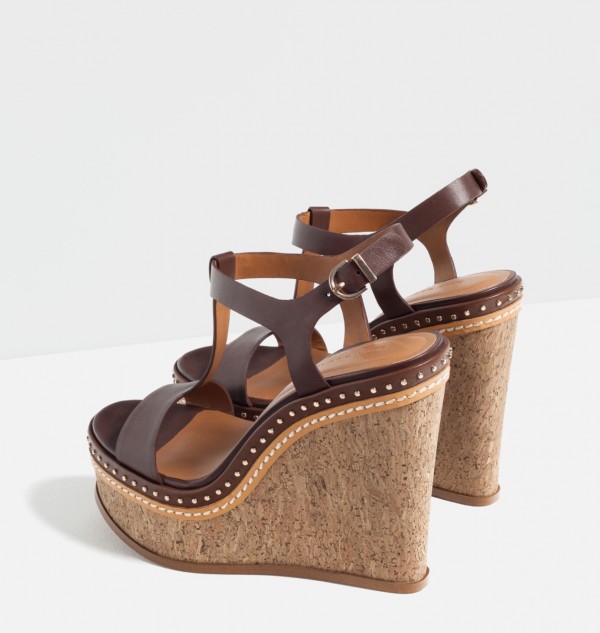 LEATHER WEDGE SANDAL – ZARA
D'ORSAY COURTS!
This is a great shoe style for work. If it's in a wearable height it can offer the elegance of a full court shoe but be more suitable to lighter Summer outfits for the office. It's a favourite of mine as I do love a pointed court shoe with boyfriend jeans for an easy going out outfit. The open sides lend themselves to wear this style with bare legs in the hotter weather too so this little shoe can work well with all trouser shapes and skirts.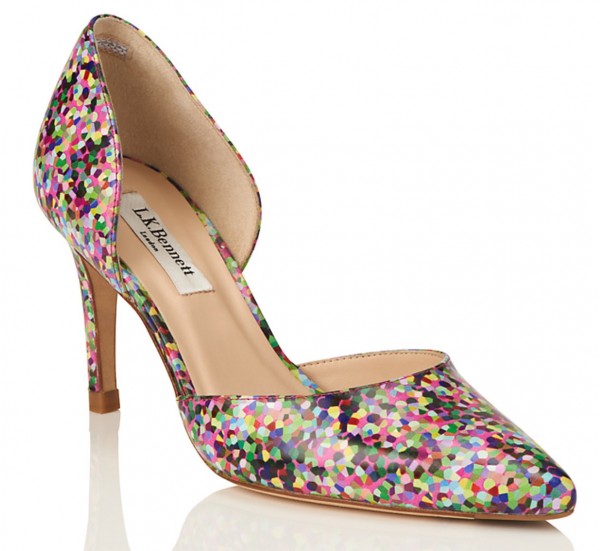 Add a pop of colour! D'ORSAY COURT – LK BENNETT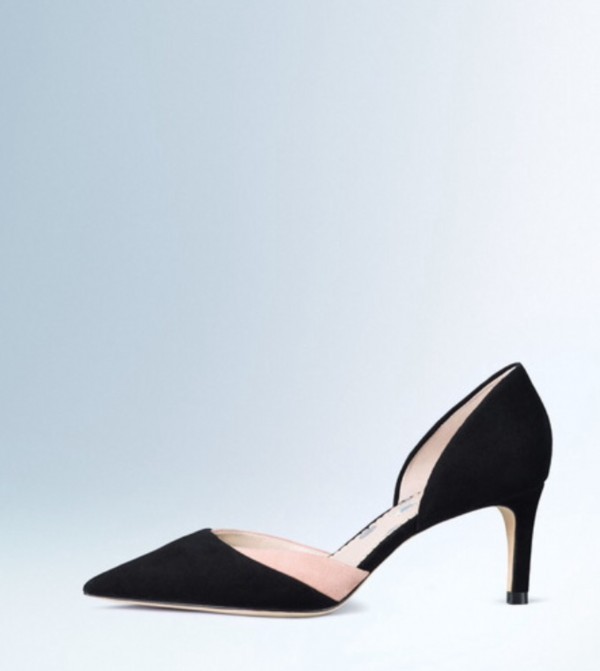 D'ORSAY SUEDE COURT – BODEN
I have the winter version of these and I love them.
(also available in other pretty colours)
This Spring is the chance to really have fun with your footwear and shake things up a bit. The high street is too good at producing pieces to lust over and even as I go to a website to do the links for this blog I see something new that catches my eye that I wish I'd included. So forgive me for missing anything out as it's moving so fast! I will be trialling the neutral sock boot though I might have to wait up to six weeks for mine. That's a whole other story. In short,  I tracked down the last pair of "muse" boots  from TOPSHOP.  I pestered the poor sales girl so much on the phone (the said store was MILES away!!!) that the manageress finally gave in and did a store transfer! Not normal company policy and it could take six weeks! Welcome to my world! I will also take my wedges for a whirl and have a punt on a pair of slip on slippers!
What takes your fancy? Hopefully the weather will be warmer soon and I will get a chance to post some outfits and get to grips with some successful purchases or some high street high lights. I'm not sure yet what the next blog will be? Maybe bags? Not sure, we will see…
THE RESULTS ARE IN!
That white shirt from BODEN from my last blog? I gave you all a bit of a running commentary on Facebook during my trials and tribulations. It was obviously a success for lots of ladies as it has glowing reviews. I have come to realise that what I expect from my clothes at BODEN is not what others expect. I'm sad that we don't get along. I love their shoes and purchase a pair most seasons but their clothes just don't float my boat. It's just me. Don't hate me for going against mother nature and not liking BODEN clothes. So, that shirt. I guess you've realised that I was indeed glad that it came with free returns. I don't want to go into one but it went back. It was white; it was a shirt but it wasn't great. It's worth a try if you're not me but……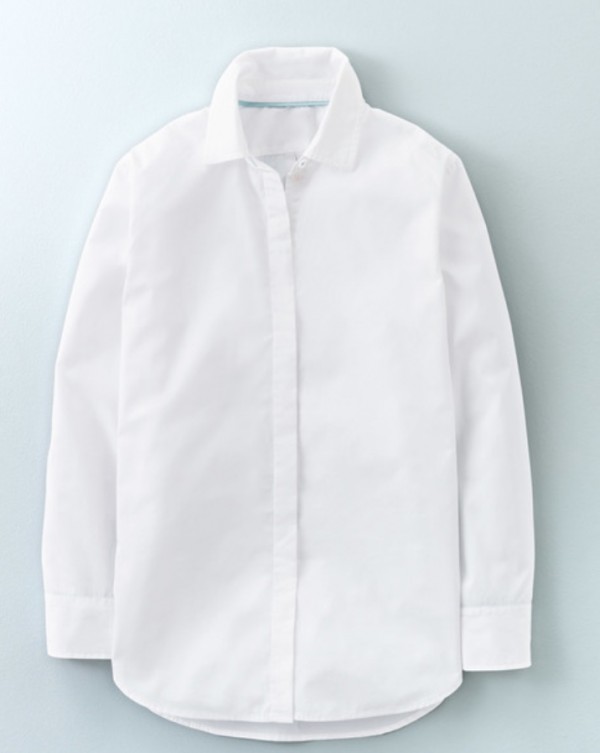 The search will continue and I'll keep you posted!
Thanks for reading