NEW BRAND, NEW TOP, BUT DEFINITELY NOT NEW EVERYTHING!
Do you remember that I'd said I would fill you in on the other item that I bought from a new brand I was trying? Well, this is it! I bought this blouse for work so I keep my modesty when I bend down; it's of the moment with the cold shoulder details; it's a bit more expensive than I might normally spend but it is made from a nice weight of viscose for easy care over silk. I've been trying lately to practice what I preach and buy less but buy better. The brand is "& Other Stories" by the way. I found their sizing a little on the generous size perhaps, so I'd recommend trying your usual size or maybe one down? It totally depends how your like the pieces to fit?  There's not much more to say! Unlike me I know when it comes to ranting on and on about clothes! Everyone loves a good top don't they?! I've found this blouse super versatile too as you can see from the pics below it first came out to play worn with jeans for a stroll around the City on a Sunday with Mr.W and the kiddie winks for a spot of Pokemon hunting! It was a beautiful September day with a hazy light for taking some pics with atmosphere. I have now worn it too for work paired with flowing culottes and heeled sandals. Being viscose it did crease where I folded but I just go with the flow with stuff like that, it never bothers me and like linen, it's better to not worry it just looks more relaxed that way! Pound for wear, I think I might be quids in with this one.
GREEN EYES!
Love a bargain, hate the sales! Sometimes right at the very end of it all though when the rest of the store is back to it's tidy self, a little bargain pops up because I can stand shopping again! The mirrored shades in the pictures were £4 from New Look!  These green shades "spoke" to me from across the store and at that price why not? I'm a sucker for anything these days that makes for an interesting photo as most of the time I'm Miss Black, White or Grey!!! Rarely doing print, though might do a stripe??!!!
I SHOULD COCO!
It seemed only right to throw in a bit of Chanel into a blog which featured black toe cap courts! Don't worry, I've not won the lottery, it's just the lippie!
BECOMING A FIRM FAVOURITE!
What? Topshop straight jeans. I absolutely love their straight cut jeans. Either 99% or 100% cotton they are authentic denim at an amazing price. I love everything about them – the denim weight; the cut which goes with pretty much everything (I won't say everything or Mr.W will ask why I need all those other jeans cuts I have in my wardrobe!) and the different leg lengths that are available so that I can have my fave jeans to wear with different boot or shoe styles. Like all fashion they won't be for everyone. Not everyone will like the button fly which adds a little bulk at the tummy; not everyone will like the retro vibe they give off  and not everyone will like the lack of stretch or the straight cut. The surprise though for me was that what is deemed as a brand for teenagers, became the place where I find most of my jeans.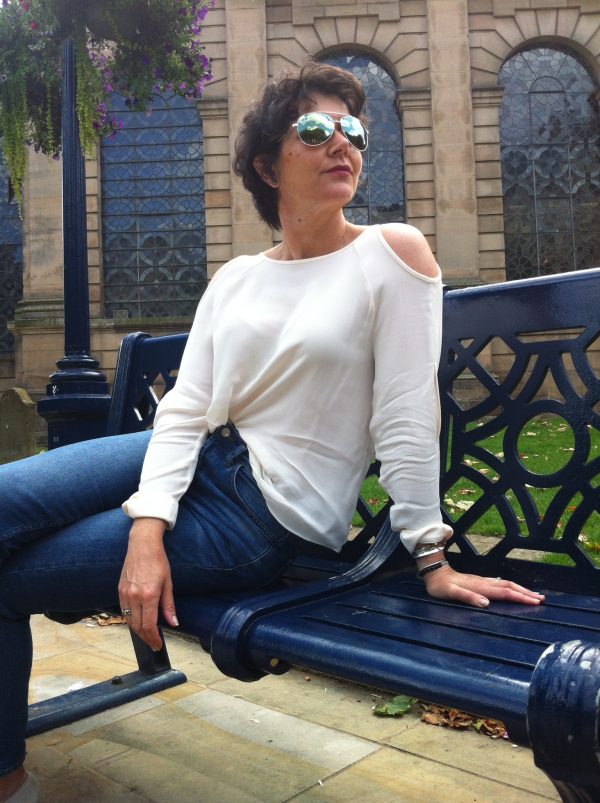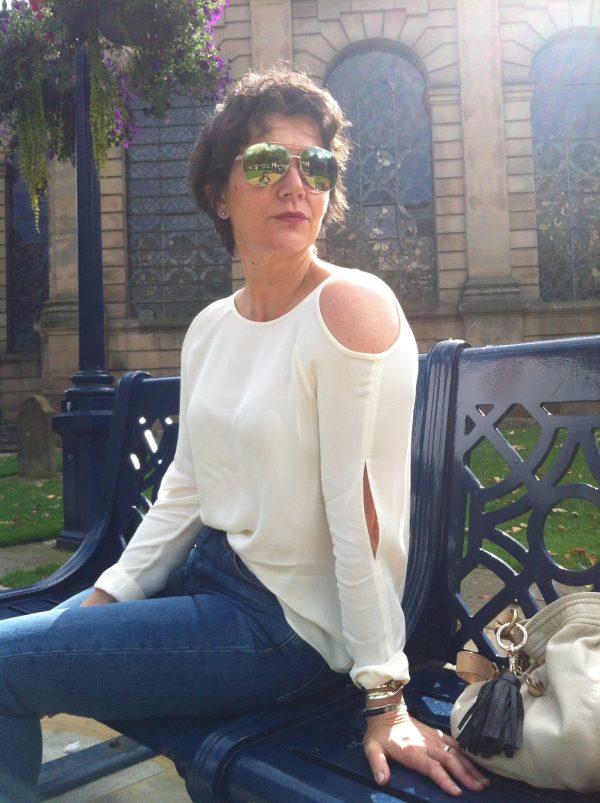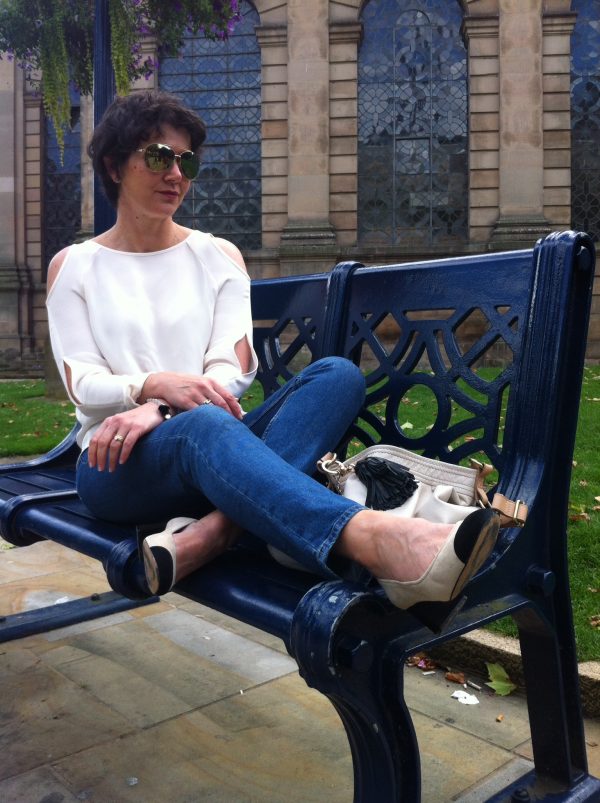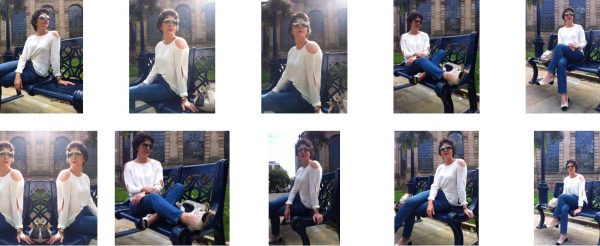 BLOUSE – & Other Stories
JEANS – Topshop (straight)
SHOES – Office
MIRRORED SUNGLASSES – New Look (bought in store)
LIPSTICK – Chanel rouge allure
Thanks for reading.  Thanks for your support and I'll be posting again soon. x