And away we go! I have to admit it was a bit daunting doing the videos after what has felt like very long break!
We all got through the last few months in our own way. Some of us lived in our sportswear and some of us dressed up for dinner at home.
As life is moving forward and I felt comfortable buying non essential items online these videos seemed relevant again. I felt like I had the head space to give them the time they need to plan. The styling videos have never been full of new season pieces and have always been more about giving you ideas and something fun to watch using  clothes that you may well have similar to yourselves at home. For this reason they're not always exactly as I'd like them to be but that's not the point! It's not about "that" dress or "this" thing….you'll have different items in your wardrobe and you'll suit different shapes and lengths. Hopefully it's inspiration enough to show how versatile certain items, we've probably all got a version at home, can be. A logo top? A printed skirt or dress? A satin slip skirt? Trainers? Jeans? Shorts? 
Ironically this video is all about the FUND JUMPER. A new discovery found in lock down! I fell in love with everything about the brand when I saw one on a connections post on LinkedIn. It's a small brand that's giving back. Every jumper sold funds 100 school meals for children in poverty. Beautiful British wool/cashmere jumpers made to last and be loved. Each one lovingly embroidered with an inspirational or thought provoking quote. My son chose my quote for me which makes it extra special. I do admire small brands that are prepared to give back to charities and communities that are in need of help. Imagine what could be achieved if the big guns did this too?
You may have a logo T or sweater of your own that you can style different ways. For the beach, worn with print, for a day shopping or for casual drinks with friends. I'm sure you could all pull out a skirt or a dress that you could style this way? I've always loved how a piece of soft relaxed knitwear can make everything look a bit more effortless, like you've not tried too hard.
I hope you enjoy this one. I'm in dire need of the hairdresser and my hair just got bigger and fizzier under the lights as the video progressed! I've included make up and lots of different accessories on the video.
Thank you for watching.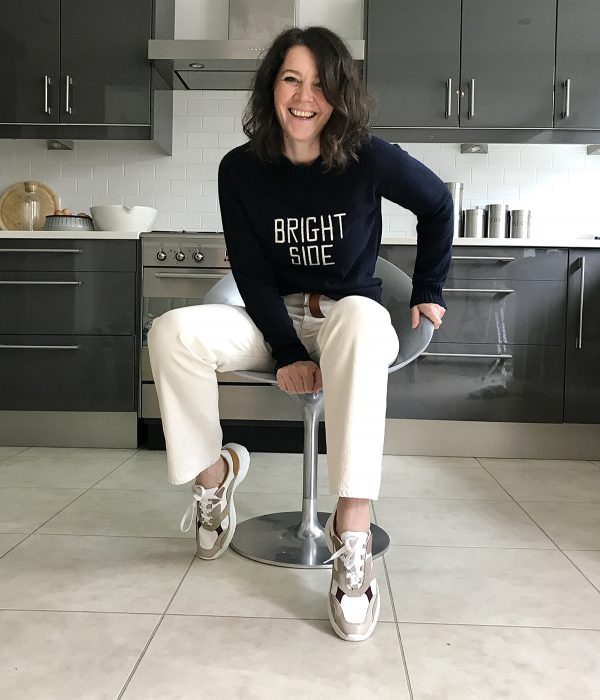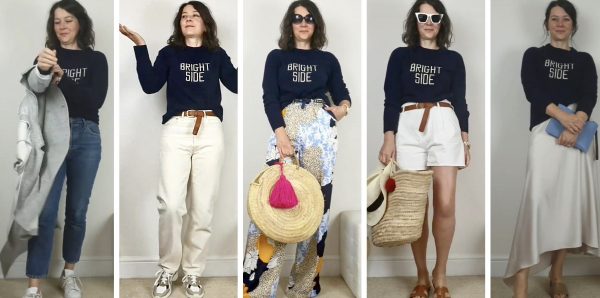 JUMPER throughout FUND Jumpers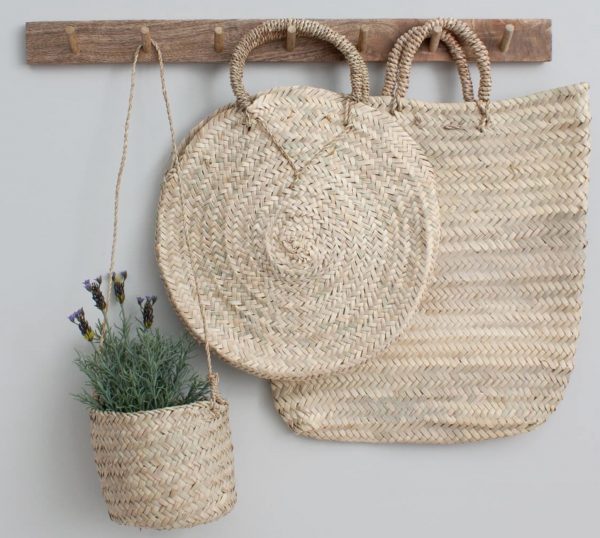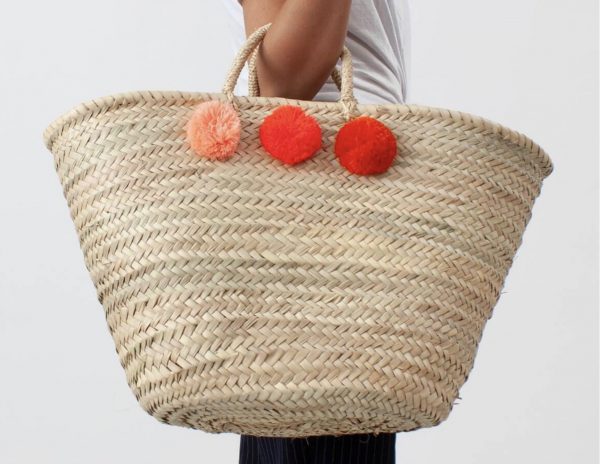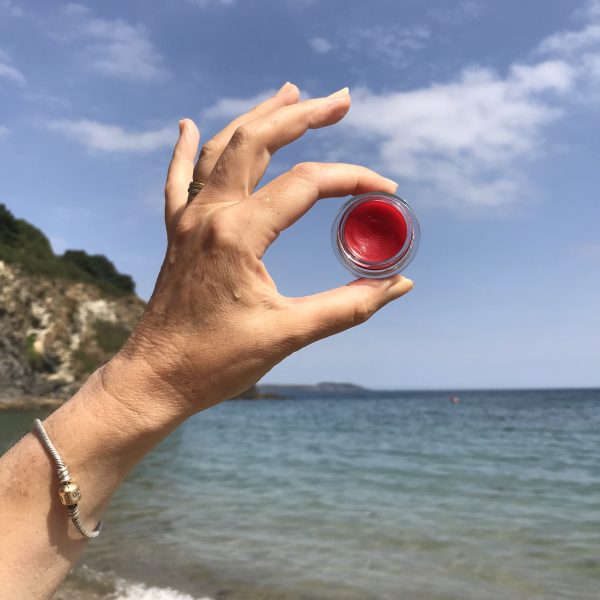 MAKE-UP used throughout – TRINNY LONDON
BASKETS throughout – BOHEMIA DESIGN
SUNGLASSES –  H&M
DENIM SHORTS –  UNIQLO UK
SLIDES –  DUNE LONDON
NUDE LEATHER MULES – M&S
JEANS – AGOLDE available at REVOLVE (I'm wearing a size 27″)
Trainers sold out sale but I like THESE
I hope you enjoyed this short and sweet little blog post? There's another one coming soon to flag up another small but great brand that I found and fell in love with too over the last few months when I was able to slow down and spend some time looking at things that made my heart sing. I'm a bit like the no.19 bus through London…no blog for months then three come all at once! Ha ha! X