I FEEL LIKE A FISH OUT OF WATER!
Or do I? At the ripe old age of 44 I thought I had thought pretty much everything there is to think about fashion and it's ever changing looks. Not just fashion, but, more specifically my own wardrobe which has evolved over the years through my love affair with clothes. I've had highs and lots of lows through the changes my body has taken over the years through motherhood and beyond. I have always known that fashion doesn't change a great deal but styling does. That's what makes it so much fun! So what is this weird feeling that has been hanging over me at the start of a new season?
This week a funny thing happened. I'm not sure that I can actually successfully explain it in words. I've felt really unsettled, not because fashion has taken a massive turn in a different direction and I hated all my clothes! But because it has moved forward into a new season by pulling some shapes from the past along for the ride?
I was doing my usual wardrobe weed for the time of year. Though it is still really quite cold out with a very "lazy" wind ( too lazy to go around you so goes straight through you), I know that better weather will creep up on us soon enough. I like to be prepared! I like to have a good look at my wardrobe at home and get a feeling for what's right and what's wrong from last year! I can't buy a whole new wardrobe so I need to make what I have work really hard for me. I've been looking at the trends (with a shovel -not a pinch- of salt!); I've been looking at my own clothes; I've been researching on line what's new in, all to get a feeling for Spring.
So, what is this funny feeling then? I told you I would struggle to explain! I think it is deja vu!!! Not from years back deja vu, more that it's just happened type deja vu!!!! I know I've been here before and quite recently! I'm visual to I will explain with a picture or two, or more….
1)THE WATERFALL CARDIGAN!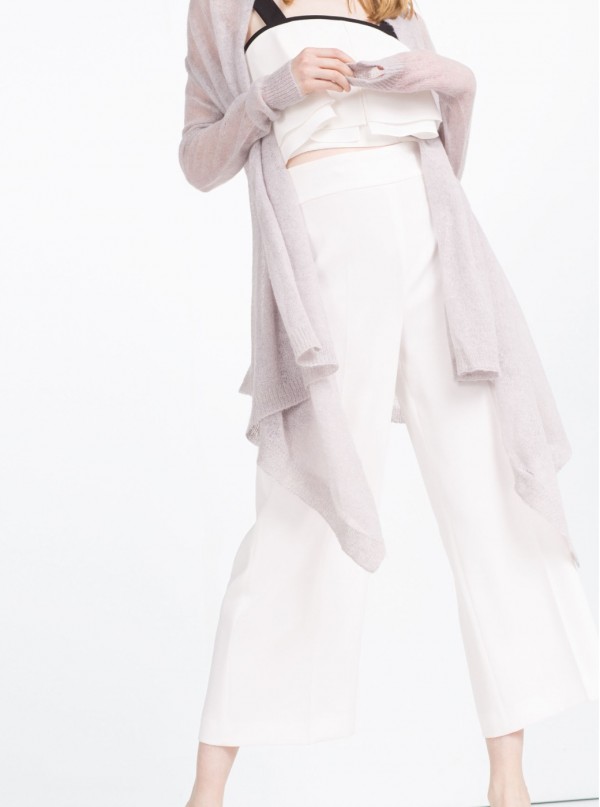 Cardigan – ZARA
Who remembers theses? It's an item of clothing I would throw on back in the days before cute little trophy jackets; blazers and biker jackets were on the scene. I bought loads of these just after having the kids. They were my mummy cardis!! Perfect for wrapping up small children on your lap. They conjure up memories of pregnancy and the smell of nappies and baby wipes! Maybe now you are starting to see why it felt weird to want to wear some of the items from a few summers ago again? I had bought a few with matching vest tops to wear underneath to make getting dressed post child birth really easy ( as in no thought required). So, unother weird thing happened! I really liked them again as there is a massive trend for co-ordinating clothing, or co-ords! Often in the form of layered knitwear so my "sets" were looking seriously on trend! Win,win I say- if only I could ditch "the feeling"! So, my little safe bet that I would throw on with skinny jeans and go had suddenly entered into the fashion realm of being considered edgy!! I am freaked out, clearly! What made the waterfall front cardigan work this time around was when I wore it with my cropped kick flare jeans that I love to pieces at the moment. I felt the grey cloud lift and I felt like I could start to face Spring/Summer 2016.
NEW WAYS FOR OLD FAVOURITES!
This wave of reinventing old classics won't stop at the cardigan. For ease of reading I'll make a list! You will have some of these items already in your wardrobe so go play!
2) THE BOMBER JACKET!
Not a style for everyone, granted. I'll steer clear as the shape doesn't suit me but they are EVERYWHERE!  So much so that they have got their own category on line at ZARA!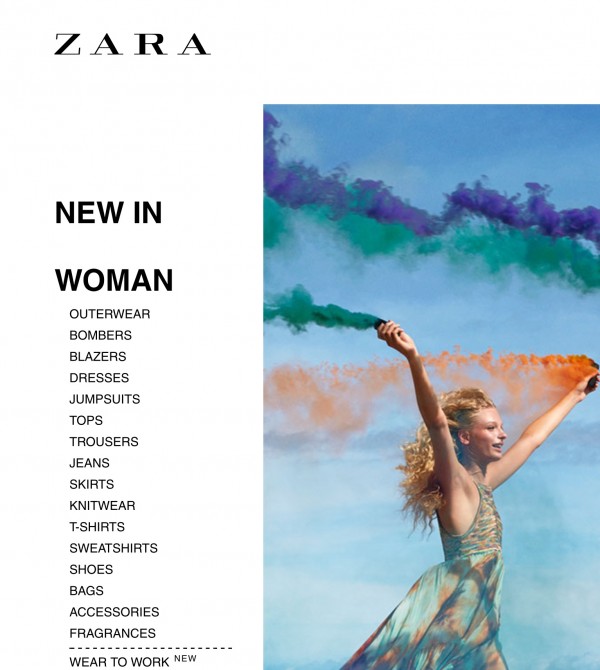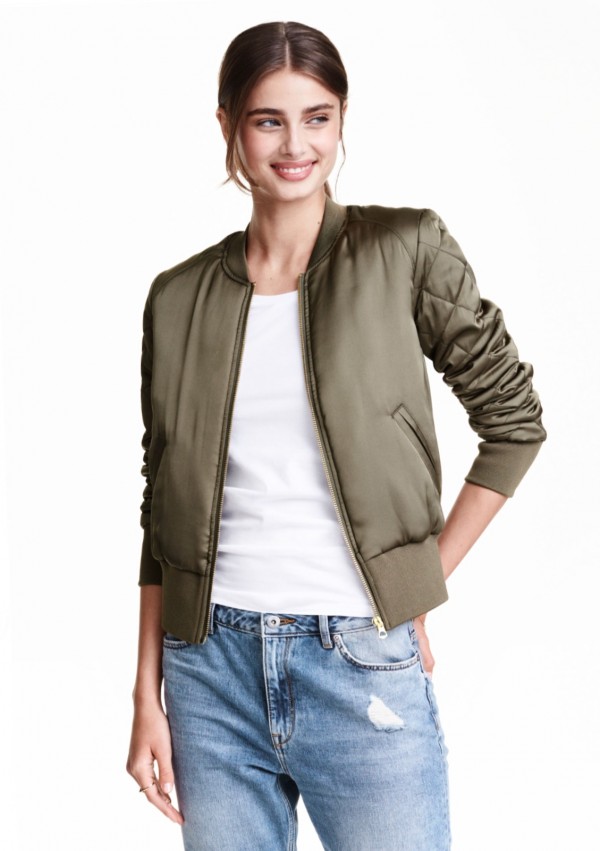 BOMBER JACKET – H&M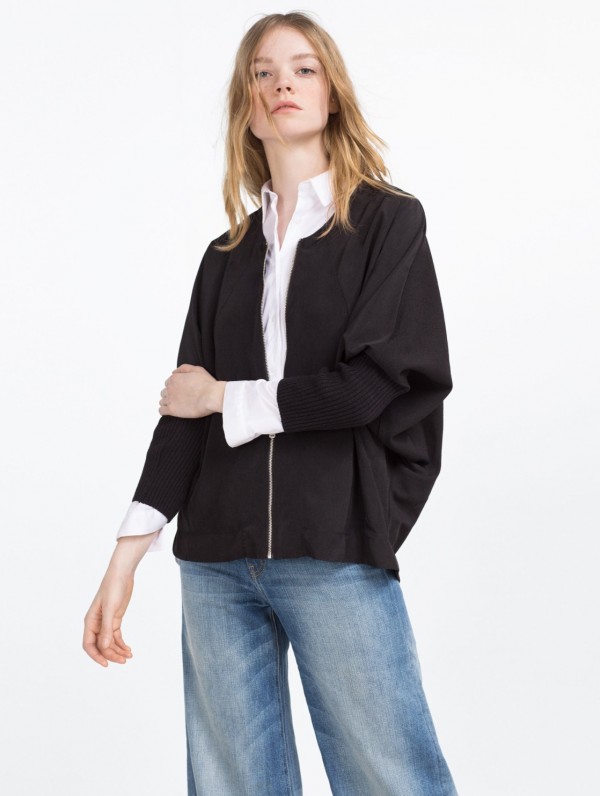 BOMBER JACKET – ZARA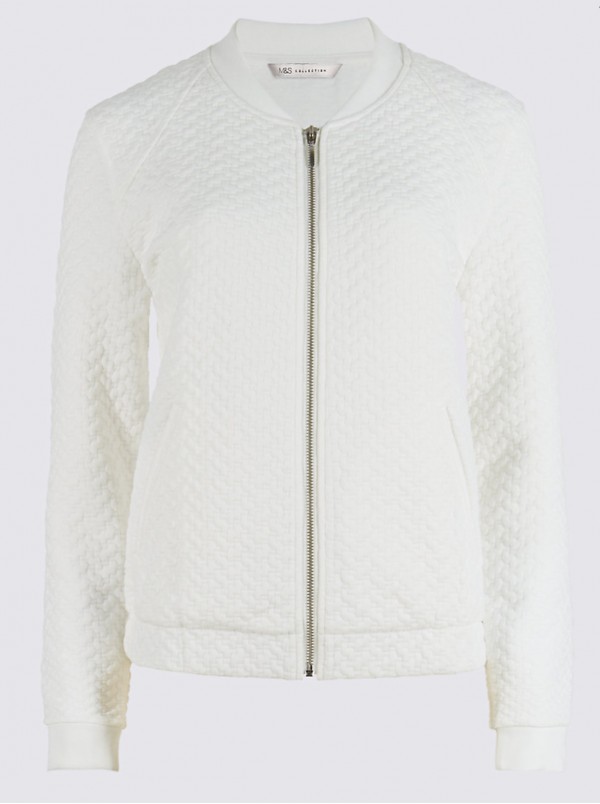 BOMBER JACKET – M&S
also available in navy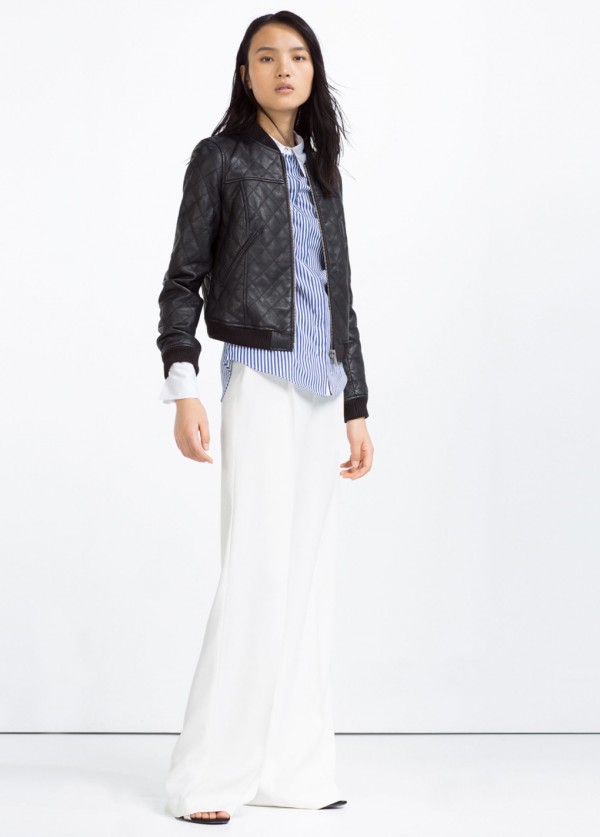 LEATHER BOMBER JACKET – ZARA
3) THE QUILTED COTTON JACKET
The ZARA bomber jacket above brings me onto the next piece on my list of things to try. It's the quilted cotton jacket. I'm sure you will all remember those sloany little quilted numbers with the zip up the front and a cord collar? Well, we have moved on! I've got a vintage Jean Muir quilted cotton coat that I bought for a few pounds at a car boot sale of all places. I love it and I've found it really useful in our odd weather. When the Spring really kicks in but the morning school run is a bit nippy then I don't want my puffer coat any more. This is a great alternative as it's still comforting and padded but doesn't look too heavy and wintry.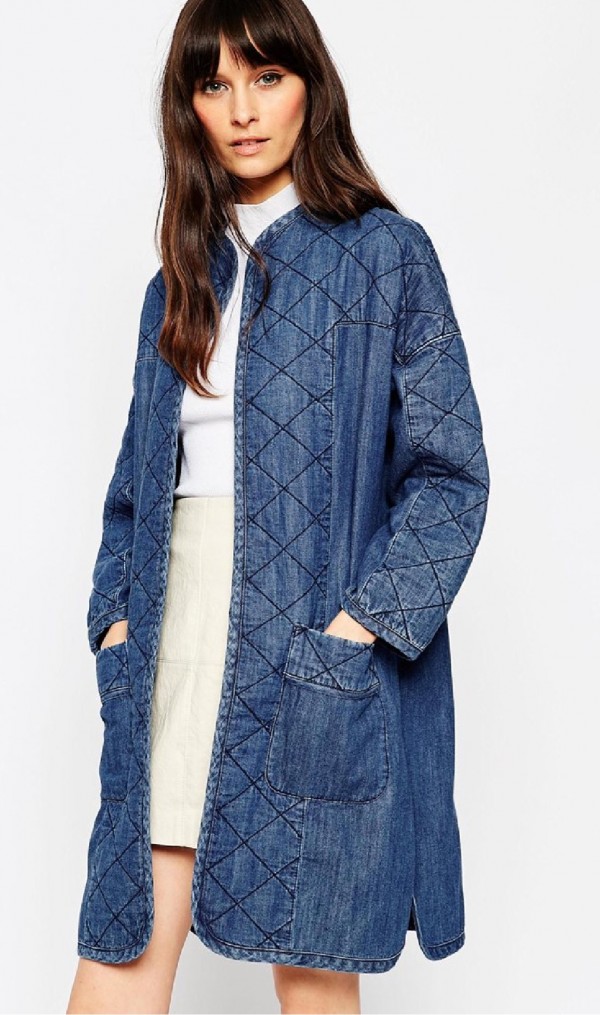 DENIM COTTON QUILTED COAT – ASOS
(this is going to be a fashion bloggers favourite)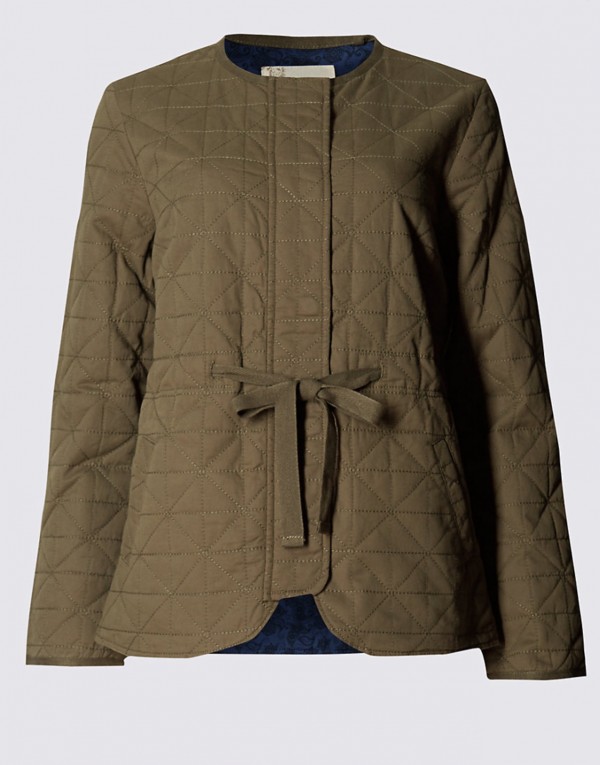 QUILTED COTTON JACKET – M&S
4) THE TUBE SKIRT
I had one of these about two years ago too. Mine was rouched down both sides and was a pale grey marl jersey from TOPSHOP. I loved it to pieces and now it's all bobbly and passed its best but in it's hay day it was easy to throw on in the morning with a T-shirt and looked good with flats and sneekers which can be a tough call when it comes to skirts. They are a nice casual style that can be found in prints and stripes too if you like to add more interest to your outfit? I found mine to be a great little multitasker to take on holiday as you could dress it up with a pair of heeled sandals but equally feel rather pulled together with little effort by simply pairing with a T-shirt and pumps for a day sightseeing. If there's a chill in the morning and you've got your bomber jacket then you're good to go!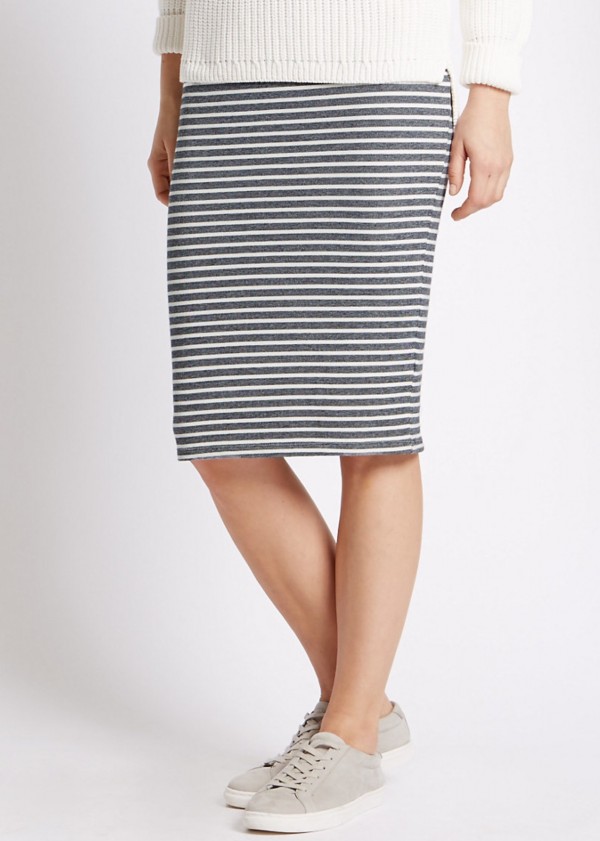 TUBE SKIRT – M&S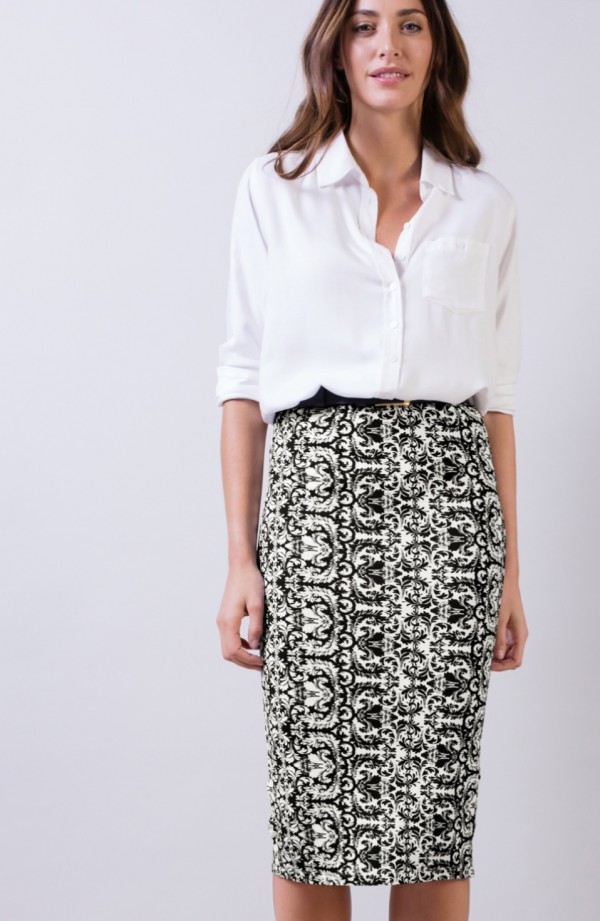 TUBE SKIRT – BAUKJEN
5) ESPADRILLES
High or low heeled and everything in between! I had a feeling months ago that I was going to want a pair of espadrilles this summer. In my last blog I mentioned classic summer footwear and that I had bought some SOLILLAS, well, now I've bought a pair of espadrilles. You just can't really go wrong in the summer with a pair of these and if you're a savvy shopper you will pick up a pair at a reasonable price or on an outlet site. I haven't posted too many reduced options as sizes are very limited now but be rest assured they are out there if you put in the time to search. If you are a stickler for new season then you won't be disappointed as they will be coming through thick and fast as the season progresses. Buy a pair in a colour or print that works best with your wardrobe.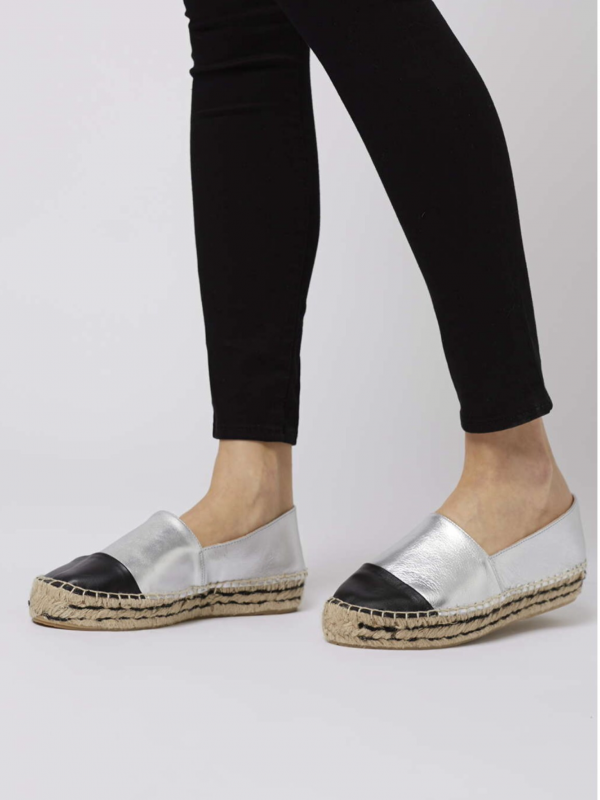 FLATFORM ESPADRILLES – TOPSHOP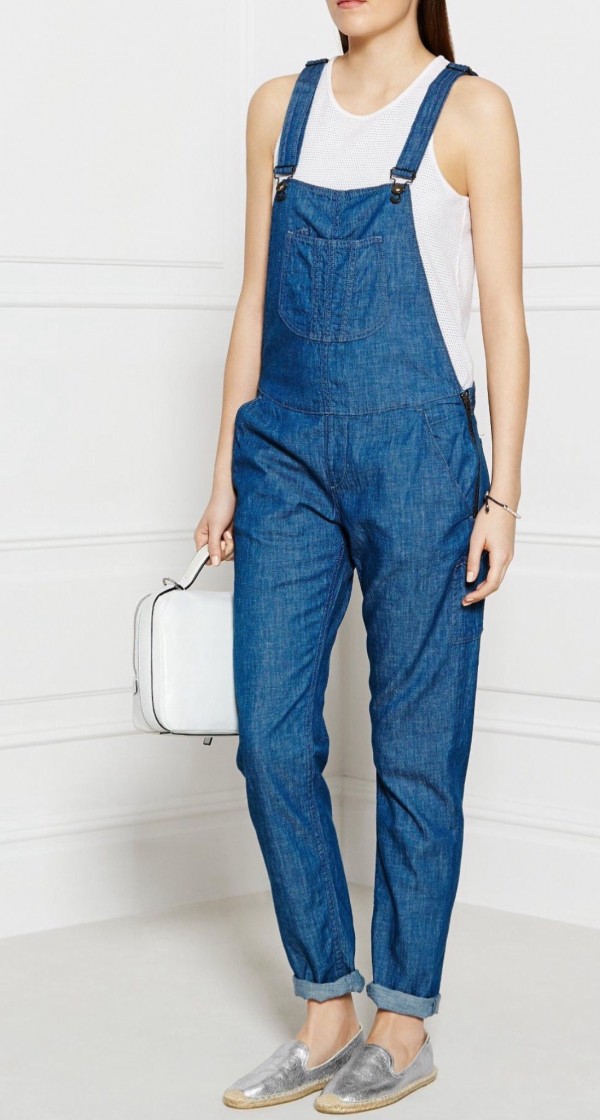 LEATHER ESPADRILLES- VERY EXCLUSIVE
were £70 now £28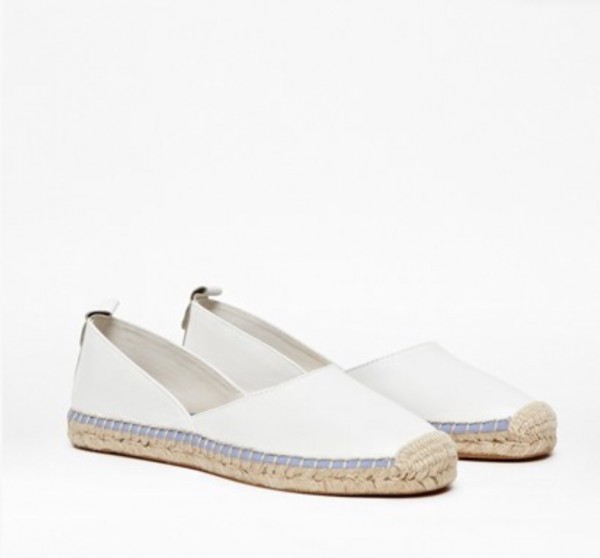 LEATHER ESPADRILLES – FRENCH CONNECTION
6) THE GREAT WHITE SHIRT!
I mean? What is there to say here? Love a white shirt. If I'm really stuck then there is nothing easier than a white shirt and jeans. Classic, edgy or elegant ( depending on the attitude of the wearer!). I have high hopes for this BODEN one ( I know! Don't say it!). I love the fact that there isn't a breast pocket! It's not cheap but then again who cares if it's good! I'm going to try it as there is 13% off at the mo and free delivery and more importantly for me with BODEN, free returns! I'll let you know how we get on!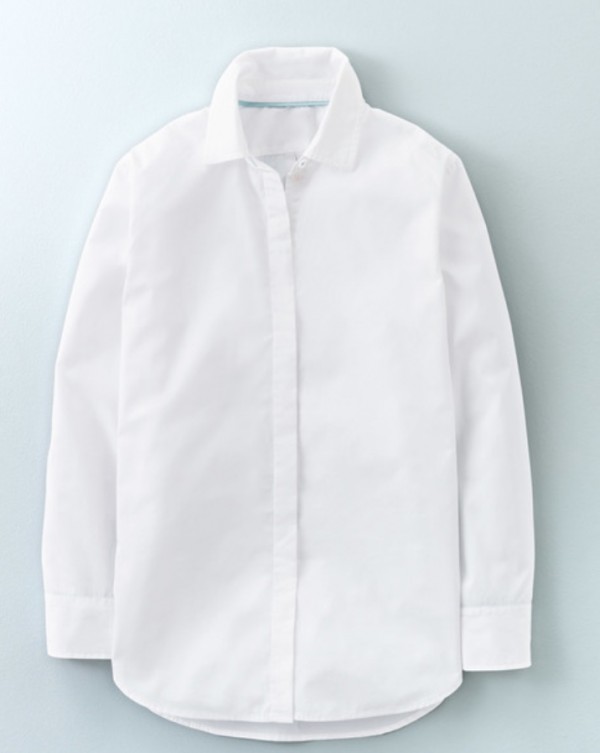 100% COTTON WHITE SHIRT – BODEN
also available in other colours and petite fit
7) THE TRENCH COAT
did it ever go away? What could be more iconic and it's here AGAIN! My reoccurring fashion dream continues……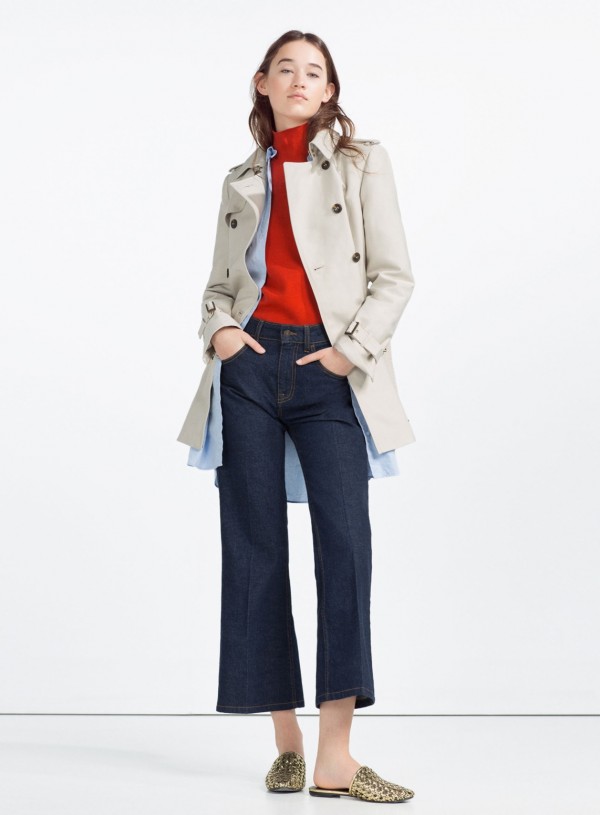 TRENCH COAT – ZARA
This is a nice fit and made of a good sturdy fabric with cute metal hardware details.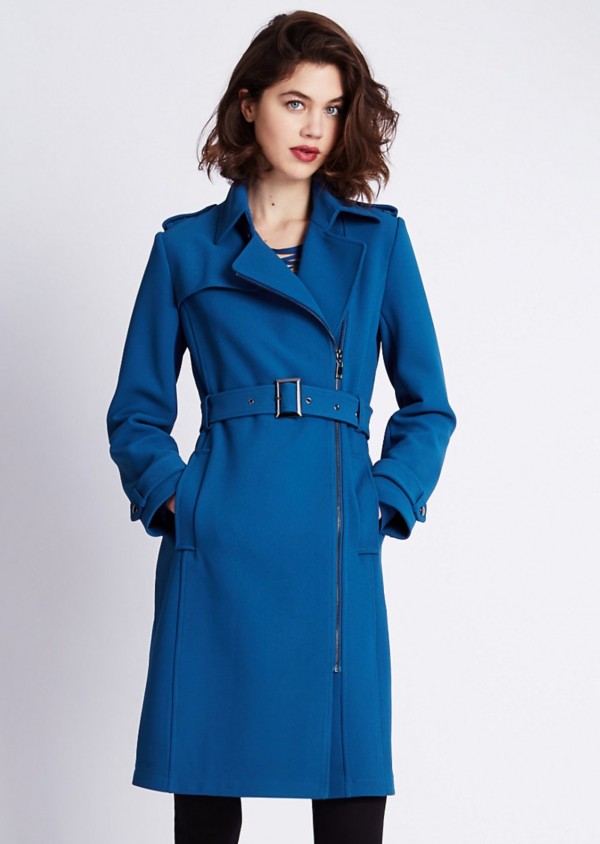 TRENCH COAT – M&S PER UNA
A coat can be a great way to add a pop of colour to your wardrobe.
8) CAMISOLES AND LINGERIE DETAILS
A nice little trick to have up your sleeve! what do I mean? Well, how many times do we reach for a T or a jersey vest in the summer? A way to update things this season would be to wear a little lace or a silk cami under your layers. Fairly inexpensive options are widely available if you want a quick fashion fix or invest in a good quality piece for a more elegant feel. Wear one with anything in your wardrobe, from jeans and shorts to pencil skirts and tailored flares. I am going to expand on my collection this season as I know I will get the wear.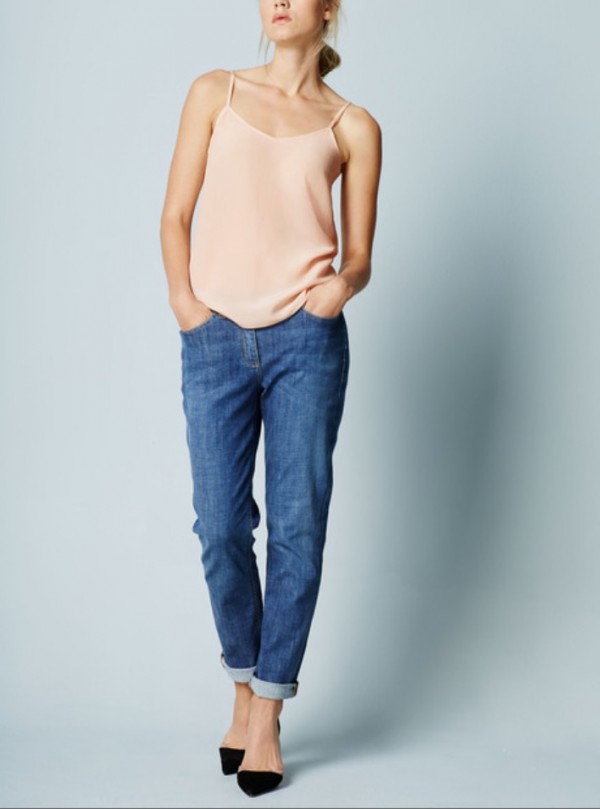 PURE SILK CAMISOLE – BODEN
available in other colours on line and comes with good customer reviews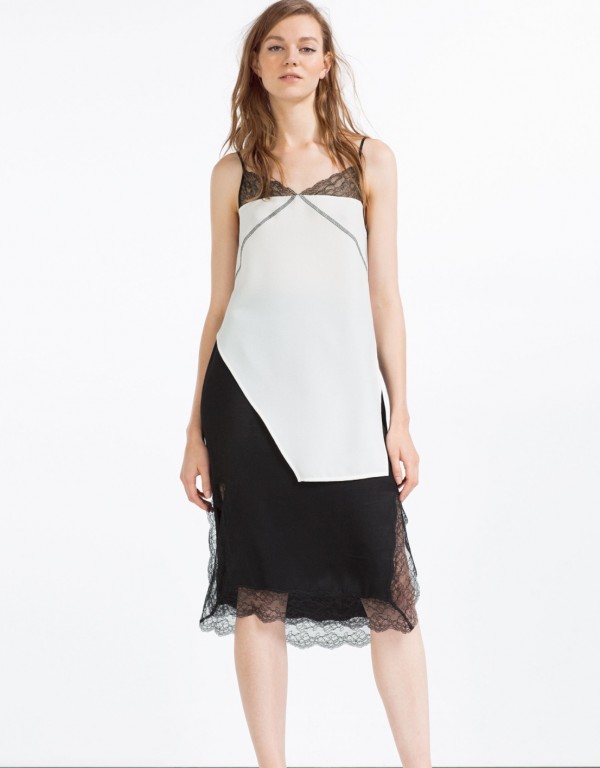 LONG LINE LACE DETAIL CAMI – ZARA
9) COLD SHOULDER
Off the shoulder and cold shoulder tops come into their own for the summer months. No longer just for the evening they can be worn with just about anything. I can't carry off this style with broad shoulders but I can do my own take on it am I'm rather partial to an off the shoulder top. Actually I'll quite happily pull any top off to one side!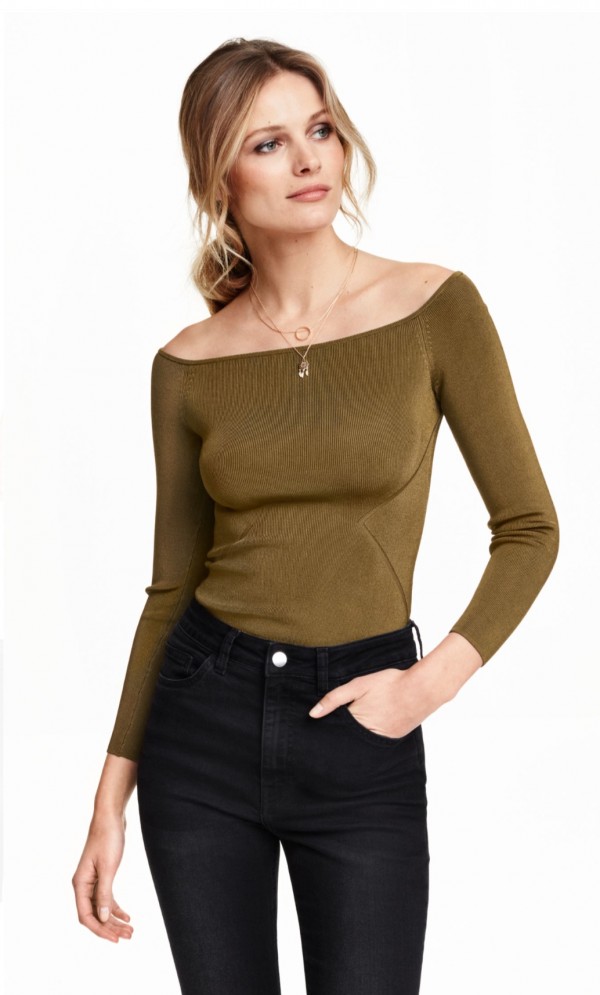 OFF THE SHOULDER TOP – H&M
available in other colours and a stripe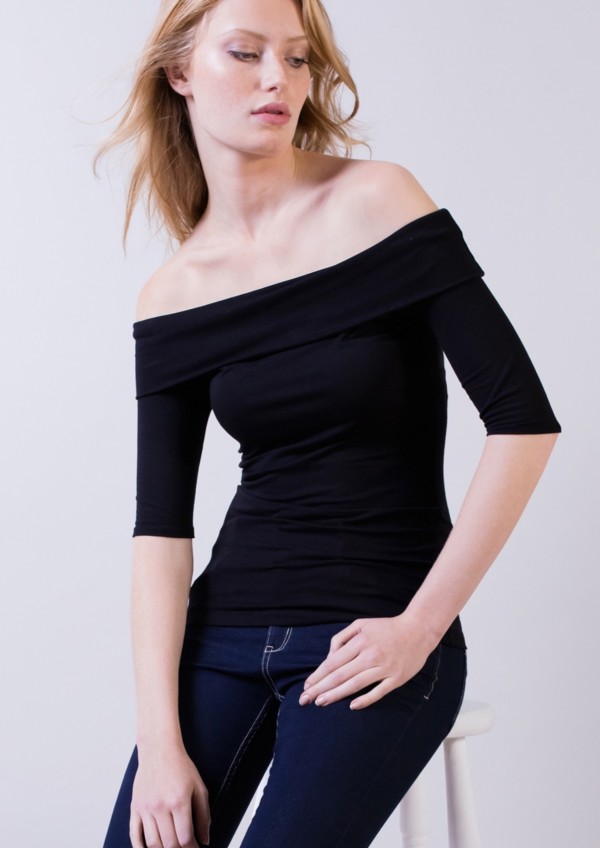 OFF THE SHOULDER TOP – BAUKJEN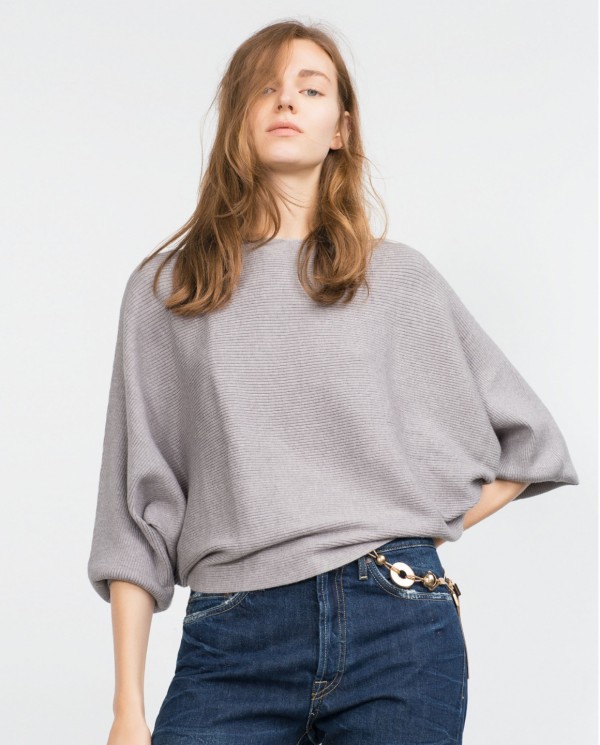 JUMPER – ZARA ( quite happy worn off one shoulder!)
Watch this space (OK, might have bought it!)
10)CROPPED TROUSERS
This is a style I've always liked and it has always been around for summer in some form or an other. I've invested in jeans with great success but trousers? I think it's because I don't want black for summer but the thought of floaty, wide, brightly coloured trousers just makes me think of a clown? For this reason I have chosen pictures of white ones that I can get my funny feeling head around. I'm sure as the season progresses and I start to breathe more easily I will do a post about patterned, flowery, stripy, wide trousers in all their non-clowny glory!!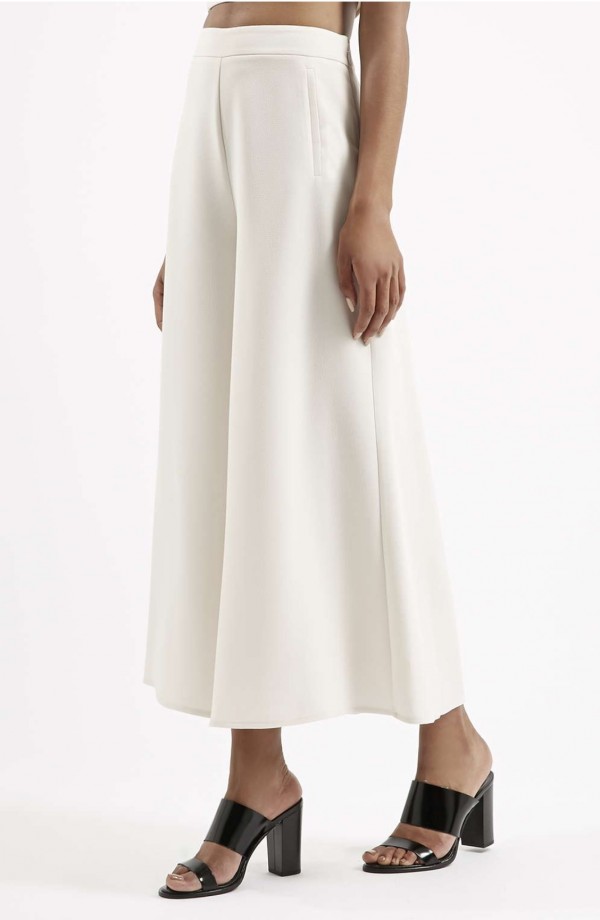 WIDE CROPPED TROUSERS – TOPSHOP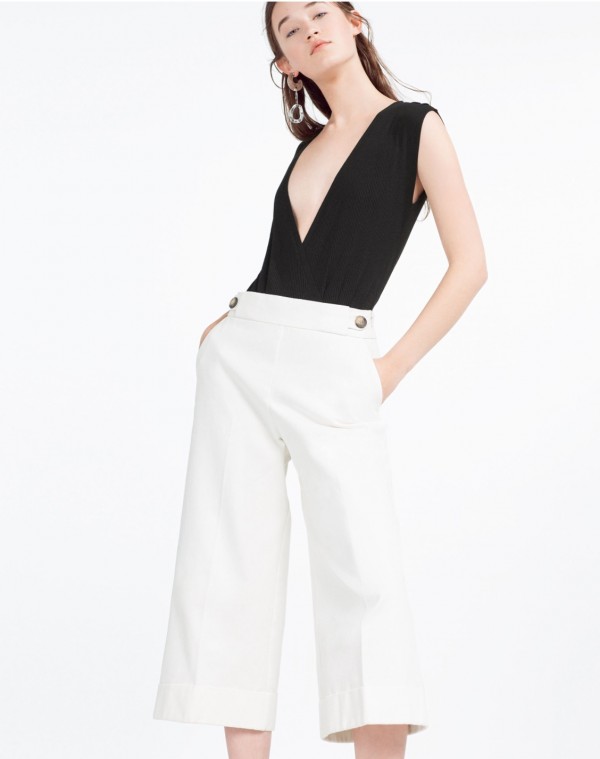 COTTON CROPS – ZARA
11 – now that's annoying!) LEATHER PENCIL SKIRT
You've guest it! I've got several of these too! Not as scary as you might think? Mine come to just below my knee and I wear them a lot. Granted not on the school run trying to chase two little ankle biters on scooters mind, but for an evening out or for meeting a client they work well. You don't need to invest in real leather either and the high street manages to produce some fairly realistic faux leathers these days. I find leather more fingerprint forgiving than suede too. Yet again a blast from the not so distant past was back on my radar.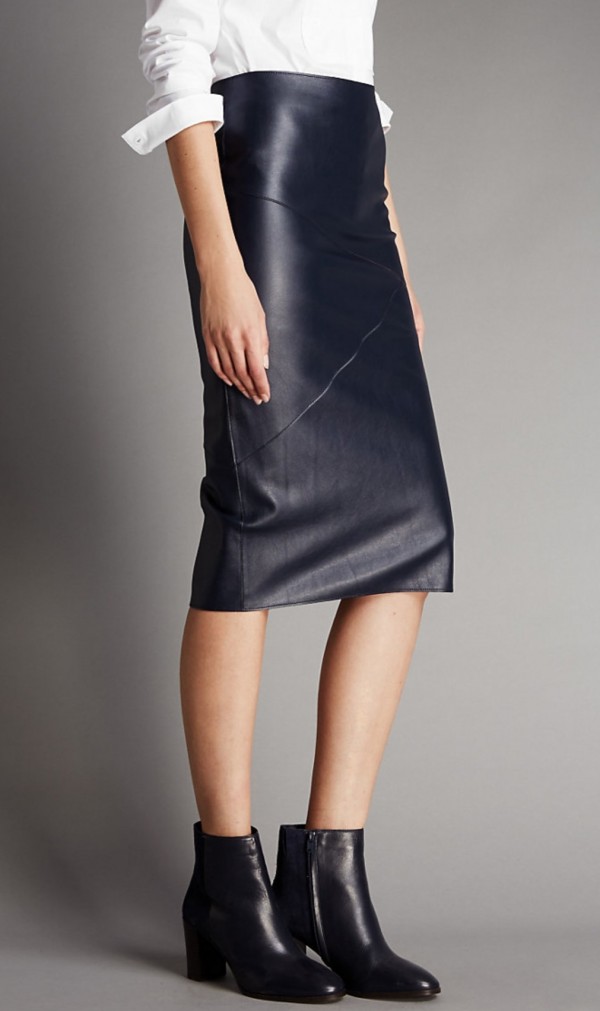 FAUX LEATHER TUBE SKIRT – M&S
STRIPES, CHECKS AND FLORAL!
"Florals for Summer, how original?", to quote The Devil Wears Prada! It pretty much sums it up! There will be stripes and flowers this summer. There's no real ground breakers. Be reassured that there are lots of reworked classics that you can have fun with styling in a new way. Put a waterfall cardi with a wide culotte; try a coatigan or a masculine coat with a cropped kick flare trouser or even a bomber jacket with your boyfriend jeans and heels??? Have a play. Read magazines, blogs and Pinterest for inspiration and for looks that you think might work for you and give something new a try. Though I've found that I've got plenty in my wardrobe to keep me going, as I look at the new styles coming through I am realising it is going to be a season where buying new pieces is going to be hard to resist! I love classics with a twist and our Great British High-street is very, very clever at coming up with the goods!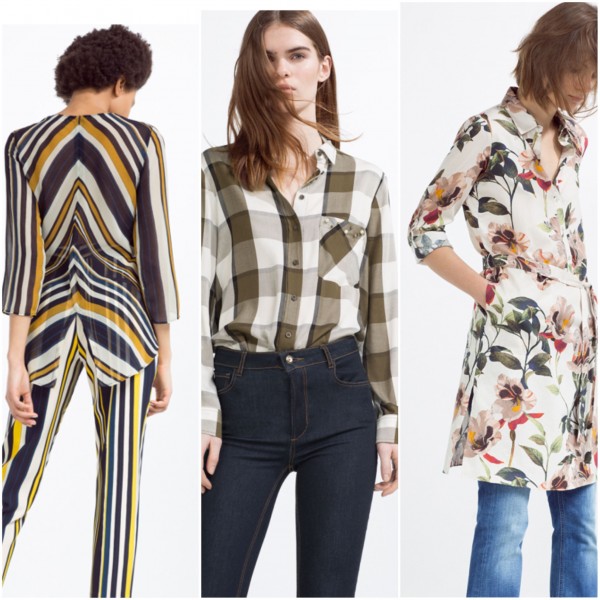 So there you have it. The reason why I was feeling so strange. Over the next few weeks I will make friends again with the items in my wardrobe that I thought were going to go but actually will end up being the new heroes in my life. Now I feel a lot better and a bit more prepared for the months ahead. I have a clearer idea of the bits and bobs to look out for while shopping that will compliment my wardrobe. Ahhhhh, I feel a weight has lifted! Have you had a look at your wardrobe lately? Are there hidden gems or lots of things that are past their sell by date? Have you made your Spring wish list yet?
WHAT'S NEXT?
Shoe styles? From Queen mum shoes (yes,really!) to d'orsay courts, there's a style to suit everyone! In the next blog soon.