WHO'D A THOUGHT IT?
Me, wearing something a bit 90's rock chick? It just goes to show you that it's never too late to give something a go that you thought wasn't going to work for you. There was something about this ZARA leather belt that spoke to me. On the surface I had no idea why but as it turns out that it's been one of my best accessory buys in a while. With softer, fluffier hair I have been able to wear harder edged details that before just felt too… well… errrr.. hard! I remember the 90's fashion trends not too fondly so I tread carefully the second time around but this little belt has breathed new life into my jeans! I like that it's leather too so stands up in it's own right as quite a nicely made product for the price.
STEPPIN' OUT IN SOCK BOOTS!
My sock boots have come out to play for the first time too this Autumn now the weather is chilly in the mornings on the school run and blowing a bit of a hooly on the train platform first thing. Sock boots made an appearance last Winter and were worn pretty much with cropped kick flare trousers and jeans or with a skirt if you're braver than me. This winter they are still holding strong and work with straight leg jeans and all those stepped hem breeds that have hit the high street in a big way. As long as the trouser is cropped enough to show case the slim silhouette of the boot, really anything goes.  I've found mine just make things feel new again and I think they will be around for a while. If you buy a pair that are well made and of good leather; in a classic colour then there's no reason not to enjoy them for years. I've done my usual trick of putting something new (as in new for me, not necessarily the hottest trend!) with something fairly classic and elegant like the silk fronted jumper in the pics on this blog and a classic oversized wool coat. The modern style boot and the "of the moment" accessory made my classic staples feel A/W 2016 ready!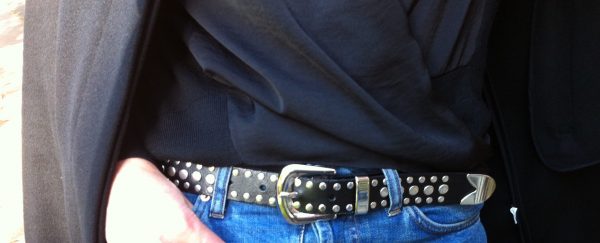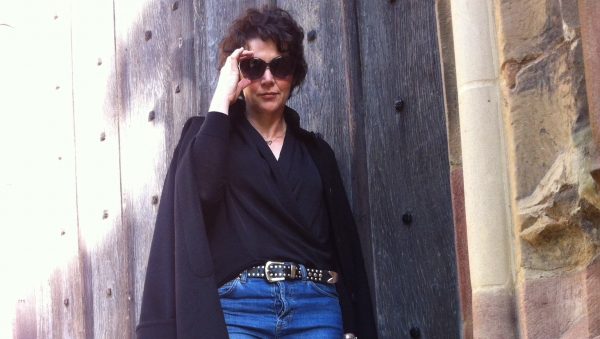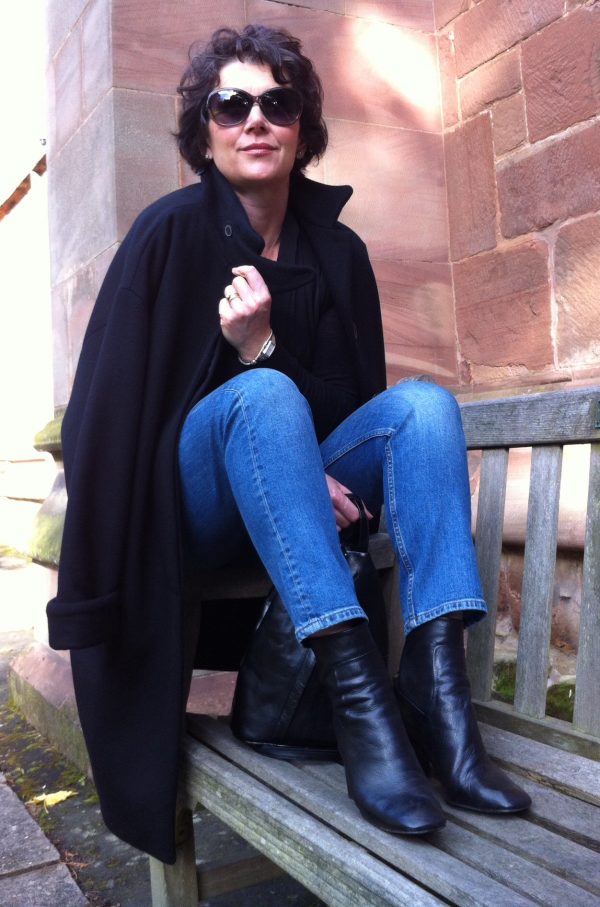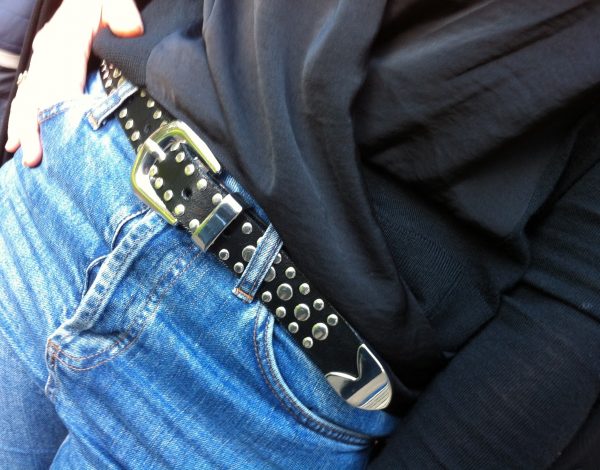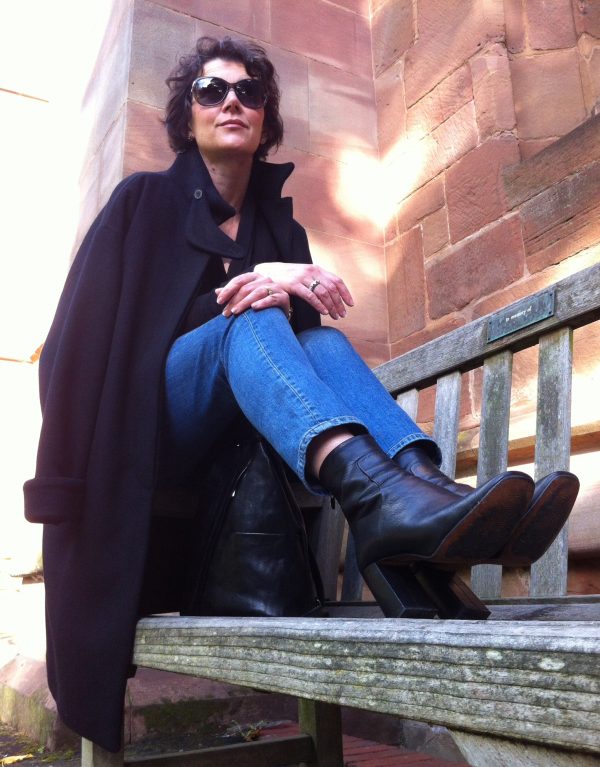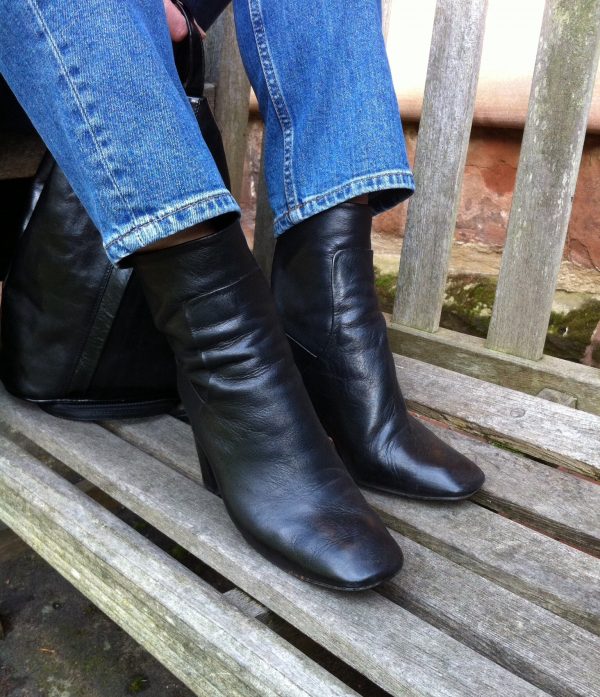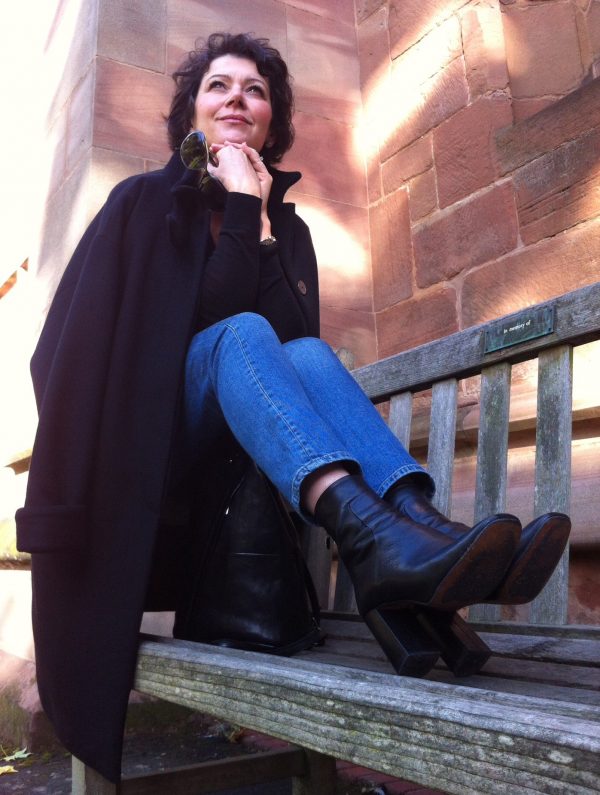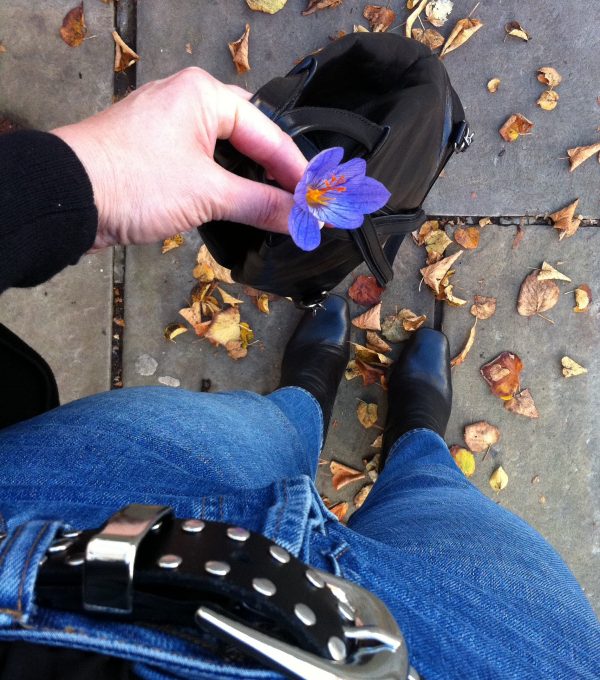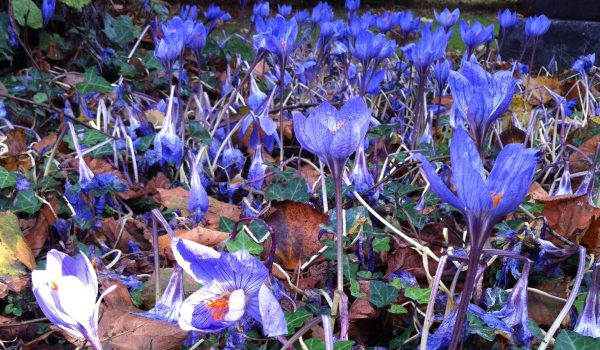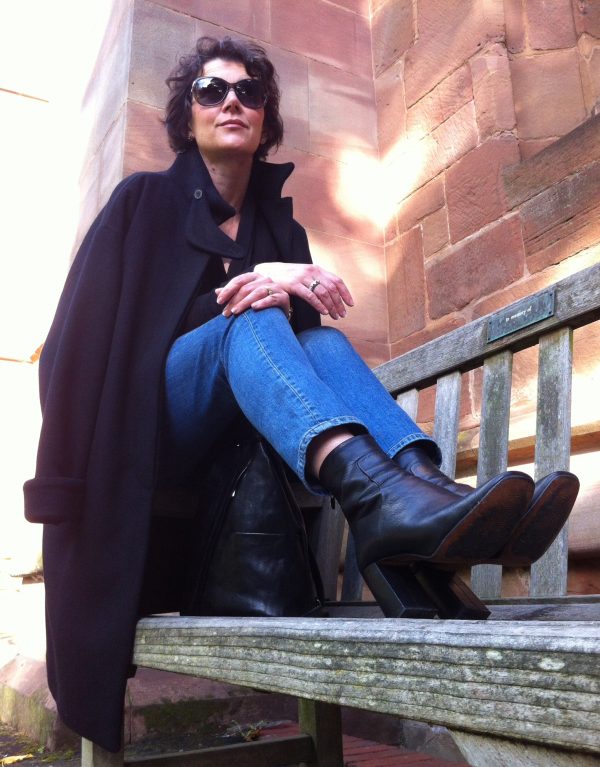 Sock boots – Topshop similar available in stores
Jeans – Topshop similar here
Coat – Zara similar here
Leather ruck sack – holiday gift but I like this one
Sunglasses – Ted Baker available at Boots
Leather belt – Zara
Heart pendent necklace – Calvin Klein
Jumper – Allsaints (old)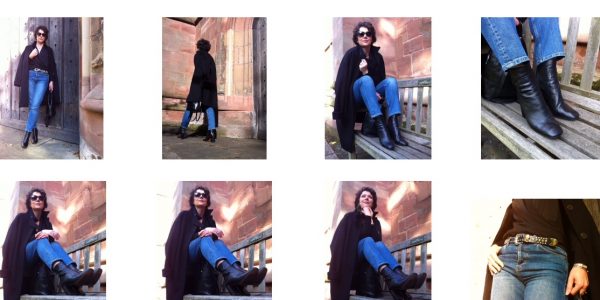 HEARTS MADE BY THE SUN!
Can you see it? The heart on the wall! The sun did that! Amazing! No photoshopping what so ever but just made by the reflections on the wall! I couldn't believe it when we looked at the pics on my phone. I hope you enjoyed reading this little outfit blog. Have you bought a great accessory this year that has transformed your look? It doesn't have to cost the earth but it can be great fun just to try something modern without risking too much. I've been super busy since September with clients so the blogs have been a bit of a challenge to stay on top of. There's not going to be much let up either over the coming weeks but I'll do my best to keep you up to speed with anything worth flagging up. Thank you for reading!